This Unique Front Door Dog Gate Prevents Your Pooch From Escaping When You Answer Door
By Ryan on 02/07/2023 8:40 AM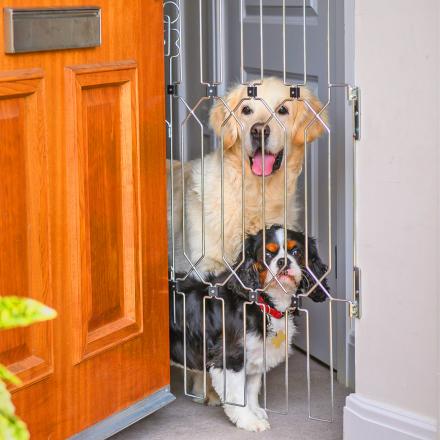 Dogs really are a man's best friend, and just like any best friend, sometimes you need to set boundaries to protect yourself, your time and your house. One way to do so, at least with dogs, is by setting literal boundaries with the use of a simple gate. However, some baby gates just won't do the trick for some dogs, requiring a more specific design geared toward these furry friends.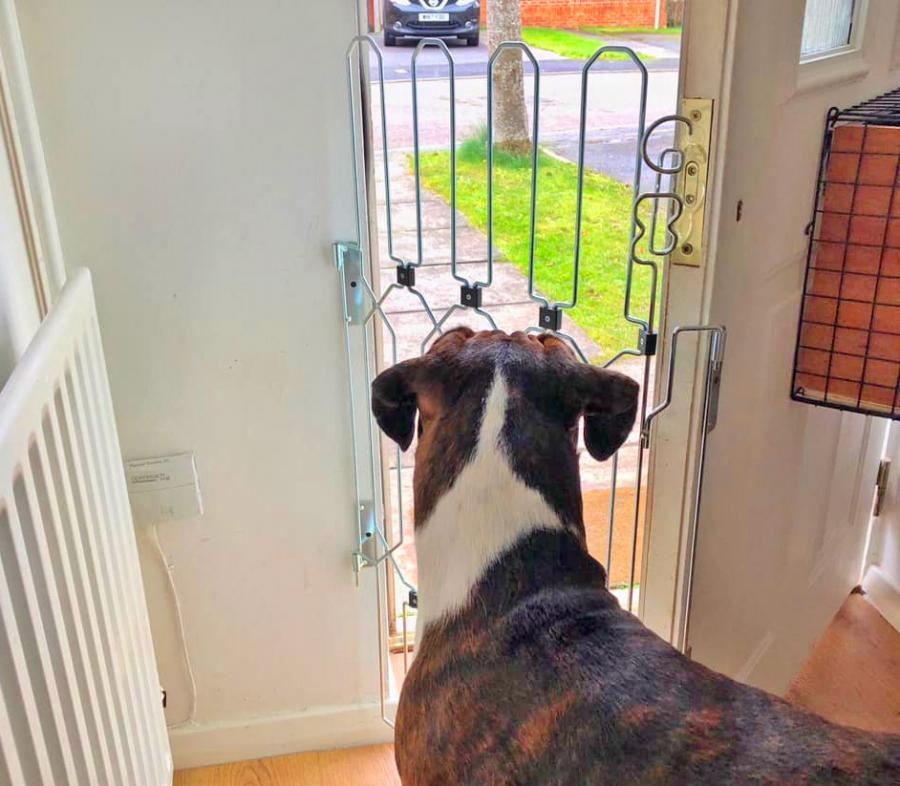 Credit: Dog G8
For those who need dog gates for their homes, offices or other unique spaces, the Dog-G8 offers an excellent modifiable solution that's sure to help your dogs stay where you want them.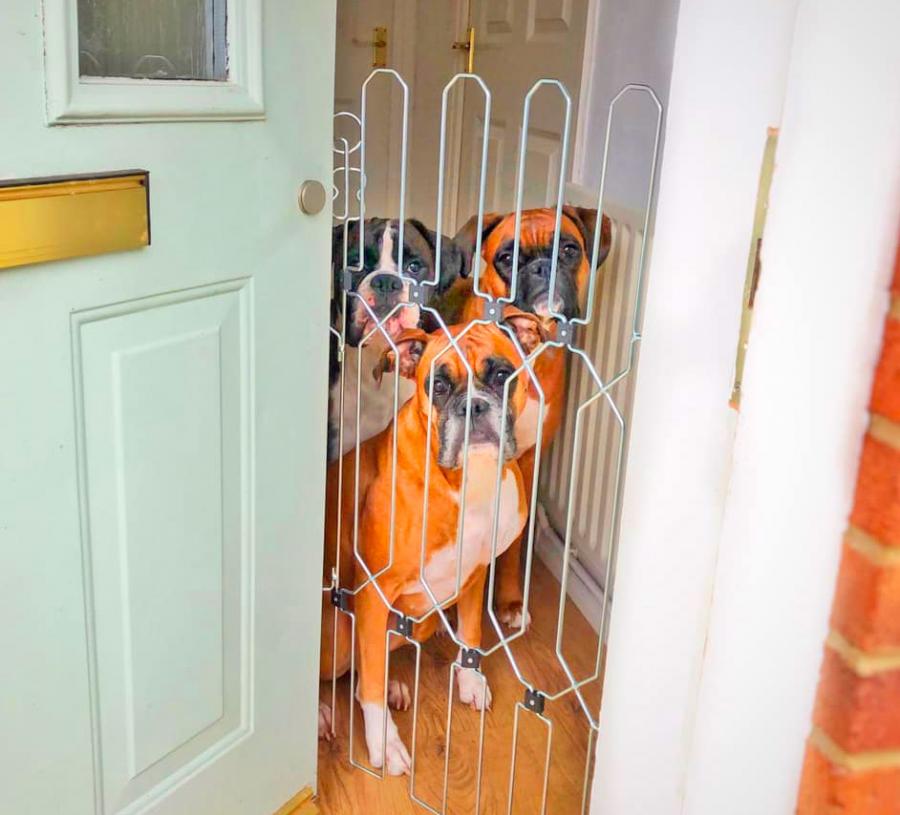 Credit: Dog G8
The Dog-G8 is an innovative dog gate, hence the name, which can be configured to fit a number of different unique spaces including front and back doors, stairways, hallways, RVs and more. The customizable dog gates come with a modular design that lets users add or remove panels easily, offering a practical and simple solution for owners of dogs. Credit: Dog G8
These front door dog gates include thin, metal cross-pattern panels that can be customized to fit any opening, from the hallway to the doorway.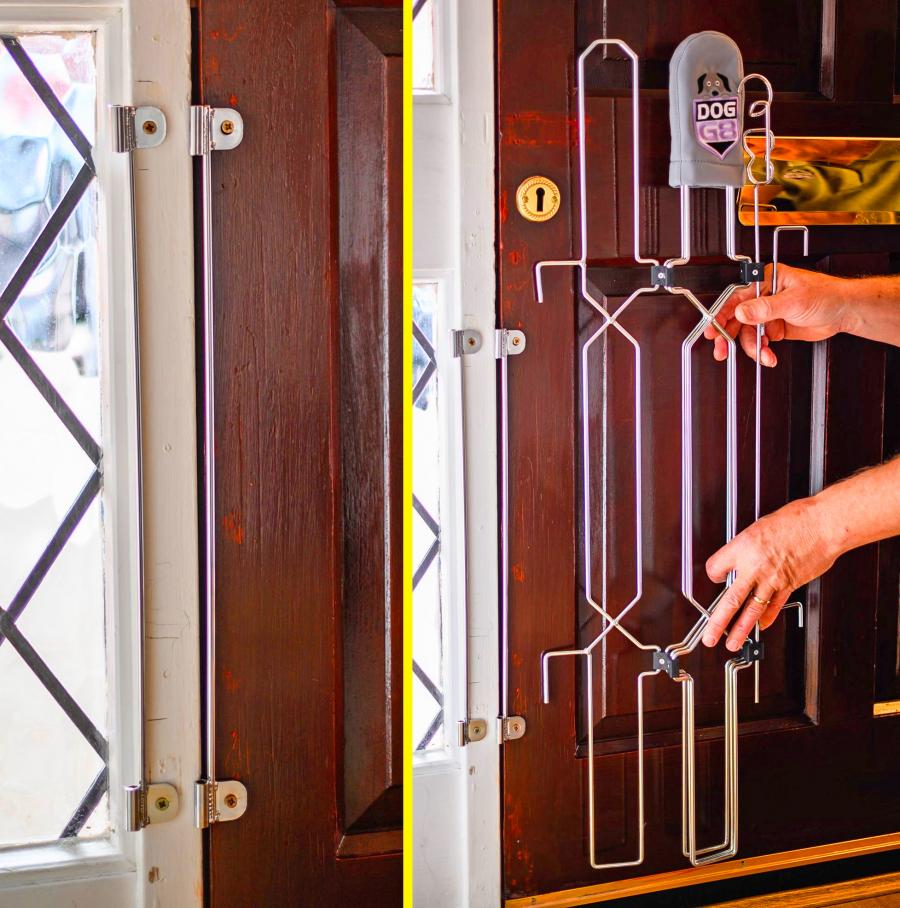 Credit: Dog G8
Perfect for those hoping to keep their doors open while the weather's nice without losing their dogs, or for those hoping to find some kind of gate for that one odd space in your home.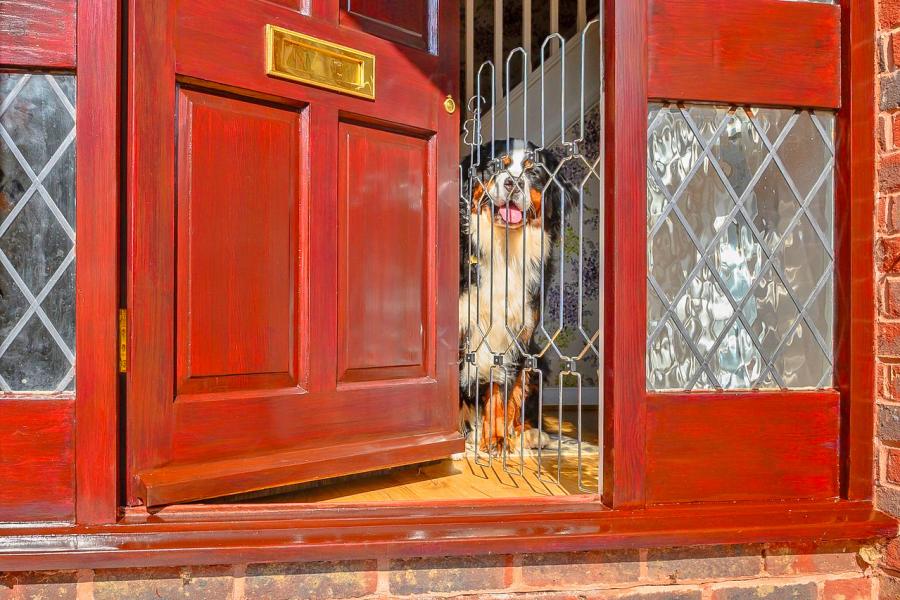 Credit: Dog G8
Either way, the Dog-G8 can be purchased for specific uses, with some purpose-driven designs in the shop meant for use in specific doorways, such as motorhomes or RVs.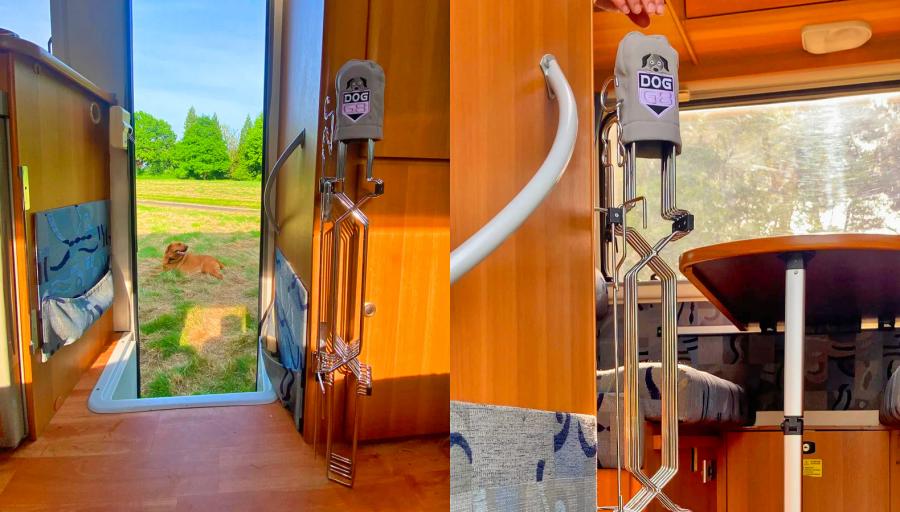 Credit: Dog G8
With each Dog-G8 purchase, you can also buy as many extra extension or mid-section panel pieces as needed to fit the doorway you need to gate off. Credit: Dog G8
Additionally, you can purchase extra mounting brackets for the dog gates in case you need to replace yours, or you want to have multiple locations ready to mount the gate to. You can also buy an extra-wide Dog-G8 which fits into openings as wide as 81.9 inches (208 cm).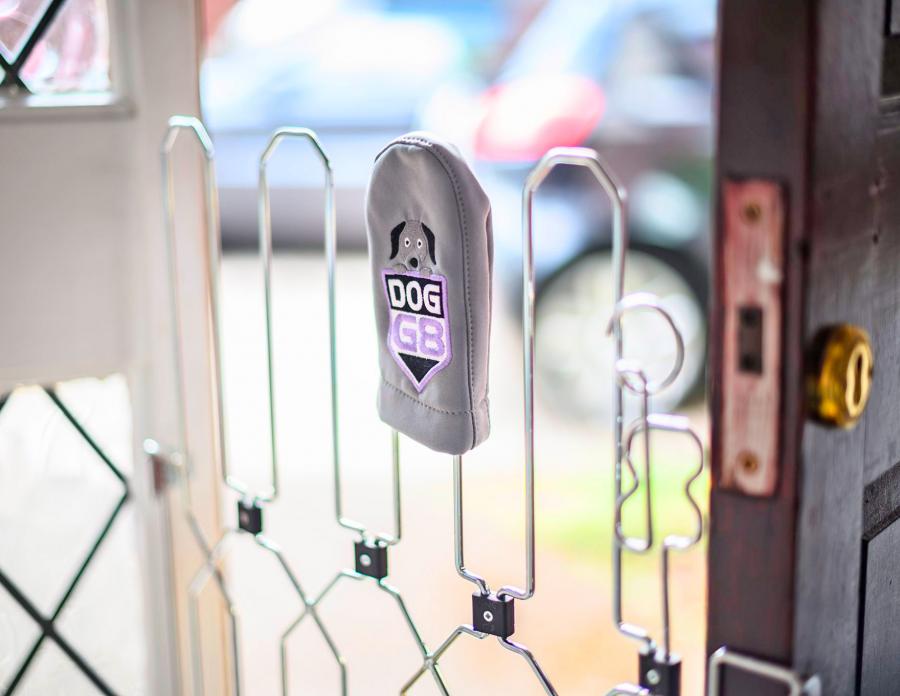 Credit: Dog G8
These modular gates are made by the Dog-G8 company in Britain, and the company also says they're durable. Based on their thin, collapsible design, the modular dog gates also appear to be quite easy to store when not in use.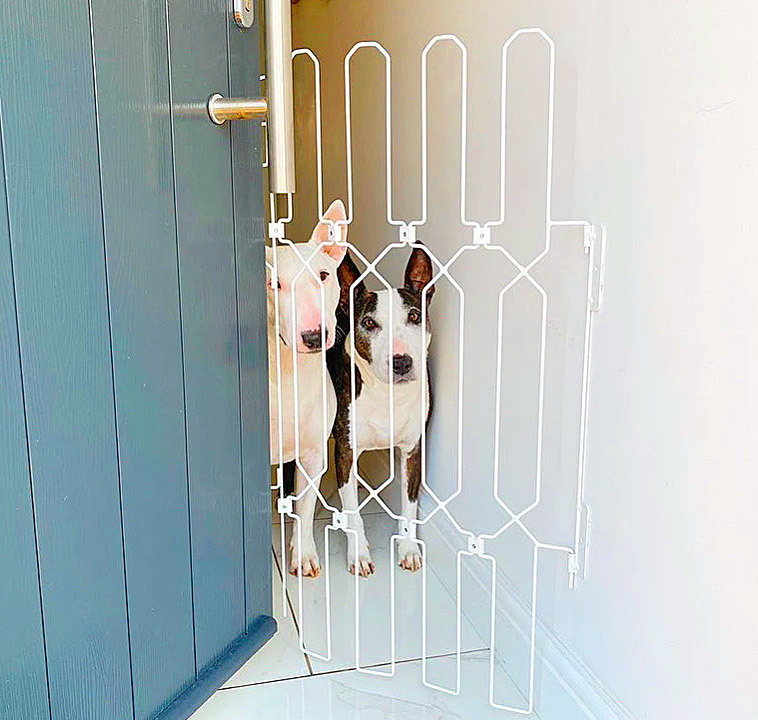 Credit: Dog G8
One buyer purchased the Dog-G8 to use in front of the stairs, leaving a five-star review for the item. In the review, Harriet wrote, "Great product for the stairs, very helpful in keeping out our bouncy pointer from sprinting up and down all day."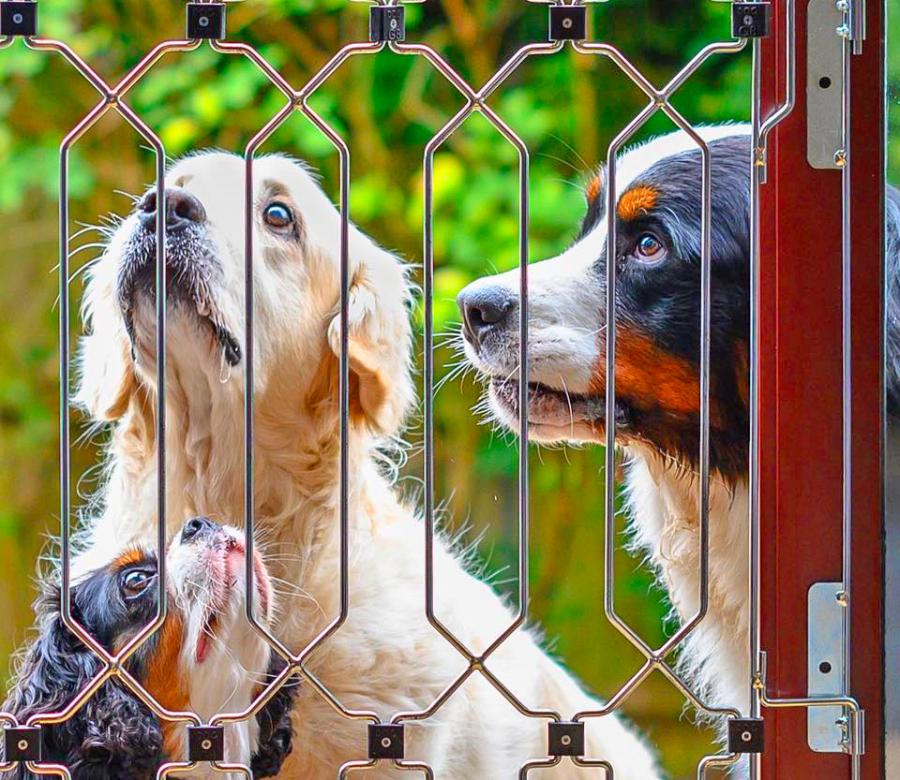 Credit: Dog G8
The shop notes that Dog-G8 orders are processed within 2-3 business days, and that returns can be accepted within 30 days — so long as the buyers send the proof of purchase back with the gate, along with sender details, name and order number. Credit: Dog G8
Along with the modifiable dog gates, pup owners may appreciate a wide range of past OddityMall features for canines, including this dog bubble window for fences, these backseat car dog crates or the dual dog exercise treadmill for the winter months. And if you need something a little more decorative that may also work as a dog gate, you might consider these barn door baby gates. No matter how much of a good dog your furry friend is, they probably still need to be kept back from the front door, certain rooms or the hallway once in a while. Credit: Dog G8
The Dog-G8 seems to offer a great, one-stop-shop solution for dog owners looking to gate off specific areas, and these dog gates have the benefit of ultimate customizability. Credit: Dog G8
No longer will your pooch dart out the front door as soon as you answer the door! This unique front door doggie gate allows you to partially open your front door while keeping your dog contained!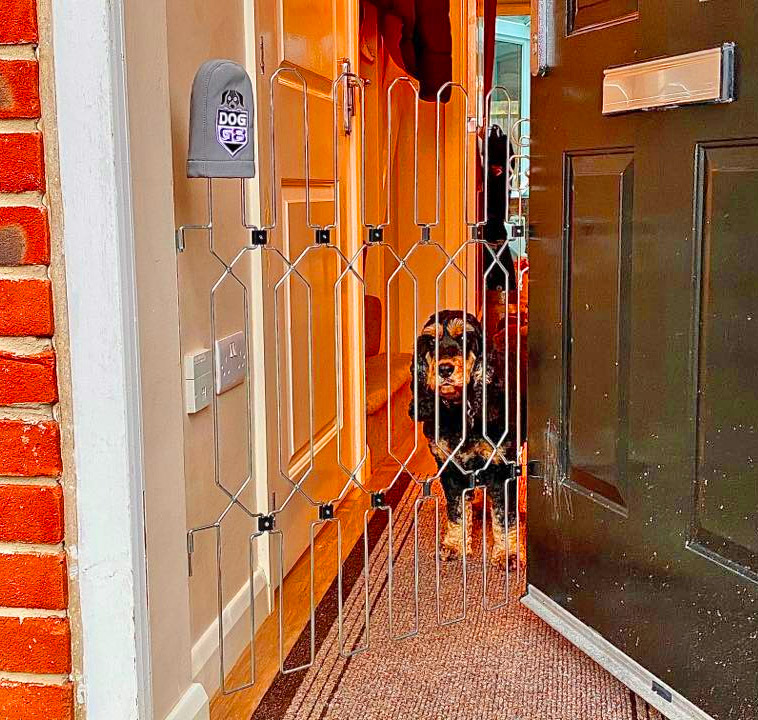 Credit: Dog G8
You can snag one of these unique front door dog gates, aka Dog-G8 from their website for around $65 bucks! Credit: Dog G8
Check out the modular front door doggie gate in action via the video below!
Subscribe To Our YouTube Channel