This Backseat Dog Crate Is Designed Specifically To Keep Your Pooch Safe While Driving
By Ryan on 11/30/2022 2:23 PM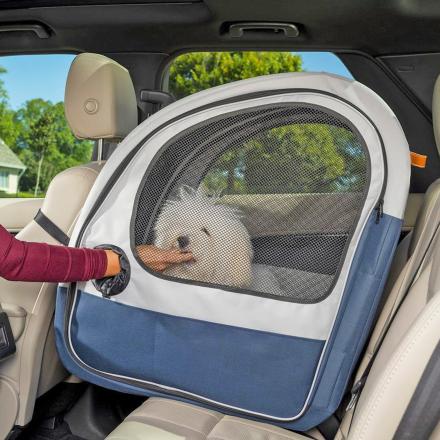 The Safer Automobile Pet Crate makes travel safer, more comfortable, enjoyable, and more convenient for you and your pets. This product is a must for families who like traveling with their little furry friends. Unlike traditional travel crates for pets, this one gives your pet the sense of freedom they deserve.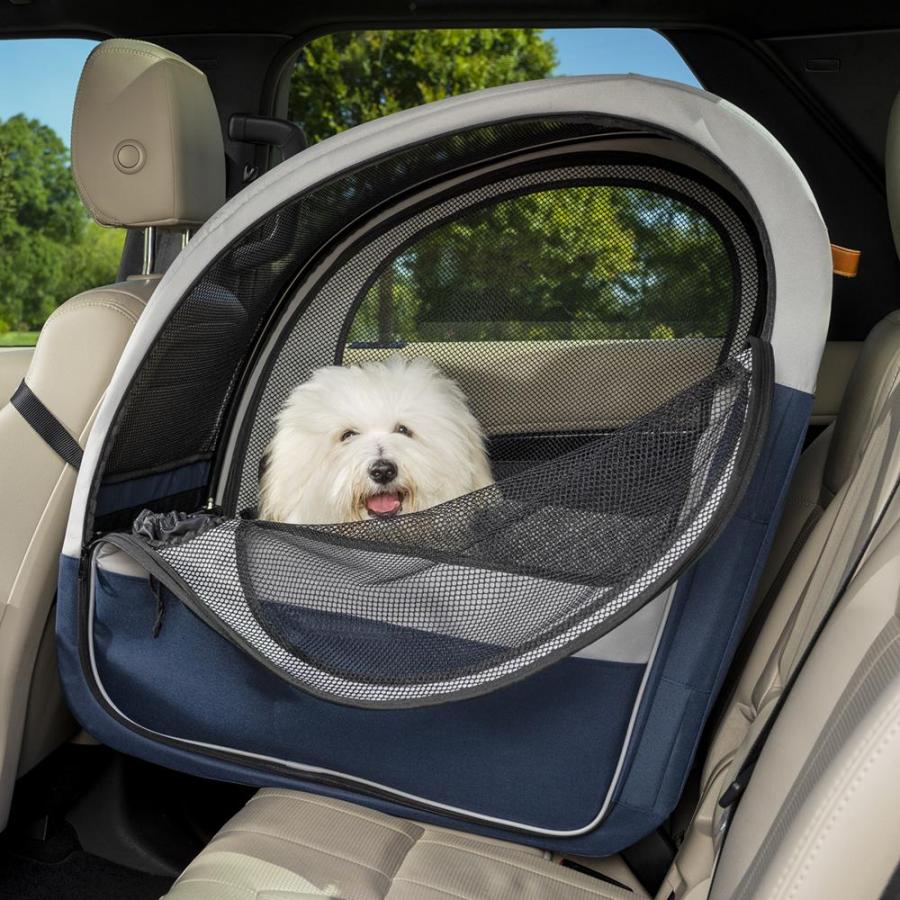 It is to be placed directly behind the front passenger seat and harnessed to the headrest. Then, to make it even more secure, you can fasten a seatbelt around the back part of the crate.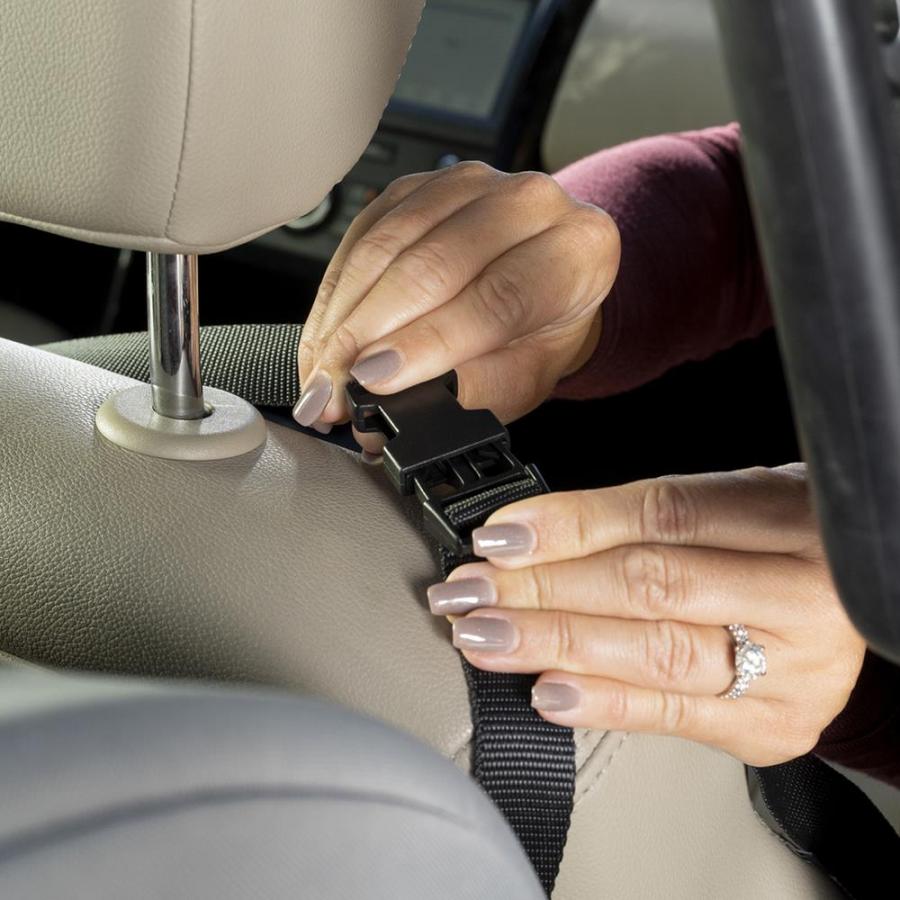 The unique car designed dog crate is meant to stay in place even when you're moving at high speeds, making sharp turns, or braking.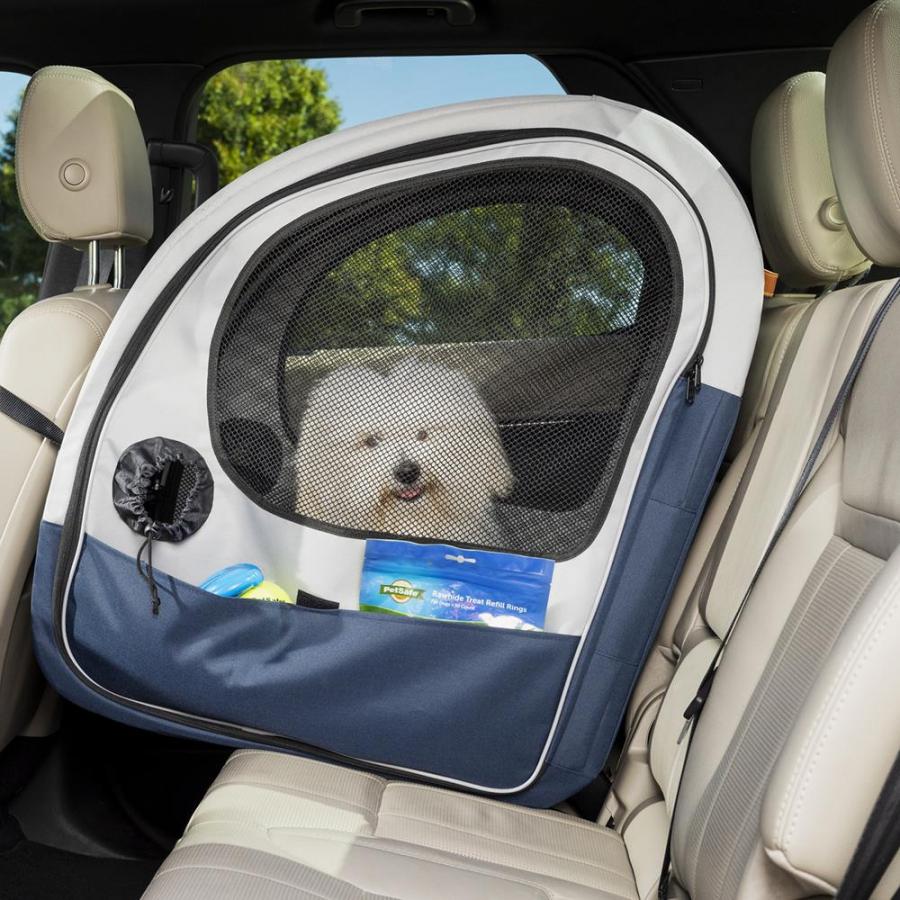 It is not only perfect for keeping your pet safe and comfortable, but it is also excellent for keeping energetic pets under control without restricting their movement too much.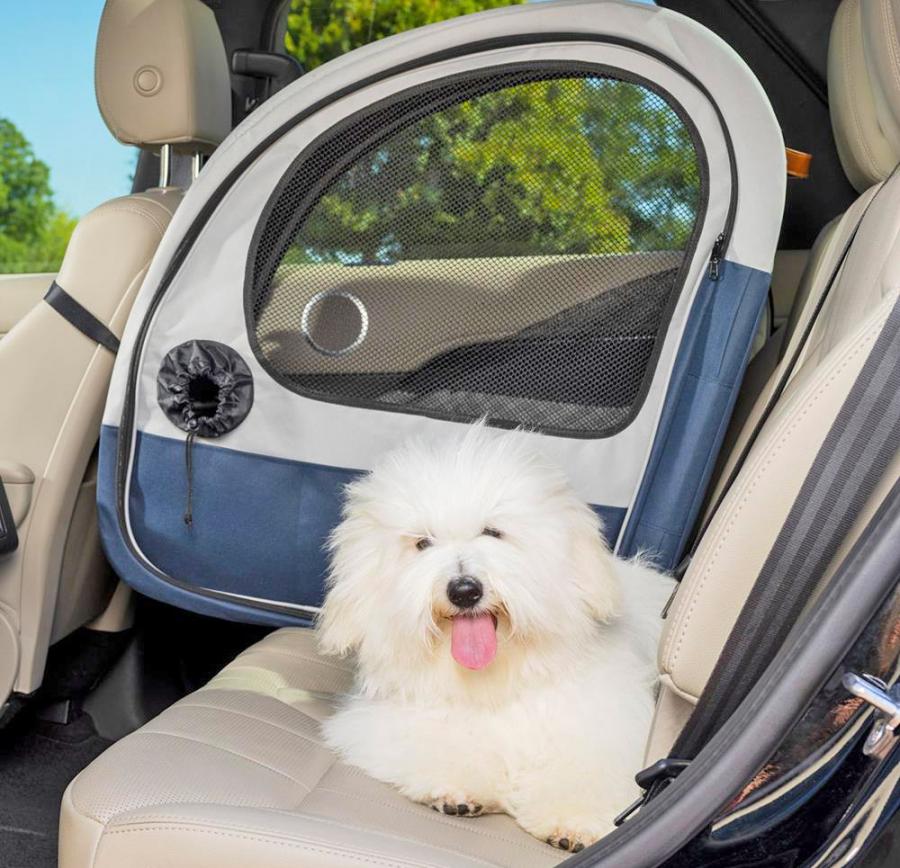 When assembled the backseat dog crate measures just 28 inches high x 19 inches wide x 27-inches in depth!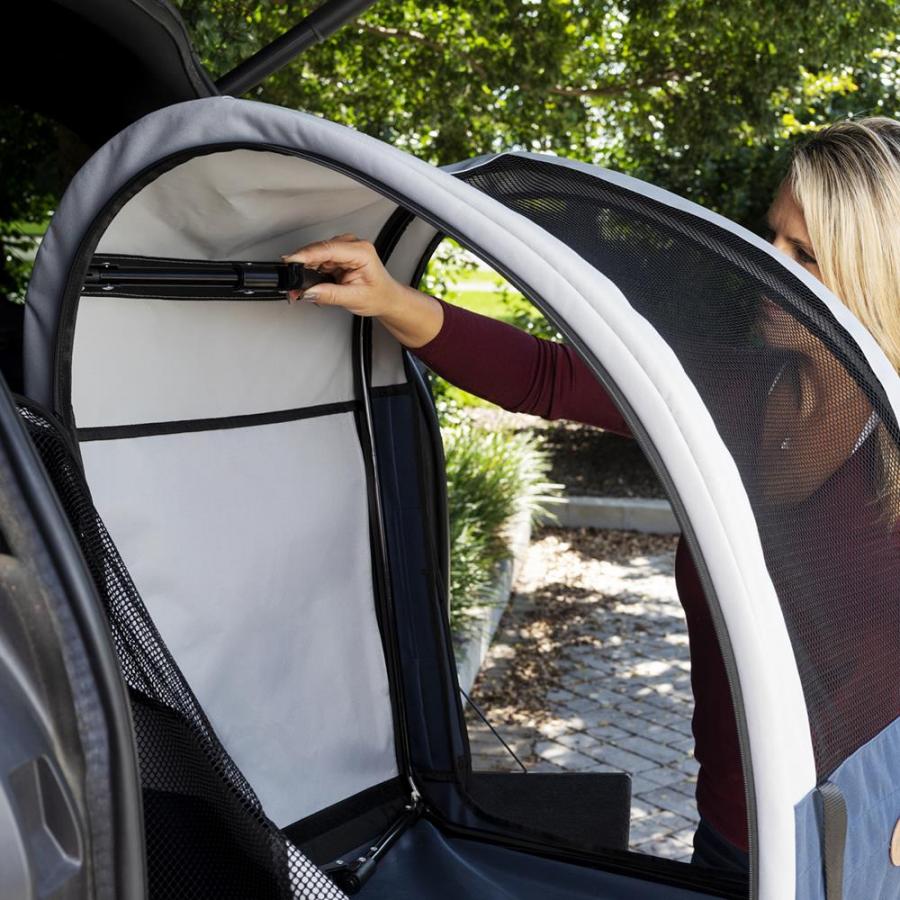 The crate is made with polyester, which is a lightweight and strong material. It is very easy to clean. You won't have to worry about your pets soiling the crate. You can wash it with just soap, water, and light brushing, thanks to its material's hydrophobic nature.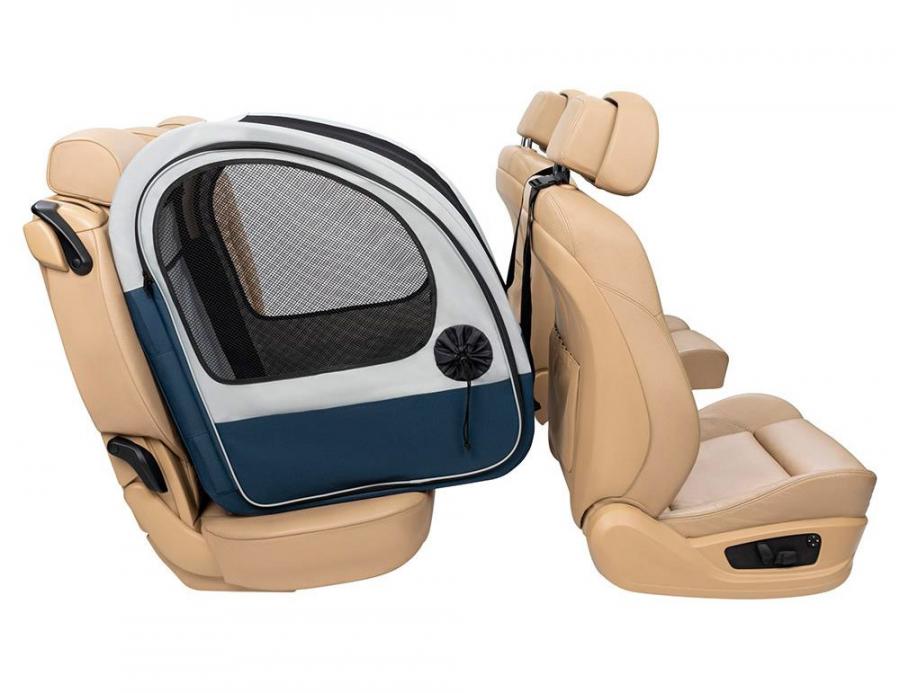 In addition, this crate is extremely breathable. Your pet can still experience the breeze as you travel with the windows down thanks to its mesh sides. This feature does not only allow your pet to fully experience the trip, but it also gives visibility.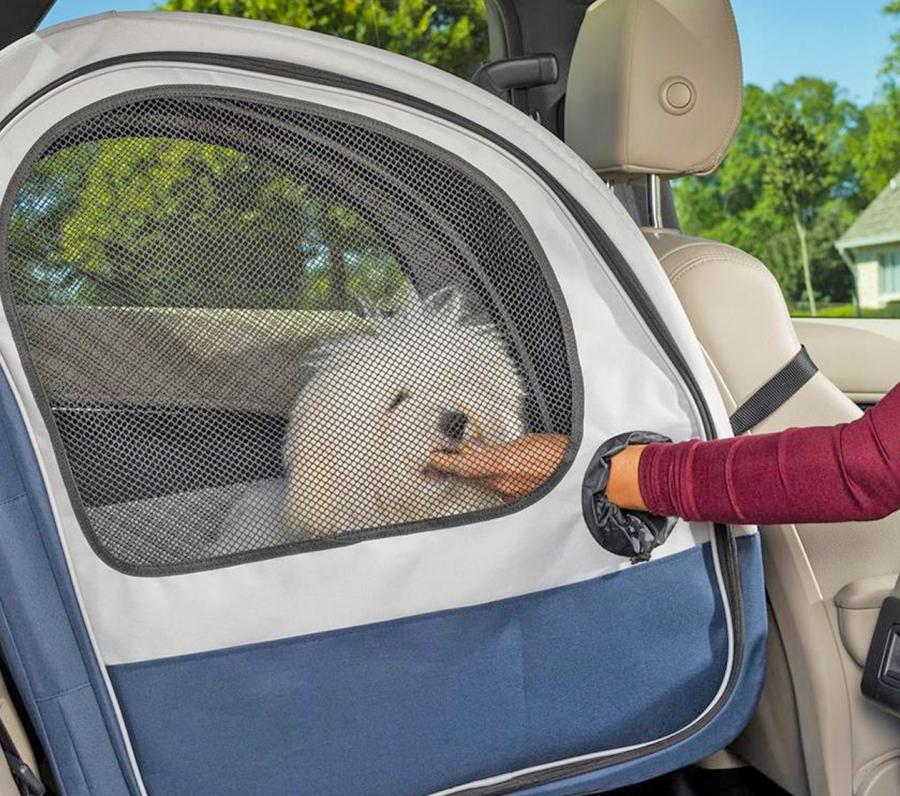 The product has two zipper doors. You can have access to your pets any time while on the go. It also has easy-access holes on both sides that any pet lover will surely love about this unique crate. You can feed and pet your furry friend without even having to open its zipper doors.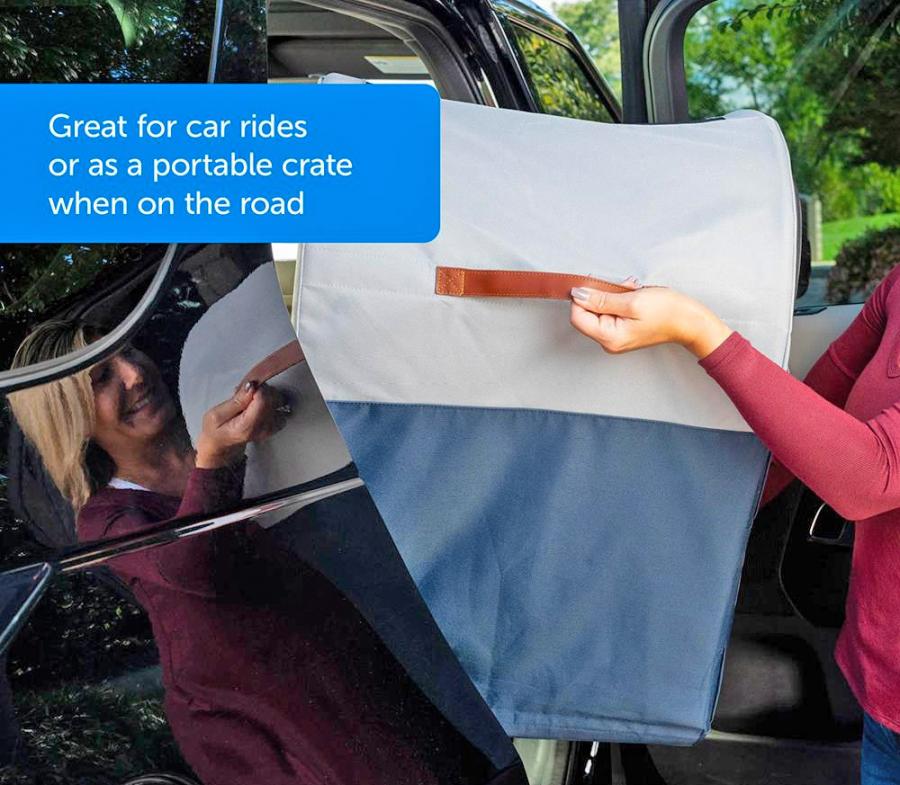 On top of all that, it comes with a fleece-covered pad that your pet will surely enjoy. Together with the breathable materials, mesh doors, and spacious interior, the fleece-covered pad can make this crate a place for your pet to relax and rest during a long trip. Even though this fleece-covered pad is soiled, it is fabricated to be machine-washed. After use, you can just throw it in the washing machine and leave it be.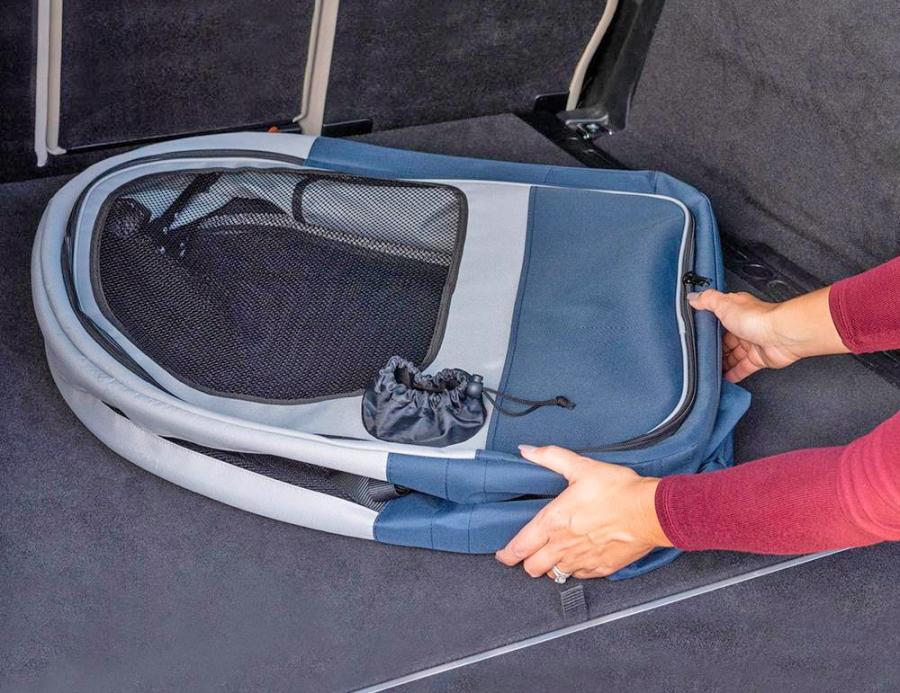 The crate comes with two storage pockets that are spacious enough to hold your pet's things like pet wipes, diapers, water, food, and food bowls. It also has hook-and-loop fasteners that you can use to hold leashes, toys, and treats.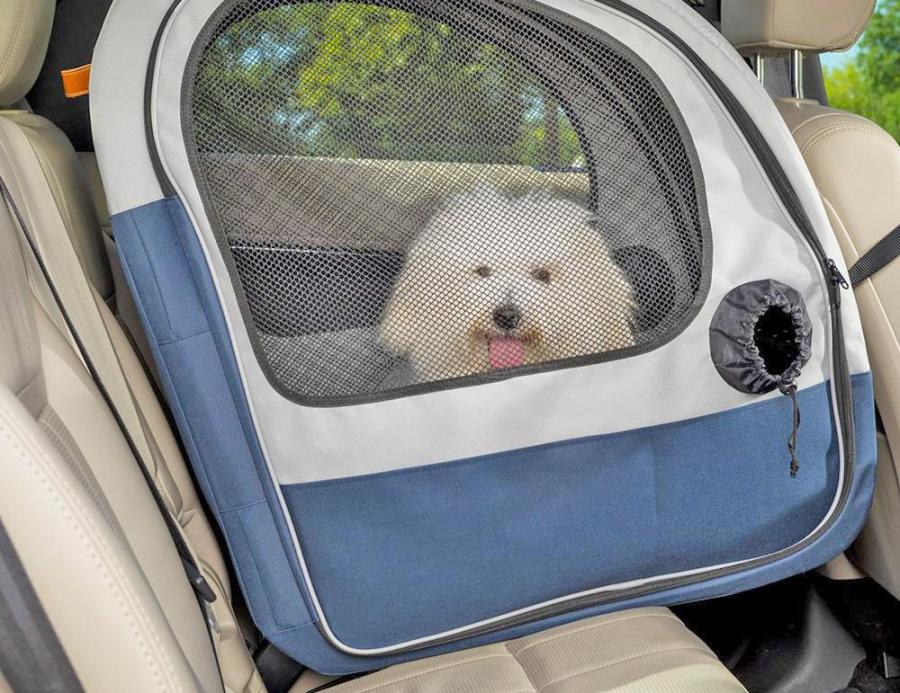 This backseat dog crate is not just the perfect car enclosure for your pet, it is also a great space saver as it folds down completely flat to easily fit practically anywhere when not in use.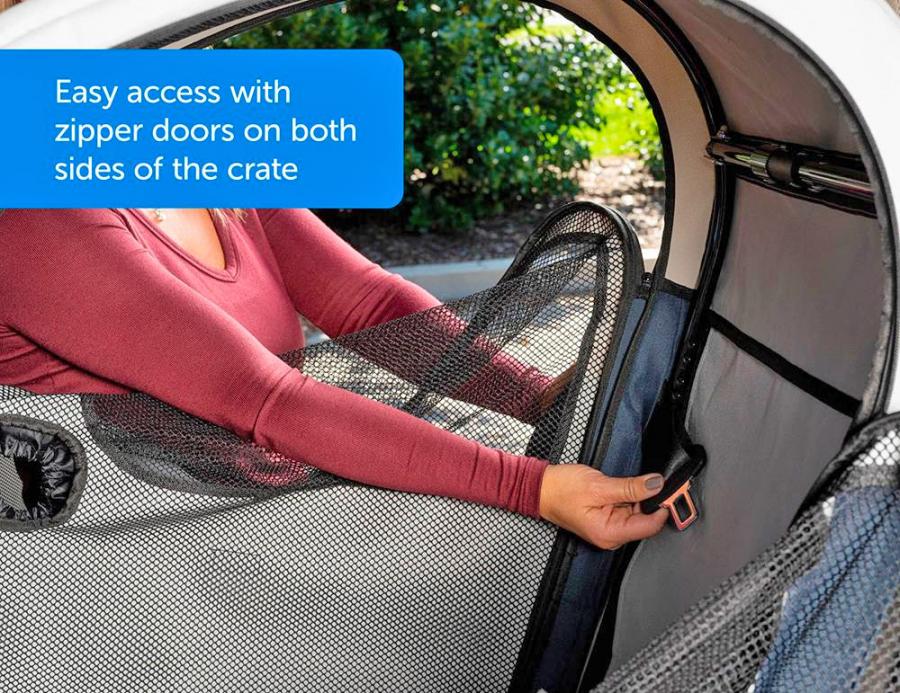 To top it all off, this smartly designed dog crate can be folded flat when not in use. When you need extra space in the backseat, you can just fold the crate flat and slide it under your seats.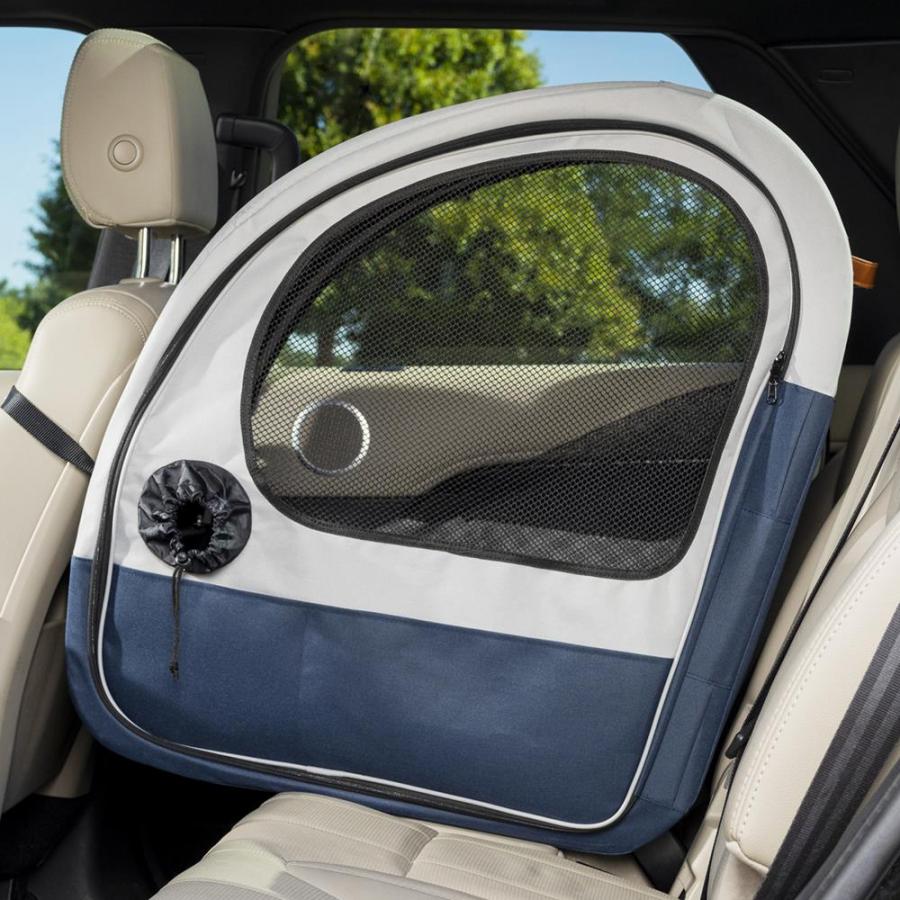 All in all, this automobile pet crate is definitely something that pet owners should have. It makes travel with pets a lot easier. It has all the travel-friendly features that you can think of. It has storage, provides easy access to your pets, visibility, and security, and is easy to assemble and disassemble.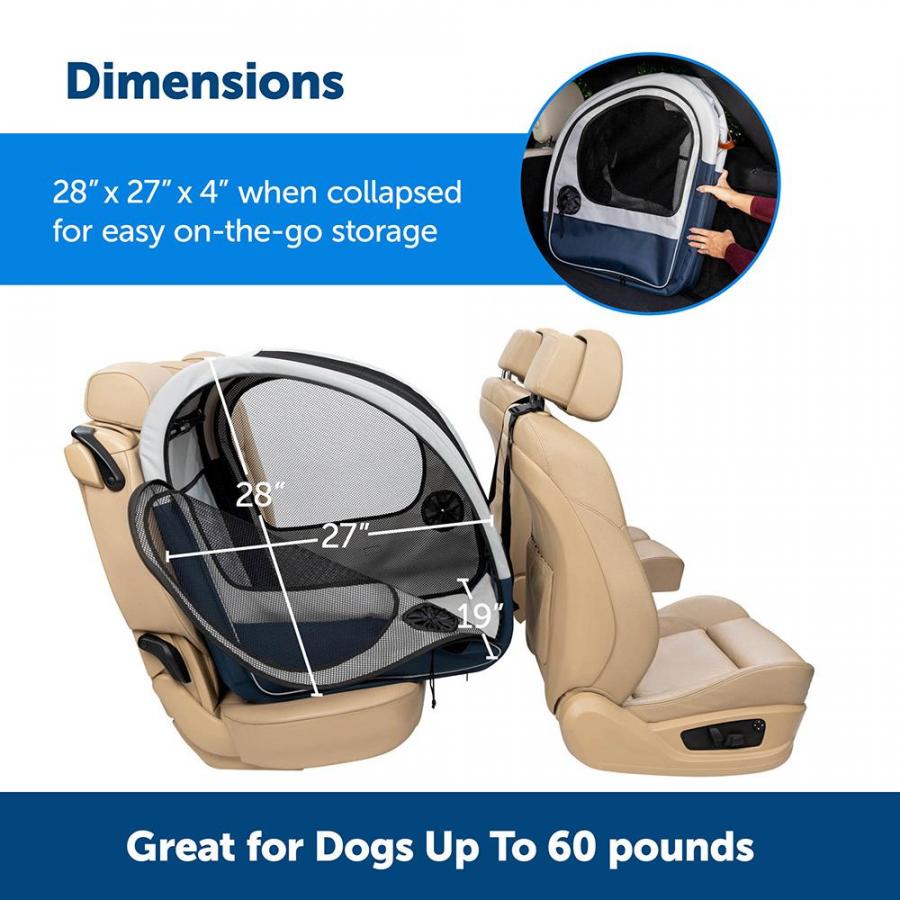 You can snag one of these backseat dog crates for the car from the Hammacher website for around $130 bucks!