This SNES Super Nintendo Console Christmas Ornament Is Perfect The Nostalgic Gamer
By Ryan on 10/28/2021 10:57 AM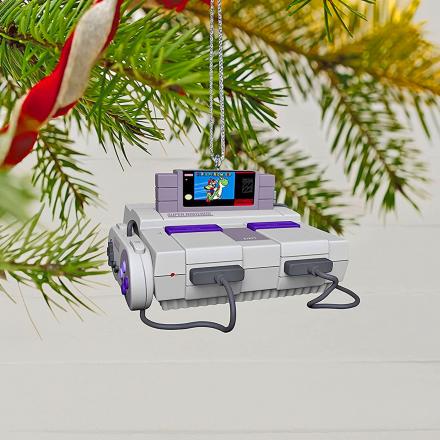 Ah, youth. Remember those days sinking into that ripped up, cigarette smoke-stained couch in your mother's basement, fighting with your stoned friends over who will get to play the Super Nintendo next? We've covered tons of nostalgic products in the hope that we can recapture some of that magic, especially since video games nowadays consist of crazy virtual reality headsets and like, AI or whatever.
Just imagine getting cozy in this super geeky NES game console bedding set or topping your Christmas tree with this nostalgic Super Mario Star ornament! And while we're on the subject of ornaments, let's take a sec to discuss this super nostalgic SNES console Christmas ornament from Hallmark!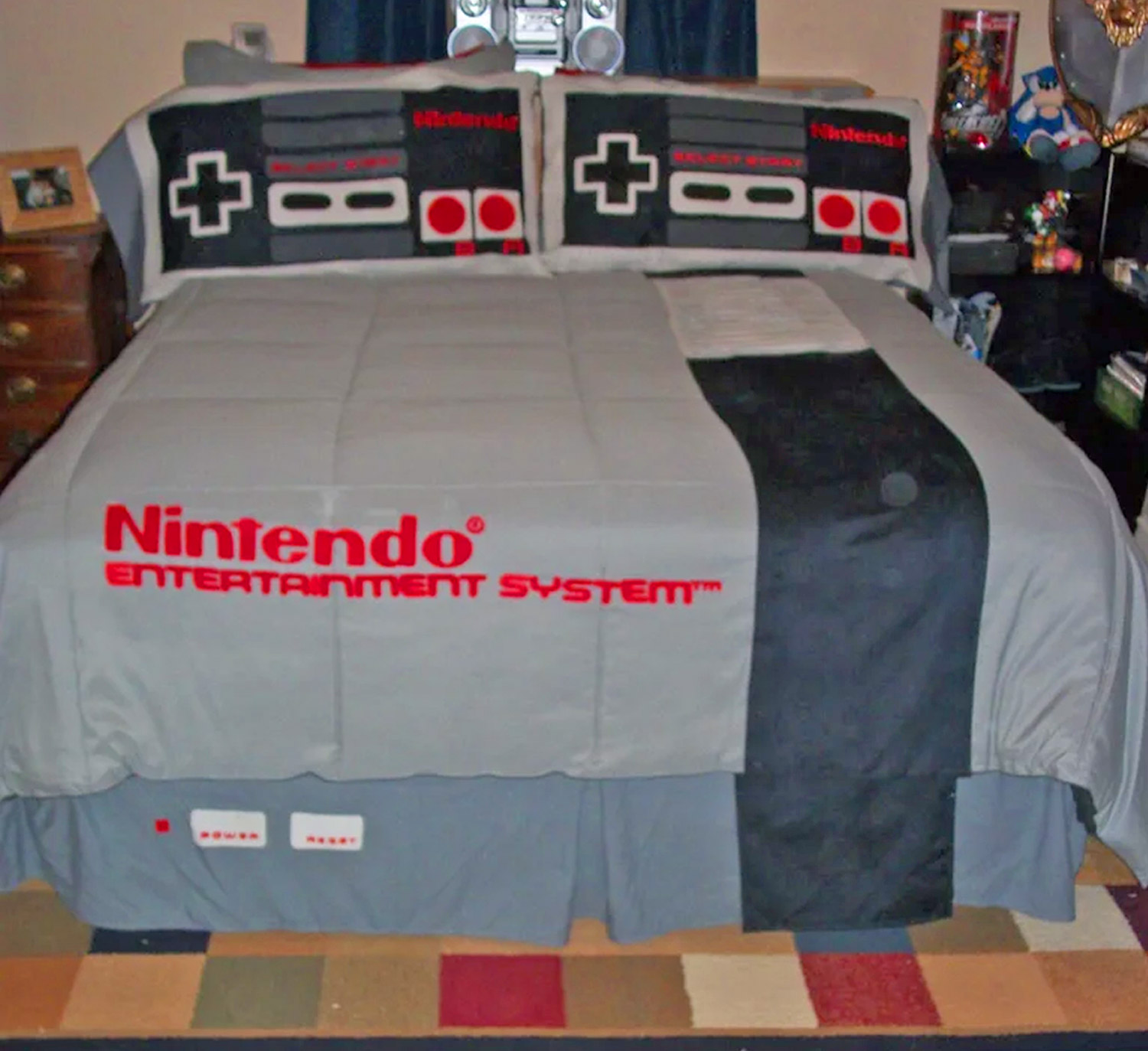 Get this one here
This Christmas tree ornament is shaped to look like a video game console from years past, complete with detailed outputs, a controller and even a built-in component that looks just like a classic Super Mario World game cartridge!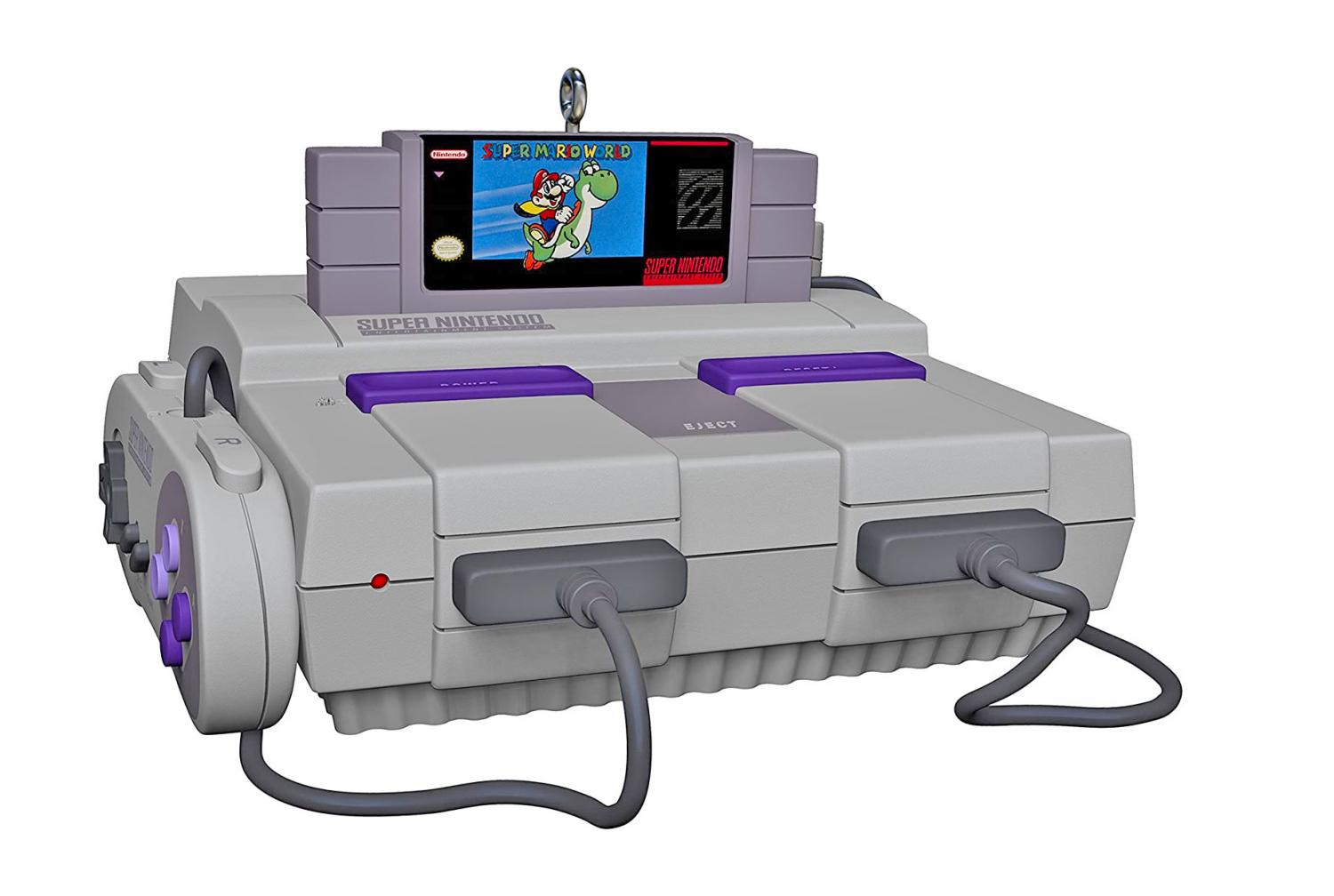 This battery-powered Christmas tree ornament also has a button you can press that causes the geeky ornament to light up and play music and authentic sounds from the classic Mario video game.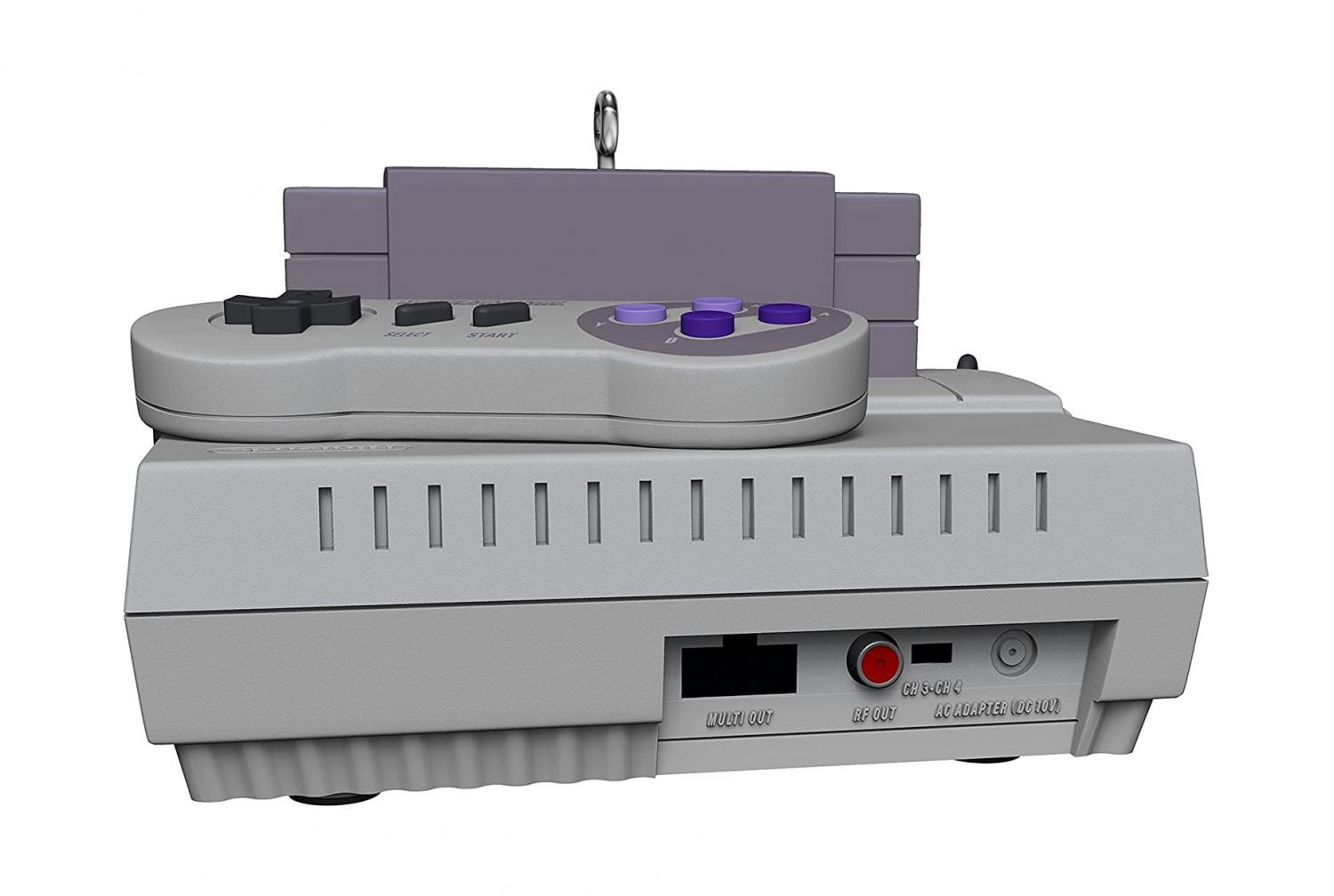 The three LR44 batteries are included, so all you need to do is open the box and sit back while you're flooded with childhood memories and forced to acknowledge all of the mistakes you've made! Merry Christmas!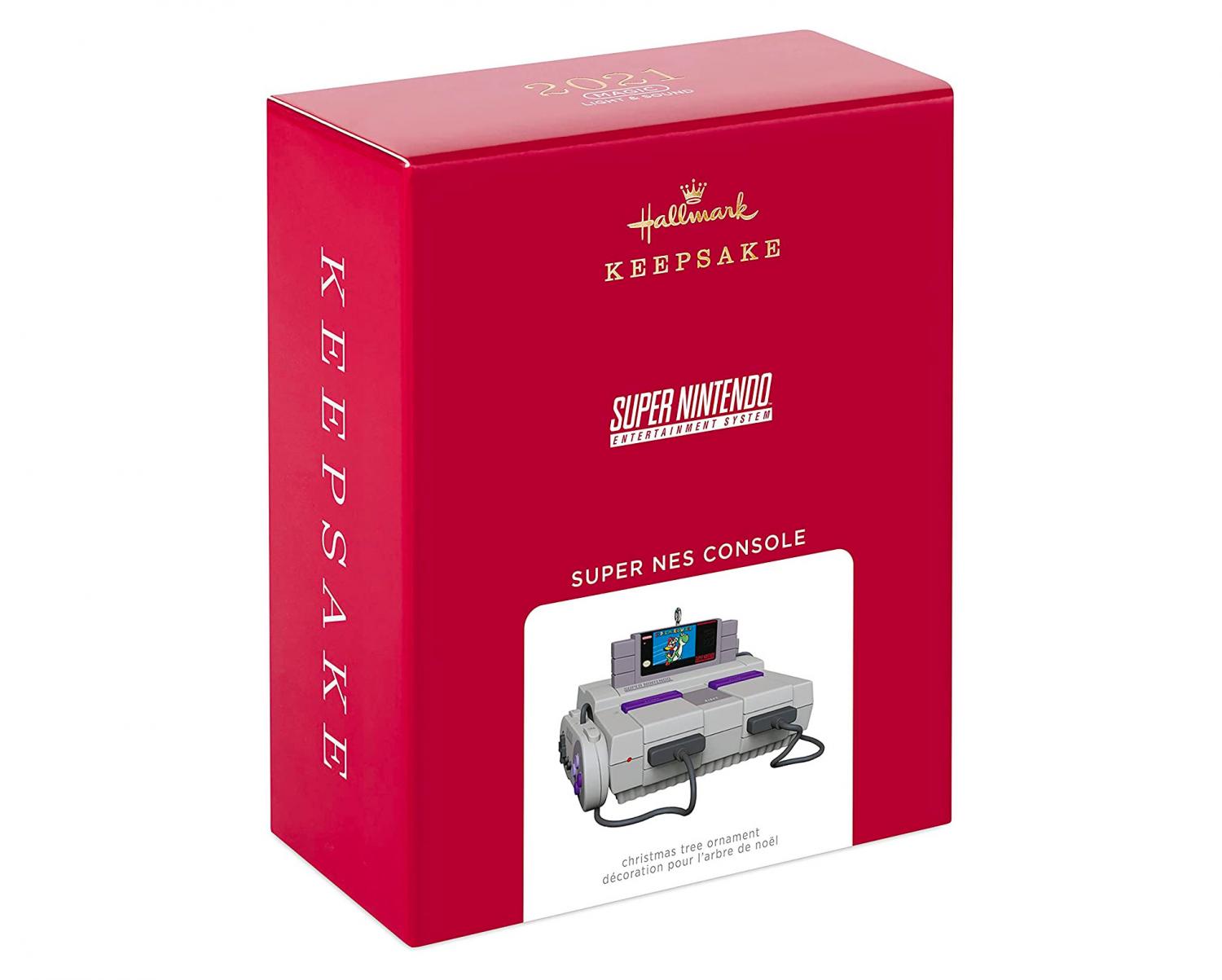 The plastic video game Christmas tree ornament measures about 3 inches wide, 1.5 inches tall, and 3.61 inches deep - pretty much the perfect size for most holiday trees.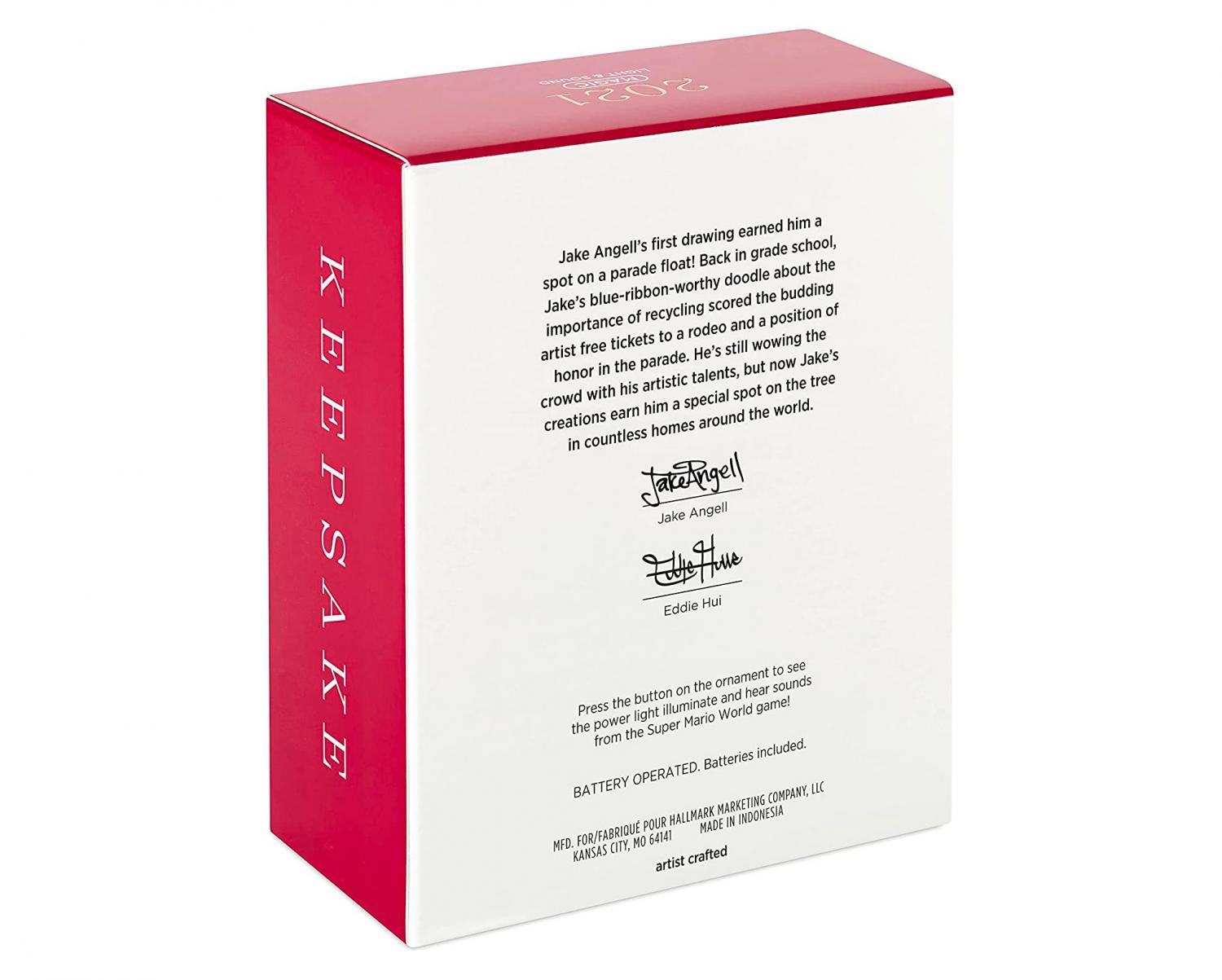 Sold by the iconic Hallmark Keepsake company, this nostalgic Super Nintendo ornament was designed by artist Jake Angell and comes packaged in a decorative gift box.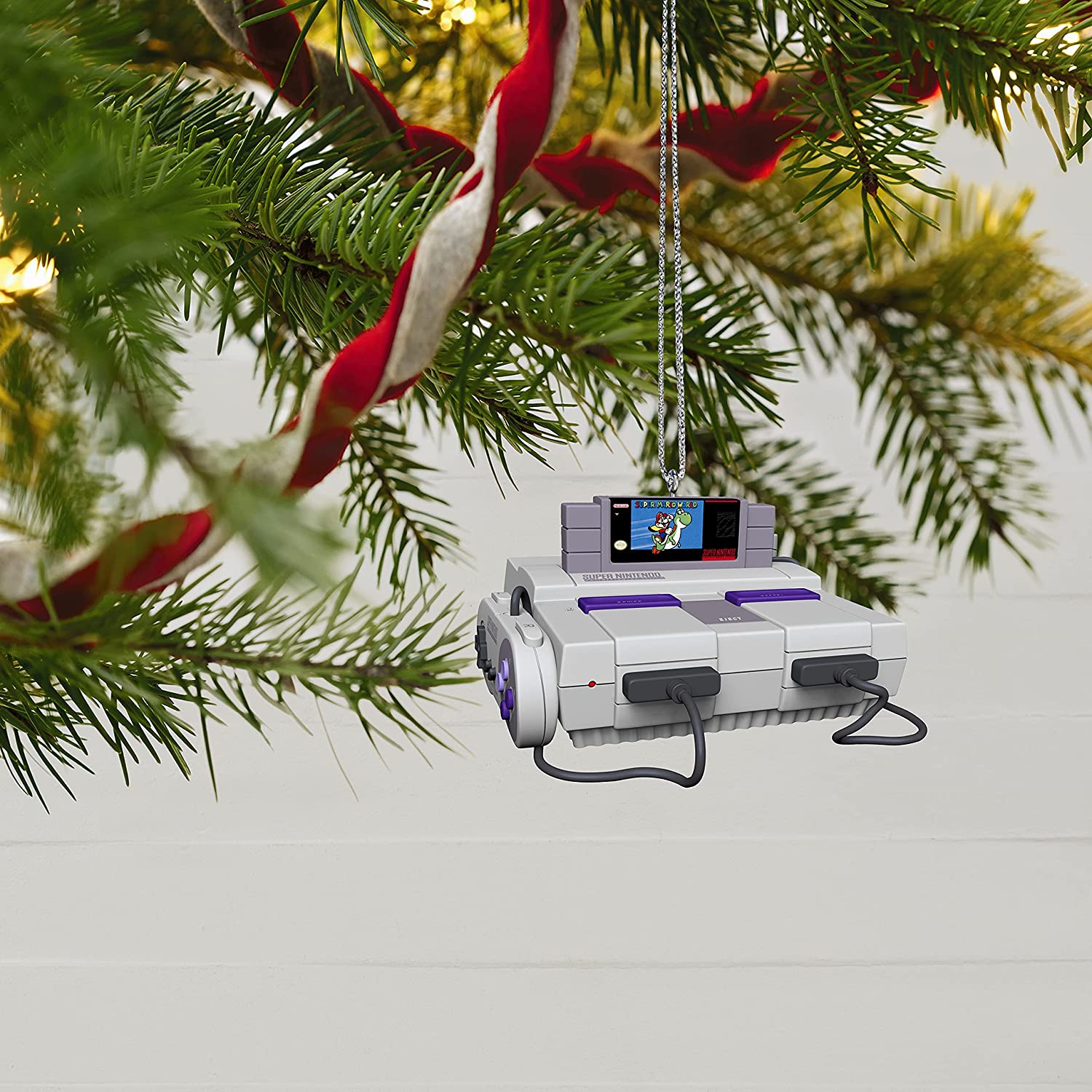 Nintendo lovers all over the world are raving about this geeky video game Christmas ornament. As one reviewer with the username 'JQuaite' stated in their five star review, "This was so amazing, just as an ornament - then when I heard the music I just HAD to get it for my brother who is a Nintendo fanatic"
The Nintendo console Christmas tree ornament costs around $34, which is a bit pricey compared to some ornaments - but how else will you explain to your kids what a Super Nintendo was?
If you love Geeky gamer Christmas ornaments, Hallmark offers a bunch of other Nintendo themed ornaments, including an NES controller ornament, a flying Mario ornament, and more!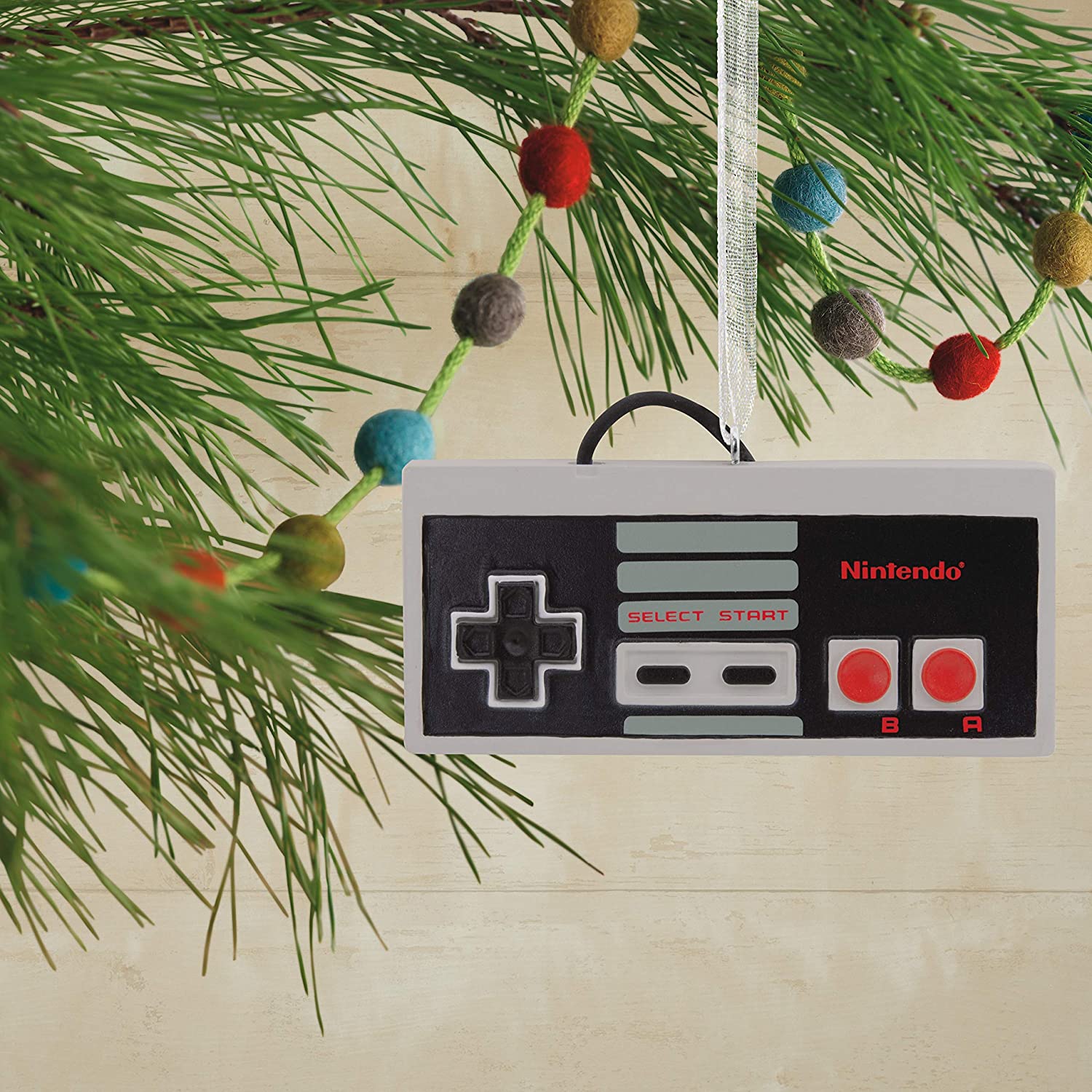 Get this one here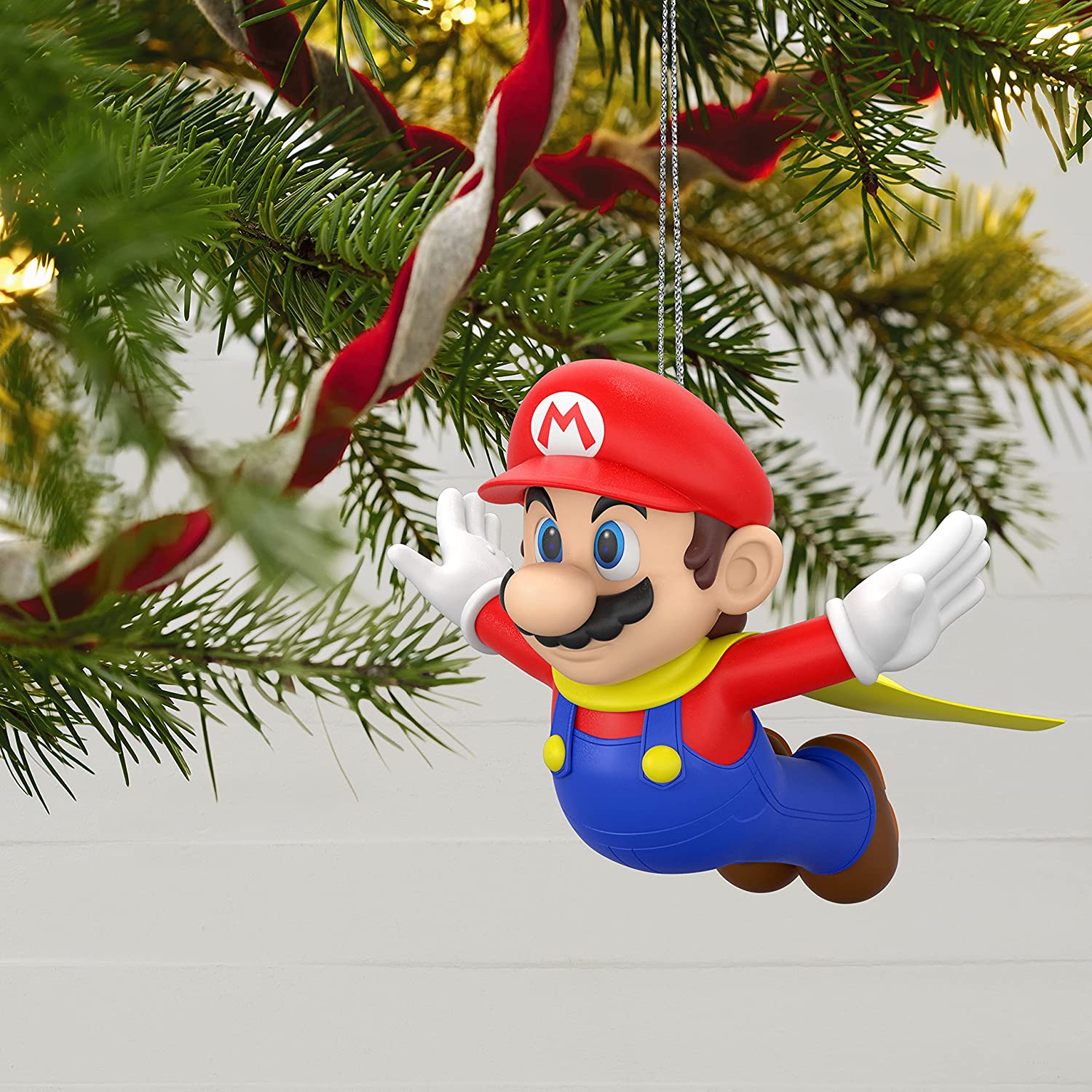 Get this one here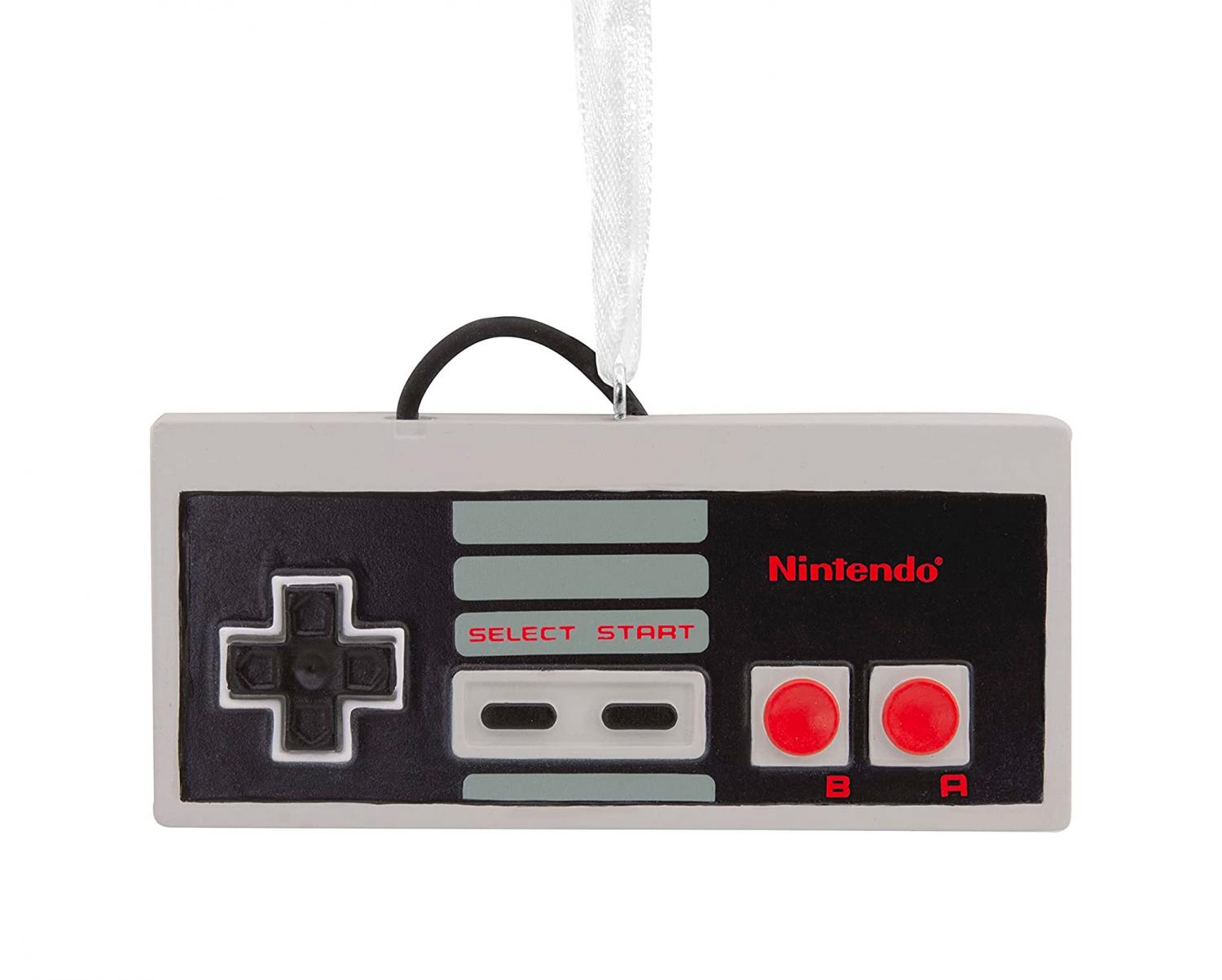 Get this one here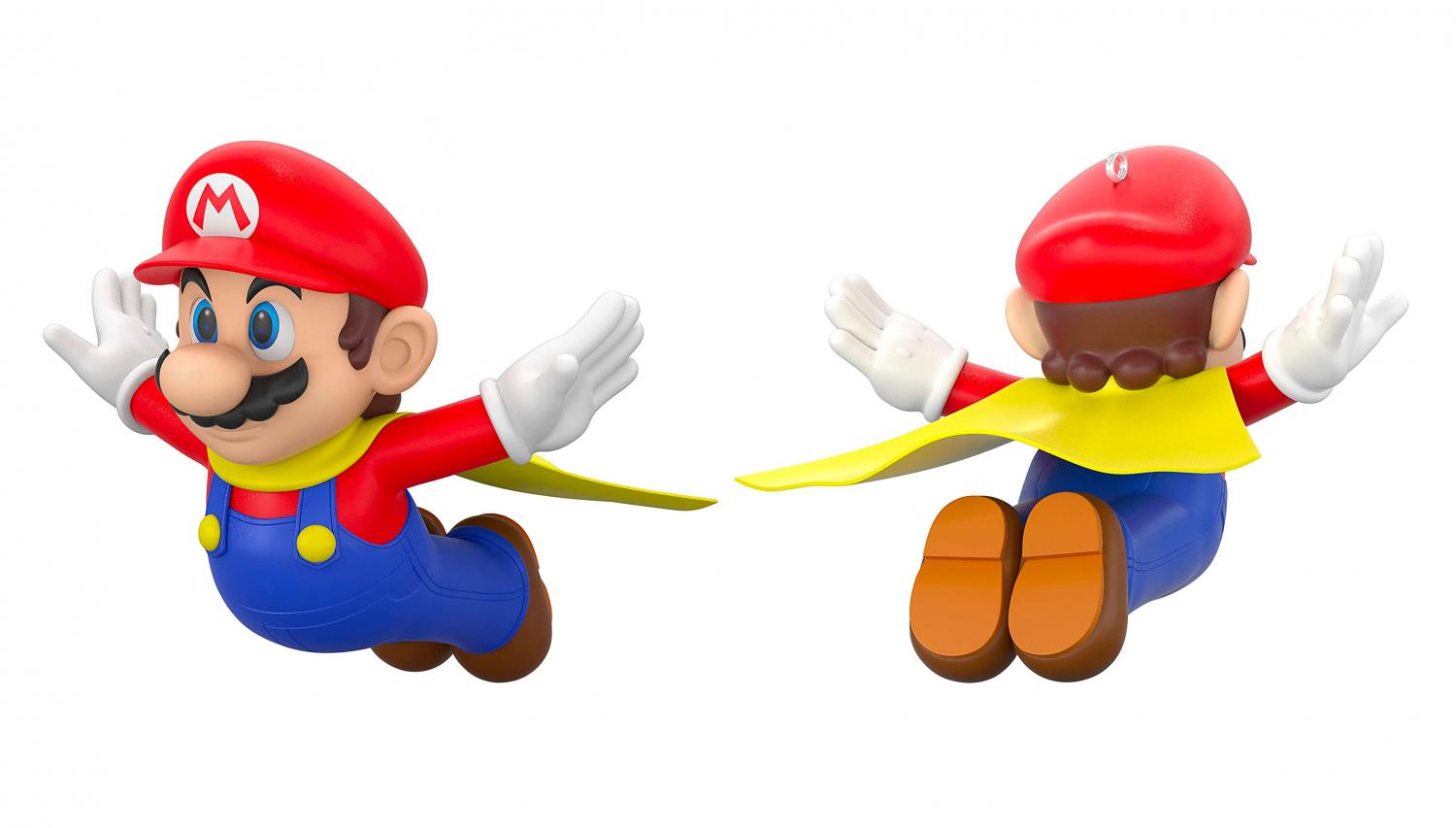 Get this one here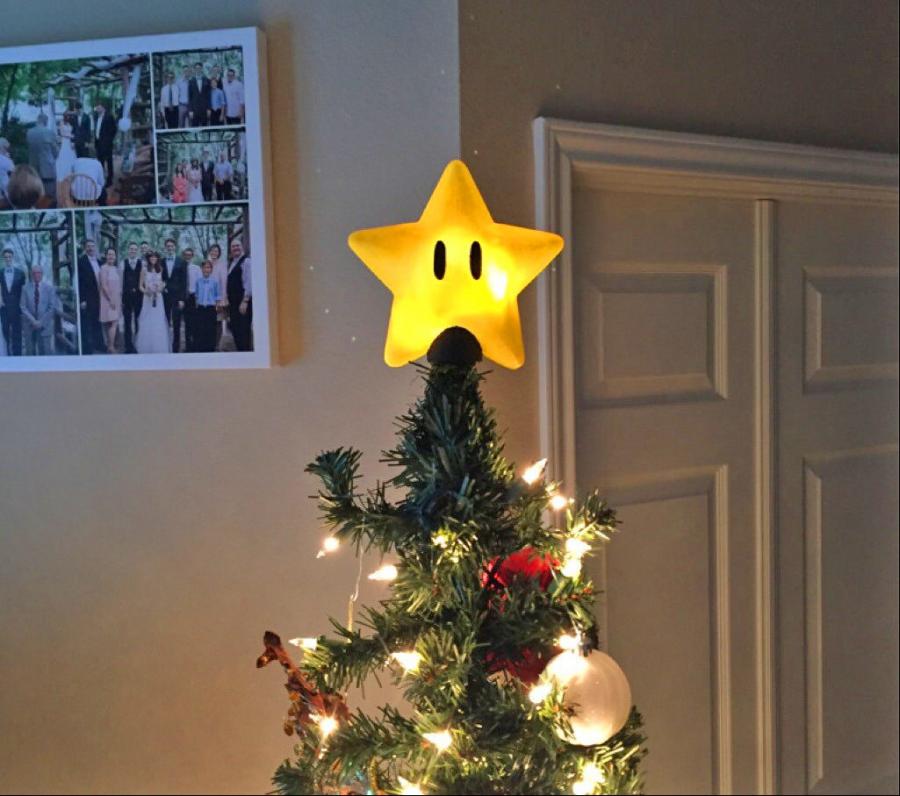 Get this one here