Every Super Mario Geek Probably Needs This Power Star Christmas Tree Topper
By Ryan on 10/19/2021 10:00 AM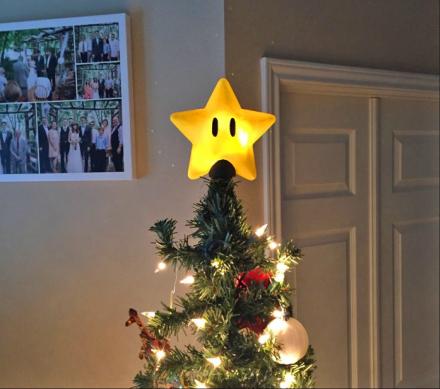 It's a me, Mario. Decorate your Christmas tree with this Super Mario Bros Star Christmas Tree Topper and give your tree some really cool invincibility powers. I'm guessing. Even if it doesn't give your tree powers, it's going to look amazing.

Sizes: Large | Small
Of course if you have a tree topper like this, you're going to want to deck your tree out in a complete Mario theme, with Mario ornaments too. You know, ornaments of Mario, Princess Peach, Bowser, Bullet Bill, Yoshi, Koopa and all the rest of the gang. That would be one amazing Nintendo themed tree.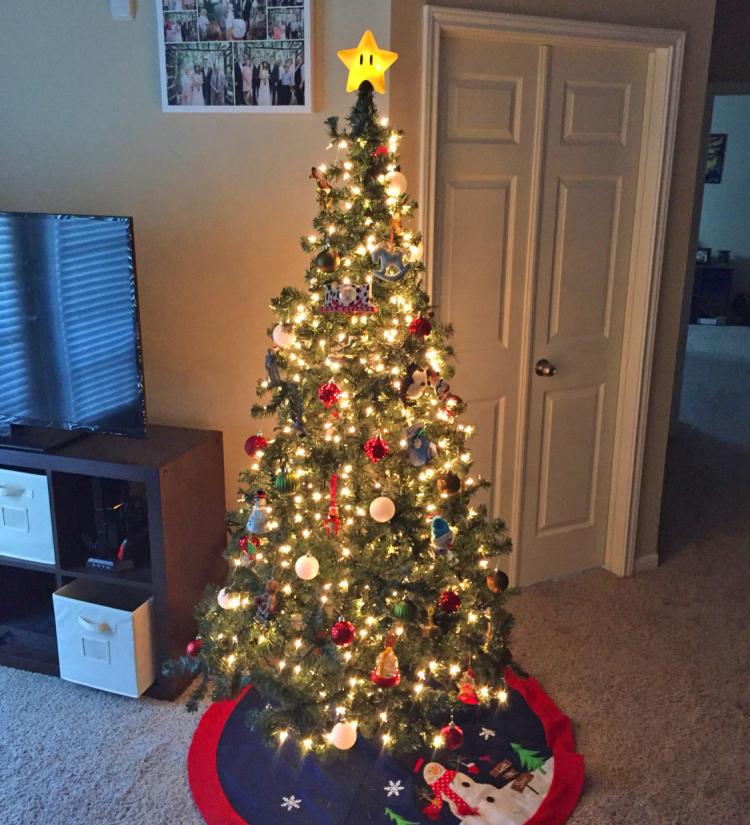 A perfect gift idea for any geek that just loves Christmas, this Mario tree topper will really make your Christmas tree stand out this year. Plus it'll surely beat out any angel, or other star that you might attempt to put on your tree. Second maybe only to the Death Star tree topper.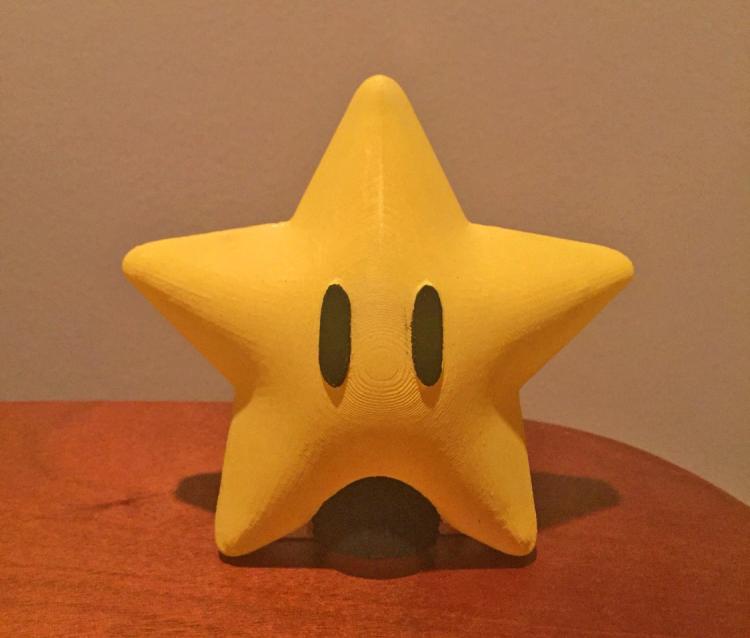 The topper measures about 5-6 inches tall and will easily fit on the top of any tree. It's made with a clear ABS plastic and painted with one coat so the Christmas lights on your tree will shine through.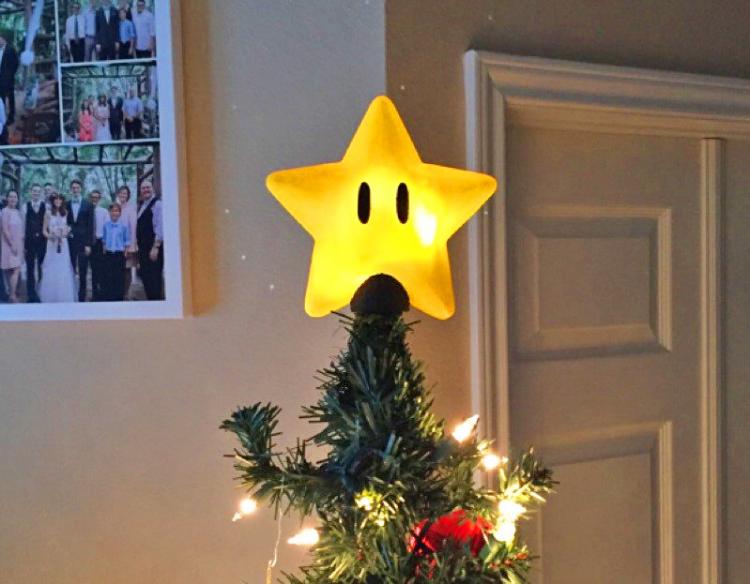 You can use this on your family tree, or use it on a tree in your game room. It's a great way to geek up the holidays and show your love for Nintendo and Mario. It'll surely make you feel like you're celebrating Christmas in the Mushroom kingdom with Mario and the rest.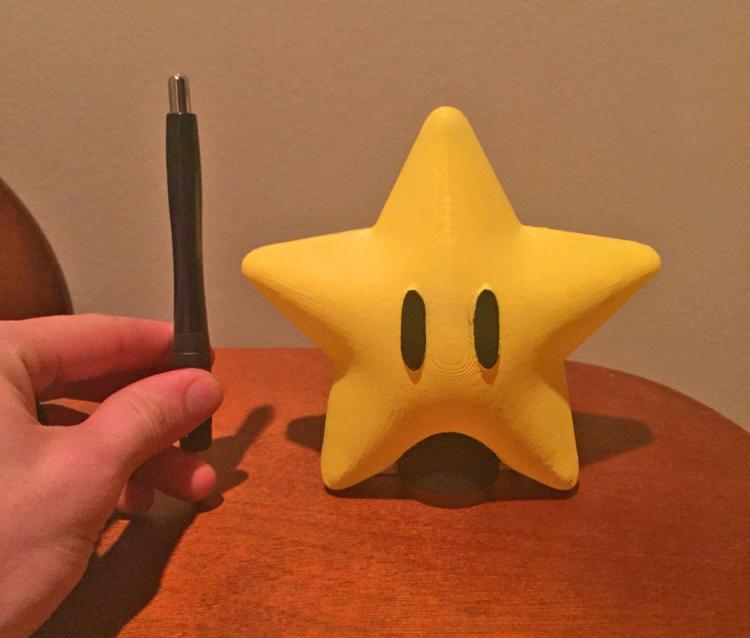 The Super Mario Star Christmas tree topper goes for about 45 bucks from Etsy shop NerdlyNecessities!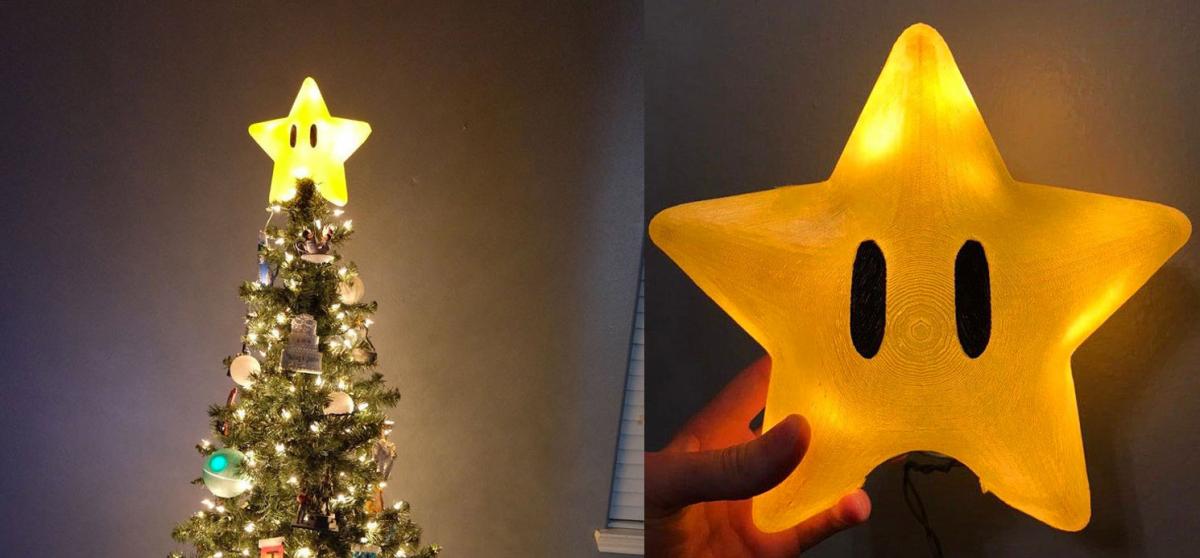 The light-up Mario star tree topper measures 5.5 inches wide x 5.5 inches tall!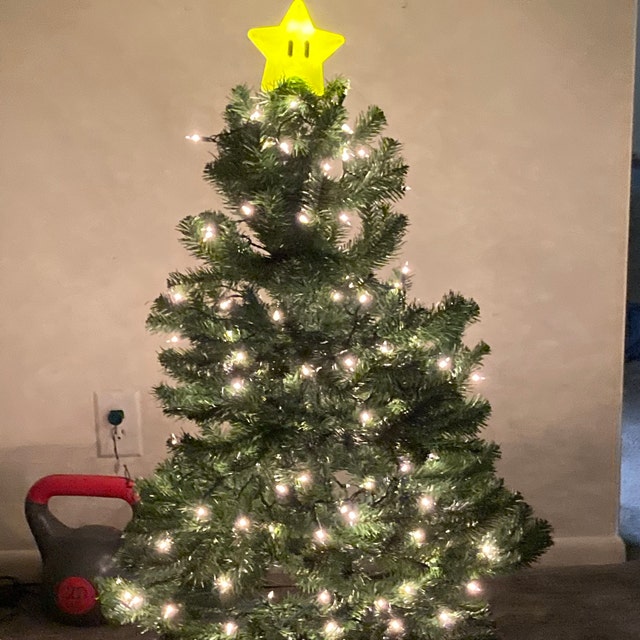 The geeky Christmas tree topper is 3D printed from PLA plastic!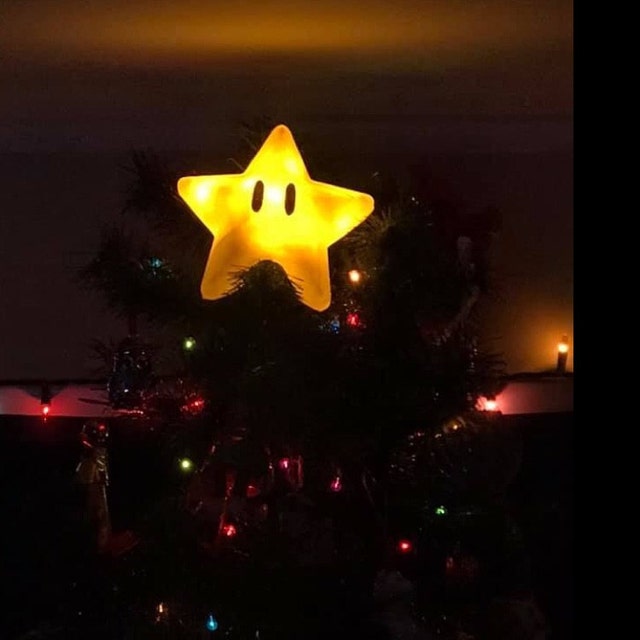 If the 5 x 5 inch version is too small, the same company also offers a larger version of the Mario star tree topper which measures 10 inches wide x 10 inches tall!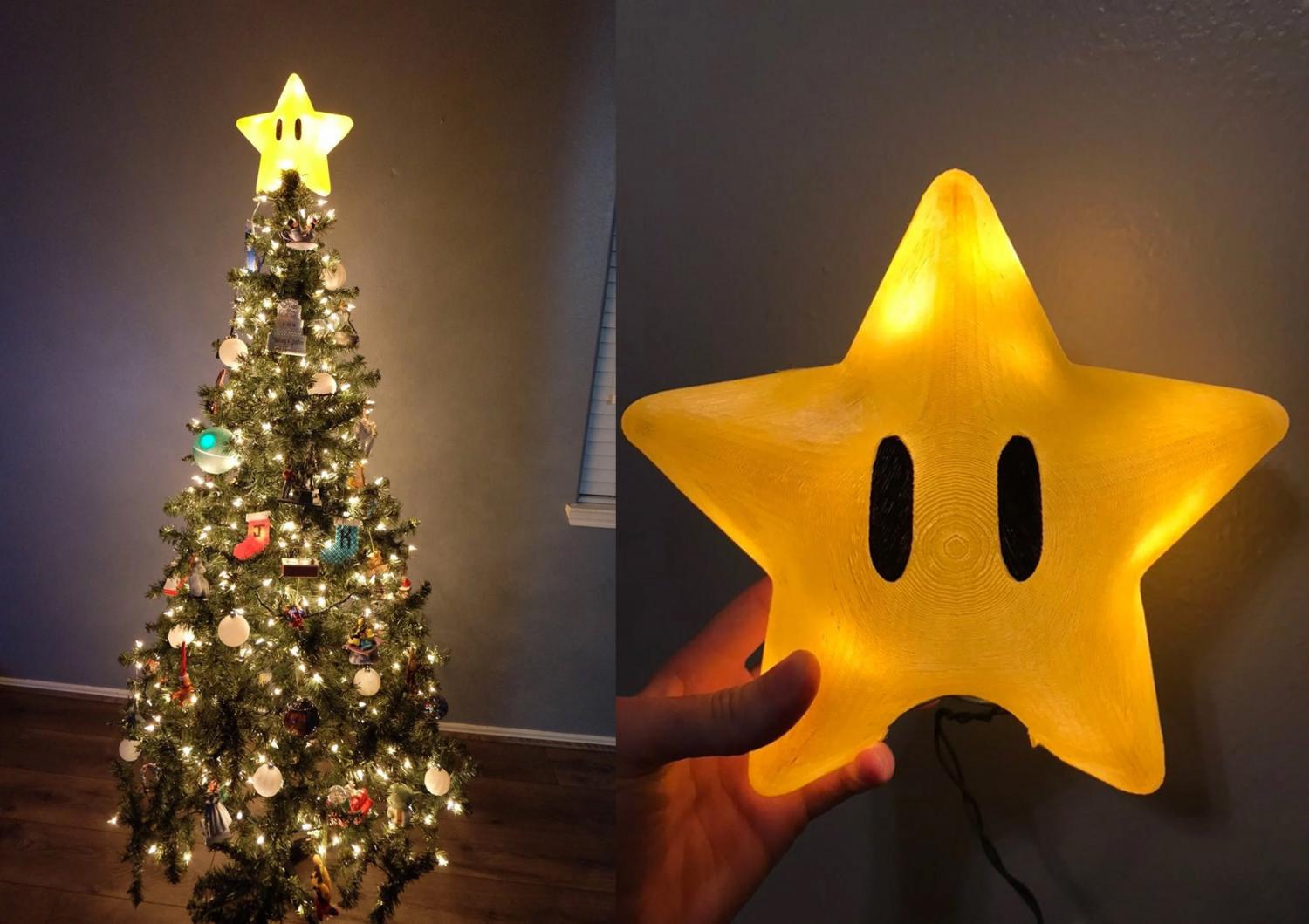 The light-up Mario star tree topper has a small cord that will attach right to your existing Christmas lights to provide power to the star!