You Can Now Get Kid-Sized Patio Furniture For Family Fun Around The Pool
Date Published: 02/24/2020 11:05 AM
There's nothing more adorable than miniaturized tiny furniture for children, especially when they're designed to look like they're for adults. Like, if there wasn't a small child sitting in the image for this mini chaise lounger, you'd probably never know it was extra-tiny, or meant for children. This mini outdoor chaise lounger for kids is certainly adorable, but now you just have to get your child to calm down enough to actually enjoy it and relax on it.

View all kids patio furniture options here
...and here
Made by the company KidKraft, the mini outdoors kids chaise lounge is just one of their many pieces of kids outdoor patio furniture that they make, with others including mini kids picnic tables with umbrellas, mini kids outdoor sectional sofas, and even a sandbox with a canopy over it.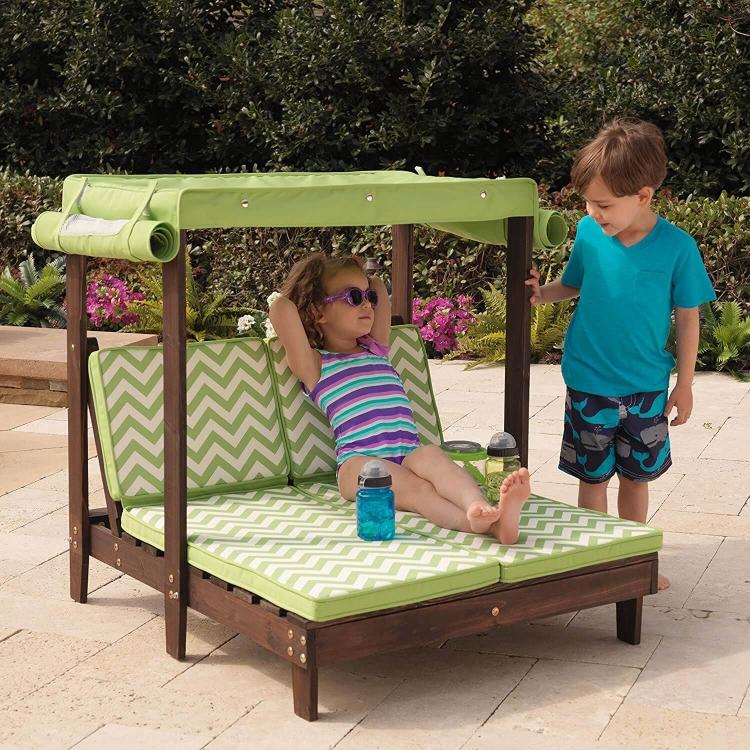 The mini pool-side chaise lounger for kids comes in both a single and a double version chaise, depending on how many kids might be using it, and they come in a few different colors to choose from to customize with your existing pool furniture.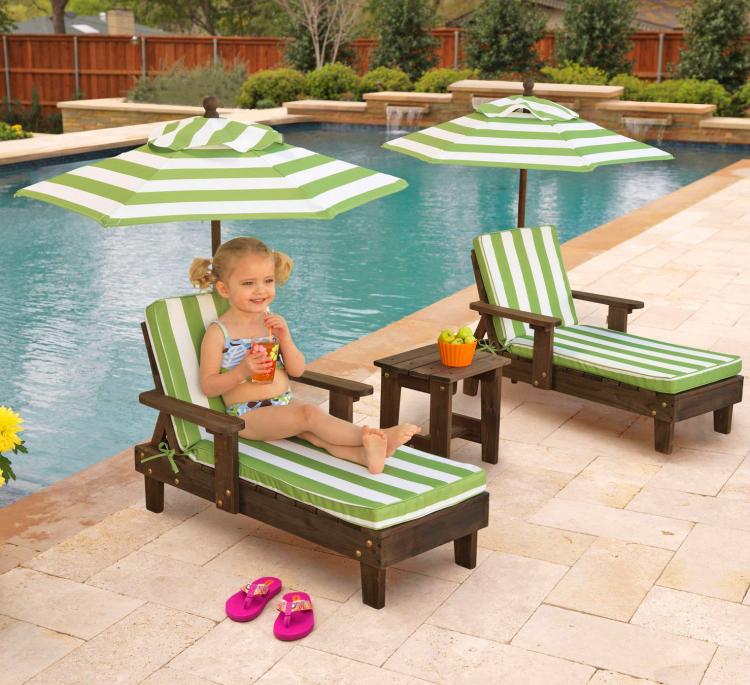 The mini outdoor chaise lounger for kids is made using a weather resistant cotton canopy, weather resistant wood that will last through the seasons, and is meant for kids aged 3 and up to use and relax outdoors on a patio or by the pool.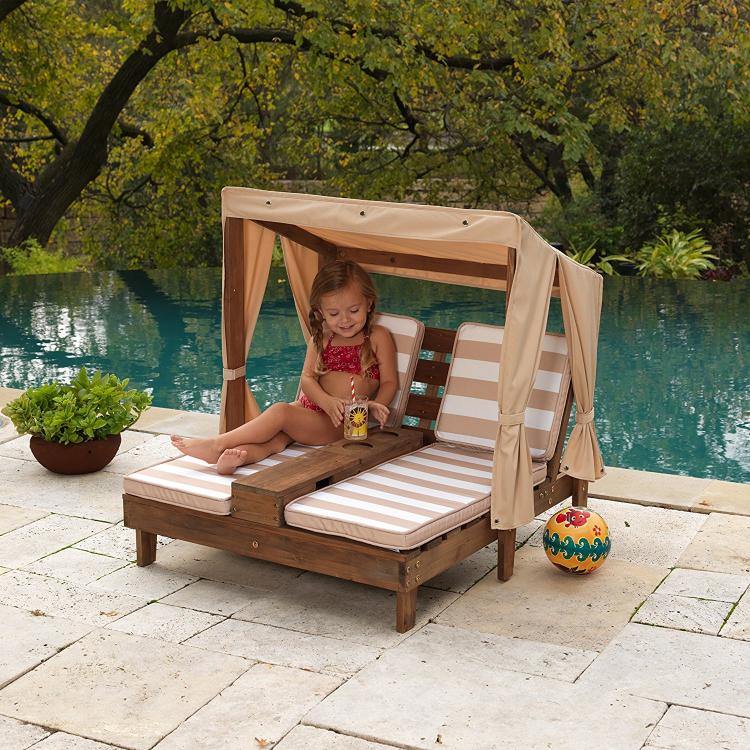 Check out the KidKraft mini outdoor kids chaise lounge in action via the video below.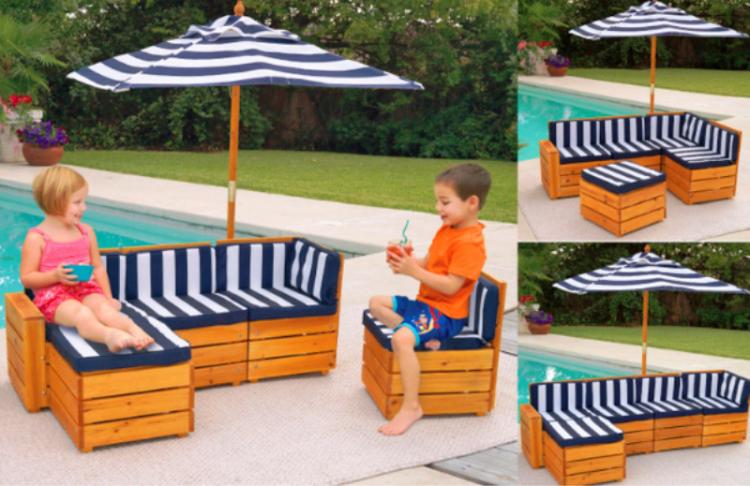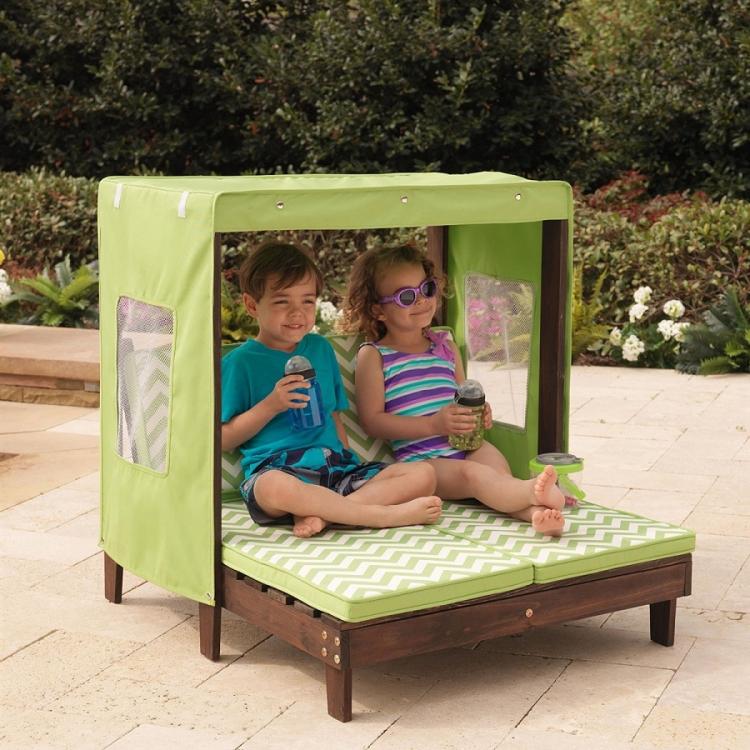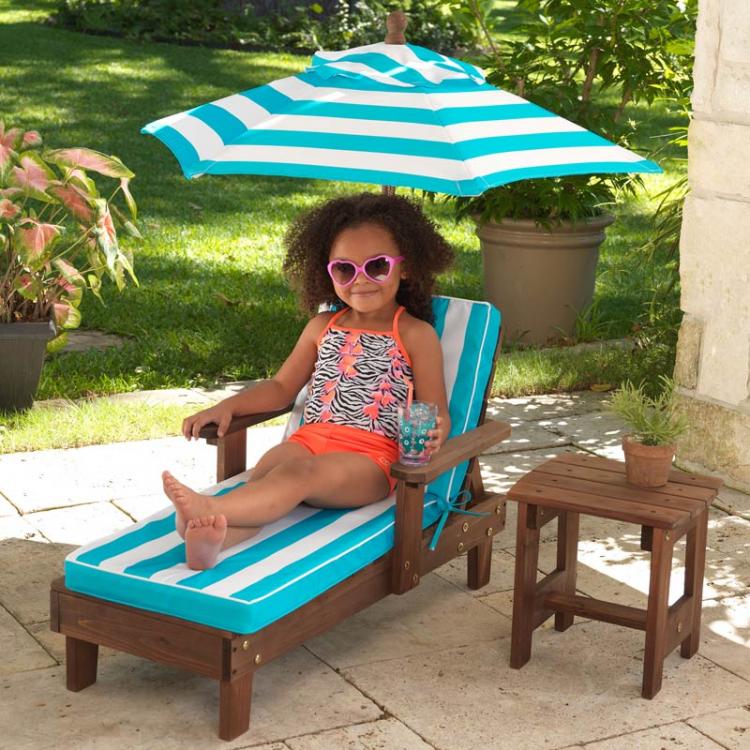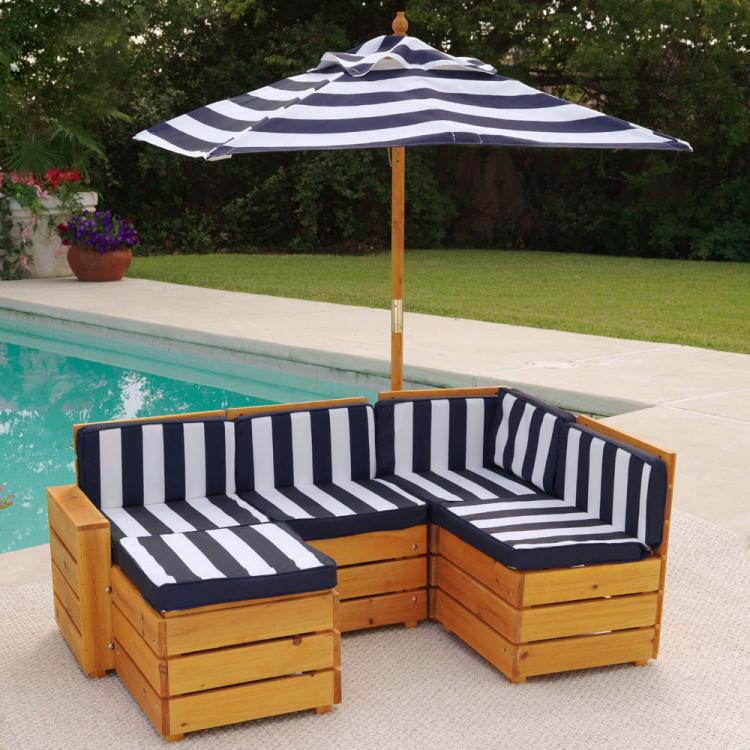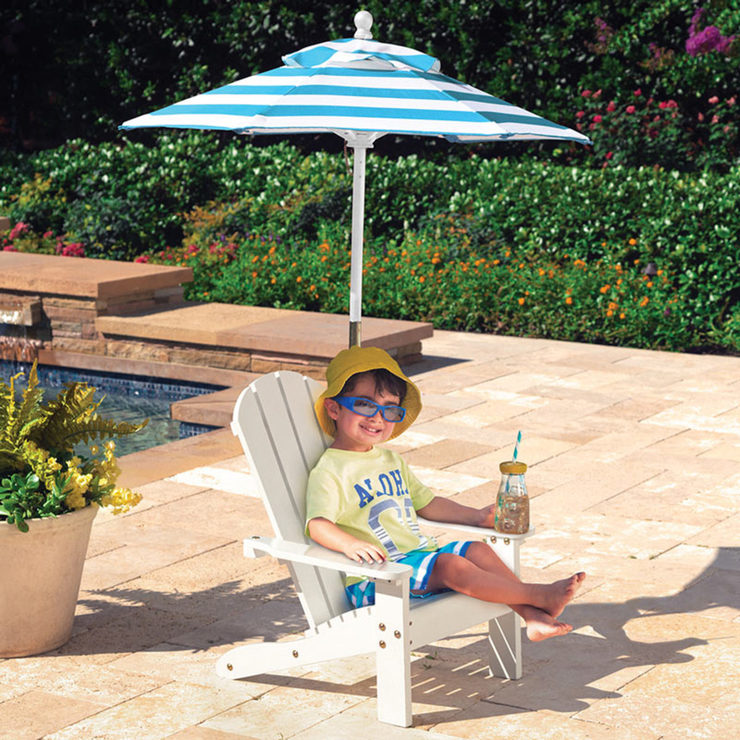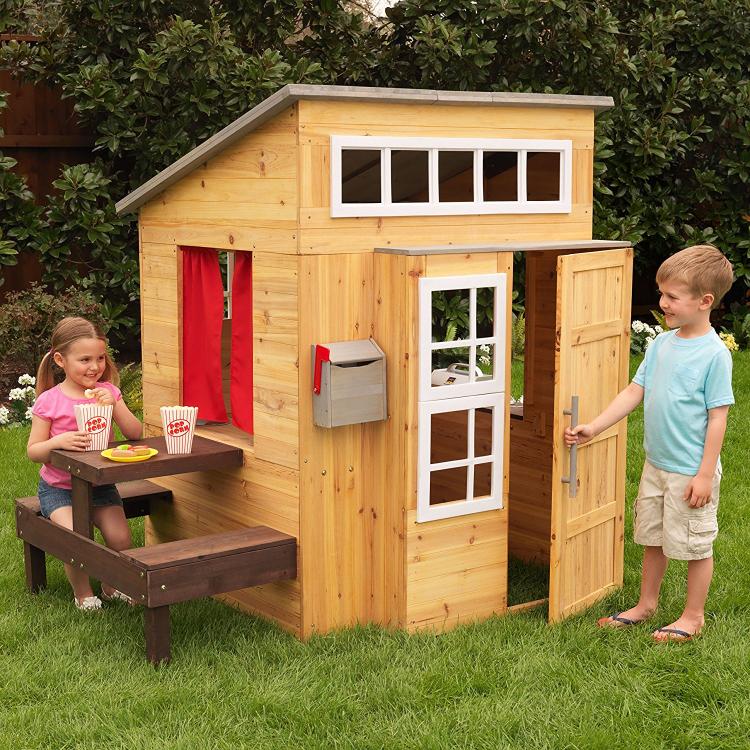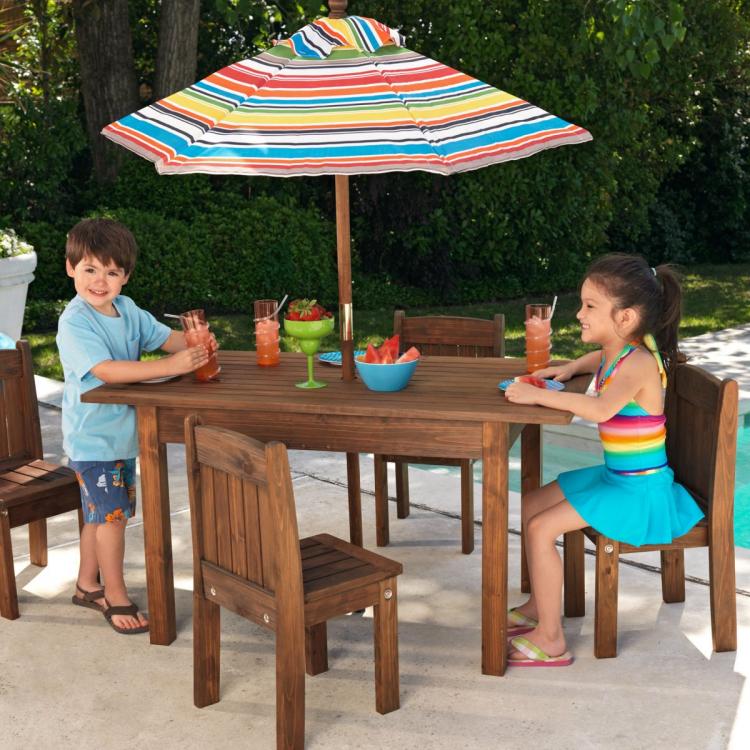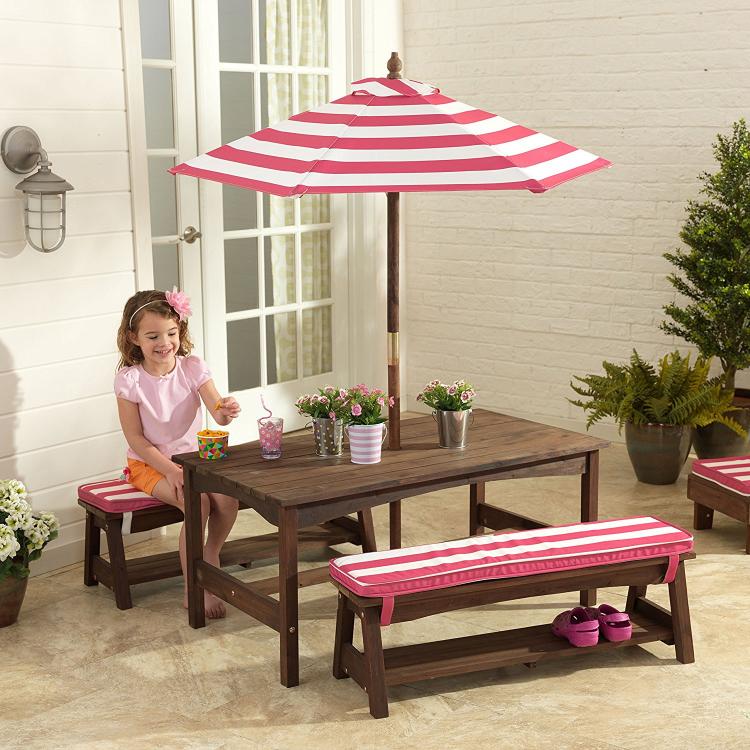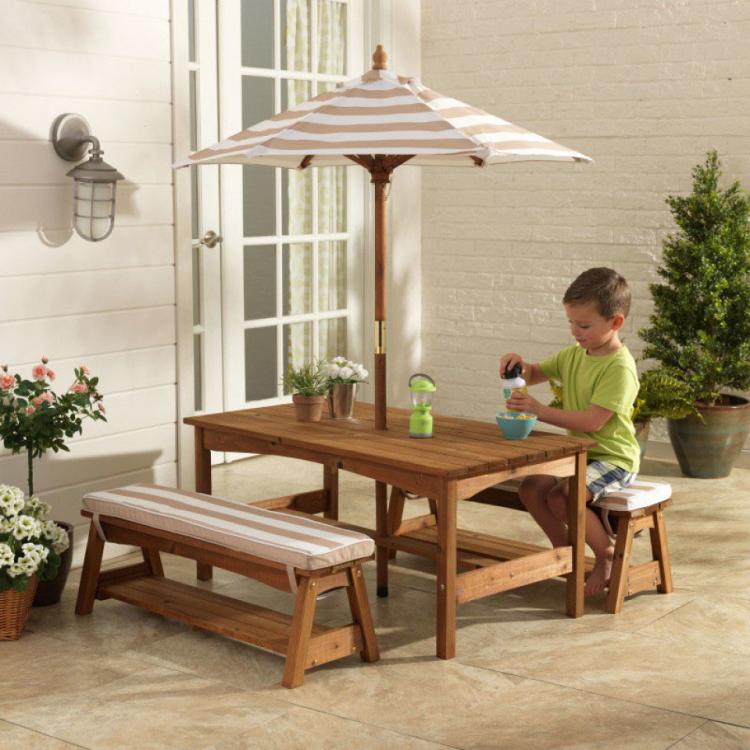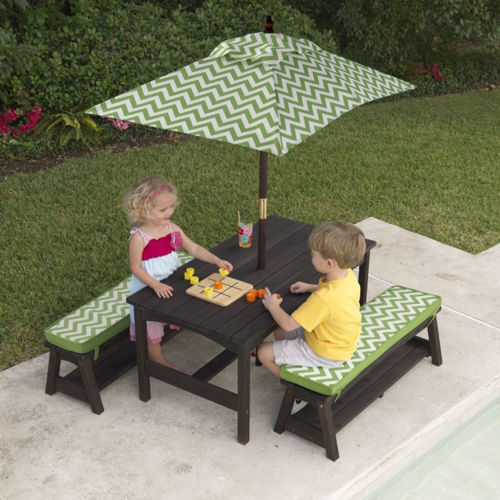 Subscribe To Our YouTube Channel