This Abyss Table Is Designed To Look Like The Sea Floor With a Topographical Design
By Ryan on 10/11/2022 3:26 PM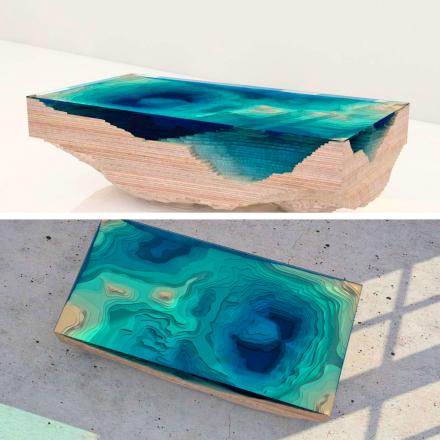 Having the right functional art can really help bring a room together, and one piece that's essential is the coffee table. Handmade coffee tables have come a long way and whether you're on a yacht, in a museum or just at home, a beautiful coffee table can captivate thought and conversation.

Credit: DuffyLondon
This is especially true of this Abyss Table from Duffy London, a beautiful topographical map coffee table and masterpiece. The handmade coffee table art is a limited edition coffee table that's perfect for just about any space, revealing a layered, topographical sea-floor-like art piece.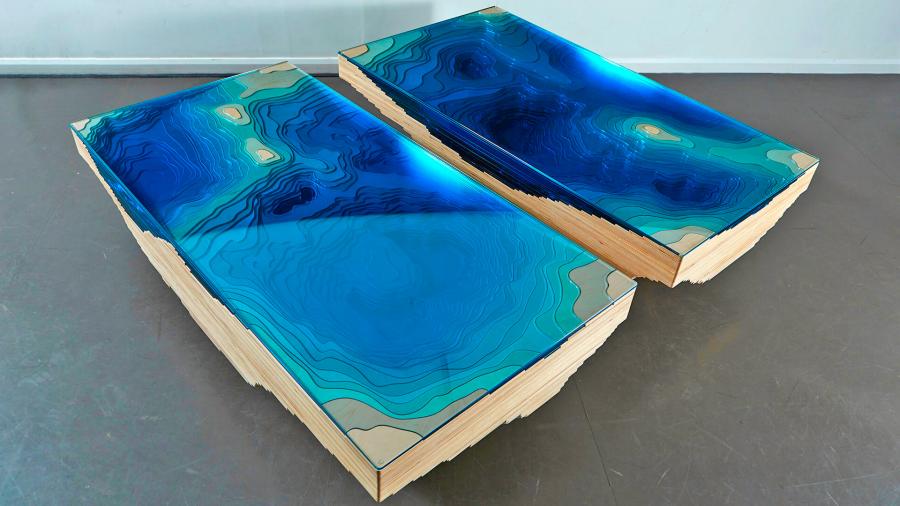 Credit: DuffyLondon
The Abyss Table can be viewed from any angle, providing wonder and thought as you ponder the various layers of a descending or ascending ocean floor.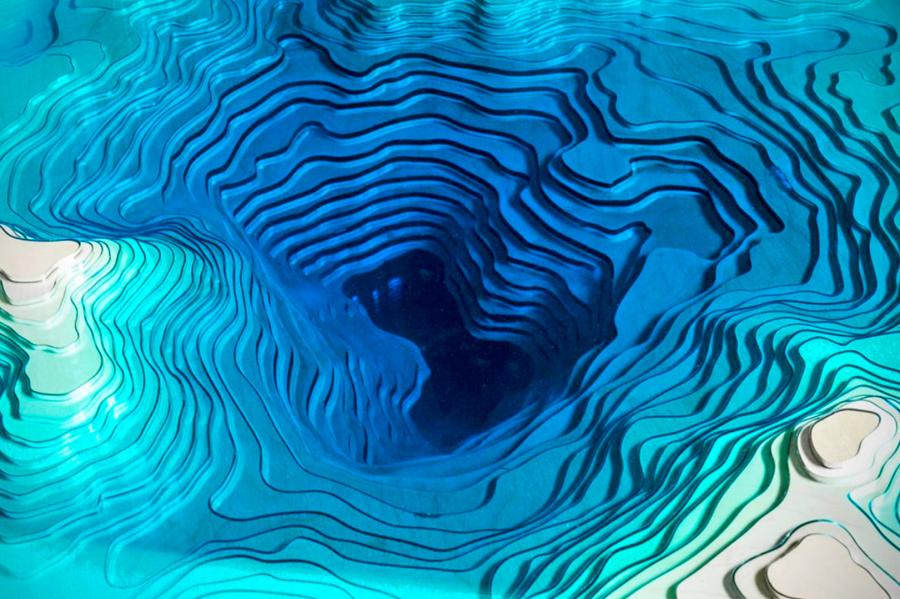 Credit: DuffyLondon
The coffee table includes varying wooden layers and colors, spanning from natural wood to resemble the shore, and blues ranging from turquoise tones for shallow water layers all the way down to dark blues of the deep.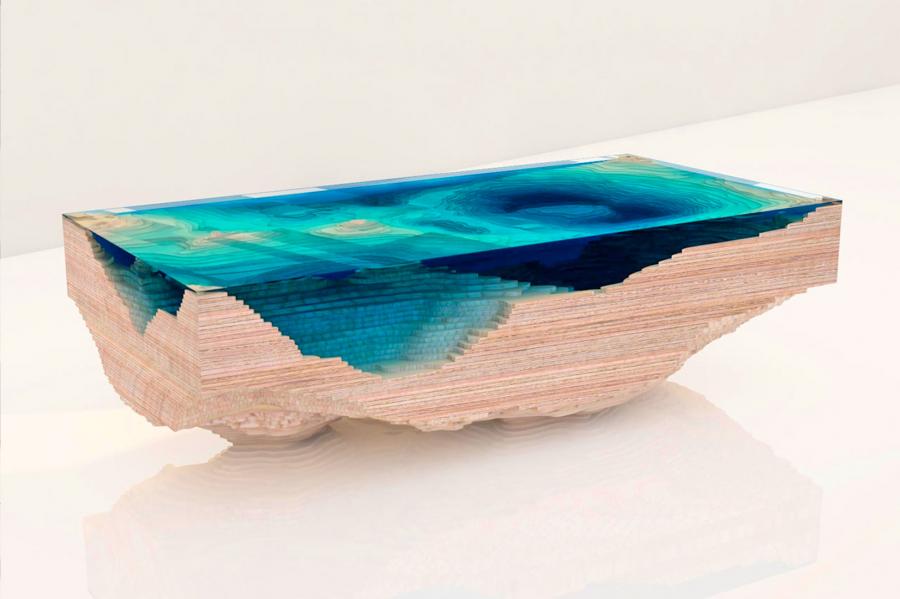 Credit: DuffyLondon
Aptly named the "Abyss Table," it's easy to get lost in thought while pondering the deep oceans that exist, and the incredible artisans that created this artisan coffee table. Credit: DuffyLondon
This designer topographical sea-floor coffee table measures 59 inches long, 29.5 inches wide and 15.7 inches tall (150cm long, 75cm wide, 40cm tall).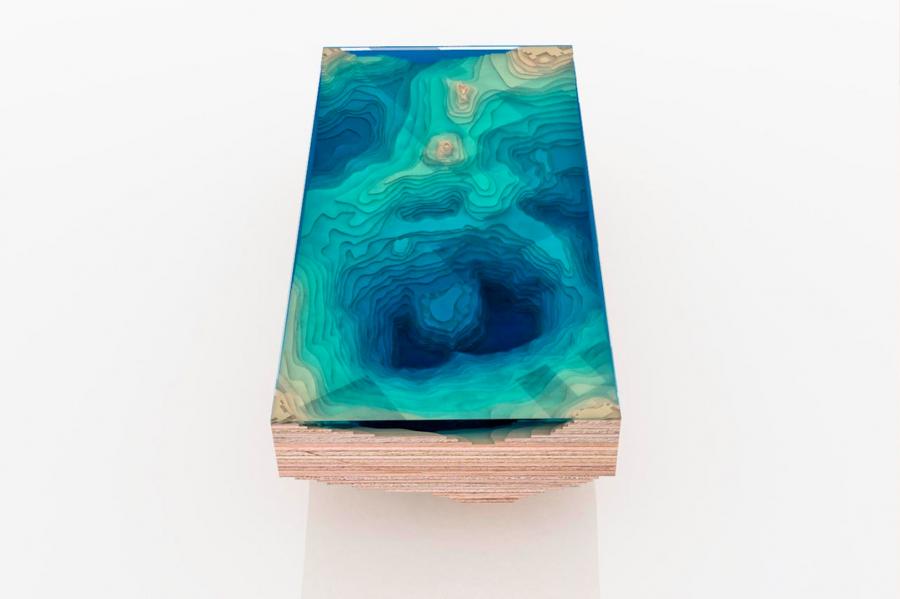 Credit: DuffyLondon
The company also notes that it's made from the highest-grade wood coming from Forest Stewardship Council-maintained forests, in addition to other controlled sources. The top layer of the topographical coffee table is made from glass.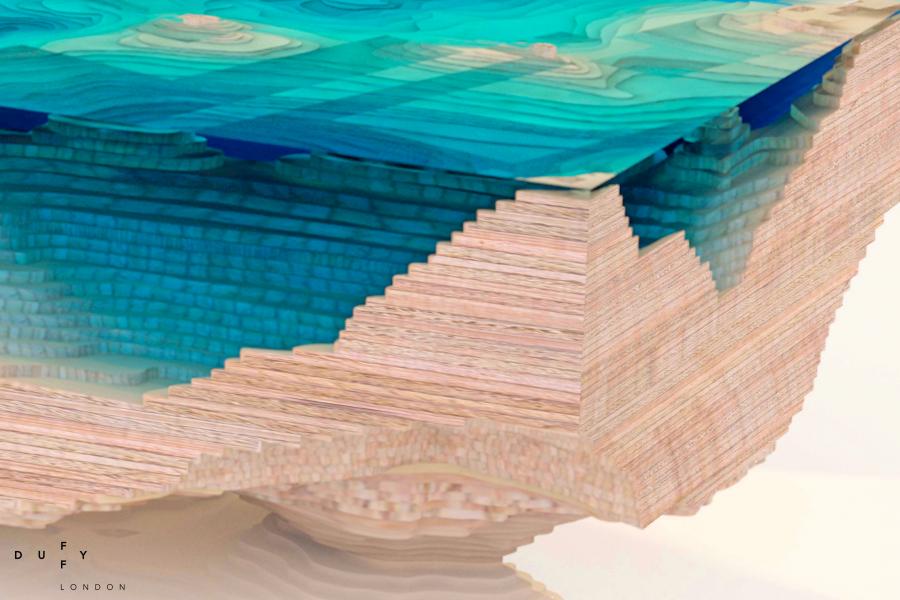 Credit: DuffyLondon
This topographical designer table is so well-renowned that one of its editions was officially acquired by the Musée des Arts Décoratifs at The Louvre in Paris as a permanent piece within the French National collection.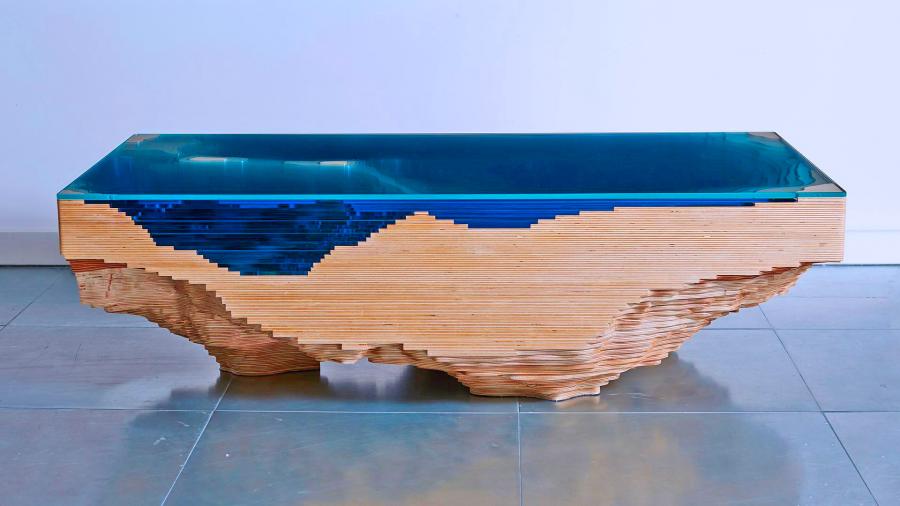 Credit: DuffyLondon
The company has even limited the Abyss Table collection to 25 editions, providing just bespoke, one-off builds to customers. They also have a handful of other beautiful designs and collections that are worth taking a look at.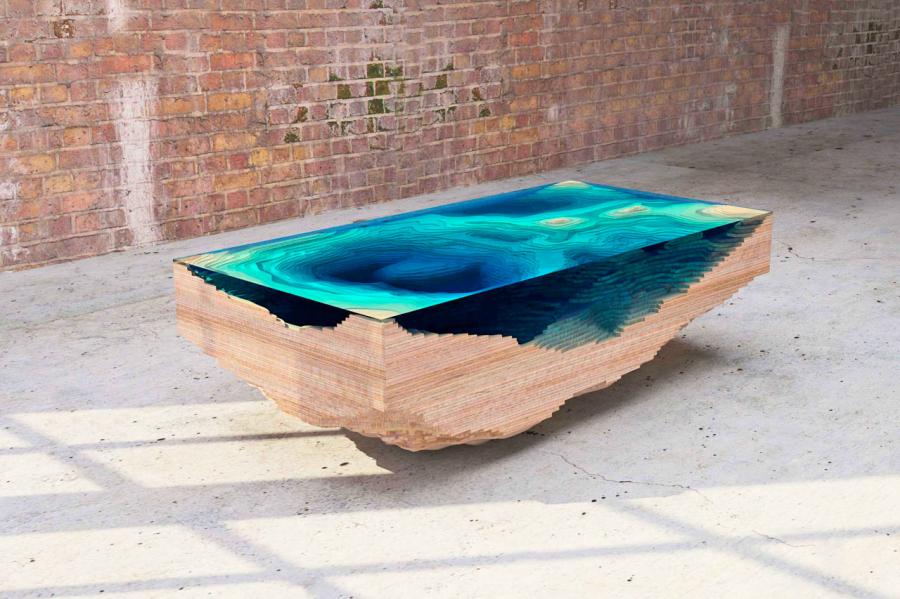 Credit: DuffyLondon
Duffy is based in London, UK, and the company says delivery of the abyss topographical tables will take 8 to 12 weeks for most buyers. With all sales and delivery questions, the company recommends reaching out via their phone line.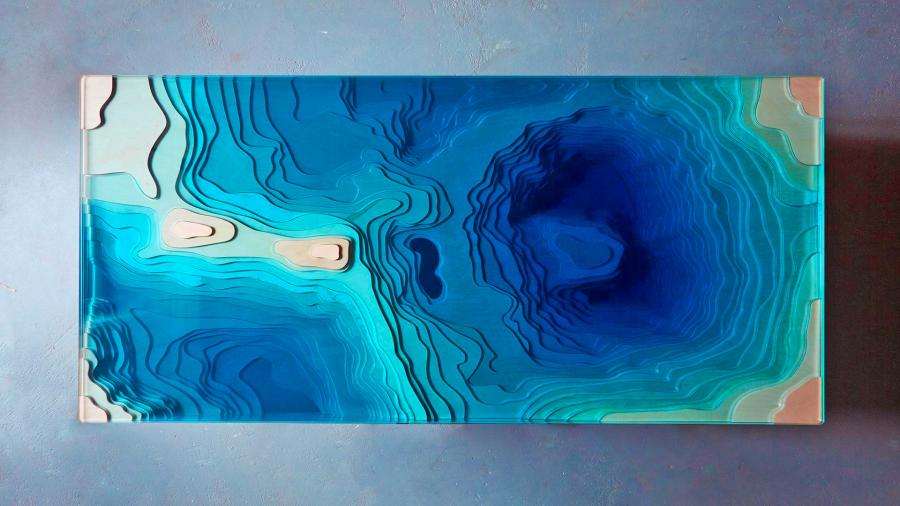 Credit: DuffyLondon
We're not sure we've cast our gaze upon on any table quite this beautiful and functional at OddityMall, but we've certainly had a few features in the past that might be a better fit for your budget, space or tastes. These include the ocean shores resin coffee table, the river blue epoxy table, these concrete and rebar coffee tables or — for the darn tootin' — these guitar coffee tables.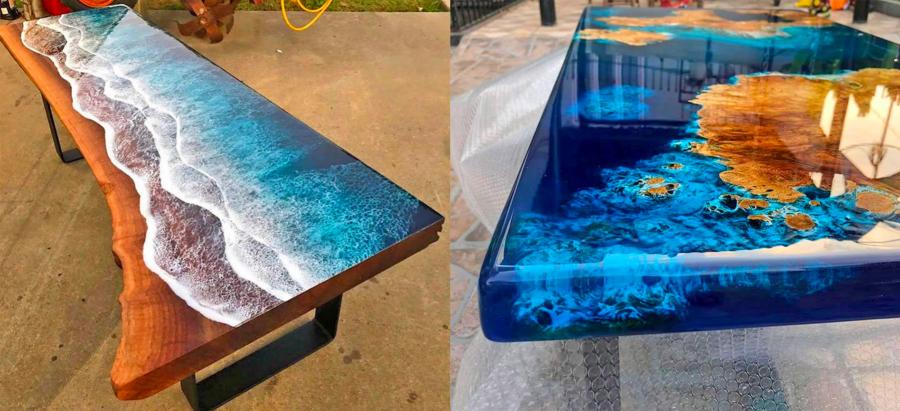 Whether you're an entrepreneur, an investor, or just someone with too much money on their hands, this limited edition handmade coffee table is an excellent choice for any high-class, prestigious room.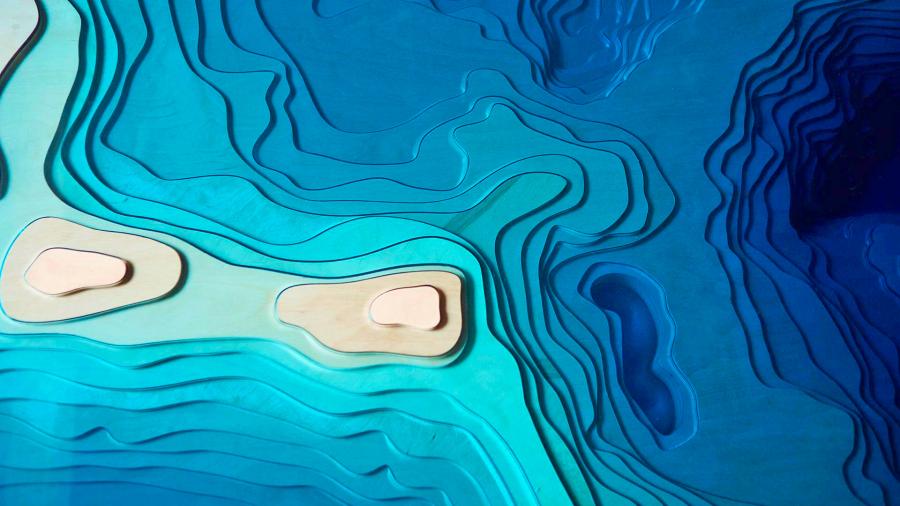 Credit: DuffyLondon
If you can afford this ocean floor coffee table for your space, you get to choose if it's a "feet-up," "cup of coffee" or "don't touch it" kind of coffee table — in any case, you won't be able to keep your eyes off of it.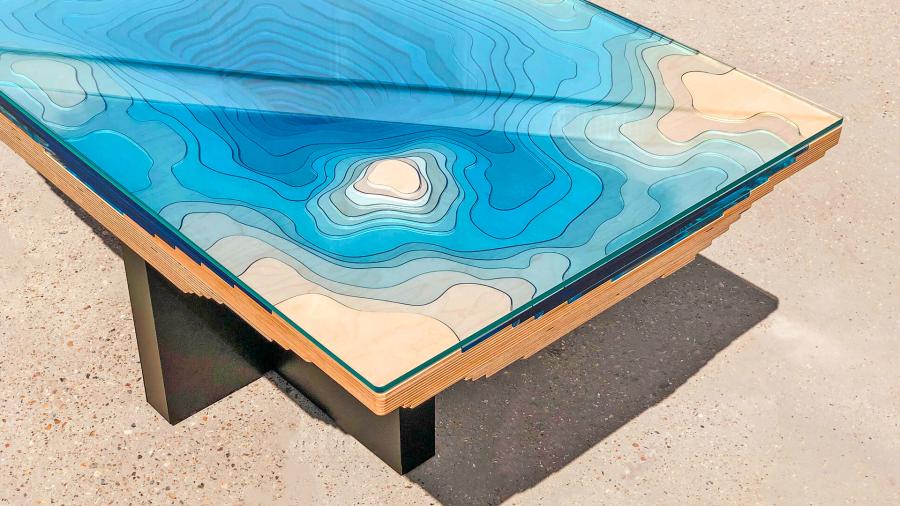 Credit: DuffyLondon
You can snag an edition of the Abyss Table designer coffee table from Duffy London for just over $25,282 (£22,800).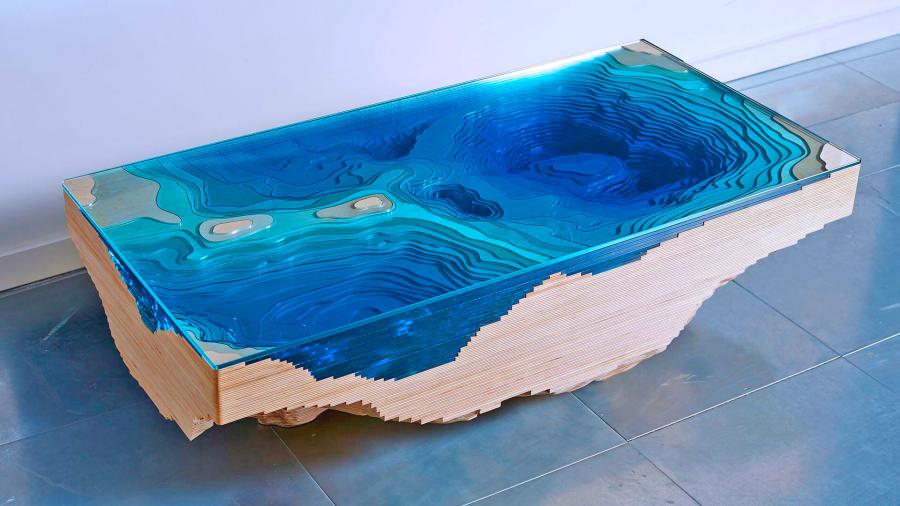 Credit: DuffyLondon
Check out the Duffy London topographical design abyss table in action via the video below!
Subscribe To Our YouTube Channel