These Concrete Coffee Tables Give Your Living Room a Stunning Industrial Design
By Ryan on 12/20/2021 11:59 AM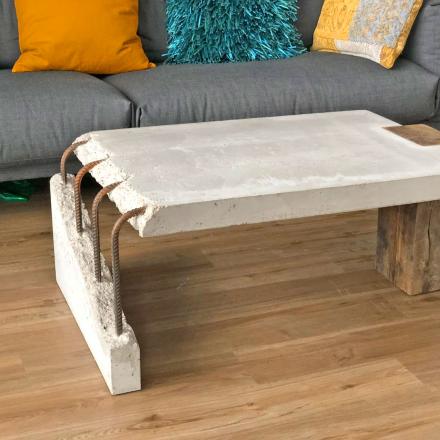 Coffee tables are crucial to completing the look of a living room. Where else will you put your feet when you're watching TV? What else is gonna go in front of your couch? Coffee tables are important, and that's why so many furniture designers all over the world have taken a swing at elevating this celebrated design. Indeed, there are coffee tables for literally every type of person. Love the ocean? Check out this coffee table that looks like a realistic ocean wave. Wanna unleash your inner Dracula? Then this coffin shaped table is tough to beat.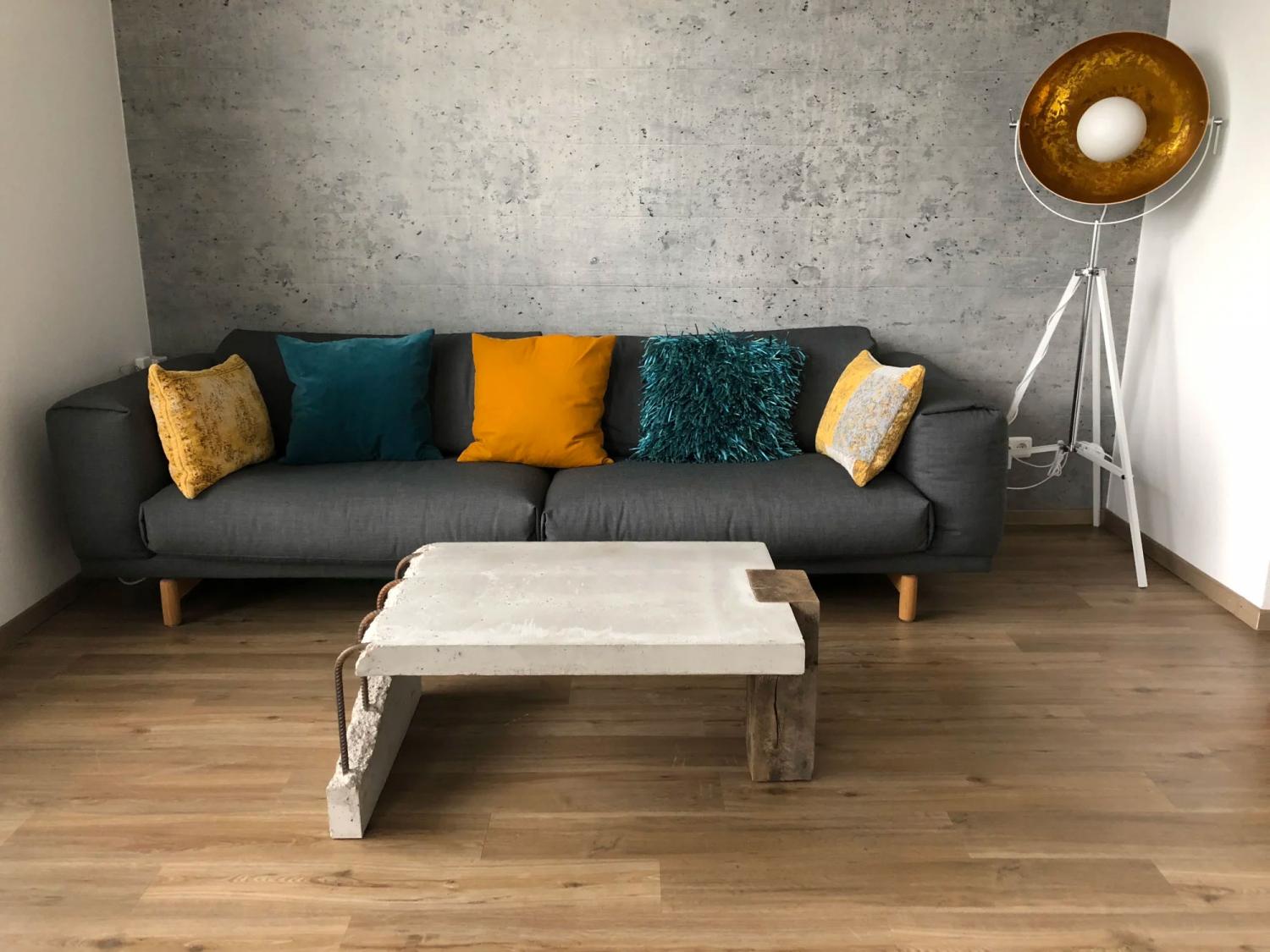 But maybe you want a piece of furniture that's a little more apocalyptic. Something that's going to survive a nuclear blast. If that sounds like you, maybe it's time to pick up one of these super industrial concrete coffee tables!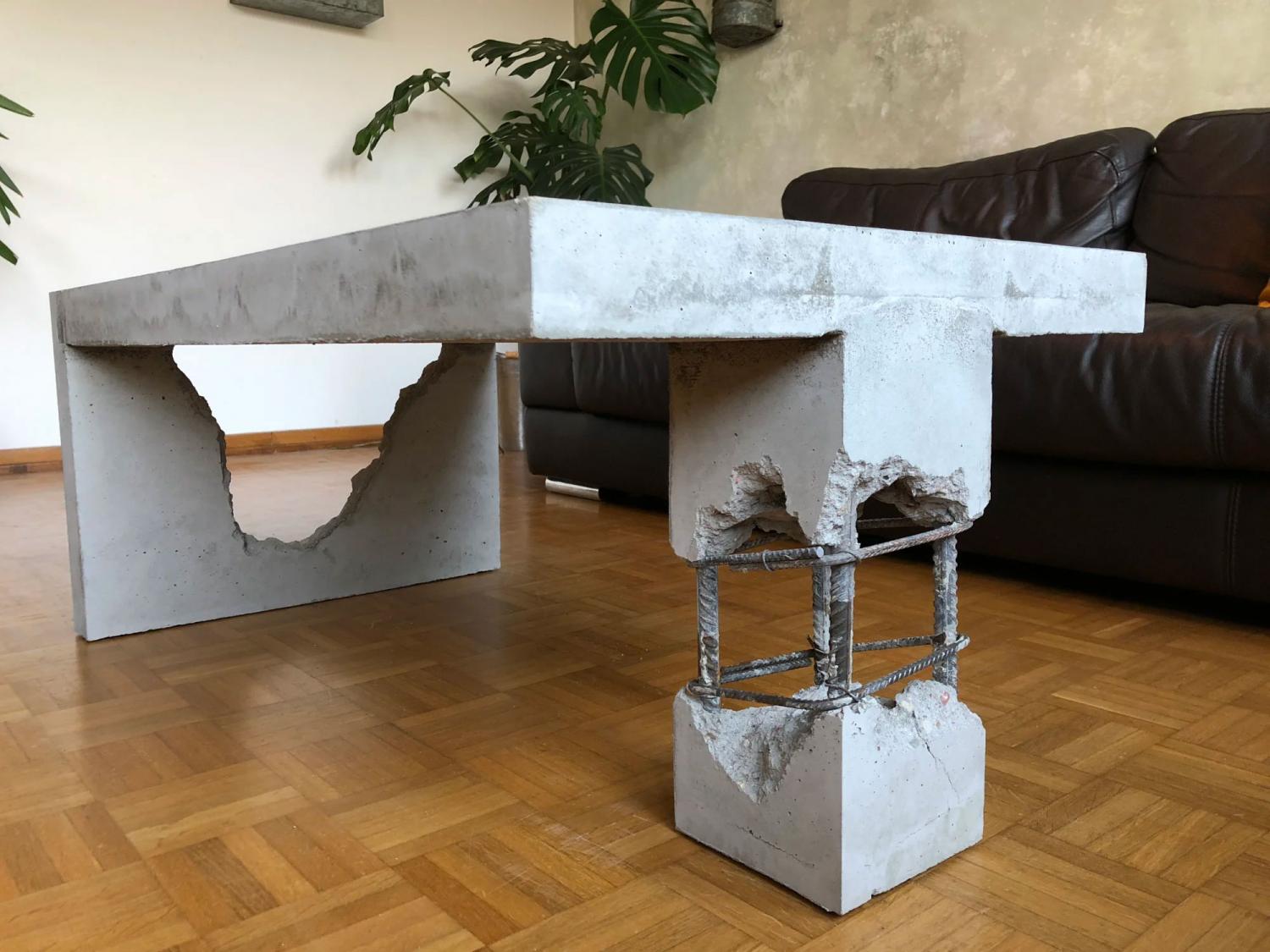 Road warriors, aging former Soviets, and weirdo survivalists all over are choosing these ridiculously heavy coffee tables because they're durable and unique. Some of them even feature exposed rebar pipes so you can pretend your studio apartment is the set of a World War II film!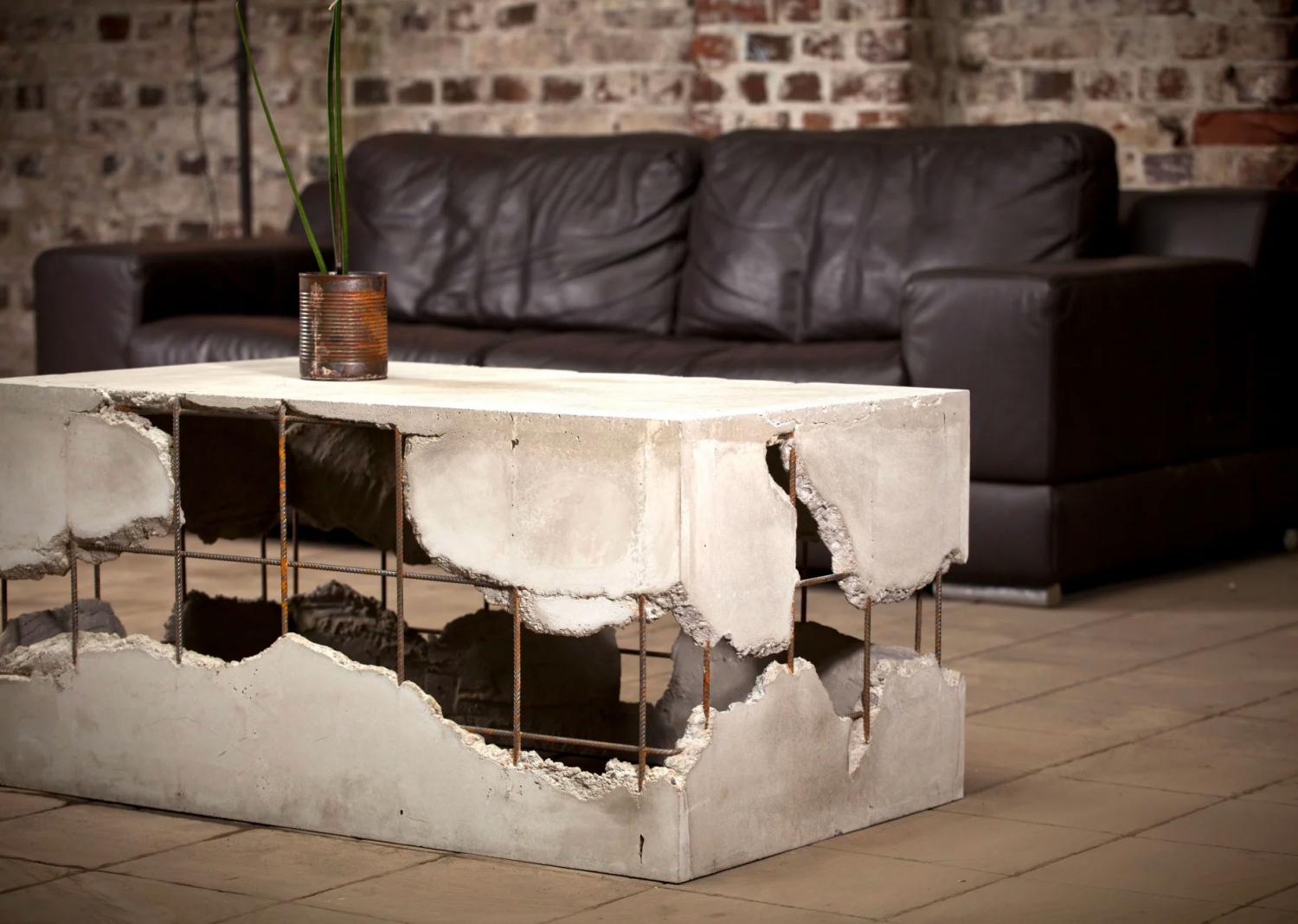 Seriously though, these tables are pretty rad. Each one is individually constructed by the designer so you know that you're getting a one of a kind piece. You can even commission your own design to get the exact look you want!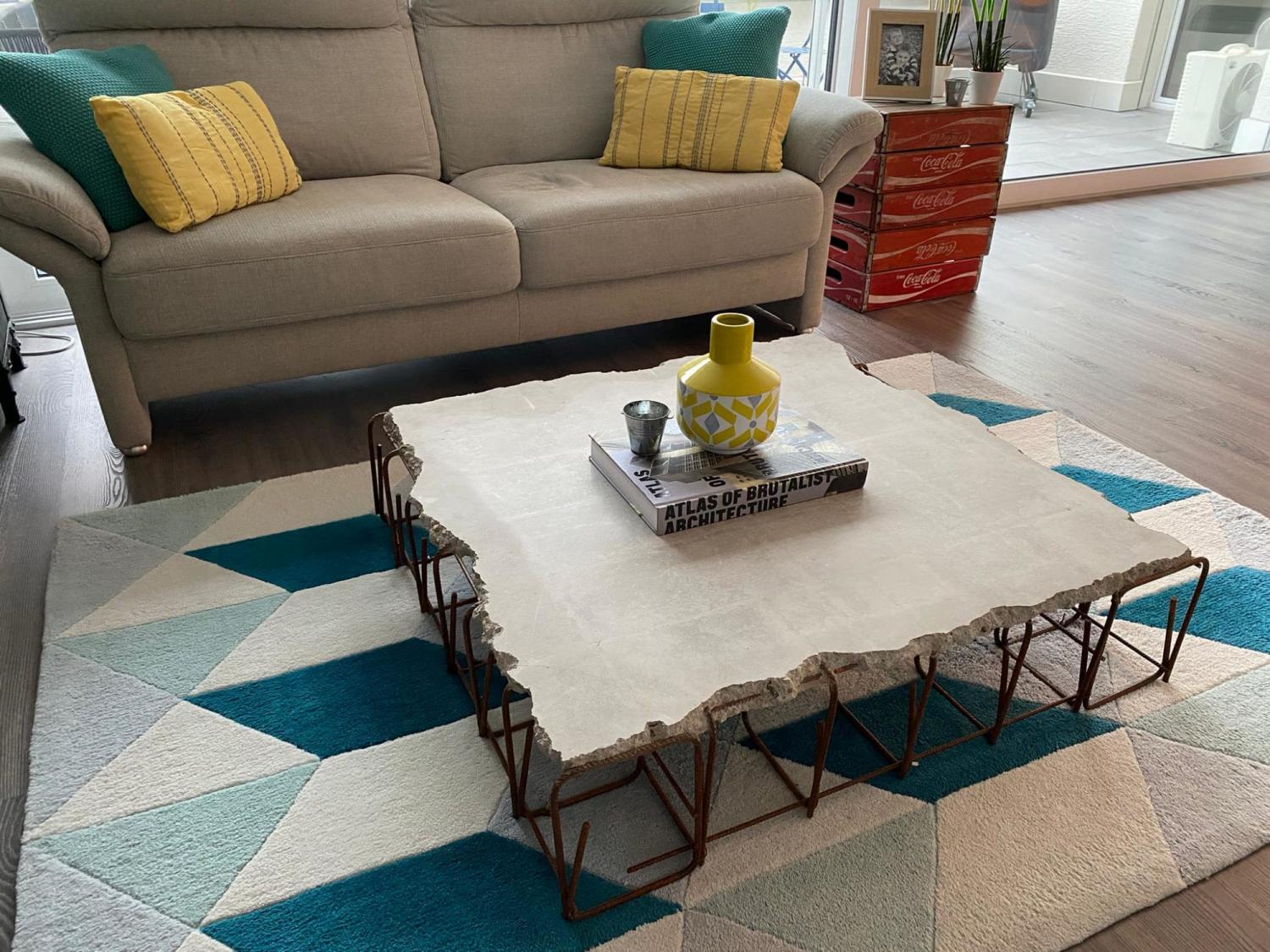 Some of these industrial concrete coffee tables use recycled materials from construction sites, while others may be individually cast by hand.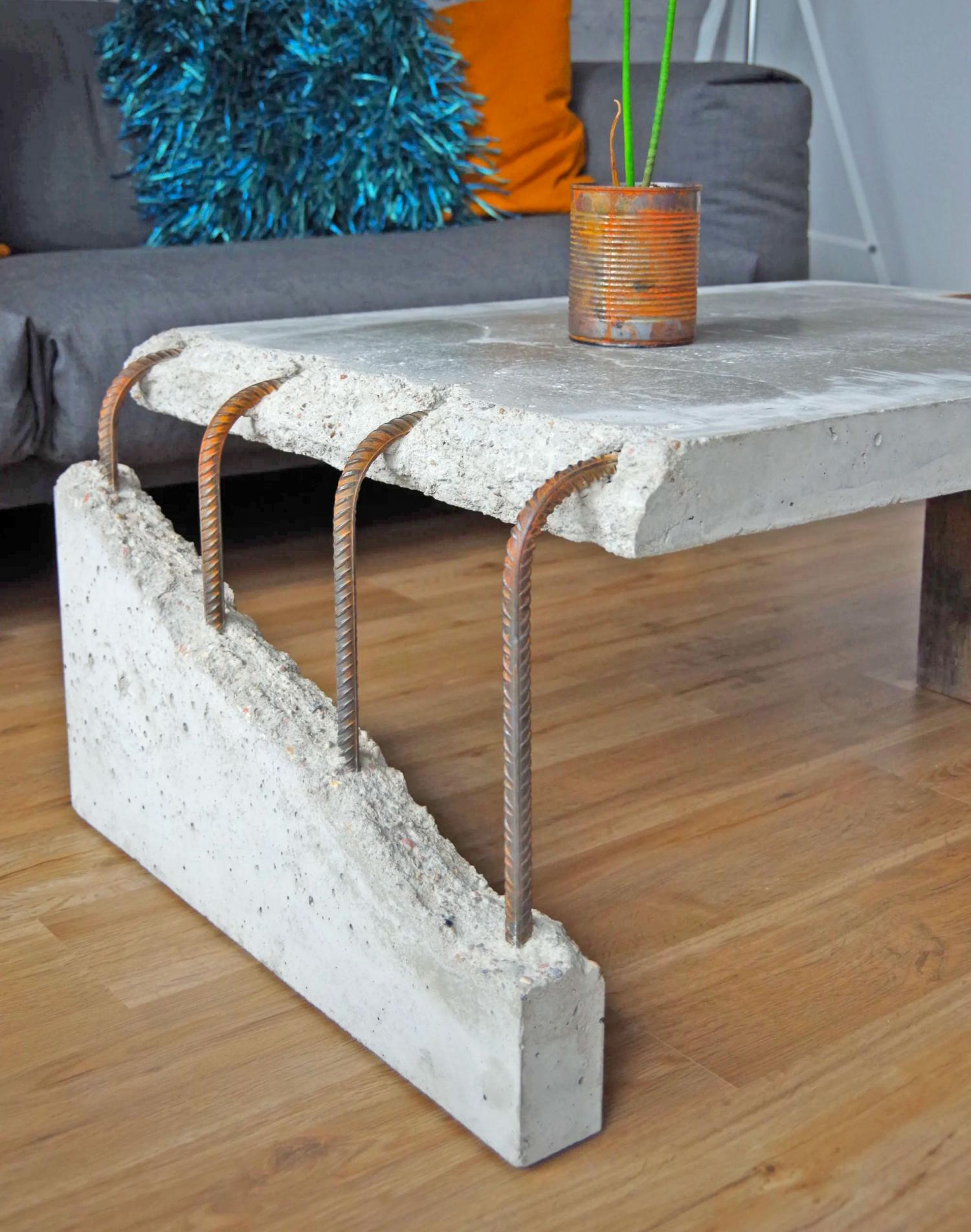 Most of these concrete coffee tables are constructed in Germany or France, so expect to pay big for shipping. On the other hand, these tables will probably outlast human civilization so who needs money anyway?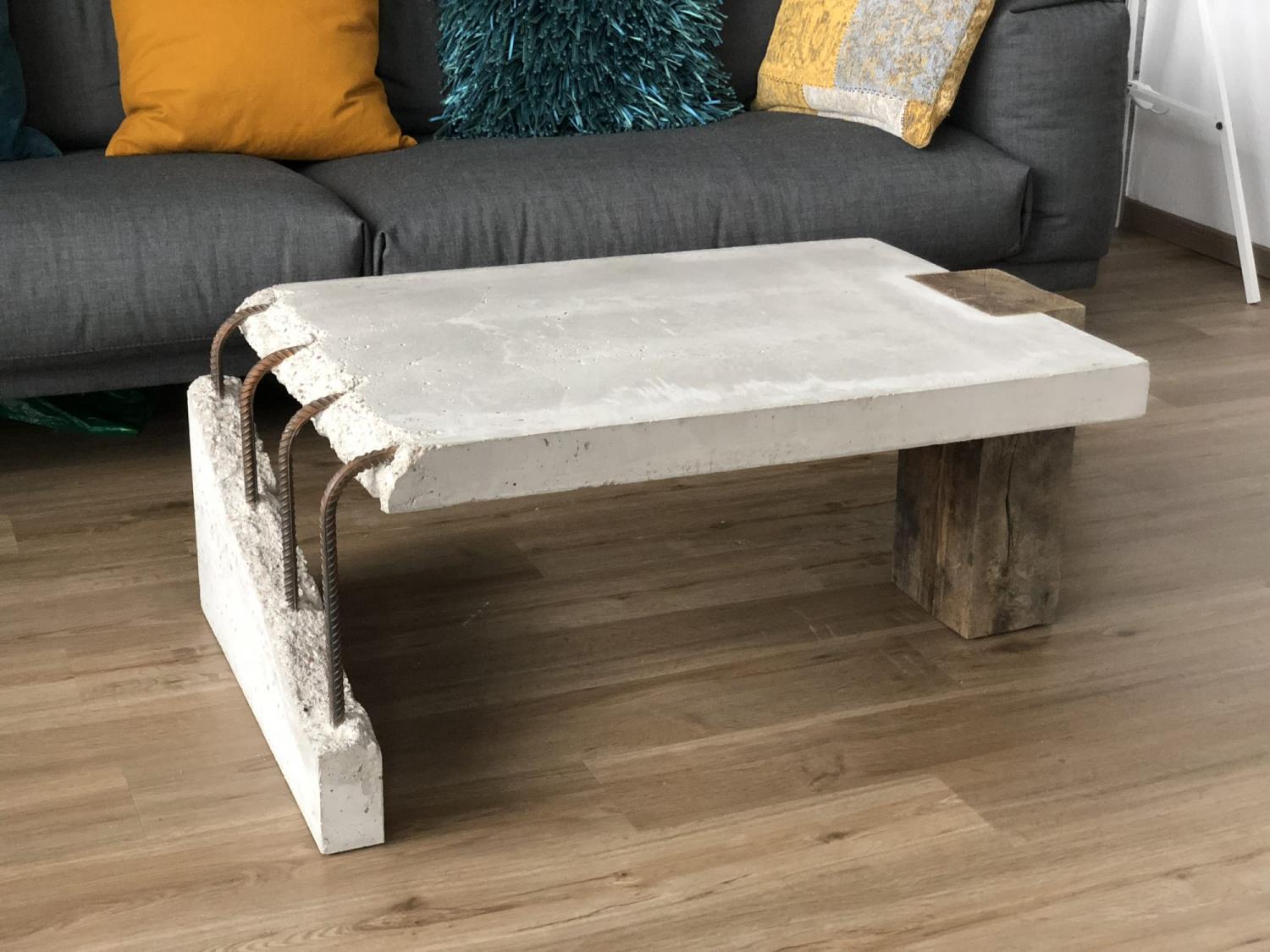 Just please, for the love of god, don't stub your toe on any of these concrete slabs. Maybe you should consider a pair of these LED flashlight slippers to go with your new coffee table.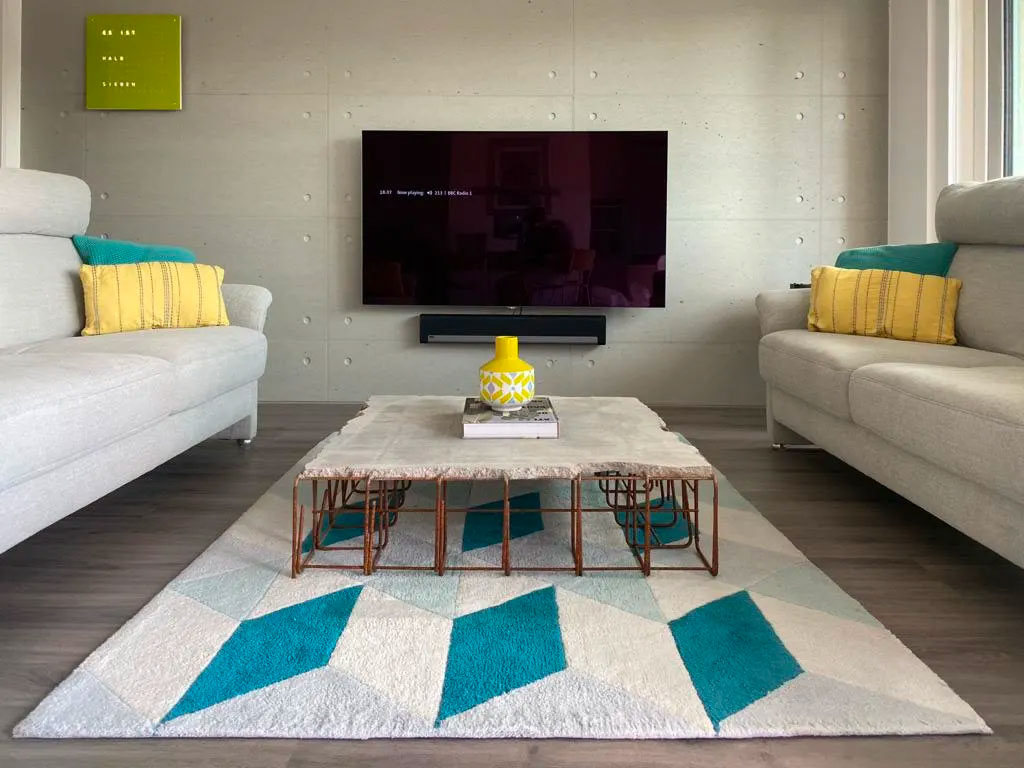 Do you need some more industrial and/or apocalyptic stuff to complete the look of your home? How about a steampunk robot dachshund statue or this mechanical industrial desk? Or you can watch your friends' eyes glaze over when you detail your end of the world readiness with this sick apocalypse snow globe.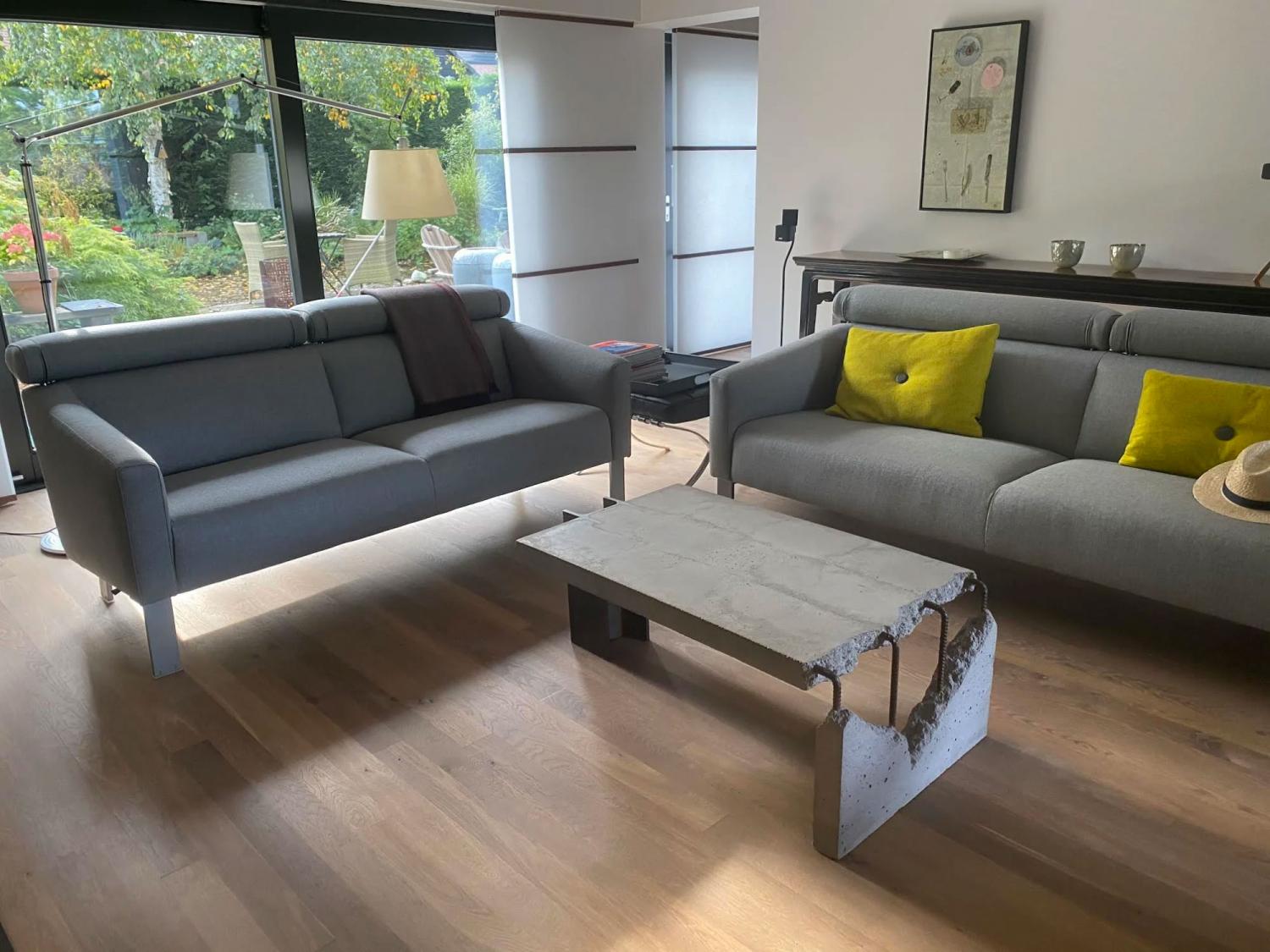 The industrial concrete coffee tables don'e have a price listed on the Wescover website, though you can inquire to get the cost of each one listed.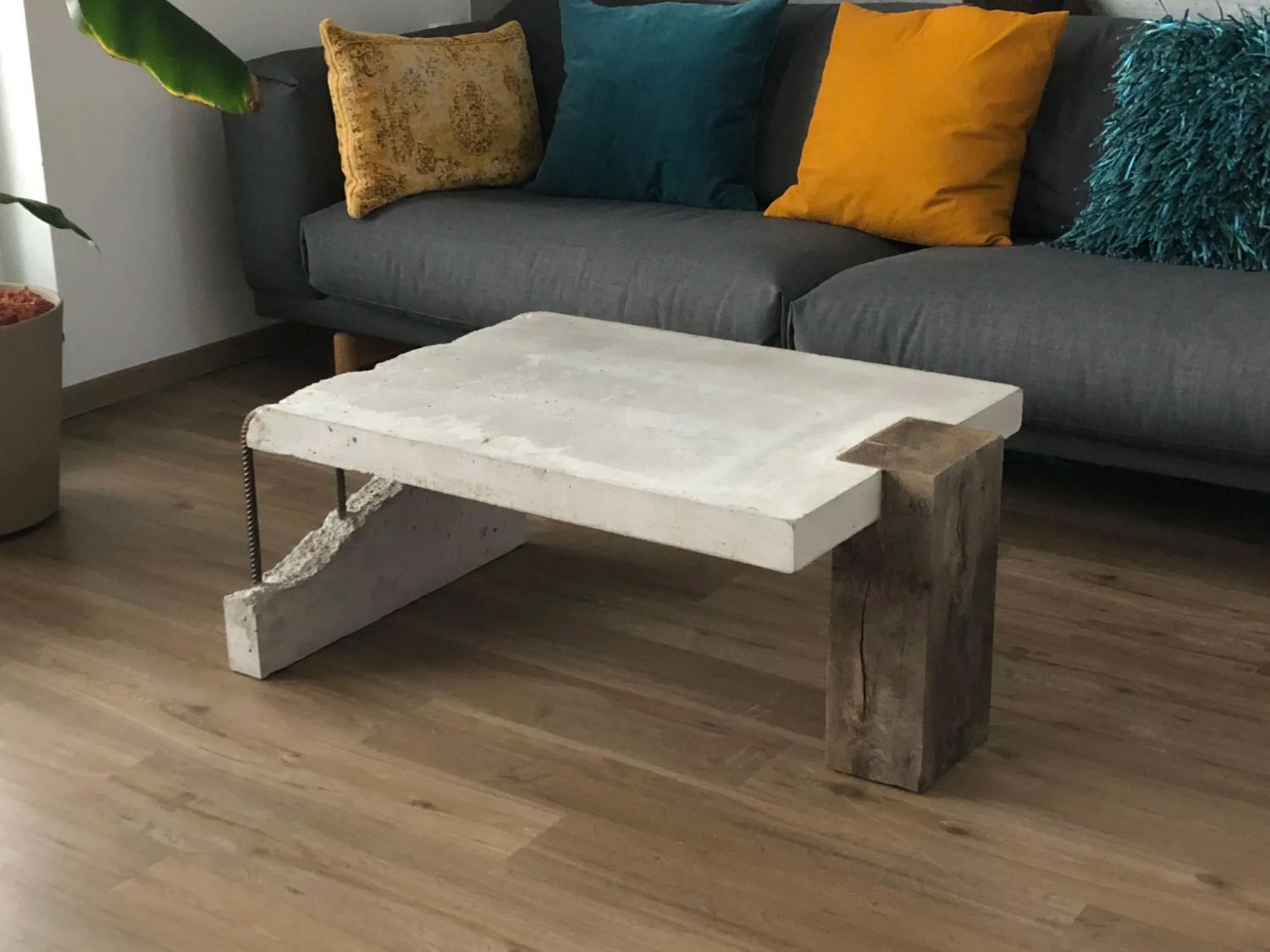 Each concrete table is made to order, and you can expect around 6-8 weeks before it gets shipped out!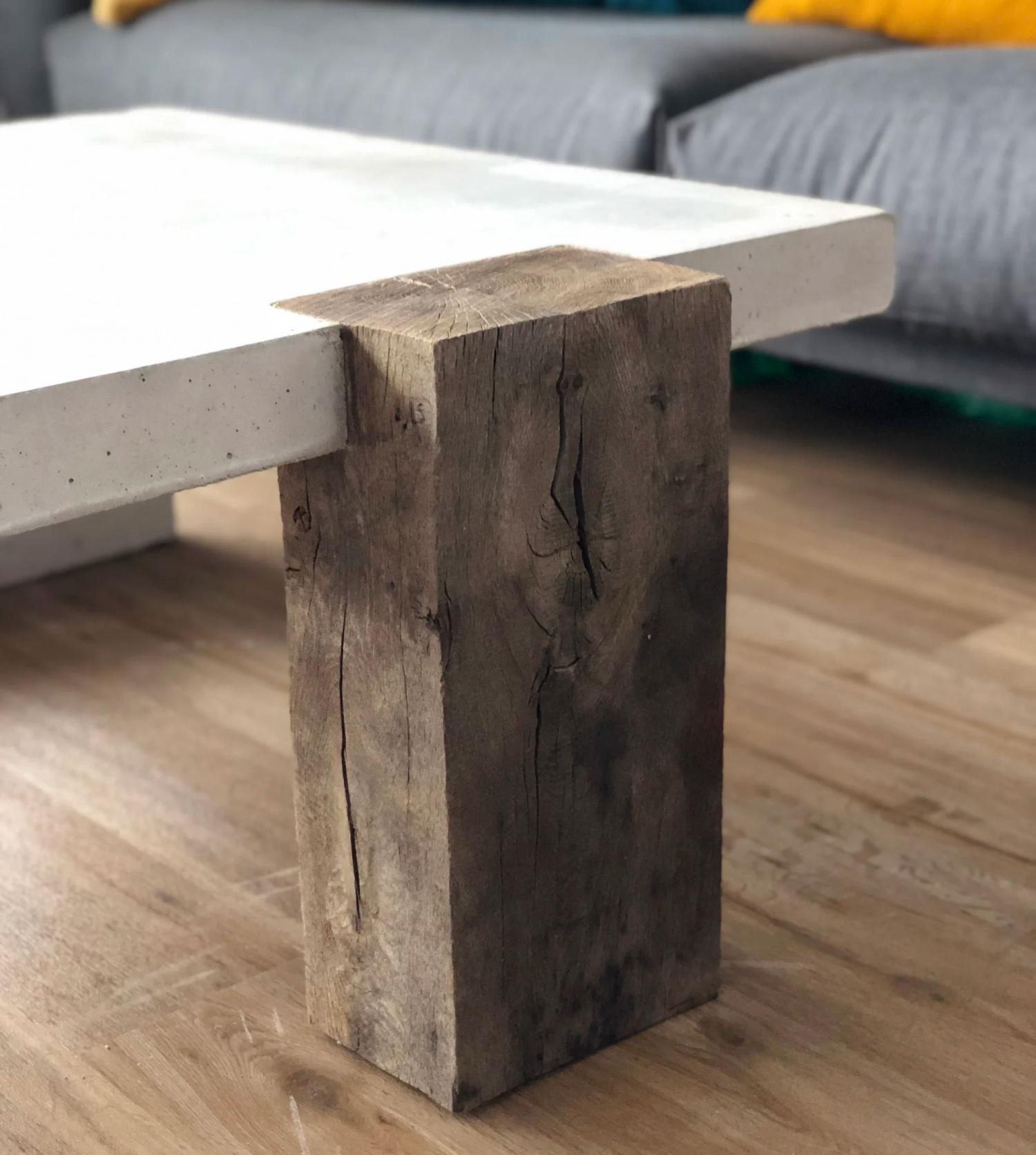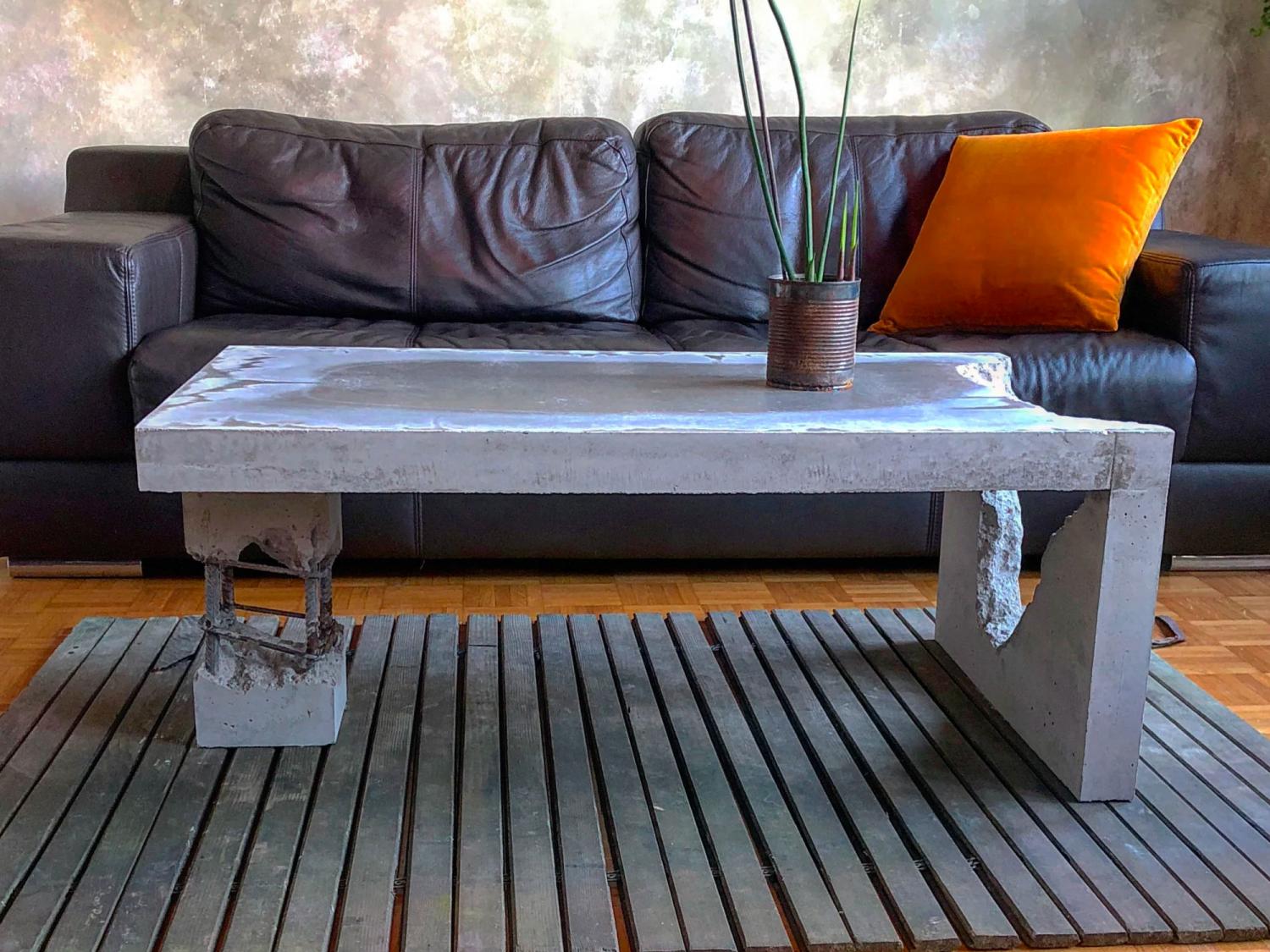 Each of their concrete coffee tables have a different design to them, but one in particular is made with rebar on one side, along with a double-T steel beam on the other side.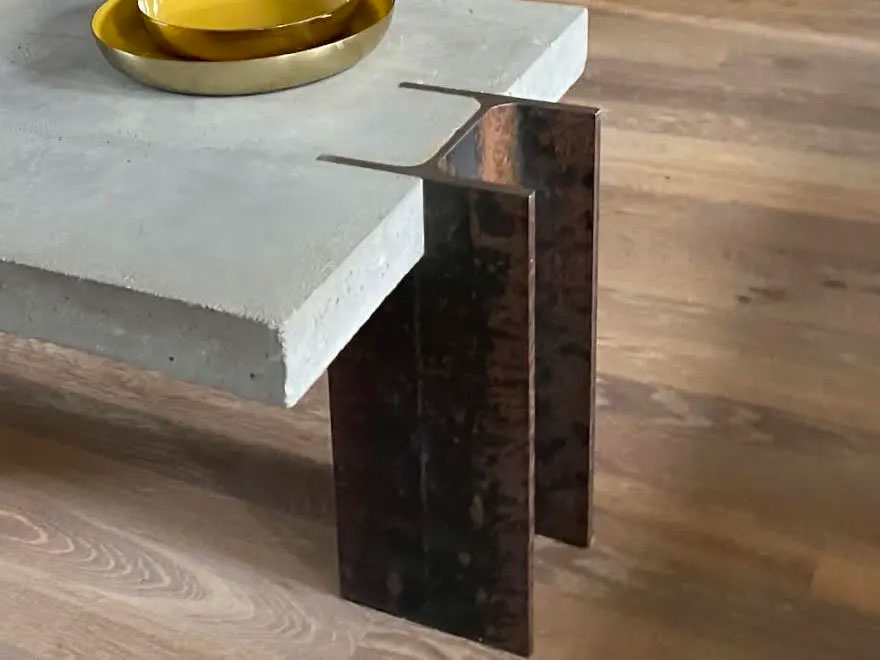 The concrete coffee tables are created by Stephan Schmitz from adorTable!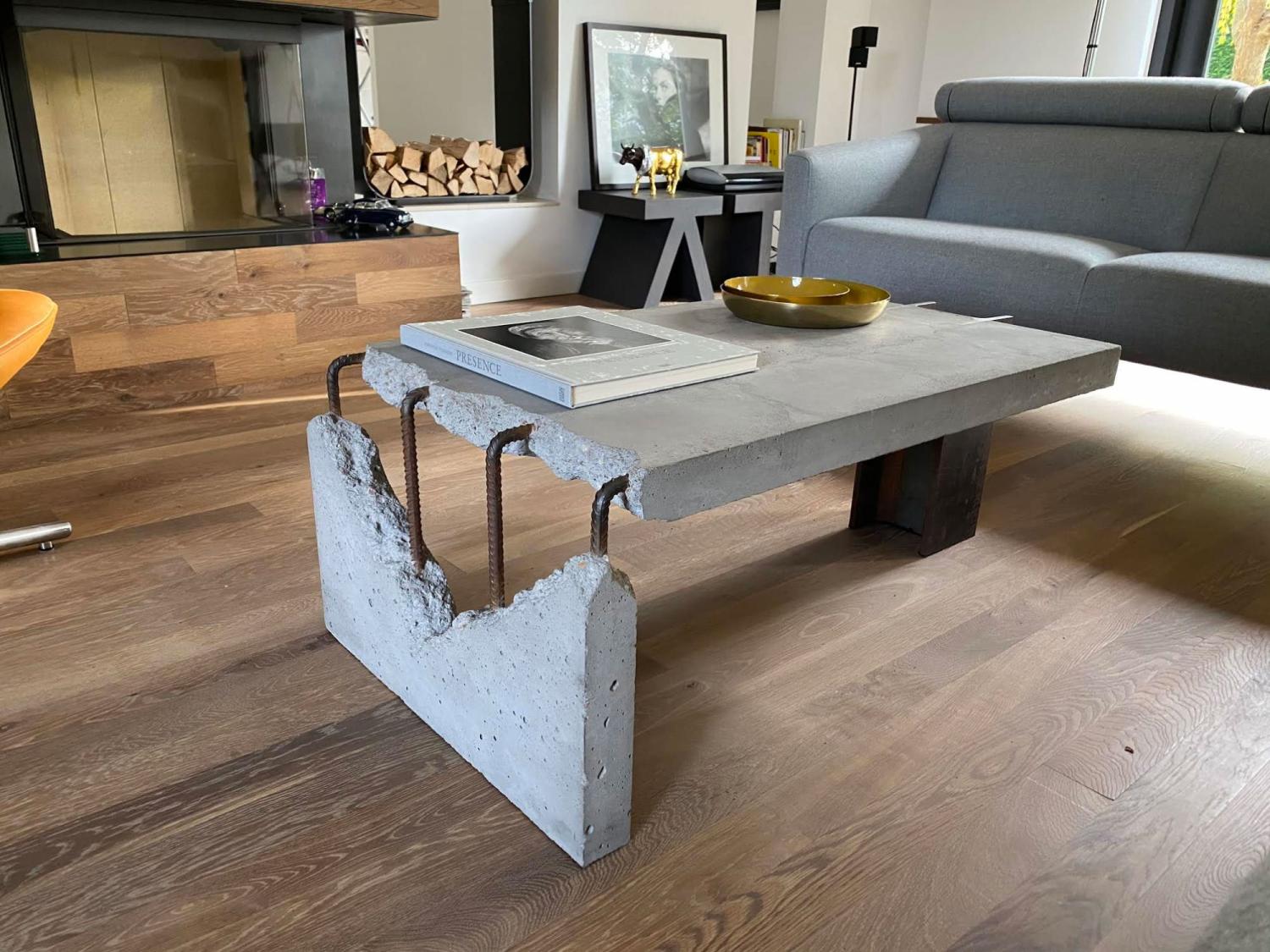 Each AdorTable concrete coffee tables each have a different weight and size, but one table in particular is said to weigh around 240 lbs, and measures 39 inches long x 23 inches wide x 18 inches tall.