This Coffin Coffee Table Opens Up To Store Your Dark and Creepy Decor Items
By Ryan on 07/07/2021 3:04 PM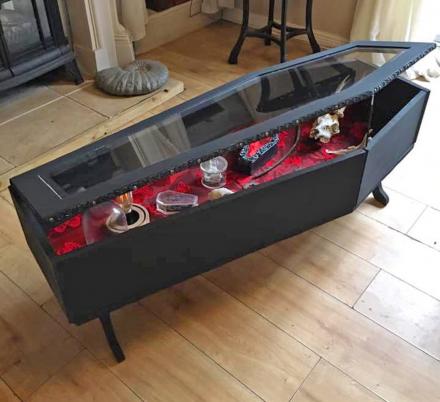 Gothic furniture is cool or scary, depending on where you're coming from. If you're the latter, don't let your superstition stop you from missing out on some great gothic furniture. Modern gothic furniture has evolved to become more welcoming, be it at the house or in a public space like a library or a public park. It's aesthetically pleasing and doesn't have to be scary and pointy like vampires from the Middle Ages. Accompany your gothic décor with some candles and you'll have a pleasant gothic aura around the place. It's one of a kind and will catch the attention of visitors and draw praise as well.
This coffin coffee table is handmade by skilled artisans specialized in wood and gothic furniture. It's made from wood and Perspex where you can store all manner of gothic regalia viewable from the glass door. The hinged lifting top comes in handy when decorating the bottom of the table. If you're creative, there is a huge opportunity here of going all out and making it fancy, colorful, and get that gothic vibe. A coffee table that will give an empty space a facelift and unique aura.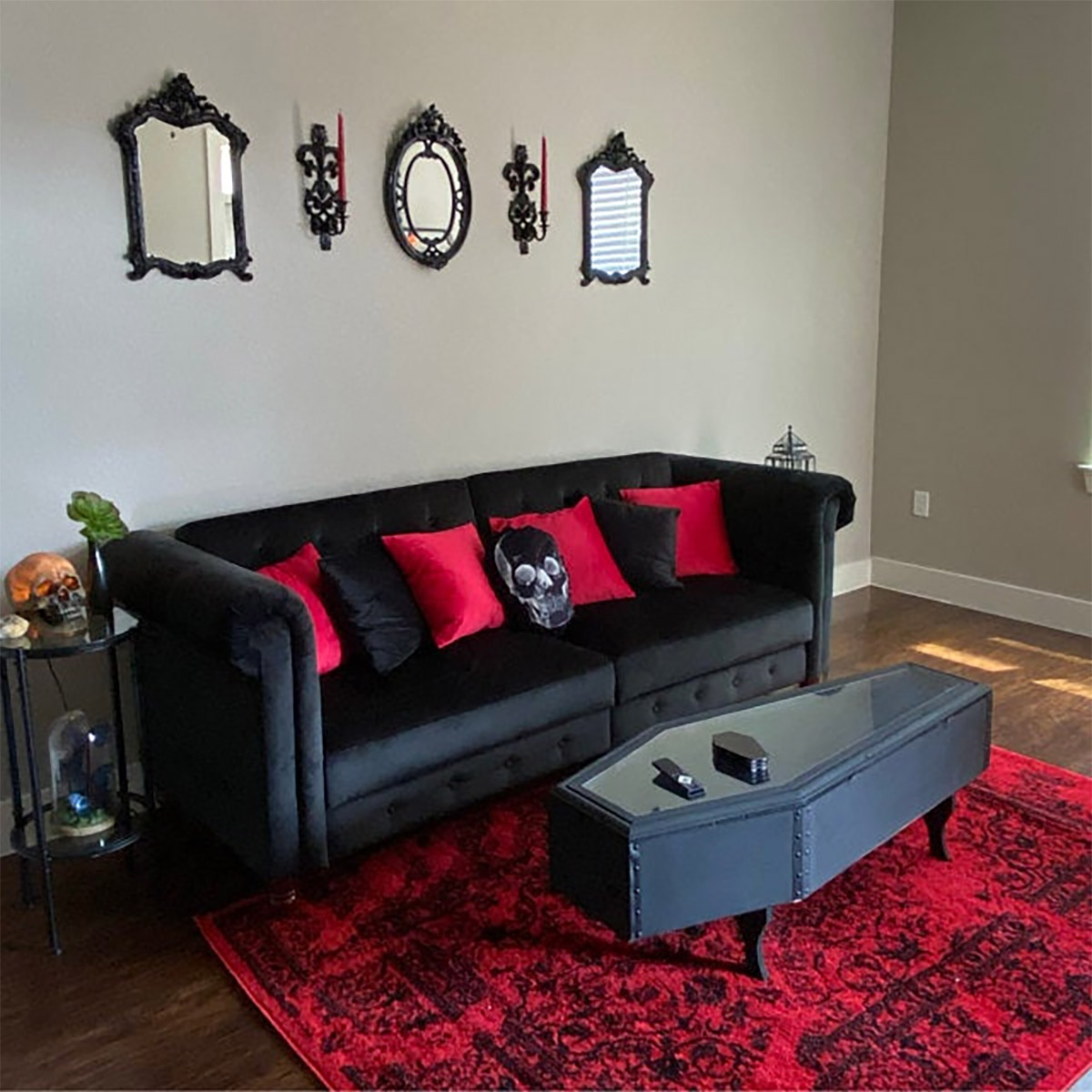 The wood used is a perfect blend of beauty and sustainability, and the finish is of high quality. This coffin-shaped coffee table has a height of 16 In. width of 4 ft. and a depth of 20 in. It's perfect for a crypt, living room, or bedroom, and it will add that Goth home décor touch to any of these places. Add incredible aesthetics, dark color, and a good vibe.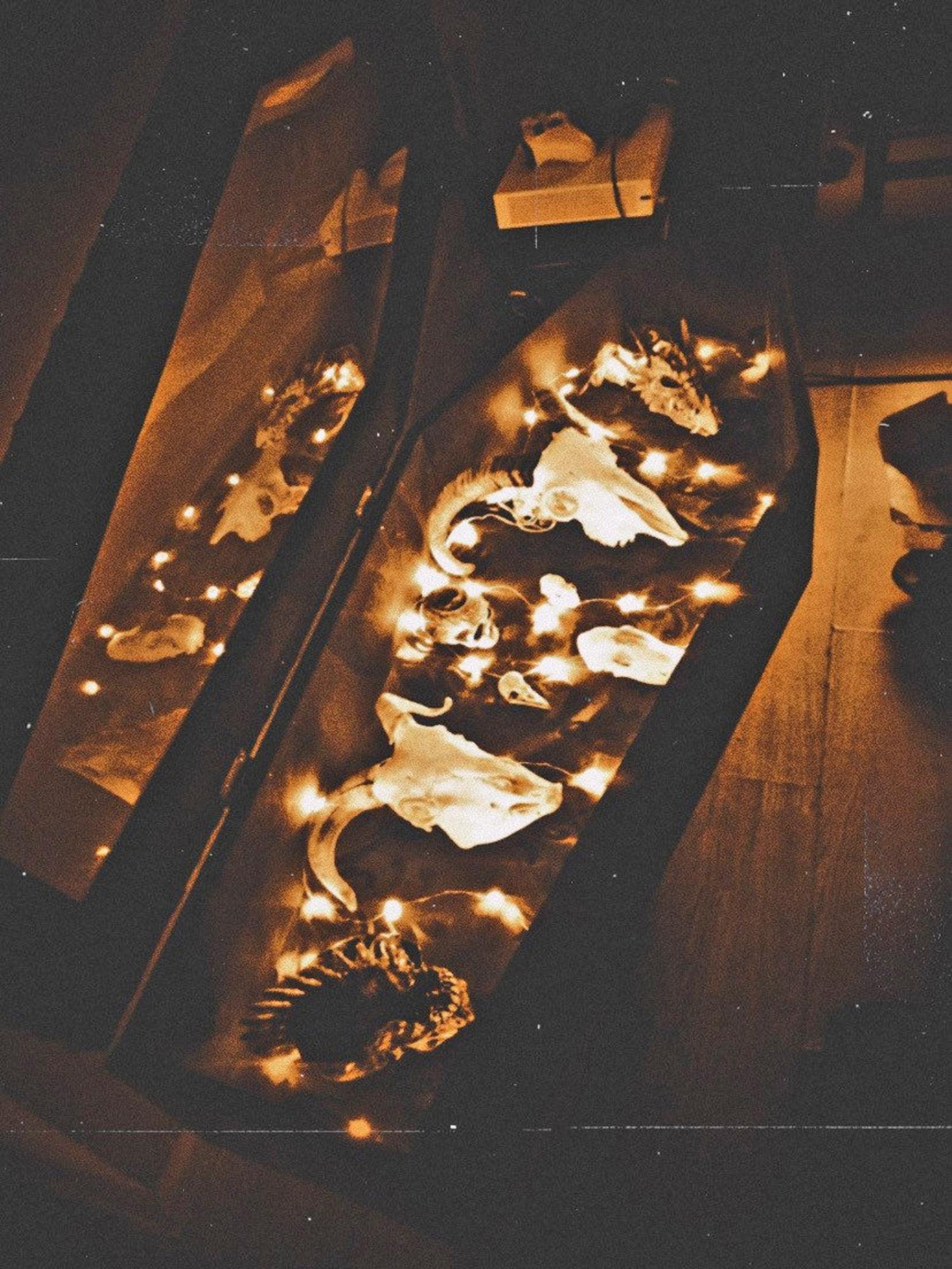 There is no assembly required and this coffin coffee table will be carefully handcrafted for you by skilled artisans. When you make the order, give it a waiting period of approximately 3-4 weeks. It's quality woodwork by excellent and skilled artisans.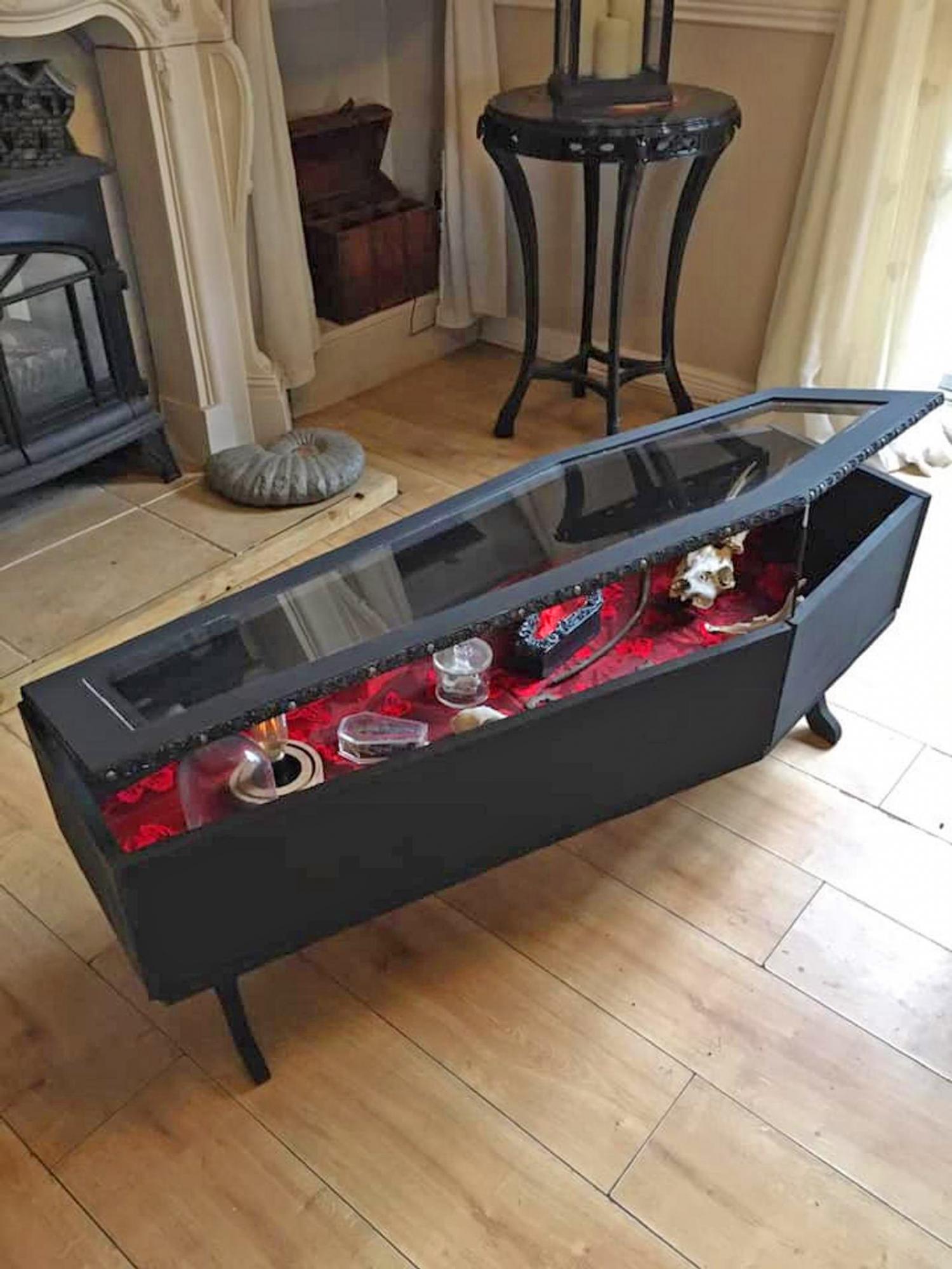 The wood is durable and the table has nice polished edges. If you know a fanatic for dark themes, this would be a perfect gift for them. You can put different candles or gothic regalia at the bottom of the table to enhance the aura of the whole place. Candles add a nice touch and they come in different colors, so the possibilities for decoration are limitless.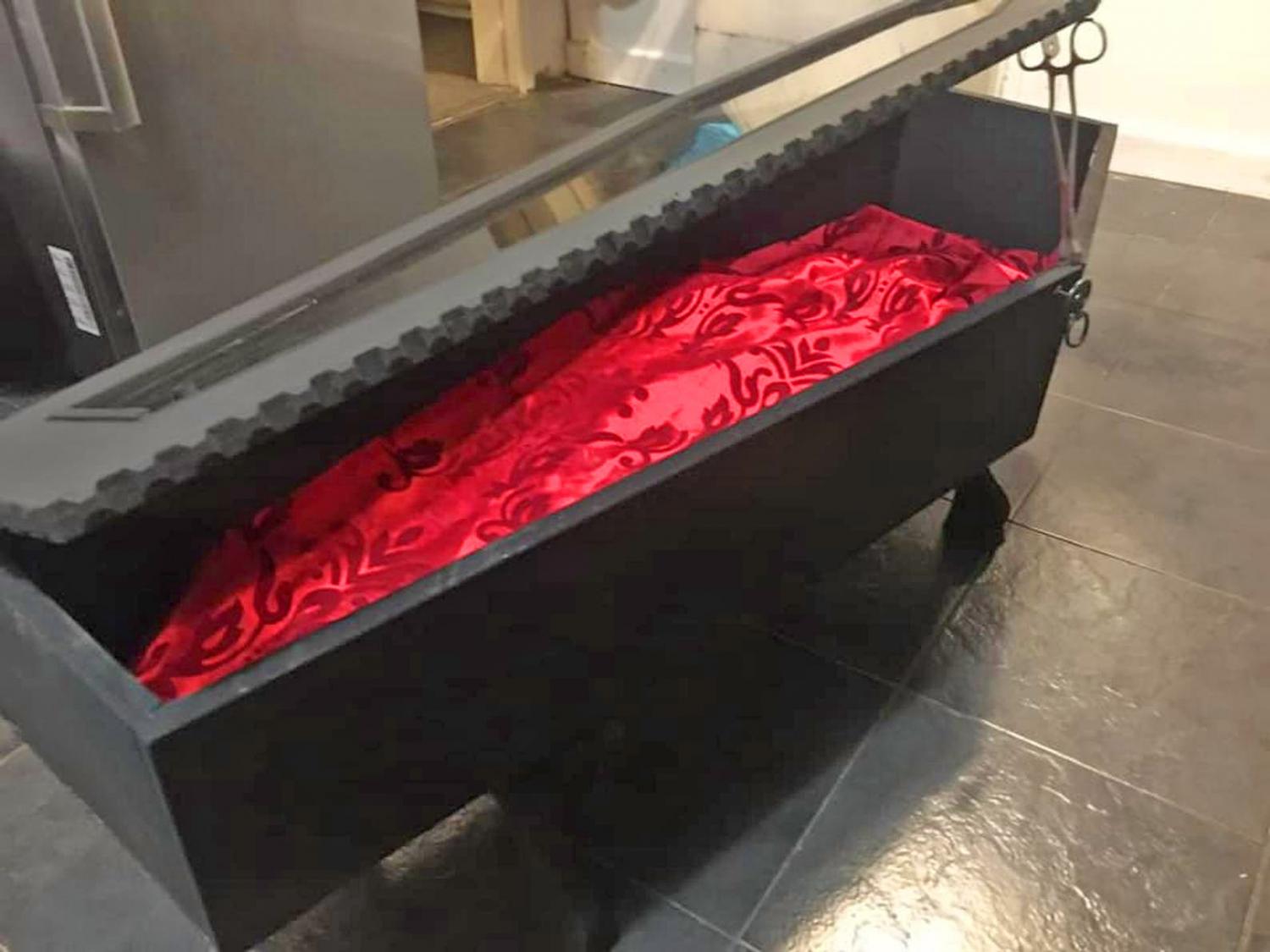 Each piece is unique, handmade, and takes time to fully complete. A coffin coffee table that will complement your living room or bedroom. You'll be having it for a long time, and the colors will never fade.