This Beautiful Lunar Mirror Is Made To Look Like a Crescent Moon
By Ryan on 07/07/2020 8:58 AM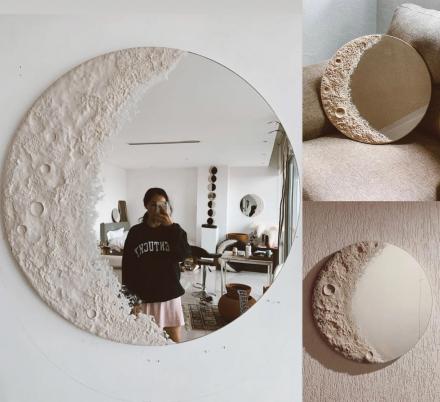 If you haven't noticed, we love rocket-ships, planets, moons, astronauts, aliens, really anything that has to do with space, and this new Lunar Mirror has us all hot and bothered with mirror envy. It's a uniquely designed circular mirror that's made to look like a crescent moon, with the rest of i circle being a mirror. It's the perfect decor addition to any home with space lovers, plus it'll be an instant conversation piece for anyone who sees it!
The moon mirror is called the Luna Mirror and it's by Mercado Collective. The unique space-themed mirror is made by artisans in Mexico, and it'll surely give you all sorts of magical feels every-time you look into it! It's made by taking a circular mirror and creating a crescent moon shape on the side of the mirror.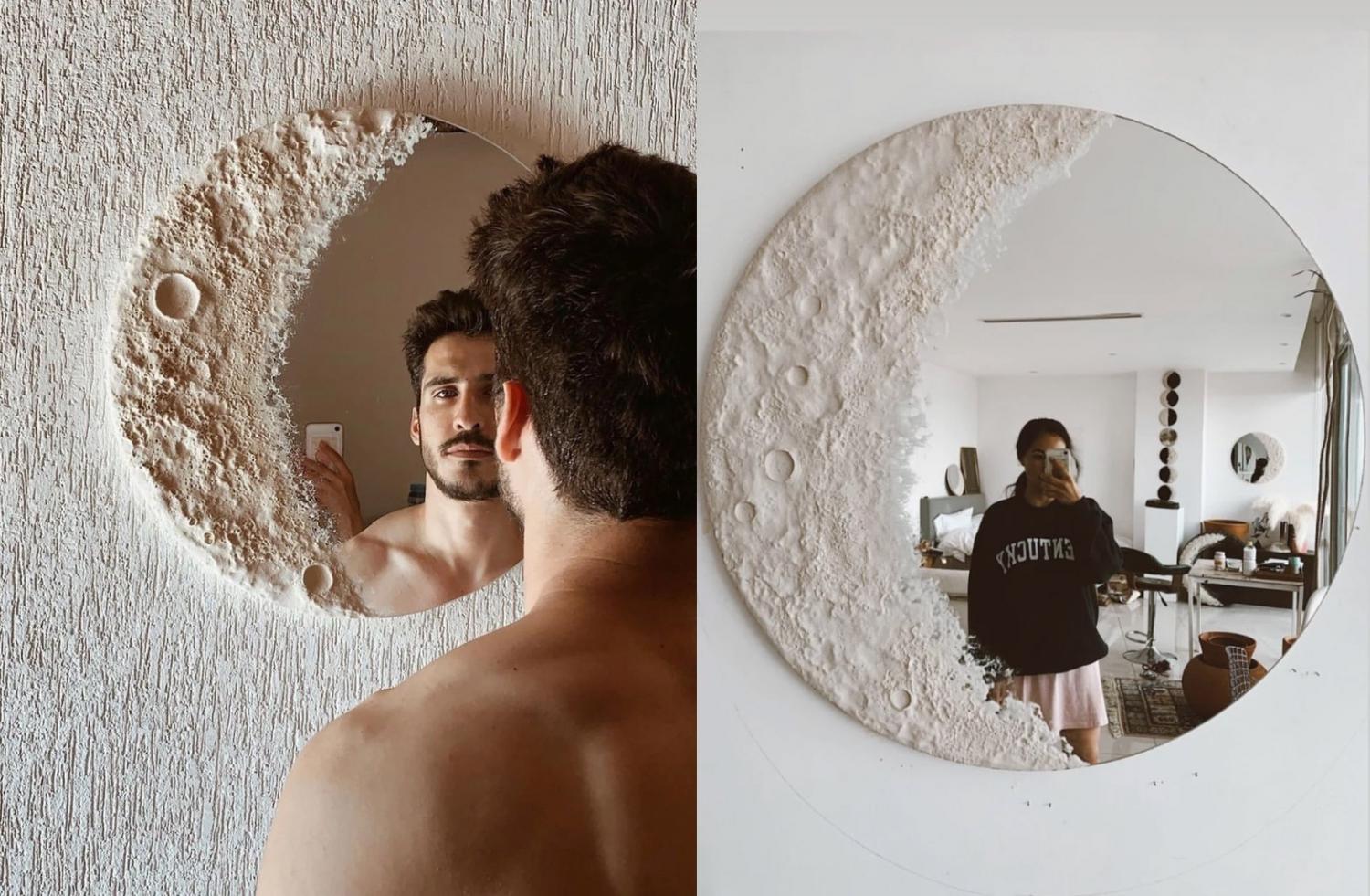 The crescent moon mirror comes in two different sizes, including smaller one that measures 15.7 inches in diameter, along with a larger version that measures 23.6 inches in diameter. The smaller moon mirror will run you 250 bucks, whereas the larger moon mirror will run you 275 bucks.