This Cute Baby Activity Chair Helps Them Learn About Space And The Solar System
By Ryan on 06/08/2020 12:53 PM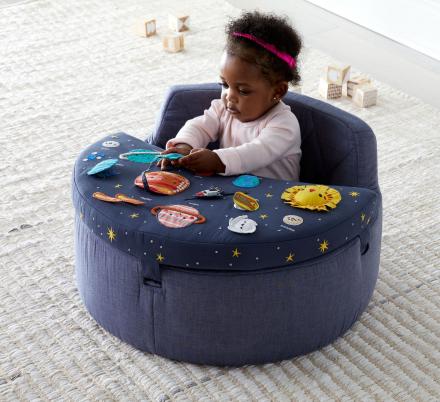 Is there really too young of an age to start teaching your kids about the wonders of space? In my book, no! That's what makes this super cute new baby chair even more amazing. It's a chair that helps babies sit and play while keeping them upright, all while learning about space, planets, stars, and more. It's called the Deep Space Baby Activity Chair, and it's sold by Crate and Barrel for just under 140 bucks. Sure, you could probably find cheaper baby chairs out there, but does it look this cute, and does it help them learn about space and the solar system? Probably not!
The space activity chair for babies is super soft and comfy for them to sit and play with different toys and activities on top of the removable padded tray that sits in front of them. Toys include a squeaker, mirrors, rattles, and more, all in shapes of different space stuff like planets, suns, meteoroids, a rocket ship that slides up and down, an astronaut, a galaxy, and yes even an alien.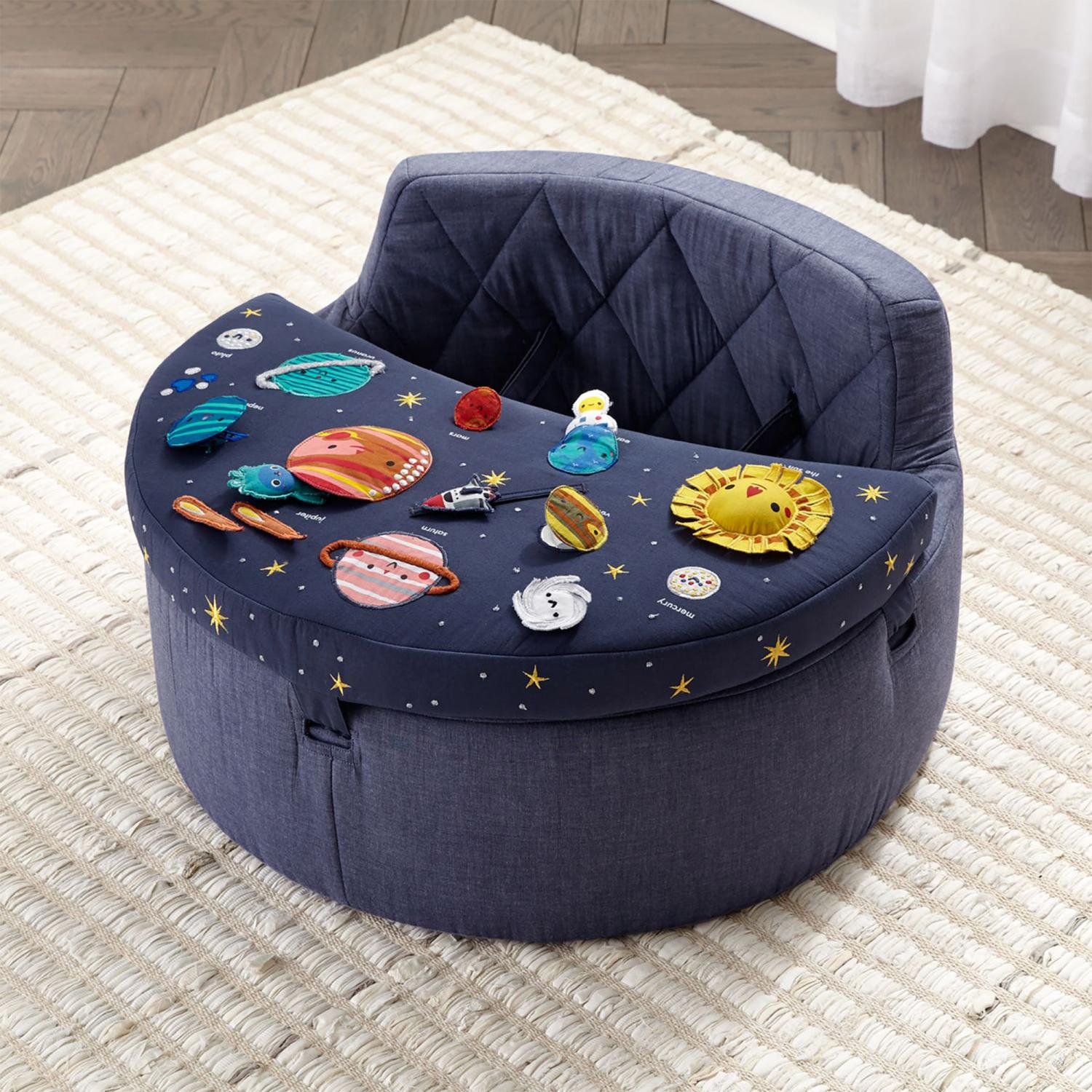 A perfect way to keep kids and babies active and stimulated, the deep space baby activity chair is also great for just keeping your baby sitting up by using the curved sides of the backrest (plus there's a harness to keep them in place), if they're not quite old enough to hold themselves up yet.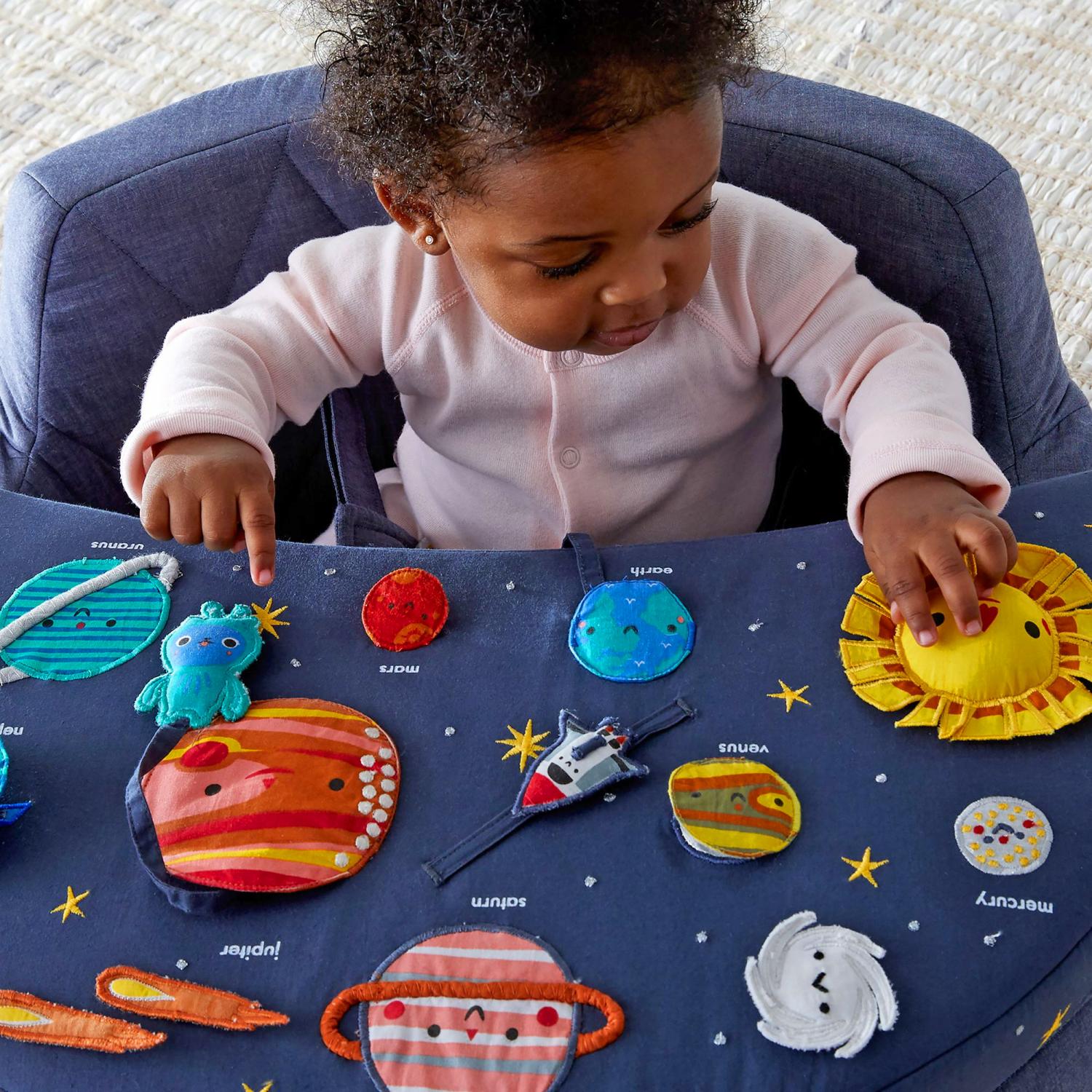 The space learning baby activity chair is actually handmade and embroidered from a Michelle Romo artwork, it's great for use by kids aged 3-9 months, it's made from a 100% cotton seat with polyester fill, an outer layer of 100% cotton percale, along with 100% polyurethane foam, excluding the decorations on top of the tray. The space baby chair should be spot cleaned only, and it measures 13 inches tall x 22 inches in diameter.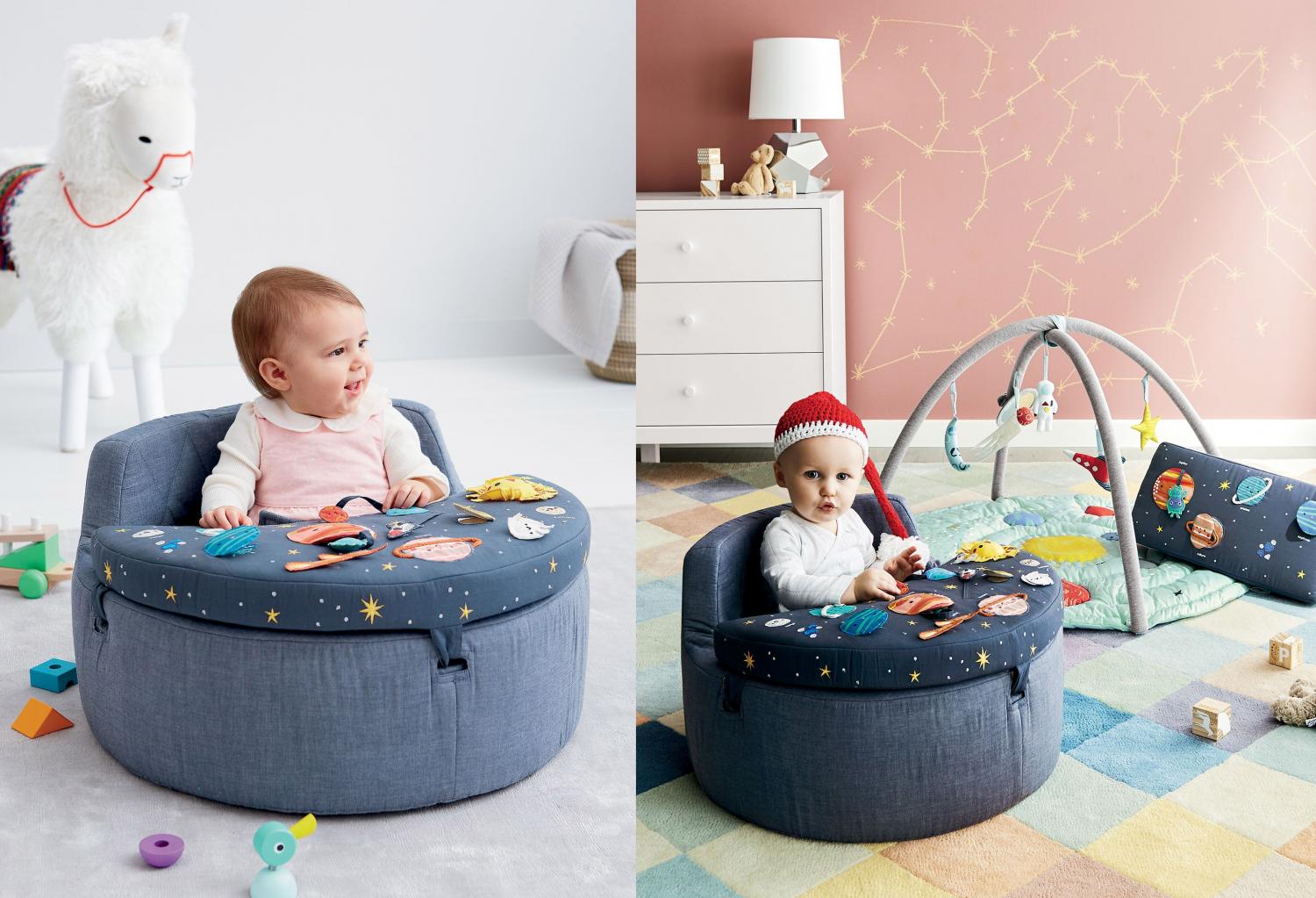 If you're really looking to go all in on space toys, some of their other space-related baby toys might suit you as well, including their Deep Space Tummy Time Toy, their outer-space fitted crib sheets, their solar system crib mobile, and more. You can find them and more space baby toys here.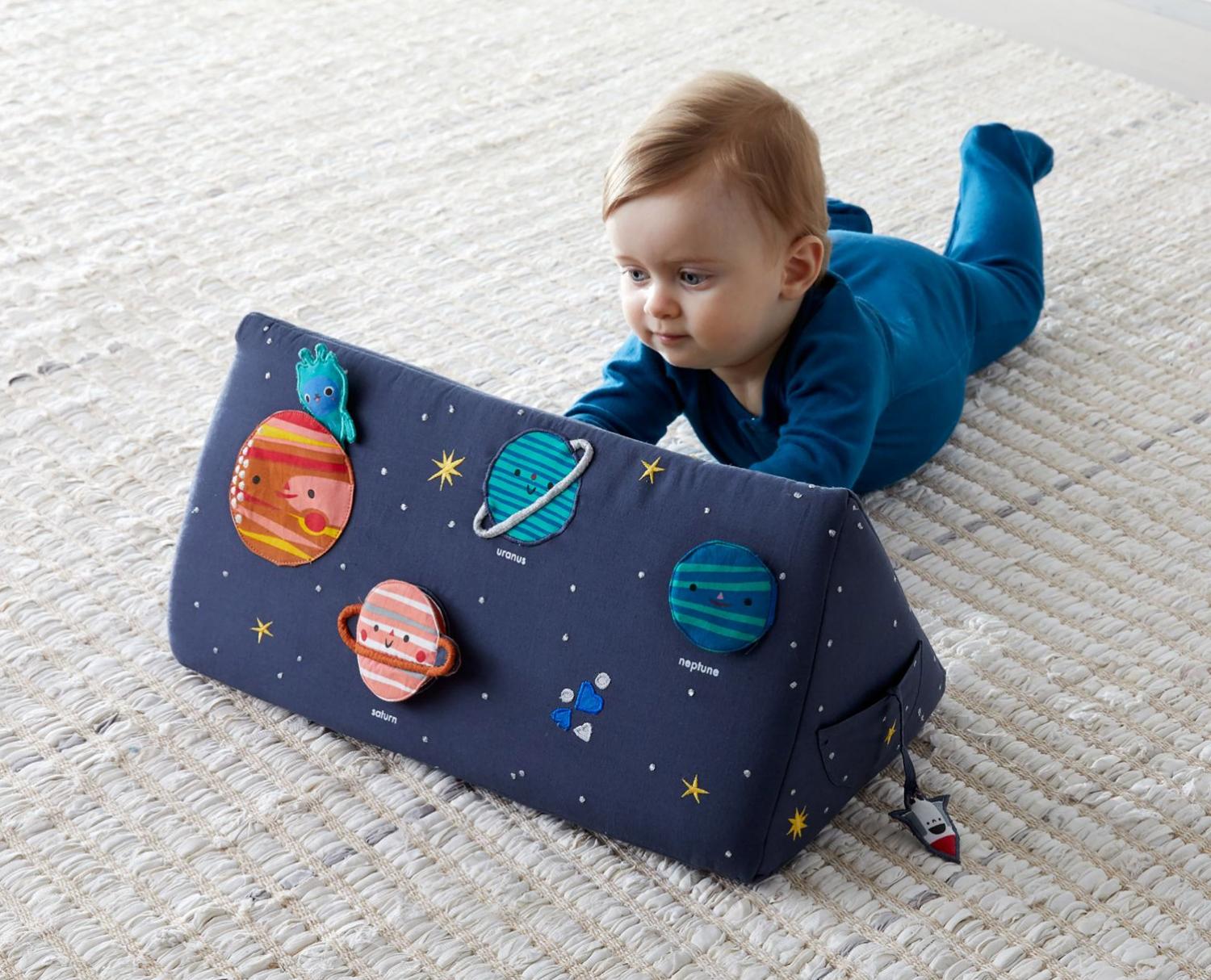 GET THIS ONE HERE GET THIS ONE HERE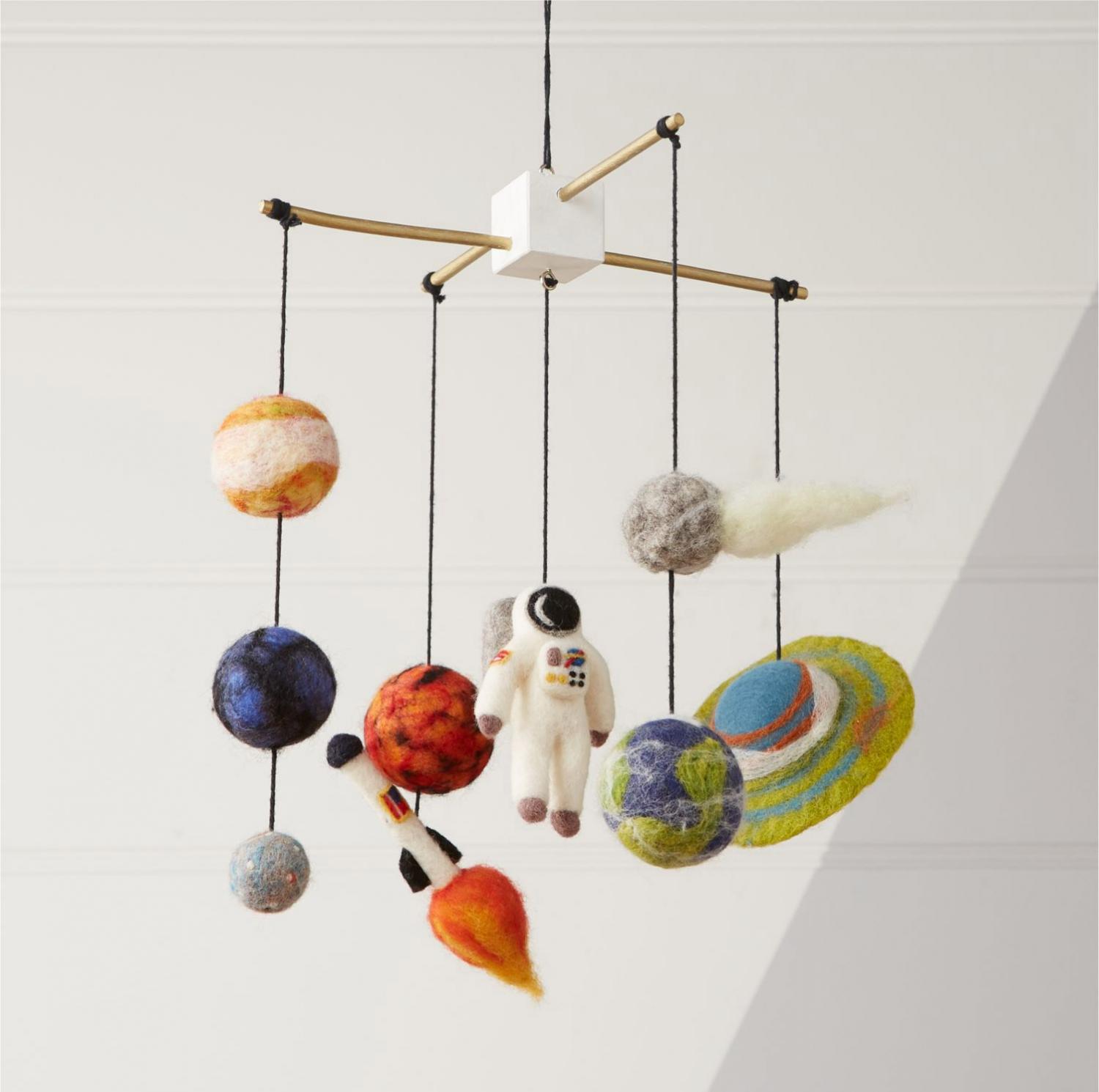 GET THIS ONE HERE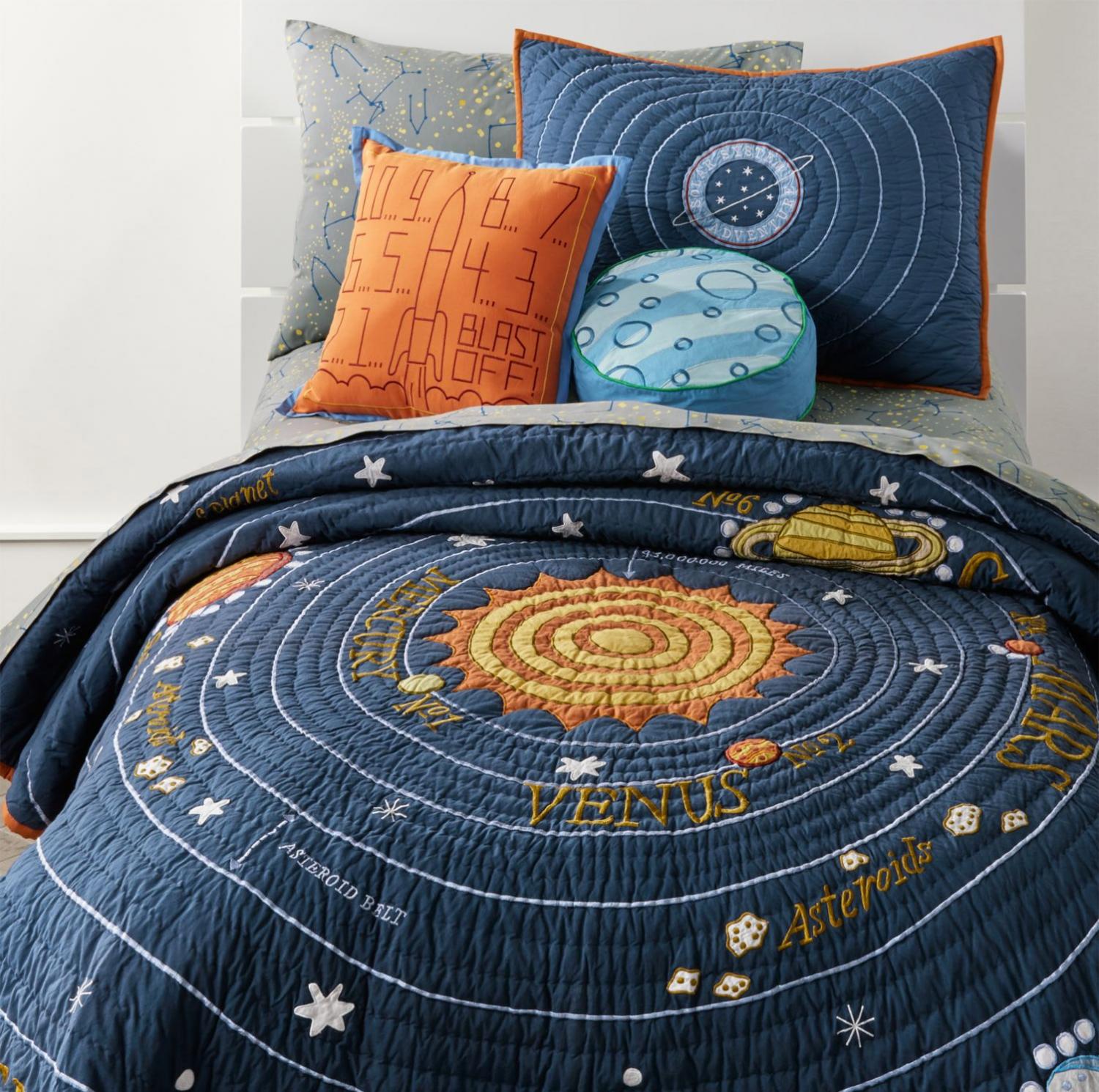 GET THIS ONE HERE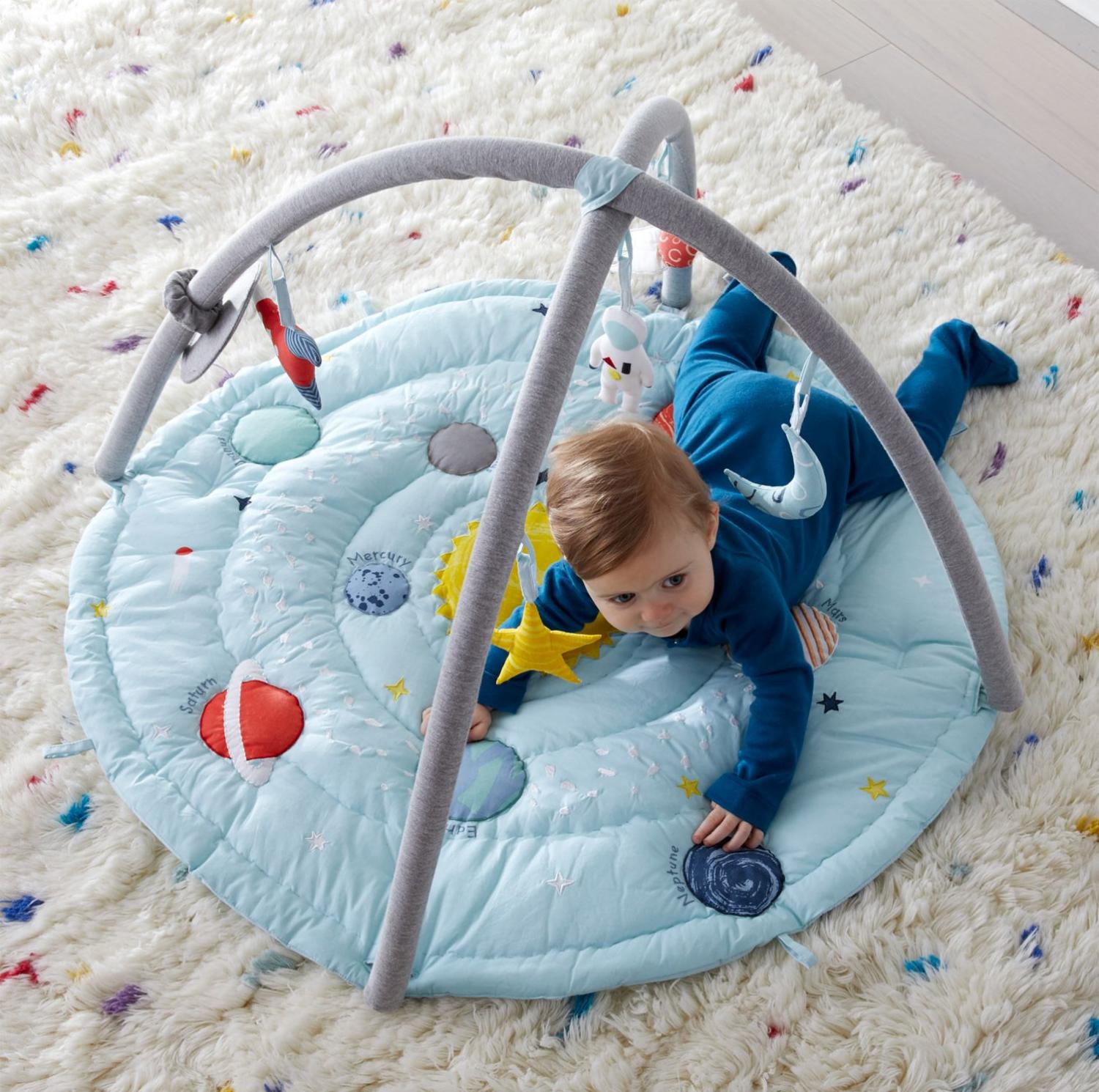 GET THIS ONE HERE
Here's some more close-up shots of the deep space baby activity chair that show better details of what your kids can play with when sitting in the chair.