Planet Lollipops: Suckers That Look Like Each Planet In the Solar System
By Ryan on 05/02/2016 9:45 AM (Updated: 12/05/2016 12:33 PM)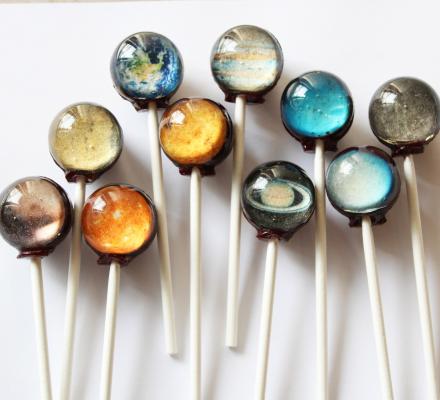 Ever wondered what Uranus tastes like? Now you can find out with these planet lollipops! Each sucker is made to look like a planet in the solar system with various flavors including blackberry, cherry, cotton candy, guava, marshmallow, pear, key lime, strawberry/kiwi, mango, tropical punch. The back ends of each of the lollipops are covered in edible glitter to mimic the stars in the sky. The planets include Mercury, Venus, Earth, Mars, Jupiter, Saturn, Uranus, Neptune, the not-so-planet-anymore Pluto, along with a lollipop for the Sun.
Created and sold by Vintage Confections, a custom lollipop shop based out of Darien, IL, the planet lollipops are just one of many unique lollipops that they offer, with others including galaxy lollipops, nebula lollipops, champagne flavored lollipops, monster eye lollipops, plus a whole lot more.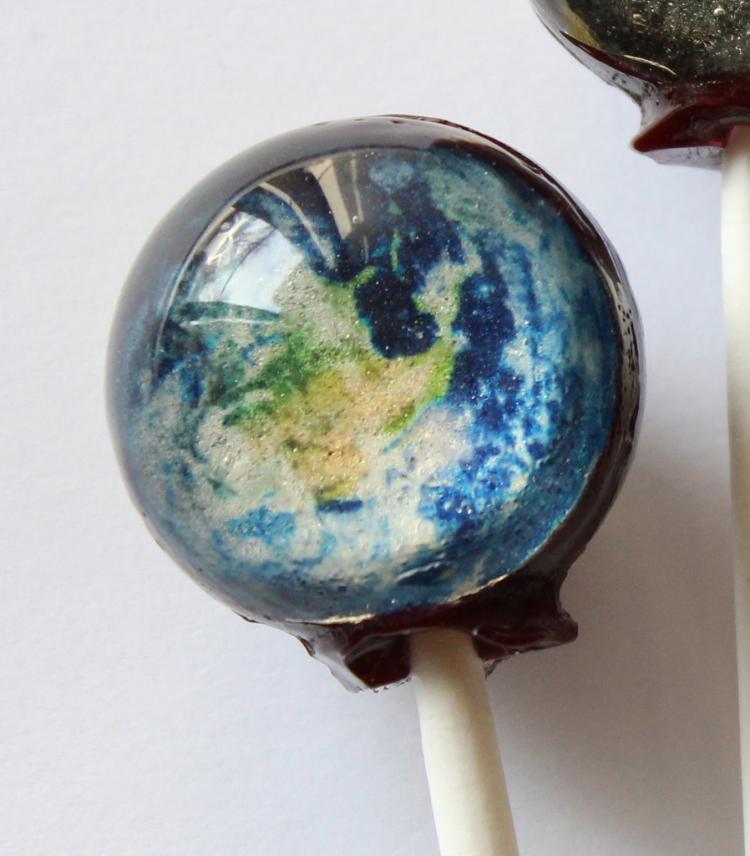 Check out the planet lollipops in action via the video below.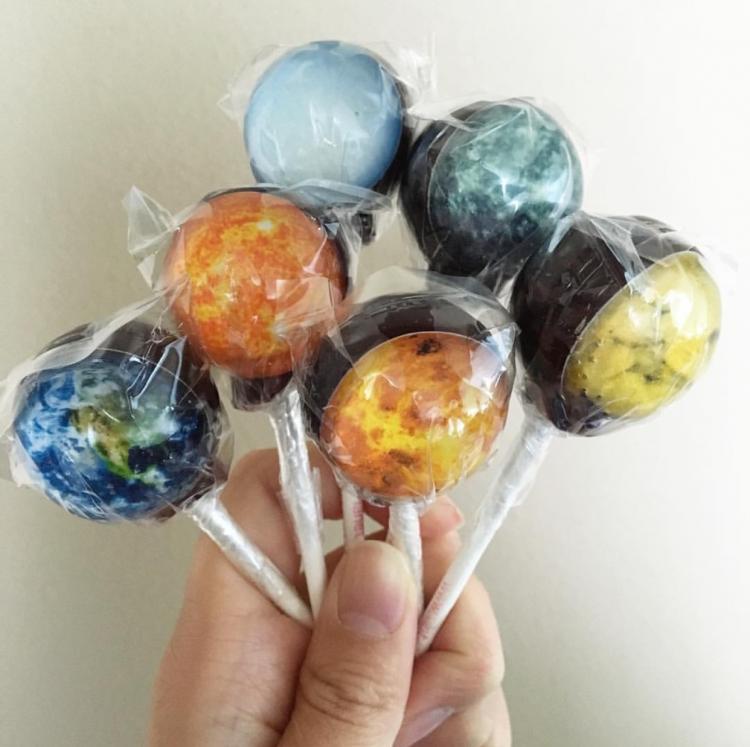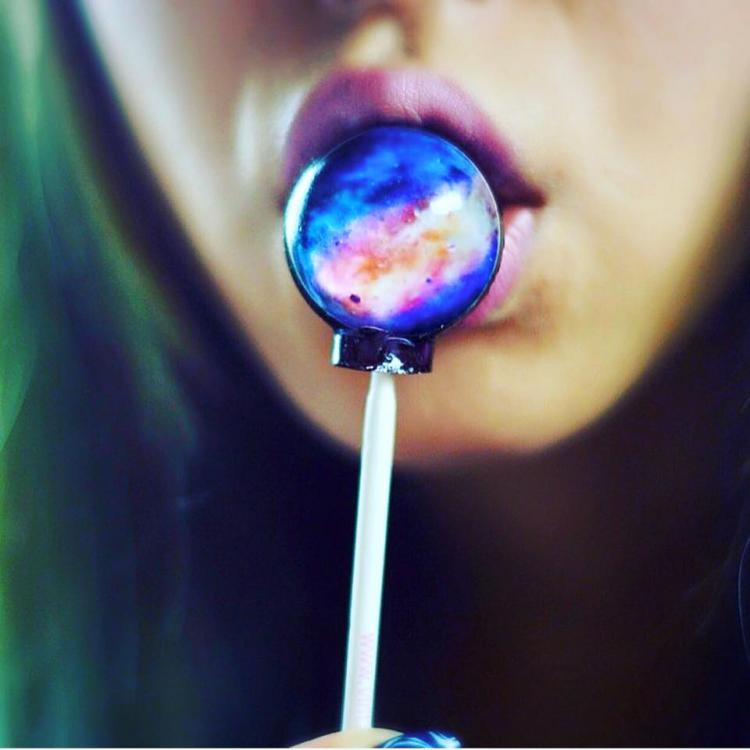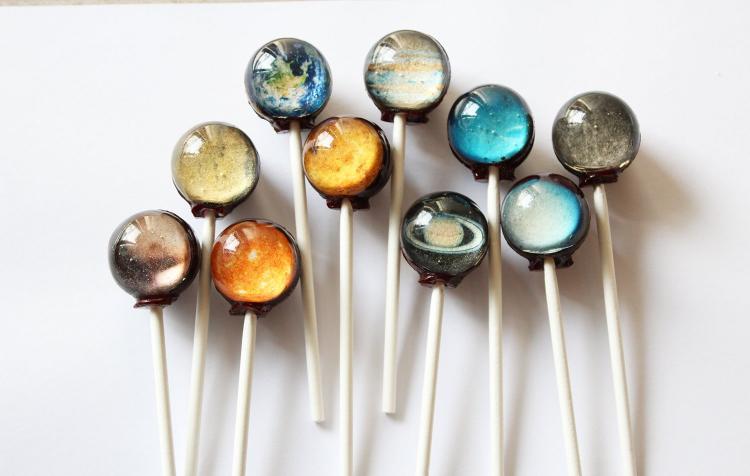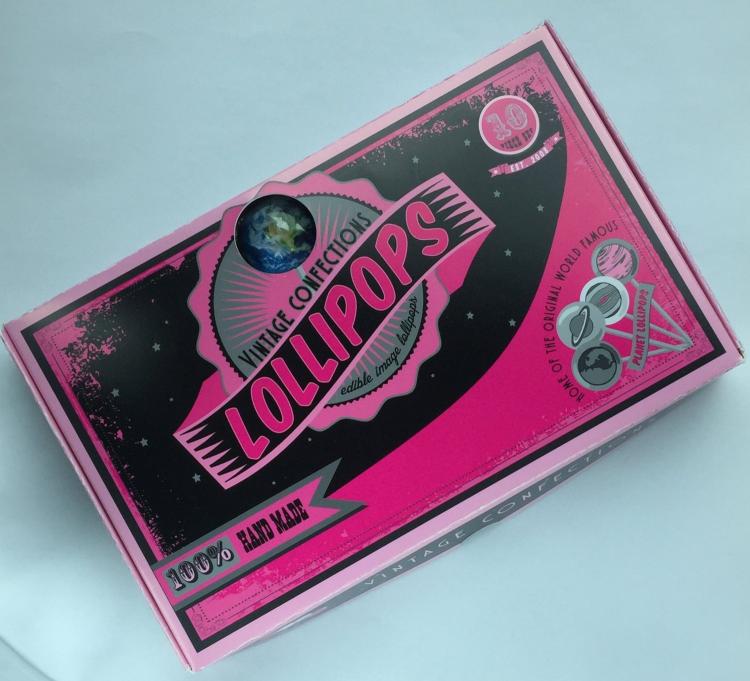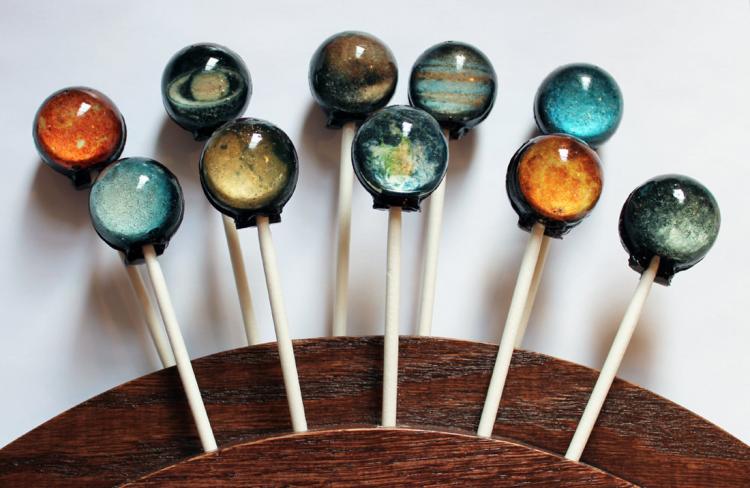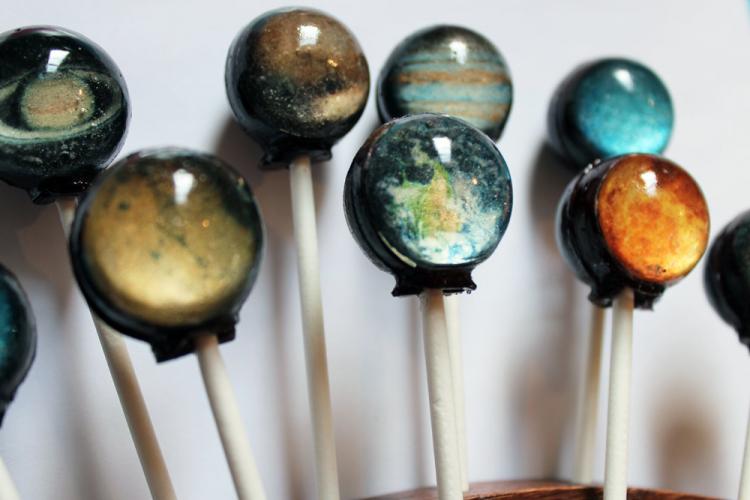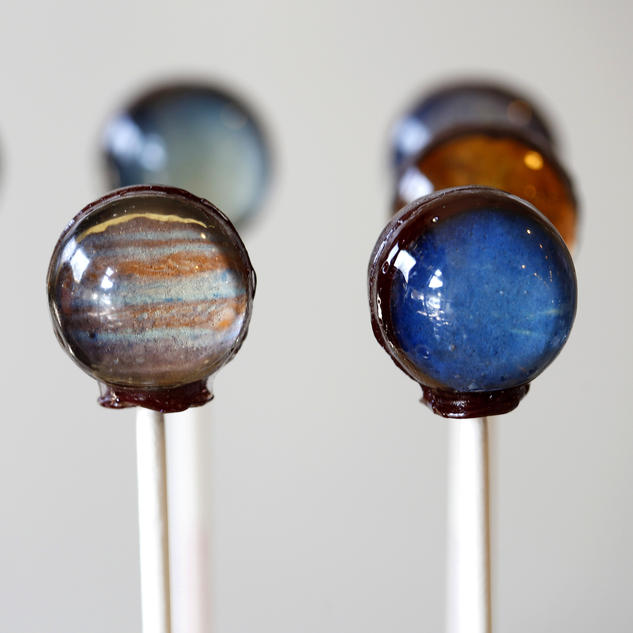 Subscribe To Our YouTube Channel