Gun and Bullet Shaped Ice Molds
By Ryan on 05/11/2020 3:30 PM (Updated: 08/17/2021 12:38 PM)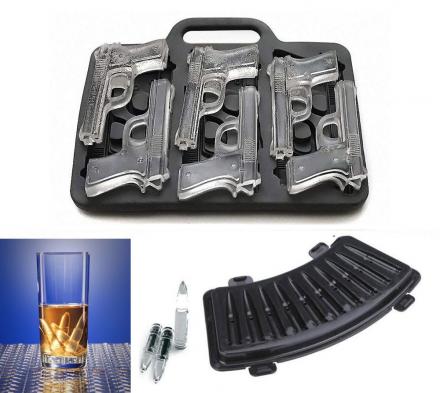 "I guess you could call me a gun nut!" – That's exactly what you'll tell people when they ask you why the hell you have gun and bullet shaped ice cubes! If you like guns, weapons, and ammo so much that you'd like them to cool your beverages, you've come to the right place. These unique ice trays make mini guns and bullets made from pure ice, and might just make the most perfect gift ever for gun lovers!
Choose between the gun ice mold that makes up to 6 mini ice guns per freeze, or select the bullet ice mold that makes up to 10 mini ice bullets per freeze. Though we all know if you're a true gun nut, you'd own both of them!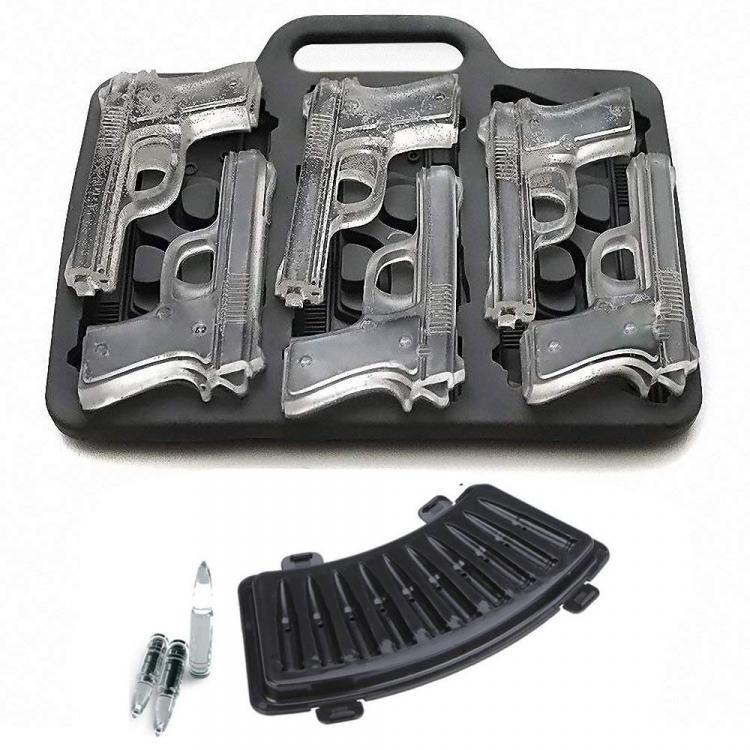 The gun ice mold is made to look like a mini briefcase and even features a little handle on the top to perfectly mimic how you'd hold and handle a real gun case. The bullet ice mold comes with two sides that you connect together and then fill with water to create perfectly rounded ice bullets.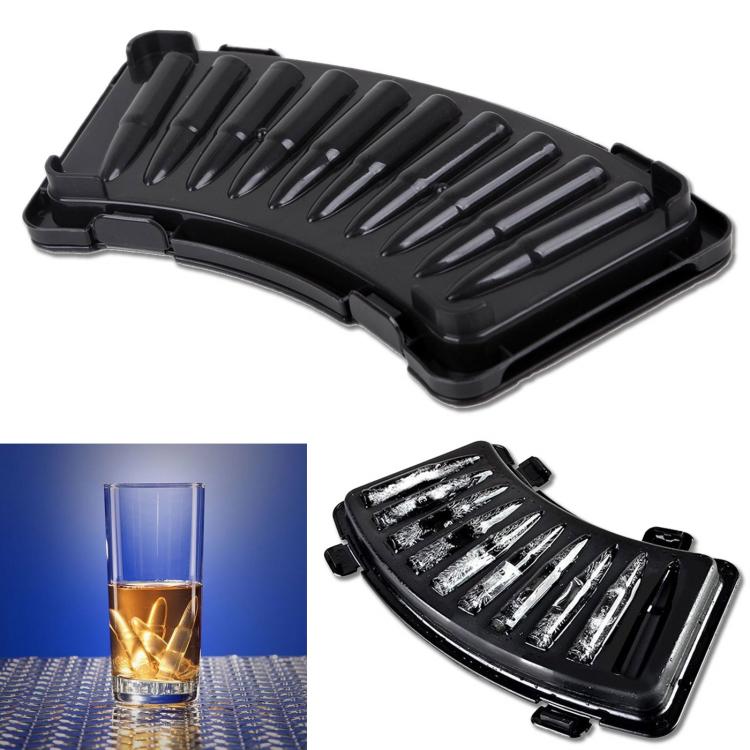 Not only great for making mini ice guns and ice bullets, the molds can also be used to make mini chocolates, cakes, and other desserts! They're perfect for making cake decorations for gun lovers or maybe for Fortnite cake decorations.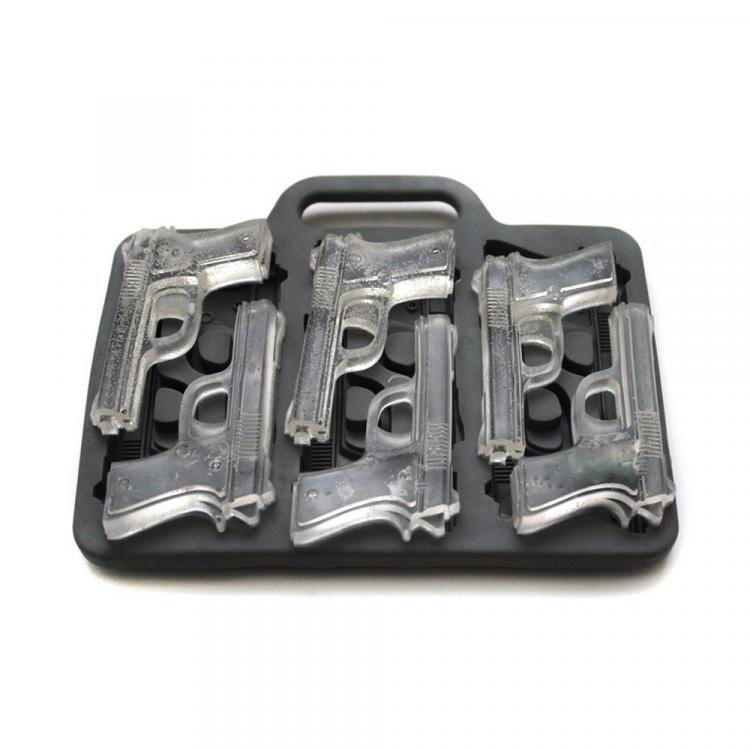 The gun and bullet ice molds are made from silicone, the gun mold makes mini ice guns that measures 3 inches long x 2 inches wide, and the AK47 bullet mold makes mini ice bullets that measure 2.25 inches long x 0.7 inches in diameter. Gun and AK47 bullet shaped ice molds
Makes ice, chocolates, cakes, etc...
Gun mold makes 6 mini ice guns
Bullet mold makes 10 mini ice bullets
Made from food-grade silicone
Ice molds are dishwasher safe for easy cleaning