This Retro Boaterhome Is a 3-In-1 Van, RV, and Boat
By Ryan on 05/24/2022 11:01 AM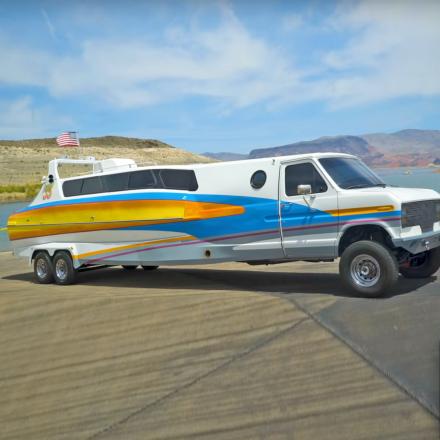 As the old adage goes, they just don't make 'em like they used to. This rings true in many cases of transportation for both land and sea, but rarely does it ring true with both, like it does with this Boaterhome combo van — a brilliant, albeit strange creation that combines the elements of classic vans with a literal boat that can be taken on the water.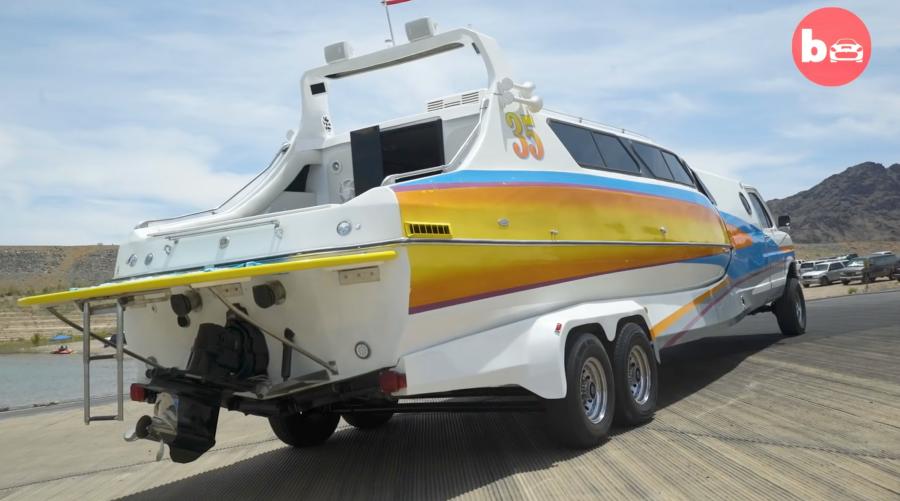 Credit: Barcroft Cars
If you didn't already know, the Boaterhome (think "motor home") from Highwave Boaterhome 2000 inc. is just as it sounds… err, kind of. It's a half-boat, half-camper van with the ability to have the back boat half detached right into the water.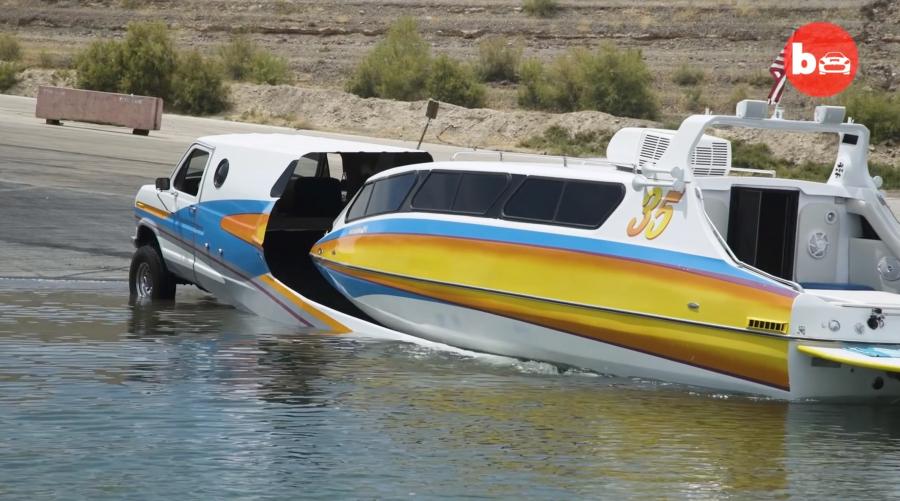 Credit: Barcroft Cars
This incredible creation from the 80's is something you might want to have in your marina, garage, or both.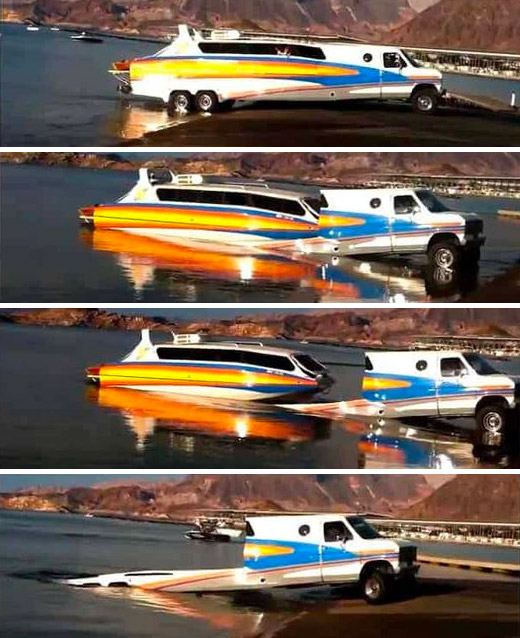 Credit: Boaterhome
This Boaterhome boat van is probably the coolest conversion van we've seen recently, and it's hard to find vans quite like this anymore — let alone those with a boat attached.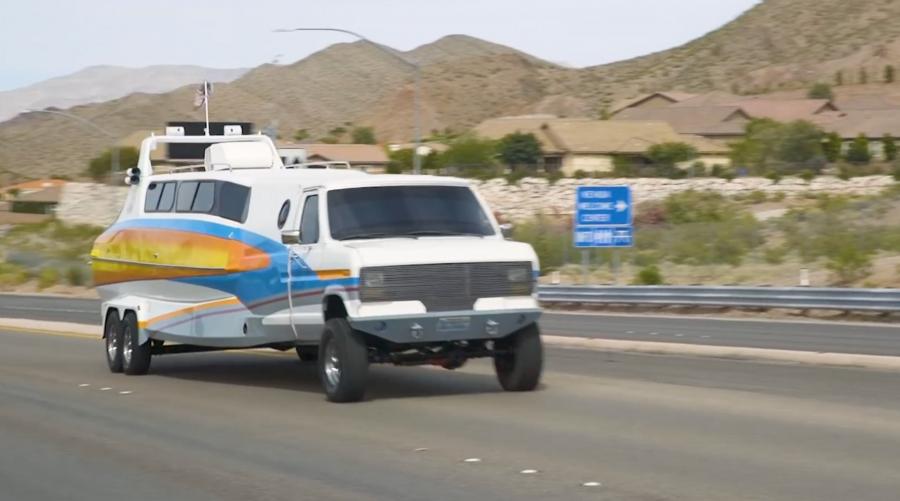 Credit: Barcroft Cars
As featured recently on Barcroft Cars' YouTube series Ridiculous Rides, the Boaterhome is a highly-decked out camper van in the front with a completely detachable boat in the back, and it really is a dream come true for boat and van enthusiasts alike.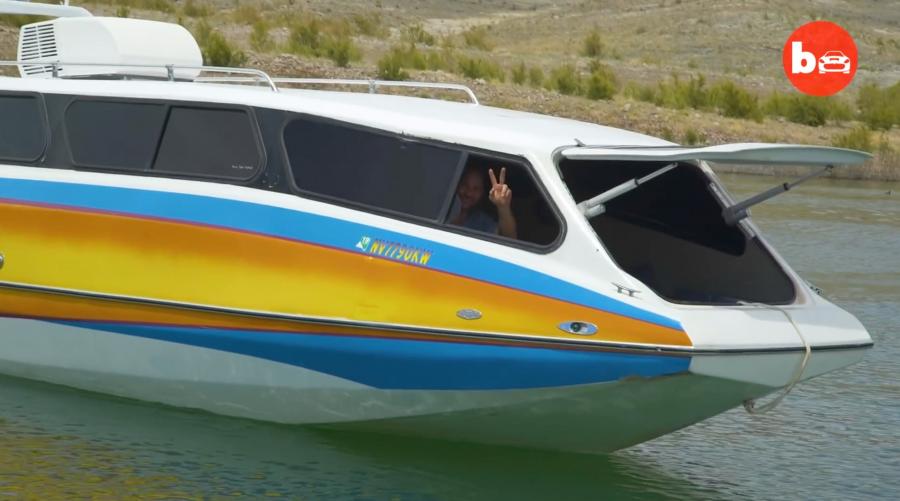 Credit: Barcroft Cars
As a single attached unit, the Boaterhome attached boat conversion van has the two front wheels and frame of an 80s to 90s Ford E-350 Econoline van, with the back half bearing four wheels total, just like a boat trailer would have.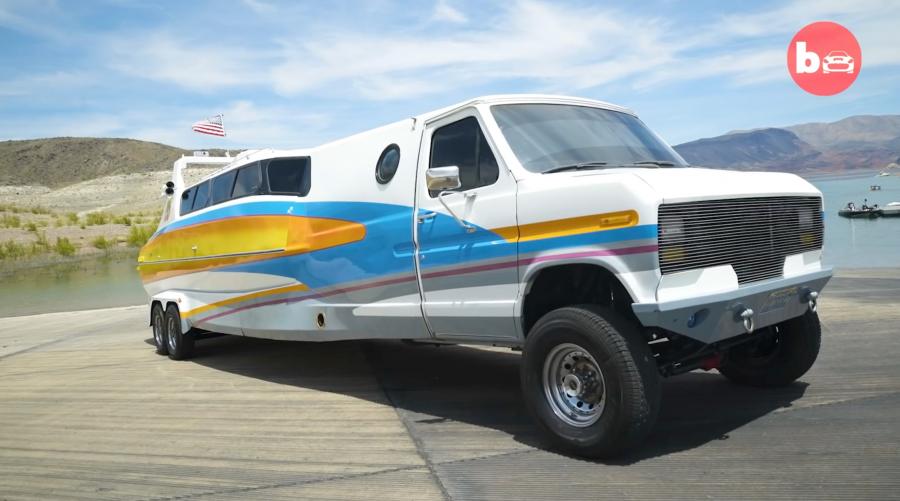 Credit: Barcroft Cars
Featuring a beautiful blue and yellow integrated paint job, the Boaterhome owner has also integrated these vans with smart technology so that they can be turned on via the user's mobile phone.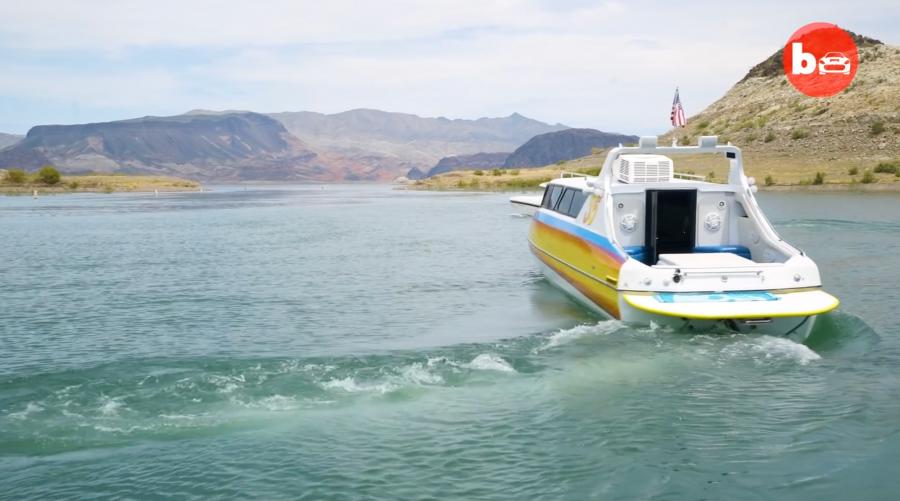 Credit: Barcroft Cars
You can even use the Boaterhome as a party bus! What better way to get everyone's eyeballs looking in your direction, than with a giant boat van!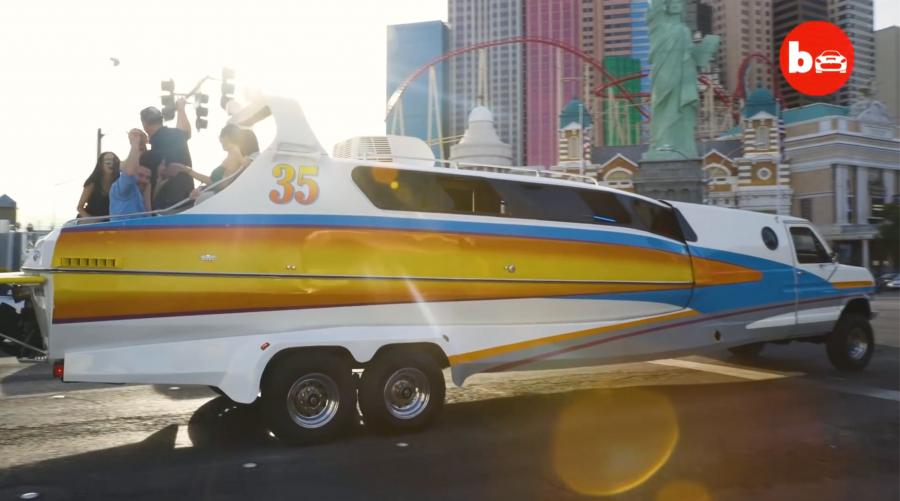 Credit: Barcroft Cars
You can also walk back and forth through a single hallway when the unit is attached, further expanding your potential living and camping space.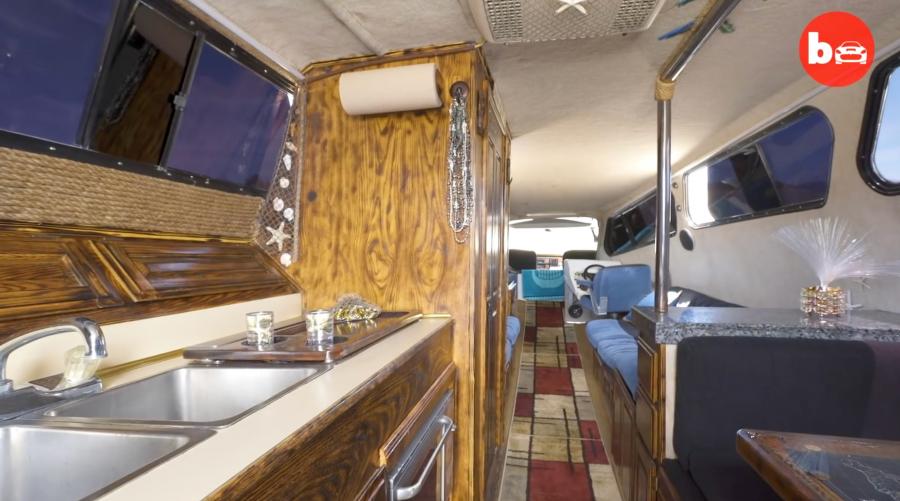 Credit: Barcroft Cars
Beyond being somewhat high-tech, the Boaterhome makes it easy to cruise straight to the boat dock of your choice, and take off into the water no hassle, even with just one person. It can be lived in like an RV, and only 21 of the vehicles exist, so they're valuable collectors' items too.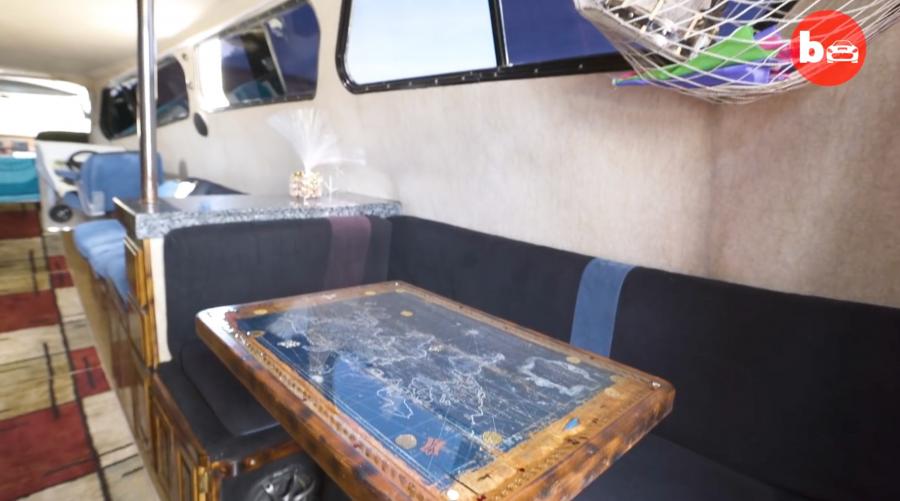 Credit: Barcroft Cars
The 31.1-inch (79 cm) pre-hulled boat unit has a 200 horsepower DFI outboard mercury marine engine, suitable for marine applications up to around 40 mph (64.3 km/hr).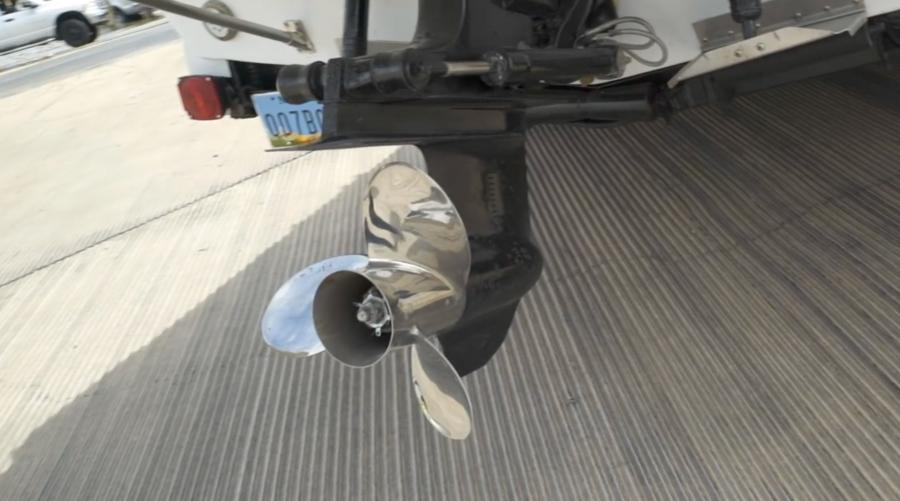 Credit: Barcroft Cars
With the unit attached as one, it can drive on the road at speeds up to 100 mph (161 km/hr) — though you probably don't need to go that fast with such a huge vehicle. But it's your life, buy one of these and do whatever you want!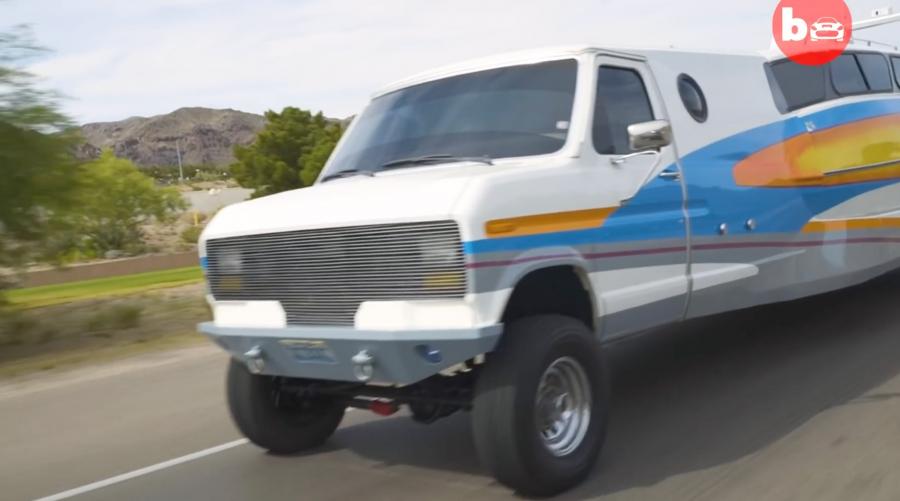 Credit: Barcroft Cars
If you can't quite swing a collector's item of only 21 existing models, you may want to check out our previously-featured retro campers with a row boat for a roof or the Z-Triton tricycle boat camper — both of which will at least help support your amphibious, adventurous lifestyle.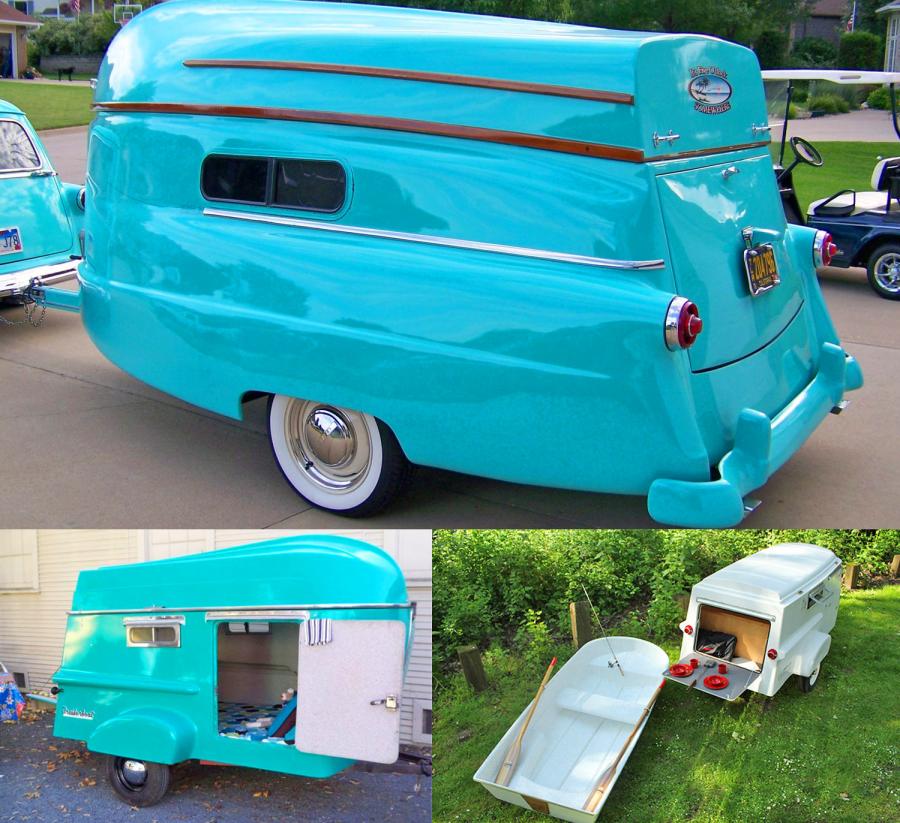 And if you are considering tracking one of these puppies down, good luck! You might need it to get your hands on one but it'll sure give you a lifetime's worth of fun if you can manage finding one for sale anywhere!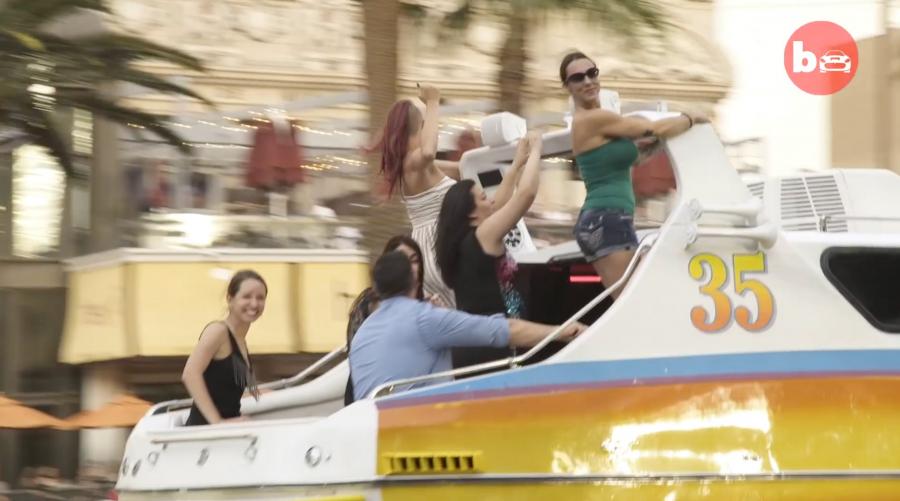 Credit: Barcroft Cars
If you're wondering what the prices for a used Boaterhome are? Well, we couldn't find one currently for sale, but we did find one from around 2010 that sold for just under $30k.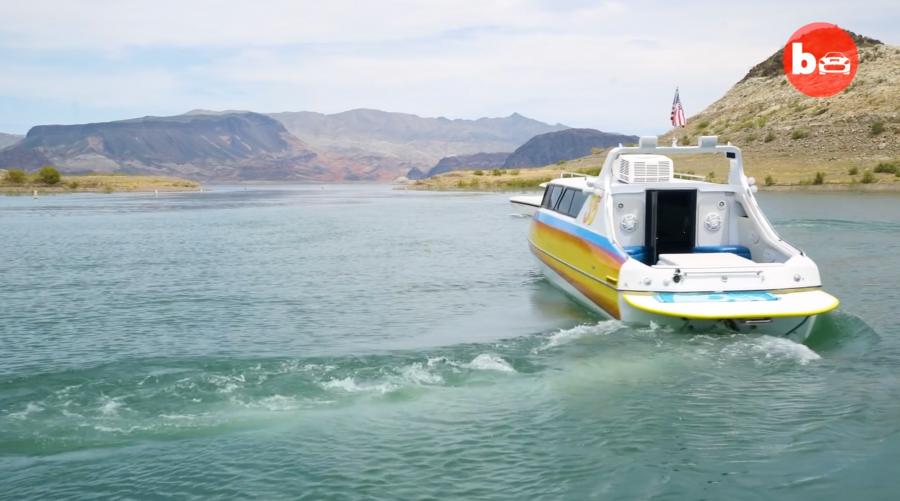 Credit: Barcroft Cars
Why buy a van, an RV, and a boat, when you can get them all packed into one glorious vehicle?!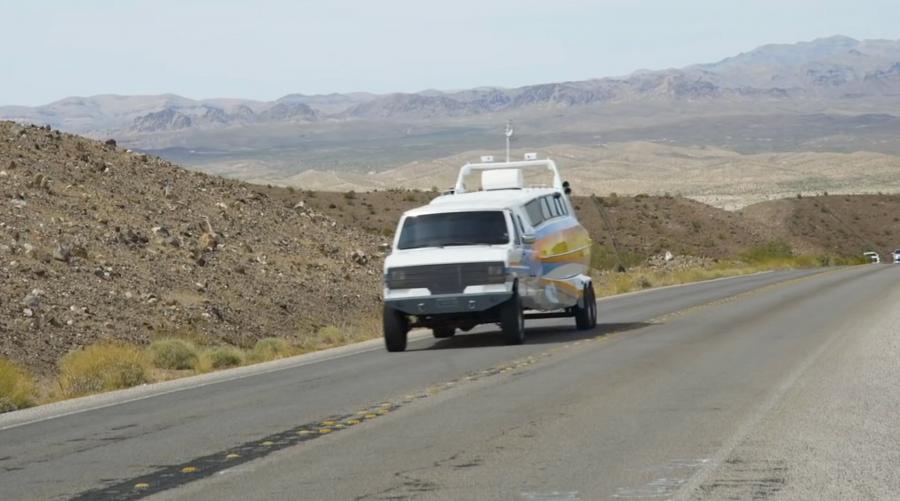 Credit: Barcroft Cars
Here's the original blueprints to the Boaterhome when it was first invented back in the 80's!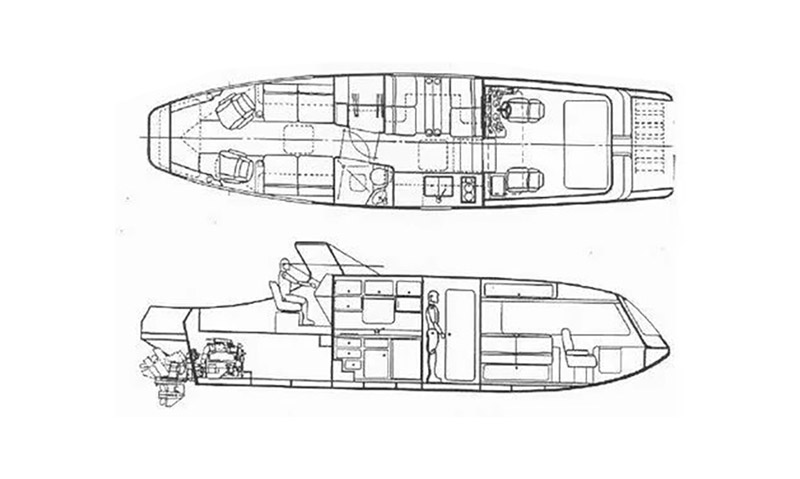 Credit: Boaterhome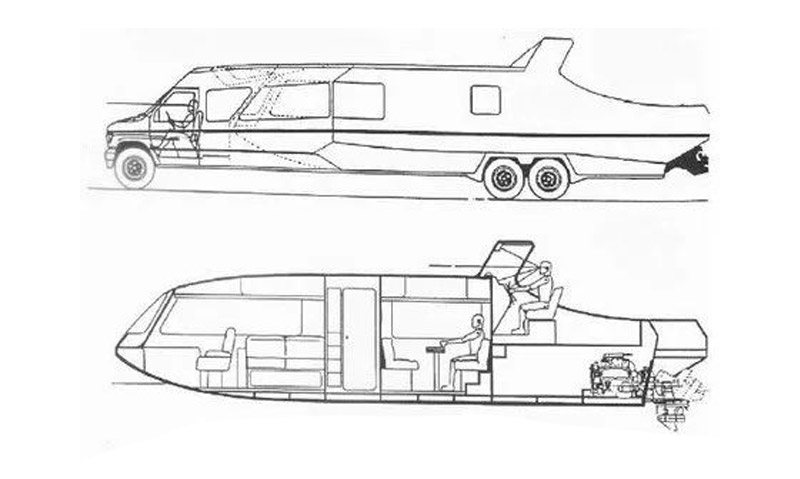 Credit: Boaterhome
Check out the Boaterhome 3-in-1 van, boat, and RV in action via the video below!
Subscribe To Our YouTube Channel