This Meditation Chair Lets You Comfortably Sit Cross-Legged
By Ryan on 05/09/2023 10:08 AM (Updated: 05/16/2023 7:19 AM)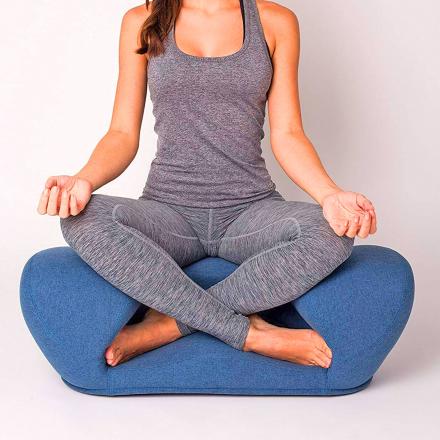 Meditation has long been recognized as a powerful tool for promoting relaxation, enhancing mental clarity, and reducing stress. For many, however, finding a comfortable seated position can be challenging, especially when it comes to sitting cross-legged. The Alexia Meditation Seat is here to change all that.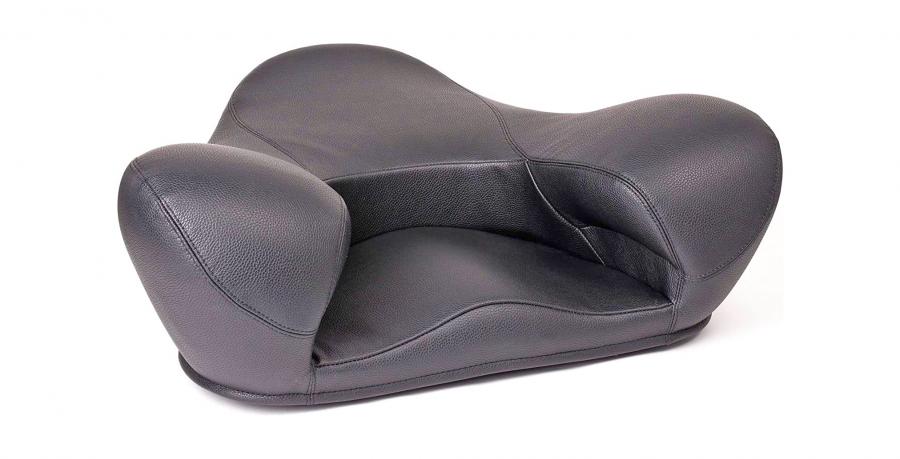 Similar to the cross-legged office chair that allows you to work at a desk in many different positions, this unique chair sits much lower to the ground and is meant for use on the floor for meditation, yoga, and more!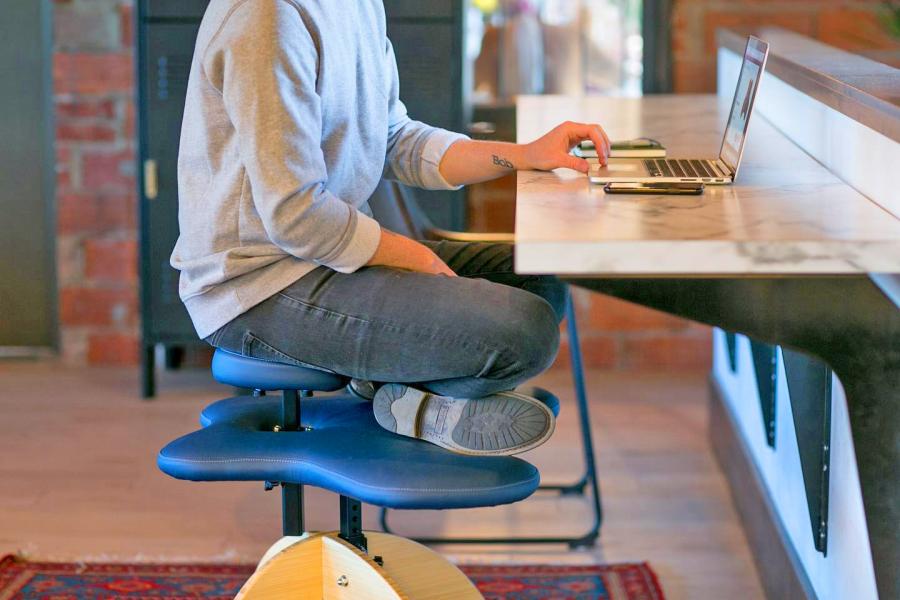 The key to a successful meditation practice lies in finding a comfortable and stable posture. The Alexia Meditation Seat is specifically designed to facilitate this with its ergonomic construction. This unique seat is perfect for those who struggle with numbness or discomfort in their legs while meditating, practicing yoga, or even just watching TV. Constructed with a sturdy metal frame, the Alexia Meditation Seat is built to last. The exterior is made from vegan leather, providing an eco-friendly option for those who prefer not to use animal products. For those who seek a softer feel, there's also an option that uses a soft fabric material. The Alexia Meditation Seat is available in a variety of color options, including black, latte, and orange. This allows you to choose a shade that complements your existing decor or personal style preferences. Thought the soft fabric version also has a few more color options to choose from. One of the most notable features of the Alexia Meditation Seat is the large pocket on the bottom, which is designed to cradle your legs while you sit cross-legged. This innovative design element helps to prevent numbness and discomfort, allowing you to maintain your seated position for longer periods of time. In addition to the leg pocket, the seat also offers extensions on the back and sides. These provide extra support for your knees and back, ensuring a comfortable and stable posture throughout your meditation or yoga practice. Weighing in at 15 lbs, the Alexia Meditation Seat is both lightweight and easy to transport. Measuring 12.5 x 27.6 x 33.4 inches, it's compact enough to fit in most living spaces, making it a versatile addition to your home or studio. By easing tension and reducing stress on the hips, the Alexia Meditation Seat allows for a more enjoyable and effective meditation experience. It also provides support for the lower back, ischium, knees, instep, and feet, ensuring proper alignment and reducing the risk of injury or strain. While the Alexia Meditation Seat is perfect for enhancing your meditation and yoga practice, it's also suitable for other activities that involve sitting for extended periods of time. Whether you're watching your favorite TV show, reading a book, or working on your laptop, the seat can help you maintain a comfortable and healthy posture. Given the numerous physical and mental health benefits of meditation, investing in a high-quality meditation seat is a wise decision. The Alexia Meditation Seat not only promotes proper posture and alignment but also adds a touch of style and luxury to your meditation space. The Alexia Meditation Seat is a game-changer for those who struggle to find comfort while sitting cross-legged. With its ergonomic design, premium materials, and versatile color options, this seat is sure to become an essential part of your meditation or yoga practice. You can snag one of these Alexia Meditation Chairs from Amazon for around $330 bucks! Check out the Alexia Meditation seat in action via the video below!
Subscribe To Our YouTube Channel