There's Now an Office Chair That Lets You Sit Cross-Legged, Or in Any Position
By Ryan on 11/24/2021 6:51 PM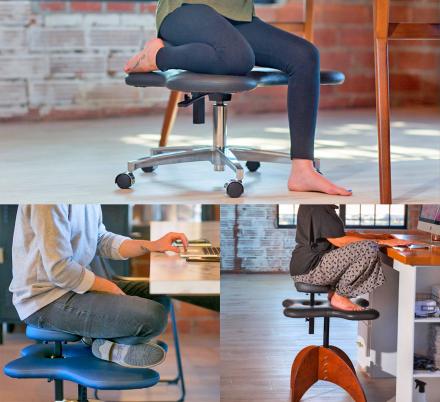 Until recently, office chairs were boring, horrible, and terribly uncomfortable to sit in. Now, there's office chairs that let you lay down flat for naps at work, use robotics to lay or sit in any position, and even office chairs that looks like dinosaurs. What If I don't want to sit in my office chair with my legs straight down like pretty much every chair ever made makes you do? Well, someone invented this incredibly unique office chair that allows you to sit cross-legged while you work.

Versions: Standard | Bamboo
It's called the Soul Seat, and it's designed with two different levels, a higher seat where your butt goes, and a lower level where you feet go. You can then sit in a variety of different positions, including cross-legged, one foot down and one foot up, or even different positions like putting your feet up and knees up in the air.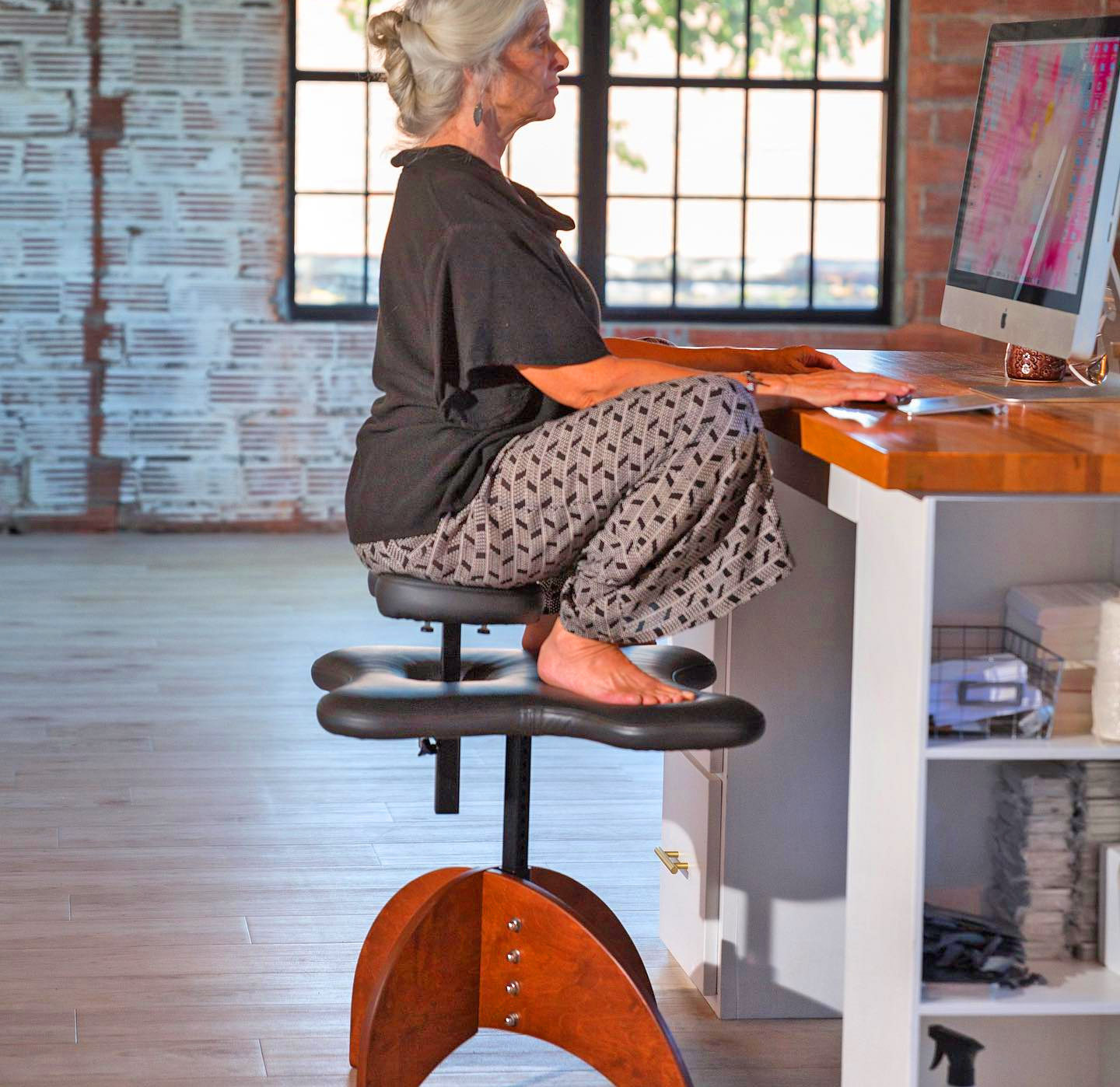 Traditional office chairs don't allow you to sit in more than just a regular seating position, and perhaps crossing one leg over the other. With the backrest and arm-rests on normal chairs, you don't have room to do much. Since this cross-legged office chair doesn't have a back or armrests, it gives you the freedom to sit in a lot of different positions that you normally wouldn't be able to, thus making your work day much more relaxed and comfortable while you sit in front of a computer for many hours in a row.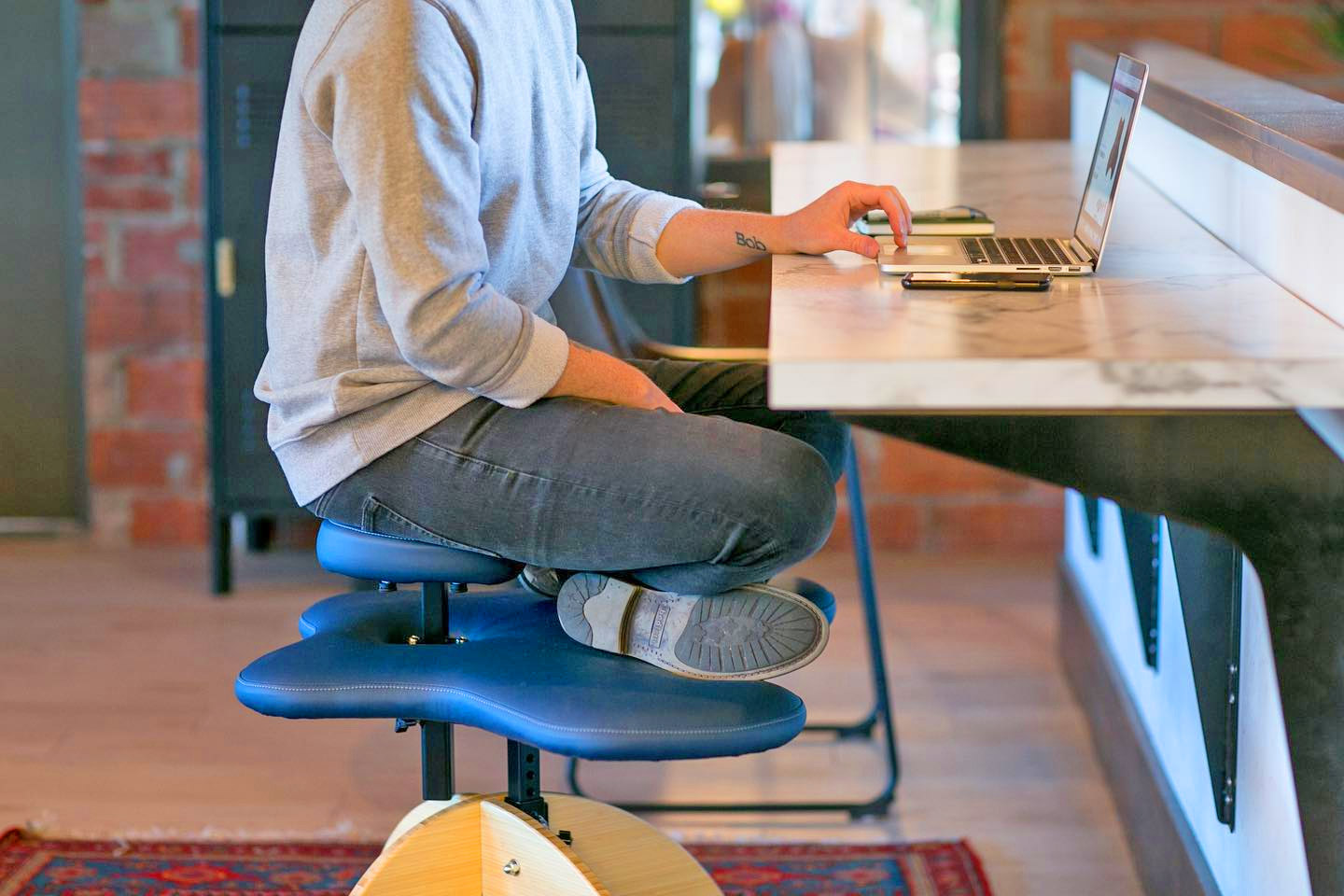 The Soul Seat is fully adjustable in height on both the lower level and upper perch so you'll be able to sit perfectly comfortable no matter your height. The lower level can be adjusted from 15-20 inches high, whereas the upper perch level can be raised up to an additional 8 inches from the lower level platform.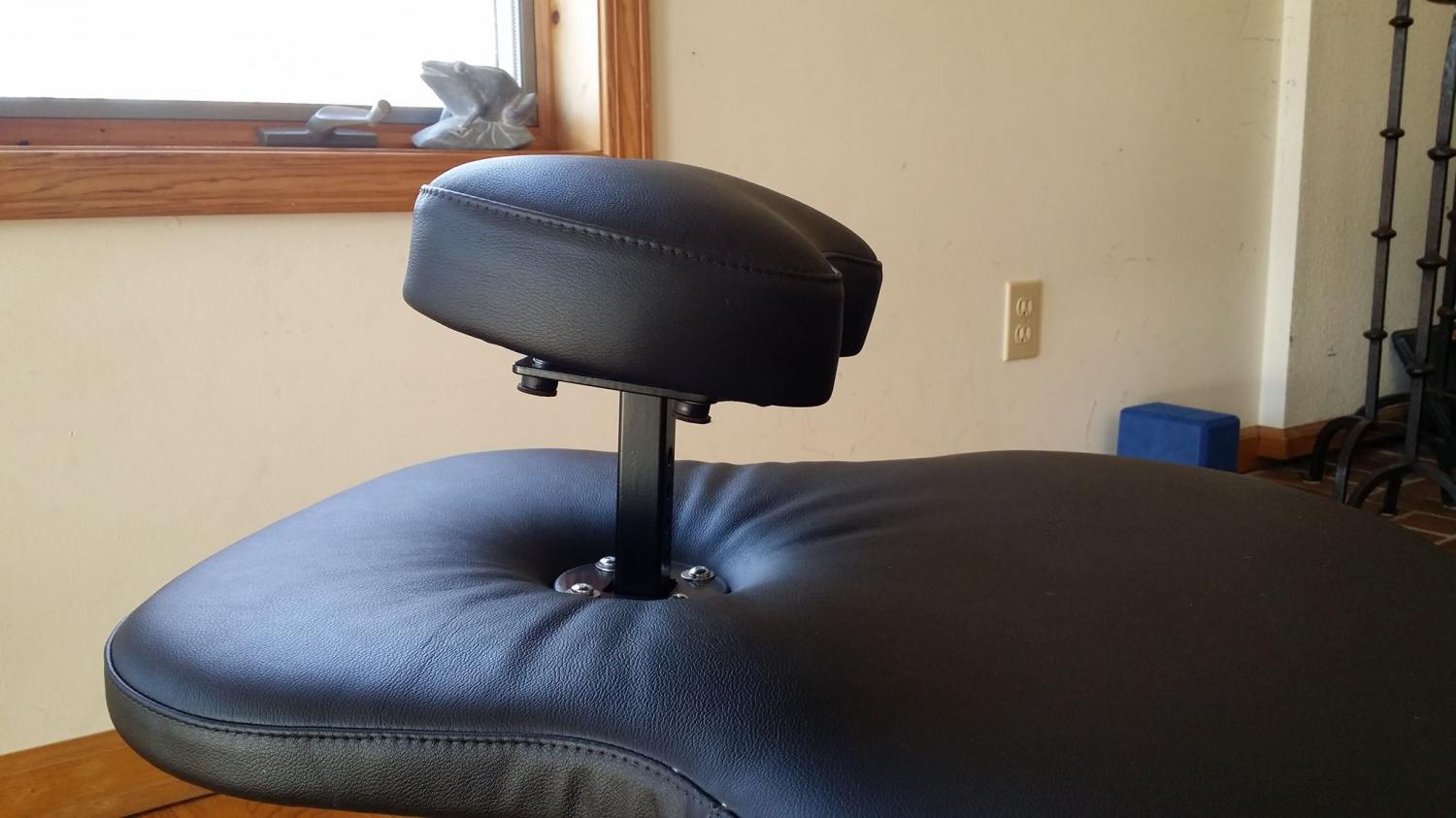 Perfect for Yoga lovers, fitness fanatics, those with back or leg pains, and more, the Soul Seat yoga position office chair comes in two different sizes to accommodate most sized people, including a smaller 25 inch wide platform that's perfect for people 5 foot 9 inches and smaller, along with a larger version with a 31 inch wide platform that's perfect for people taller than 5' 9", or for someone who just prefers more room.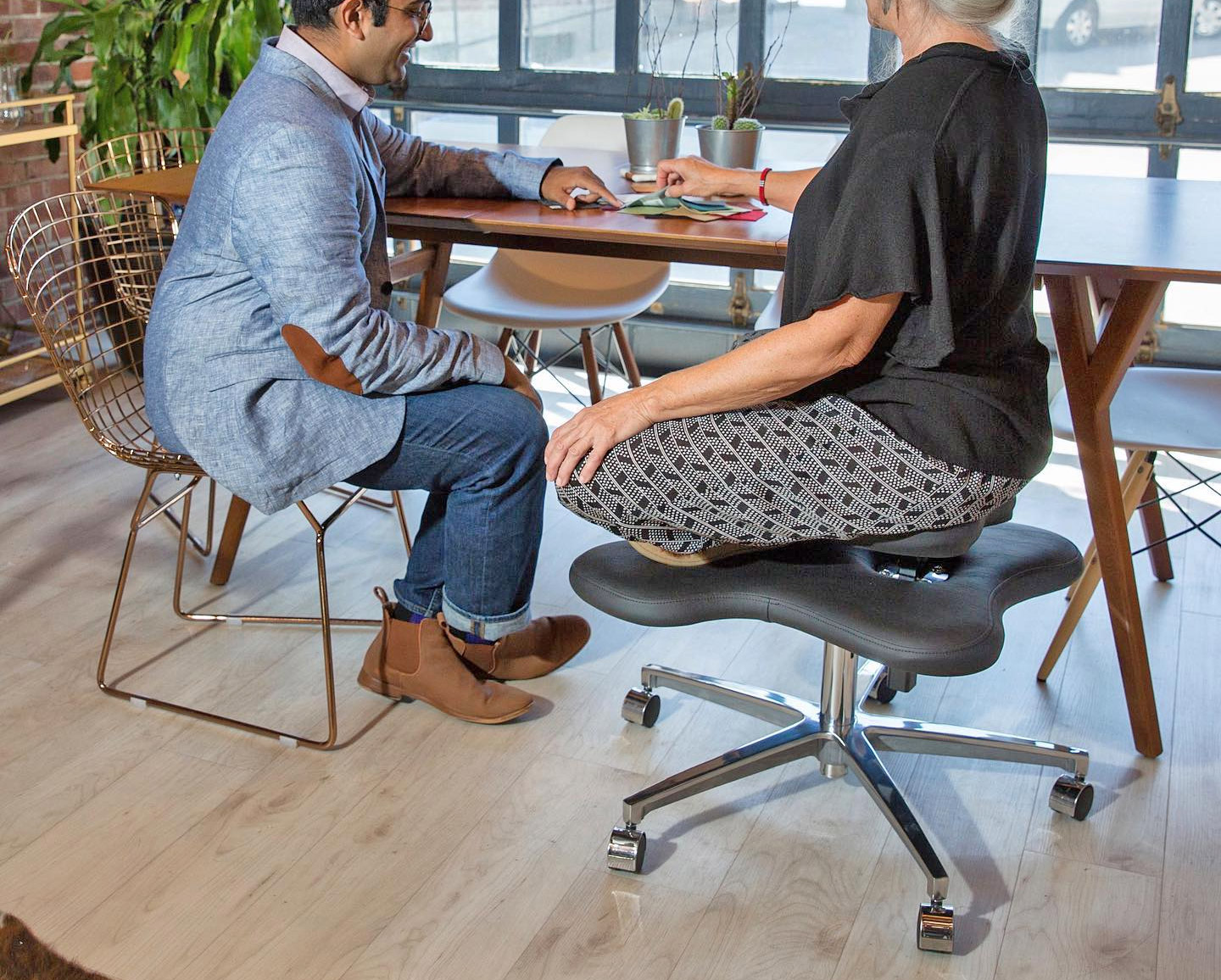 The unique yoga office chair comes in many different color options to choose from including some in a Primera (polyurethane) material, and others in a wool material. The cross-legged office chair weighs 25 lbs, has a weight limit of 325 lbs, and comes on 5 caster wheels that allow you to easily move it around. Though another more expensive option allows you to get it on a 4-legged bamboo base.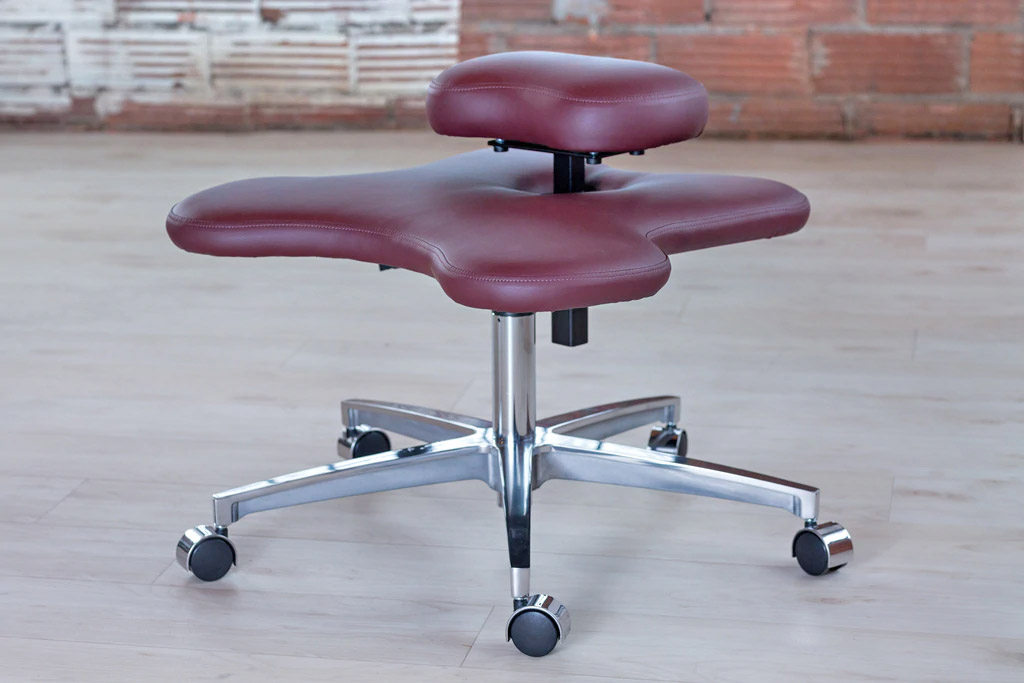 This Soul Seat swivels just as a conventional office chair does, but that is where the parallels stop. Everything else about the Soul Seat represents a paradigm shift in ergonomic thinking, bringing together self-care and sustainably minded design.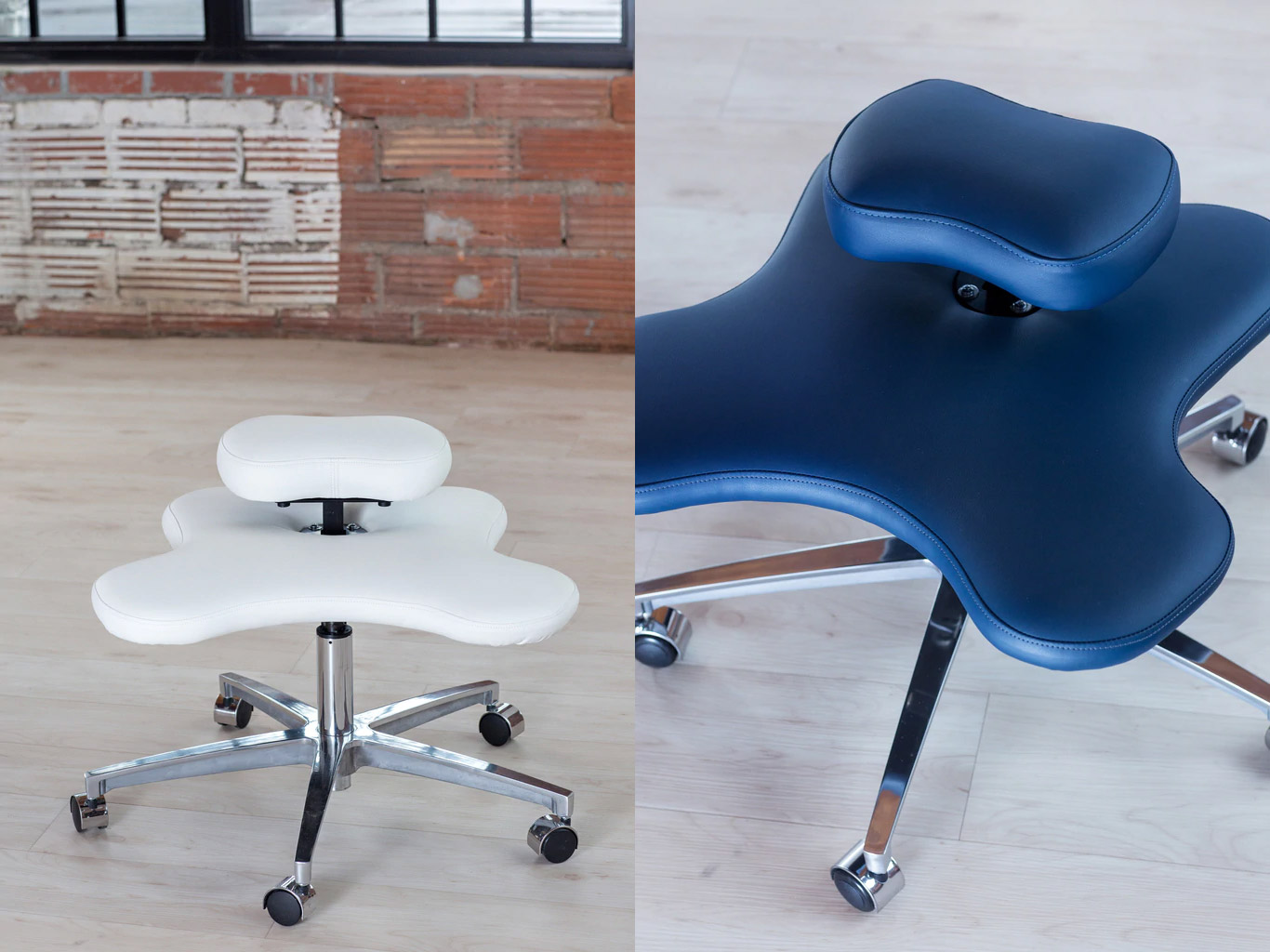 From sitting cross-legged to squatting to kneeling, the soul seat was designed to give you countless ergonomic sitting options.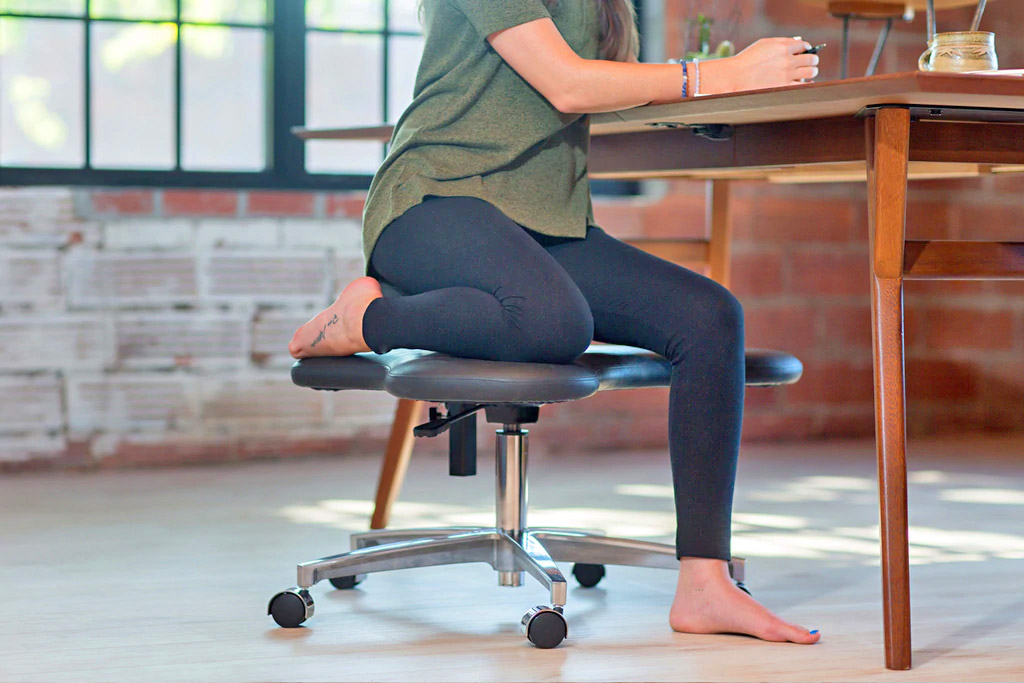 Check out the office chair that lets you sit cross-legged in action via the video below.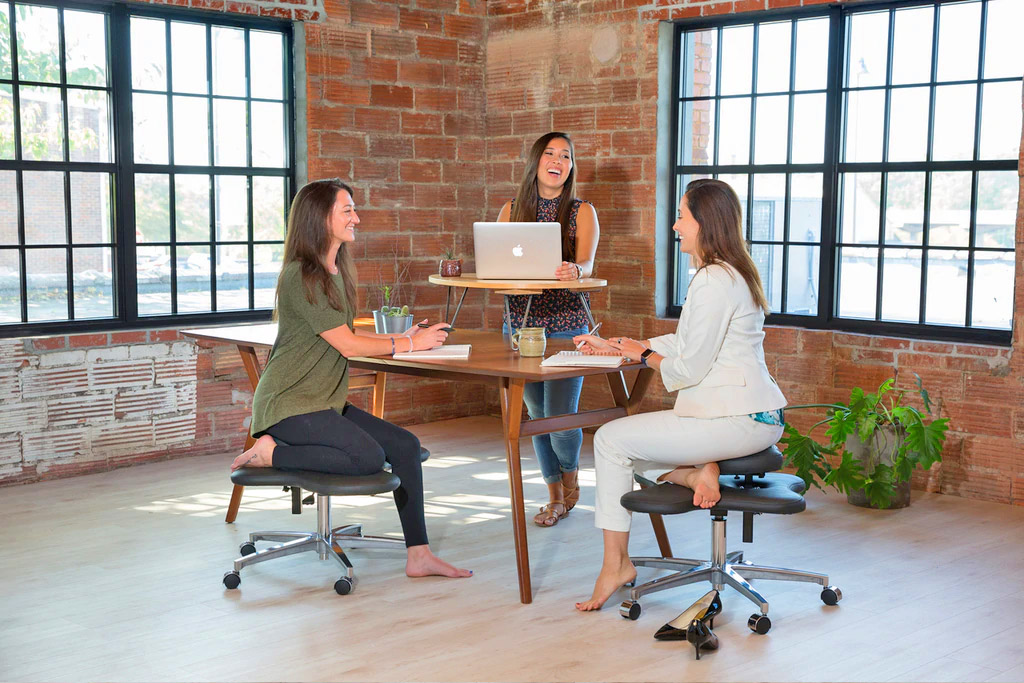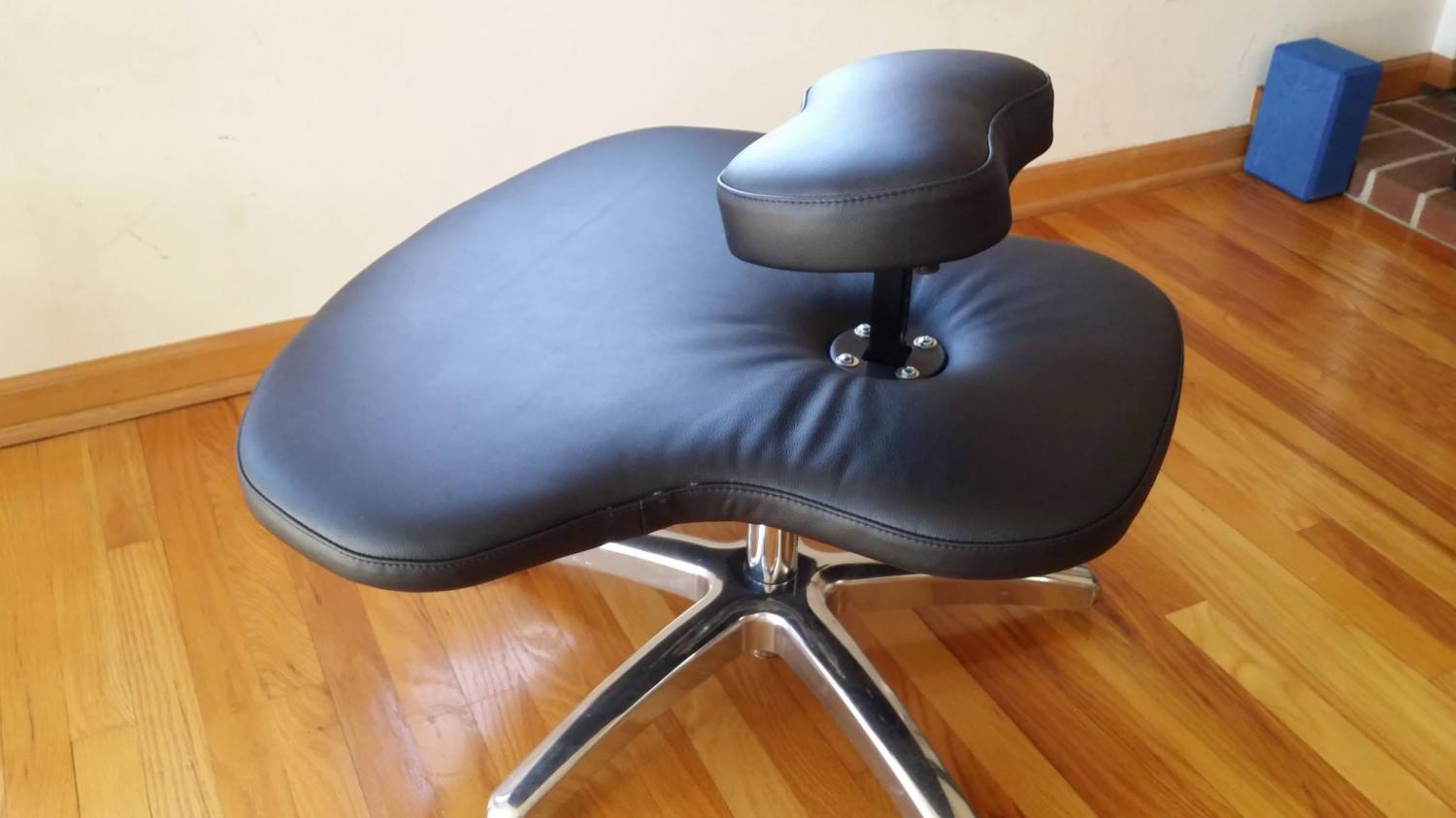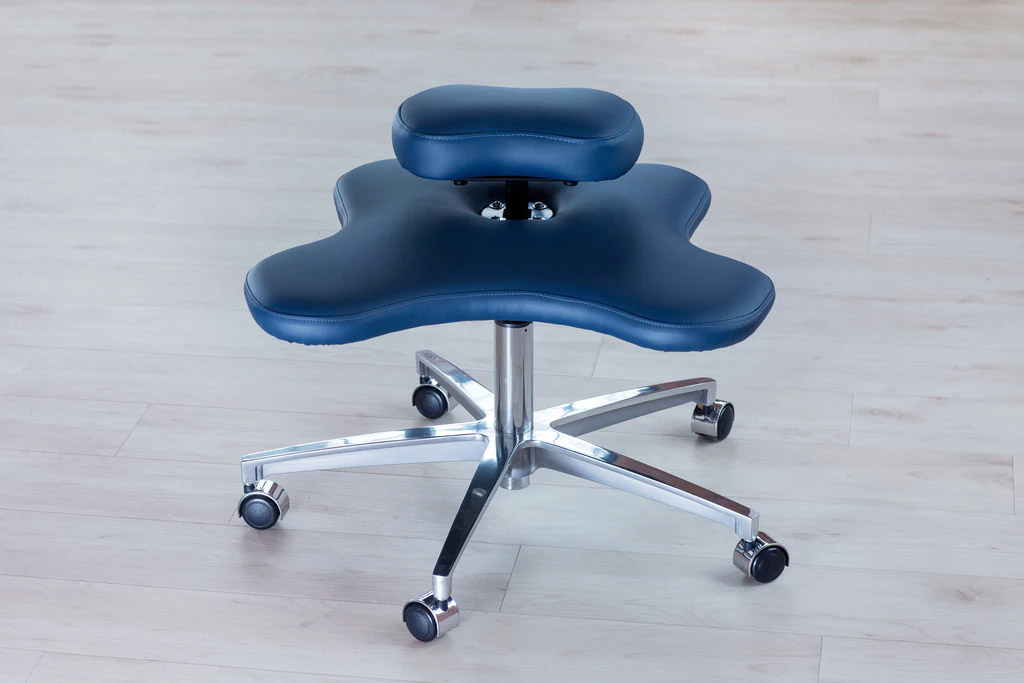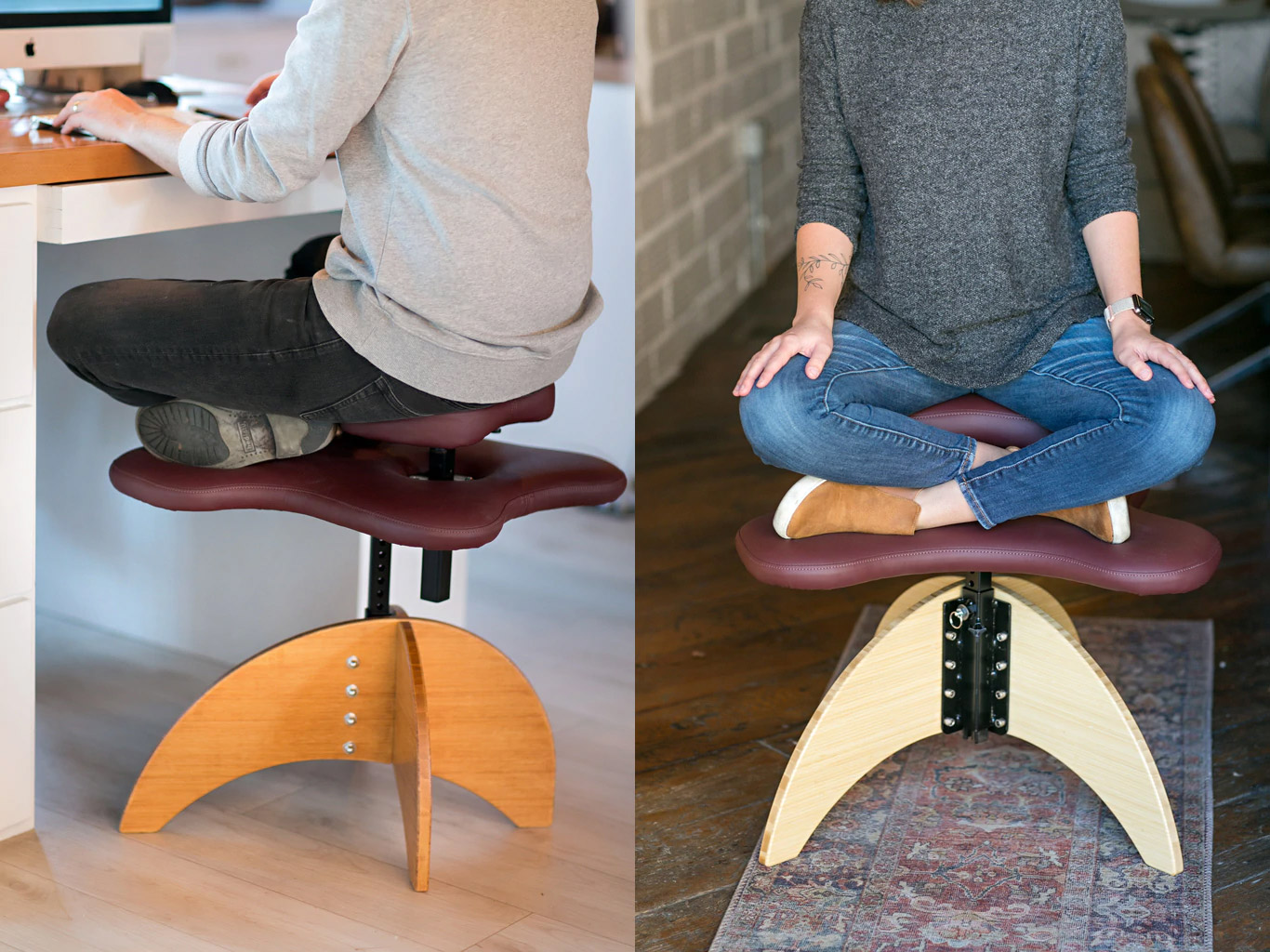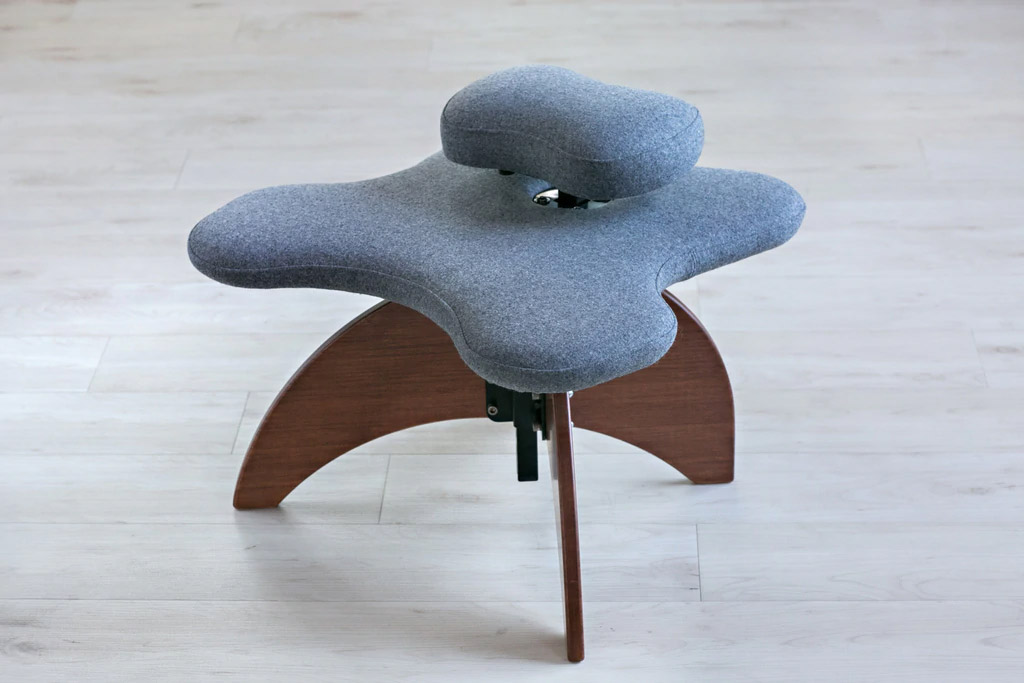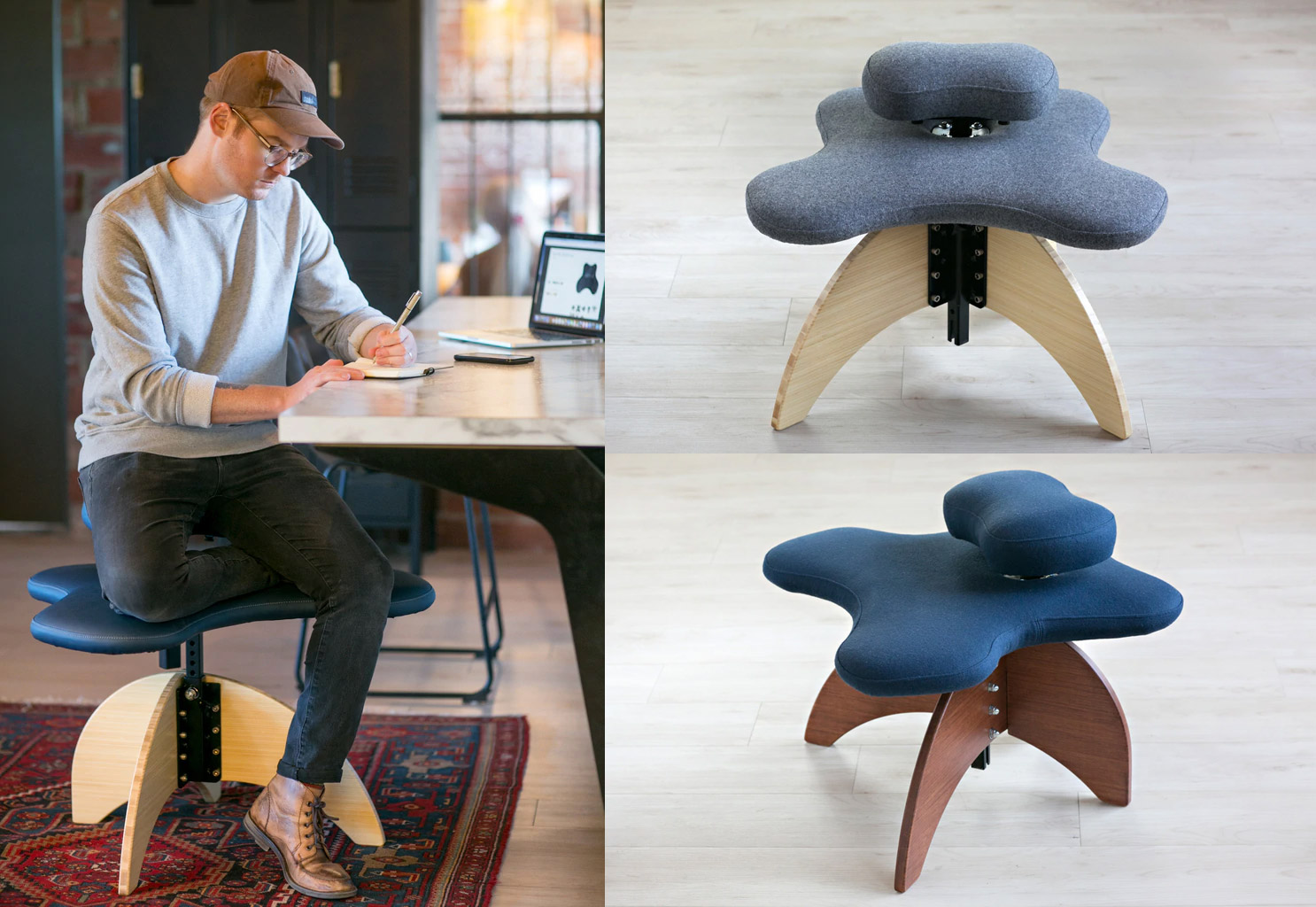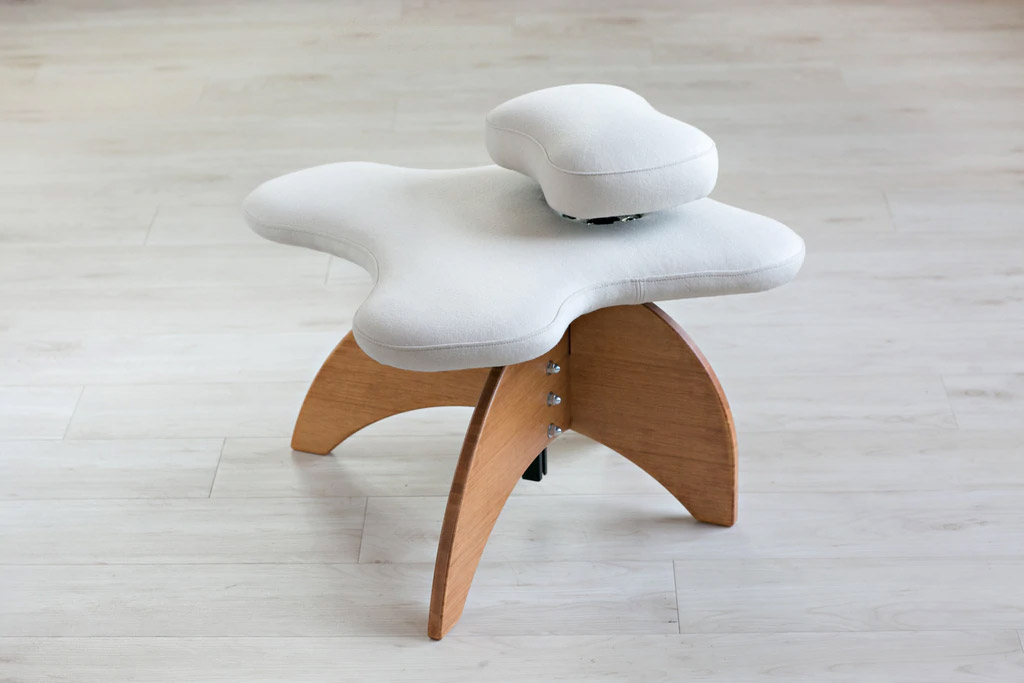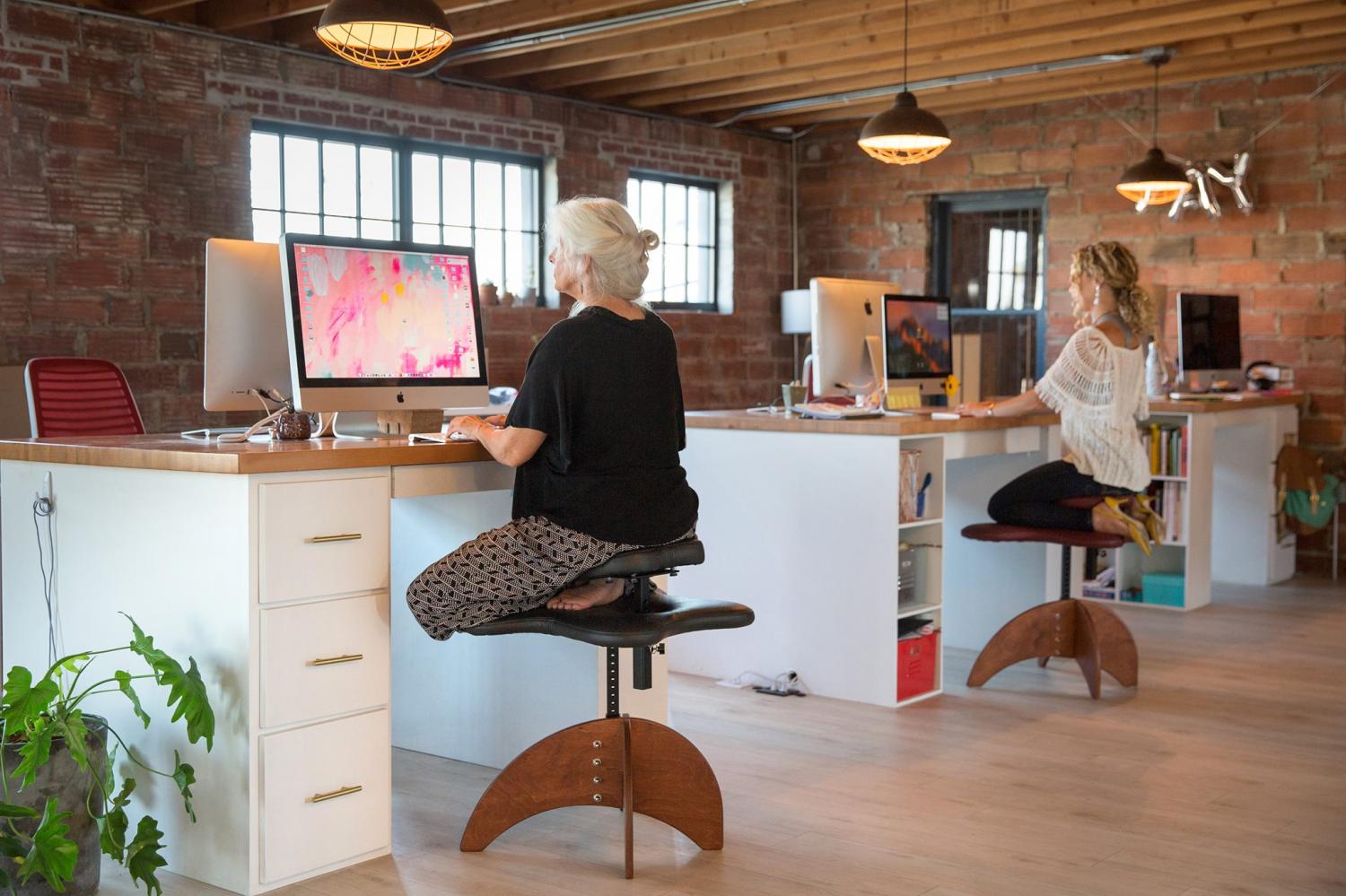 If you did want to sit normally in the Soul Seat, you can do that as well!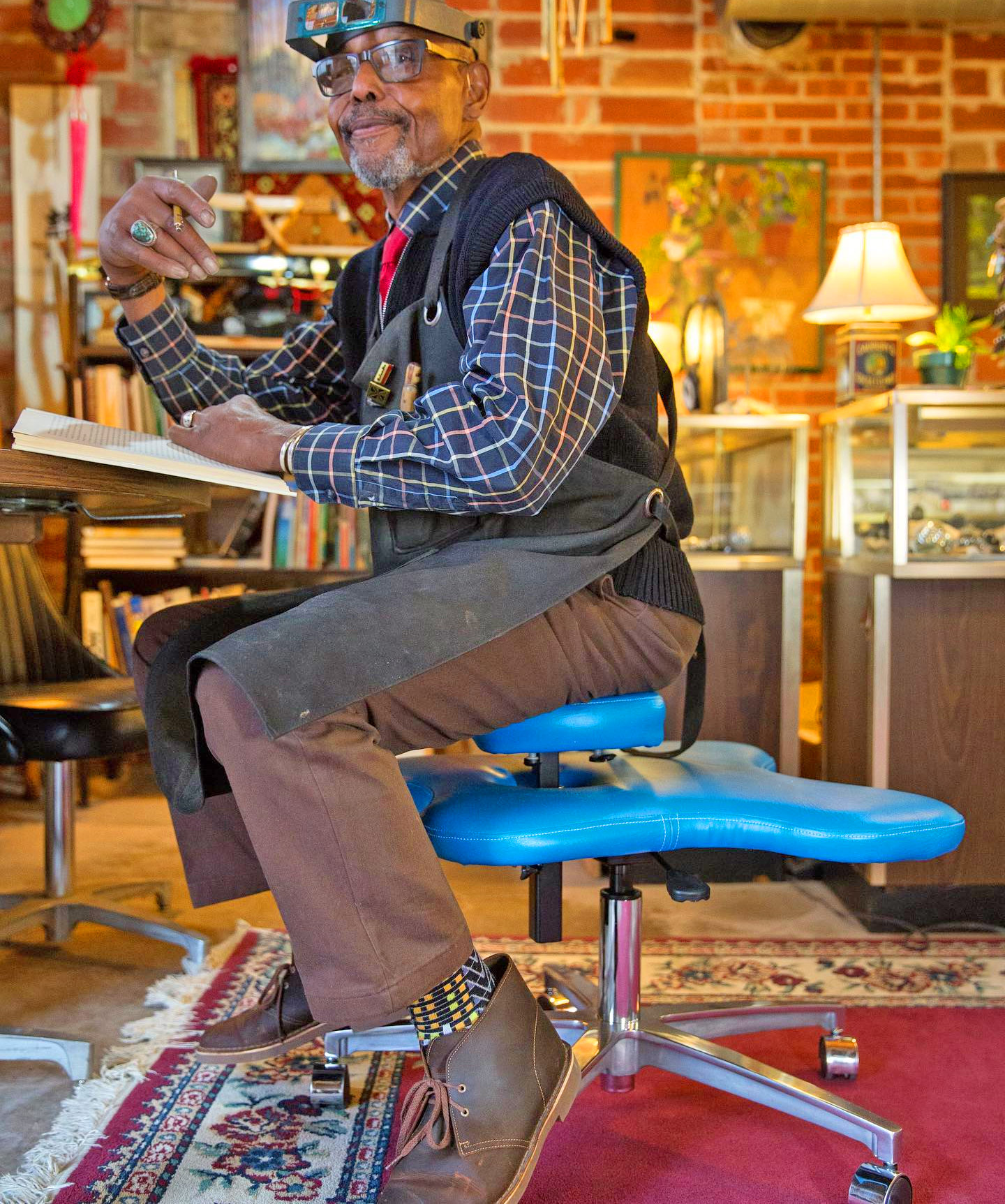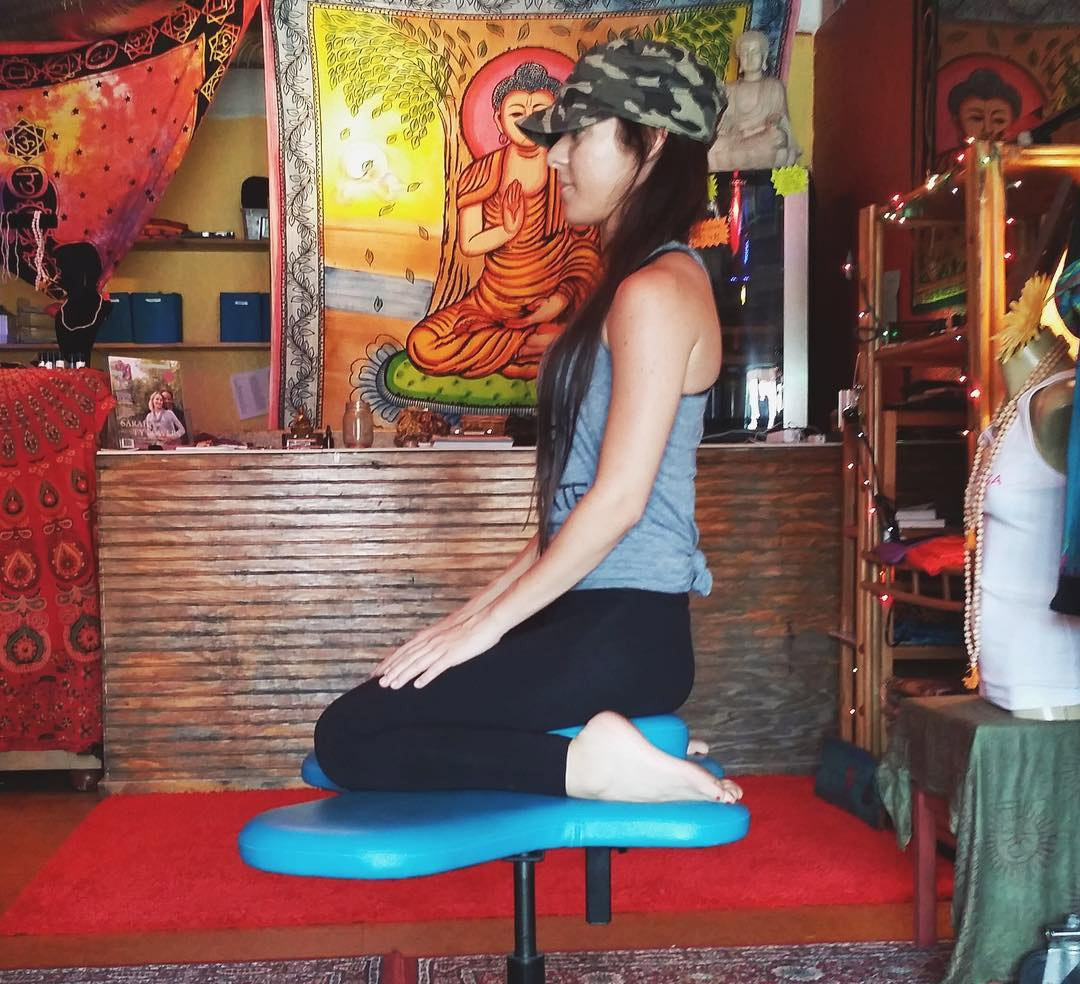 Subscribe To Our YouTube Channel