Altwork Robotic Moving Desk Lets You Work Lying Down or Standing
Date Published: 06/05/2019 8:55 AM
Standing desks are the latest office trend. These desks give your back, butt and body a break while allowing you to still be productive. Standing sounds like a lot of work though...what I'd really like to see become the next trend is working while lying down - but I don't think my boss would be too impressed with me rolling out a Disney sleeping bag on my office floor...Thank goodness for the Altwork Station! This workstation features an ergonomic armchair, a small work table, and a computer monitor mount all in one that can be configured in 40 different positions - from standing to lying down!
What Configurations Are Available?
The Altwork Station will provide you with 40 different positions so you'll never have to worry about pressure points and aches again. It will do pretty much anything from standing to reclining all the way back. When sitting you can keep your feet down (like a traditional desk and chair configuration) or you can prop your feet up at a wide variety of angles. Unlike most office chairs, you can recline the backrest at what feels like an infinite number of degrees. As you recline back, the work table and monitor adjust to maintain a consistent distance from your eyes and hands to ensure you always have an optimal working setup.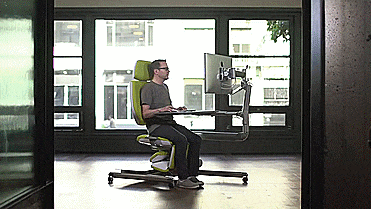 This workstation also allows you to rotate your screen so you can show a colleague something without them having to get all up in your person bubble.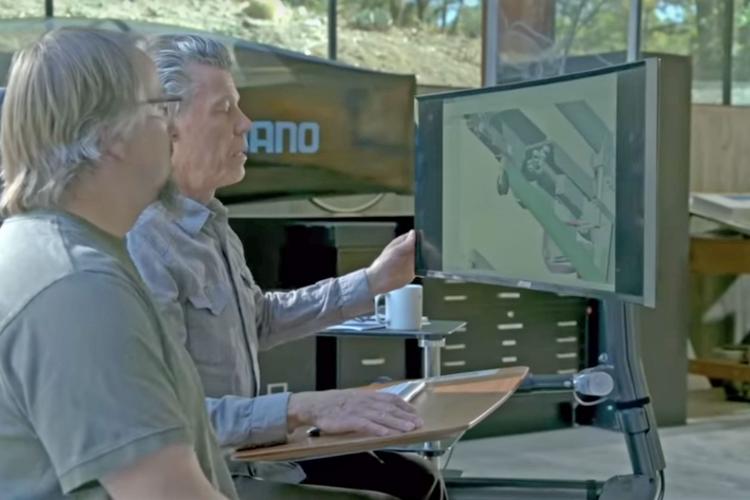 And, like a car, you can also save to memory 4 seated positions so you can rotation through the cycle getting the position just right every time - no time wasted with those minor adjustments!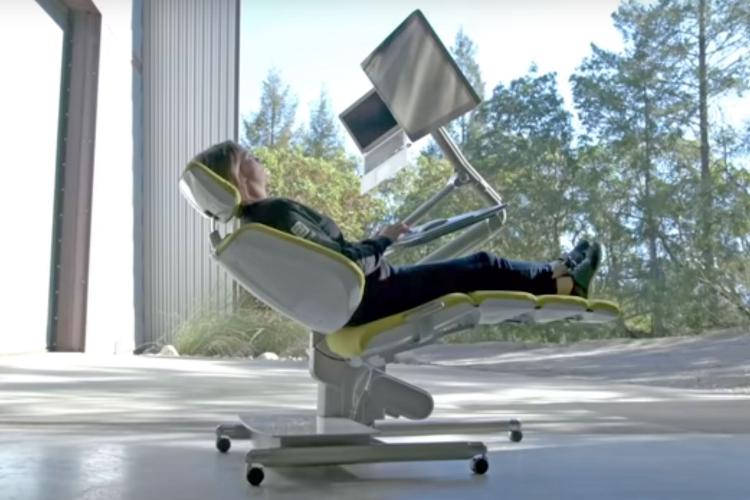 Give Me The Specs!
This workstation is 34 inches wide. The width will vary depending on the configuration, but if you want to be able to fully recline you will need at least 72 inches (they recommend an 18 square foot area for optimal use of the workstation). Following testing, this workstation is said to be suitable for those with a height range of 5'1" to 6'4" and up to 250 pounds so it should be suitable for pretty much anyone. If you are wondering about the weight of the chair itself...it weighs 210 without monitors or any other extras.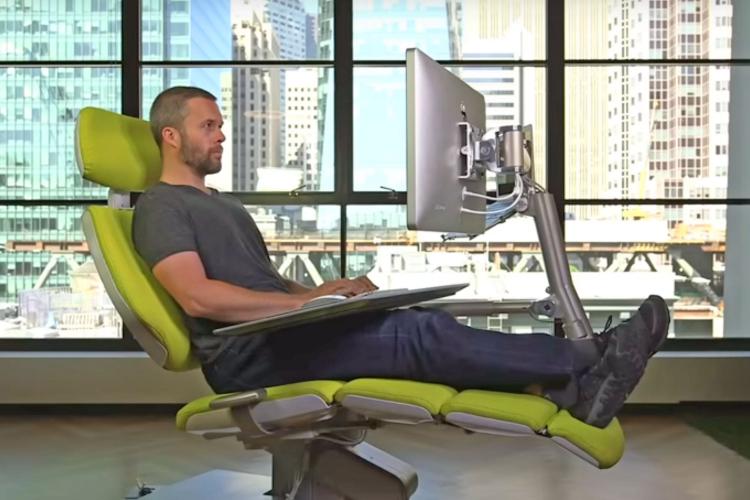 Included with this Altwork station is a chair with a head rest, rear panels, leg rest and palm rests. A monitor mount (monitor not included) that should work with any standard monitor. The 29" x 16" desk includes a built-in push button remote to operate the workstation right on the desk and a MAC or PC developer magnet set is included that will allow you to affix a keyboard, mouse, and tablets to the desk so they stay in place when the desk is tilted up. Both the monitor and desk can be adjusted to ensure both are at just the right height to ensure no eye and neck strain. The frame has wheels attached so the workstation is easy to transport. There is also a rear storage tray for those items you may need access to, but you don't want them taking up space on your desk.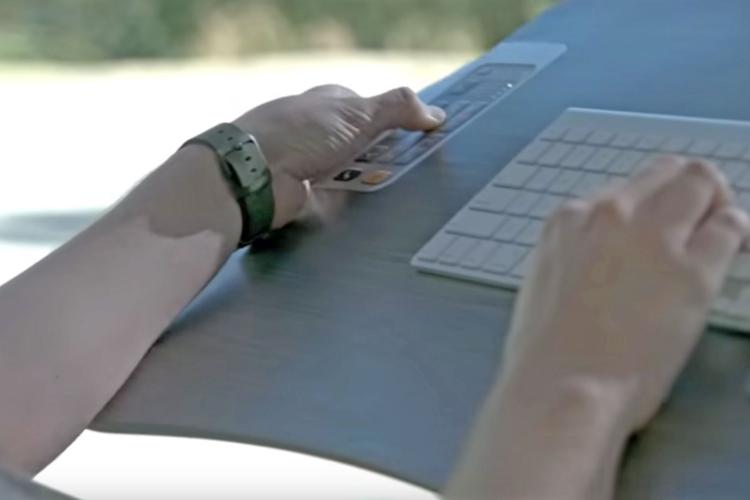 Check out the workstation in action below!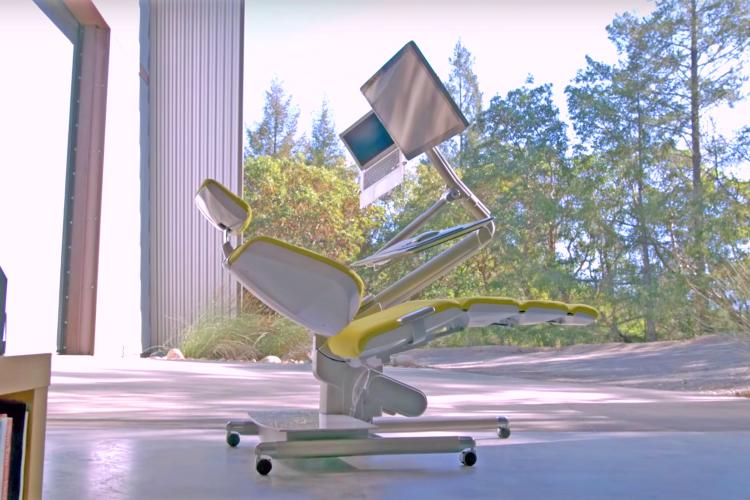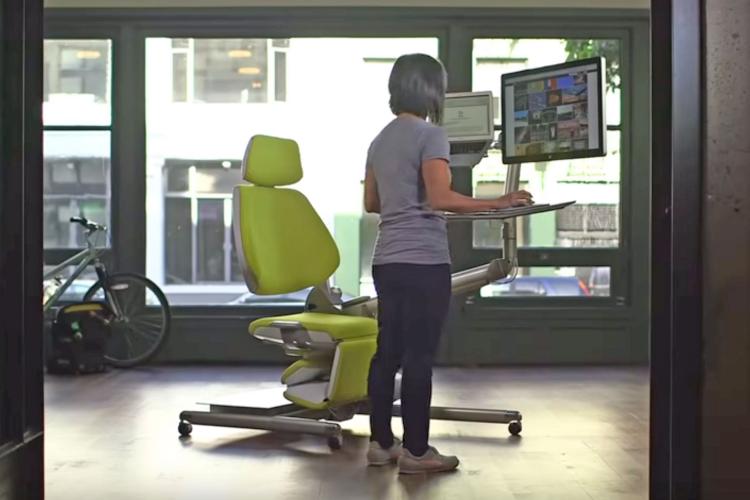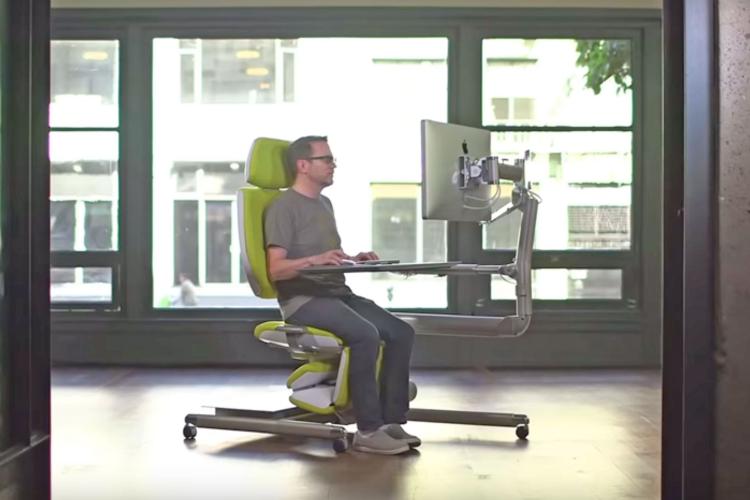 Subscribe To Our YouTube Channel