These Giant Plush Animal Sleeping Bag Beds Are Perfect For Kids Sleepovers
By Ryan on 12/05/2019 11:02 AM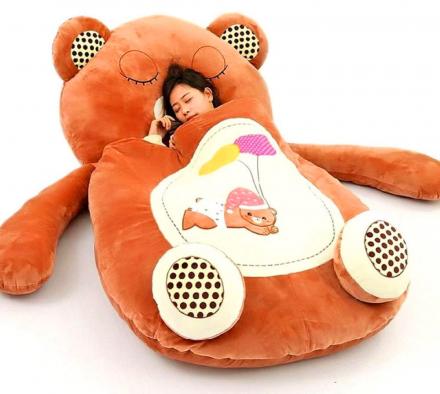 If you or your child are in the market for a new sleeping bag, and are not limited by space requirements in the slightest, you may want to take a look at one of these giant plush teddy bear sleeping bag beds! Though it's really not all that portable, it is kind-of still classified as a sleeping bag. It's a giant teddy bear that lets you hop inside his tummy for a nice cozy night sleep. Or you can just lay on top of him to use him as a bed.

What about a hugging minion bed?
The giant plush bear sleeping bag has a flap on his stomach that you can pull open and crawl inside like he's a kangaroo, and his giant plush head acts as a big comfy pillow to rest your head. It makes a perfect portable bed/sleeping bag for kids sleepovers and parties.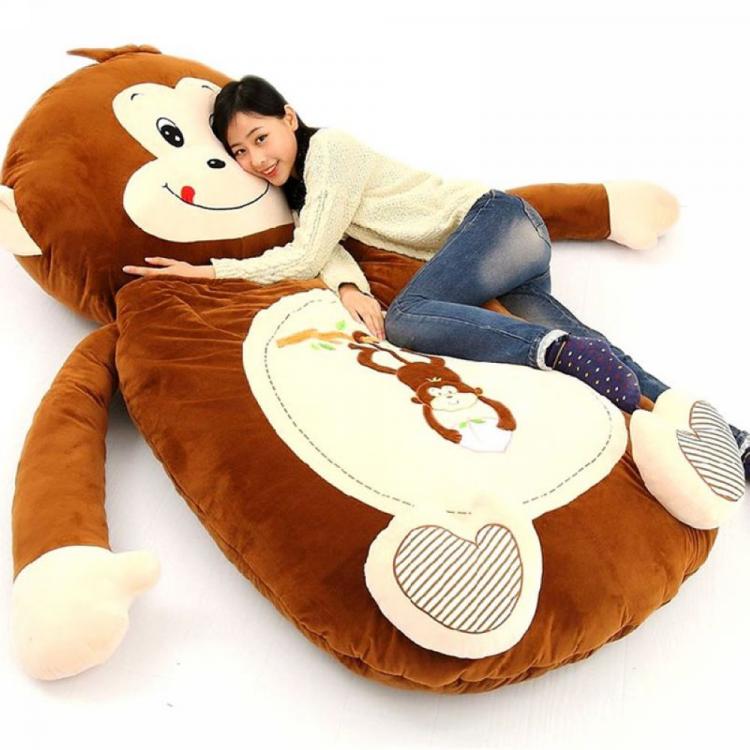 The plush animal sleeping bag come in two different sizes to choose from, including a smaller version which measures 5.2 feet long x 3.3 feet wide, along with a larger version that measures 6.56 feet long x 3.6 feet wide. The unique kids sleeping bag also comes 5 different animal models to choose from, including a teddy bear, a monkey, a cat, a ladybug, and a frog.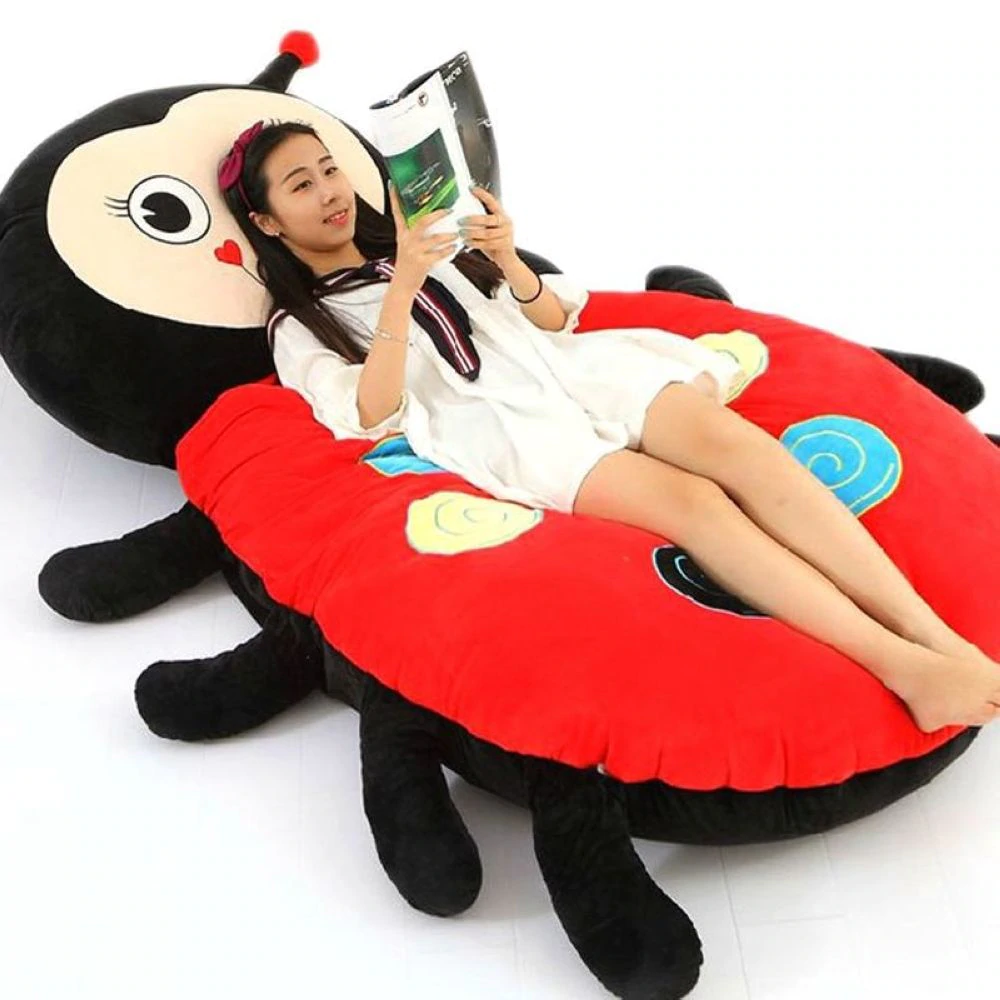 The giant animal sleeping plush sleeping bags come off from the cushion that their wrapped around for easy cleaning when needed, just unzip it, throw it into wash, dry it, and zip it back up.