The Ultimate Hideaway Makeup Vanity
By Ryan on 11/13/2020 10:02 AM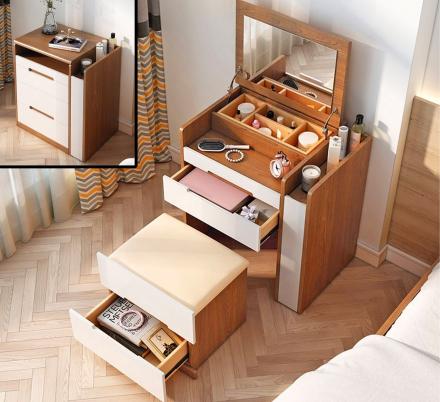 If you're in the market for a new makeup vanity, but don't want to have the wasted space or the look of a vanity in your room when it's not in use, we may have found one for you. It's this hide-a-way vanity that looks just like a side table when not in use, but open it up, and it reveals a full pop-up vanity mirror, two drawers for storage, an integrated padded chair with even more storage, and more. It's called the Multifunctional Makeup Vanity Set with Drawers & Stool, and it's perfect for saving on space in smaller homes, or for anyone looking for a hidden makeup vanity.
The hideaway makeup vanity cabinet works by pulling up on the top surface of the cabinet to reveal a pop-up mirror which also reveals a wooden organizer to store makeup and other tools, along with a flat surface that pulls-out towards you for for more surface area where you can set brushes, jewelry, a second mirror, your phone, a laptop, and other essentials while you do your makeup. An integrated drawer is also located under the surface where you can store even more makeup and beauty tools.
On the side of the cabinet is a small storage surface, with a vertical pull-out drawer underneath it where you can store larger bottles of lotion, and other goods. The bottom part of the cabinet pulls out to form an integrated padded seat where you can sit to do your makeup, plus under the seat is another drawer for even more storage. The top pad of the stool also can be removed to access more storage.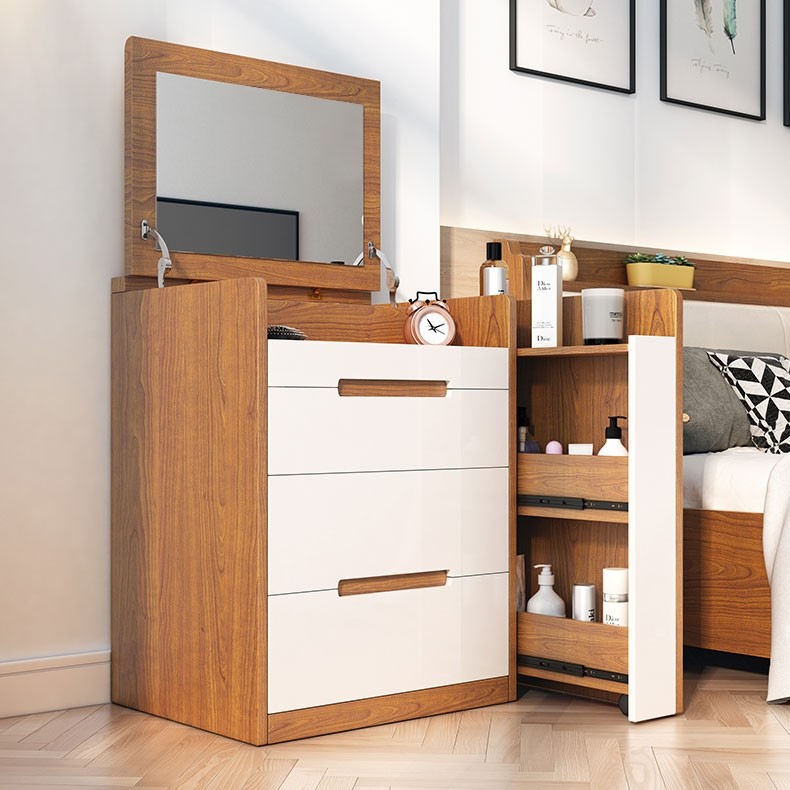 The hideaway makeup vanity cabinet is made from both manufactured and solid wood, is finished in walnut and white colors, the seat is made from PU Leather and foam, the vanity cabinet contains a total of 3 storage drawers, and in total it measures 23.6 inches long x 19.1 inches wide x 31.2 inches tall. The pull-out seat measures 22.2 inches long x 16.3 inches wide x 15.1 inches tall, and is mounted onto caster wheels to easily move it in and out of the hideaway makeup vanity.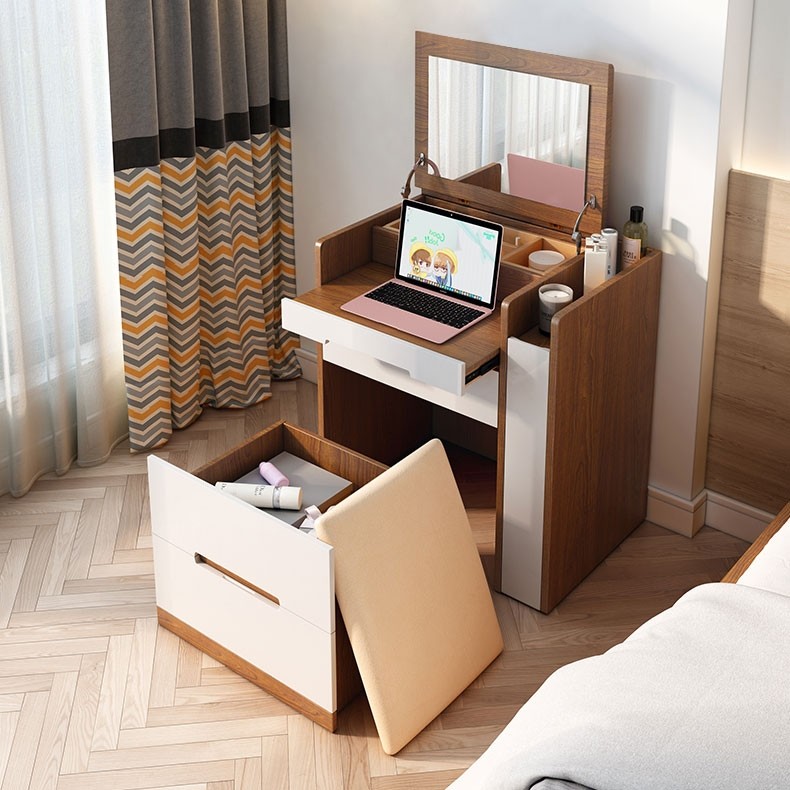 The same company, Homary, also offers a few other hideaway makeup vanities with hidden storage space and hidden pull-out stools. You can check them all out here, or check out or favorites below with links to each one below each image.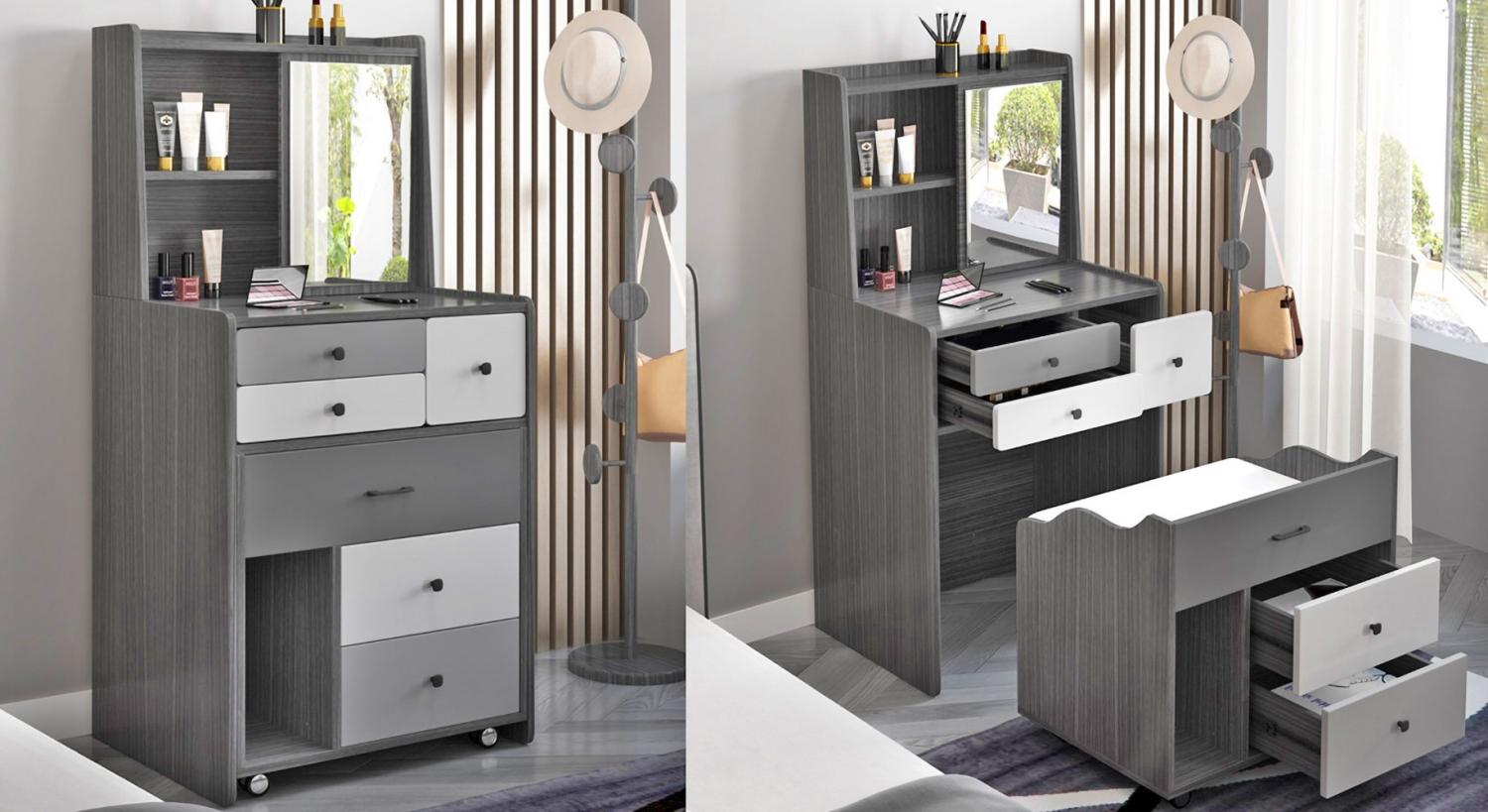 GET THIS ONE HERE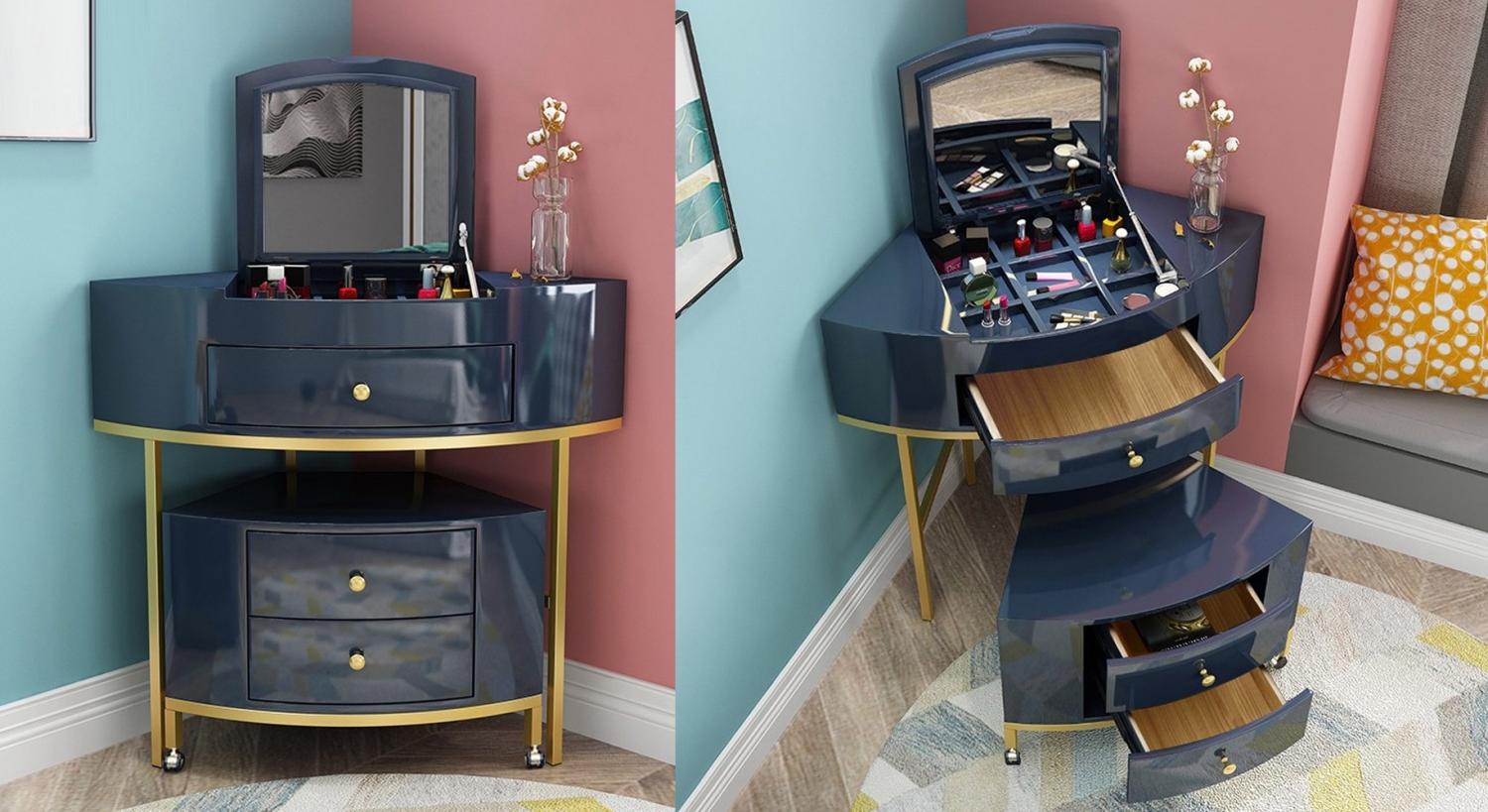 GET THIS ONE HERE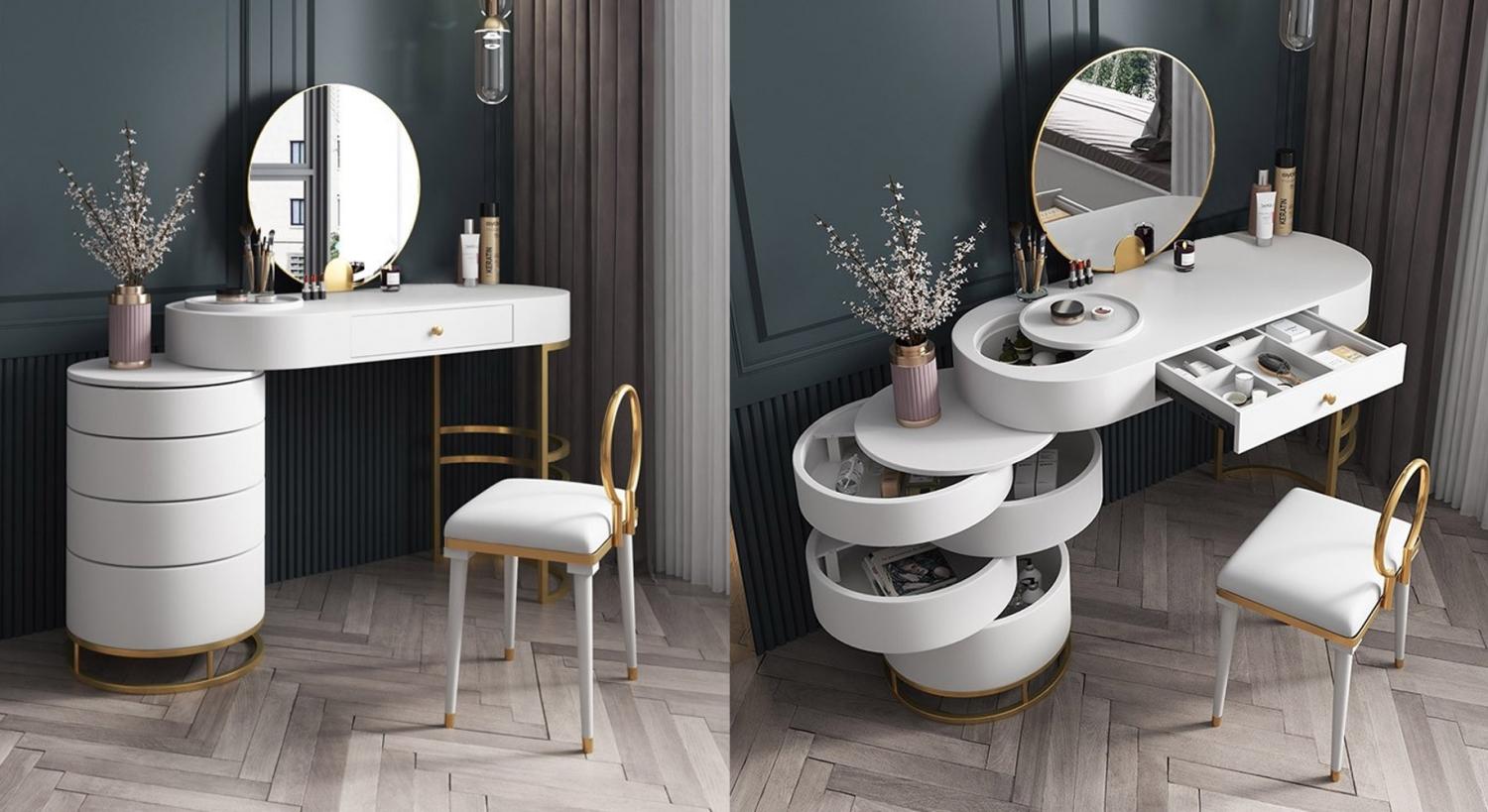 GET THIS ONE HERE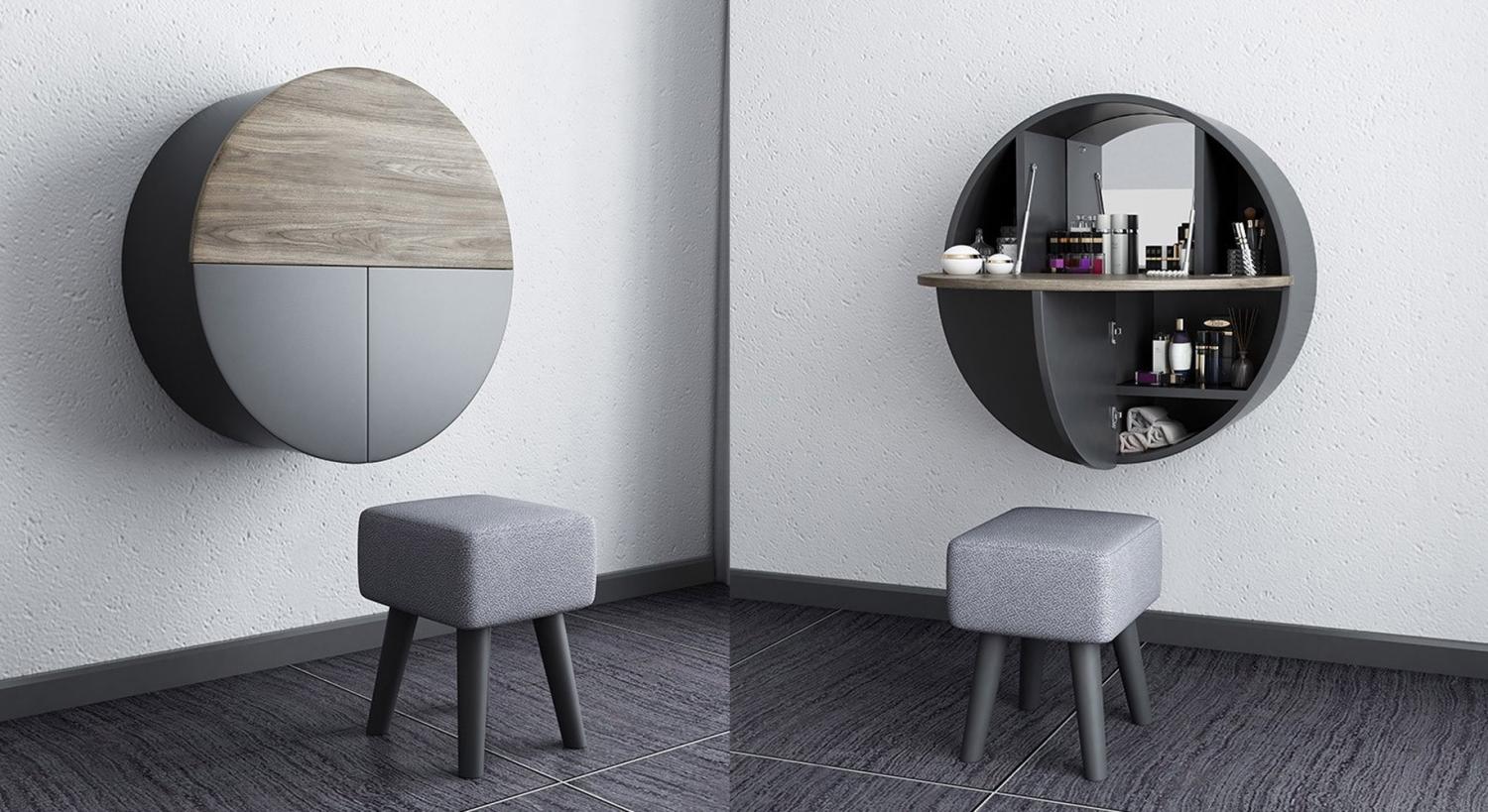 GET THIS ONE HERE