This Despicable Me Minion Sofa Bed Has Arms That Will Hug You
By Ryan on 12/15/2017 4:13 PM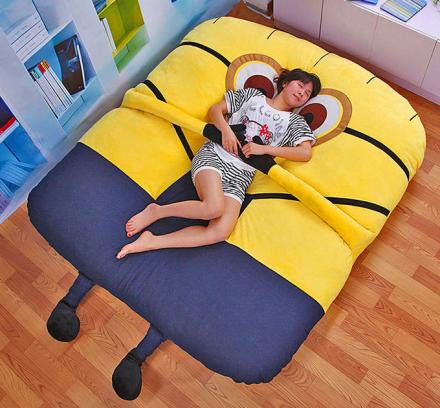 Much like how men get lonely and need a fake girlfriend pillow to cuddle with, and how woman get lonely and need a fake boyfriend pillow to cuddle with, when children get lonely they get a bed that will hug them. When watching Despicable Me, all you really want to do is steal a minion and hug him until he suffocates and dies, well now you can, except he will be doing the hugging, and hopefully not to death.
This giant Despicable Me minion sofa bed kind of works like a sleeping bag mixed with a futon as the minion's overalls act like a sheet or sleeping bag that you can get under like a cover, and best of all the bed comes with giant arms on the side of it that you can pull around to hug you or really do whatever you like with them (let's keep this civilized though).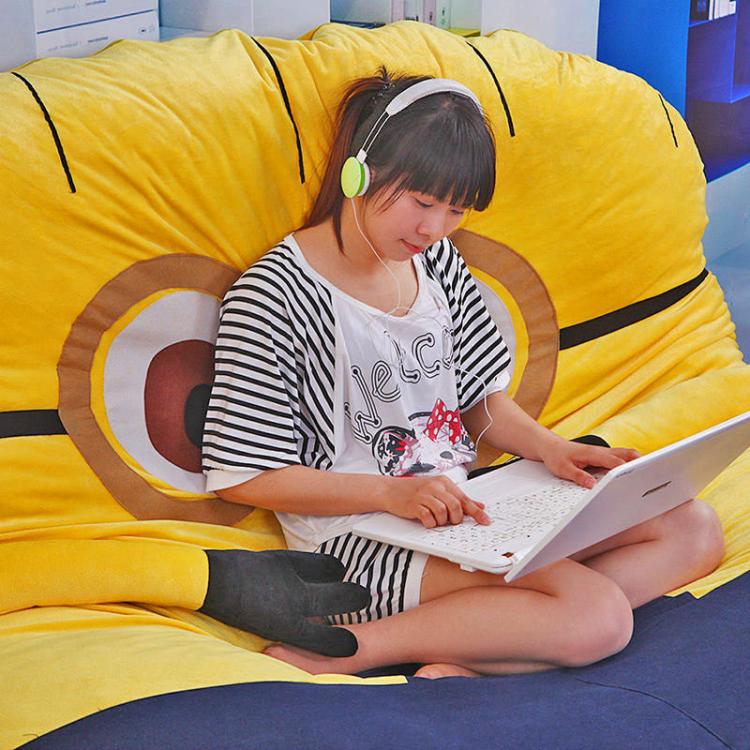 Although the original Minion bed with arms that was sold by Etsy store SleepingPalace is no longer available (nor is the store even active it seems), a similar bed (which is the one we are linking to) is available on Amazon.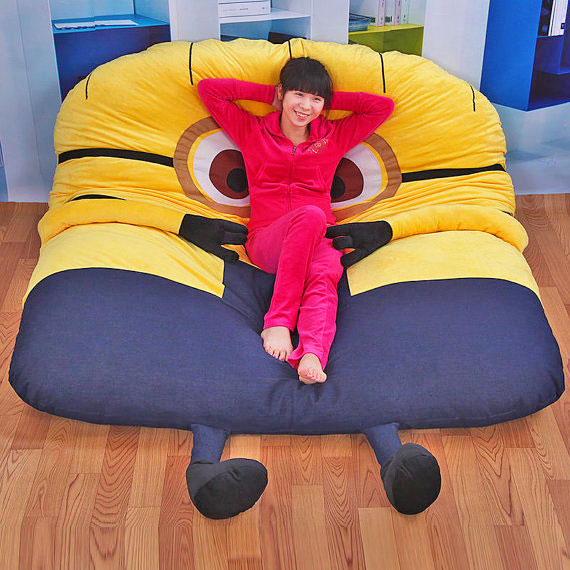 Unfortunately the one on Amazon isn't quite exactly the same as the Etsy version as it doesn't work like a sleeping bag where you can get under his overalls like a sheet. But what can you do.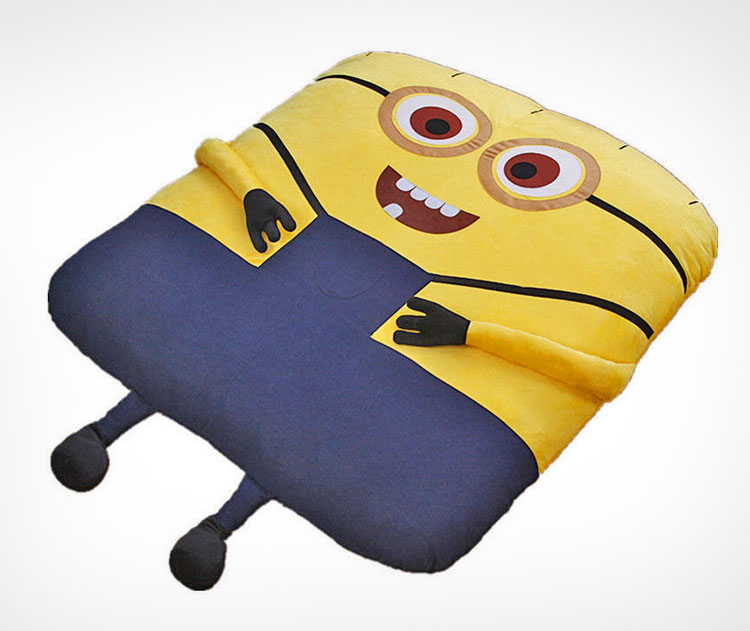 The Despicable Me Minion bed with arms measures roughly the size of a twin bed at 6.6 feet long x 5.9 feet wide x 5 inches deep, is made from high quality super soft fabrics, the inner padding is made from polyester and cotton, and in total the bed weighs just 24.2 lbs.