This Incredible Shape-Shifting Origami Planter Grows With Your Plant Over Time
By Ryan on 09/12/2019 1:43 PM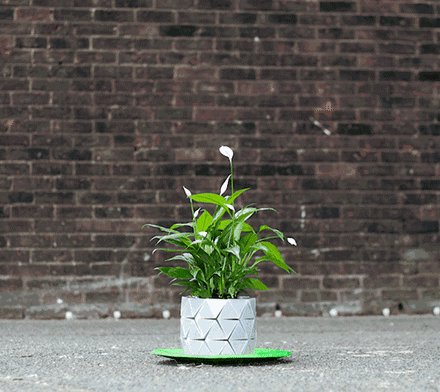 'GROWTH' as so it's called is a plant pot that grows over time with the plant. Using it's origami like structure, the pot can slowly unfold to reveal extra room in the pot for the plant to grow. Normally when a plant becomes too big for it's pot, it gets to be a messy process trying to find a bigger pot. The origami pot was designed to grow in a carefully calculated way to grow right with nature, and is able to grow with the plant from the seedling stage in it's life all the way to its full grown size.
Designed by Studio Ayaskan, a team of London based designers, the shape-shifting origami like plant pot is unfortunately just a concept for now, but I bet if you hone in on your origami skills for about 10-20 years you might be able to replicate the pot.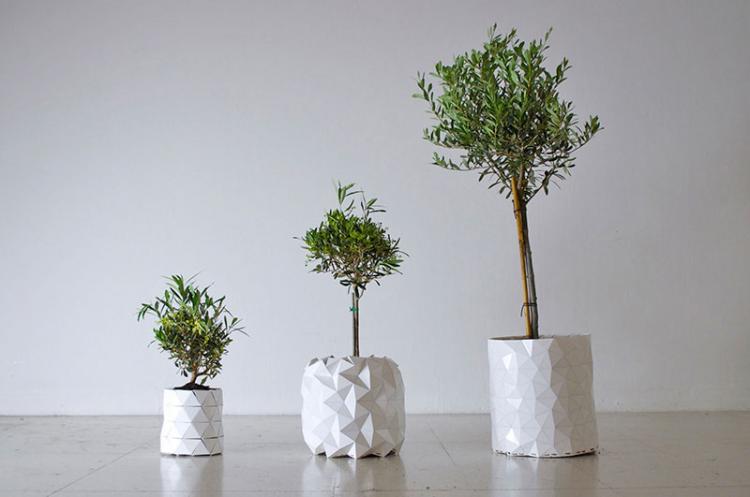 The shape-shifting plant pot was designed to show that we as humans can live in harmony with nature and that we can adapt and grow, instead of living the current way of using something until it becomes useless to us and then throwing it in the garbage and buying a new one that works better.
- via My Modern Met