There's a Blockbuster Party Game That Comes in a Nostalgic Blockbuster VHS Tape
By Ryan on 08/12/2019 10:10 AM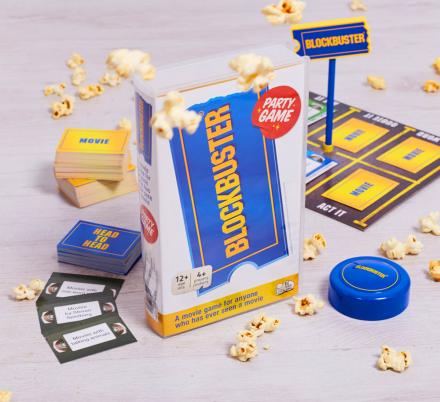 If you remember walking into a Blockbuster movie rental store, you probably remember endlessly searching for VHS movies using just the cover of the box, only to be highly let down after you're 30 minutes into the movie you selected. Well, that and highly overpriced candy and snacks. You can now enjoy Blockbuster stores with this new Blockbuster move trivia game that actually comes in a Blockbuster VHS box.
In what's sure to be a major blast from the past, the Blockbuster movie trivia party game is essentially for anyone that loves party games and who's ever seen a single movie ever. You'll get a blast of nostalgia every time you crack open that VHS tape holder to start the game. There was nothing quite like cracking open that case for the first time and smelling that delicious video tape plastic come through your nostrils and tingling the nose hairs.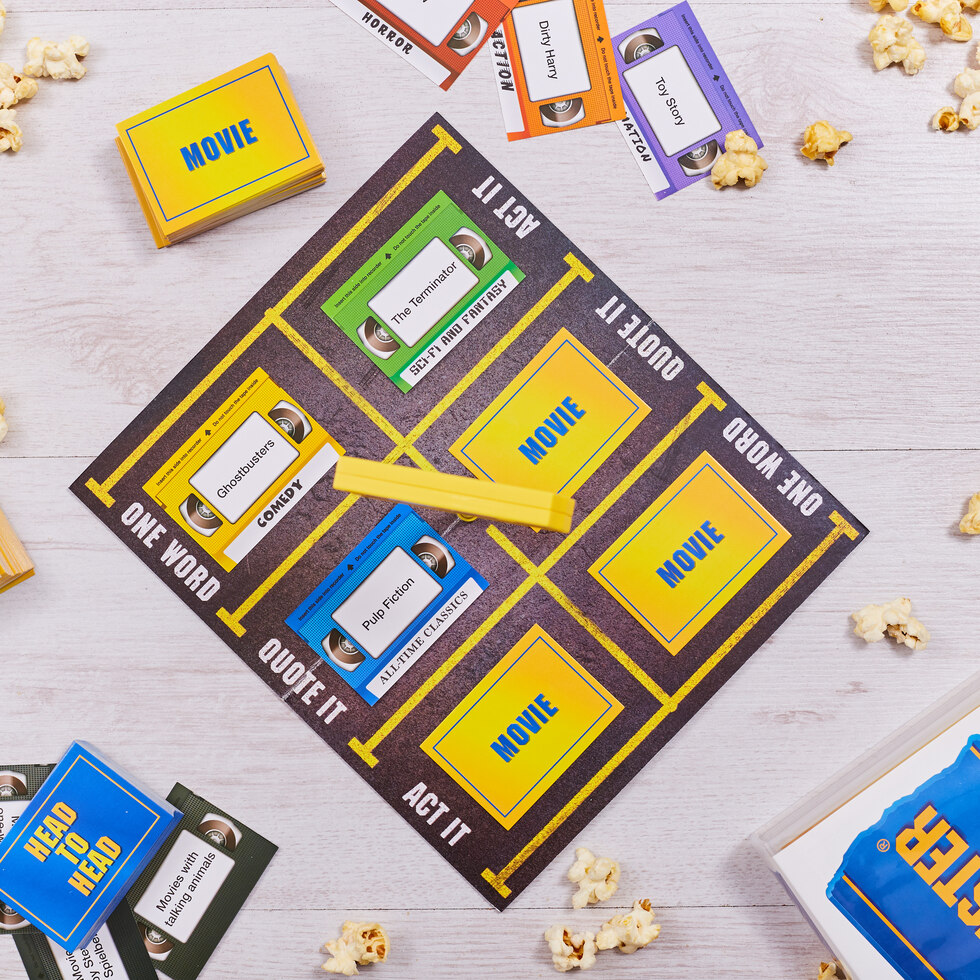 How the Blockbuster movie trivia game works is, you first choose a game to play, either a battle style game, a charades style version, or an acting-out version. With the head-to-head battle version you scream out as many film titles as you can before the timer runs out. With the acting-out style you choose three classic films, then describe it with quotes, and act it out so people can guess the movie title, with the charades style, you just essentially play charades with movie titles.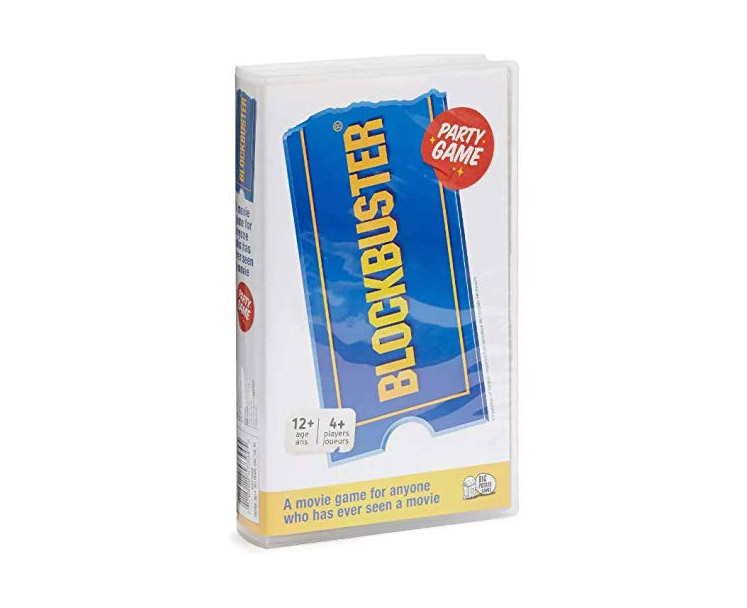 The Blockbuster movie trivia game can be played with 4-12 players, comes with 200 different movie title cards to select from, and it all comes bundled in a handy to store VHS tape container from Blockbuster.