These Quirky Dinosaur Shaped Office Chairs Are The New Exercise Ball Replacement
By Ryan on 11/01/2021 10:43 AM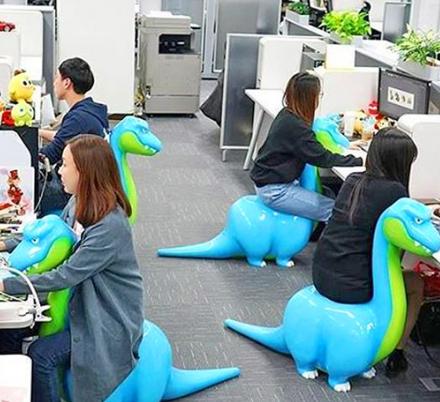 If you consider yourself a bit of a dinosaur geek, like Tim Murphy from Jurassic Park, perhaps it's time to come out to your office coworkers and sit atop a Brachiosaurus instead of your regular office chair. Yes, there's now an office chair that looks just like a dinosaur, and it allows you to sit in a bunch of different positions, and might just strengthen your core much like a giant ball might do.
The dinosaur shaped office chair allows you to sit with your legs to the his side for a nice wide seat, with your legs around his neck for an A.C. Slater type chair sitting position, or you could even sit backwards on the dinosaur and have his neck act like the backrest of a chair for optimal comfiness.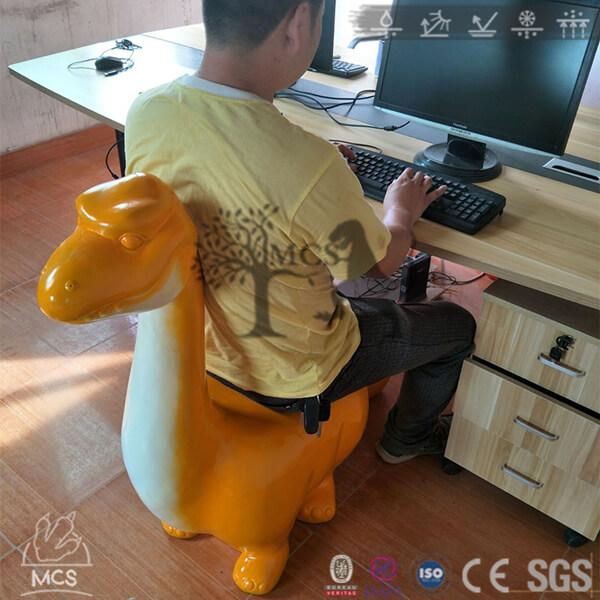 A perfect way to liven up any office area, have a little more fun on Fridays, or just burn through the end of a yearly office department budget, the dinosaur shaped desk chairs are a perfect mixture of quirkiness, and practicality. It works as a fun and unique chair for an office, in your home, or even in a playroom.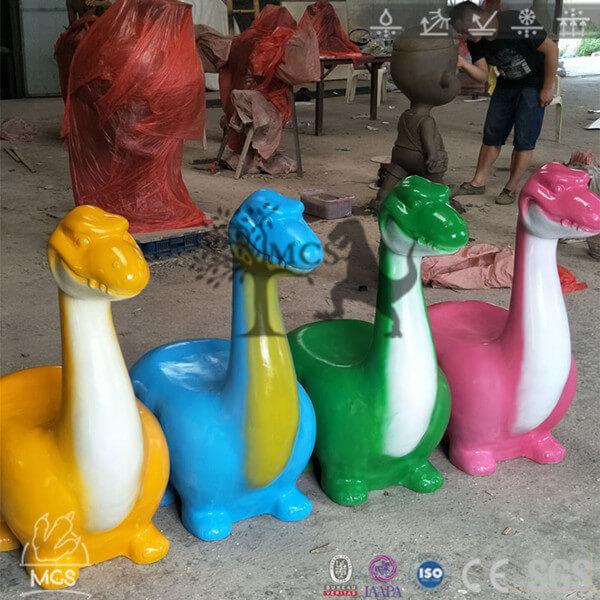 The giant dinosaur shaped office chairs comes in 4 different colors to choose from, including, blue, pink, yellow, and green, though they can be customized with a different color and even a company logo if you wish.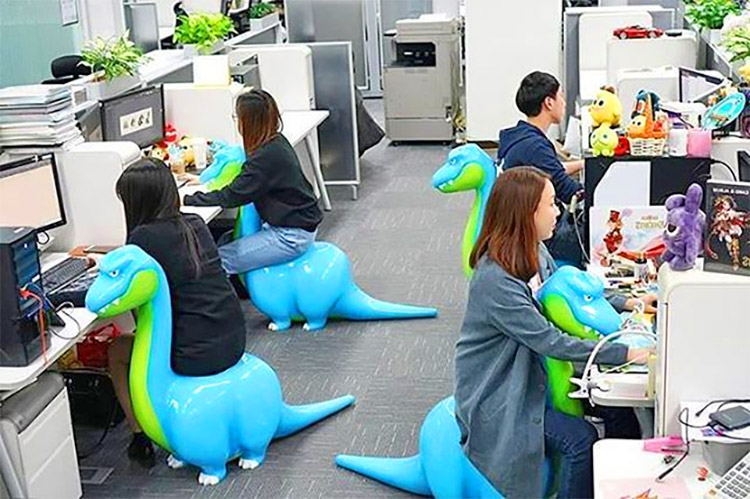 The dinosaur computer chairs measure 39 inches long x 17 inches wide x 39 inches tall, can support up to 300 lbs, the chair weighs about 28.6 lbs, is made from durable resin FRP, and it's weather resistant for years of long-lasting color.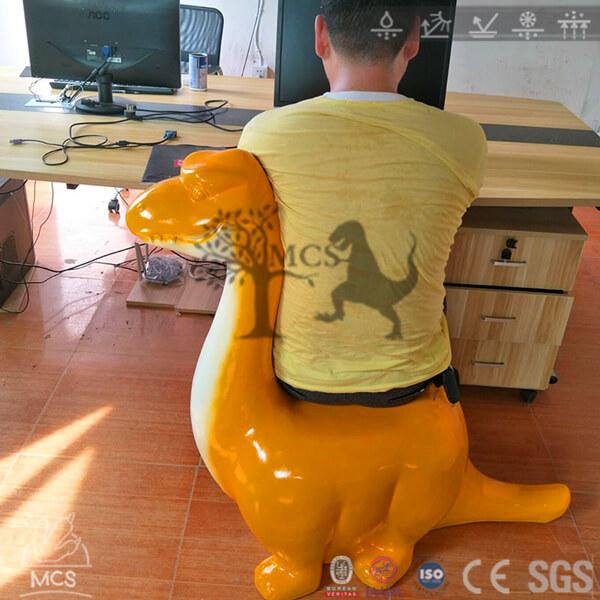 Check out the dinosaur shaped office chairs in action via the video below.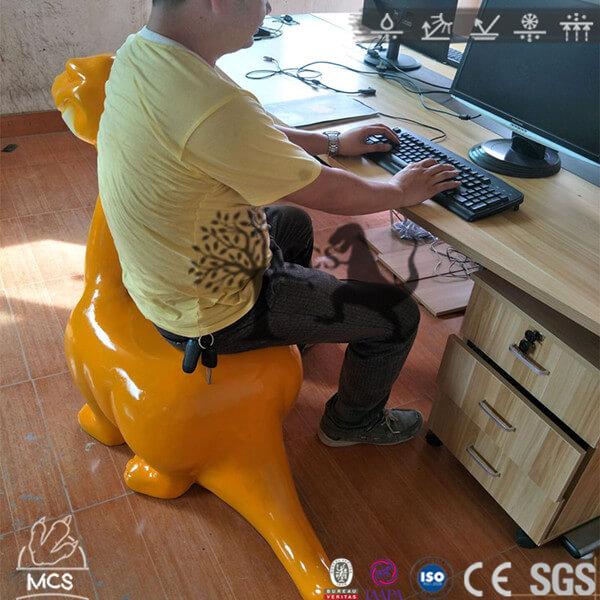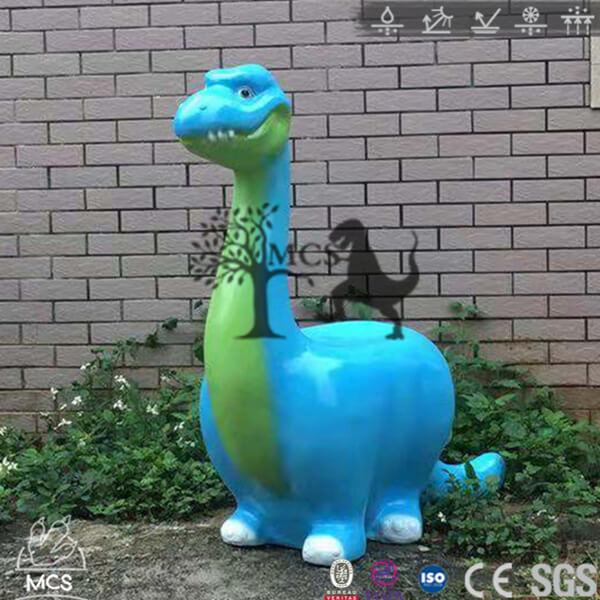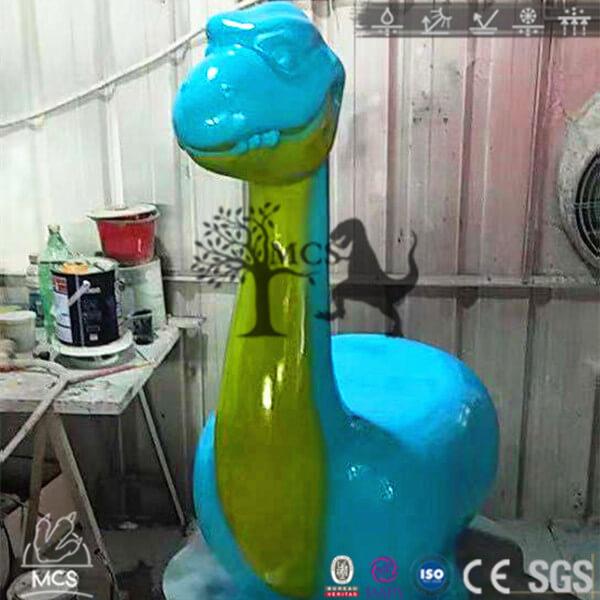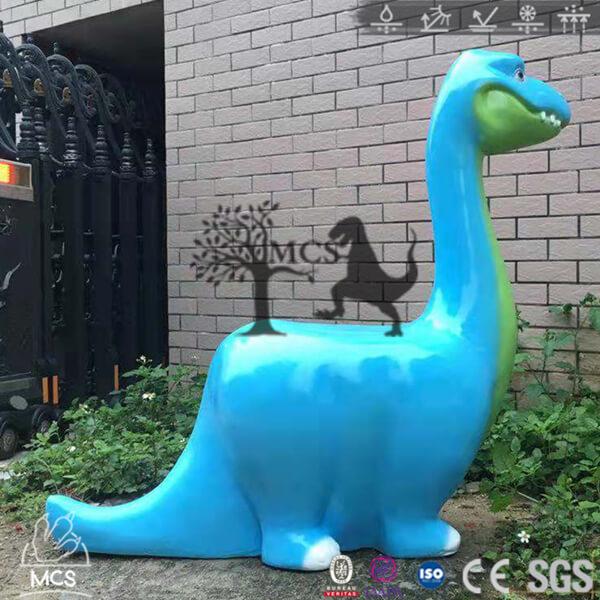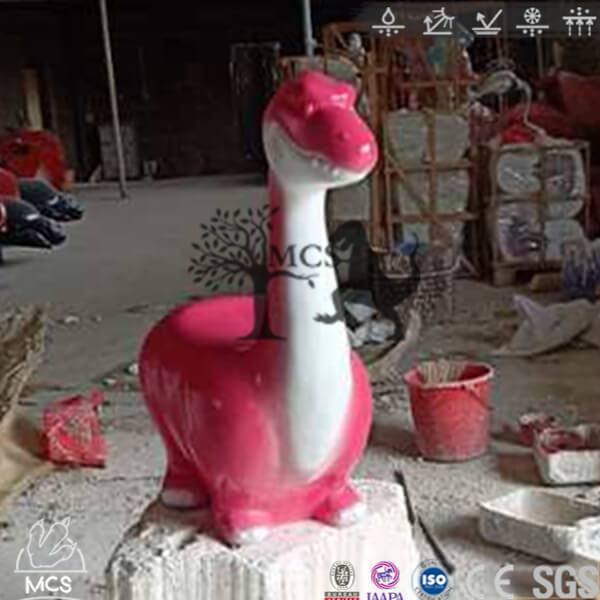 Subscribe To Our YouTube Channel