Knife Within A Knife - Stainless Steel Nesting Cooking Knife Set
By Ryan on 06/27/2021 7:38 PM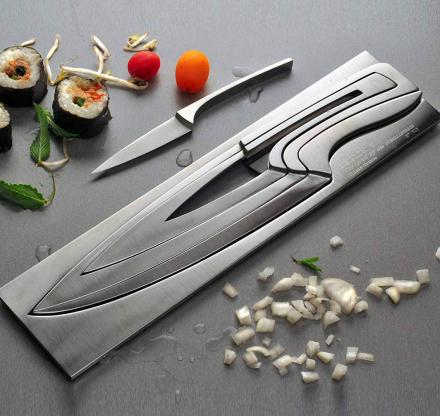 Experience knifeception for your self with these incredible nested cooking knives. Designed by Mia Schmallenbach, the knives are made of stainless steel, and include a paring knife, utility knife, a chef knife, a slicer, and a matching stainless steel container block. I would purchase these, but unfortunately you don't need knives to eat hot pockets.
Called the Deglon Meeting Knife Set, the unique nesting stainless steel knives will surely give your kitchen and your cooking time an amazing modern and innovative design experience. Your cooking onlookers will be amazed as you pull a knife out of a knife, then a knife out of that knife!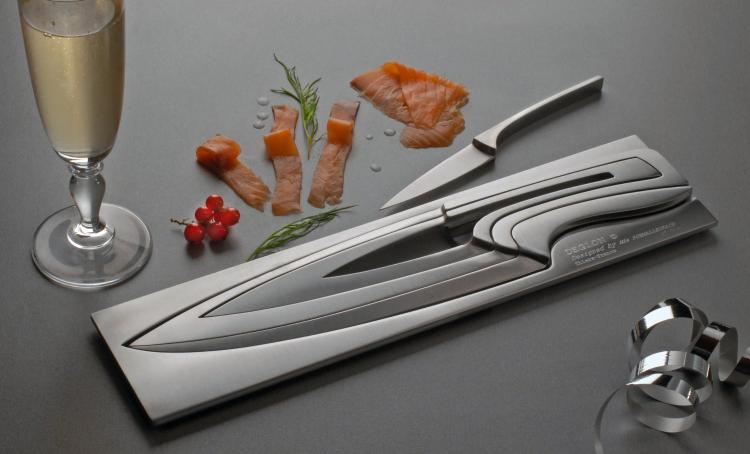 Though the original nesting knife set is no longer available, there are a plethora of similar nesting cooking knife sets available on Amazon for much cheaper than the original design.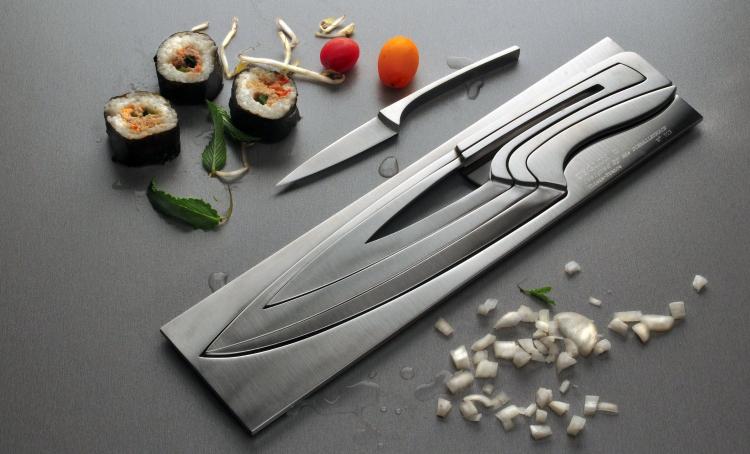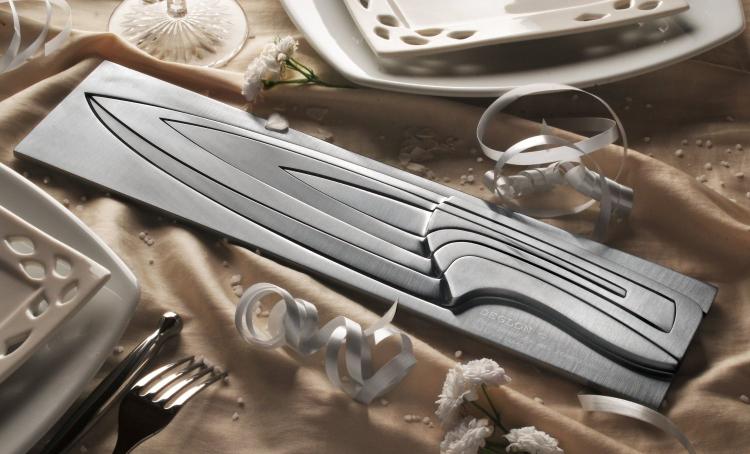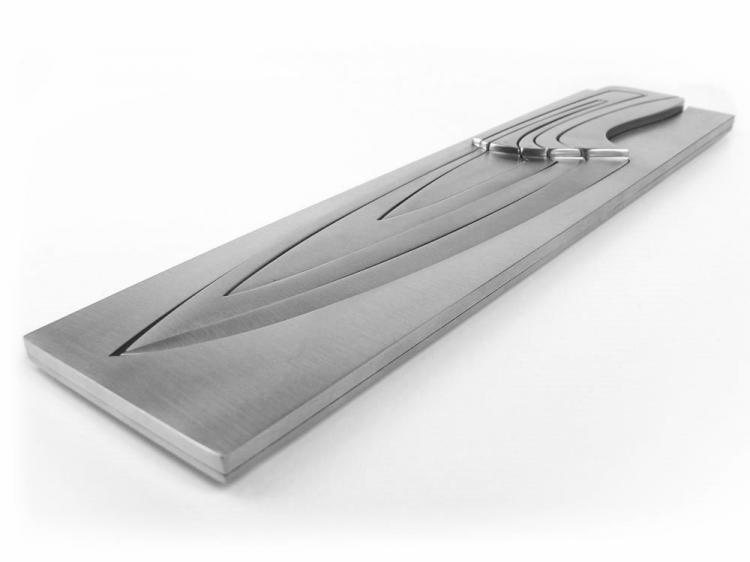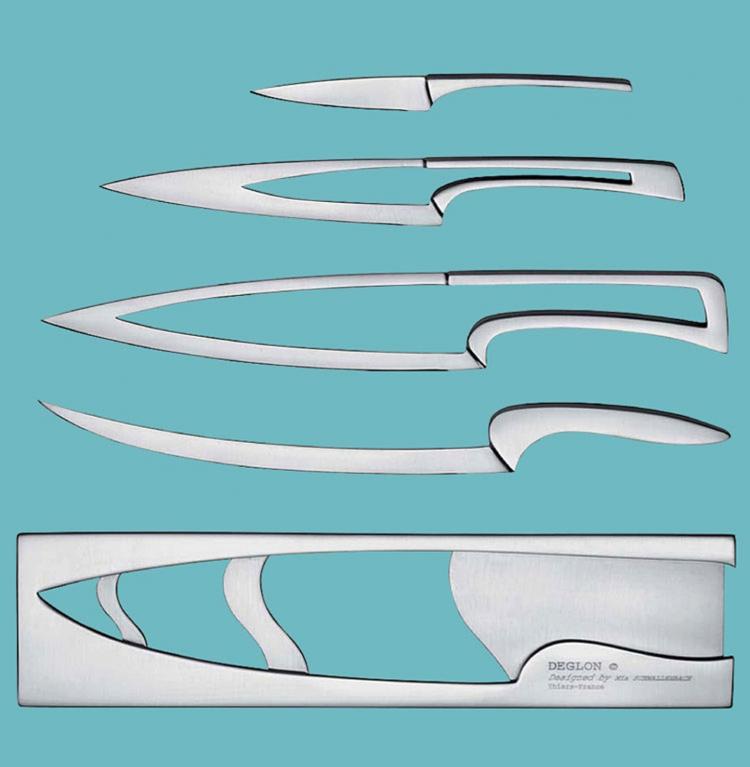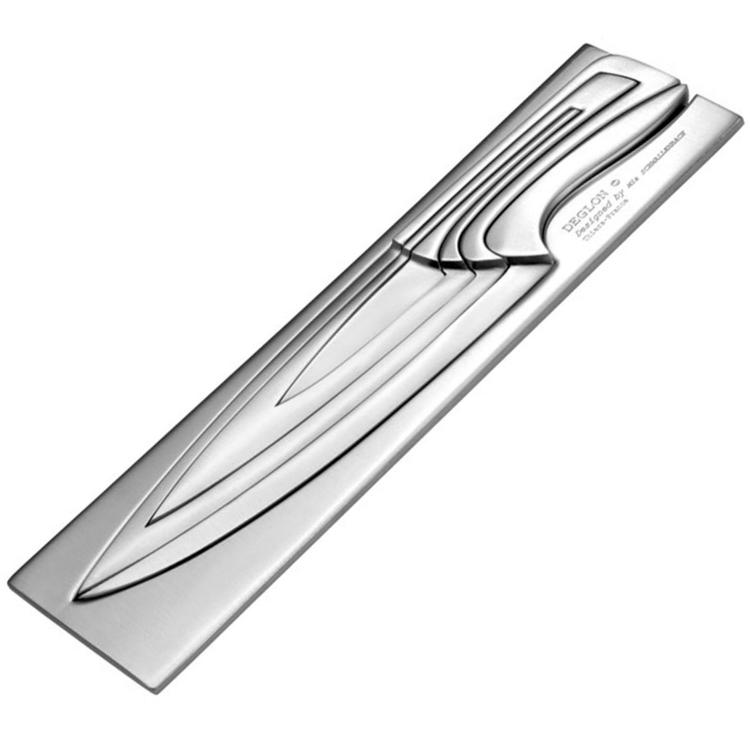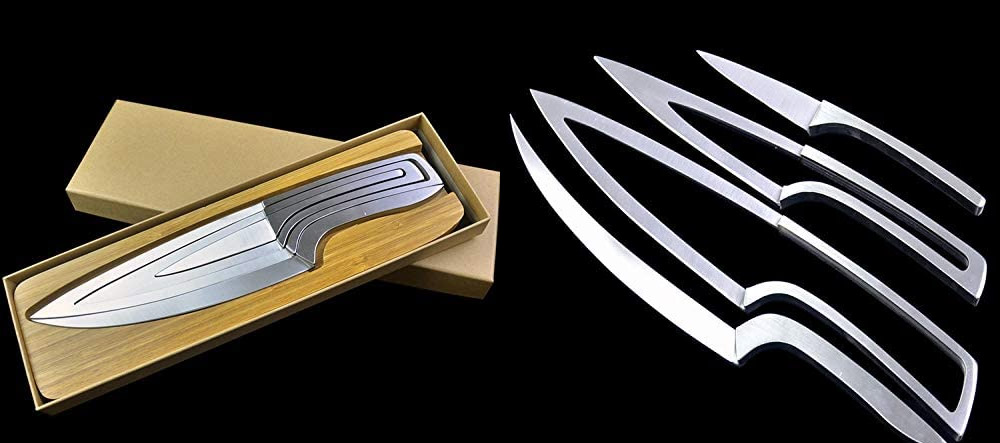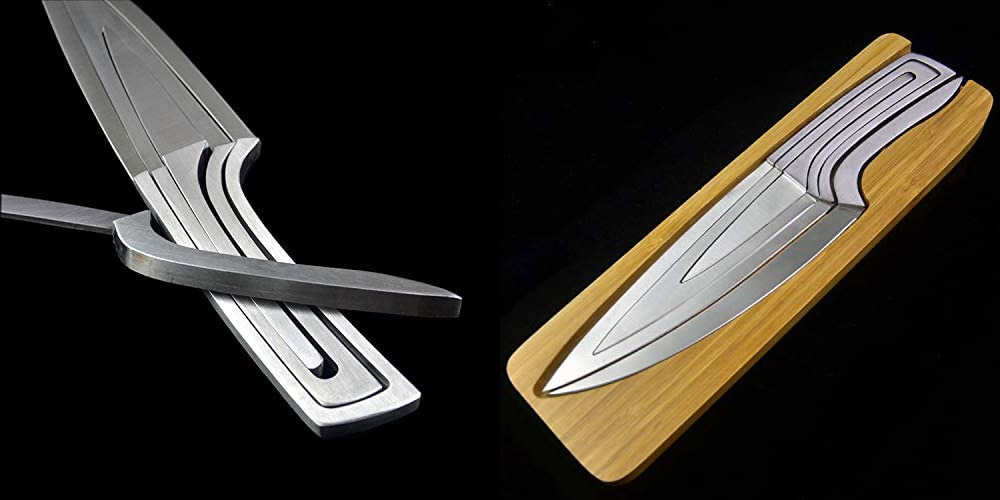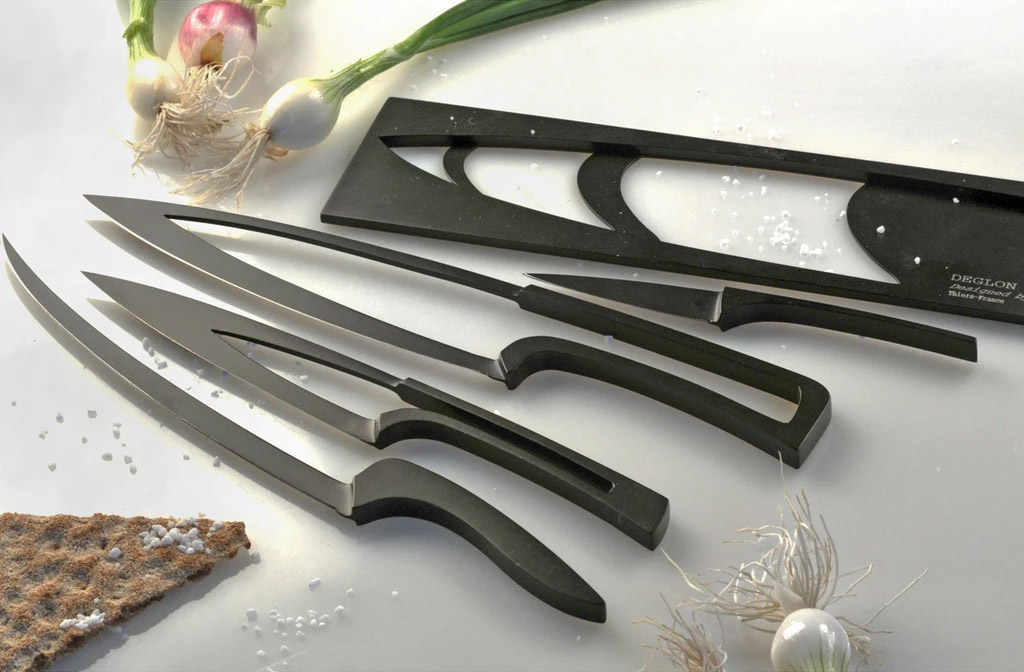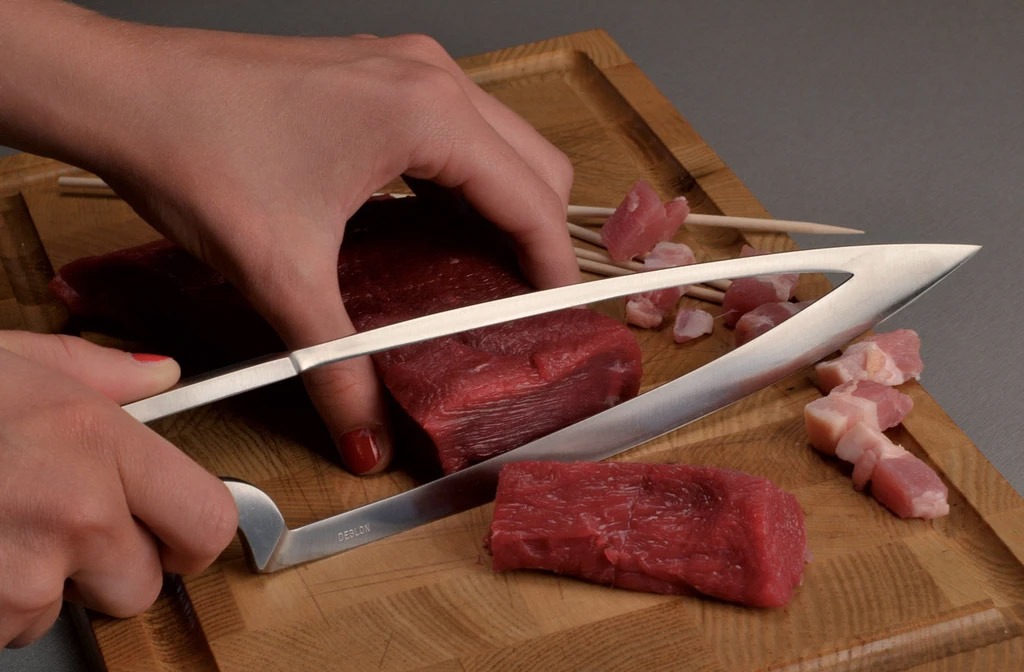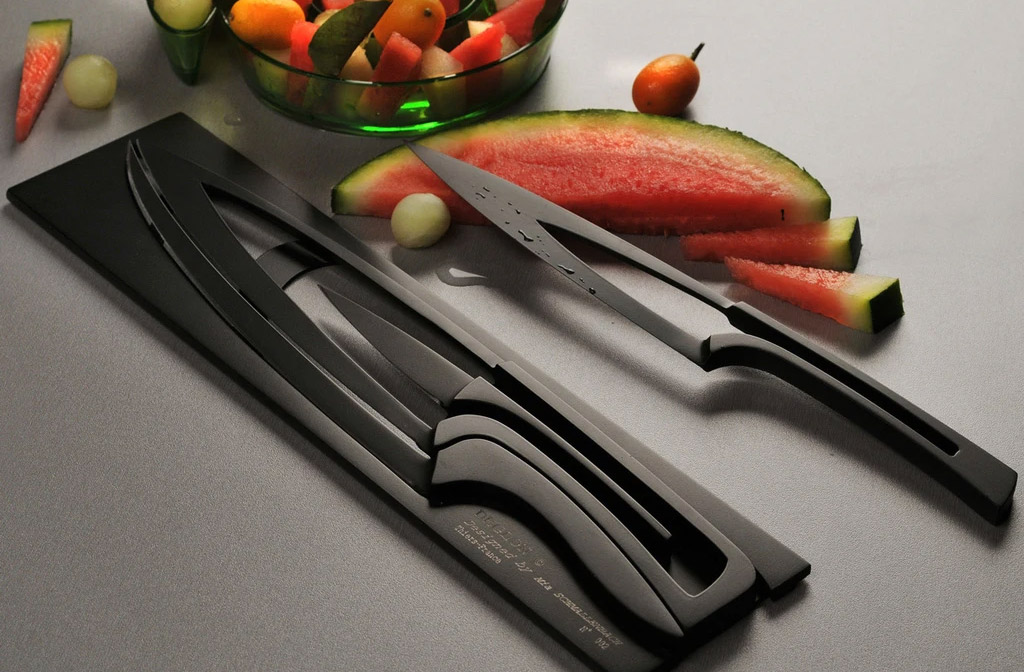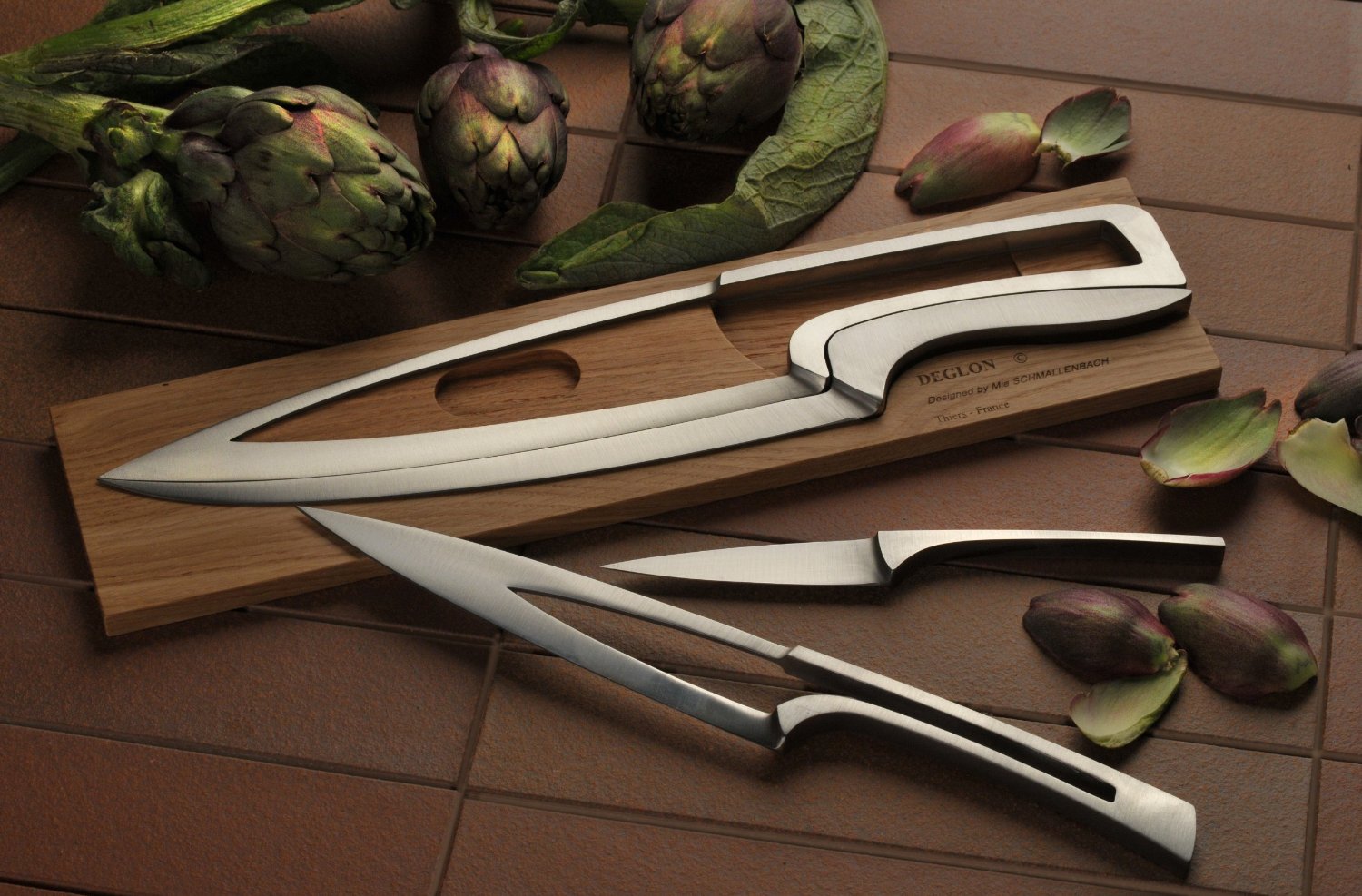 Check out the Deglon nesting knives set in action via the video below.

Subscribe To Our YouTube Channel