This Emergency Travel Urinal For Kids Is Perfect For Long Car Rides
By Ryan on 08/11/2021 9:04 AM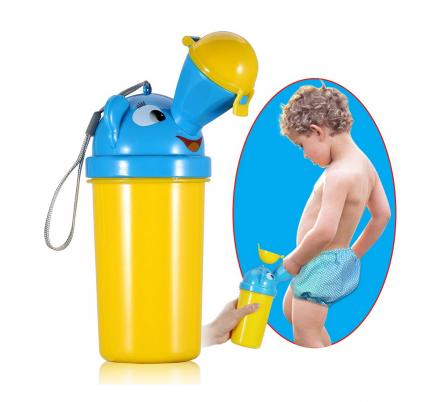 Long travels with the kids are usually full of the usual questions, 'are we there yet?' 'Daddy, where do I pee' and the likes. Planning for bathroom breaks while travelling with your kid is a nightmare. Kids are not good at controlling their bodies and holding the urge to urinate for a while before getting to a designated place. Not to mention how unhealthy it is to hold urine in their body, it can cause bladder relaxation and urinary tract infections which are nasty. For the health of your kid and to avoid such emergencies in your travels, how about a portable urinal for the kids!!
This kid's travel urinal is like an emergency toilet while you're travelling, camping, or doing any other outdoor activities with your kid. It's made from good high-quality material that is safe to use for the kids. Your child wetting their pants because you could not find a bathroom in time would now be a thing of the past.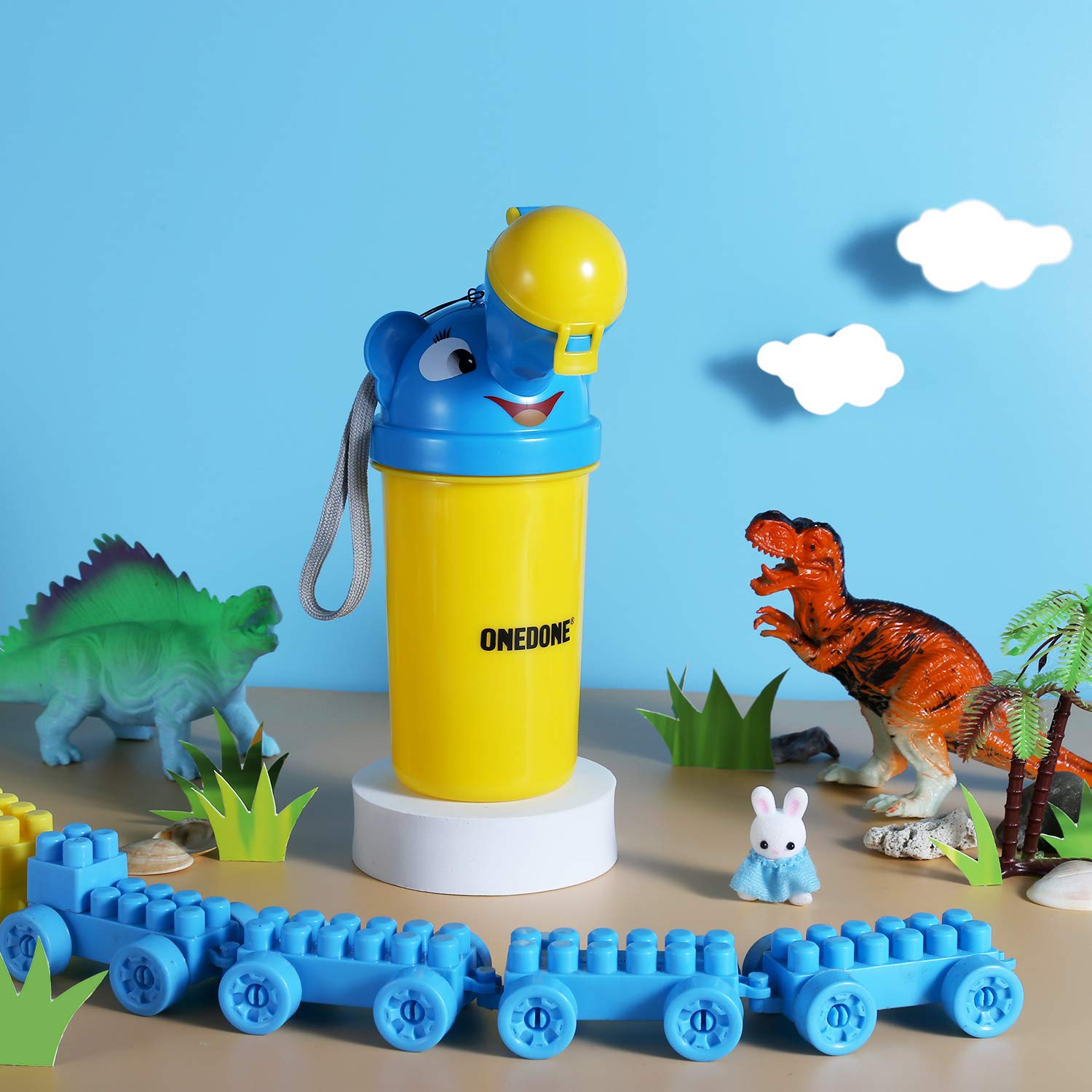 This portable urinal is convenient, portable and easy to carry around with a weight of 2.4 ounces, a maximum capacity of 500ML, a height of 7.3 In. and a diameter of 3.3 In. There are two design styles of this portable potty, a yellow one for boys and a red one for girls. The designs are different but equally effective.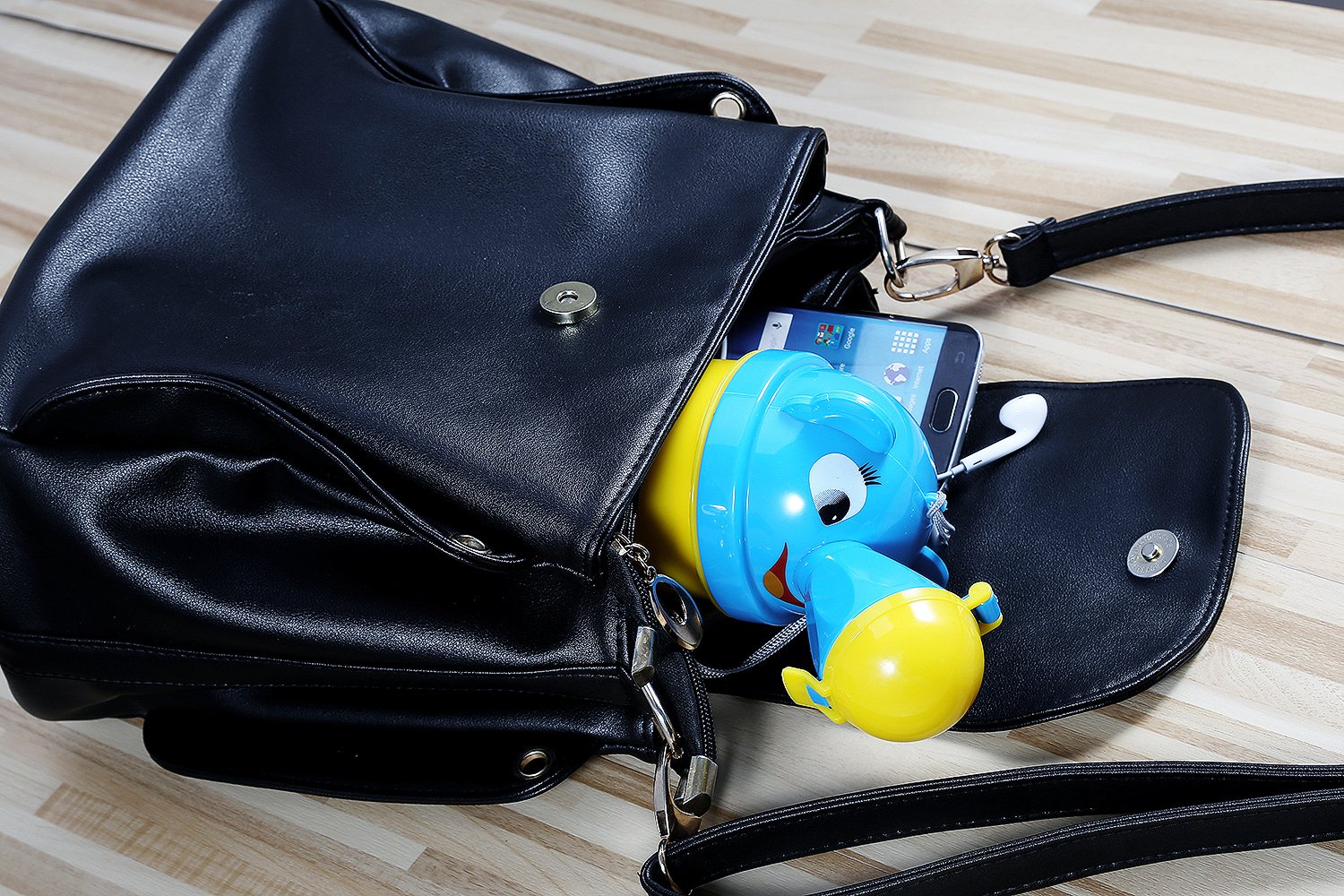 A creative product meant for kids convenience and it's reusable after cleaning, so you'll be teaching your kids a thing about conserving the environment. The design is colorful on purpose, to attract kids and make it seem interesting, it works!! Easy to carry and can be taken anywhere. The sealing performance of this baby potty is excellent, expect zero leakages after sealing it.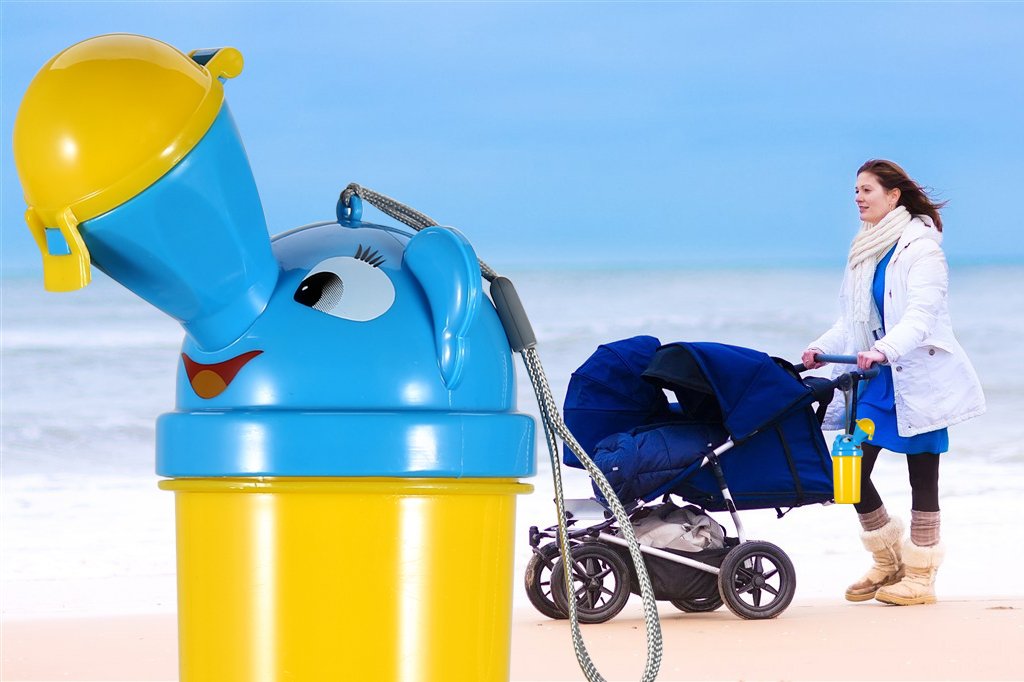 There are anti-sliding sideways for leak proofing, so there won't be any fishy urine smells in the car. Easy to clean, the lid and insert can be removed and the container easily rinsed with water.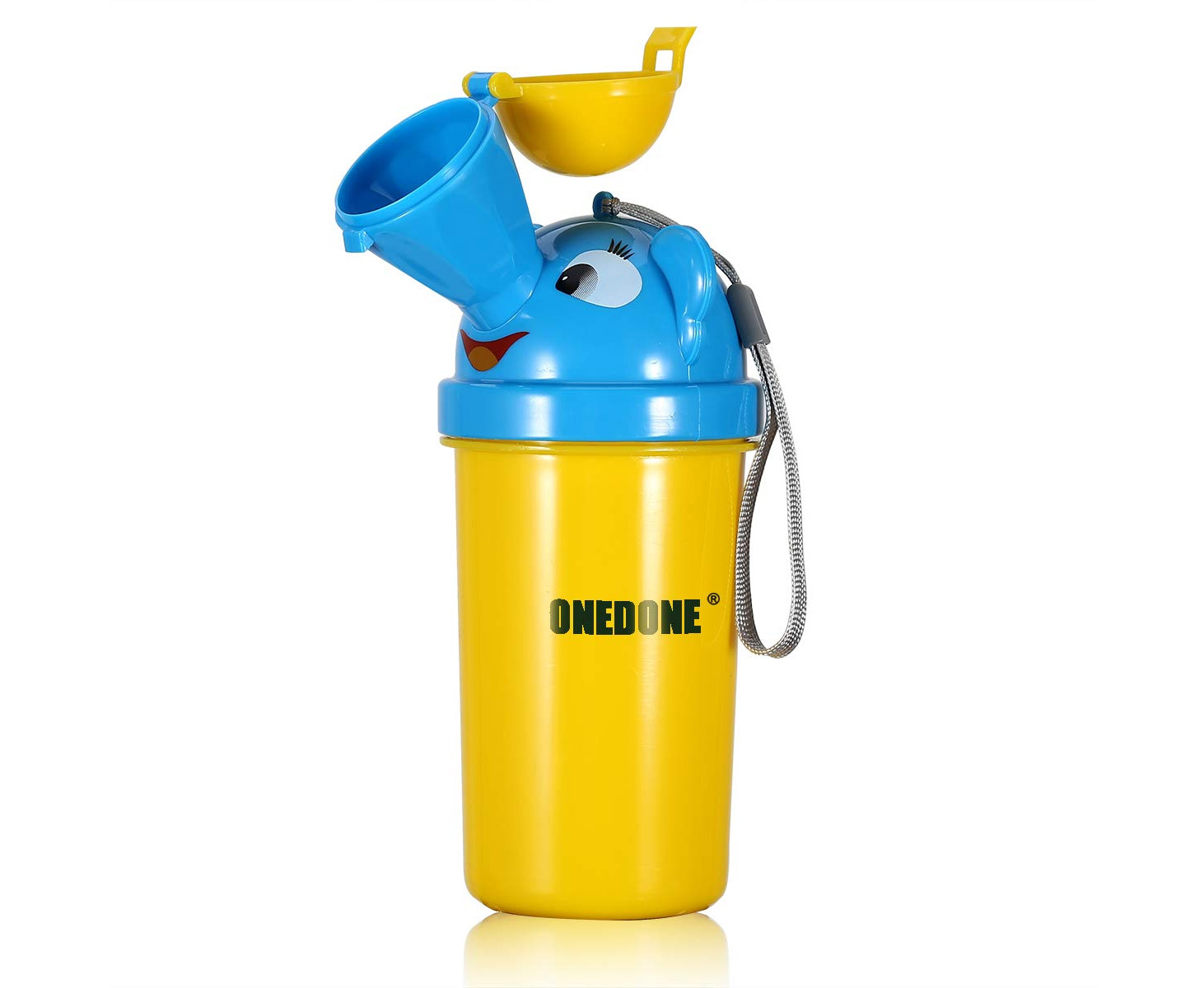 Whether you're travelling by land or air, this portable kid's urinal will come in handy. Other outdoor activities like camping, chilling in the public park, or anywhere where getting a bathroom is tricky are exactly why this was made. The lid and insert can be easily removed so you won't be coming into contact with the urine at all. It's very healthy and easy to use. This portable urinal is also good for bladder training your kids in a good way. For example, while travelling you could put a timer for them to pee after a certain time.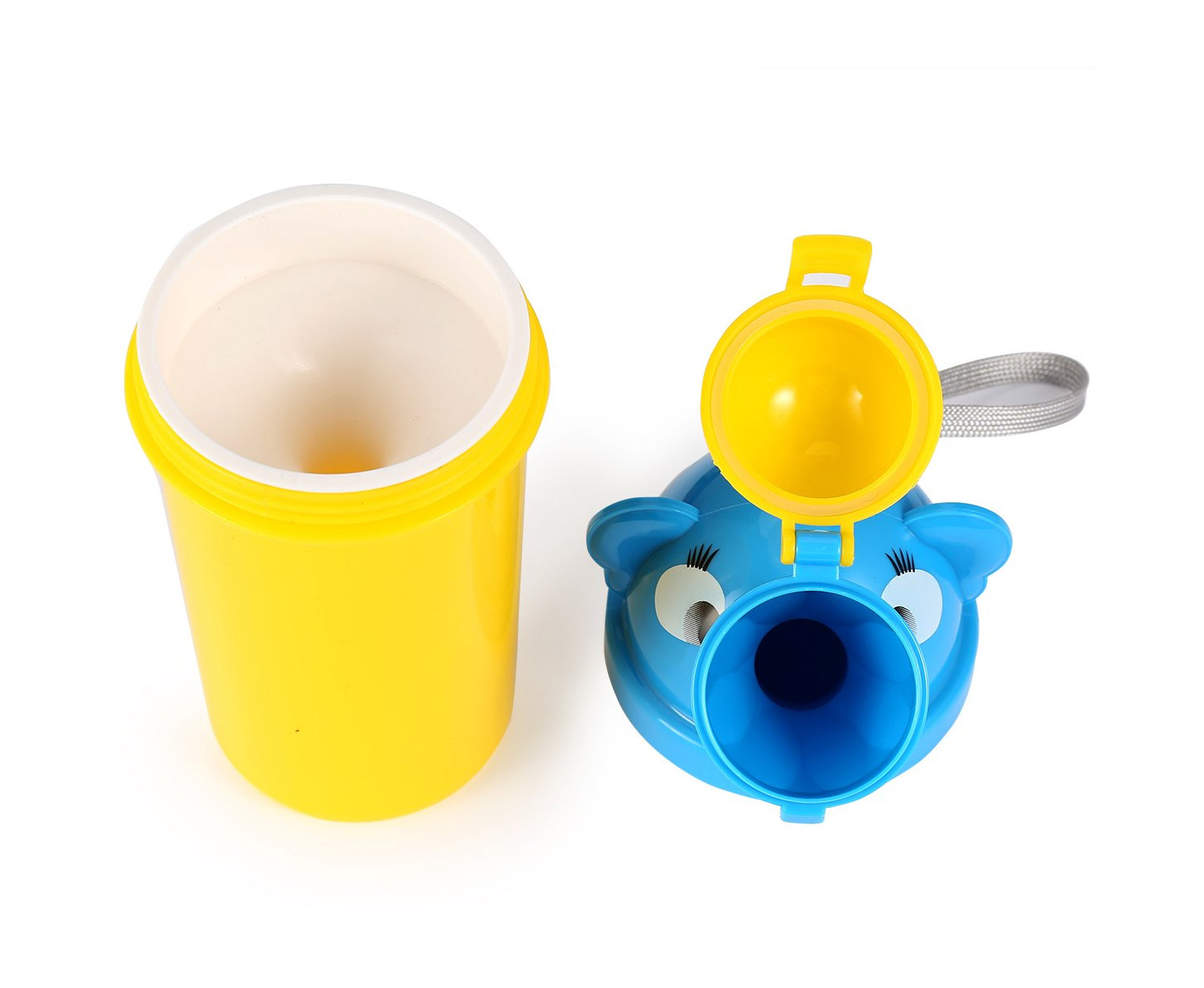 This is a lifesaver, especially during these pandemic times. Public restrooms are not safe for kids and this portable urinal is the perfect healthy option for kids. You avoid the hassle of the queues in the public restrooms or getting into physical contact with other people. It's more of a necessity if you have a kid and love outdoor activities. The shape of this baby urinal is amazing and the design is just out of the world, the kids will enjoy using it.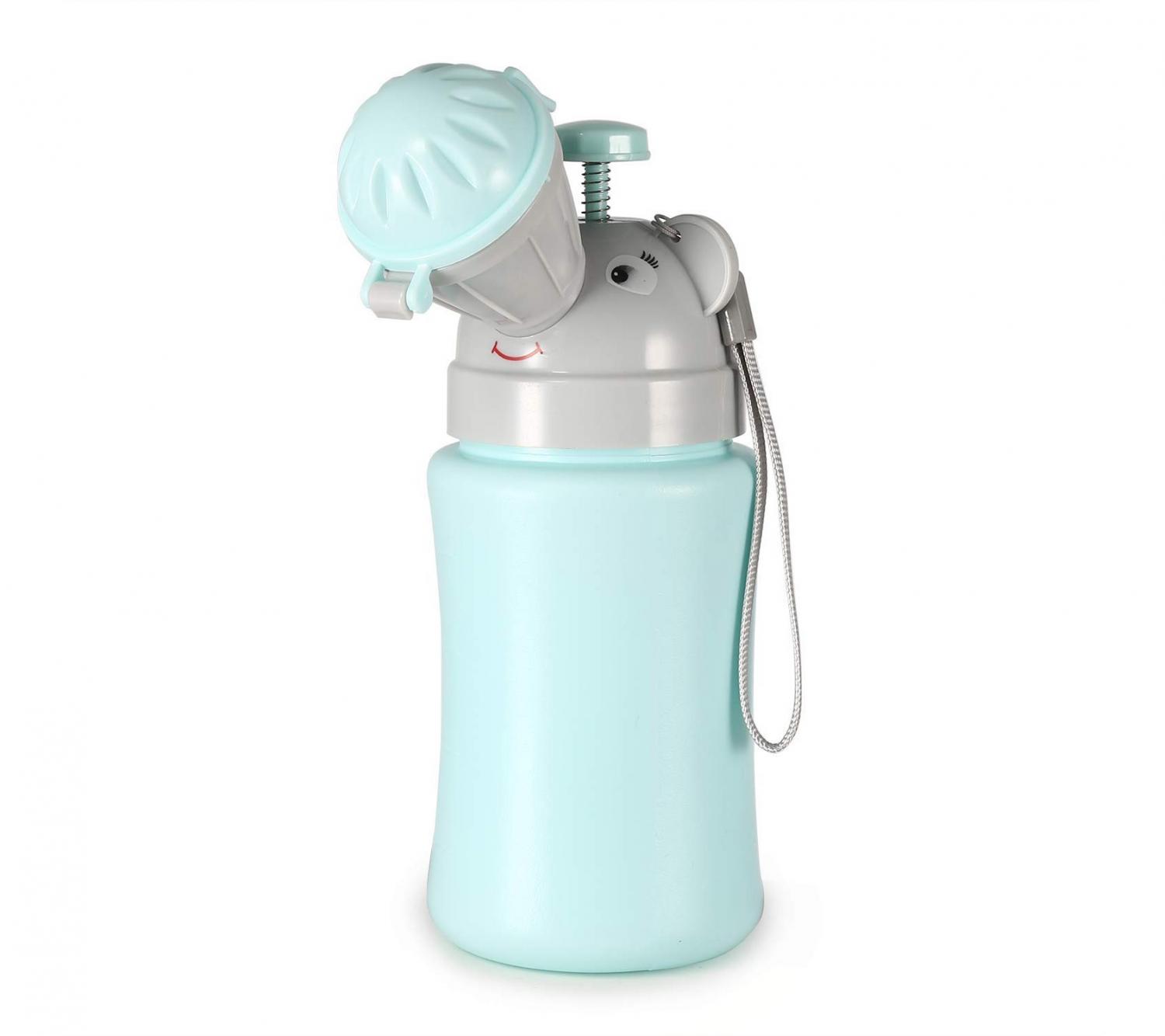 Forget the cries of the kids to go the bathroom while you're out having fun be it travelling or camping. This easy to use baby urinal will solve that problem. Cleaning is easy and the high-quality material used means it's very durable and will not break down. The funnel is leak-proof, and opening it will need an adult, not a kid. Definitely more comfortable to use than hunting for public toilets while travelling.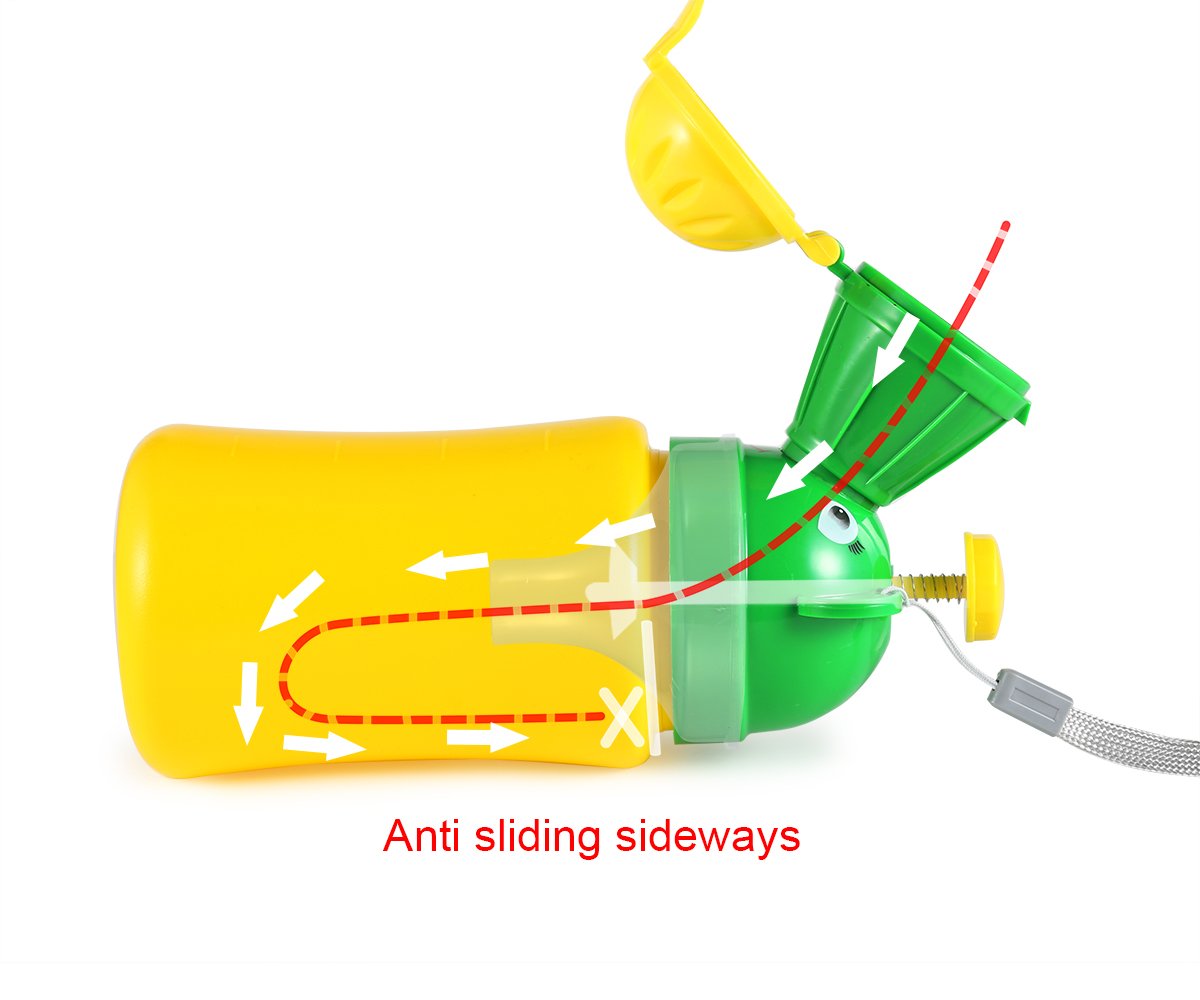 There are two different versions of the travel urinal for kids, including one for boys, and one designed specially for girls!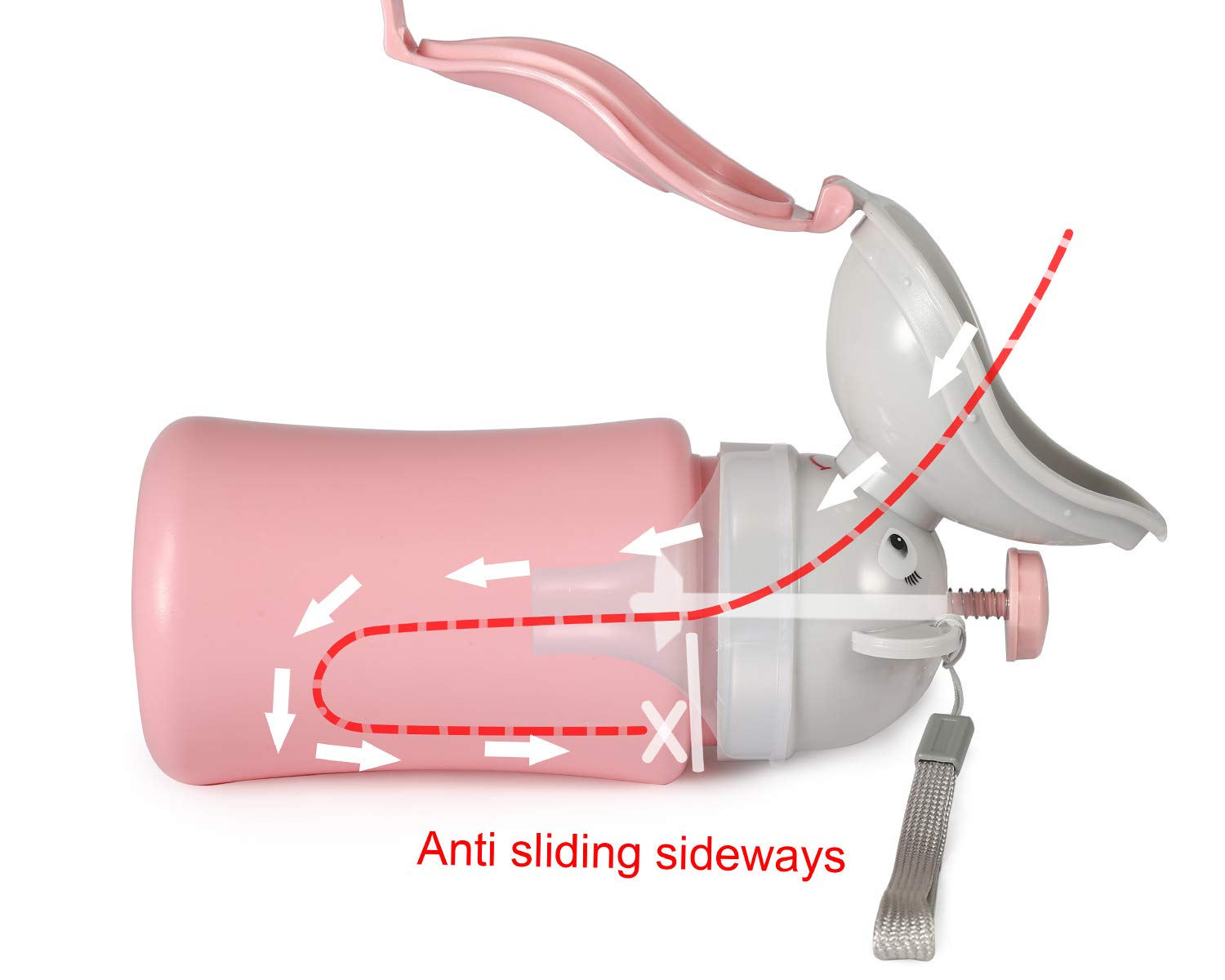 The travel urinals for kids comes apart for easy cleaning after you get home! Each travel urinal measures around 7 inches tall x 2-3 inches wide depending on which version you get!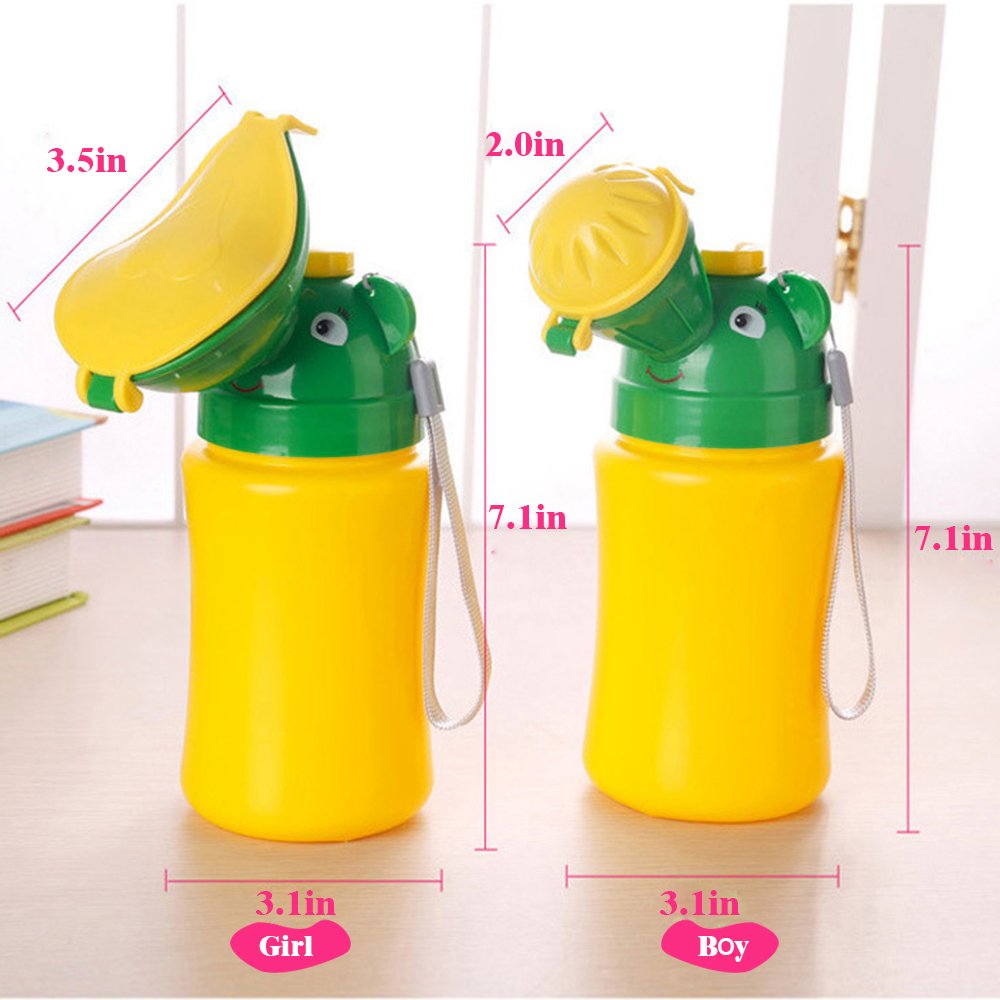 The kids travel urinals come in a few different colors and designs to choose from!