Alien Invasion Flying Saucer Hanging Air Plant Holder
By Ryan on 08/07/2019 10:41 AM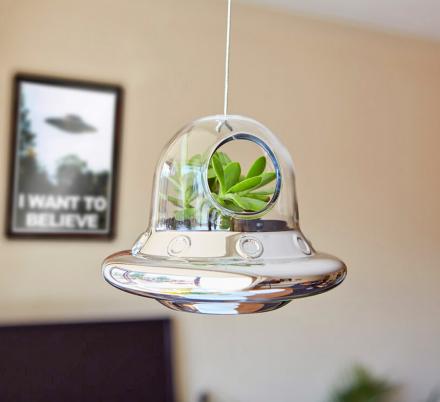 If you're looking for a nice subtle way to prepare yourself for the horrors that await you when storming Area 51 in September, this nice cozy and cute little alien invasion air plant holder is probably just what you need. It's an flying saucer with a little glass container that you can place a tiny air plant and hang it from a shelf or the ceiling.
The perfect succulent holder for the true believers in extra terrestrial life, or those that are just a little too curious as to what's inside Area 51, the UFO plant holder is truly out of this world! Your air plants and other succulents can sit atop the flying saucers silver hull, and float around your house observing your movements and behaviors until they need to report back to their home planet.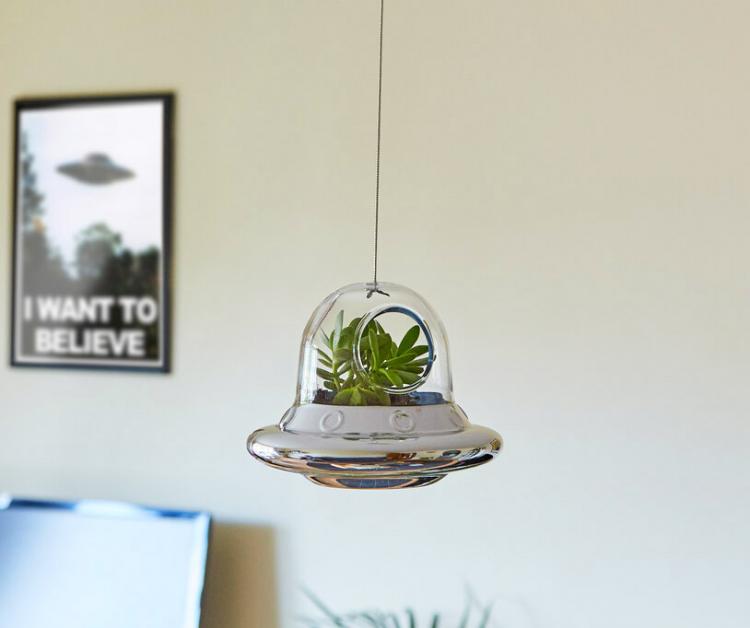 The succulents get placed into the flying saucer planter using a small hole in top glass container that's made from borosilicate glass, it's super easy to clean and water or spray your plant when needed with a 2.5 inch hole in the glass, and the entire alien ship measures 4.5 inches tall x 5.5 inches wide.