Giant Circular Moon Jigsaw Puzzle
By Ryan on 08/07/2019 9:56 AM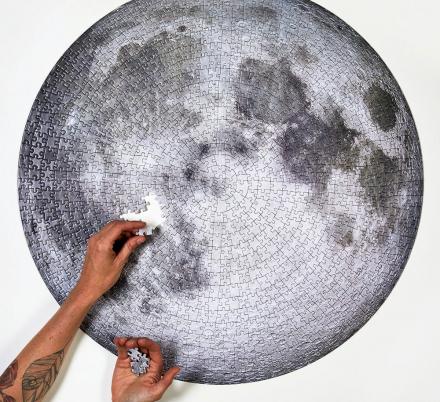 There's something quite satisfying about completing a jigsaw puzzle, especially when it's the world's largest jigsaw puzzle. When you're looking for something a little smaller than 50k jigsaw pieces, yet even more gargantuan in real-life size, this unique round moon shaped jigsaw puzzle might be for you. It's got a very cool realistic look to it once completed, and is a perfect gift idea for space, NASA, rockets, and moon lovers.
Made up of 1000 jigsaw pieces, the realistic moon puzzle is made using a crystal clear image of the near side of the moon that was taken by NASA. The image used in the moon puzzle is the clearest image of the moon taken to date, and shows even the tiniest craters in incredible detail.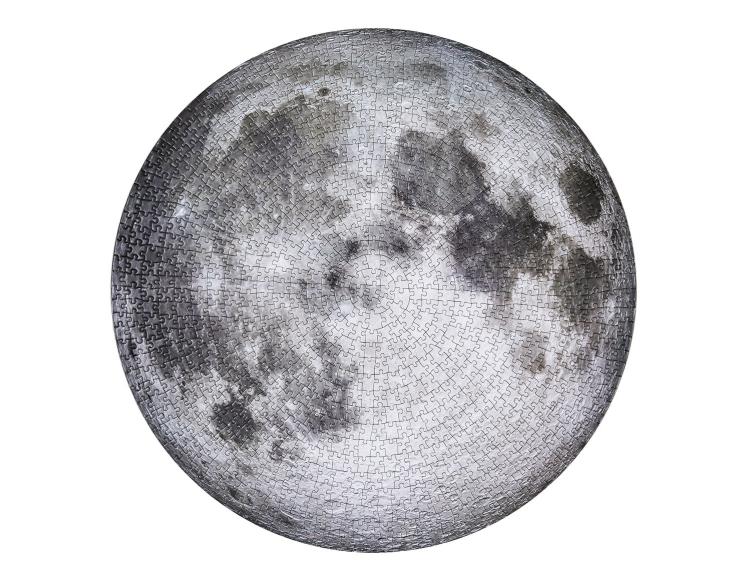 Instead of having to find those flat border pieces with regular jigsaw puzzles, you'll be searching for a slew of slightly rounded pieces to complete the border of the moon puzzle. It's made using 1,000 total pieces, and measures 26.5 inches in diameter (just over 2 feet).