This Spaceship Rocket Desk Lamp Doubles as a Flashlight
By Ryan on 09/13/2017 9:03 PM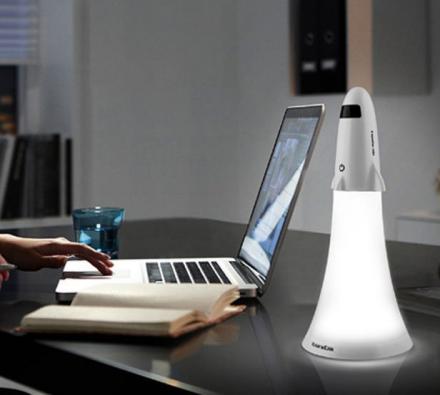 Similar to the USB Astronaut light, this spaceship desk light is a great way to show your love for science, space, NASA, rocket ships, Elon Musk, etc... The rocket ship desk lamp is a battery powered lamp that looks like a spaceship taking off with what would be the smoke, fire, and explosions coming from the bottom of the ship being what is illuminated and where the light comes from.
The spaceship desk lamp also doubles as a flashlight. The space ship unscrews from the lampshade of the lamp and makes for a small flashlight that you can use to carry around to see around your house. A perfect gift idea for any space loving child or man who just has a man-crush on Elon Musk, the rocket desk lamp is sure to brighten up your room, literally.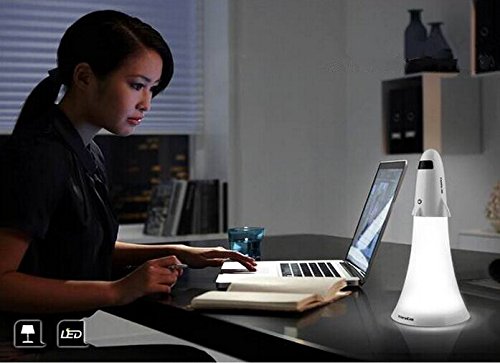 The rocket ship desk lamp and flashlight is powered by a internal 700 mAh battery that can be use for up to 6-20 hours of lighted time depending on the brightness level you have it set to, and has the option for three different brightness levels.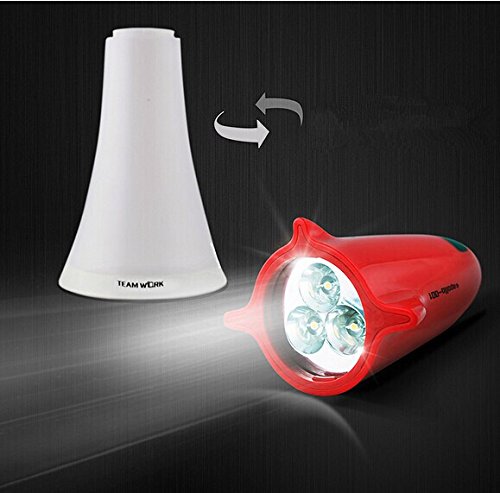 The spaceship desk lamp has a touch sensor switch to turn it on and off or to switch brightness levels, is made from ABS plastic, and measures 12 inches tall x 5.2 inches in diameter at its base.