This Flexible USB Astronaut Light Is Perfect For Space Lovers
By Ryan on 07/07/2020 8:05 AM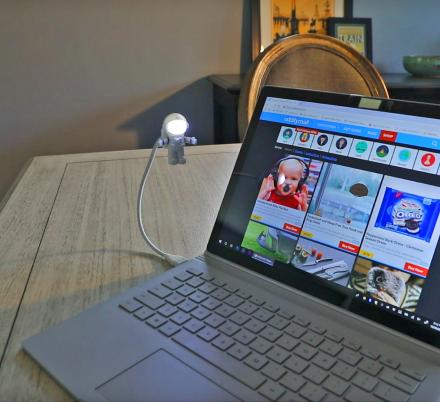 Sometimes you just need a little bit extra light on your keyboard while you type in dark areas. When you don't have keys that are illuminated, that extra light would make all the difference. This little astronaut light attaches to any open USB port on your computer or laptop, and acts as a flashlight/lamp while you work.
The astronaut USB light has a strong flexible cord that lets you position the spaceman and the light into pretty much any position you like. This way you can have the light shining on your keyboard, at you, or to the side if you're working next to your computer.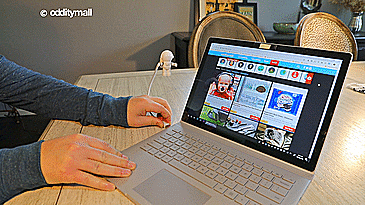 To use the astronaut flashlight just plug him into any USB port on your computer or laptop, position him however you like, and flip his visor guard to the back of his head. When his visor guard is open, the light will be on, and when the visor guard is closed, the light will be off. There's a small button the back of the astronaut's neck that gets turned on and off when the visor gets pulled all of the way back.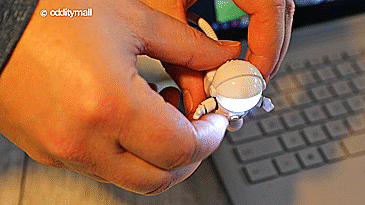 The astronaut computer light is powered via USB, is white in color, includes 1 astronaut light, is made from ABS plastic, and the astronaut by himself measures 2.75 inches tall x 1.37 inches wide x 2.36 inches thick.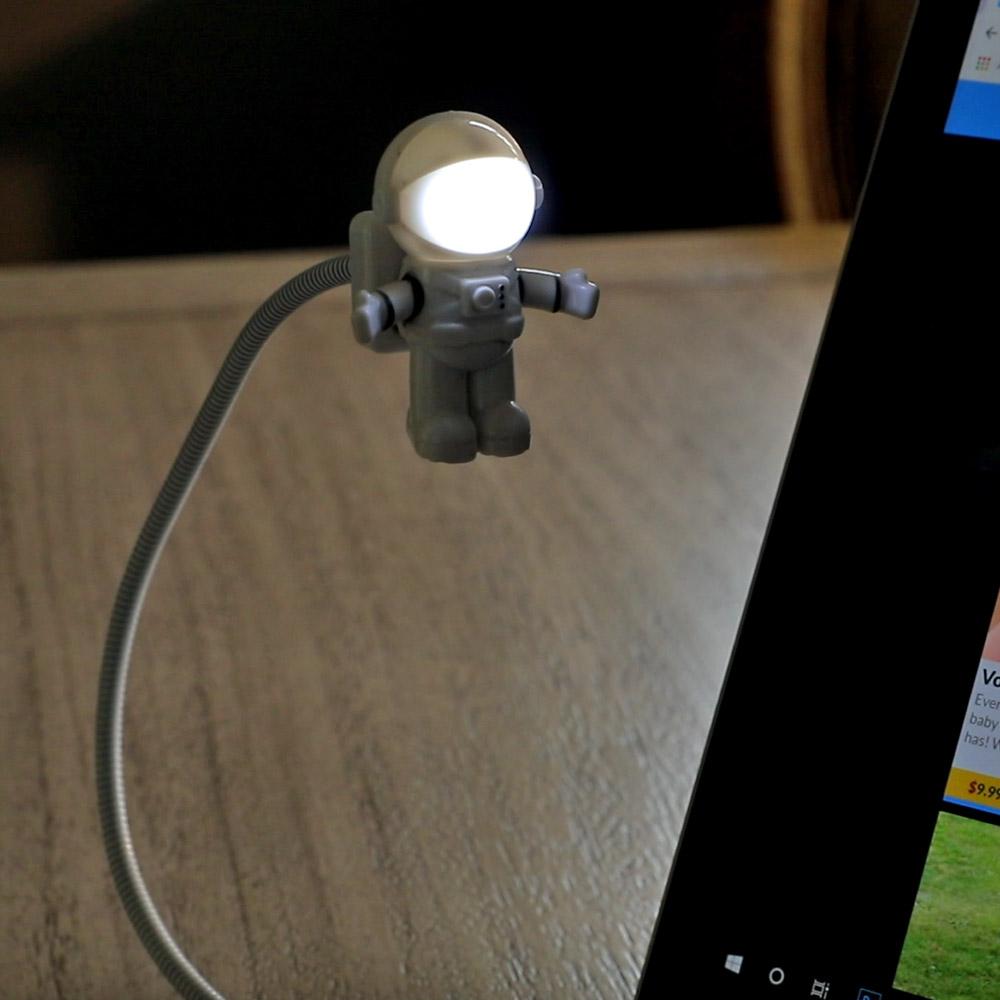 A floating astronaut USB lamp
Connects to any open USB port
Connects to either laptop or USB wall charger adapter
White in color
Turn on and off by adjusting visor
Flexible cord lets you adjust into any position
Measures 2.75 inches tall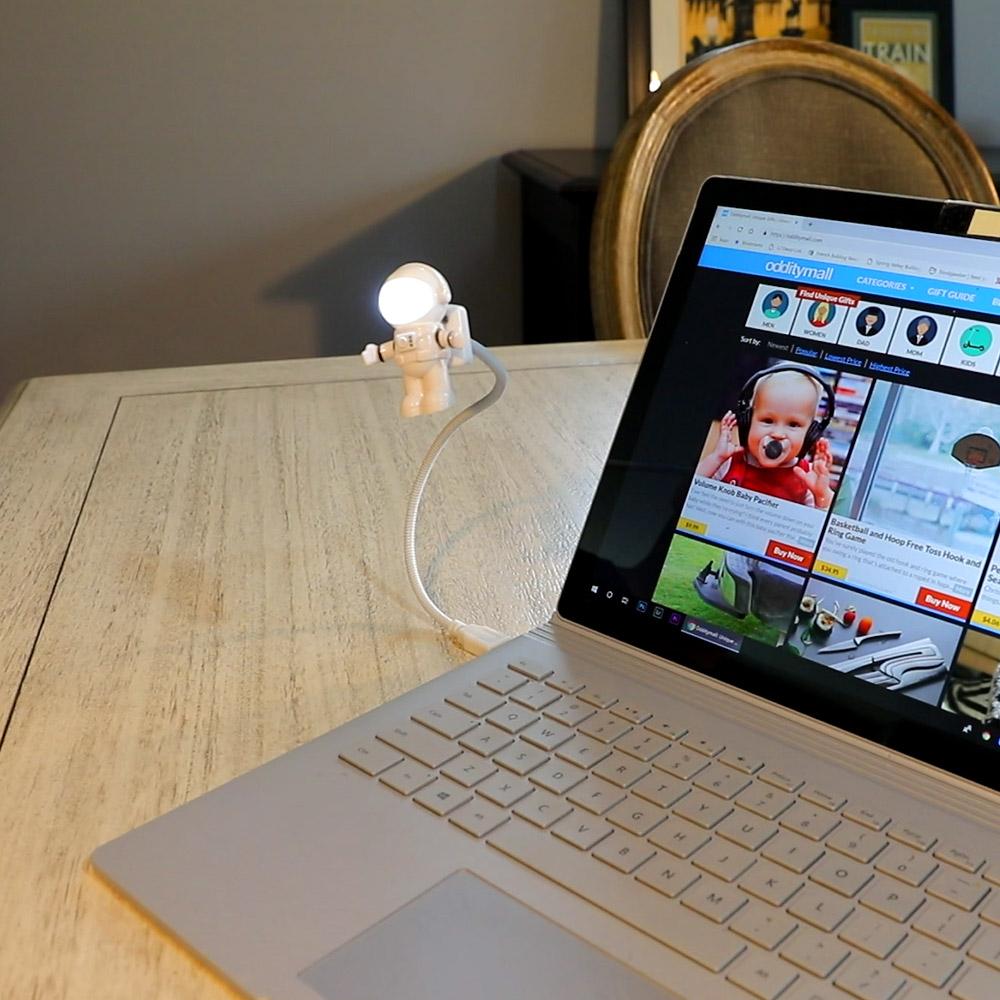 Check out the USB astronaut light in action via the video below.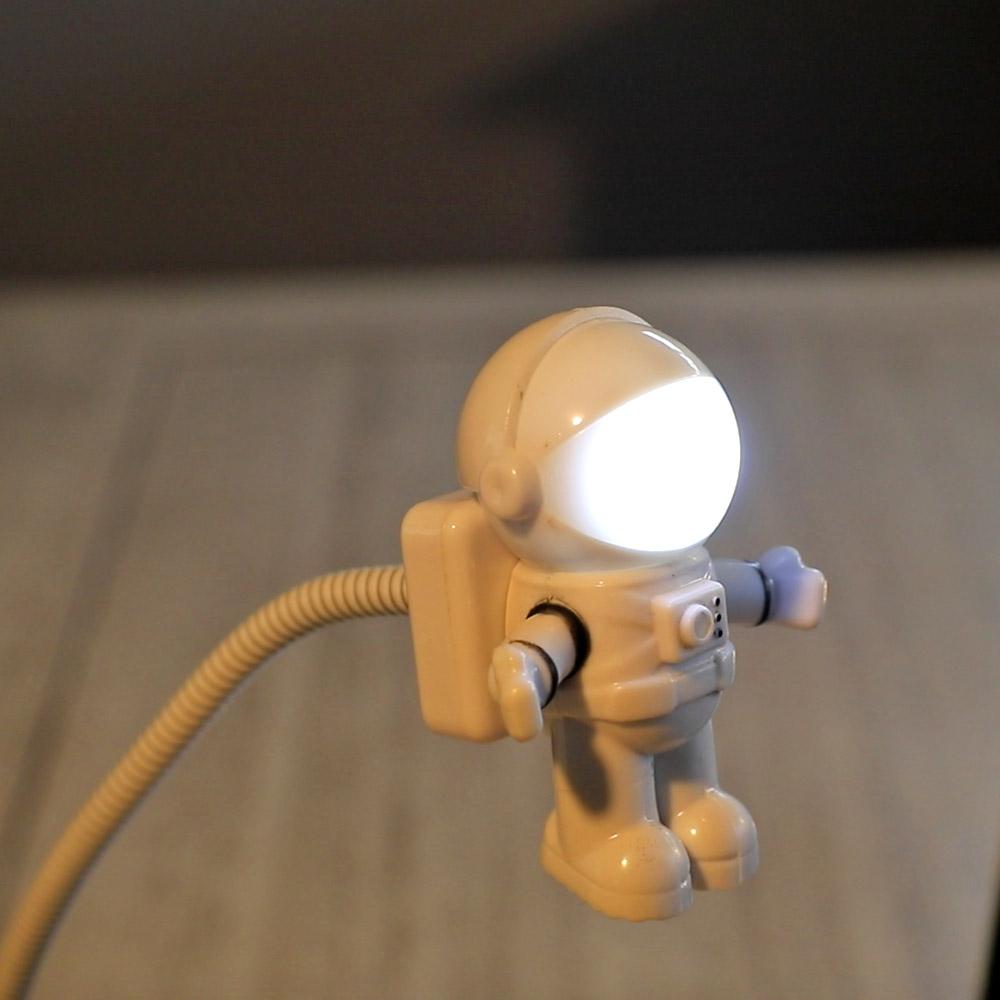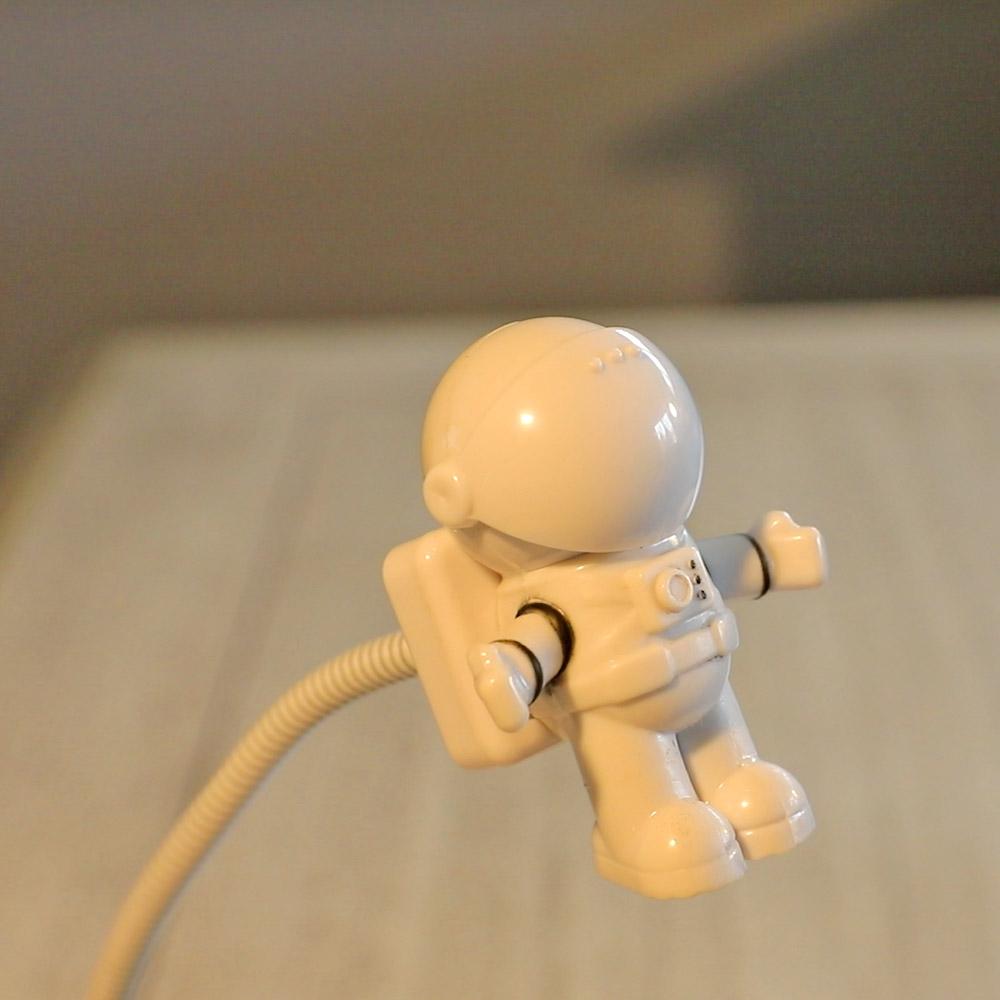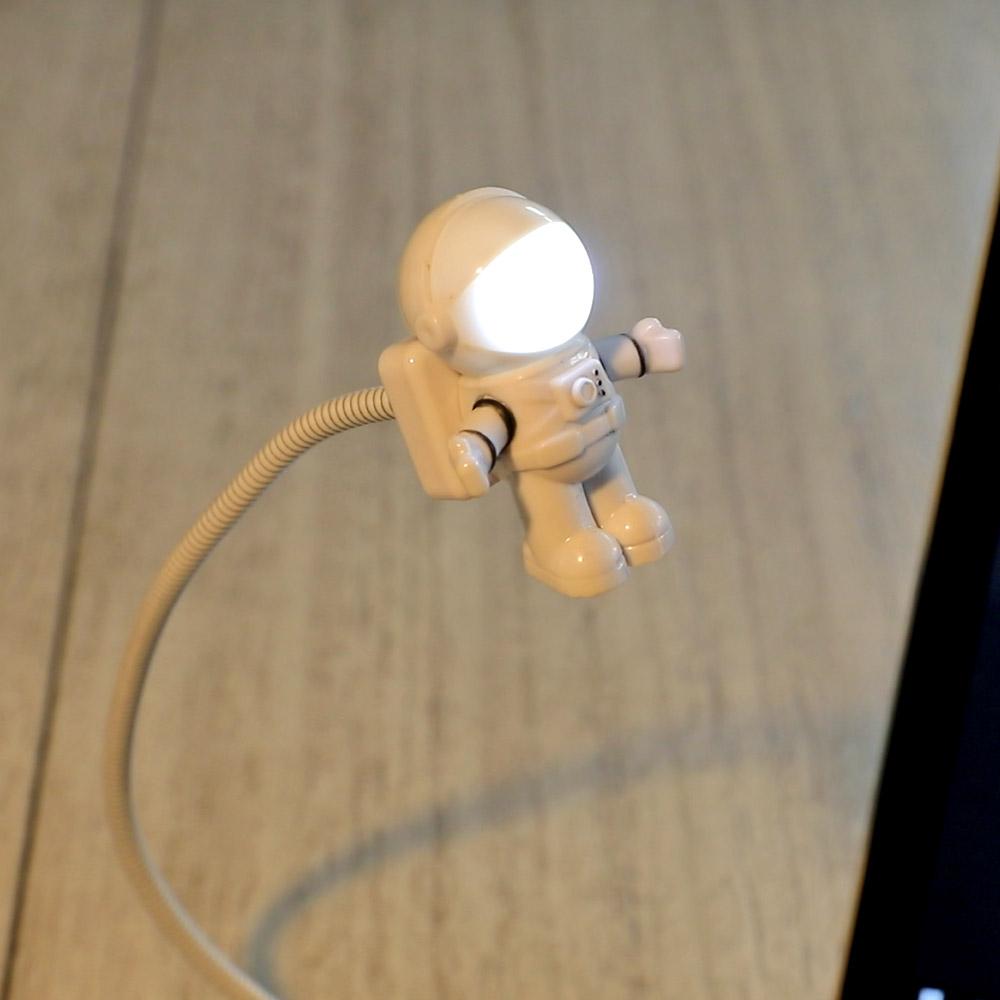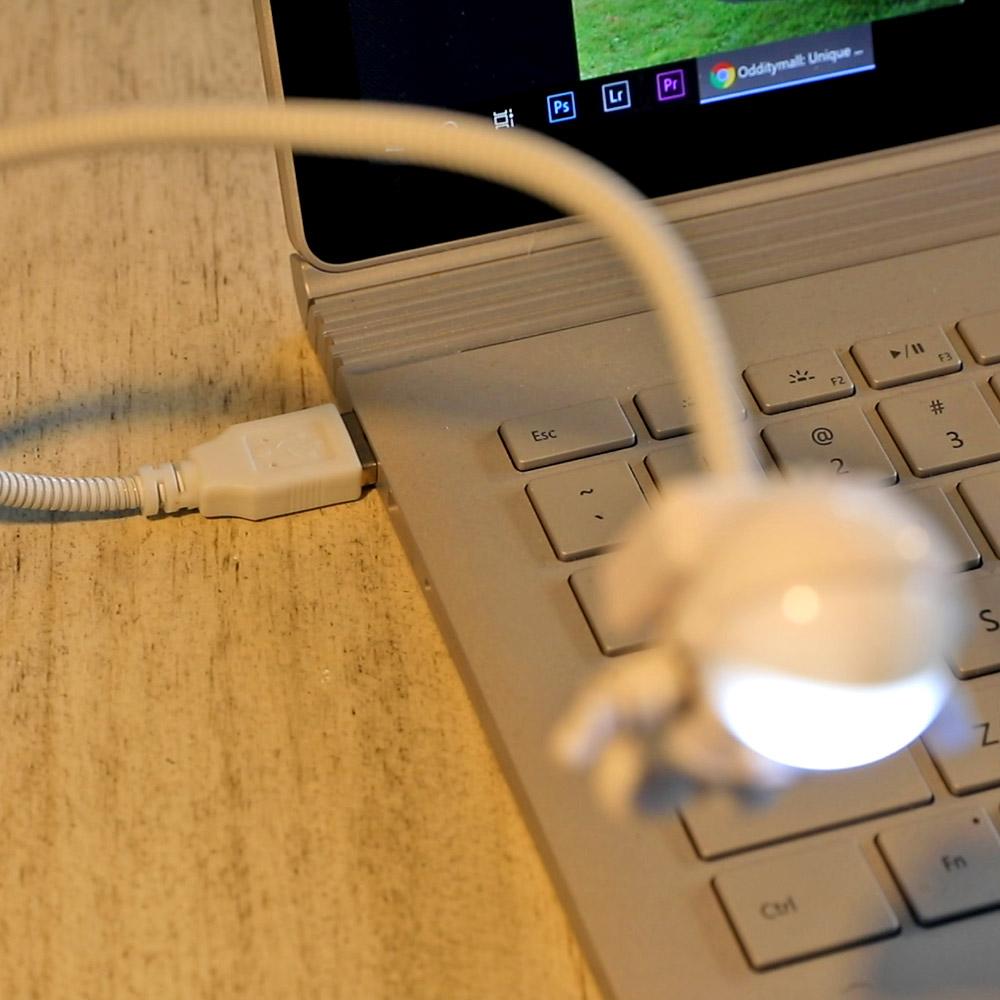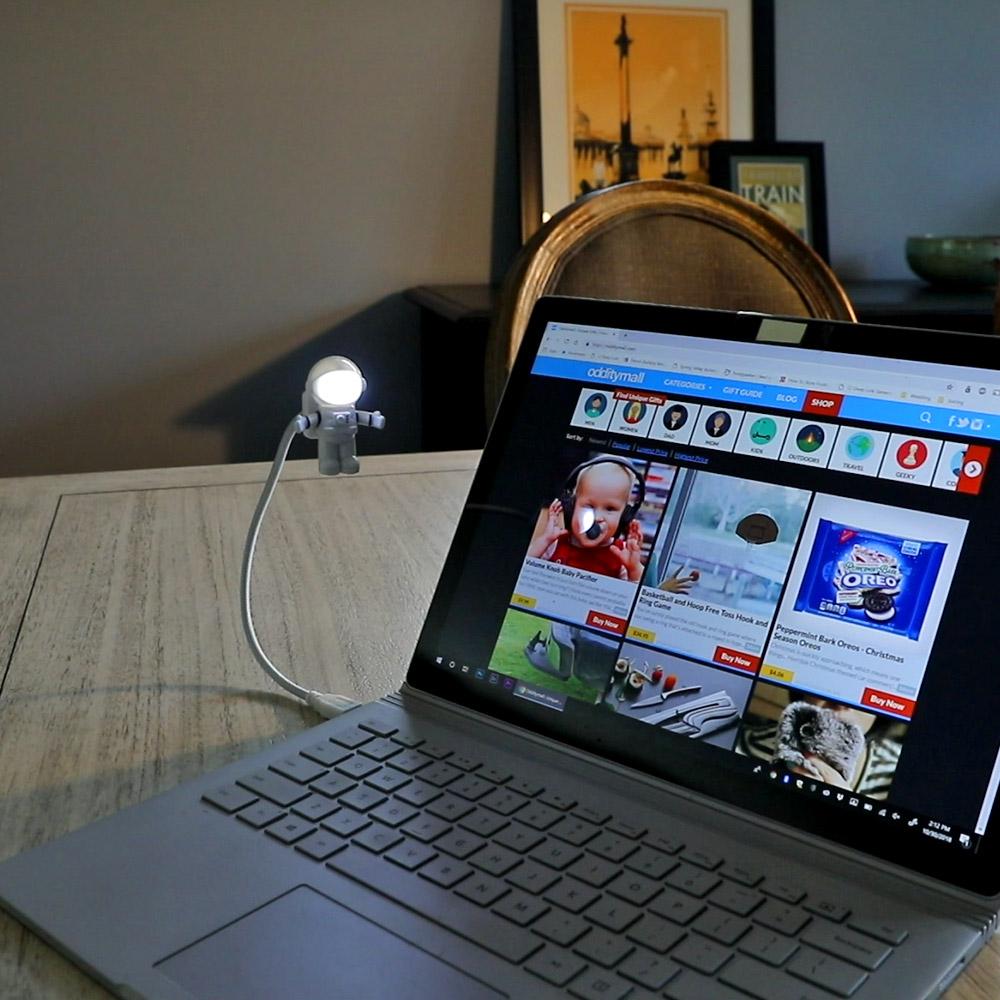 Subscribe To Our YouTube Channel