This Hoodie Has a Giant Front Pocket For You To Carry Your Dog or Cat In
By Ryan on 05/22/2015 2:01 AM (Updated: 10/31/2023 12:36 PM)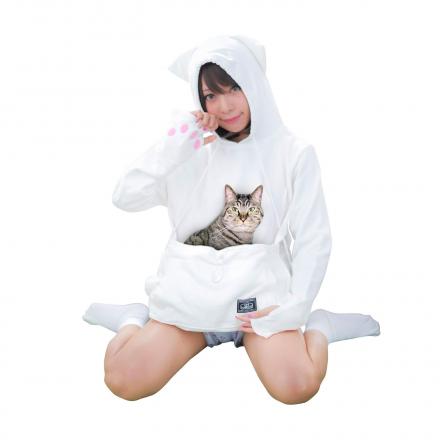 If you consider yourself an inventor and you didn't think of making a sweatshirt hoodie that has a giant front pocket where you can carry your cat or dog inside of it like a kangaroo, consider your ball dropped. I mean there's already hoodies that have a pocket to carry your beer, hoodies for your cats, hoodies for your dogs, and extra long hoodies for god knows what reason, obviously the next logical step was to make a hoodie that has a pocket for you to carry your pet around in.
No longer will your cat have to lay on your keyboard while you're working, nor will your dog have to lay at your feet like some sort of savage, just place them inside your giant hoodie pocket and nestle them in like a kangaroo. All you need now is to squirt a bunch of goo inside your pocket, jump around like a weirdo, go around punching people in the face, and you'll be a kangaroo in no time.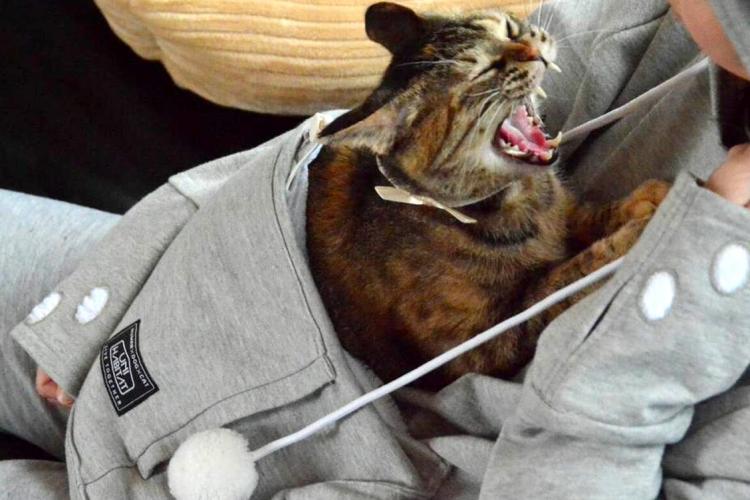 Not only does this pet pocket hoodie allow you to carry around your pet, but the sweatshirt boasts cat ears on top of the hood, paw prints on the end of the sleeves with a little hole for your thumb to go through similar to how the goth kids wore their shirts in high school, as well as giant balls on the end of the hoodie strings.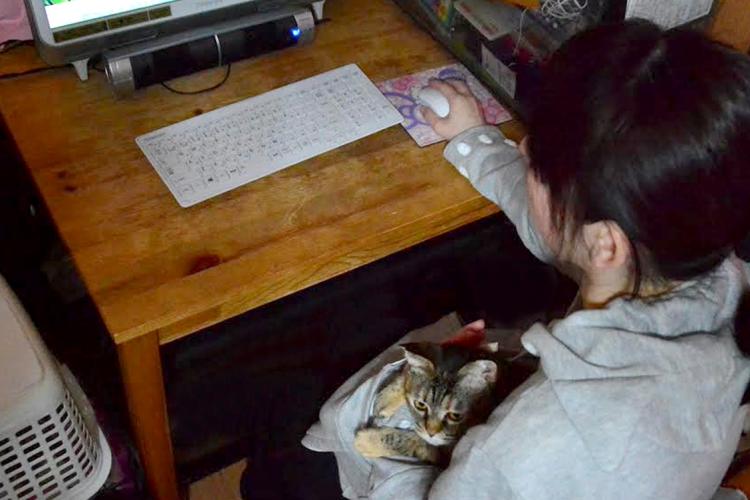 The Mewgaroo Hoodie made by Unihabitat, a pet product design company based out of Japan, is made from cotton and polyester, is grey in color, comes in only medium and large sizes to choose from, and the pocket is filled with super soft material so your pet will be extra comfortable.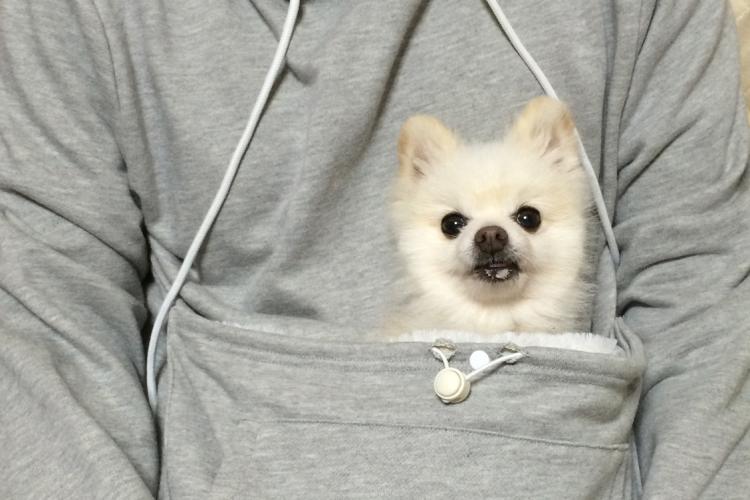 Check out the pet holding hoodie pocket in action via the video below.