This F*ck Around And Find Out Sign Is Perfect For People With No Home Security
By Ryan on 09/14/2022 10:49 AM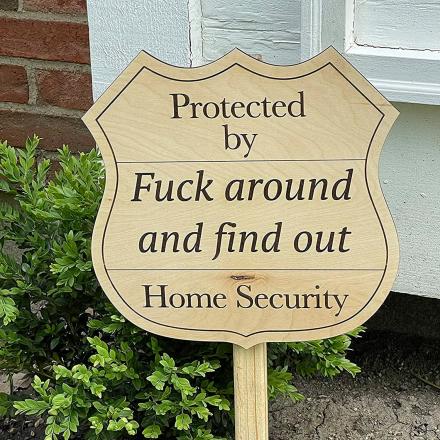 Keeping your space safe is a little different now than it was in the past, but it's not that different. Sometimes sending a message to potential thieves is all it takes to ward them off. If you can let passersby know what to expect if they "fuck around," so to speak, namely that they'll "find out," then you can probably look forward to a serious drop in crime.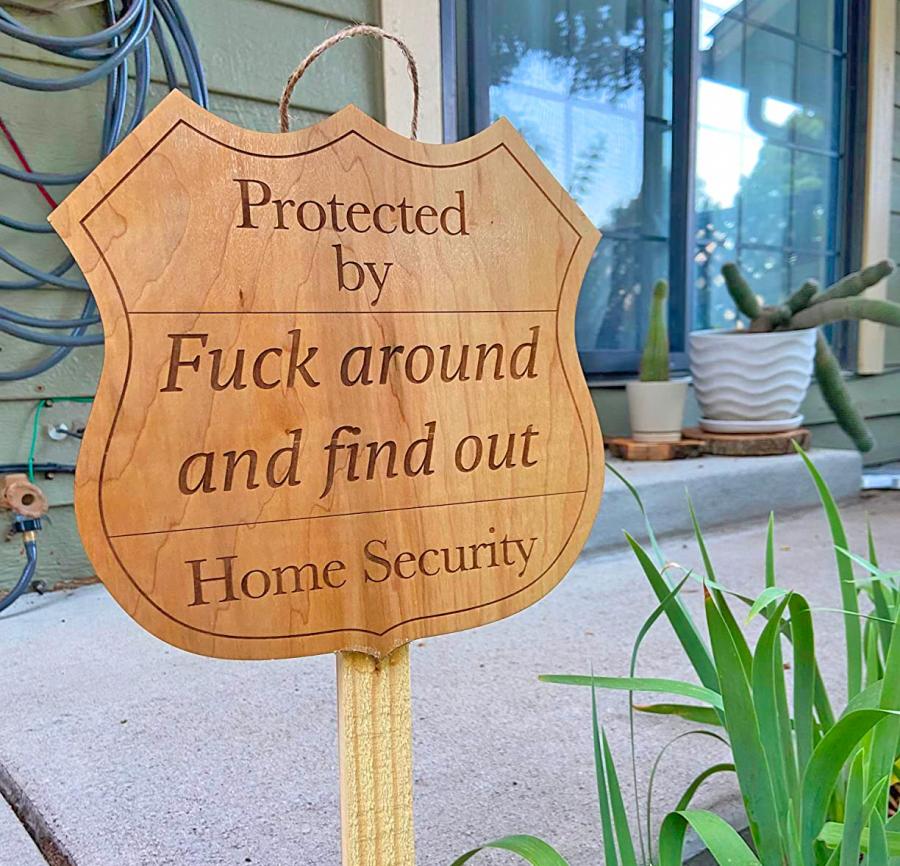 What better way to honor the old adage "fuck around and find out," than to immortalize it with a sign on your lawn to help fend off intruders!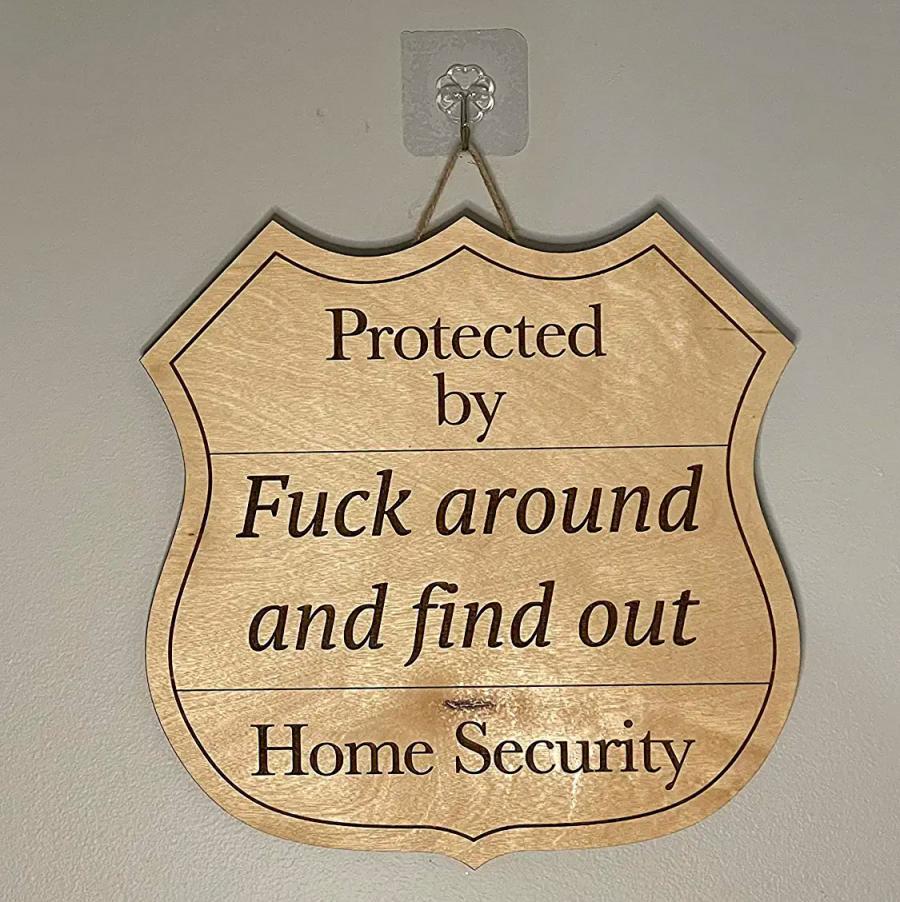 This wooden "fuck around and find out" yard sign is perfect for the front of any home, business or other location where crime is an issue — or simply where you think the neighborhood will get a good laugh.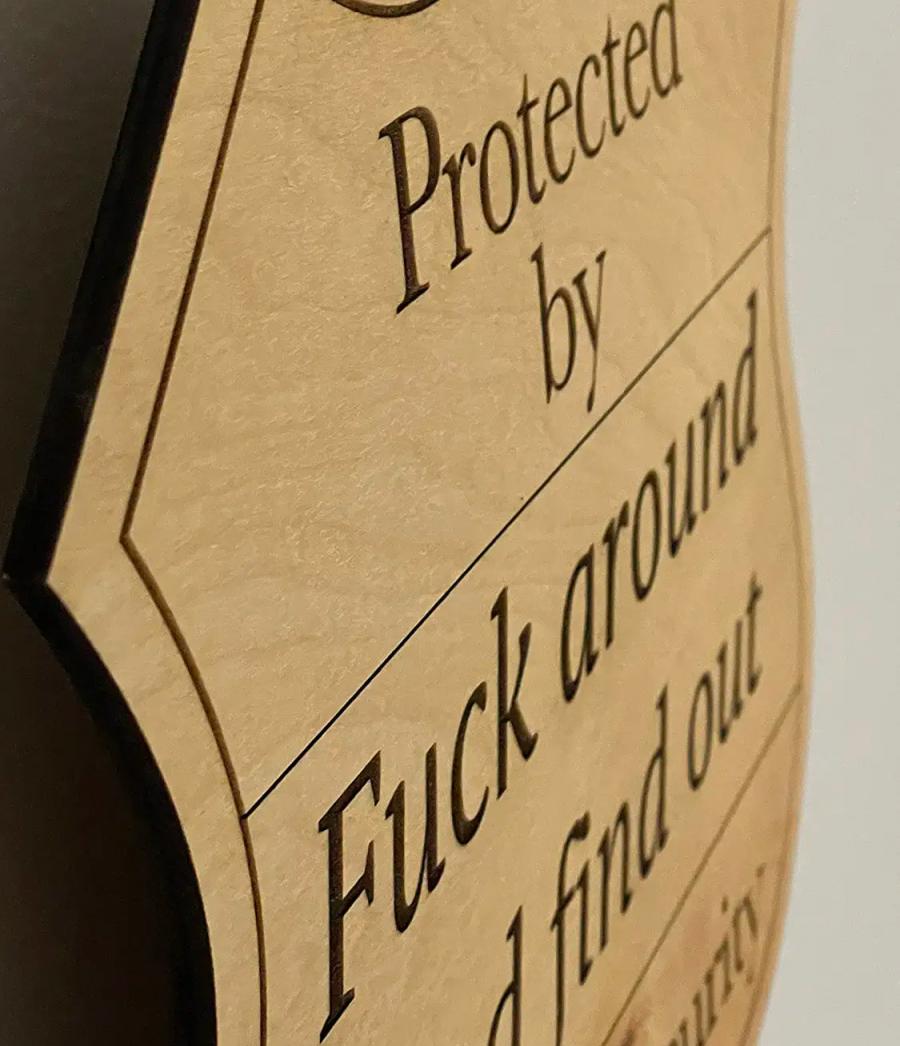 The full sign reads "Protected by 'Fuck around and find out' Home Security," as laser engraved and cut on a 14-inch maple plywood. The sign includes a natural wood grain, and it comes with a coat of water-based urethane to keep it safe from harsh outdoor weather, although the company recommends re-coating the sign two to four times per year.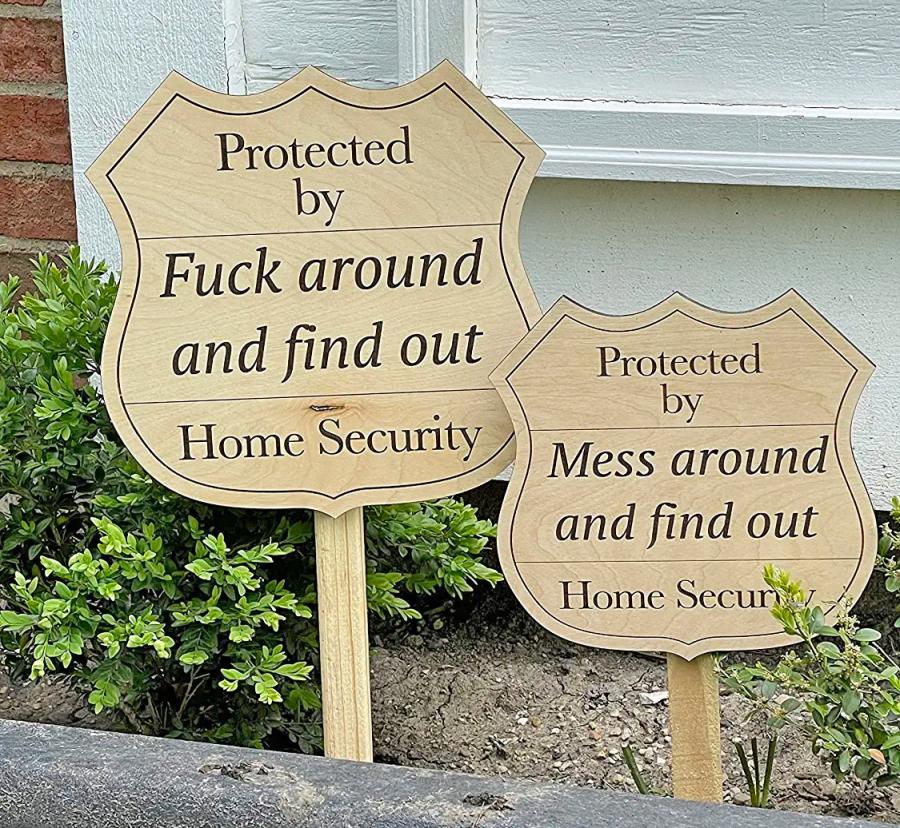 Attach this "fuck around and find out" sign to the included wooden stake for the yard, and you're good to go! You can purchase this funny yard sign in either 10- or 12-inch variants, with either an 18-inch or 24-inch yard stake.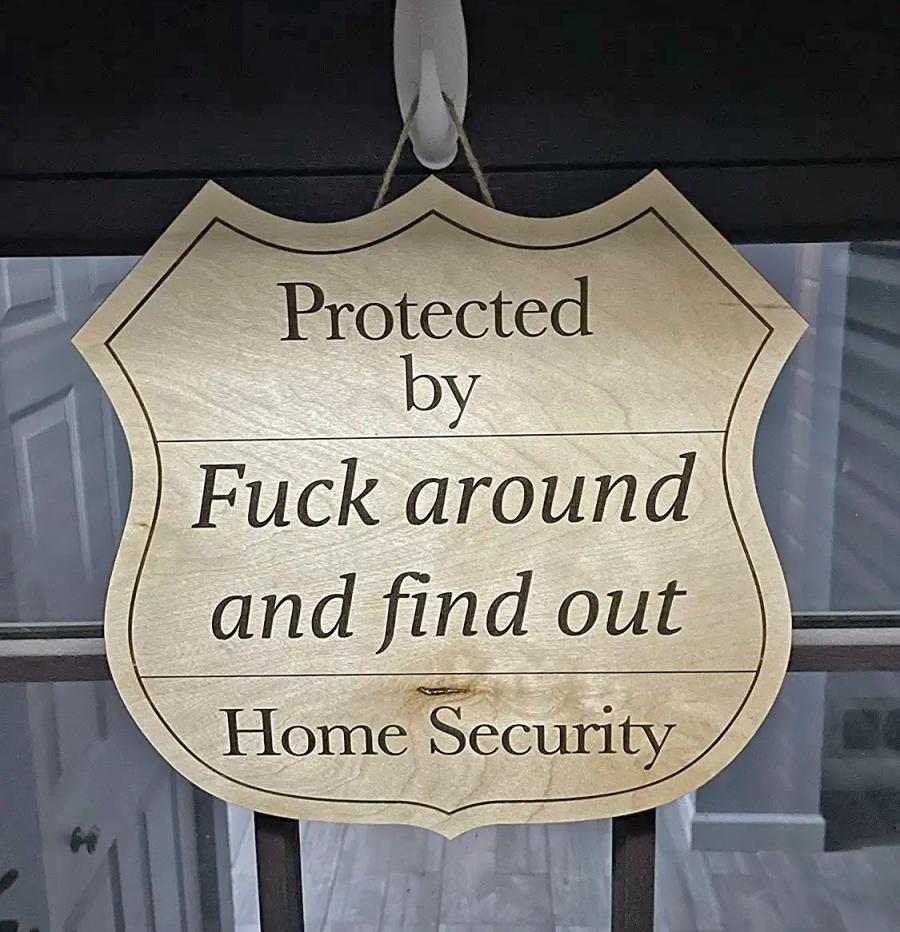 It's made in the U.S., and delivery to most locations takes between one and three weeks. The product description says it can be attached easily using either wood glues or nails, and screws would likely work just as well too.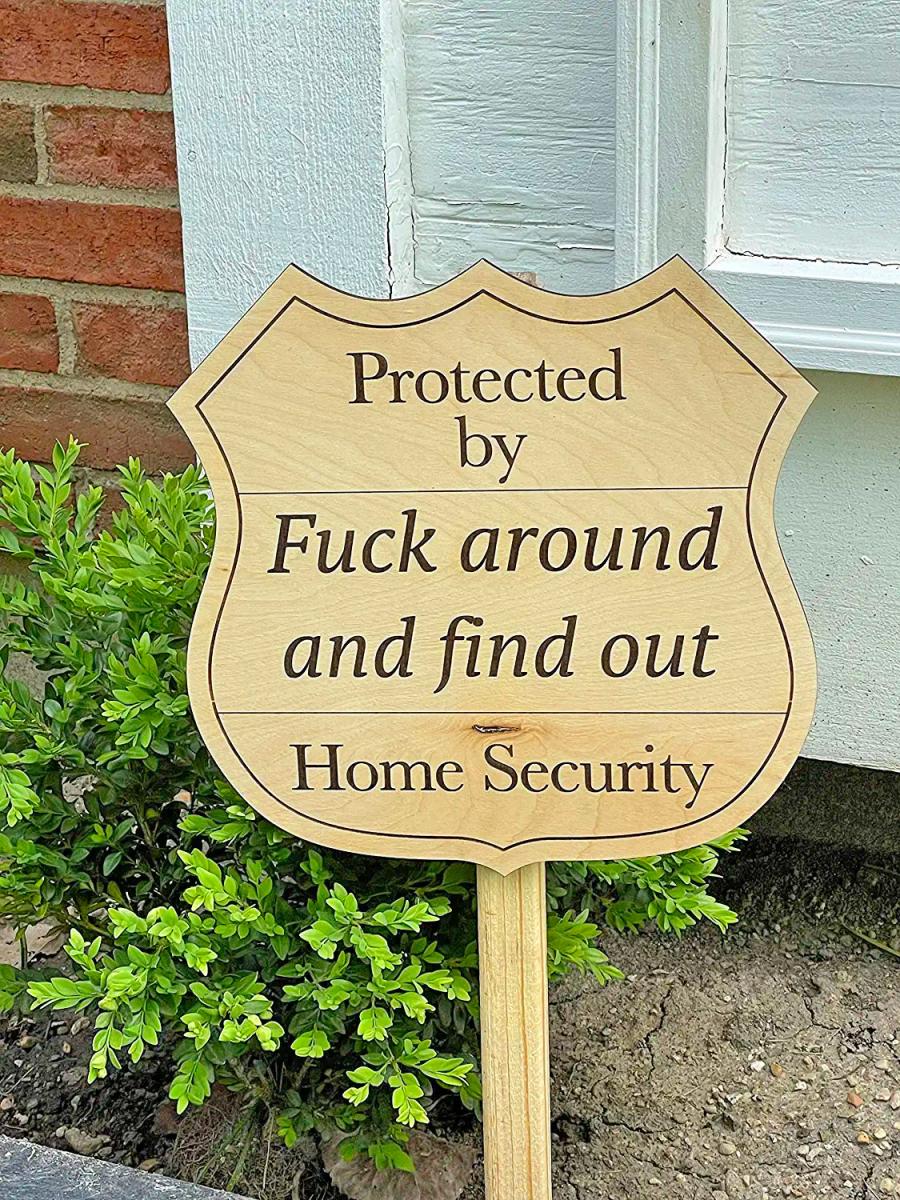 The "fuck around and find out" yard sign also has high ratings on Amazon. In one five-star review of the sign entitled "Love this sign," Ben wrote, "Sign came well packaged and as described. I've had several guests comment on how much they loved it. Grabs their attention like a sign should. Zero break-in attempts so far (and like the sign says "you'll find out" if you try!)"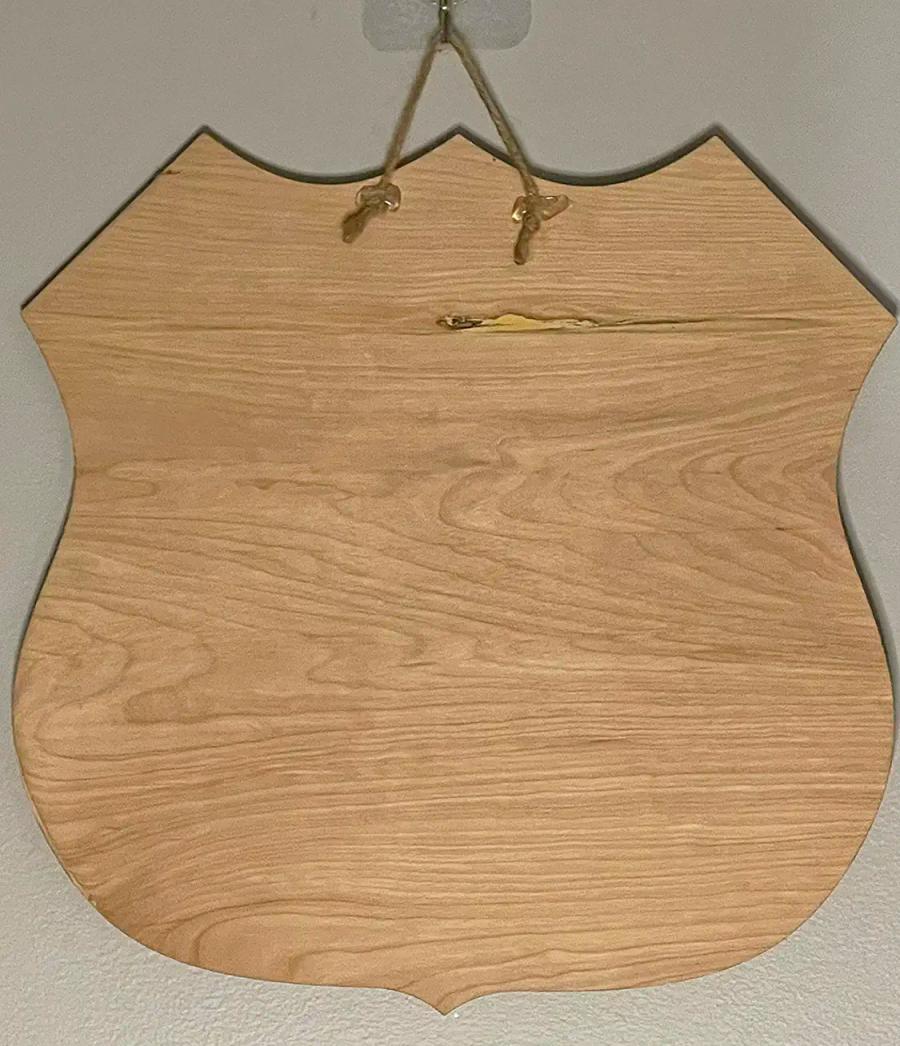 If you're still worried about security even with the "fuck around and find out" sign, you might consider weapons like this giant switchblade, the credit card-sized spear, this non-lethal pepper spray gun and this bayonet with a secret revolver! Or if you're in it for the bit and you don't necessarily want them to "find out," maybe this set of pillow fight weapons is more your speed. Either way, it'll make for a hilarious sign!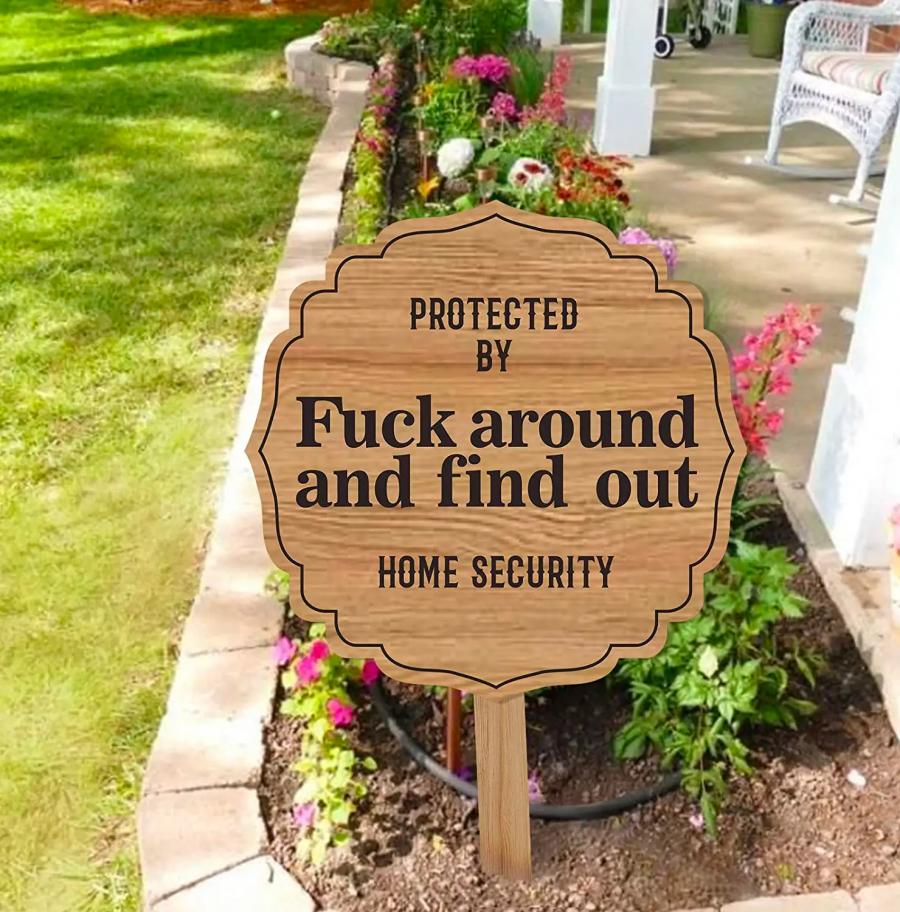 Source
So whether you're a jokester, a gun or weapon owner, or you just love a hilarious gag sign and want to contribute one to the block, this "fuck around and find out" sign is perfect for you! And if not, I'm sure you already have the perfect relative, coworker or enemy in mind who simply needs this sign.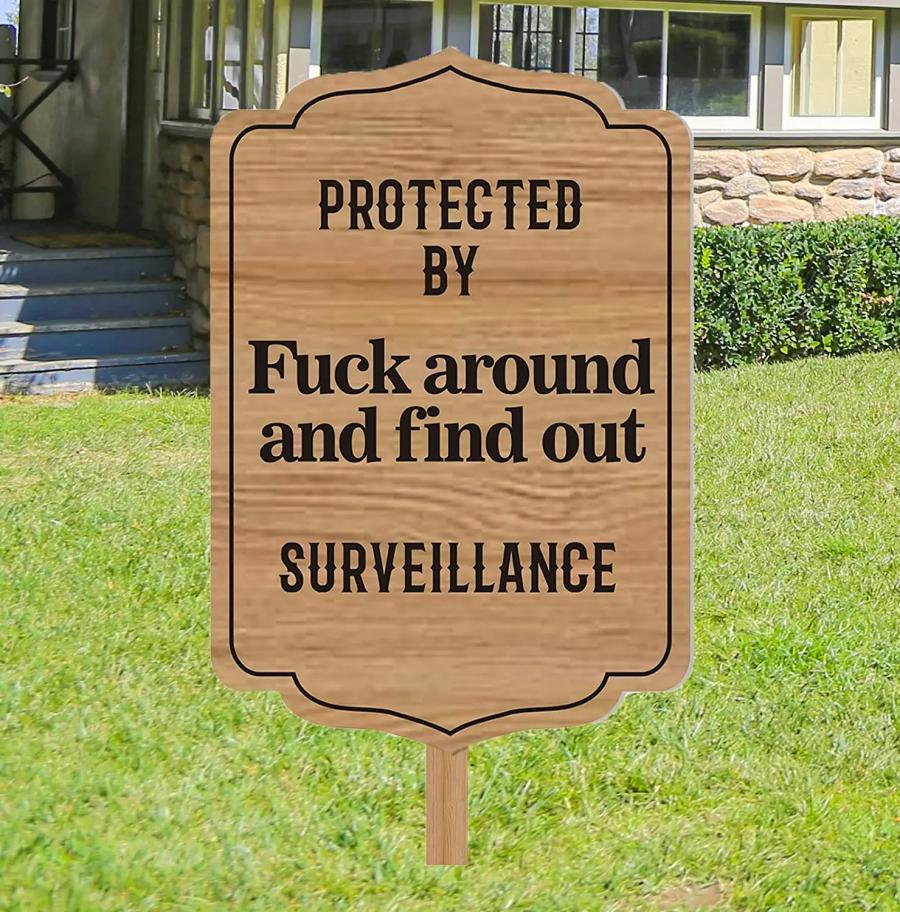 Source
You can buy this "Protected by 'Fuck around and find out' Home Security" sign from Amazon in a 10-inch variety for $35, or a 12-inch variety for $45.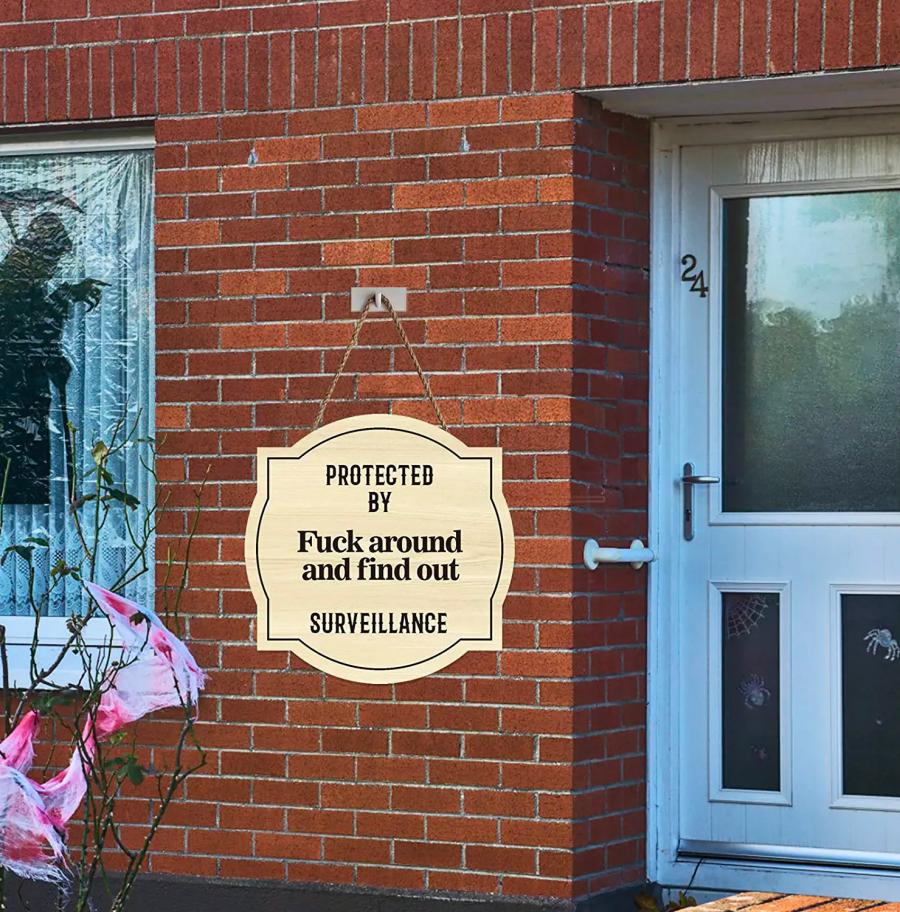 There's also a few different versions of the F*ck Around And Find Out home security sign that you can find on Amazon here!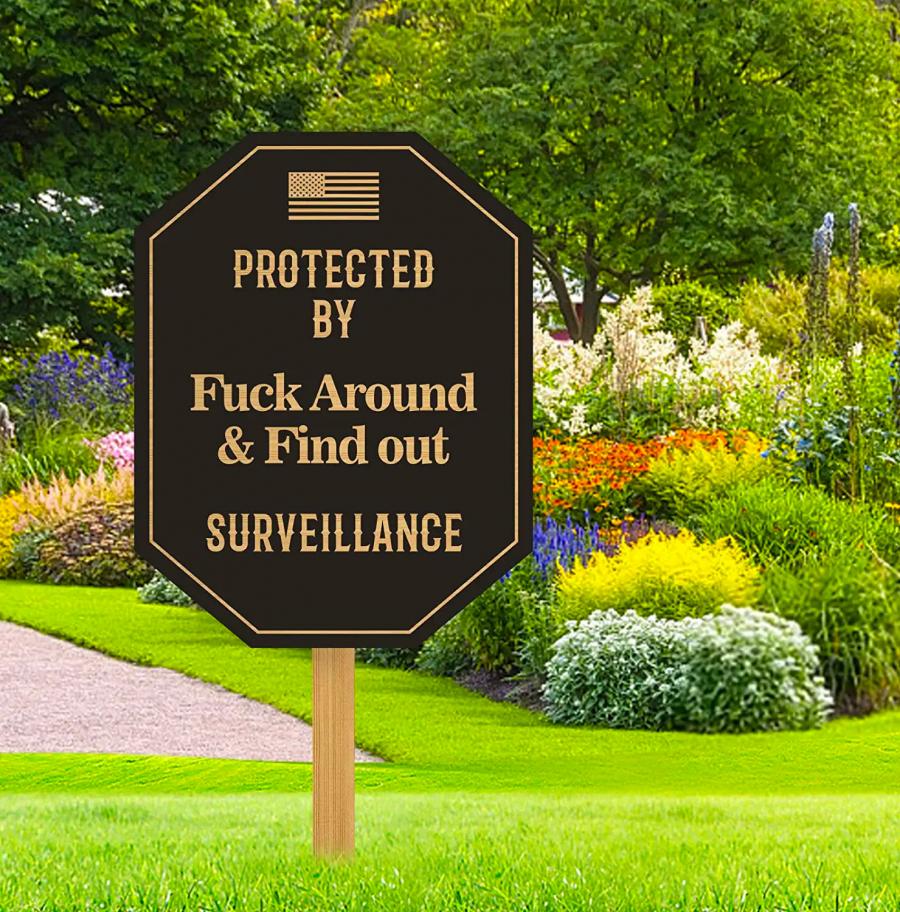 Source