There's Now a Credit Card Sized Spear That You Can Have In Your Wallet For Surviving In The Wild
By Ryan on 02/19/2020 9:46 AM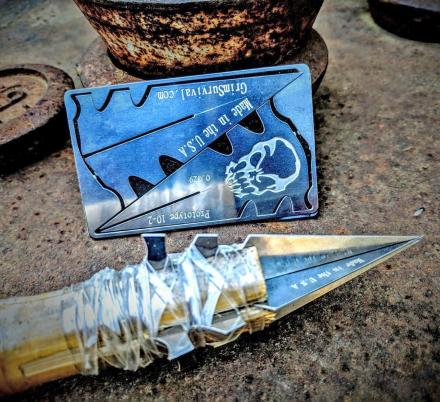 Sure, there are plenty of survival tools on the market, some that fit in your wallet, and some that don't. But this incredible credit card sized survival spear might take the cake for being unique, and actually pretty useful. If you were to find your self stranded in the wilderness, and you don't have a gun, this credit card turns into a spear head that you can attach to the end of a stick or piece of bamboo to make the ultimate hunting weapon.
The best survival tool is the one you have with you when you need it, and what do most people have with them at all times? Their wallet, and this one fits right inside of your wallet like a credit card. If carrying it with you in your wallet isn't your thing, it also has adhesive that you can peel off the back to attach it to any container (great for boxes, lids, containers, etc).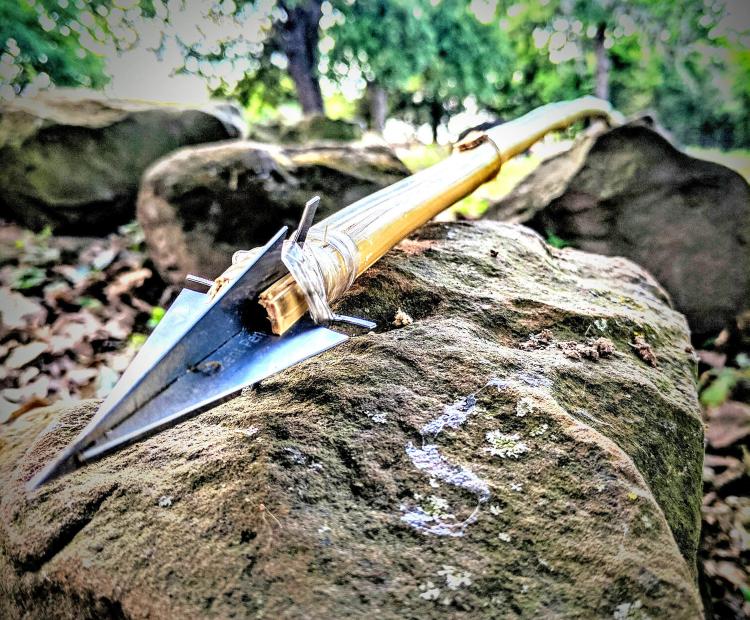 To use it, just take it out, snap out the pieces, then clip it together in spear-head form. It has two flat spears that you an either use separately or piece together to form a broad-head spear tip. The best part? It's reusable, so after you've been rescued, just take it apart, and put it back in your wallet for the next time your stranded and lost!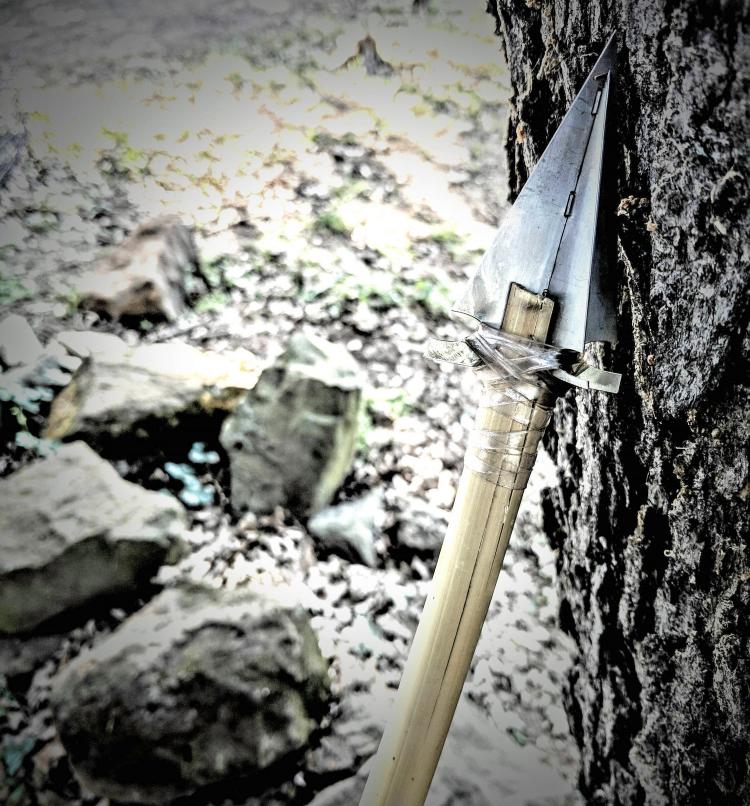 The credit card survival spear is made from highly corrosion resistant surgical grade stainless, is highly durable , tough, and functional with a slight spring to it. It measures about the size of a standard credit card, and is black on one side and white on the other.