Paracord Survival Grenade That's Filled With Survival Tools
By Ryan on 12/02/2019 12:27 PM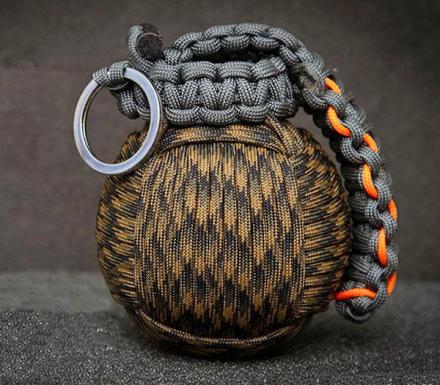 How many times have you been stranded in the forest while trapped under a tree with the only thing that could save you was if you had a few feet of paracord so you could fashion a lasso, wrap it around a tree branch and pull yourself to safety? Probably not often, but when it does finally happen (and it will), you're going to wish you had one of these paracord survival grenades.

View all available color options here
The survival grenade is a package filled with essential survival tools like matches, a knife, a flashlight, a compass, fishing hooks, a flint striker, and more, all packed within a ball that's wrapped up with 50 feet of paracord. Plus the best part, it's all bundled up to look like a grenade, along with a key-chain ring made to look like the grenade pin.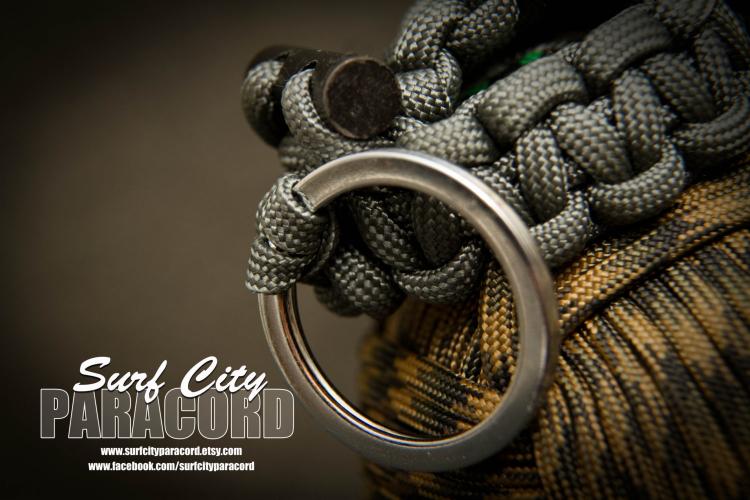 Made By SurfCityParacord, a maker of unique paracord related items, the paracord survival grenade comes in a plethora of different colors and sizes to choose from with each size having a different amount of survival gear stowed within the paracord grenade. Get a hot pink survival grenade for the lady that's looking to get stranded in the forest, or get the Holy Hand Grenade for the priest that's looking to get himself into some trouble.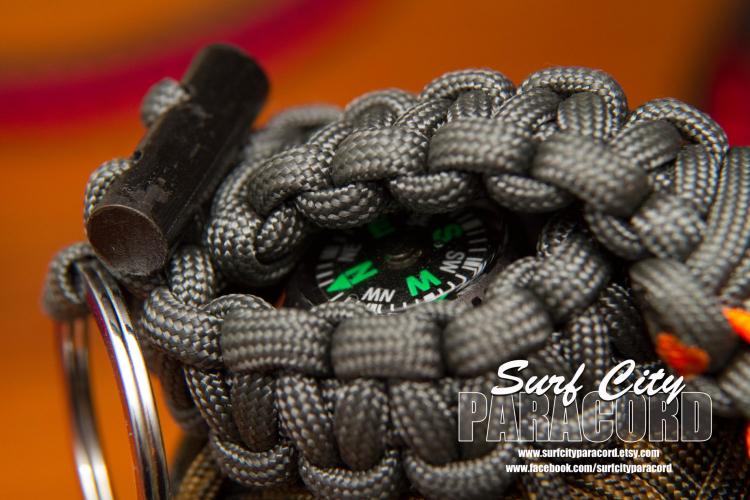 The paracord survival grenade offers an endless amount of possibilities of how you'd like to survive in the forest, whether you're looking to fish, kill some wildlife, or just have some fun. Although you'll probably never have to use the grenade, it certainly wouldn't hurt to have on hand stowed away in a backpack in case you do need it.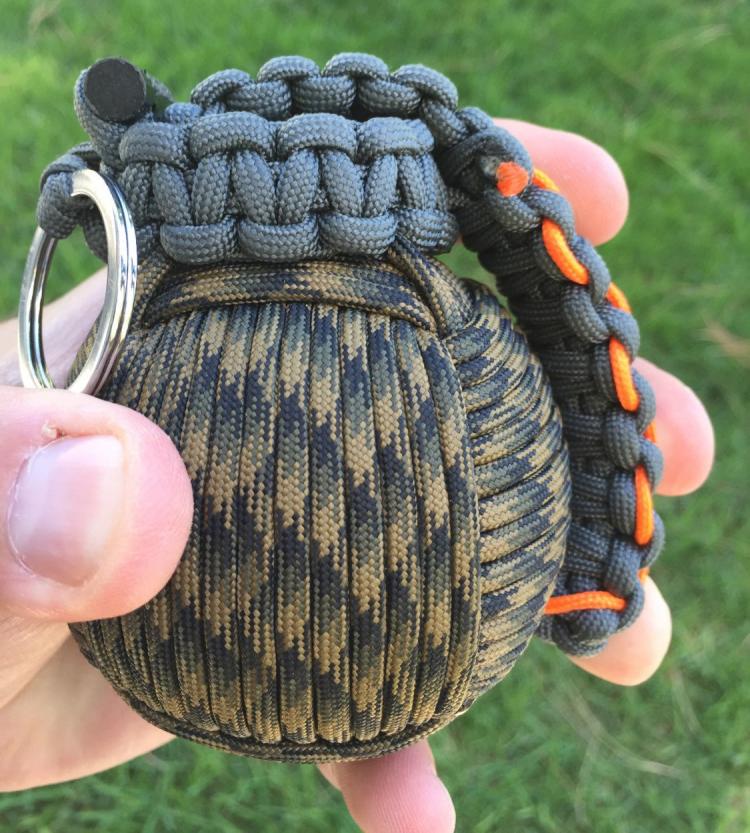 Check out a full list of items that the paracord survival grenade holds inside of it, via the list below.
2 Feet of orange tactical cord
4 Feet of jute twine
30 Feet of fishing line
4 Fish hooks
1 Wire saw
2 Storm proof matches
6 Waterproof matches with striker
1 Whistle buckle
4 Split shot weights
Butterfly sutures
2 Split rings
A needle and thread
1 Button compass
A sheet of aluminum foil
2 Bobby pins
An LED flashlight
A mini folding knife
4 Water purification tablets
8 Feet of military grade trip wire
Pure napkin tablet
A razor blade
2 Safety pins
A universal handcuff key
A ferrocerium fire starting toggle
A dog tag signal mirror
A flint striker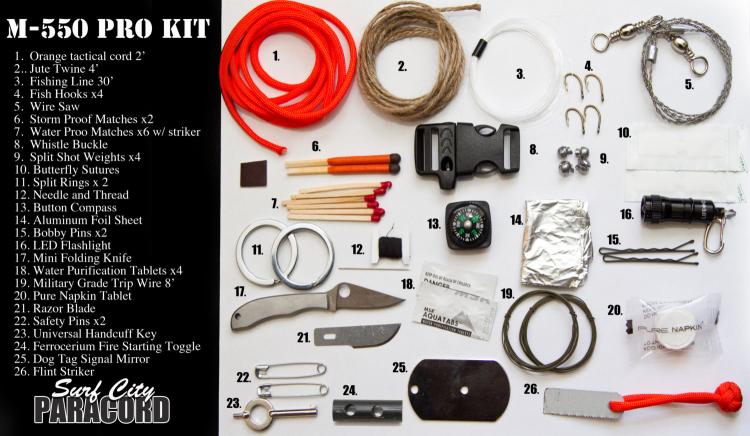 Check out the survival grenade in action via the video below.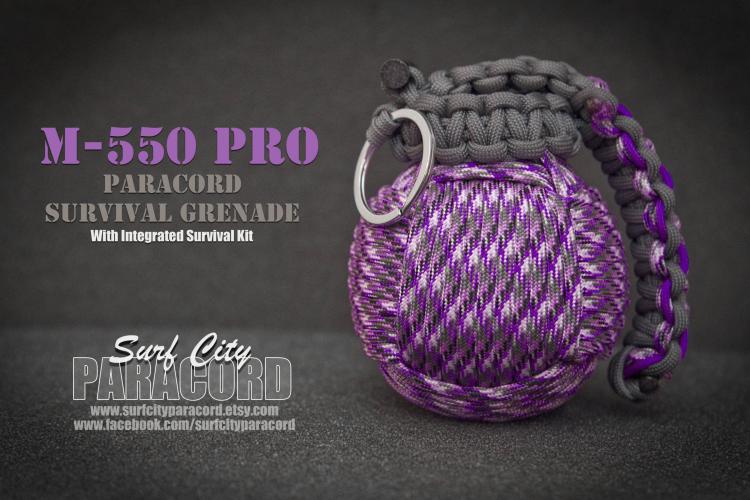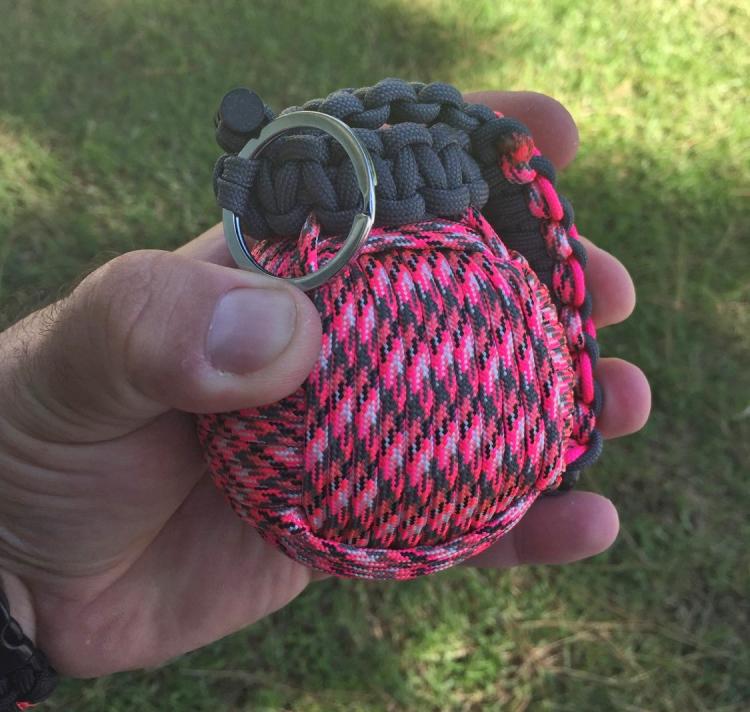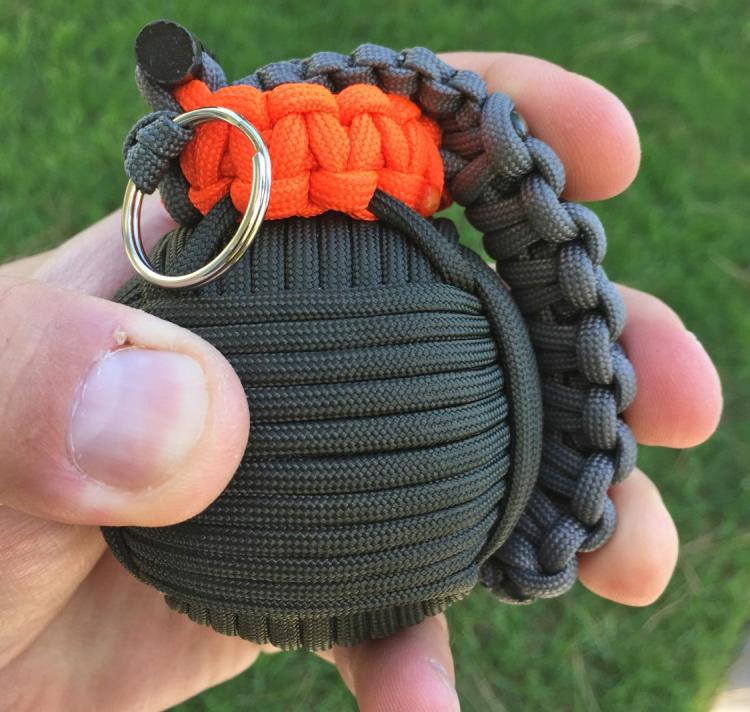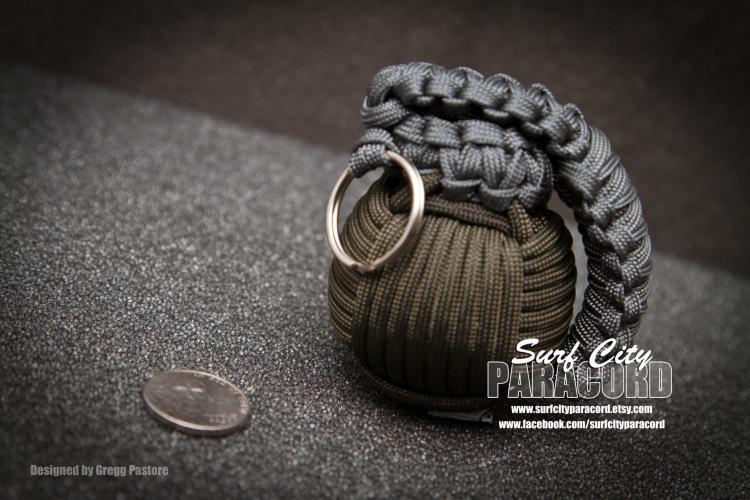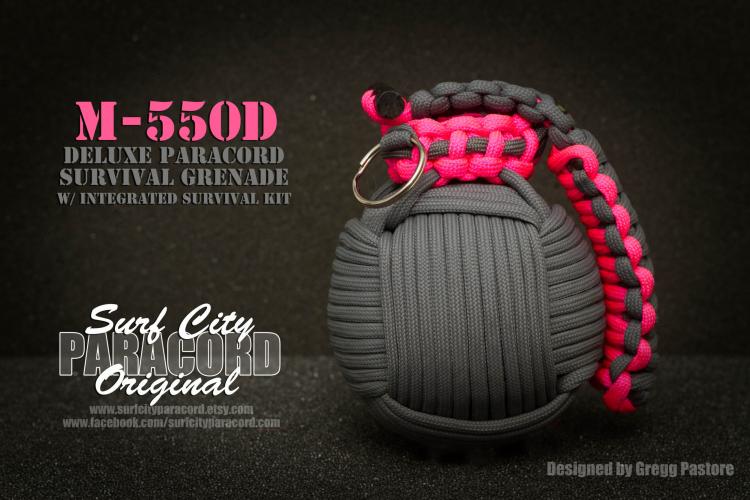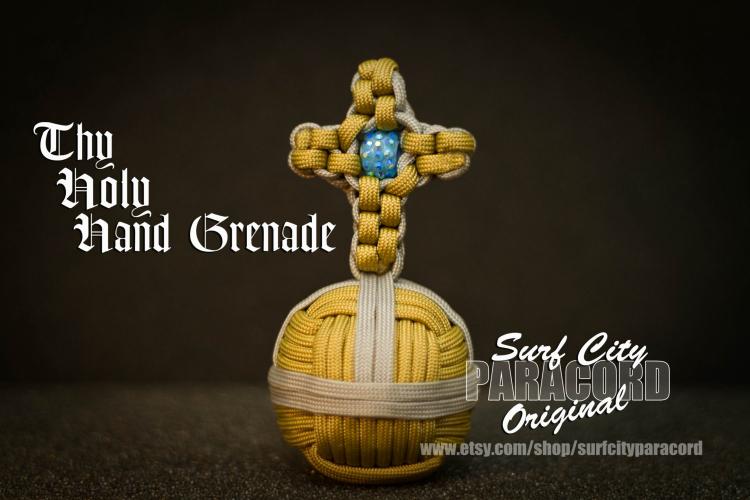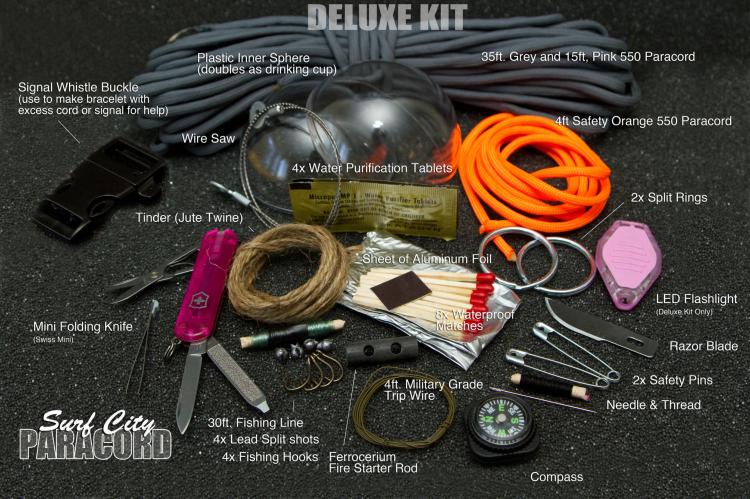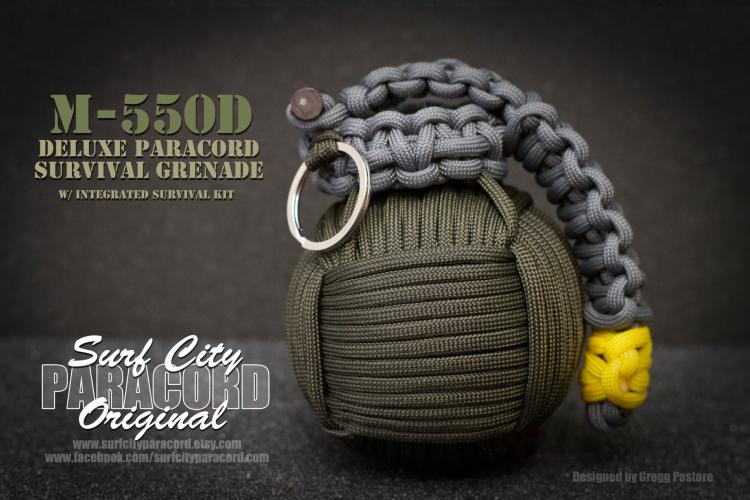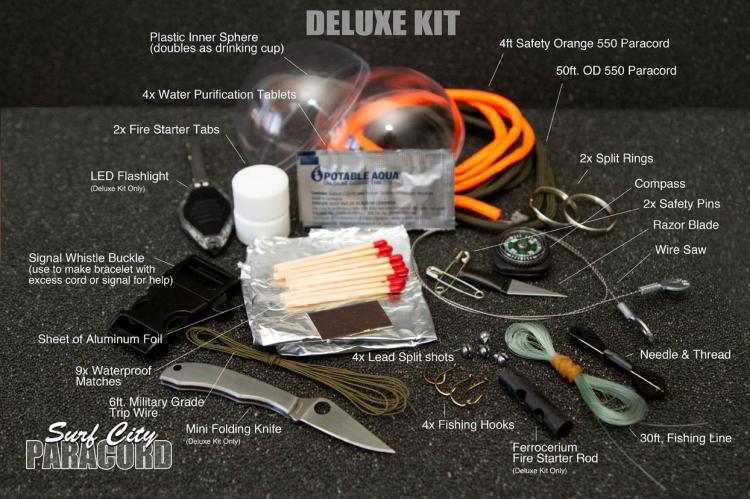 Subscribe To Our YouTube Channel