This Giant Switchblade Measures a Massive 2.5 Feet Long
By Ryan on 12/08/2022 10:21 AM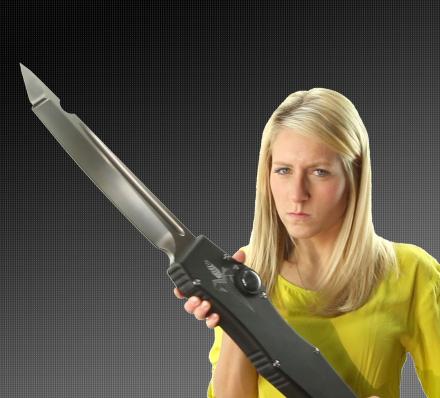 Sure, switchblades are great and all, but isn't everything better when it's bigger? This ridiculous giant switchblade measures a massive 2.5 foot long, and releases it's giant blade with the push of a button. The blade itself measures 14 inches from the handle, and will spring forward with enough force to probably knock you over.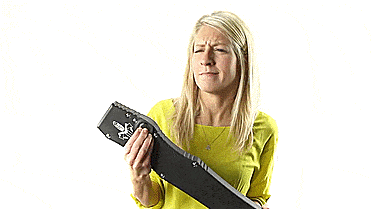 Credit: Blade HQ
An excellent addition to any knife, sword, or weaponry connoisseur's collection, or just for someone looking to become the ultimate mall ninja.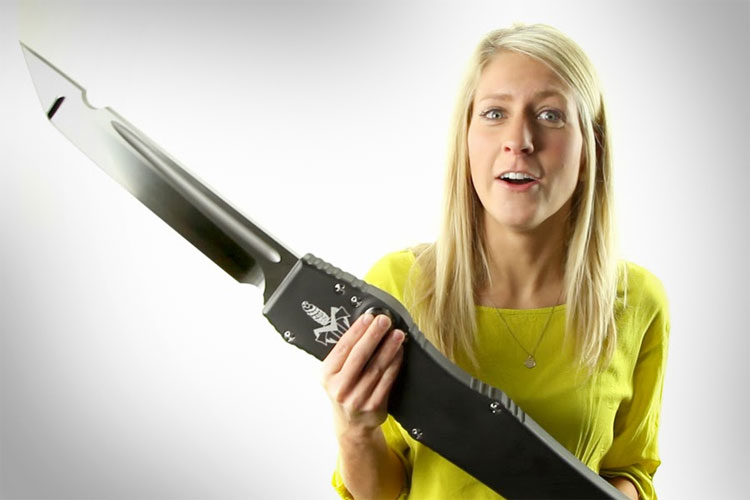 Credit: Blade HQ
The Gigantic switchblade knife is also great for accidental injuries, DIY surgeries, or slicing giant fruits and vegetables as they come at you through the air.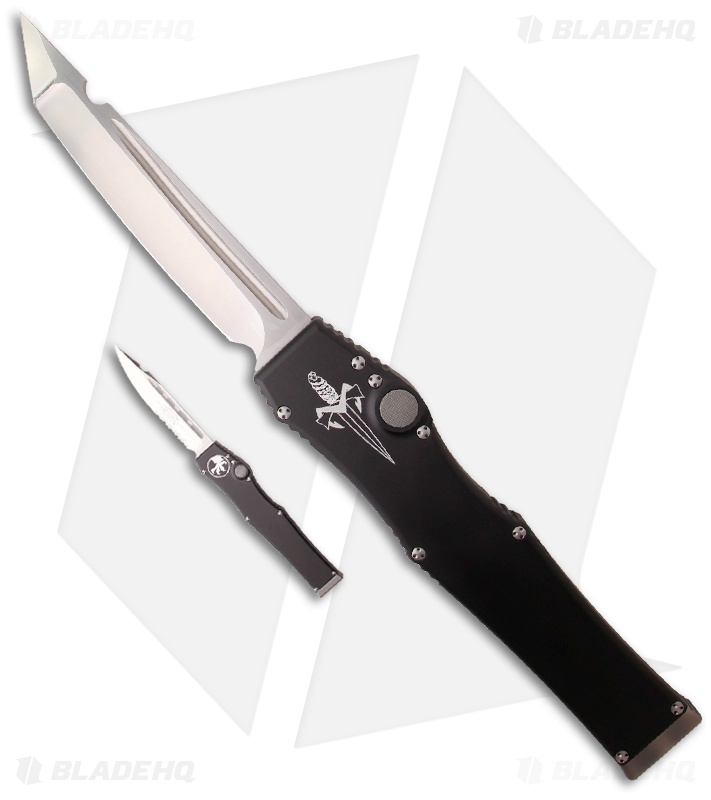 Credit: Blade HQ
Just press the giant button on the side of the switchblade to launch the massive 13.75 inch blade out of the handle! Credit: Blade HQ
The giant switchblade's handle is made from black anodized aluminum and the entire thing weighs just under 10 lbs!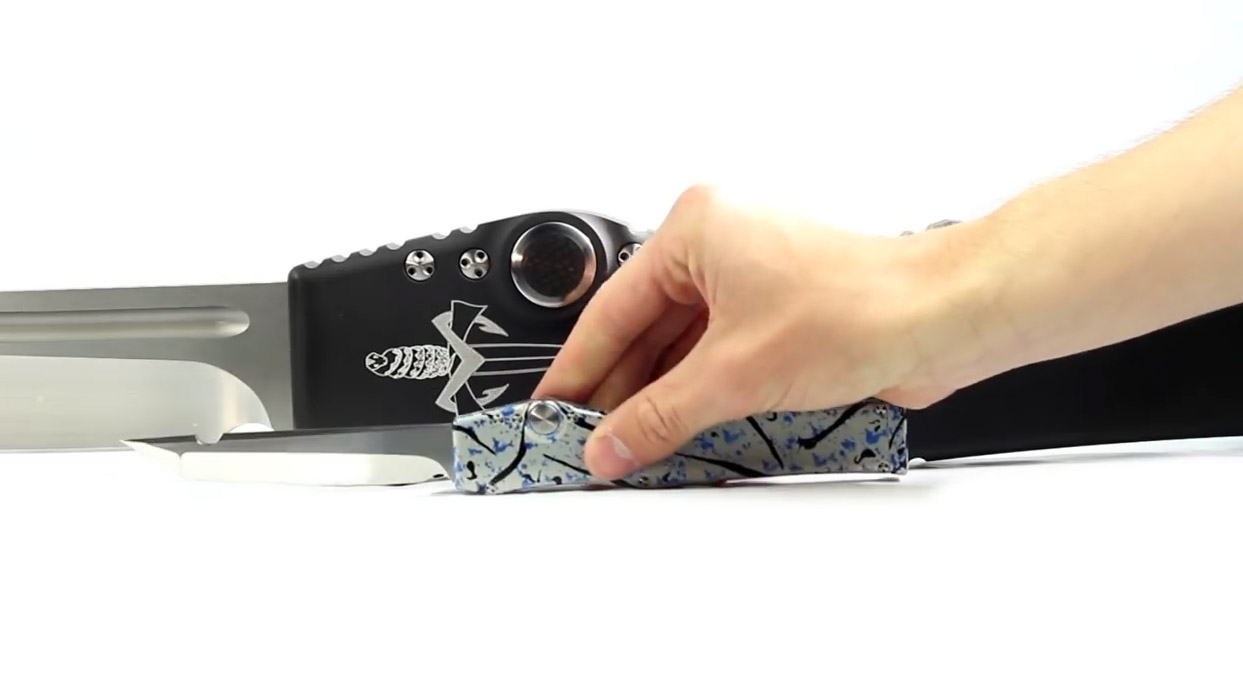 Credit: Blade HQ
Measuring in at a massive 18.5 inches long with a blade thickness of half an inch, this behemoth of a switch-blade will certainly find a good home with any avid knife or blade collector!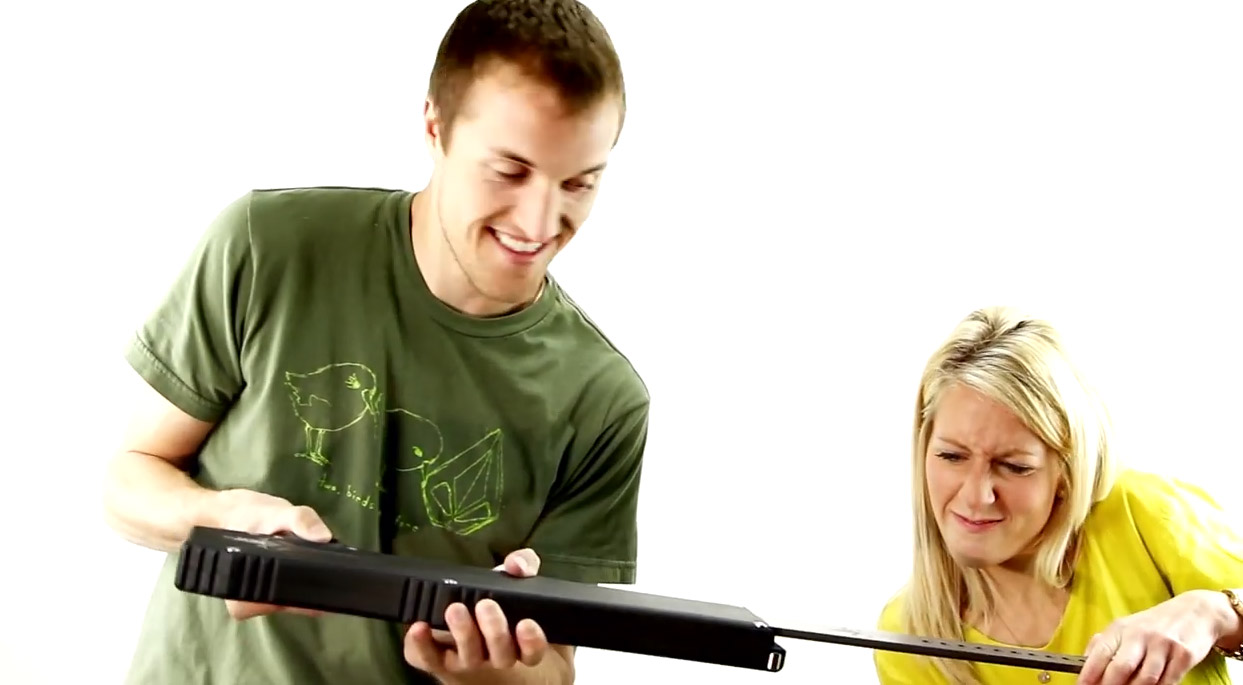 Credit: Blade HQ
The handle on the giant switchblade is massive in itself, as just the handle measures 18.5 inches long, with 4 hands easily gripping it at the same time! Credit: Blade HQ
"The Marfione Custom HALO V 3X would make an impressive centerpiece for any Microtech collection. As the name implies, the Giant Halo 5 is three times the size of the Regular Halo V! This gargantuan Halo V is set up like a regular Halo in form and function. It has tremendous firing action, so you'll want to hold on tight!"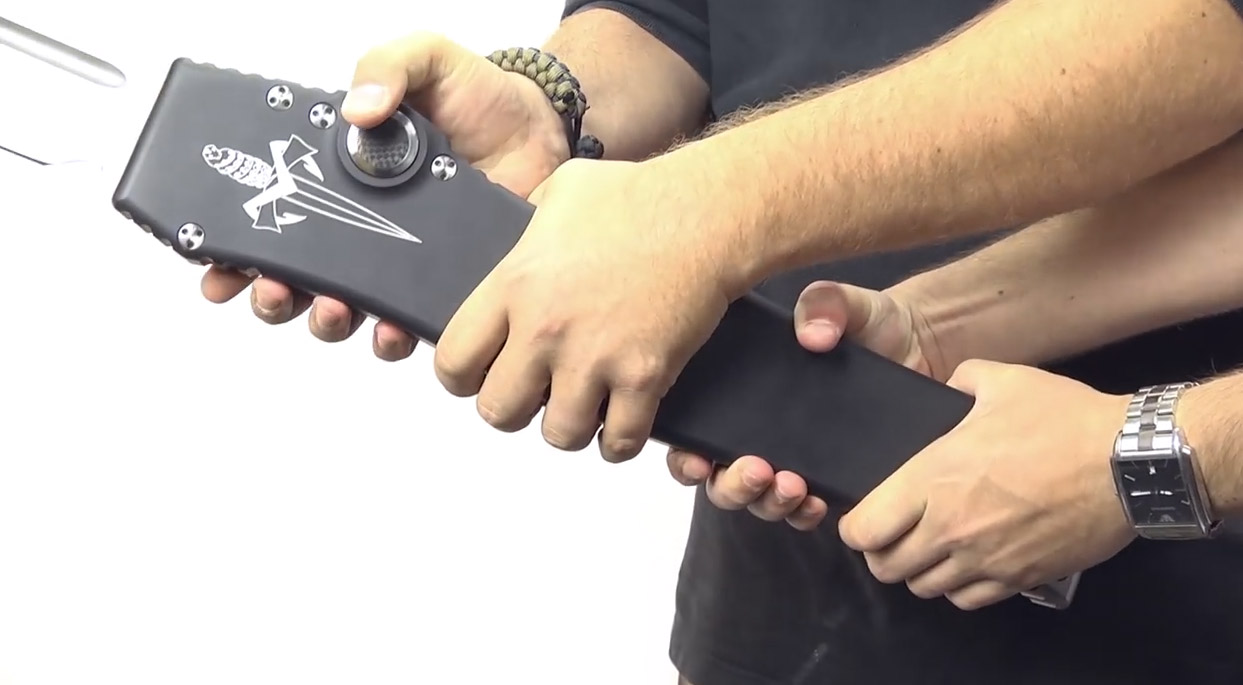 The giant switchblade is sold by Blade HQ, and will run you almost $10k bucks! But don't worry, they do offer payment plans!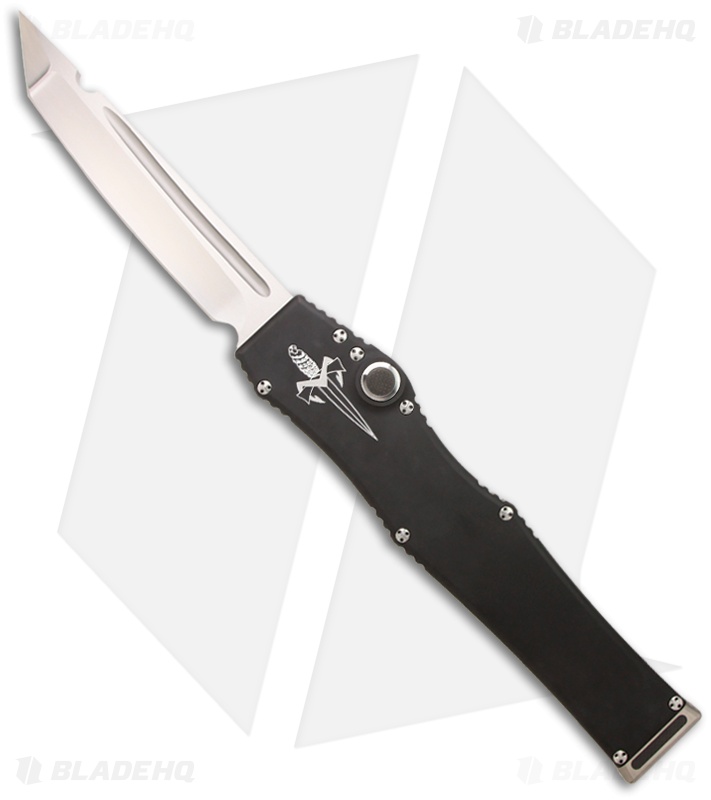 Credit: Blade HQ
The giant switchblade is currently out of stock as of this writing, but you can get notified if and when it does come back in stock. Credit: Blade HQ
Check out the Microtech Giant Halo 3X Huge OTF Knife by Blade HQ in action via the video below.
Subscribe To Our YouTube Channel