This Boba Fett Nerf Dart Blaster Comes With a Scope and Has Awesome Sound Effects
By Ryan on 03/01/2022 9:04 AM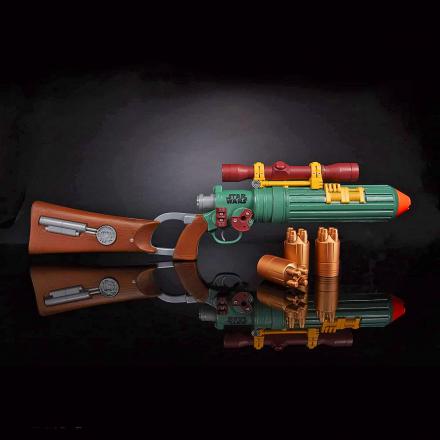 Nerf guns have changed quite a bit since I was a young Jedi. Nowadays you have insane toy rifles that shoot the iconic foam projectiles at 70 miles per hour and massive Nerf machine guns that you apparently can't use without a shoulder strap.
Indeed, kids have it good these days - particularly if they're fans of both Nerf guns AND the Star Wars franchise. I'm referring, of course, to today's product. Say hello to the Boba Fett Nerf Gun, a highly detailed replica of the powerful blaster used by everyone's favorite Mandalorian.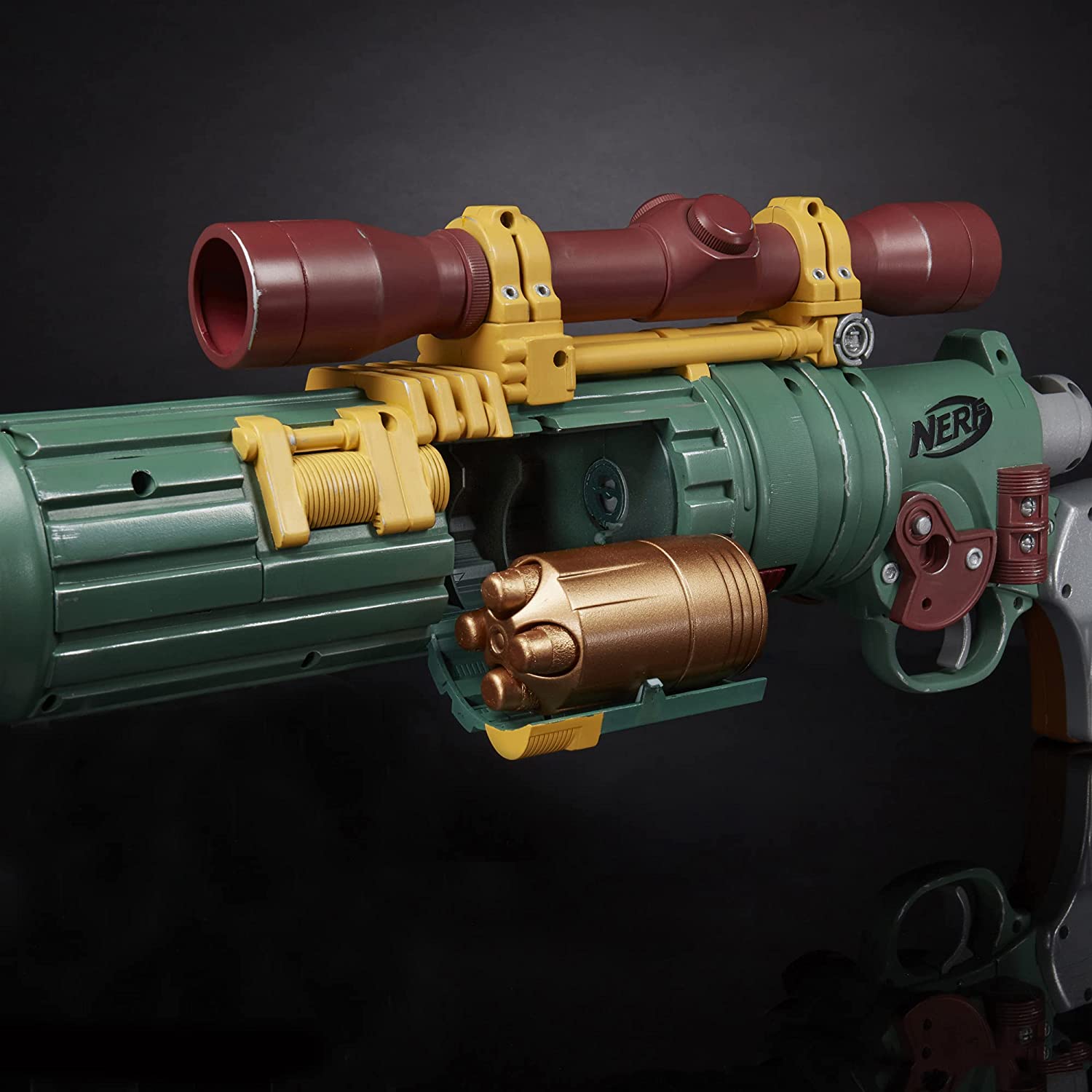 Inspired by the recent television series on Disney Plus - the smash hit The Book of Boba Fett - this impressive Nerf gun comes with everything you need to escape the sarlacc and start hunting down baddies.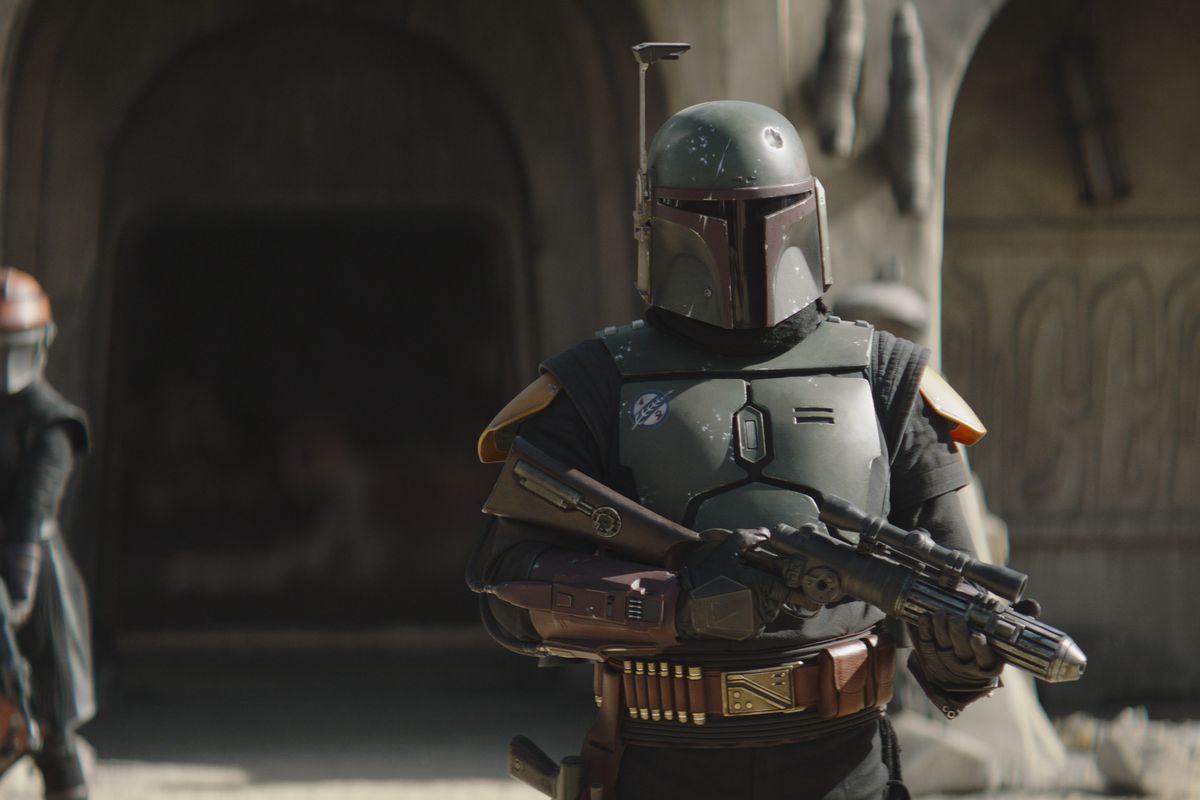 The Boba Fett nerf blaster measures 30 inches long (or 76 centimeters) and includes three ammo drums that hold four foam darts each (also included). The Star Wars toy firearm comes pre-assembled with a super detailed, full-color paint job, making it the perfect addition for any Boba Fett cosplay.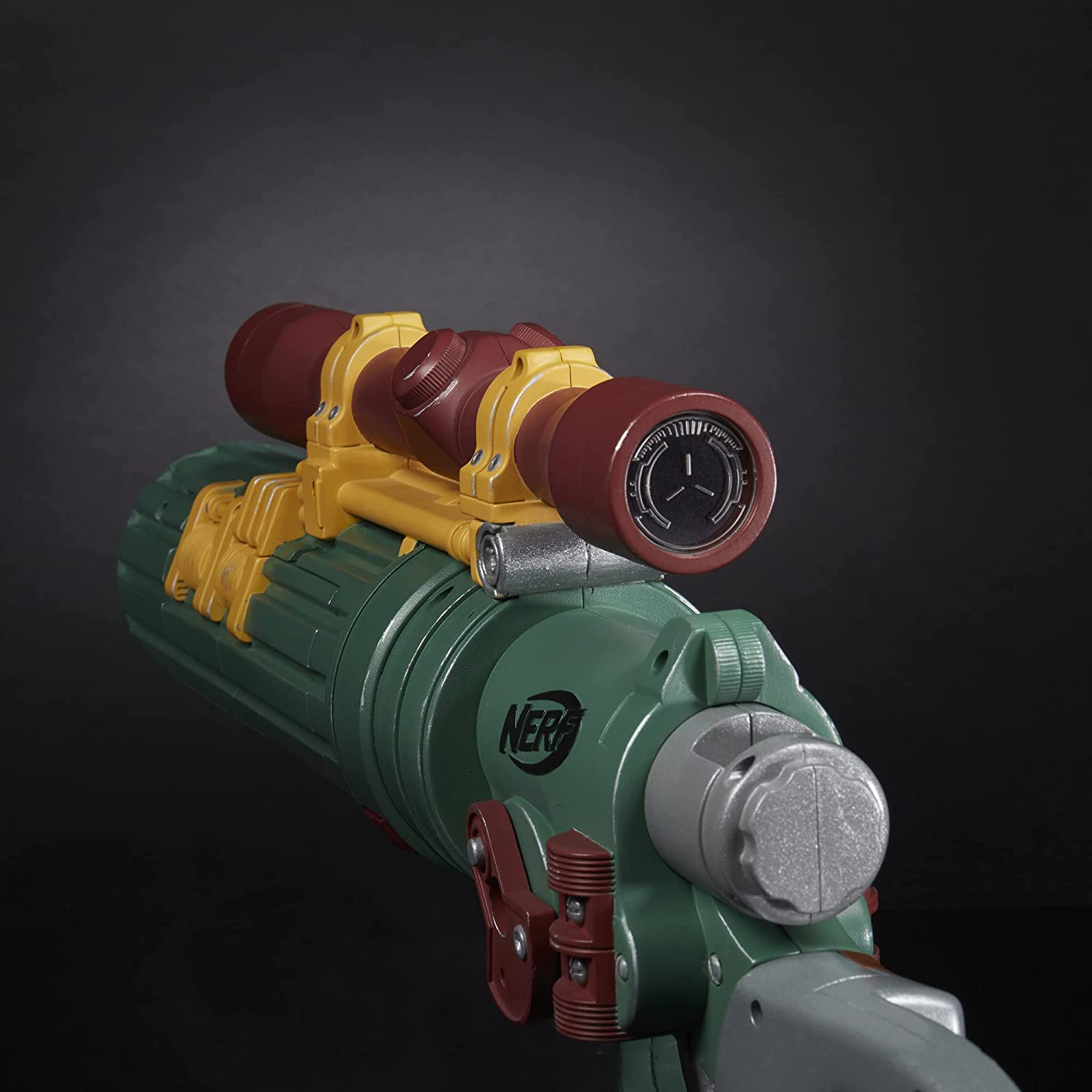 A perfect gift for any Star Wars lover over the age of 8, this Nerf gun makes realistic blaster sounds pulled straight from the sci-fi franchise and features a working illuminated scope for additional authenticity and immersive play.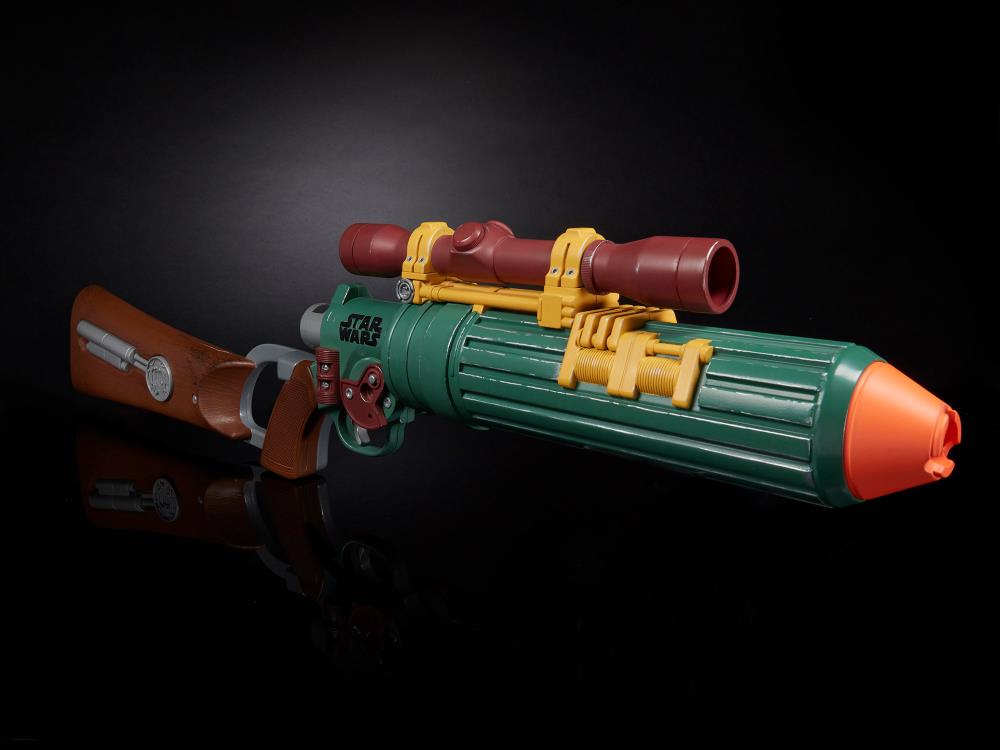 Although the Star Wars Nerf rifle comes with 12 foam darts, it's compatible with all Nerf Elite ammo so you can order more if you ever run out.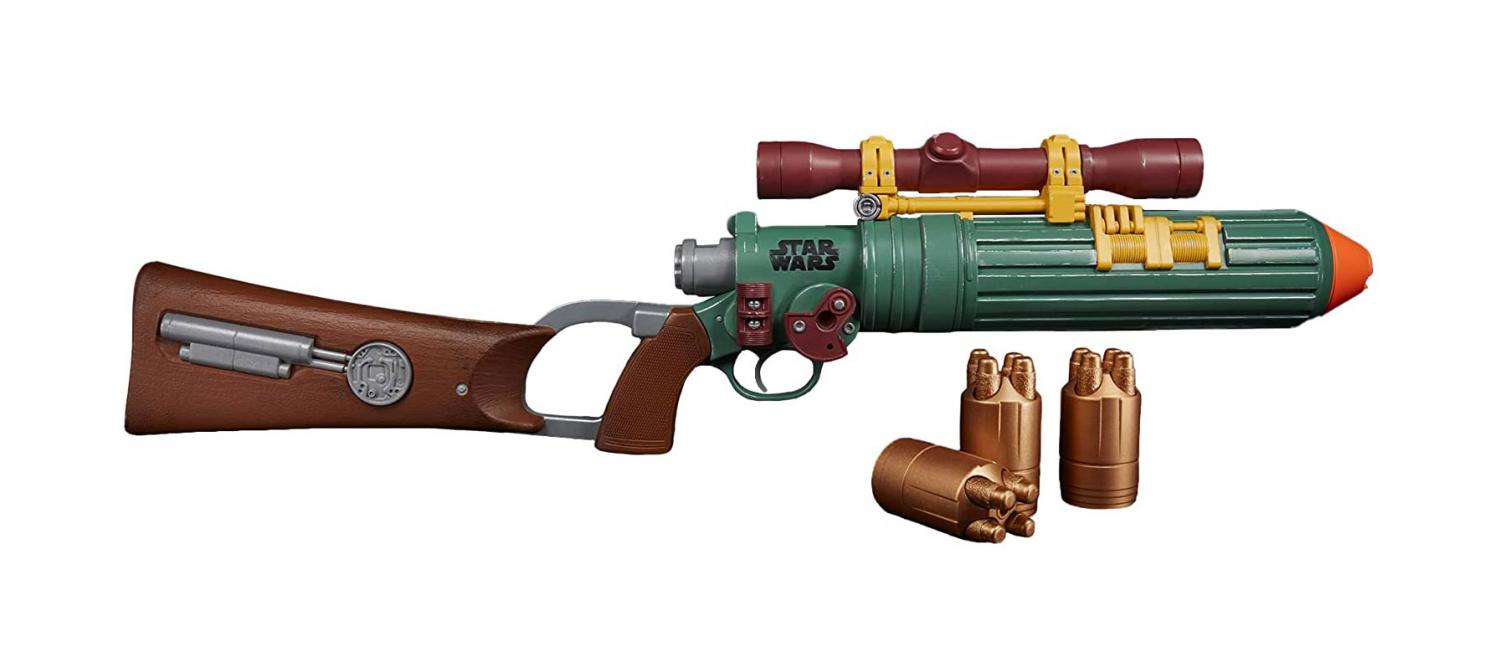 Firing the toy rifle offers the unique and satisfying experience of opening the side hatch and loading the gun using a real ammo drum. Look through the illuminated scope and you'll feel like you've just stepped off a ship and walked out into the sandy expanse of the planet Tattooine.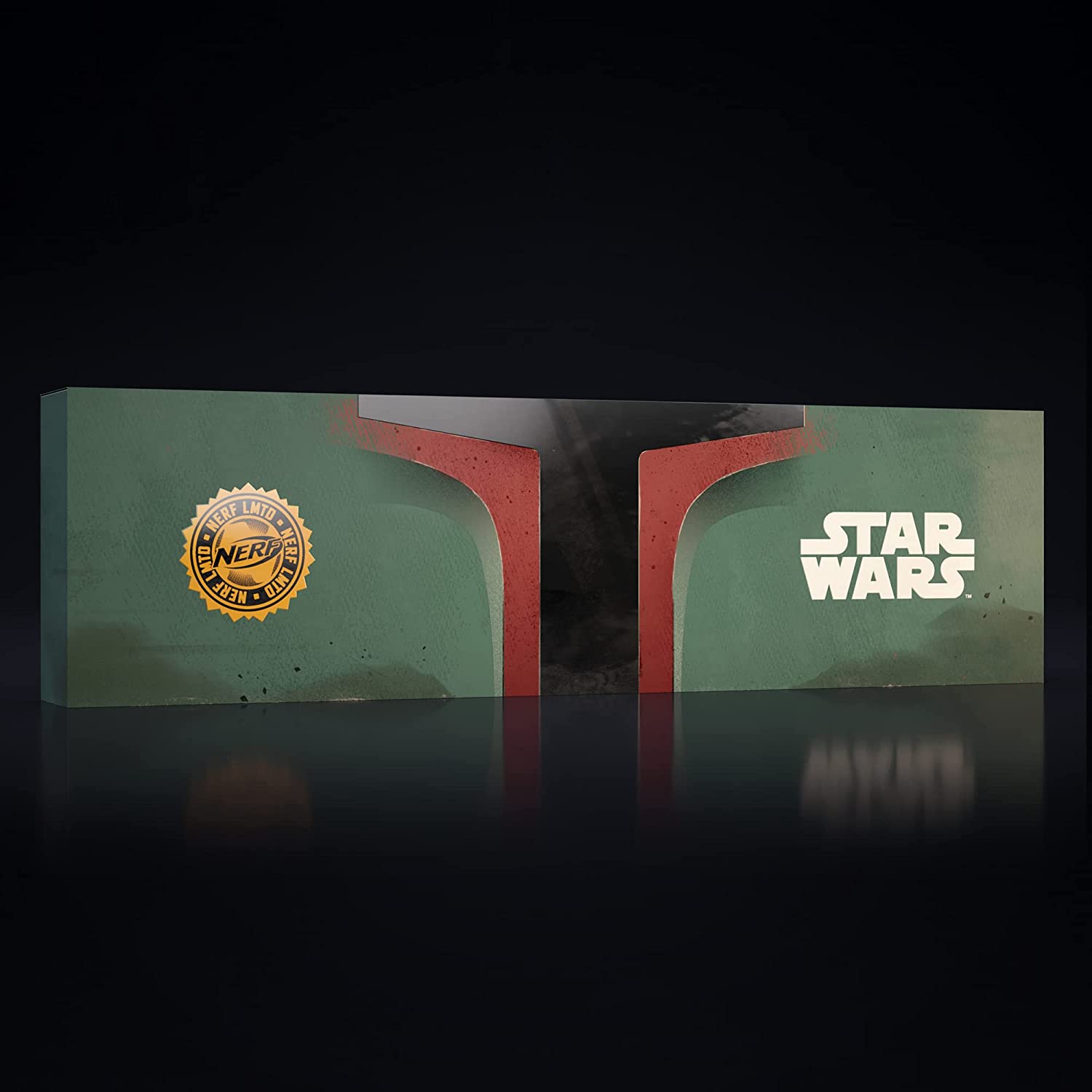 To enjoy all of the immersive features, plan to supply your own AA batteries since those aren't included with the purchase. Once that's taken care of, you can snag one of these authentic replicas for just $109.99!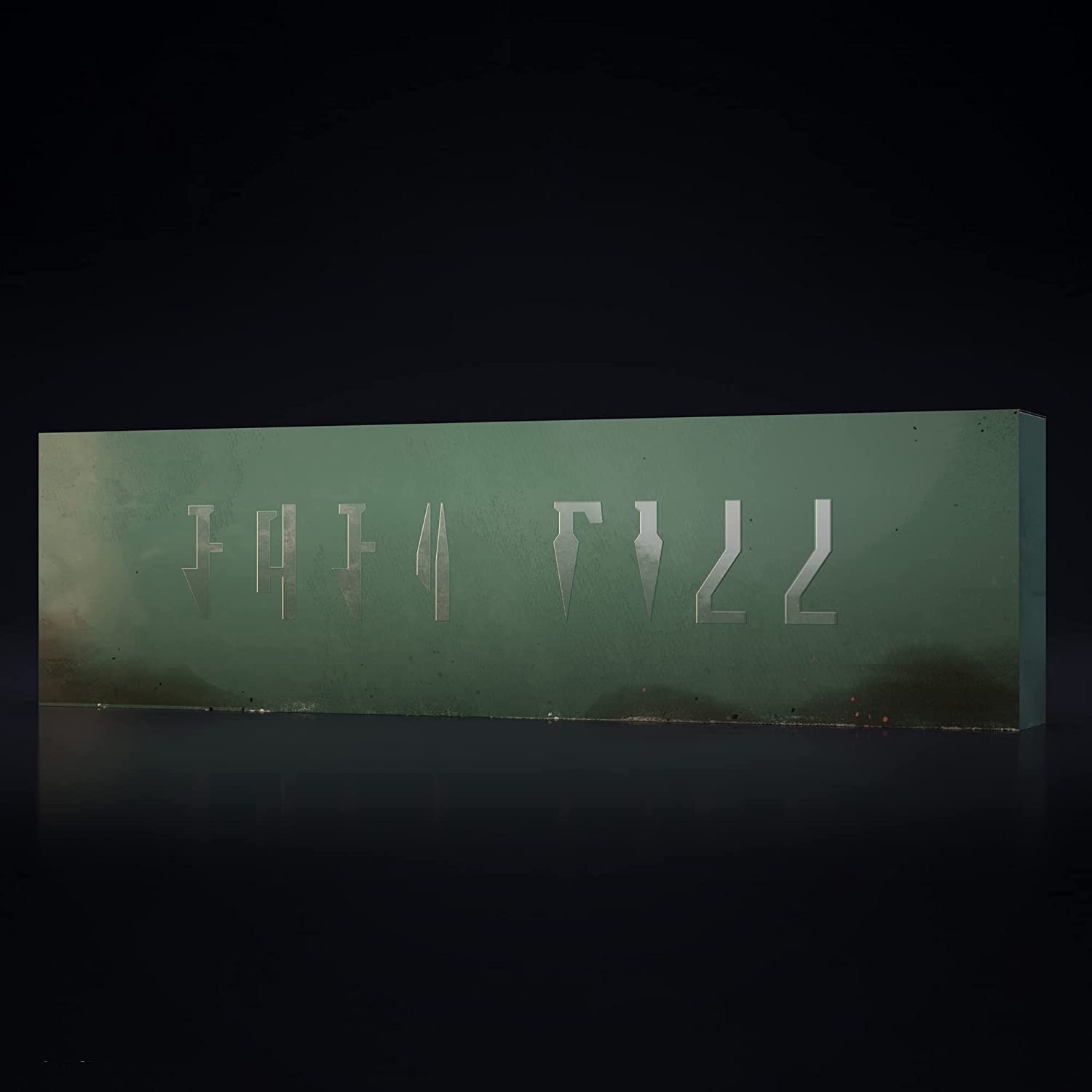 The Boba Fett nerf blaster comes in a really cool and detailed box!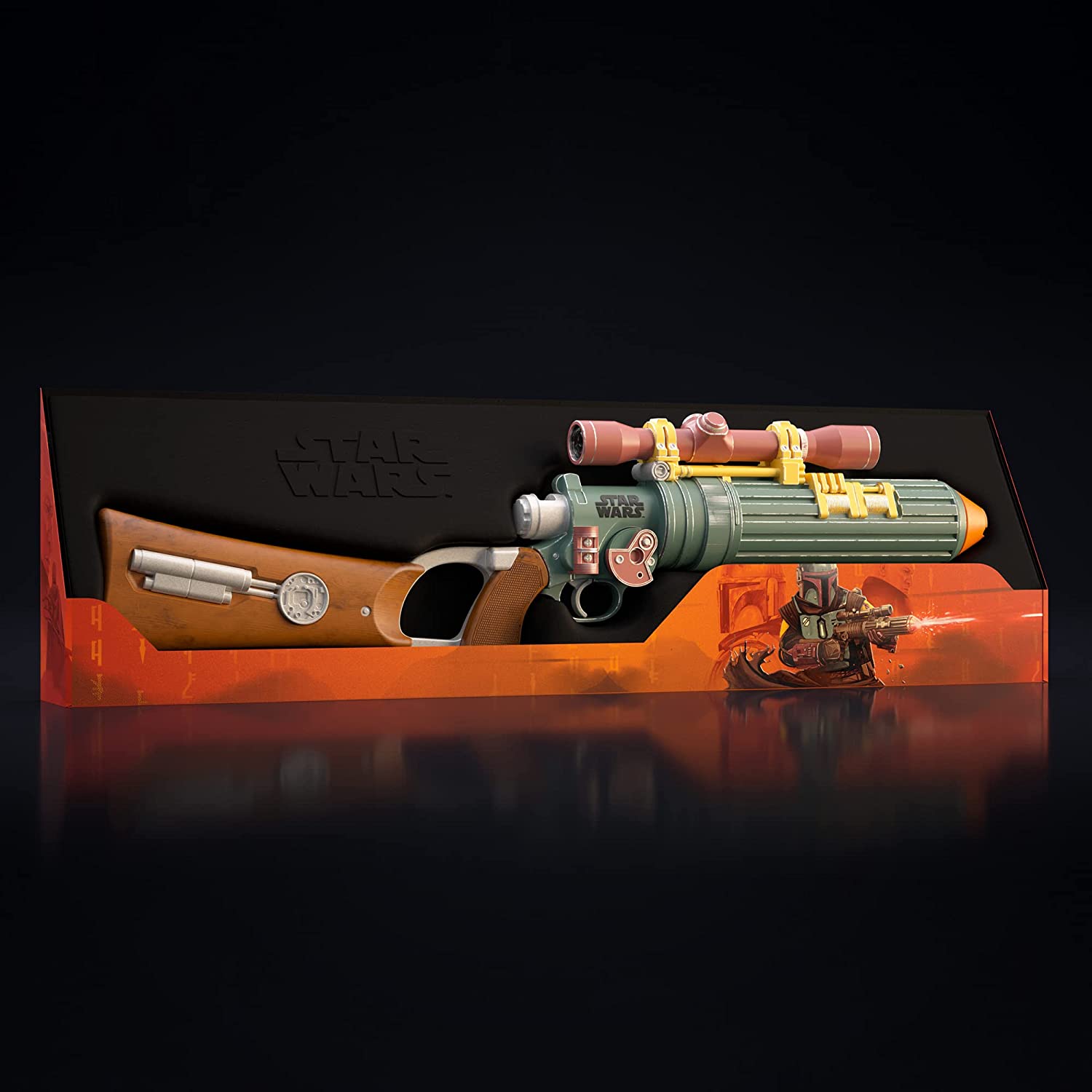 Unfortunately, the Boba Fett nerf blaster is on pre-order only at the moment, and will not ship until March 1, 2023.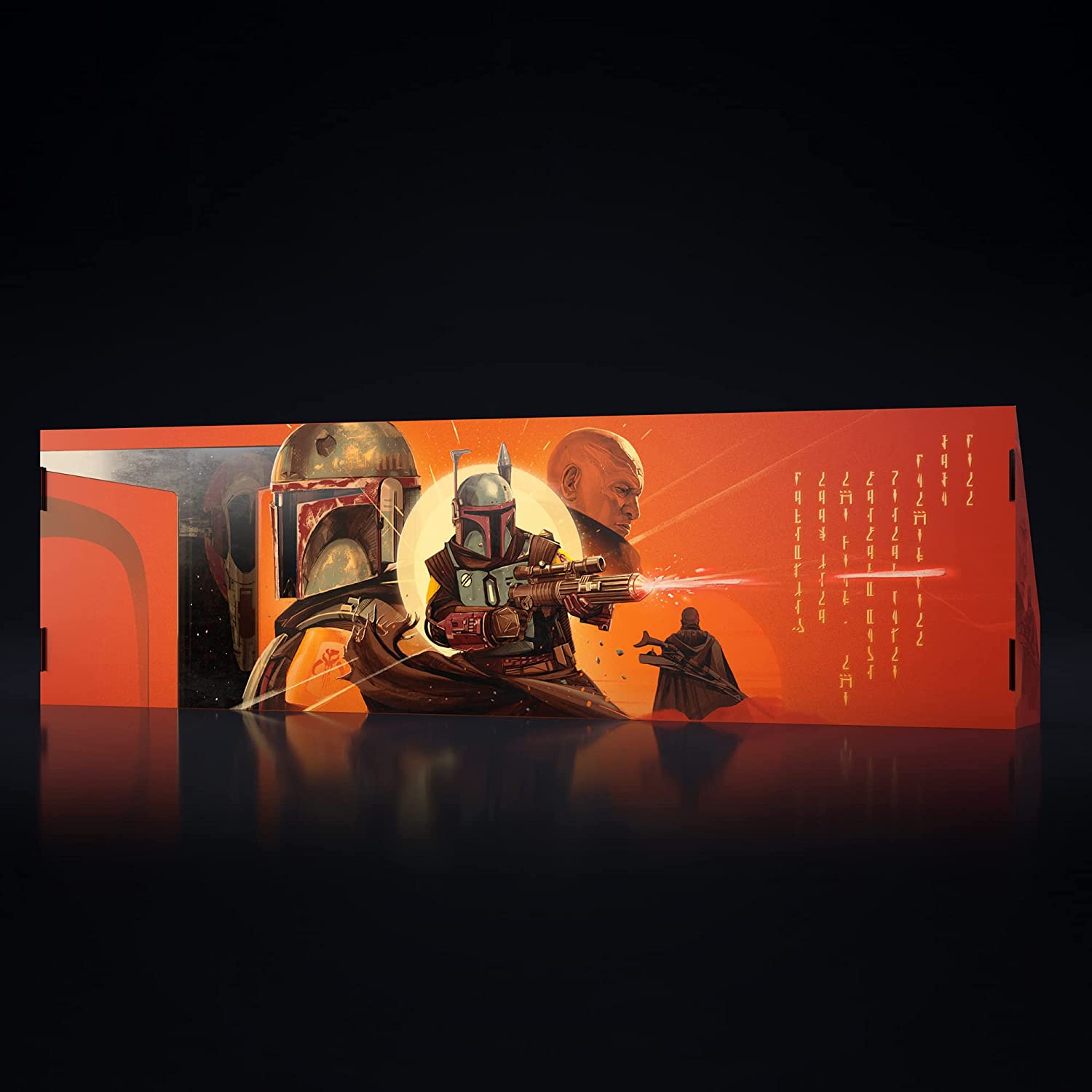 Here's a pic of Boba Fett with his blaster from the old Star Wars movies: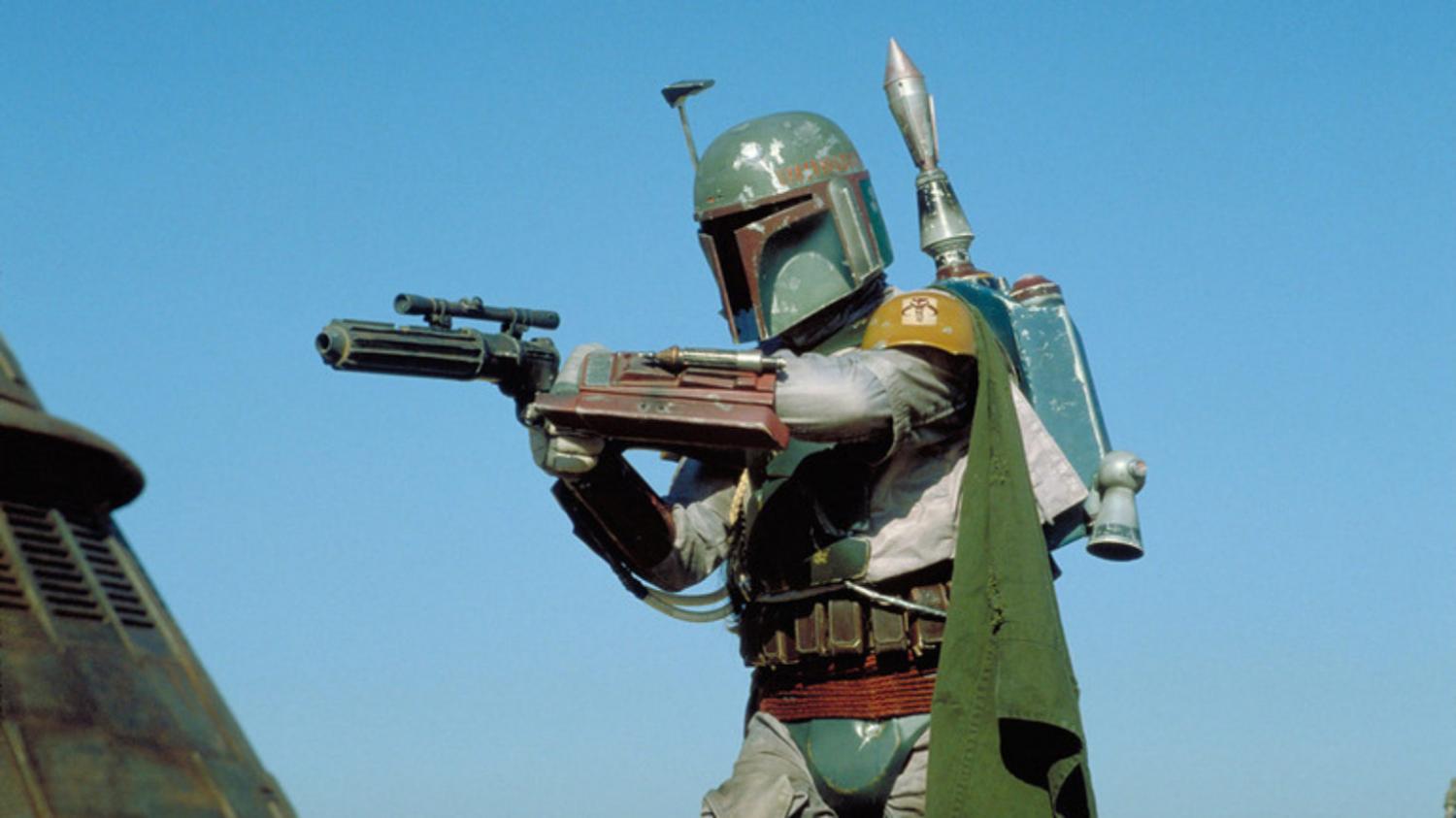 Did you work up a sweat hunting down intergalactic bounties with your Boba Fett Nerf blaster? Maybe you could take a break and enjoy a bit of space sushi using these lightsaber chopsticks or wash away the guilt under this Darth Vader shower head!