These Light-Up Lightsaber Chopsticks Are The Only Proper Way For Star Wars Geeks To Eat Sushi
By Ryan on 11/30/2021 7:03 PM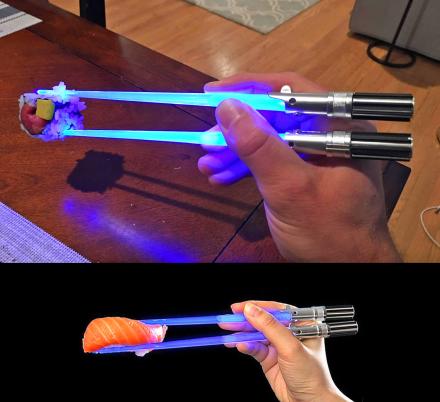 If you were jealous of your kids when you bought them these chomping dinosaur chopsticks, you can take solace in the fact that you as an adult can now unapologetically acquire these chopsticks that look like lightsabers from Star Wars! They're called ChopSabers, and yes they actually light up using a battery inside of each stick. It's essentially the only proper way for a Star Wars geeky to eat Asian food, or really any type of you'd like to eat with chopsticks (which might now be everything).
A perfect gift idea for any Star Wars lover who also happens to enjoy lightsaber battles while eating sushi or other rice based meals, the lightsaber chopsticks are a great way for you or your kids to start learning how to use chopsticks.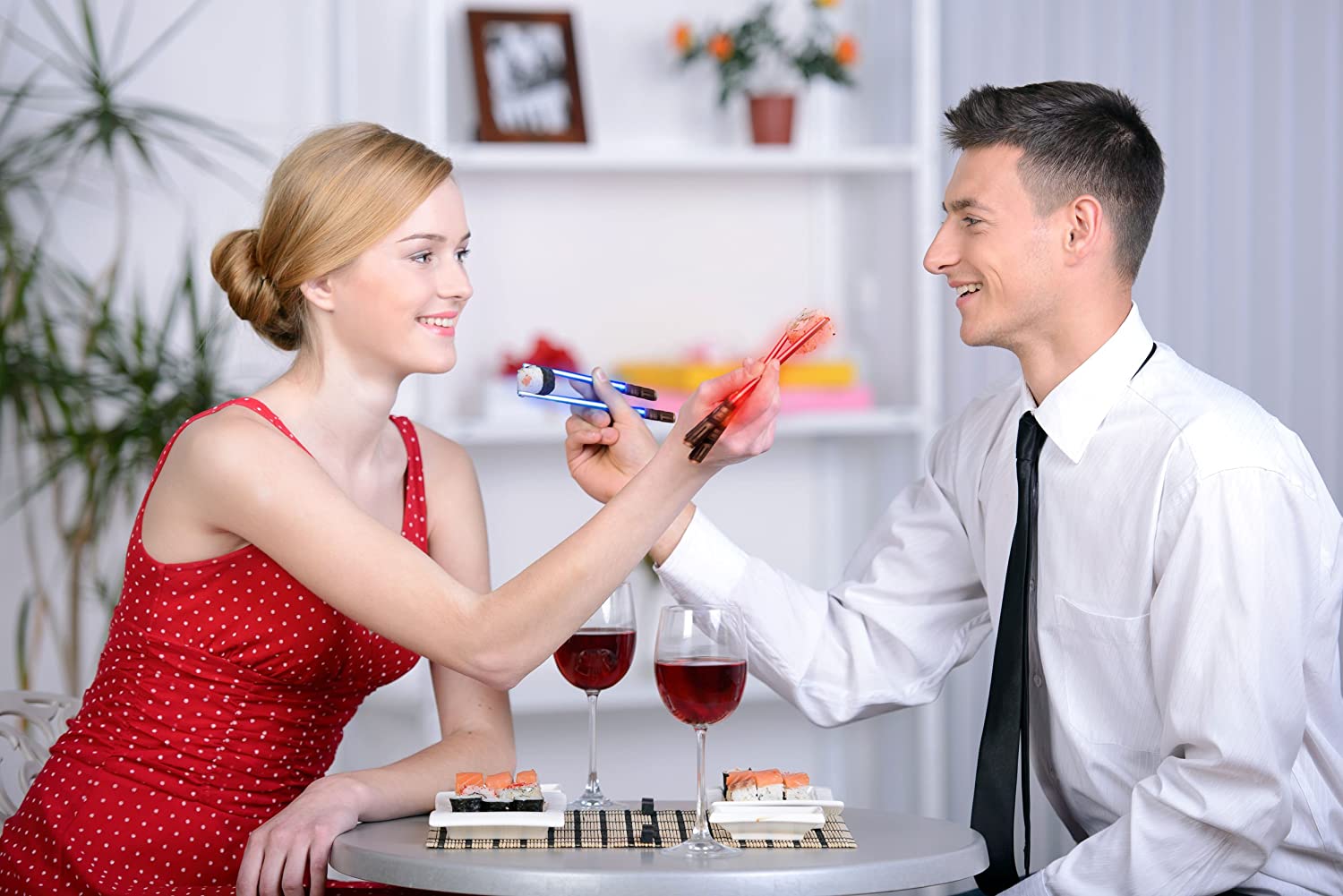 The lightsaber chopsticks come in a bunch of different colors to choose from. This way everyone can have their own color and battle over that last piece of sushi. Each light-up chopstick is powered by 3 internal LR41 batteries (the same type that are used in cameras), and they're easily replaceable when they run out of juice by just unscrewing the backs of the chopstick.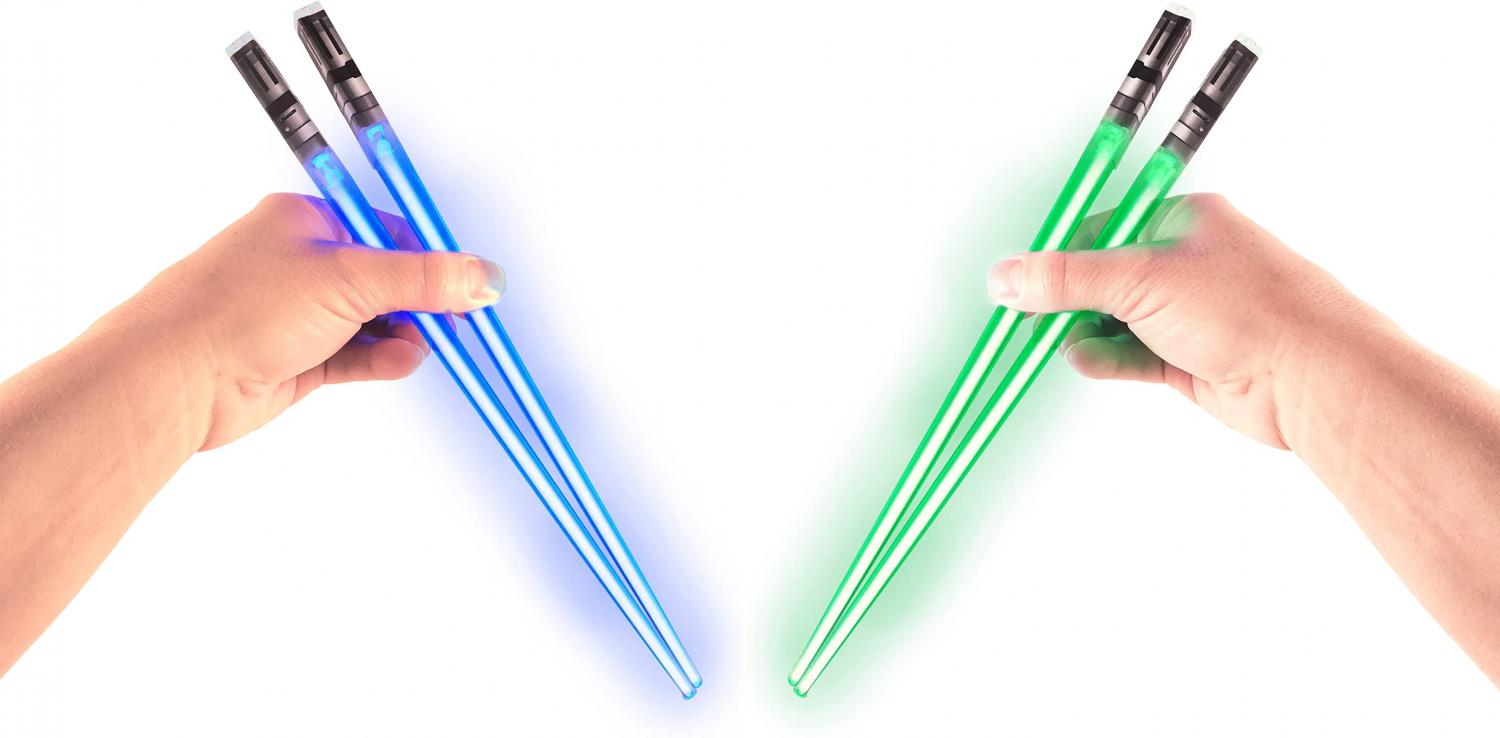 The lightsaber chopsticks easily turn on and off with the press of a button, will surely make you the life of the party if choose to take them with you into public, and each chopstick measures around 10 inches long x 0.5 inches thick. For cleaning, you should never put into dishwasher, and only clean the tips of the chopsticks with soapy water.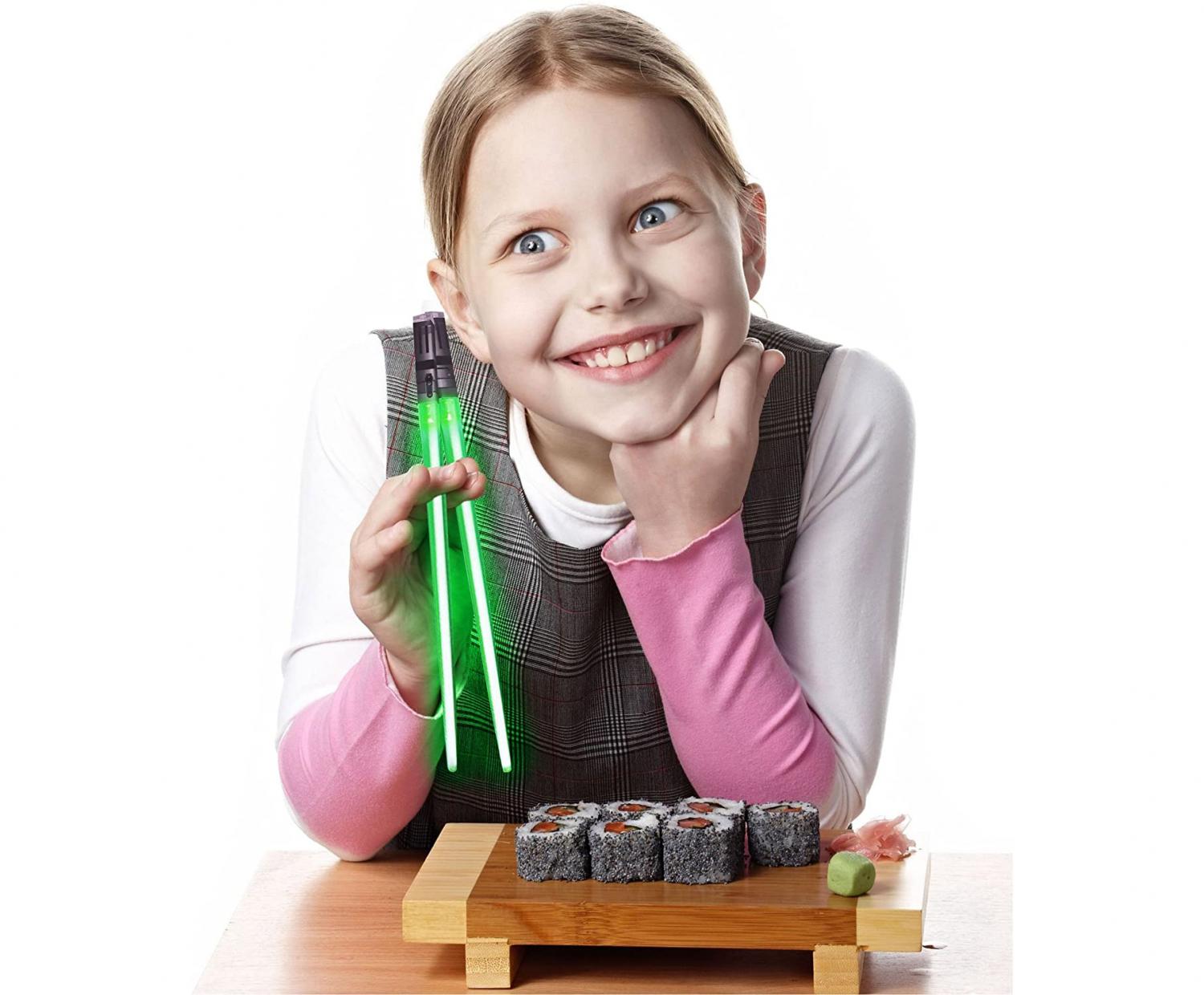 Check out a review of the lightsaber chopsticks via the video below.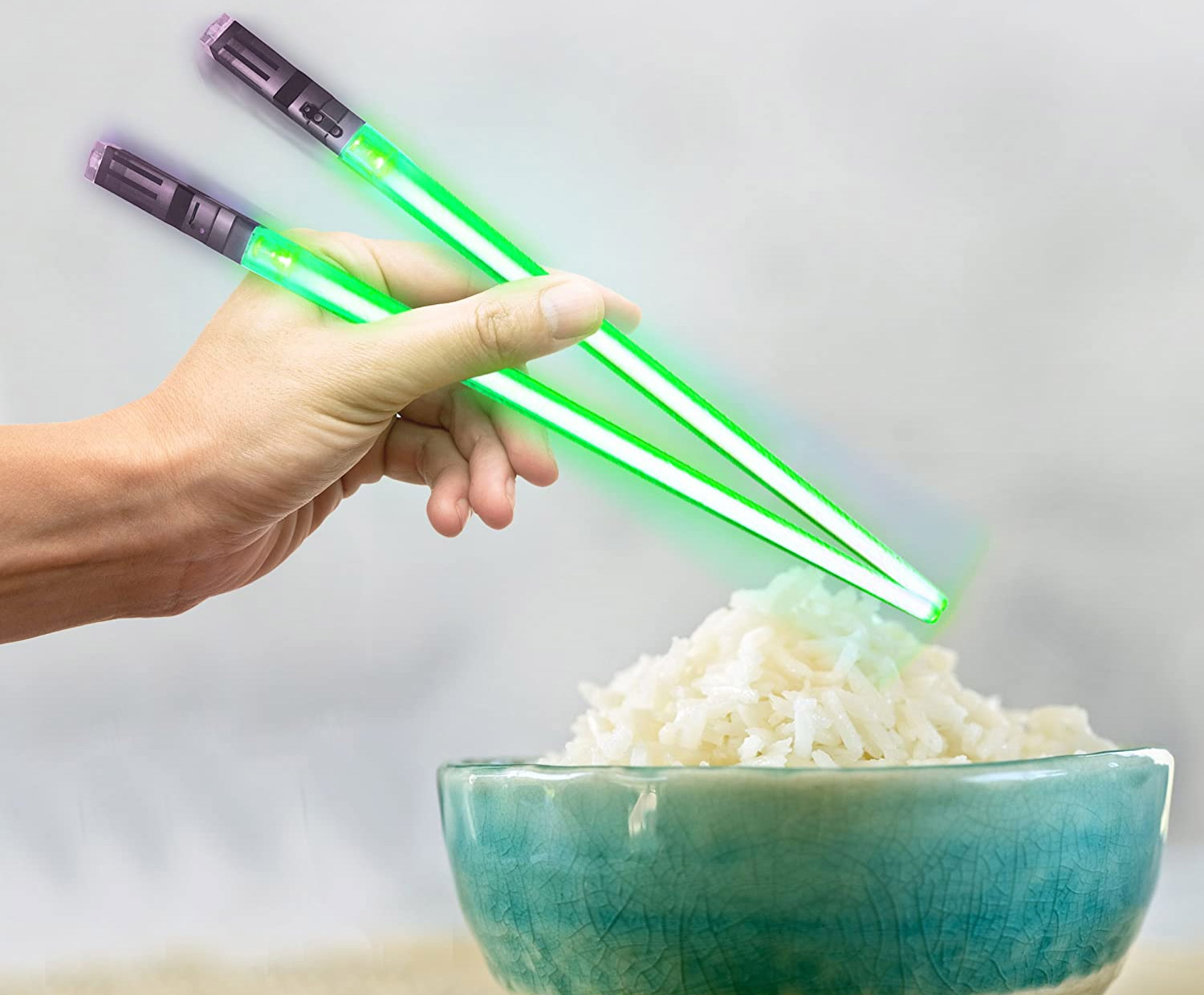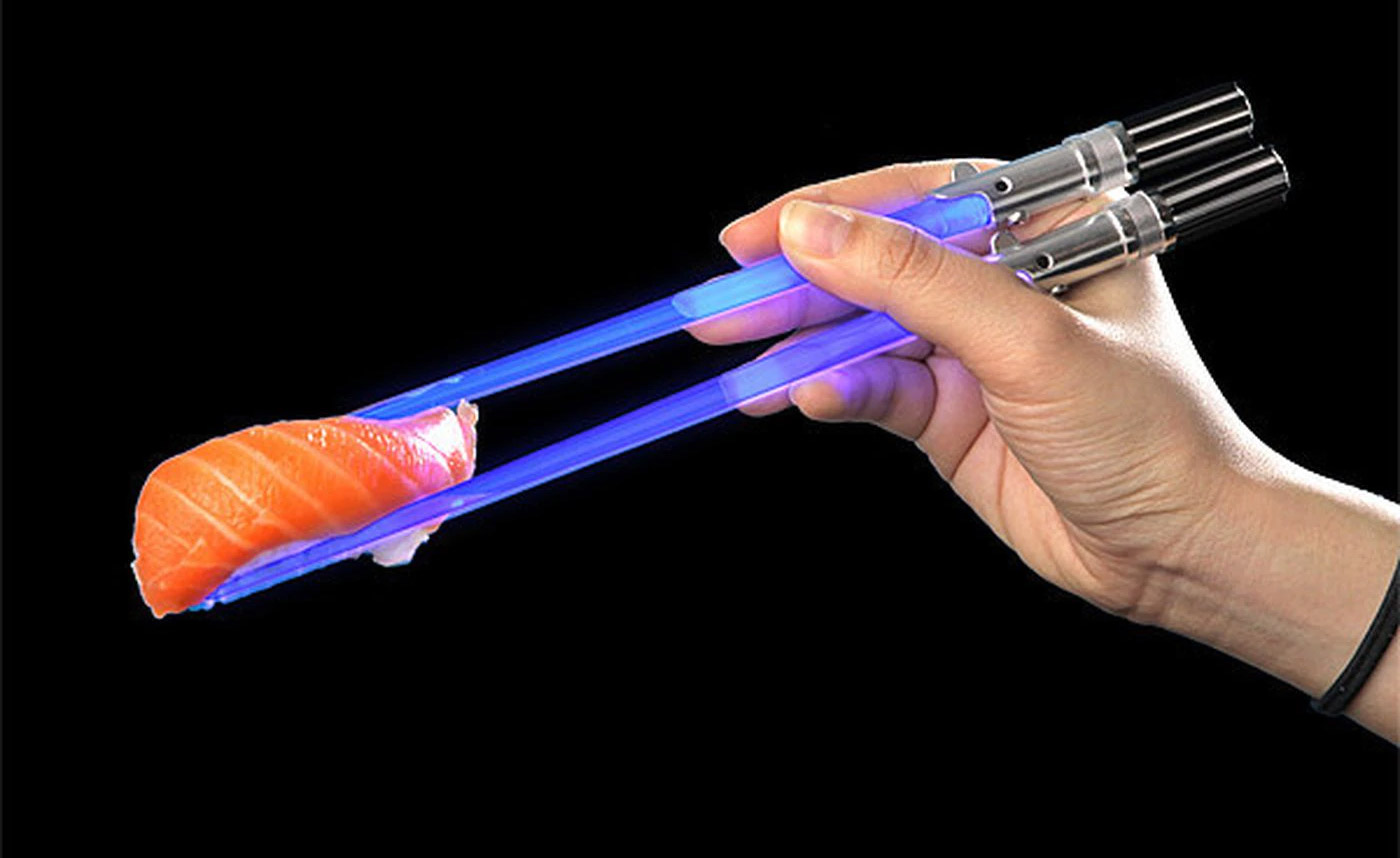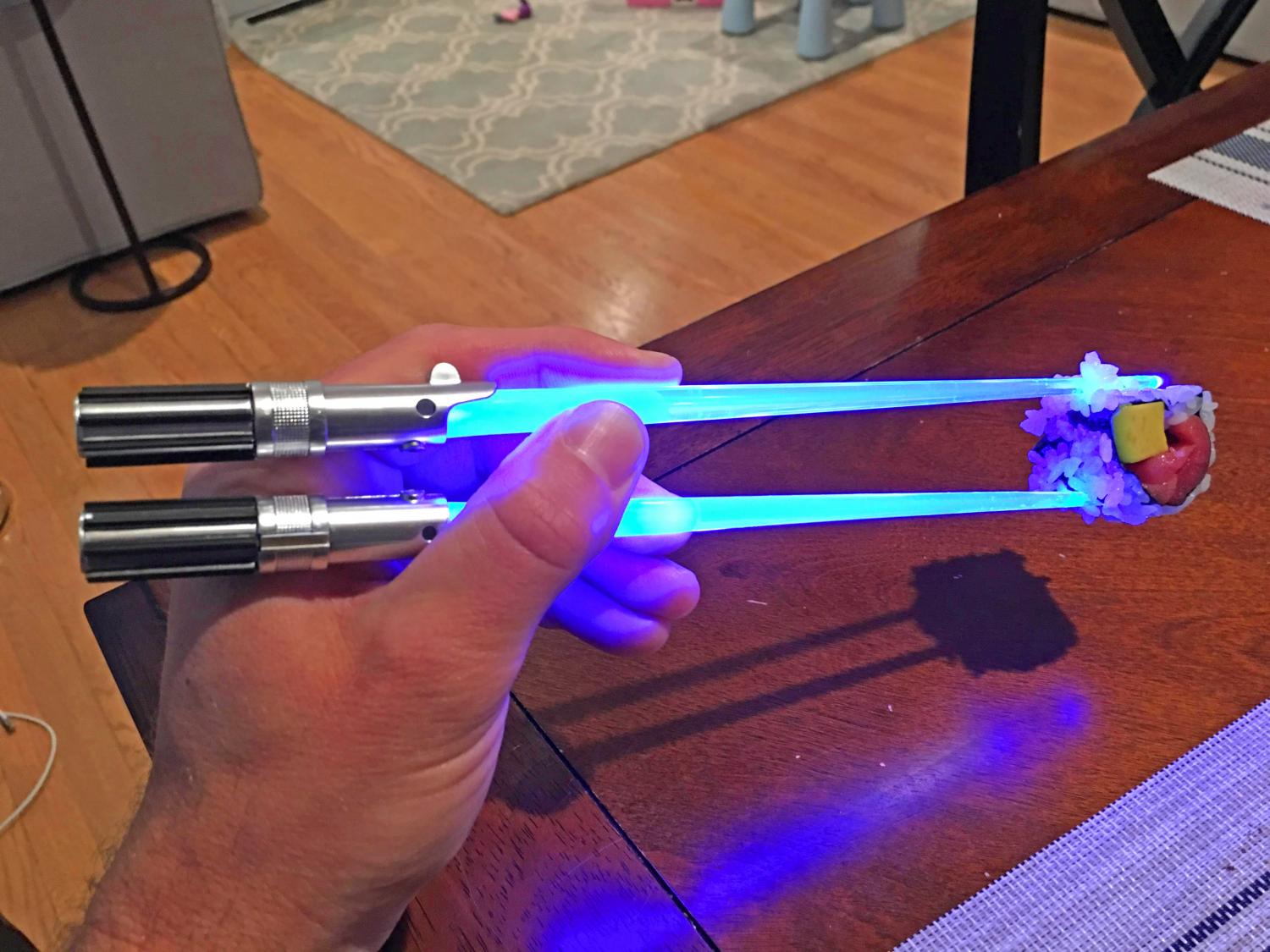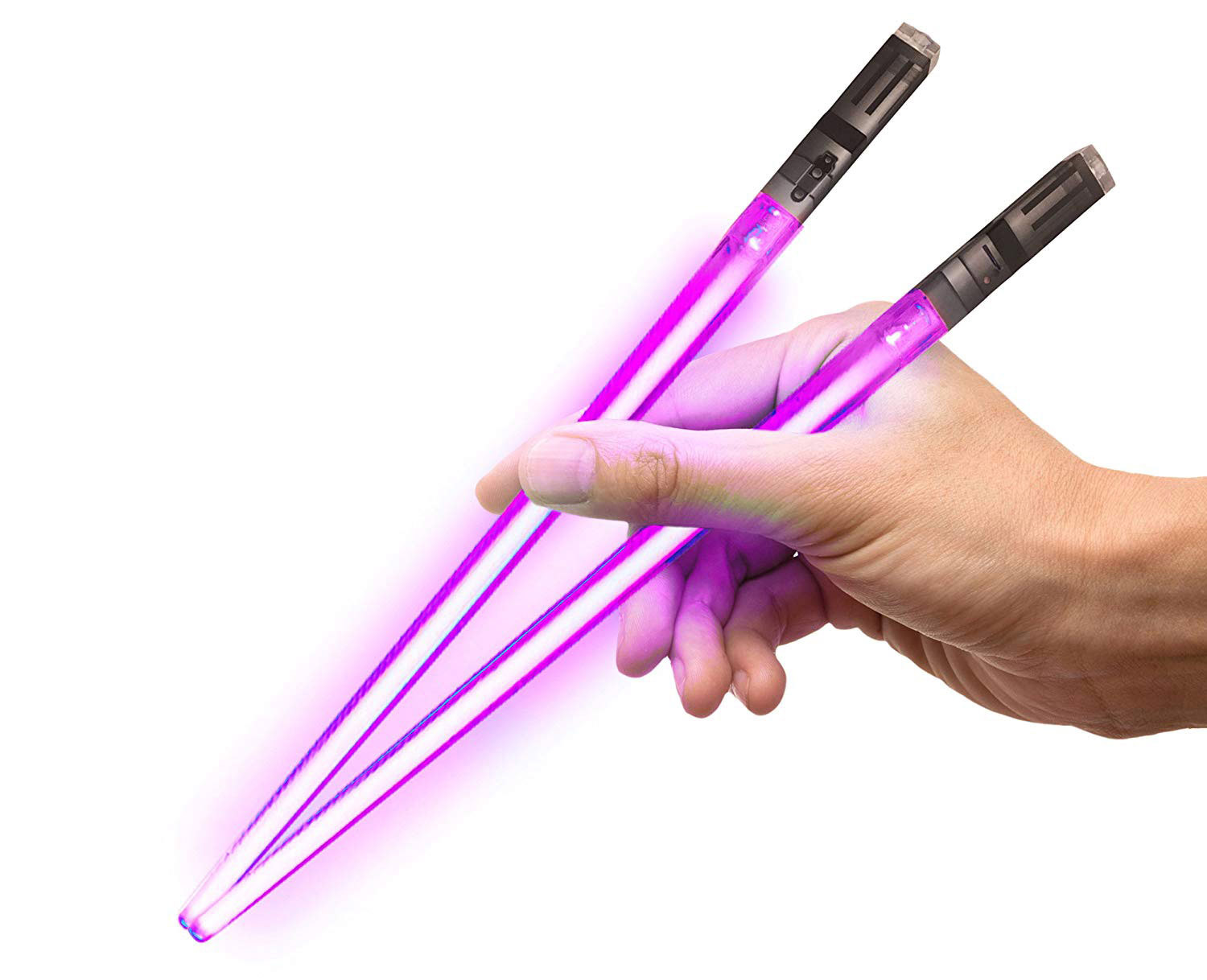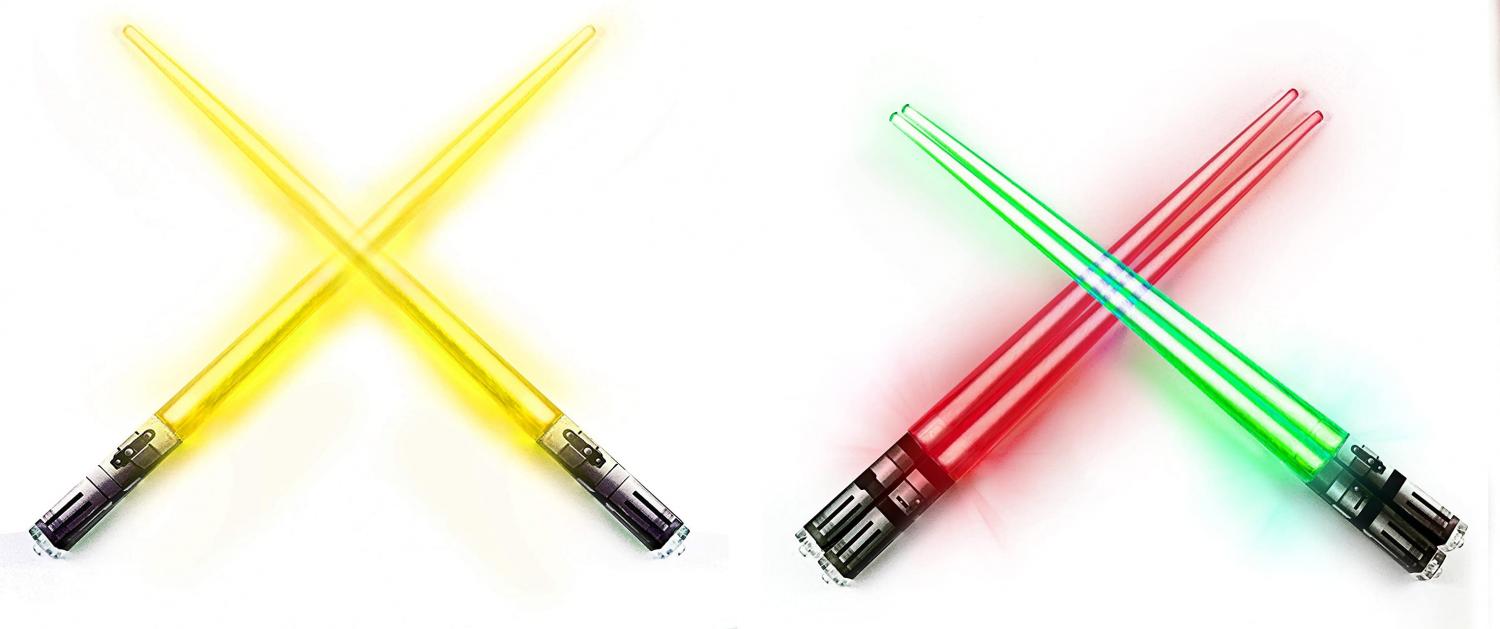 Subscribe To Our YouTube Channel