Dinosaur Mouth Chopsticks
By Ryan on 07/27/2015 6:35 AM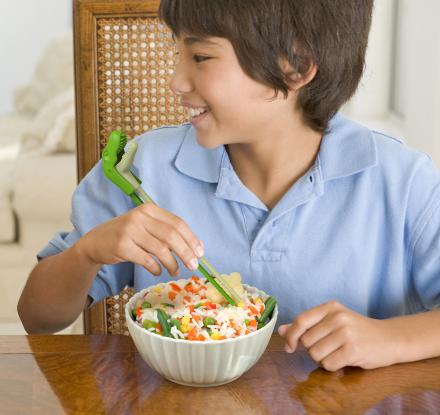 These chopsticks named 'Munchtime Chopsticks' will open and close the dinosaurs mouth with each squeeze of the chopsticks, and are perfect for kids just learning how to use chopsticks as you really can't screw them up seeing as they're attached to each other. By default the T-Rex's mouth that sits atop the two chopsticks is closed, but when you squeeze the chopsticks together the dinosaur's mouth opens as if he is about to consume the scrumptious noodles or rice you about to place in your mouth. I have a feeling you'll be able to get your kids to eat anything, including their vegetables, just so long as they get to eat with these dinosaur chopsticks.
I personally am inept at using chopsticks, so I think even with the assistance of chopsticks that are fully connected and all you really have to do is squeeze them together, I would probably still somehow manage to not make the food into my mouth. With the invention of the fork and spoon, I'm not sure what the appeal to making it harder to eat something is to some people.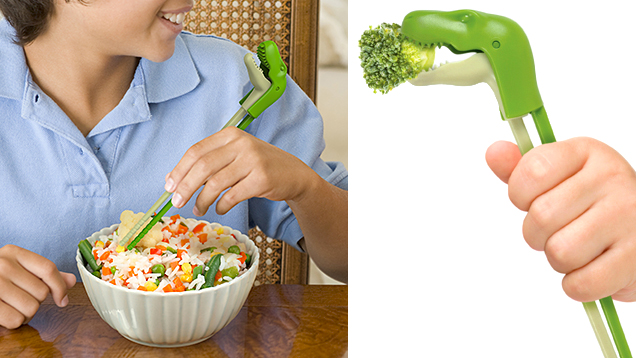 Designed by Jason Pang for Fred and Friends, the dinosaur chopsticks are made from food-safe ABS plastic, are green and white in color, and measure 7.7 inches long x 2.7 inches wide x 0.7 inches deep.