This Darth Vader Shower Head Lets You Bathe In Darth Vader's Tears
Date Published: 04/28/2021 3:45 PM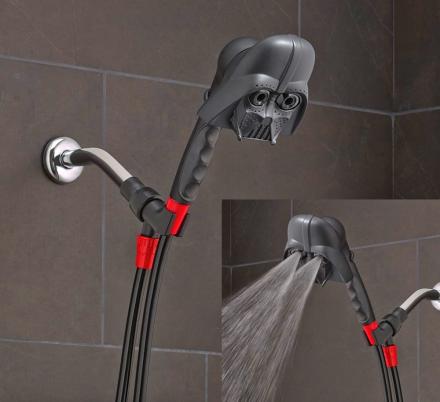 If you need more evidence that Star Wars has become the Krusty The Clown of product endorsements, look no further than the At-At tape dispenser, this Star Wars exercise equipment, this Han Solo in carbonite ice tray, or really anything in our Star Wars gift guide. But, if you're still not convinced, this Darth Vader shower head should do the trick.
The Darth Vader shower head is a removable bath head that is shaped like the face of Darth Vader, and when you turn him on water shoots out of his eyes like laser beams in hopes to scrub the geekiness levels off of you. Though, there's 3 different spray settings where water also comes out of his mouth or forehead.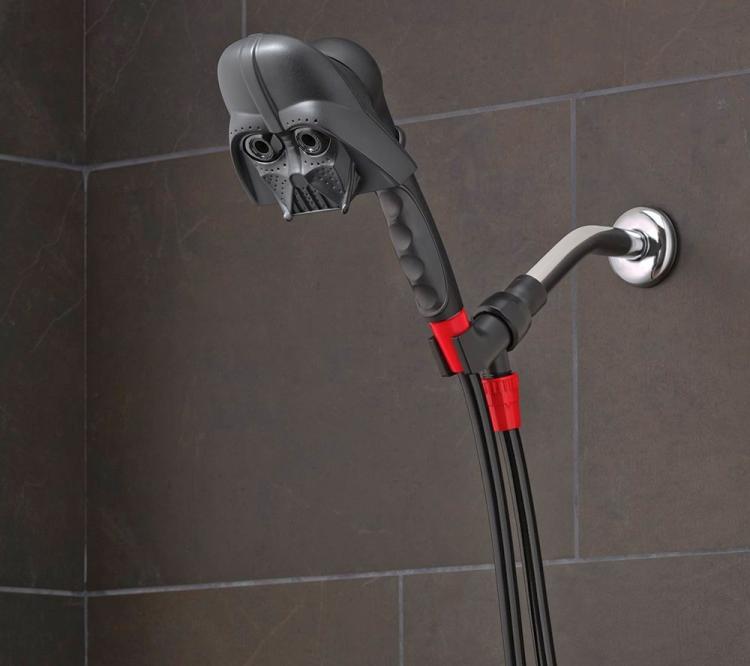 Not only is there a Darth Vader Star Wars shower head, but the same company also makes an R2-D2 shower head, though this version isn't removable like the Darth Vader version. But it does still offer 3 different powerful spray settings.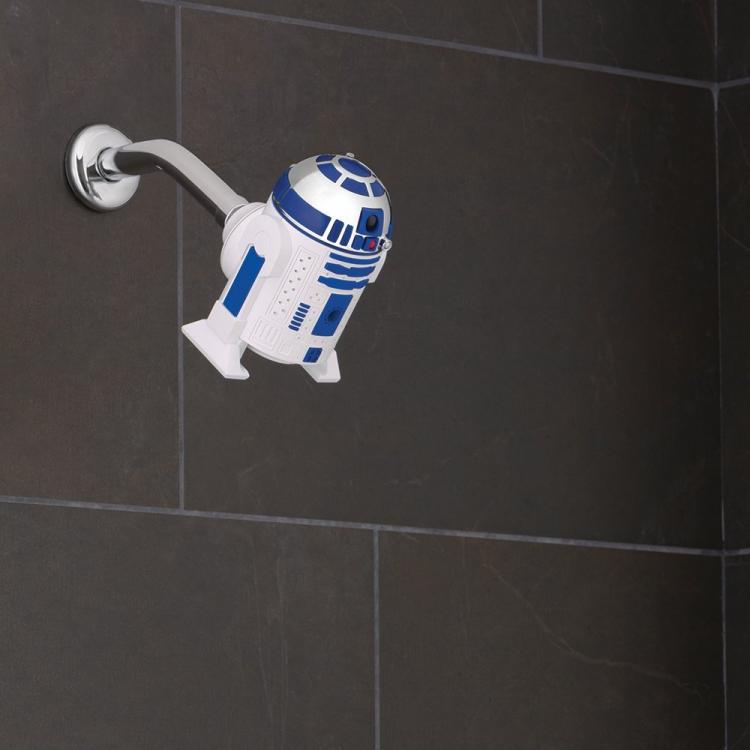 The Darth Vader shower head uses a unique technology that infuses oxygen with the water that allows you to rinse and clean fast, and using the WaterSense-certified handheld shower head will even let you save around 85 bucks a year on your water bill.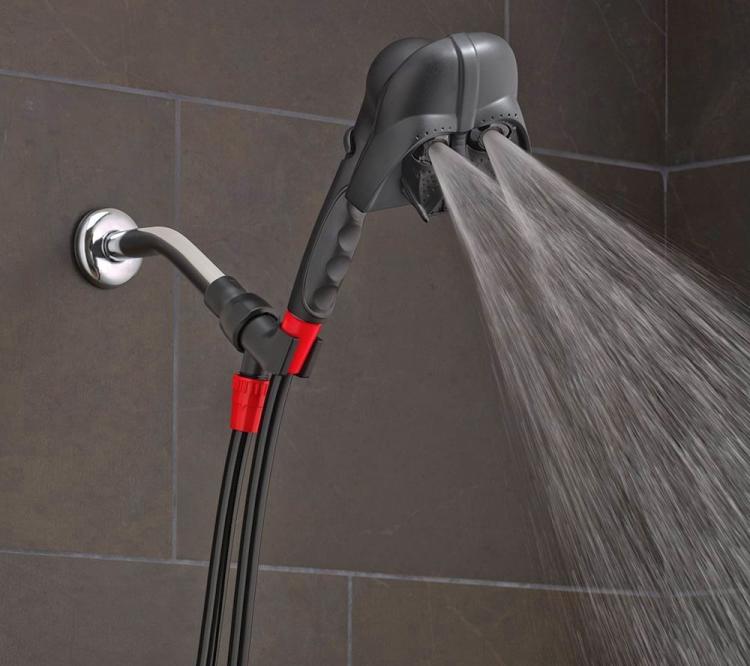 The Darth Vader shower head features a comfort control lever to easily adjust the pressure of the water for sensitive bathers, a non-slip rubber grip for easy handling, a 72 inch hose to get to those hard to reach areas, it's black in color with red connecting clips, and measures 5 x 4 x 10.5 inches.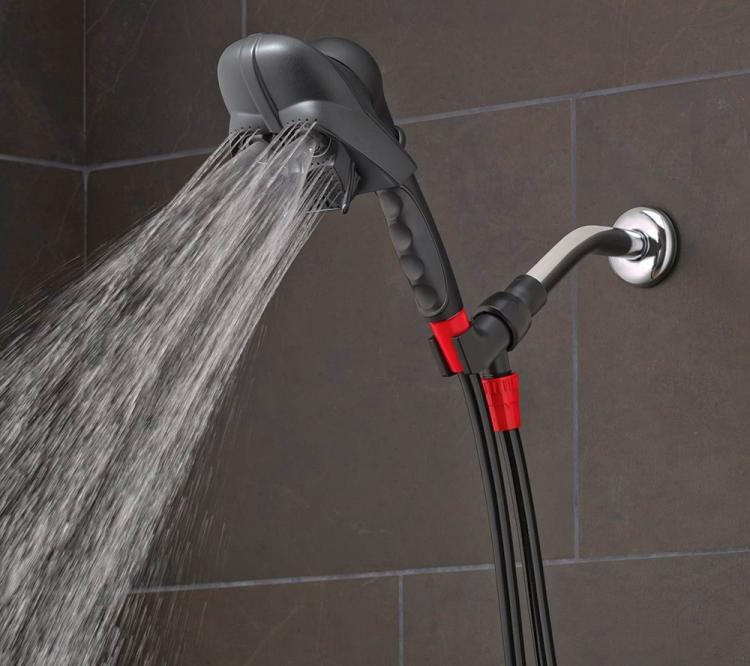 Check out the Darth Vader shower head in action via the video below.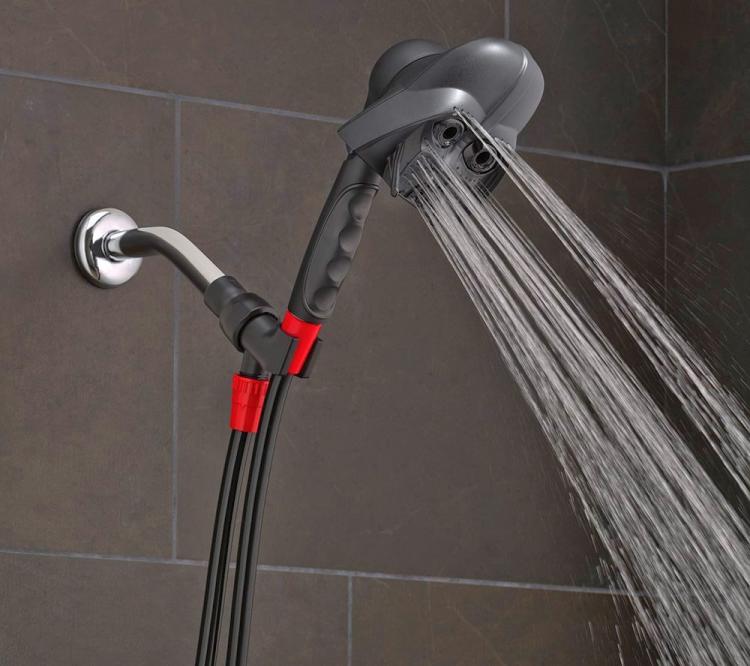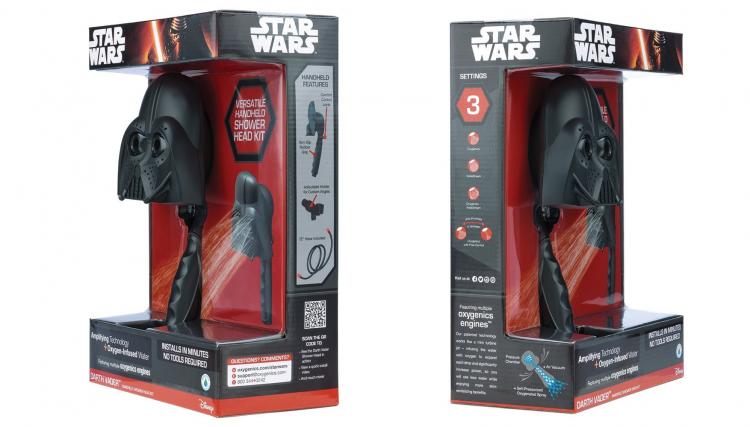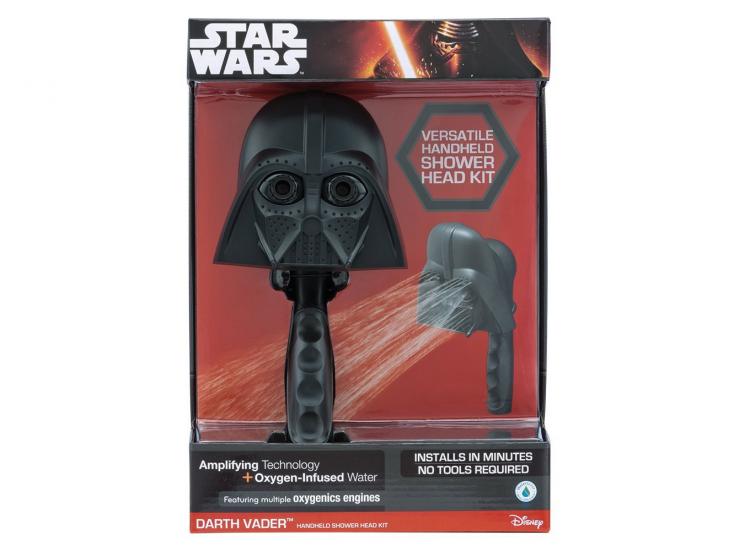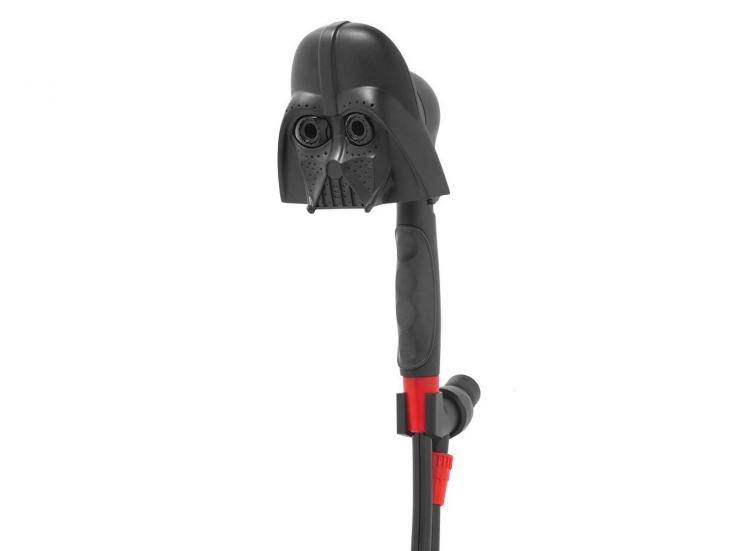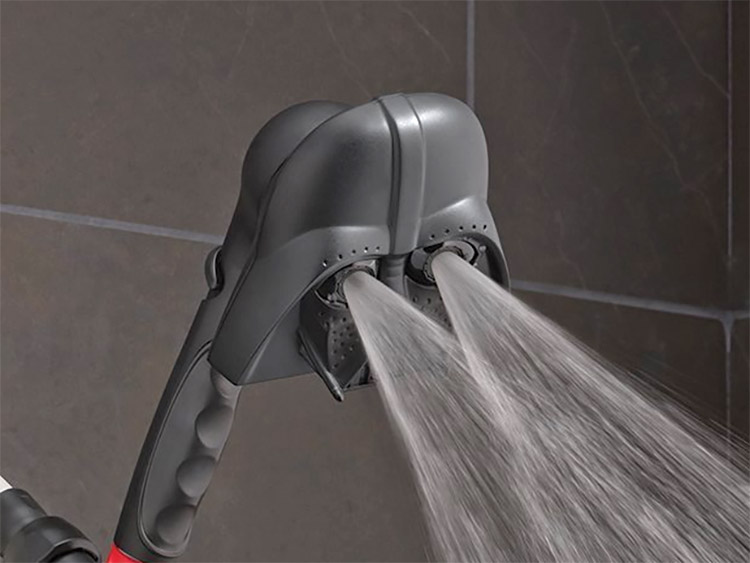 Get the Star Wars R2-D2 shower head here.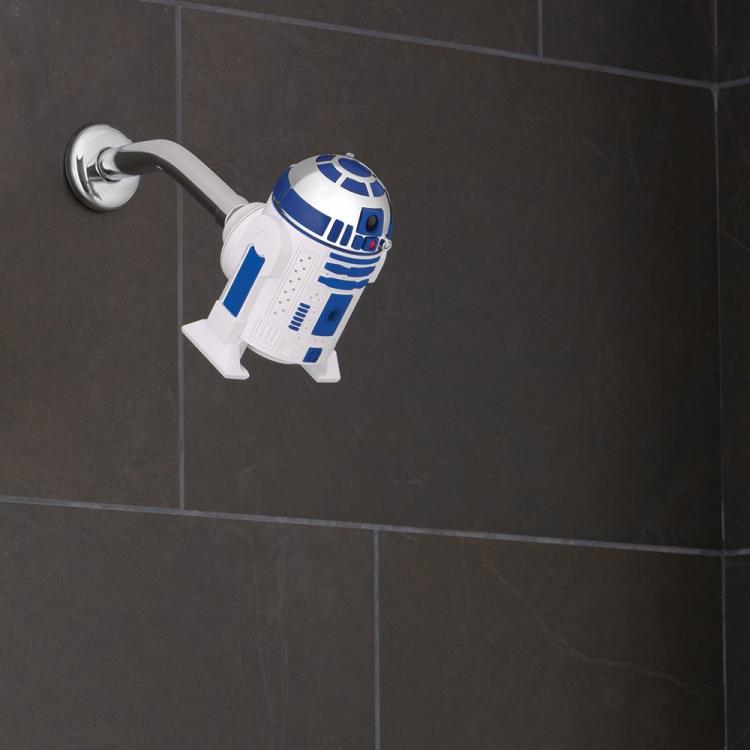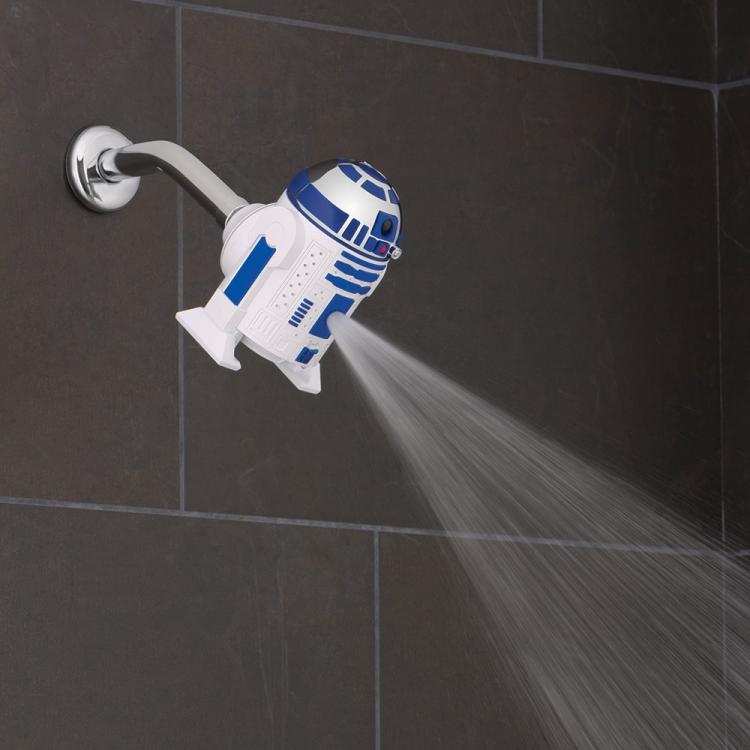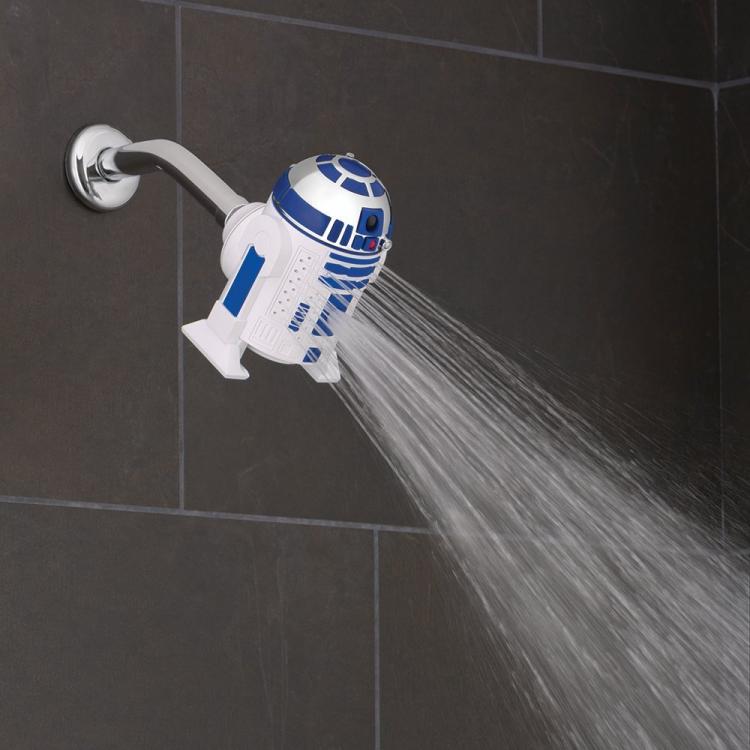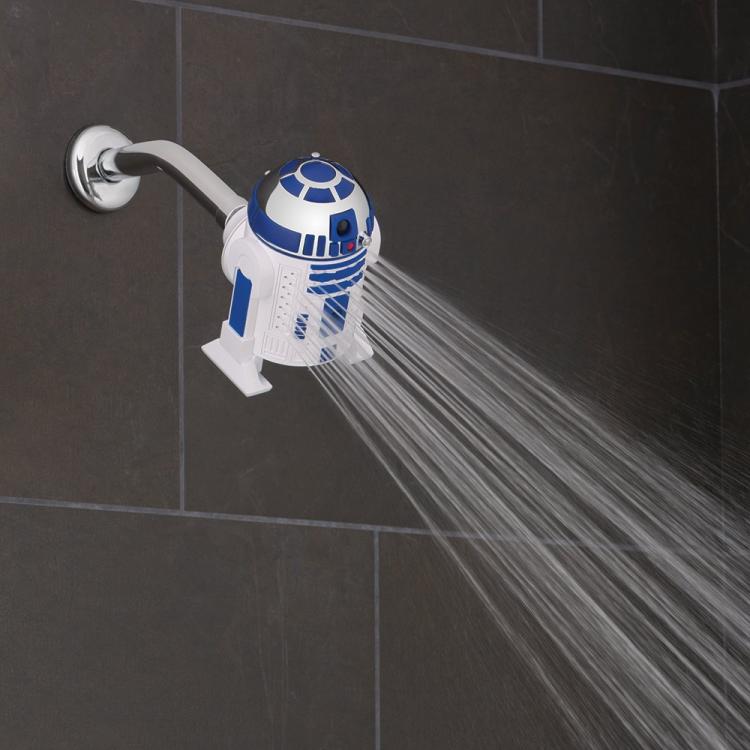 Subscribe To Our YouTube Channel