Fallen Star Wars AT-AT Tape Dispenser
By Ryan on 11/07/2018 12:07 PM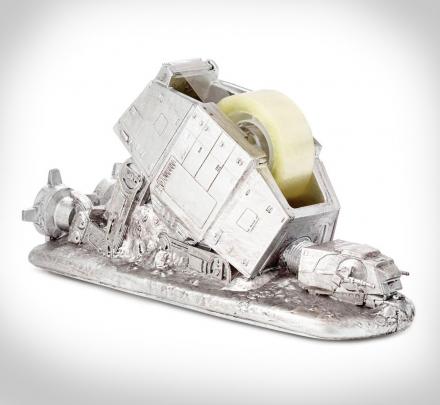 If you or someone you know is in the market for a new tape dispenser for their office, and are a huge Star Wars geek, you may have just found your new tape dispenser. This fallen At-At from Star Wars is made into a tape dispenser with a roll of tape sticking out of its back. I can think of no way of being more humiliated posthumous than being turned into a tape dispenser...
Hallmark has been known to make some awesome Star Wars themed products, including a Death Star Christmas tree topper, and now they've made the most perfect addition to any desk in this unique fallen At-At tape dispenser.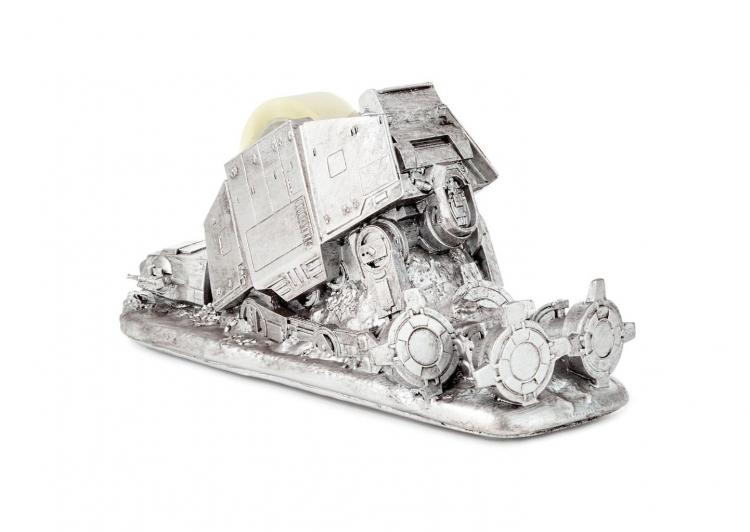 The imperial walker which was of course taken down via the Rebel Alliance's fleet of snow-speeders who were equipped with harpoons and towing cables, is now your very own personal tape dispenser.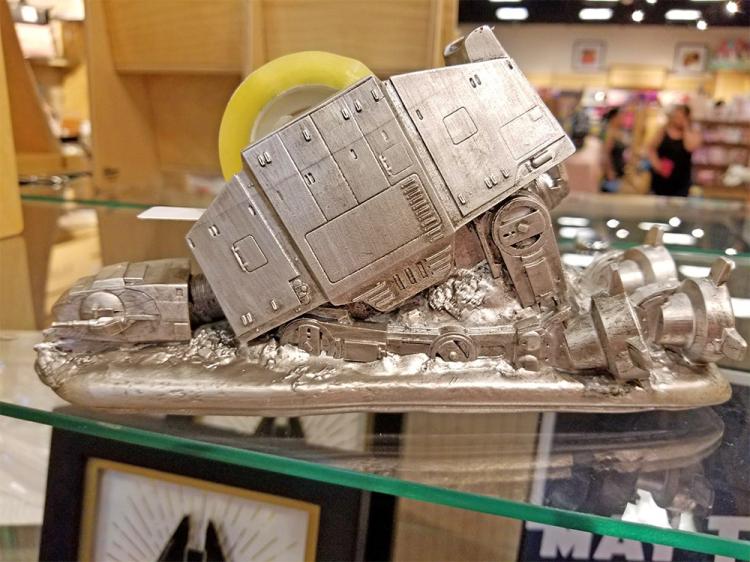 A perfect gift idea for the office, the Star Wars At-At tape dispenser is made from resin, includes 1 roll of tape (though fits any standard roll of tape), and it measures 4.13 inches tall x 8.38 inches long x 3.5 inches wide.