Star Wars Exercise Equipment
By Ryan on 08/21/2018 7:59 AM (Updated: 08/21/2018 11:08 AM)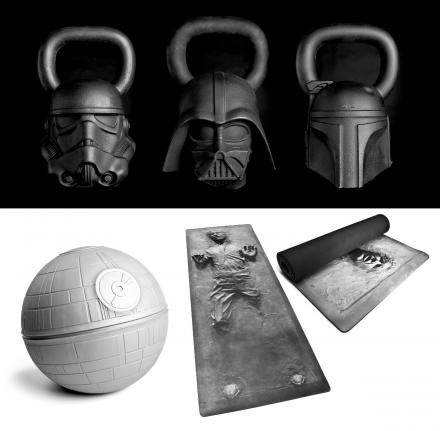 If you're still working out with standard exercise equipment that isn't themed in one way or another, it's just probably not going to work out. These Star Wars themed exercise equipment, will most certainly give you the force you need to get the job done, and then some. They'll help motivate you to exercise, no matter what side you're on.
Made and sold by Onnit, the Star Wars themed exercise equipment consists of 3 kettle bells shaped like a stormtrooper, Darth Vader, and Boba Fett, a Death Star shaped slam ball (medicine ball), along with a yoga mat that looks like Han Solo stuck in carbonite.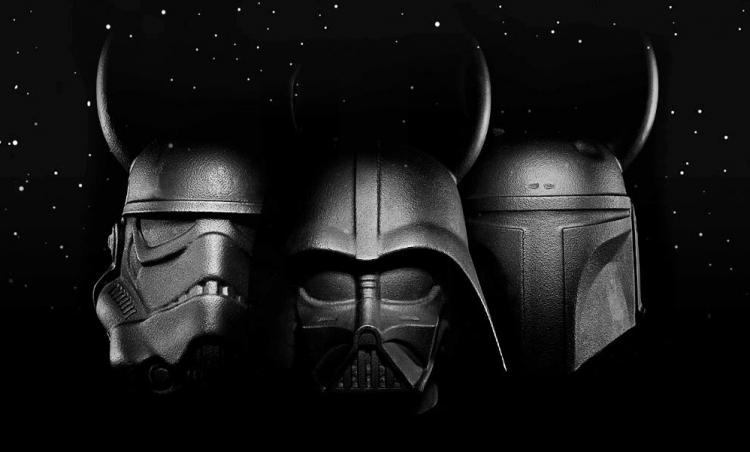 The Star Wars themed kettle bells come in three different weights to choose from, as Boba Fett kettle bell weighs 50 lbs, the Stormtrooper kettle bell weighs 60 lbs, and the Darth Vader kettle belle of course weighs the most at 70 lbs.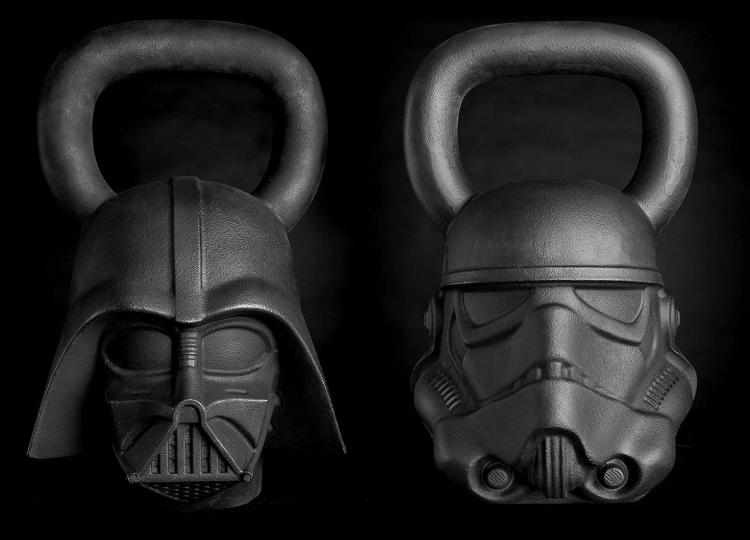 The Death Star shaped medicine ball, is not actually a medicine ball, as it's called a slam ball. This means it can be used in a variety of different exercises that's aimed at increasing explosive power and speed. The Death Star Slam ball (medicine ball) is made of incredibly strong and dense polyurethane rubber, which of course will give it supreme defense against any rebel attack.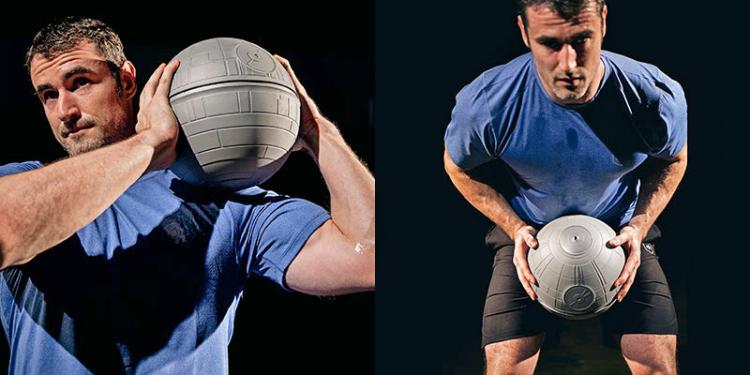 The Han Solo stuck in carbonite yoga mat is made to look like it has a 3D effect on it, with his hands, face, and the rest of his body protruding up through the mat. It's made with high-resolution imagery to give in an extremely high-def look, and measures 70.8 inches long x 25.6 inches wide x 5mm thick. The Han Solo yoga mat is also reversible, is moisture wicking, and is non-slip.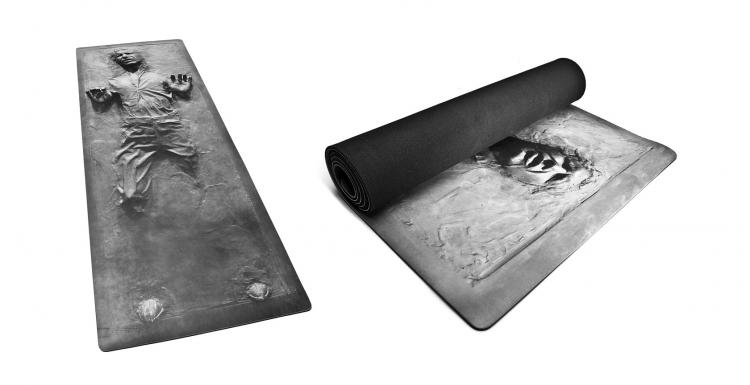 If you're looking to get fit to the extreme in the geekiest way possible, with a little help from the Force, this array of Star Wars themed exercise equipment might be for you.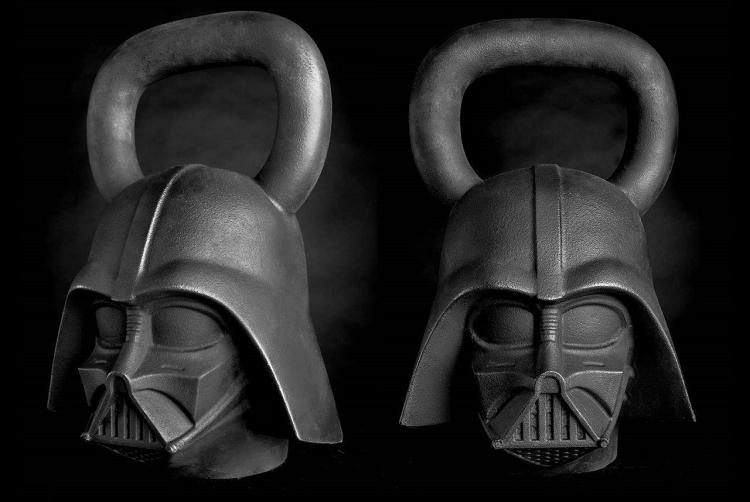 Check out the Star Wars themed kettle bells, yoga mats, and medicine balls in action via the video below.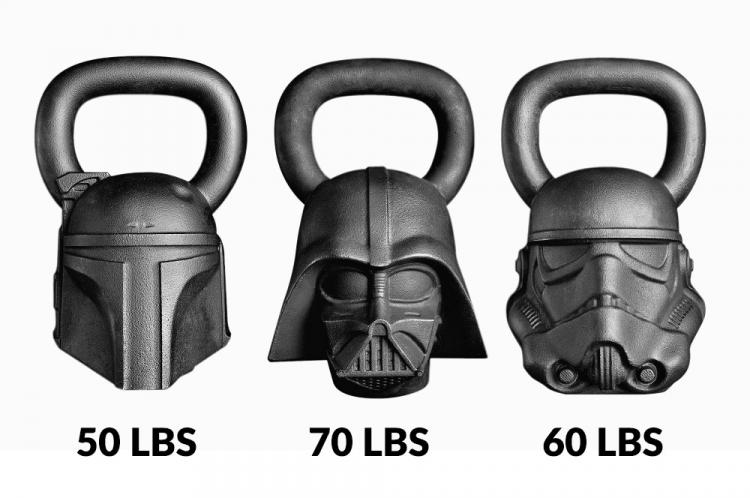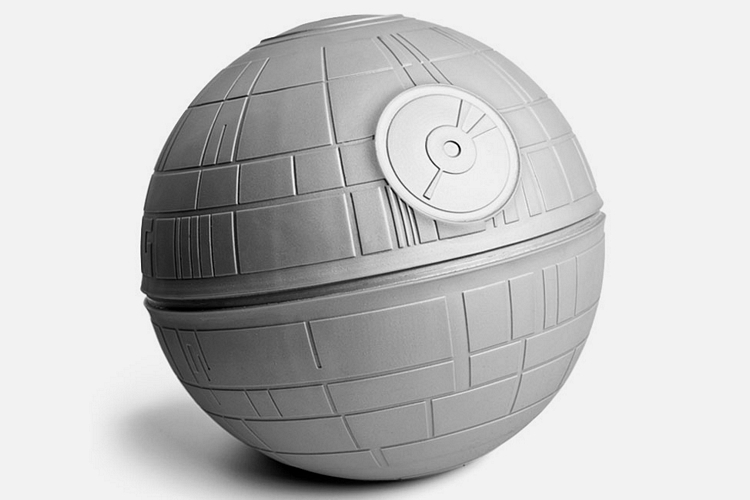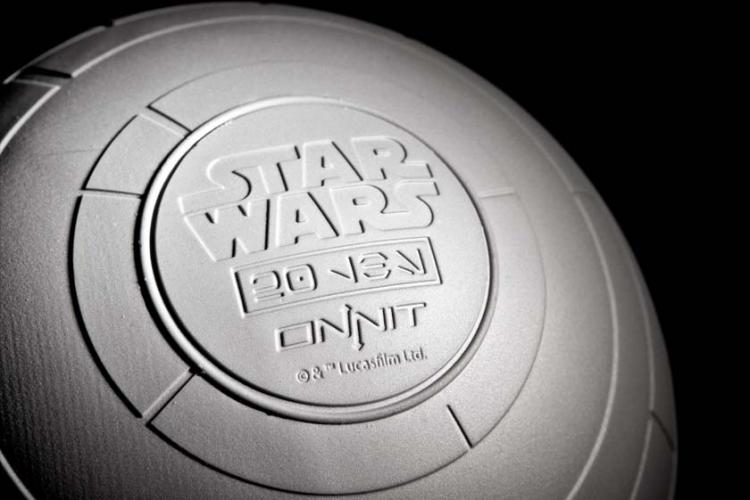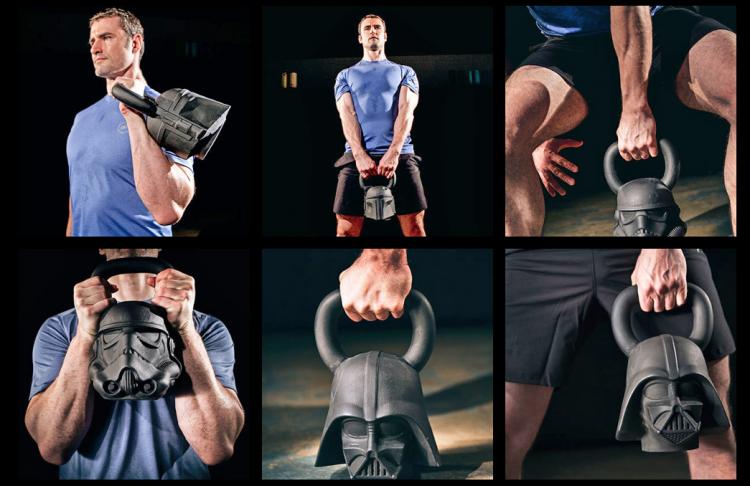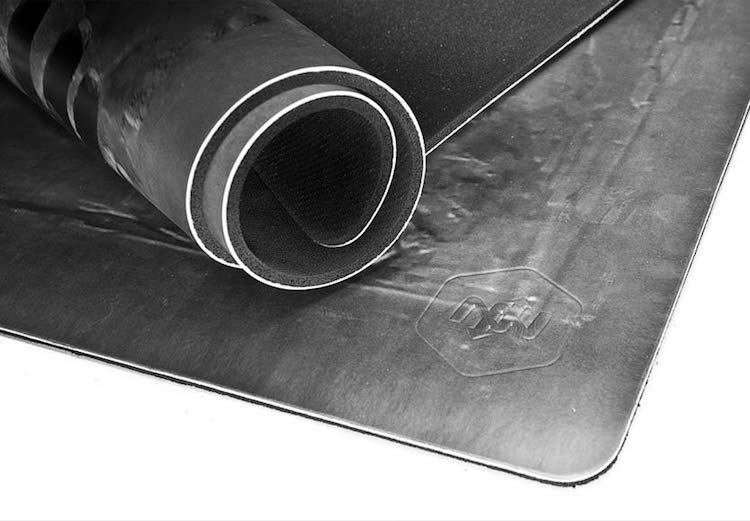 Subscribe To Our YouTube Channel