The Bruder EXP-4 Is The Ultimate Off-road Camping Trailer
By Ryan on 06/06/2021 5:15 PM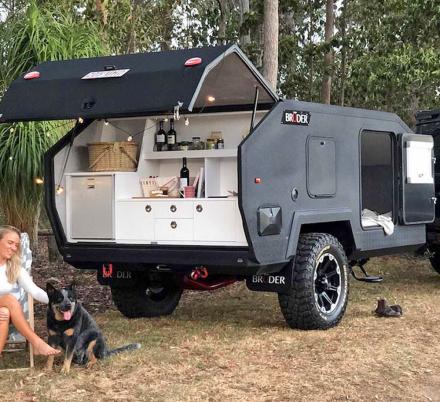 If you're into off-road adventures, chances are you've probably already tried out this portable toilet that attaches to your car tire. That really has nothing to do with what I'm introducing here, but I've just been looking for any excuse to bring it up. The Bruder EXP-4 is a new incredible off-road camping trailer that uses a custom designed air-suspension that soaks up any bumps like no other. Plus, it's a super simple camper that requires no setup, no tear-down, no pack-up, and will instantly level itself for driving or sleeping.

Versions: EXP-4 | EXP-6
If you're looking for the simplest and easiest way to have a spot to sleep, eat, and drink while off-roading, traveling in the country, or just in the middle of nowhere, the Bruder EXP-4 might be it. It's a self-proclaimed no-nonsense, go-anywhere off-road camping trailer that's built to withstand the road and the elements.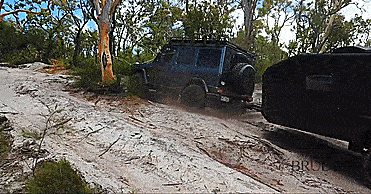 Designed and built in Australia, the Bruder EXP-4 sits on rock-solid foundation of a fully sealed, airtight chassis, along with 17-in alloy wheels. Then there's of course the custom air-suspension that eats bumps large and small, and any other terrain irregularities that might come across on your travels. The air-suspension can also be height adjusted to line up with the tow vehicle up to 33.5 inches, to level the camper to sleep in, or just to lower closer to the ground in order to gain easier access to the inside.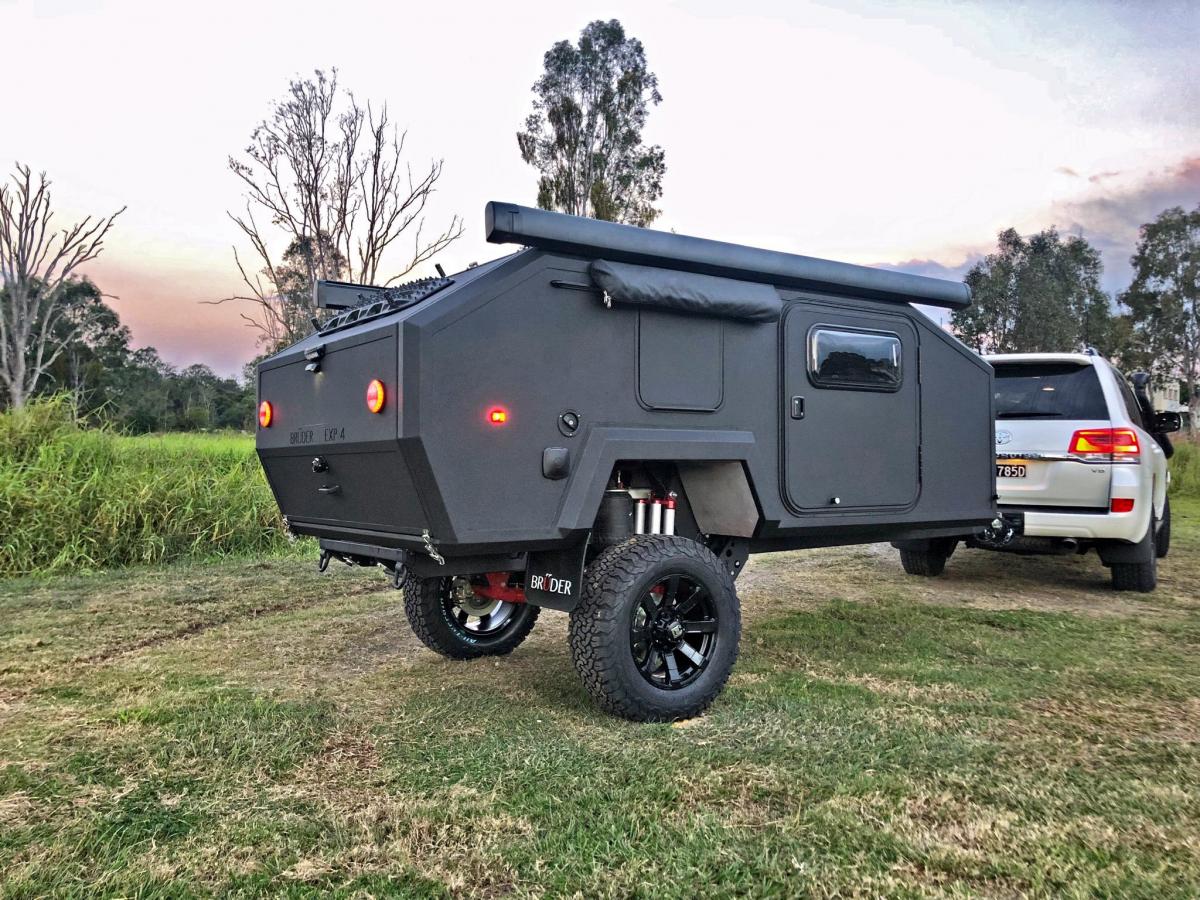 The cabin of the trailer is able to sleep 2 adults and up to 3 smaller children. When entering the inside of the camper, you're met immediately by the main bed, where at the foot of that bed is a long bed where 2 children can sleep. To save room, the child bed hovers slightly over the feet of the main bed. If you have even more people to sleep than that, the roof of the camper can also be used to hold a roof-top tent.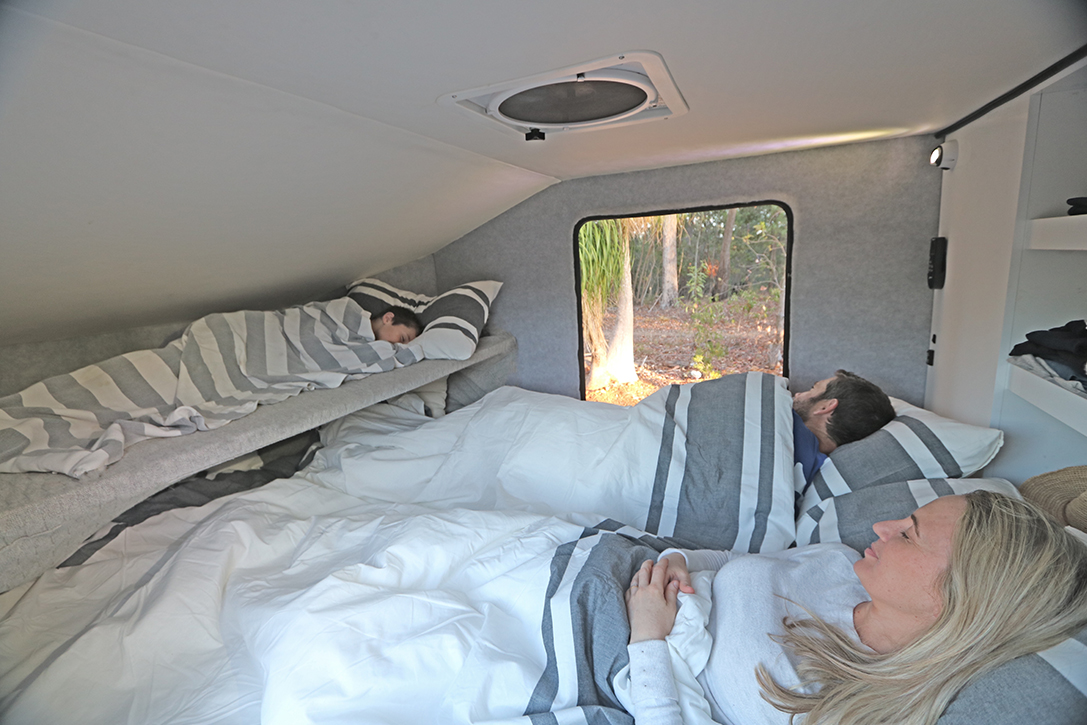 The back of the Bruder EXP-4 is a kitchen area. It pops open like the back of an SUV, where there's a mini fridge, a small cooking area, and tons of storage area. There's even two storage compartment doors that double as tables. It includes a 60-L fridge, a pantry, plenty of drawer and cabinet storage, and you can use your existing cooker on the long surface area to cook meals.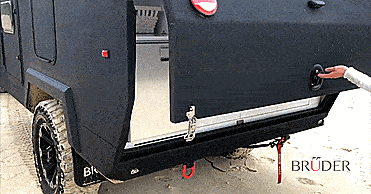 On the outside of the Bruder EXP-4 is a shower that you an use to keep you or your pets clean, wash dishes, clean your gear, and more. You can then use an optional awning along with tent walls to create privacy stalls for shower, using the bathroom, and more.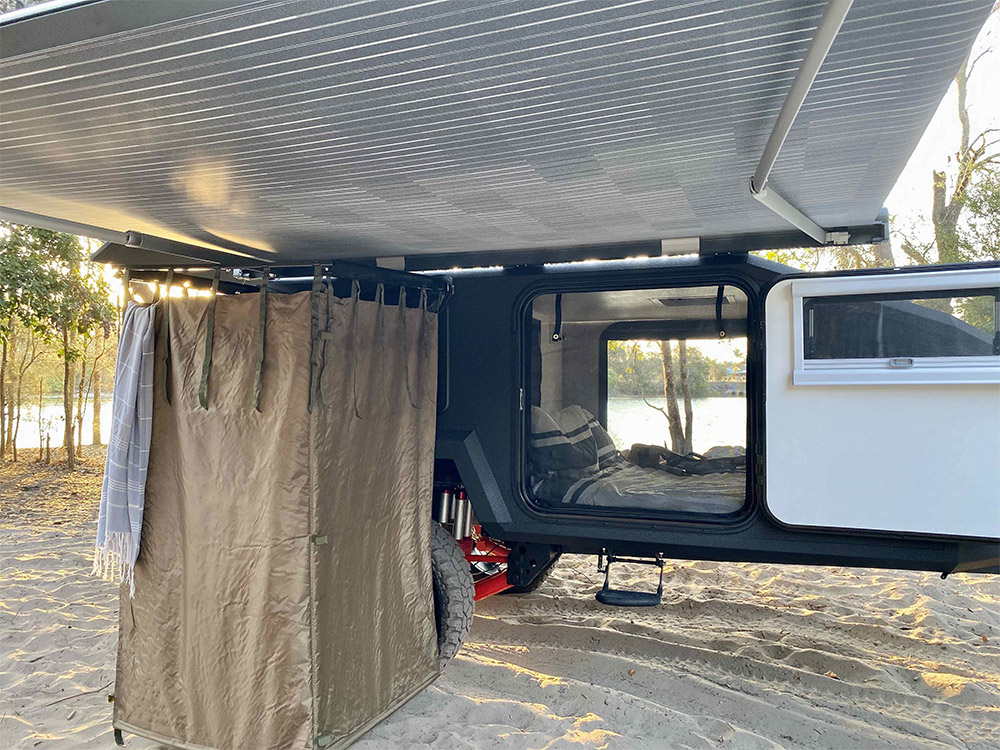 Here's some more specifications about the Bruder EXP-4:
100 Liter fresh water tank
105-Ah AGM battery
Solar charger
240/110V charging
LED lighting
4 USB ports for charging devices
Weighs 1,875 lbs
Payload: 1,650 lb
Pricing starts at ~$37.5k USD
$5k USD delivery to U.S.
Options: A/C, Heating, cabin pressurization system to keep dust out, water heater, solar panels, lithium battery storage, a portable induction cooktop, and more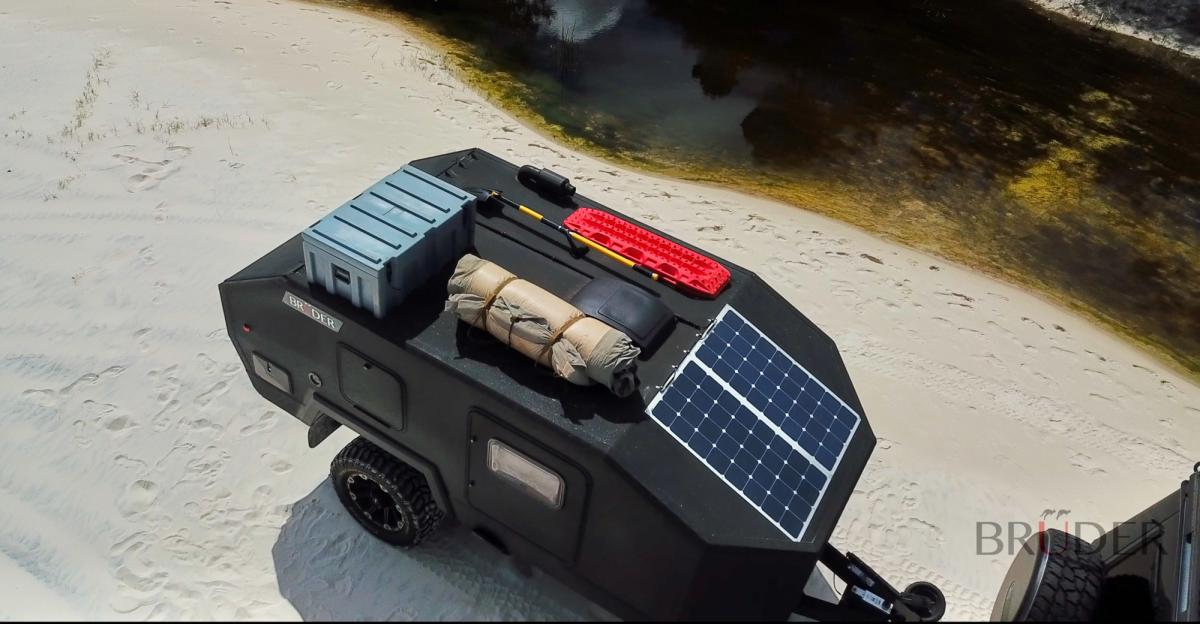 If you want even more features, you may want to check out the Bruder EXP-6, it's their more high-end model which features an auto-raising roof for more head-room, more internal square footage along with a sofa and TV viewing area, along with a lot more storage area, a larger cooking area with built-in stove, a spot for a BBQ cooker, and the ability to sleep even more people.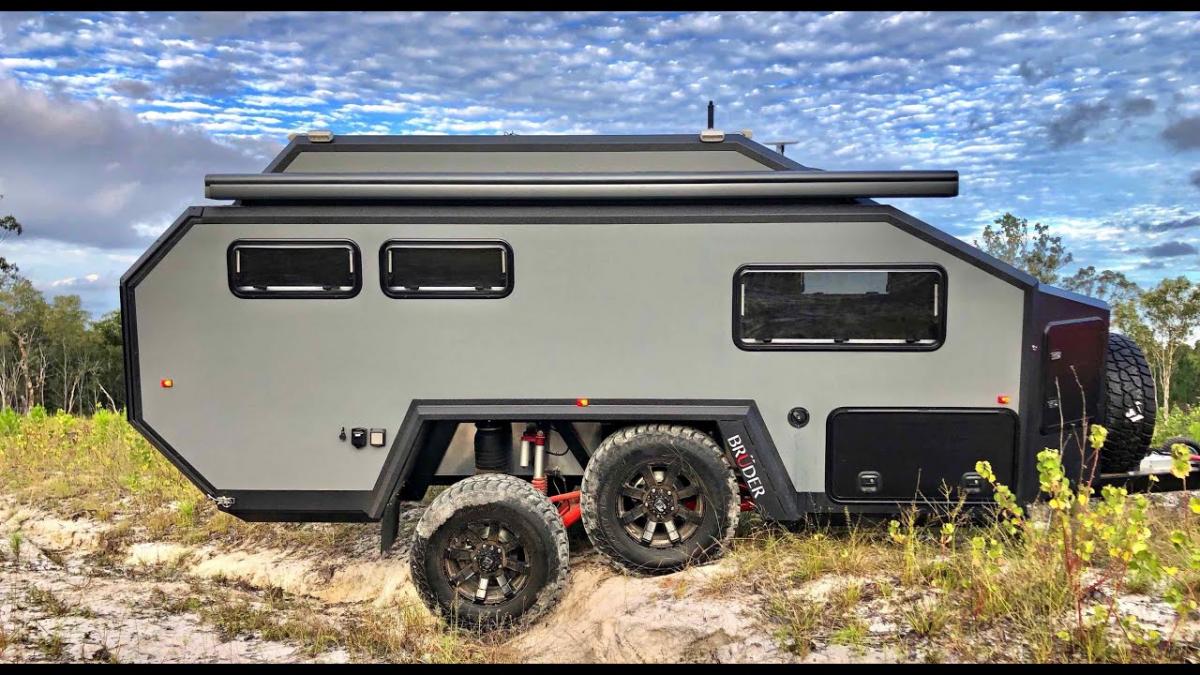 Check out the Bruder EXP-4 ultimate off-road camping trailer in action via the video below.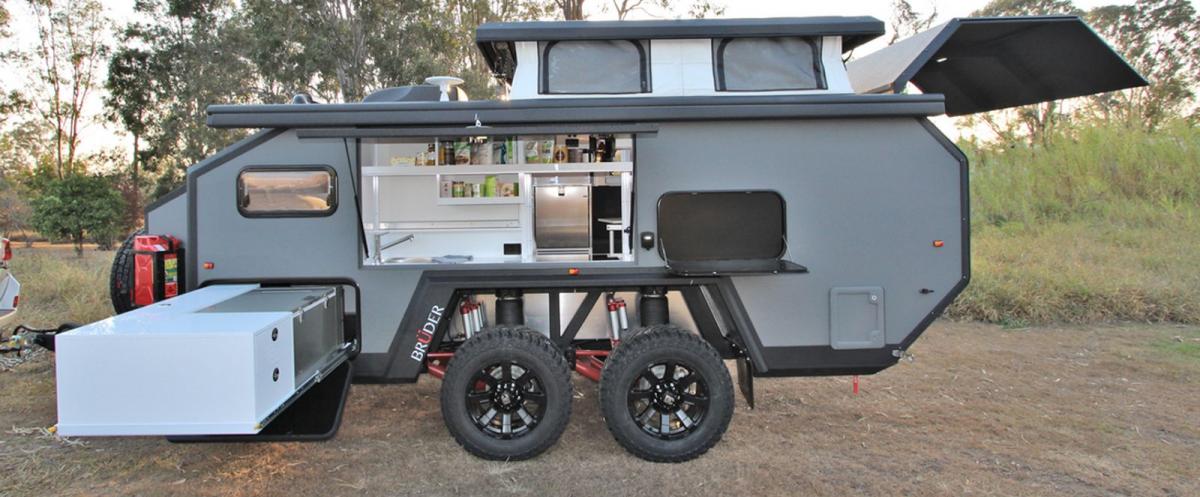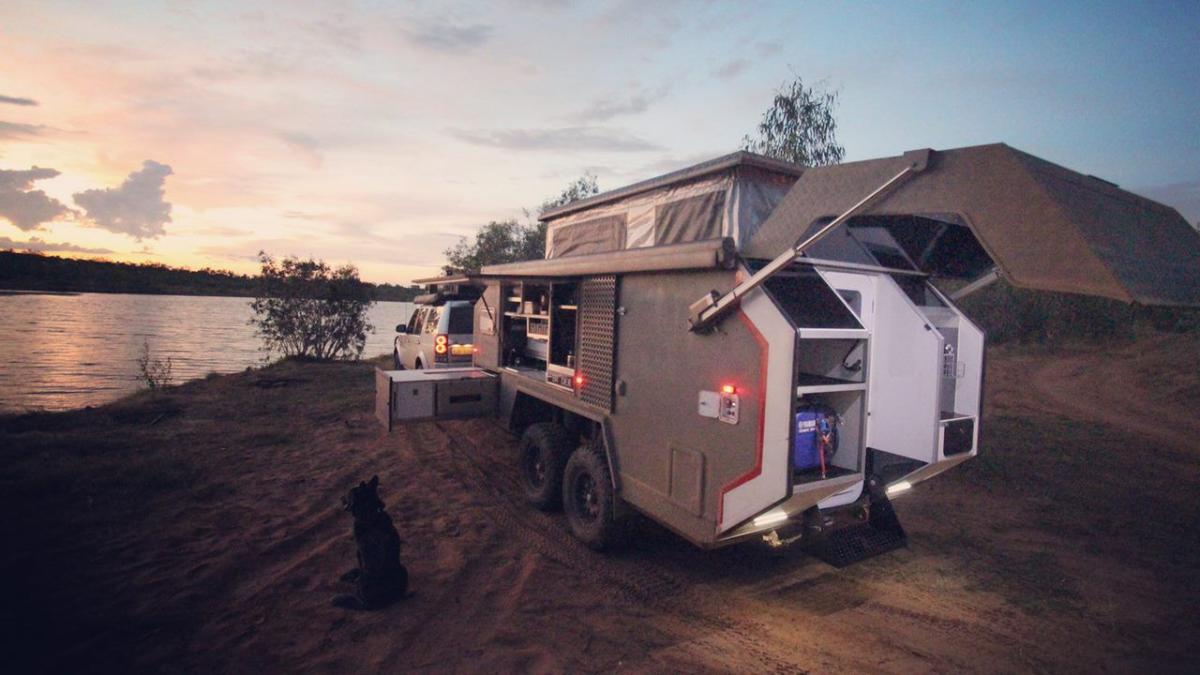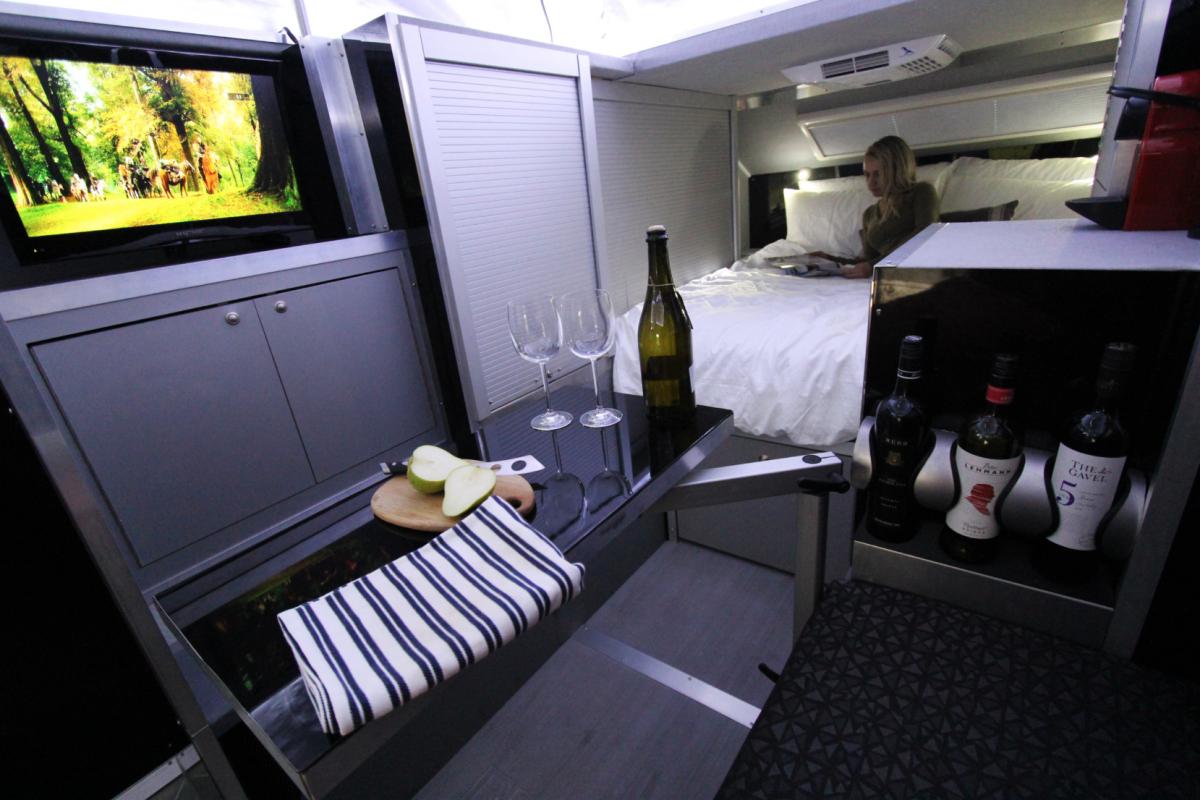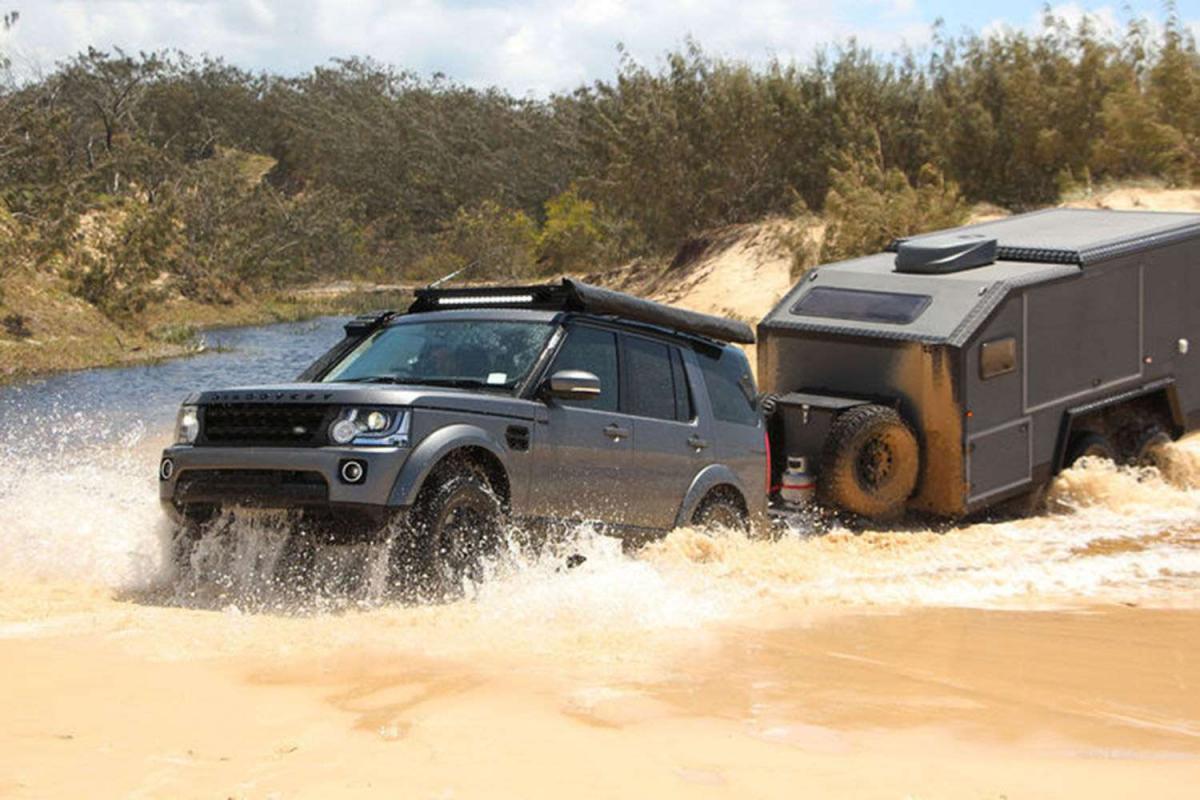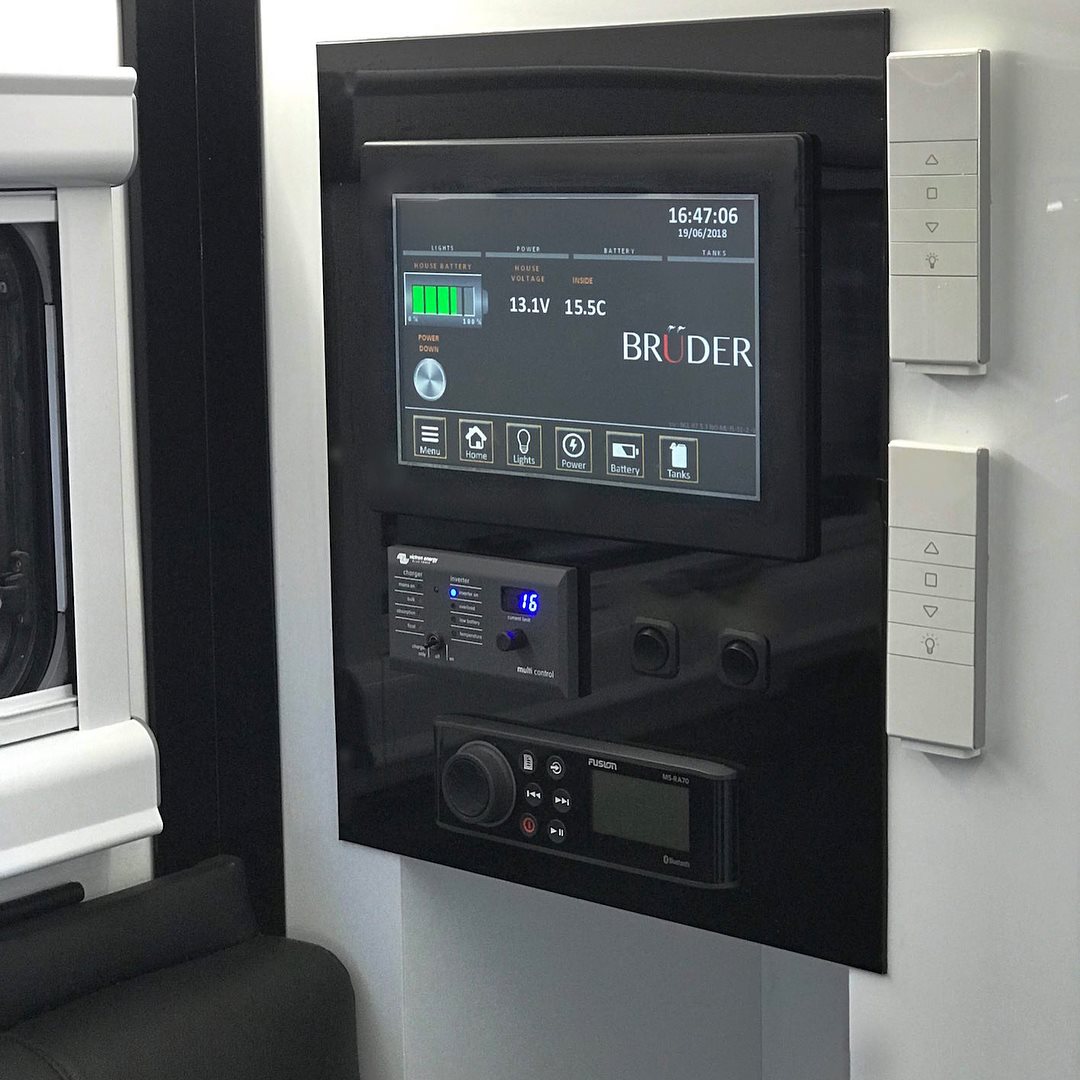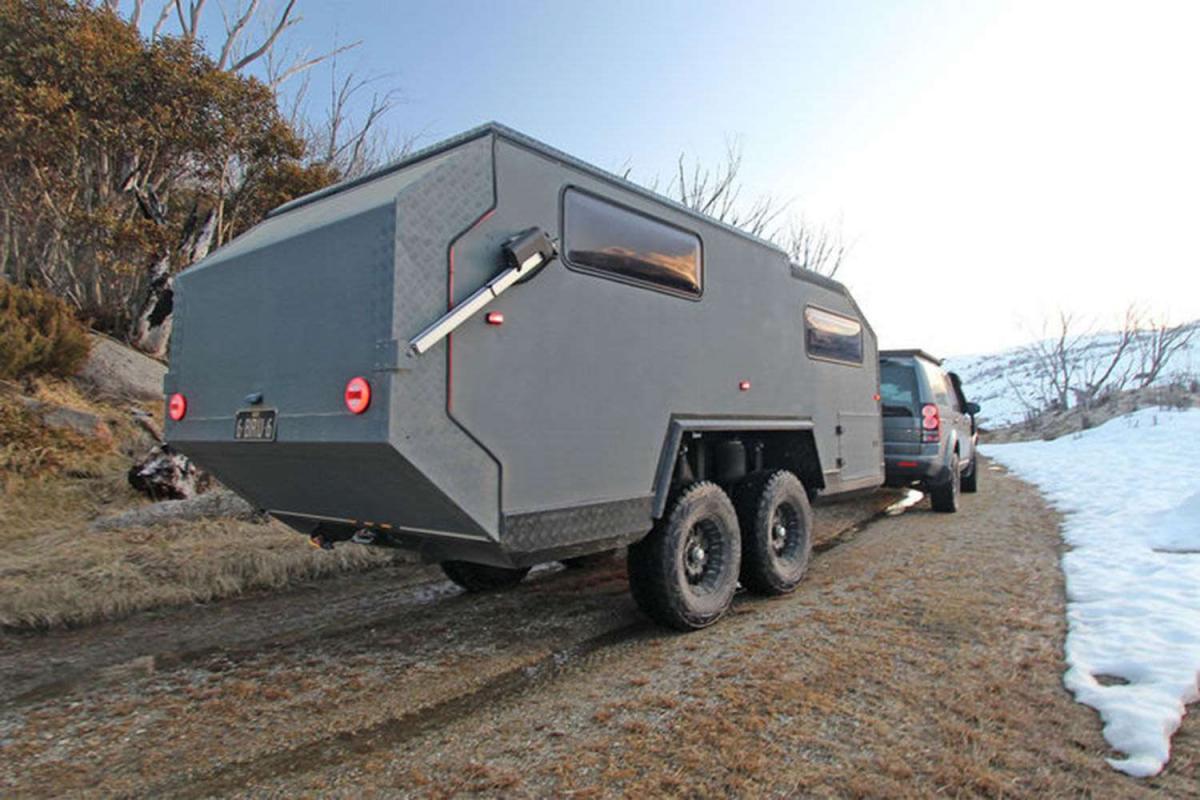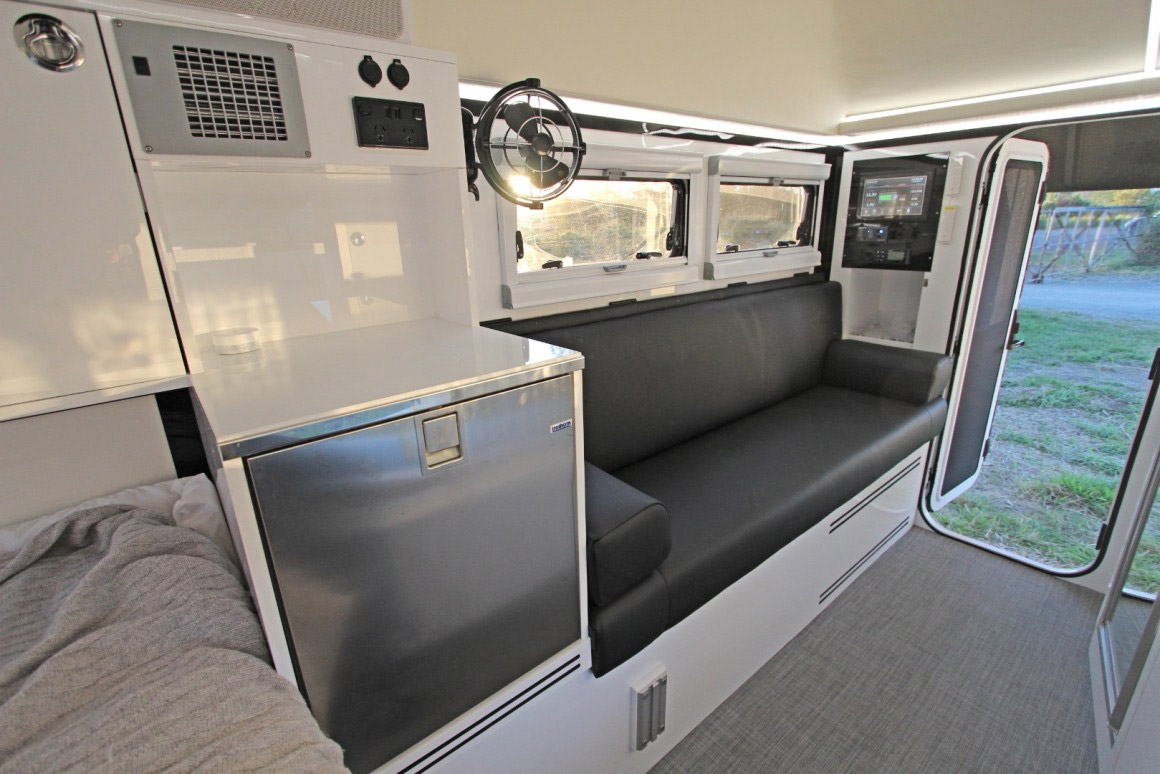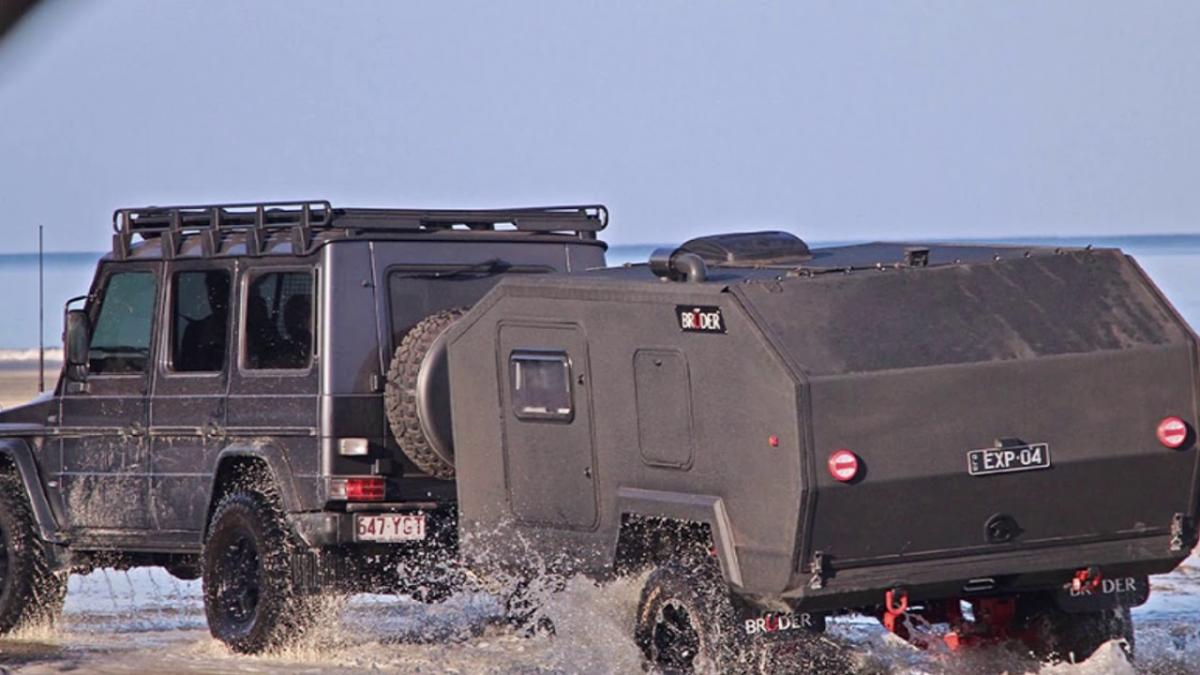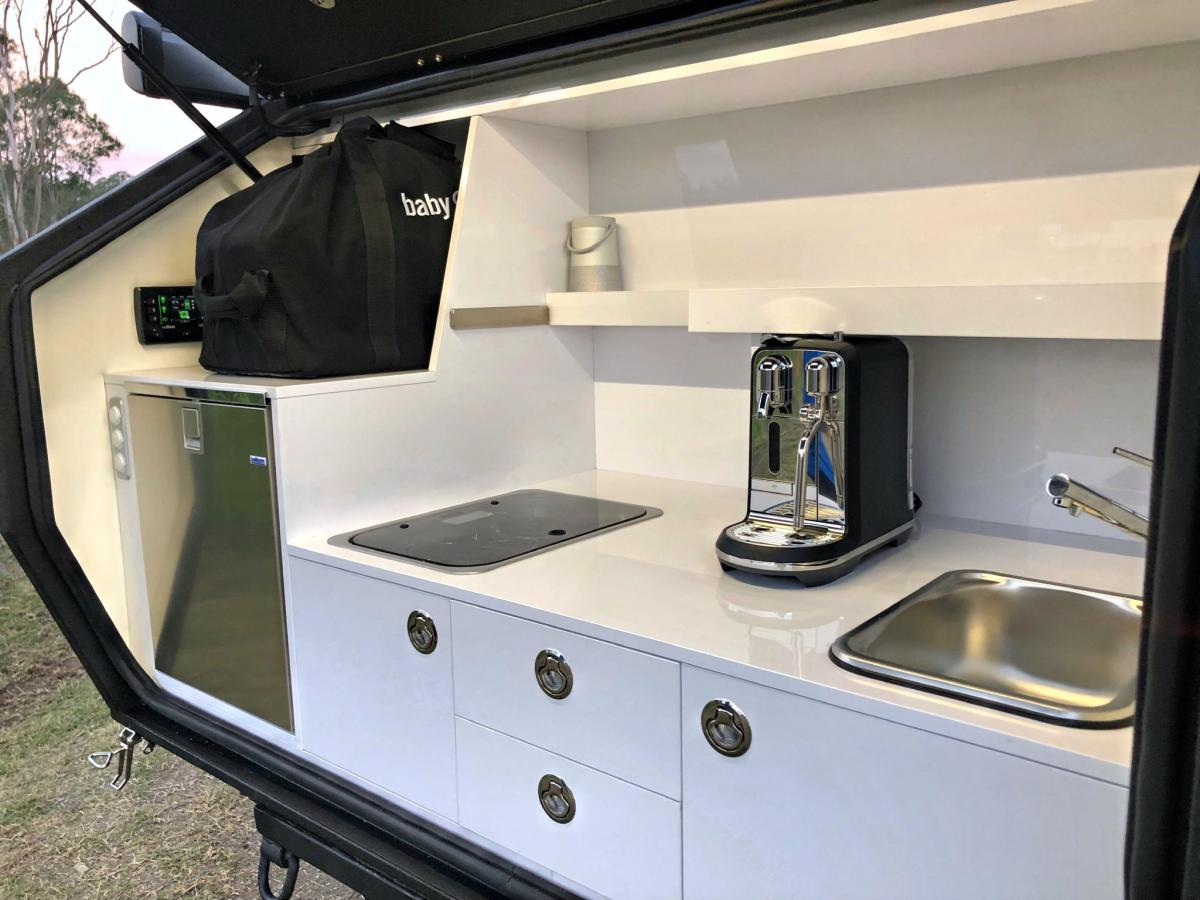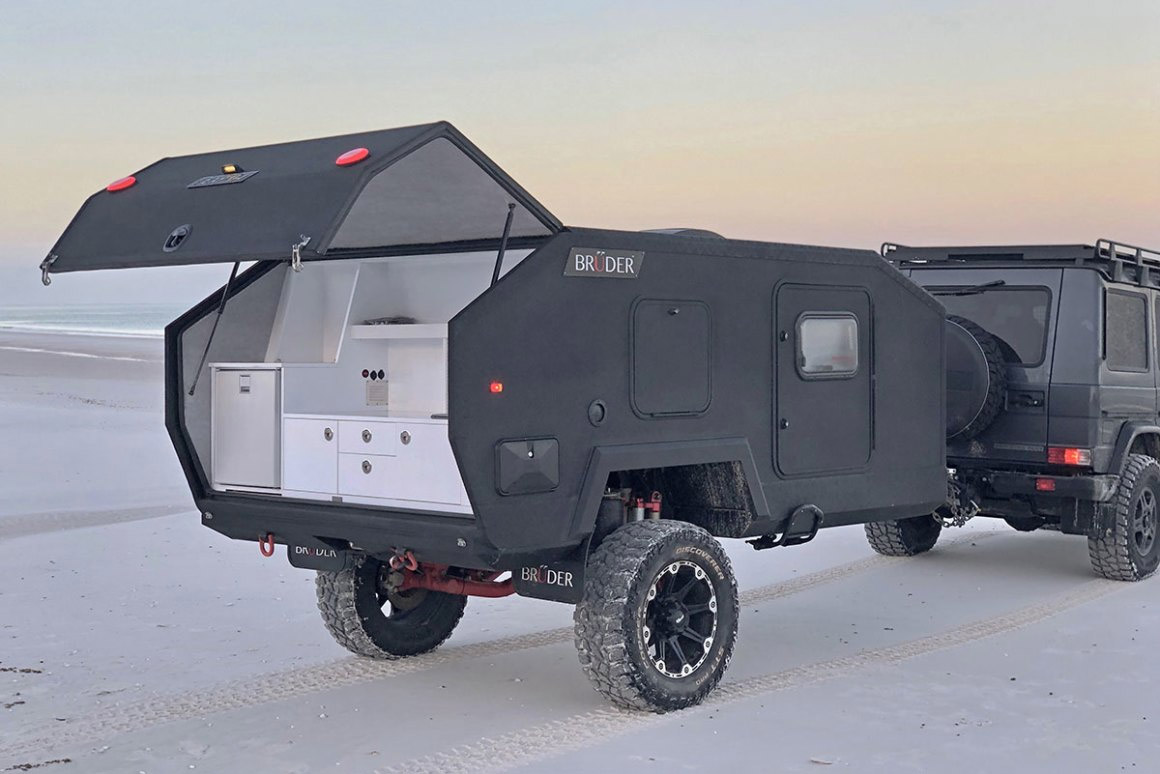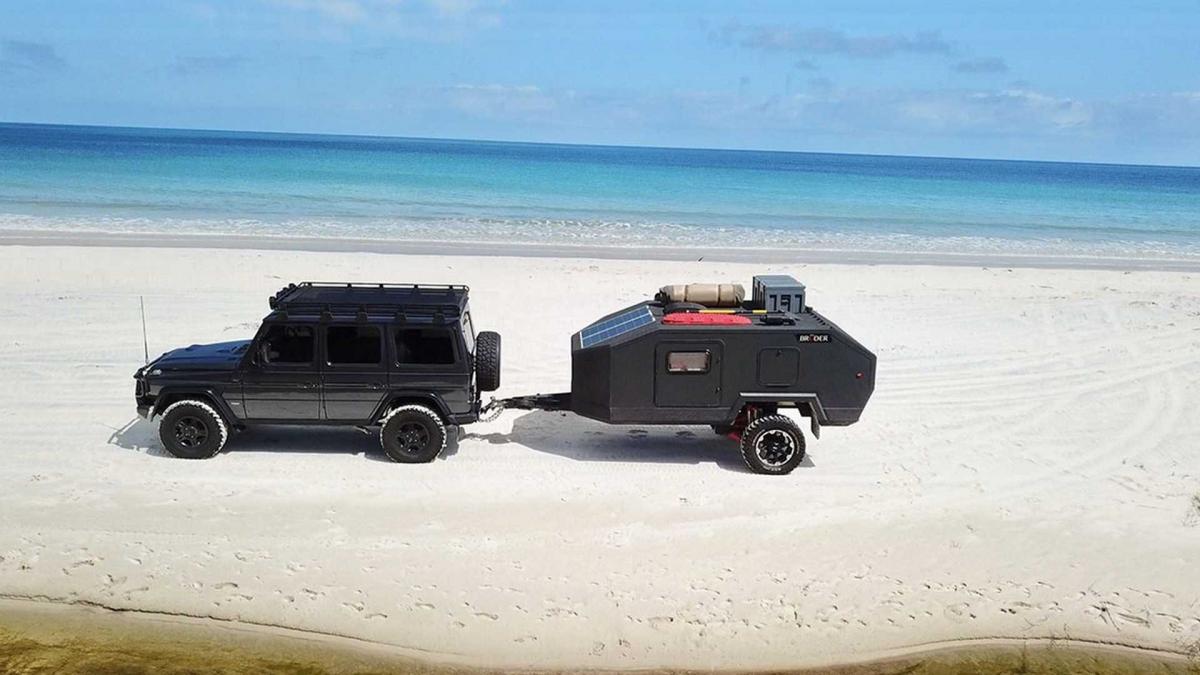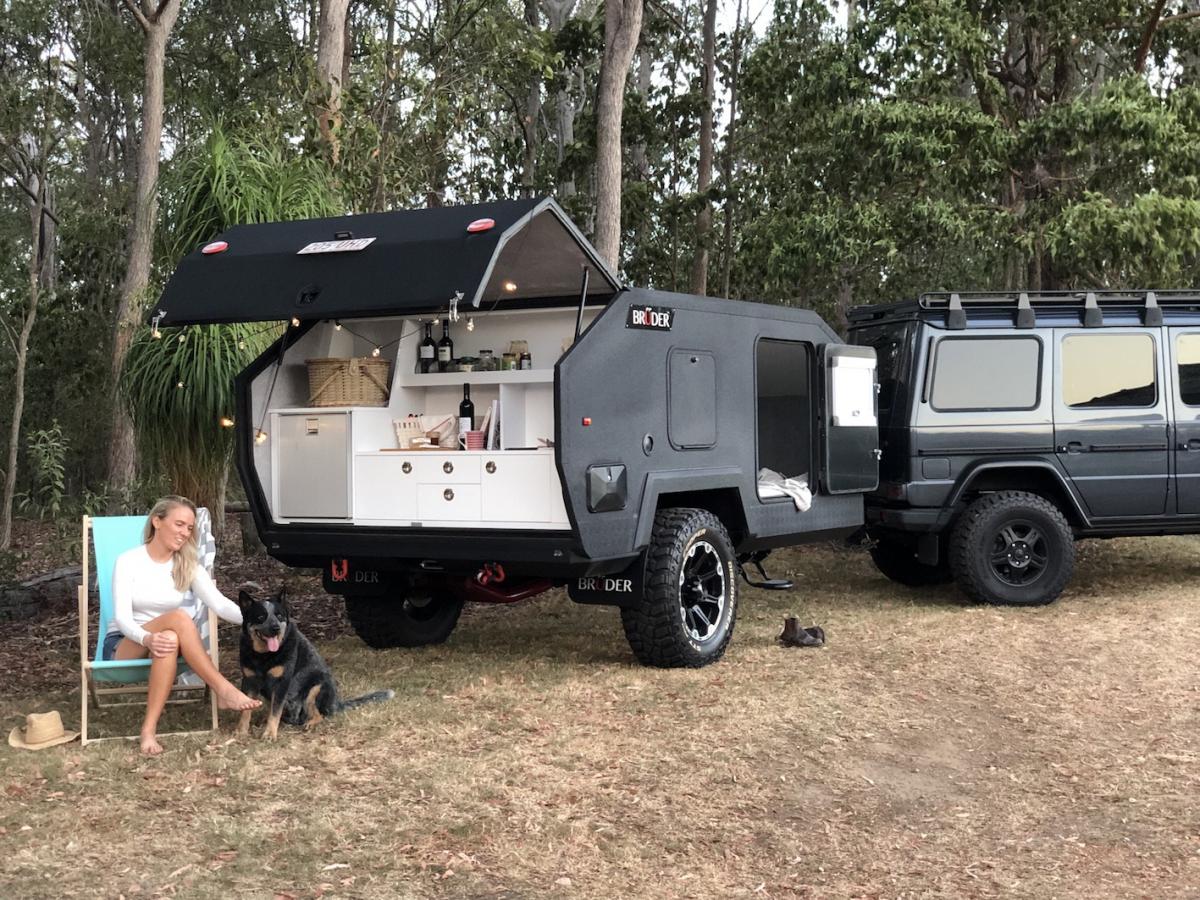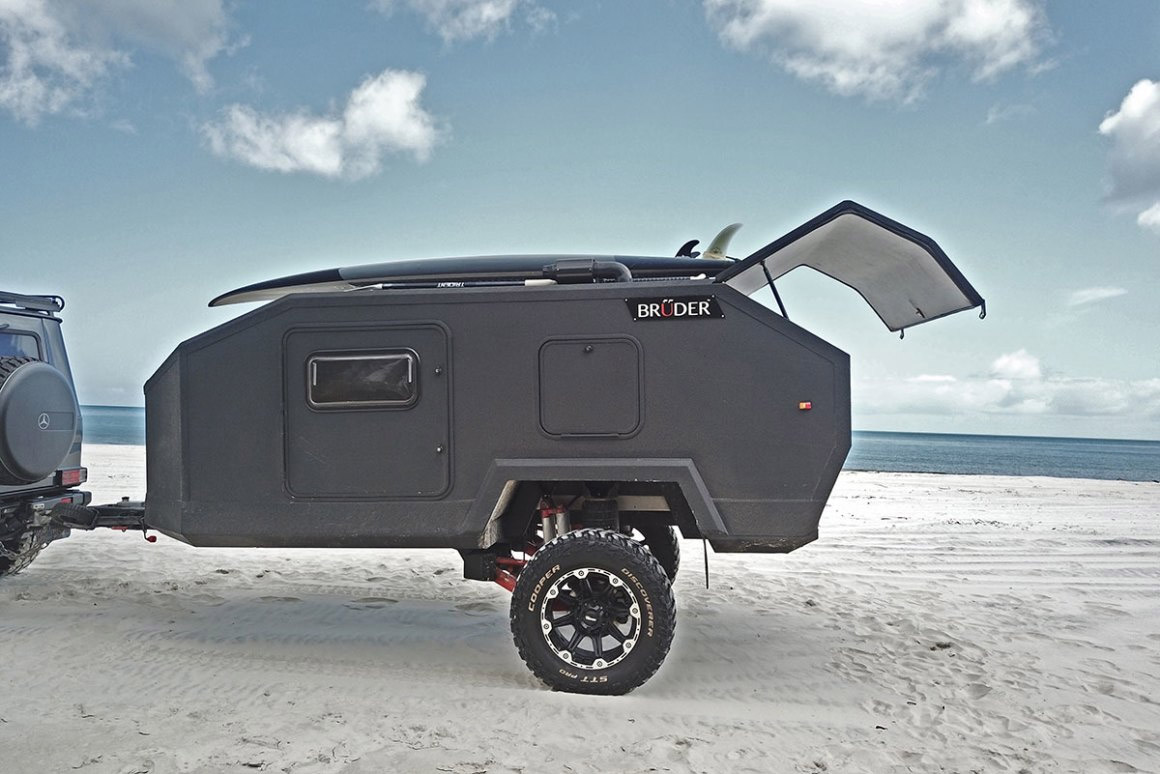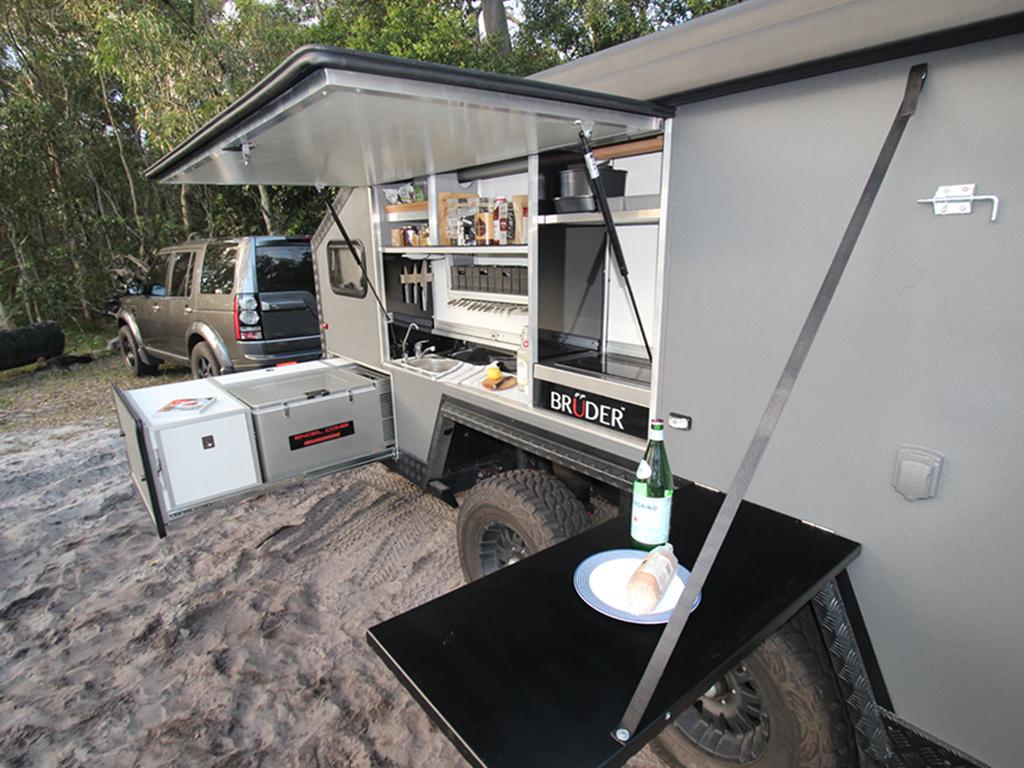 Subscribe To Our YouTube Channel