The 'Bumper Dumper' Is a Portable Toilet For When You Can't Hold It In While Traveling
By Ryan on 11/13/2021 6:49 PM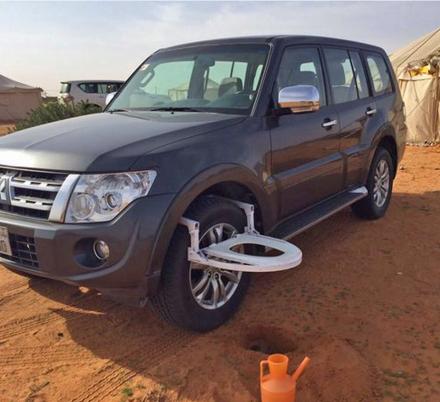 Innovation comes in all forms. When a man struggles to poop while out in the middle of nowhere, he innovates a way to poop comfortably, which is exactly what happened to whoever invented this ingenious portable car tire toilet.
Not much is known about the car tire toilet other than a picture posted to a Russian 4x4 forum. It only makes sense that this was invented by a Russian, since you know, there's bound to be a lack of quality toilets to use with that much land...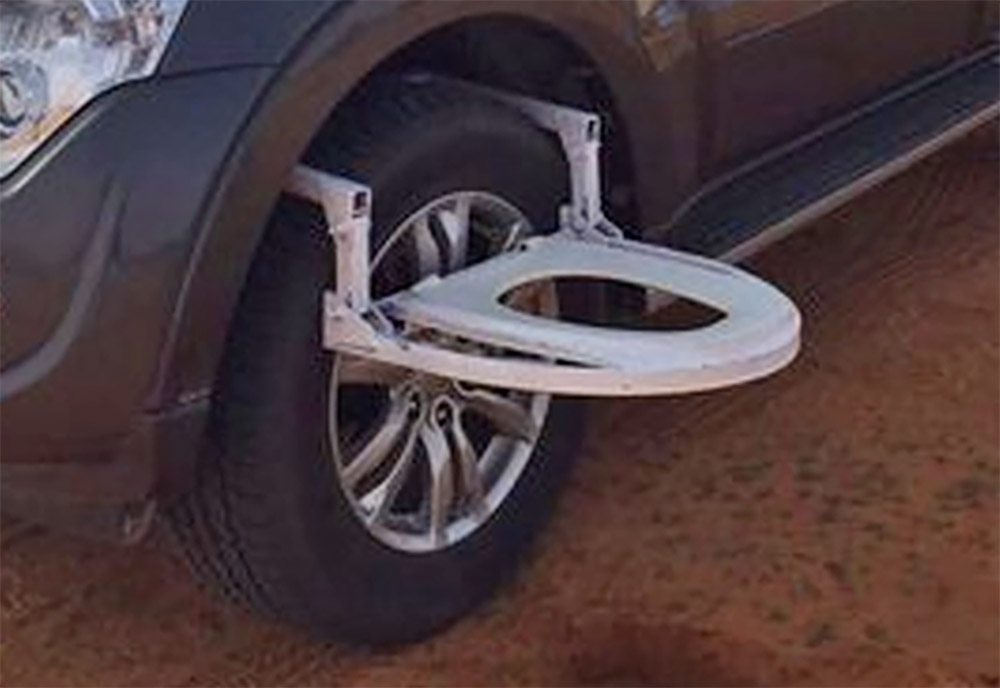 Since the portable car tire toilet is not actually sold anywhere (that we're aware of), we've linked you to the Bumper Dumper instead. Which is a toilet that attaches right to your truck hitch.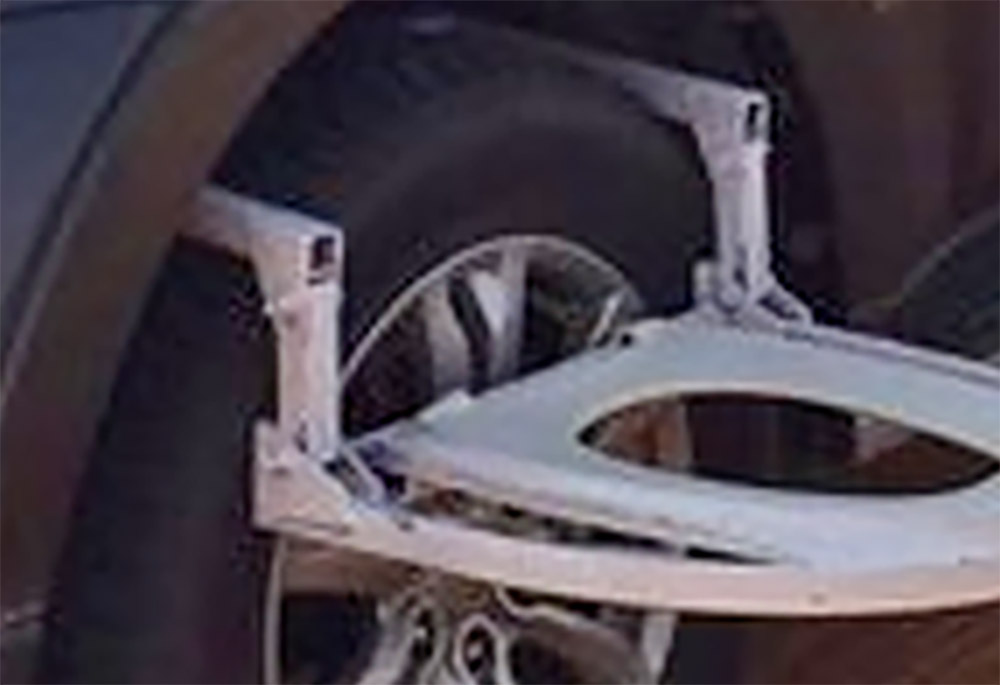 How does the car tire toilet seat work?
Since there's no product page or instructions anywhere, we can only assume it snaps right around the top of your car tire and holds your fanny in place while you do your business. It drops your dumplings right below where you should probably dig a small hole where you can then bury your feces and hide your shame before driving away. Be aware, that you'll probably need to wash off your car rim afterwards, should you have some sour apple splatters.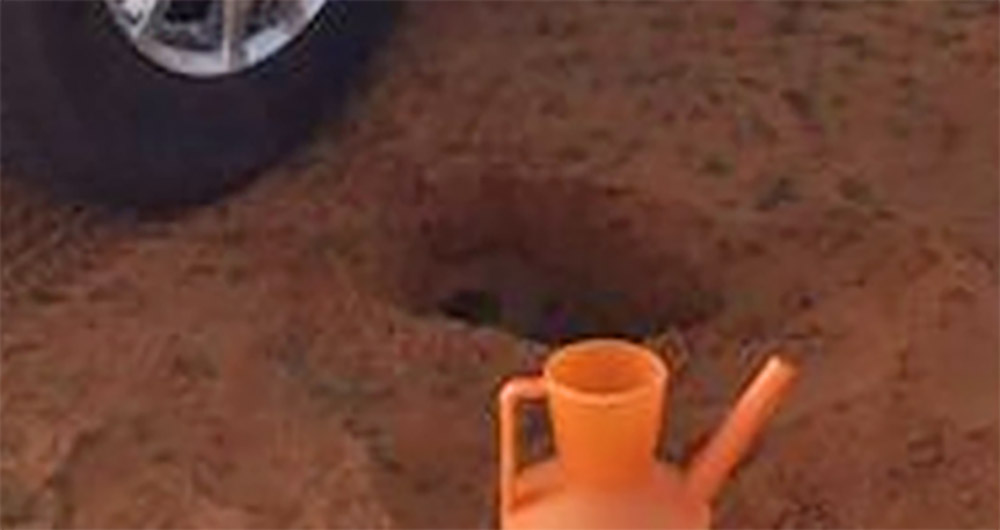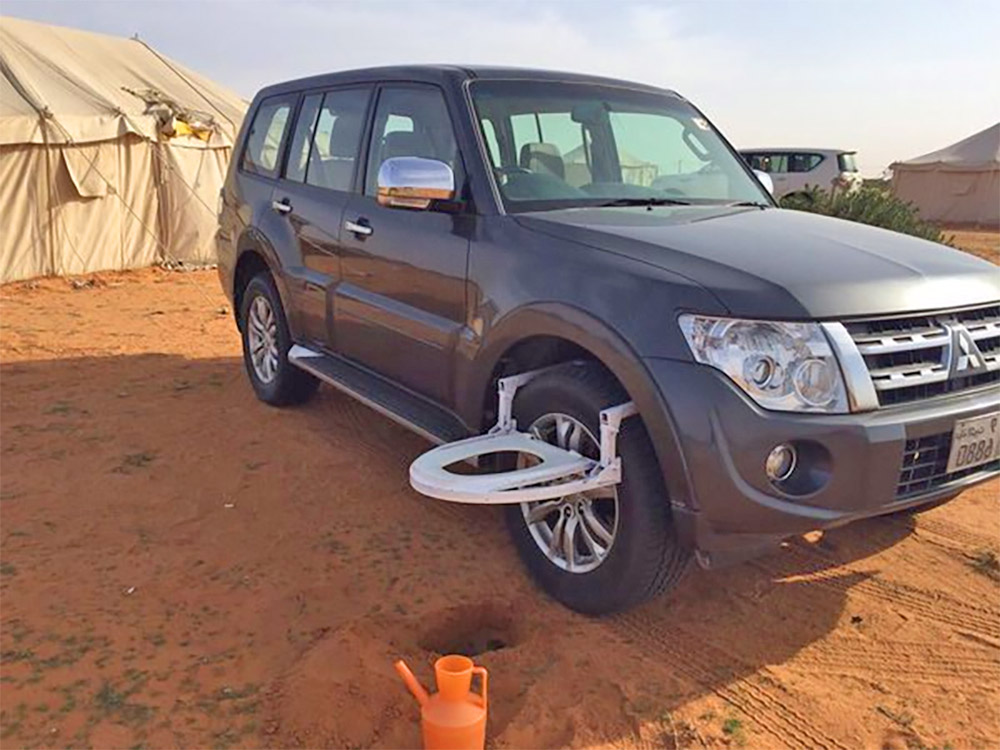 Here's some images of the similar product, the Bumper Dumper, which as we mentioned attaches right to your rear hitch.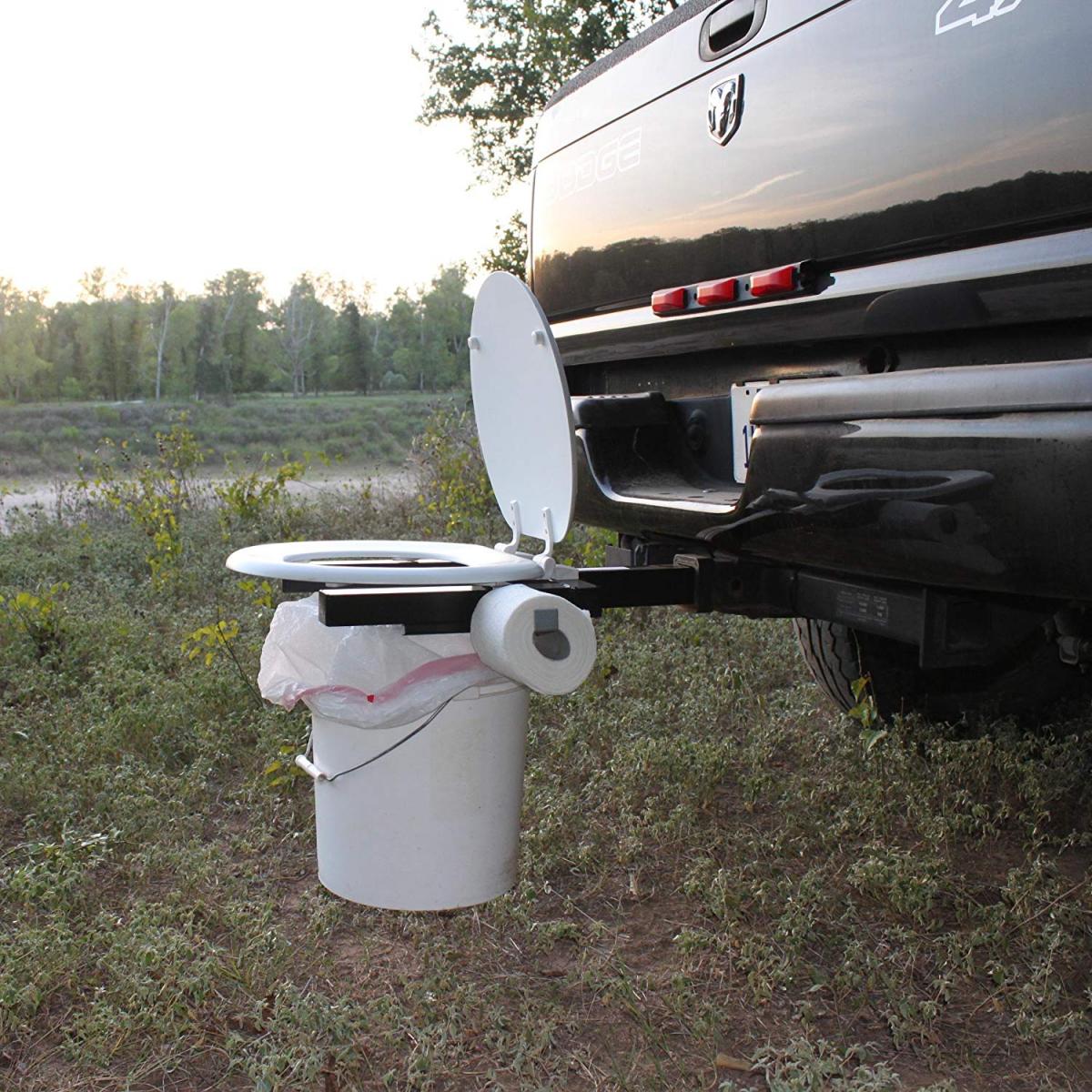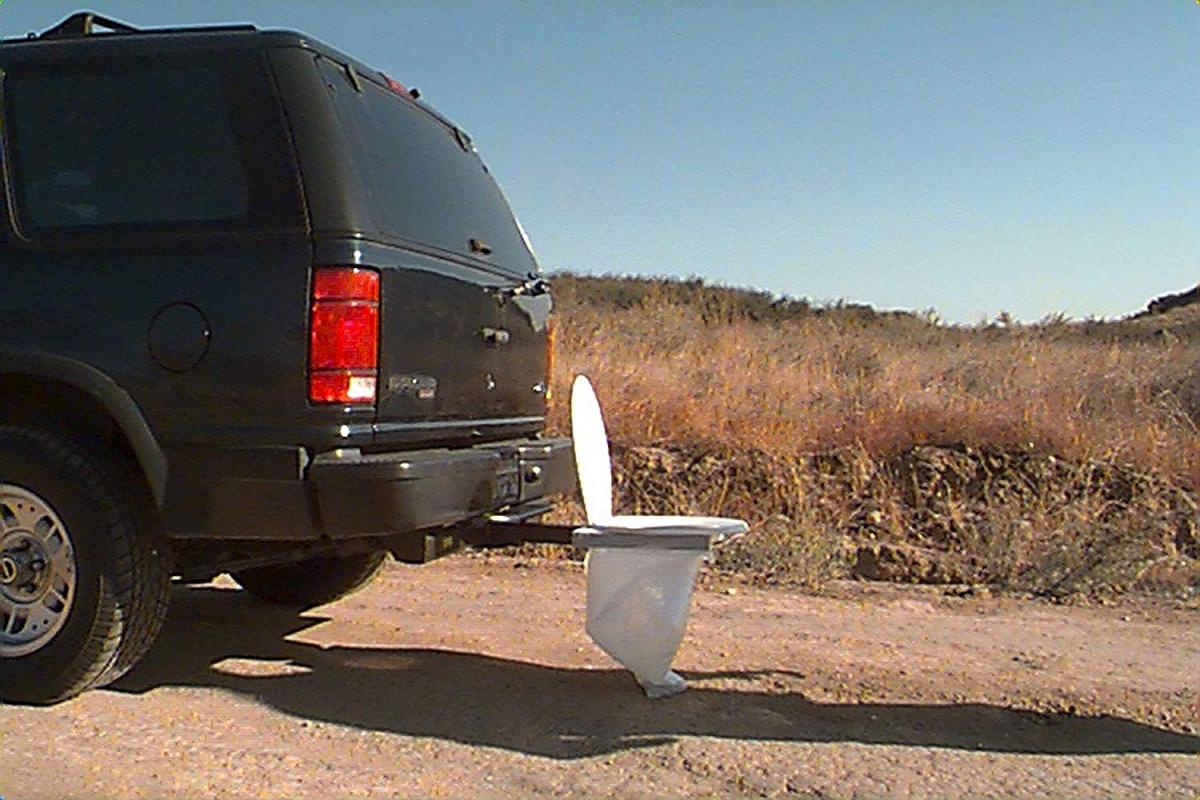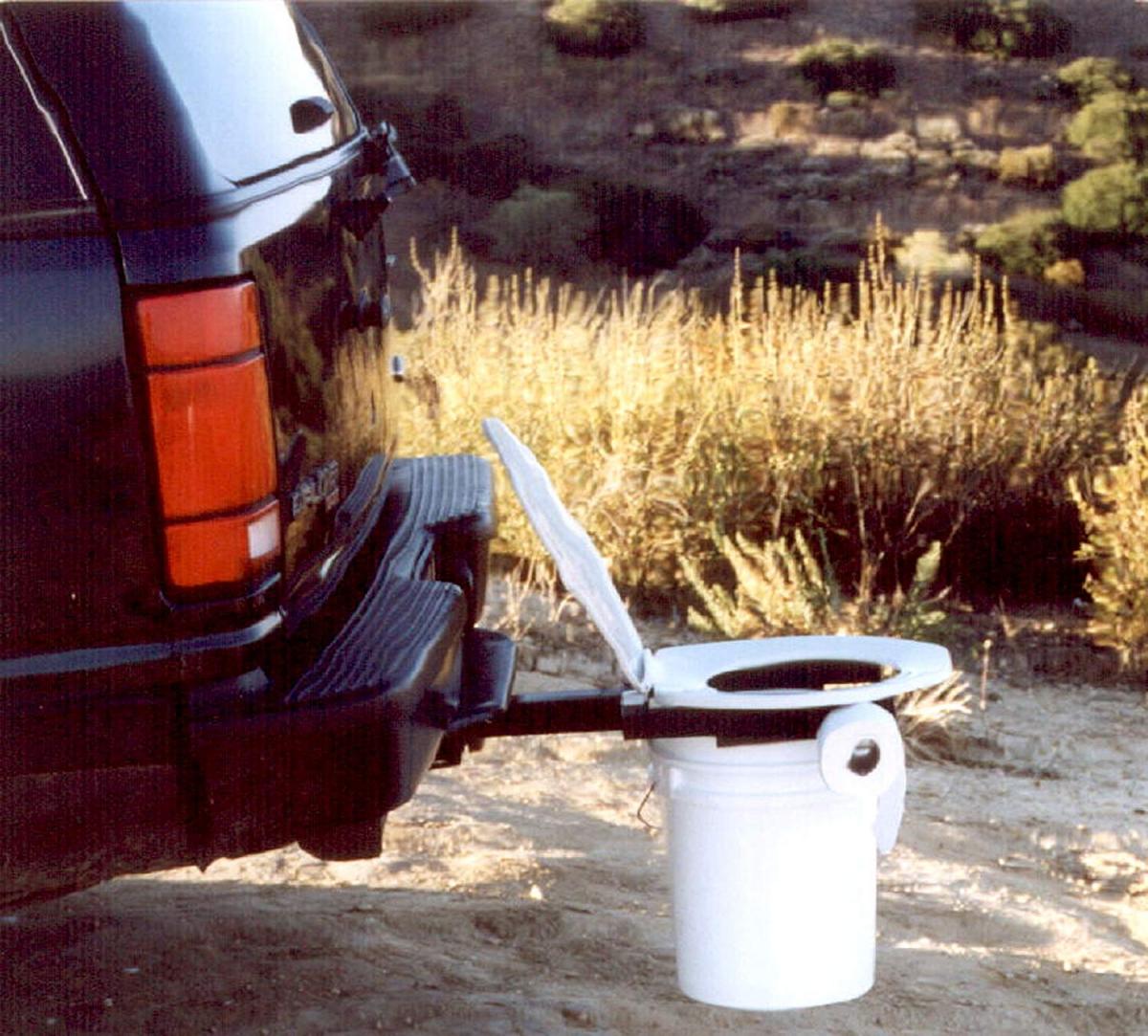 And who could forget the Off-Road Commode, which is a similar portable toilet seat that attaches to the rear of your car/truck.