This Ultimate Dog Feeding Station Holds Everything You'll Need For Your Pooch
By Ryan on 04/21/2022 8:32 AM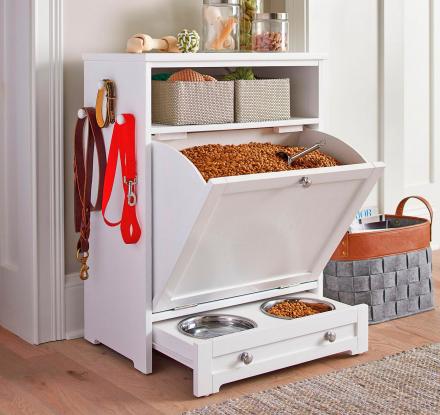 If your dog feeding area is like mine, it's the dirtiest corner of the house, with puddles, crumbs, and spilled dog food everywhere. This unique all-in-one dog feeding station will help organize your dog feeding area, while keeping it extra clean. It puts everything you'll need to feed your dog all in one spot, and everything closes, so when your dog isn't feeding, it can look just like a normal piece of cabinetry.

Versions: Assembled | Unassembled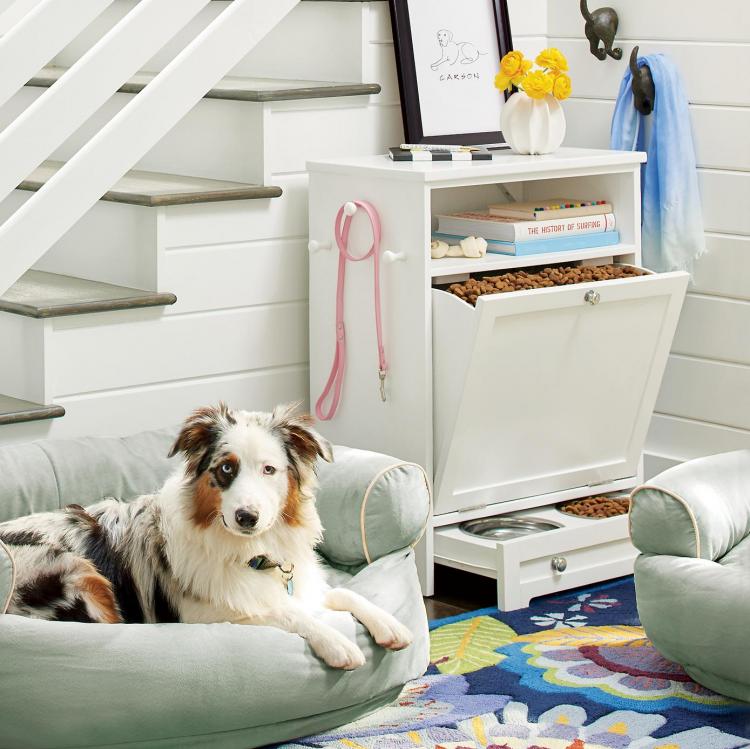 The dog feeding station has a giant drawer in the middle that can hold all of your dog food. Just pour in your food from the bag, and shovel it out as needed. Beneath that, is another drawer where the dog bowls are located.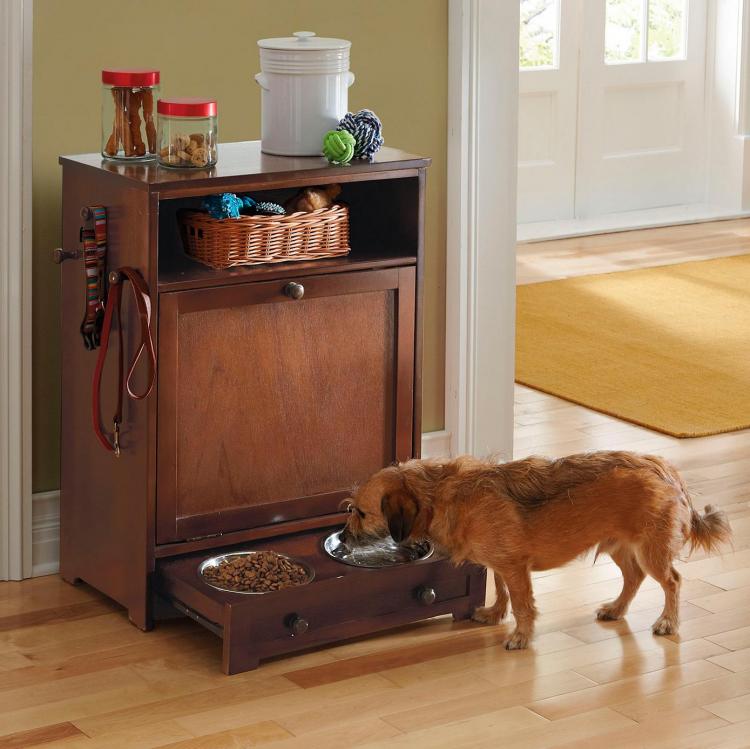 You can pull out the dog bowls as needed, and keep the area nice and tidy when they aren't eating by pushing the drawer back in.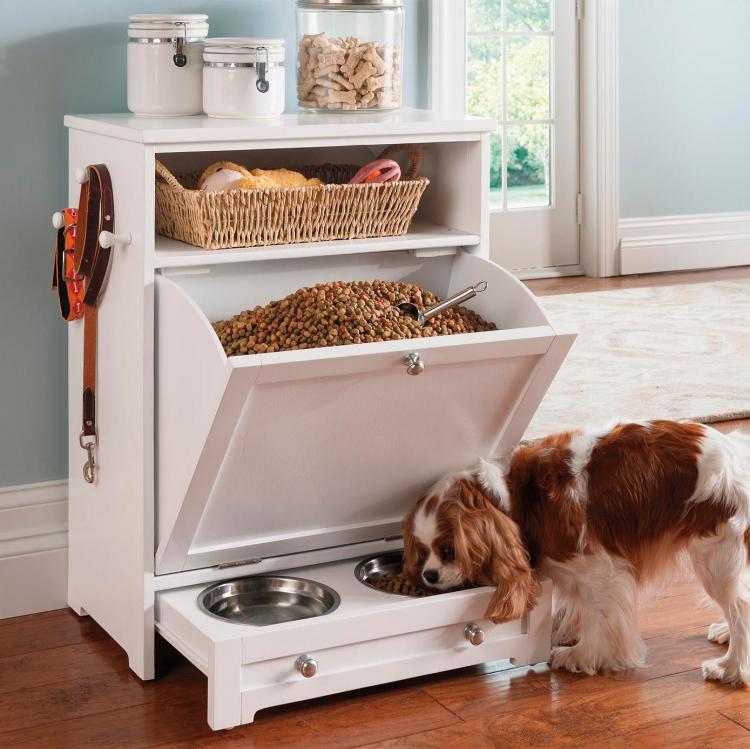 Above the giant dog food drawer is a couple shelves where you can store dog treats, extra dog toys, or other dog accessories that you often need to access throughout the day. On the side of the cabinet are pegs for holding dog collars, and dog leashes.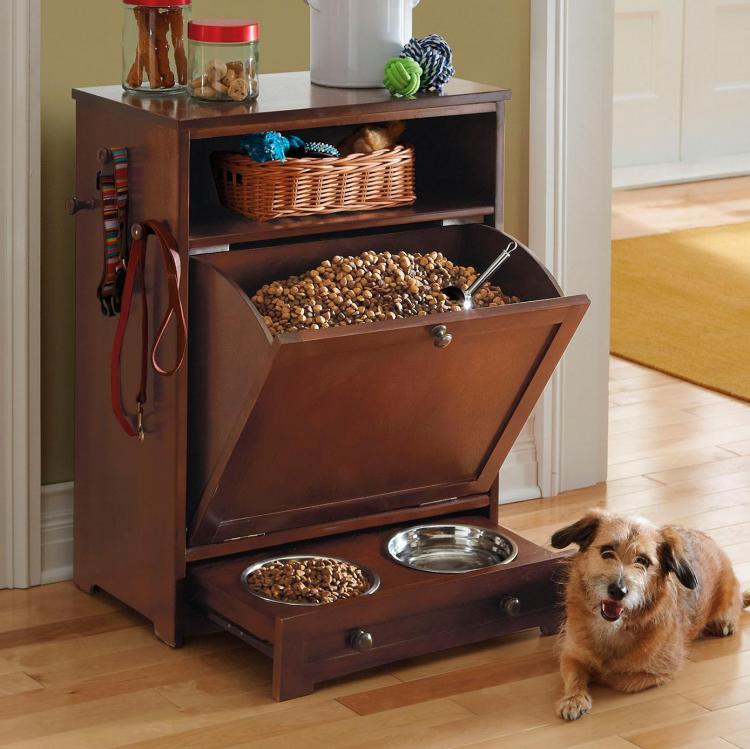 The dog feeder station comes in either white or espresso colors to choose from, the food storage area holds 10 lbs of dog food, comes with removable stainless steel food bowls, and comes fully assembled upon delivery.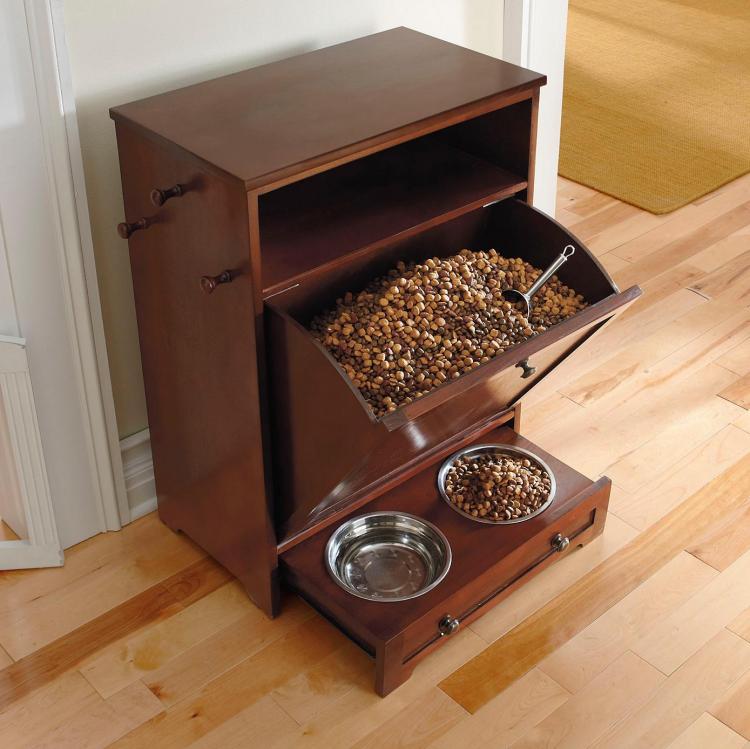 The Dimensions of the dog feeding station are: Height: 32 inches, Width: 24 inches, Depth: 14 inches, and it weighs: 35 lbs!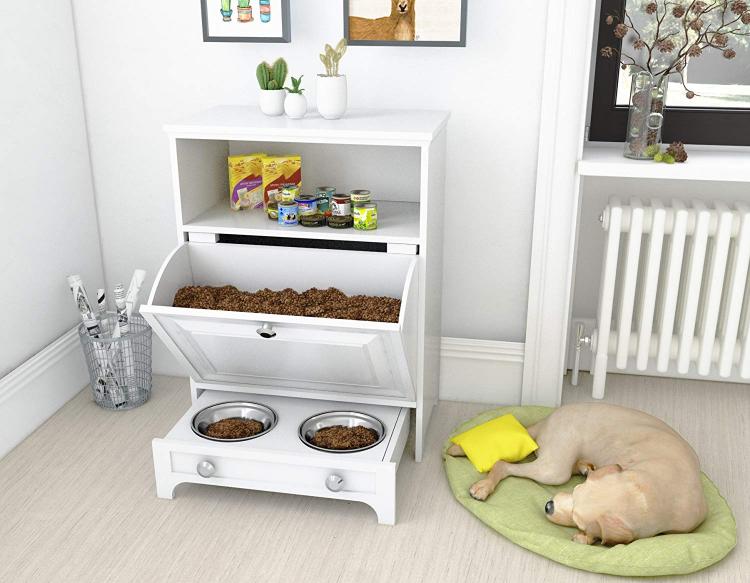 The Dimensions of the Inner top shelf of the dog feeding station are: Height: 6 inches, Width: 22 inches, Depth: 13.5 inches!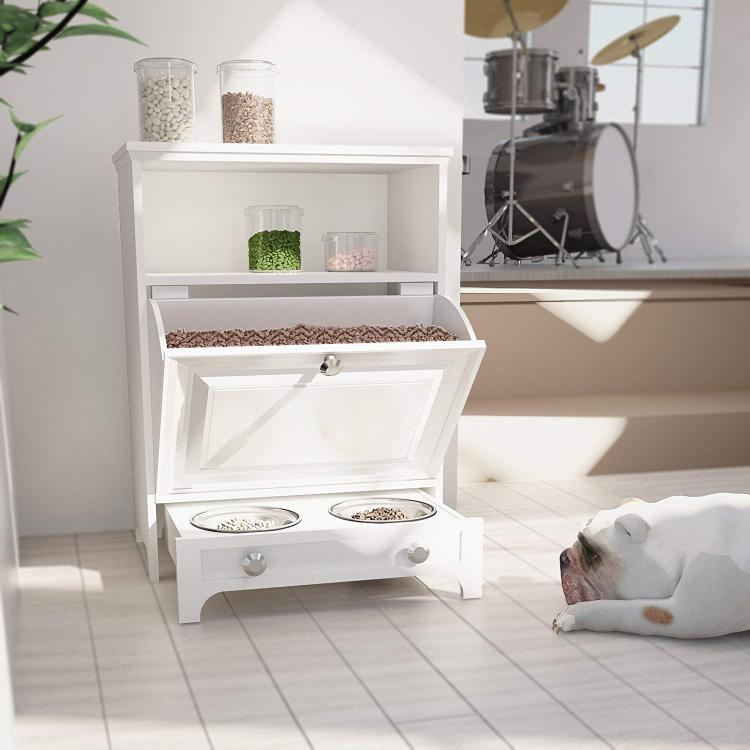 The Dimensions of the Food storage area of the dog food station are: Height: 16 inches, Width: 20.5 inches, Top: 12 inches, Base: 7 inches!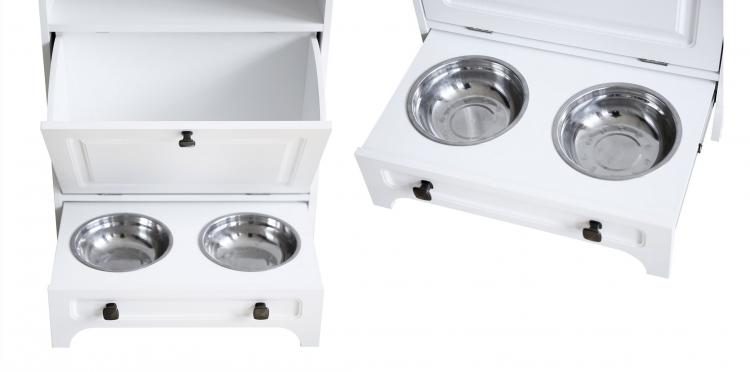 The drawer on the dog feeding station pulls out 9 inches from the base, and can hold two 2-qt. bowls!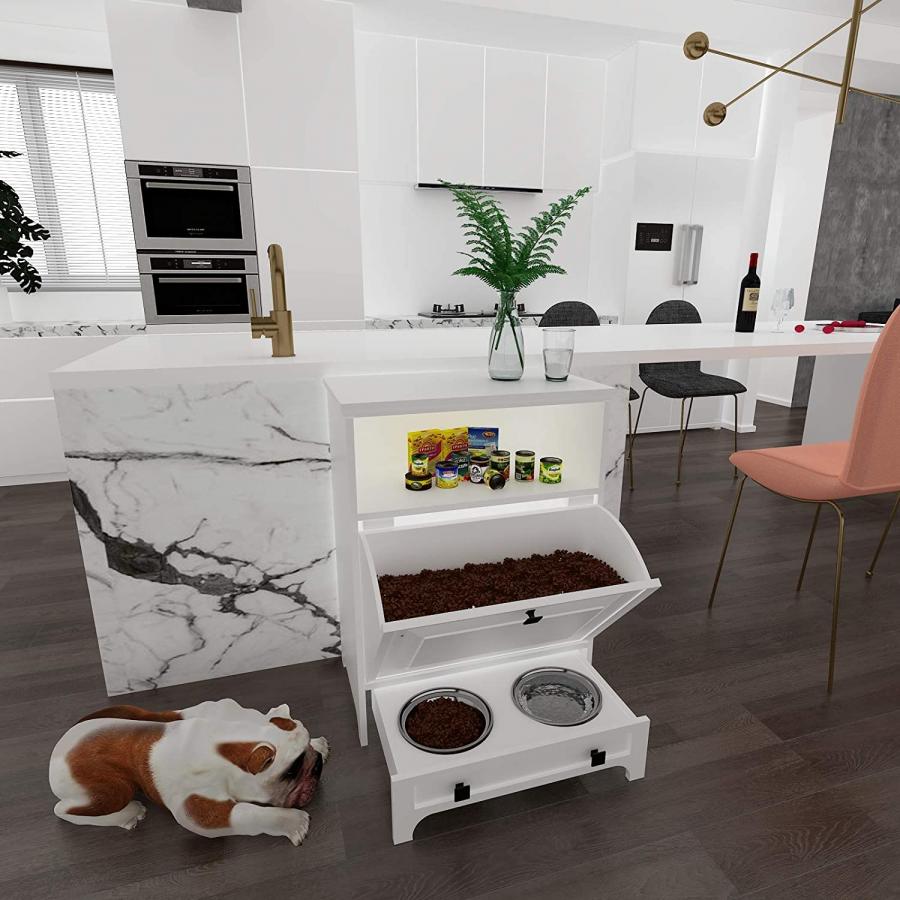 You can snag the dog feeding station from Grandinroad for around $240 bucks, or you can snag the smaller version on Amazon for around $160 bucks!