The Nerf N-Strike Mega Mastodon Is The Ultimate Giant Nerf Machine Gun
By Ryan on 01/24/2022 9:30 AM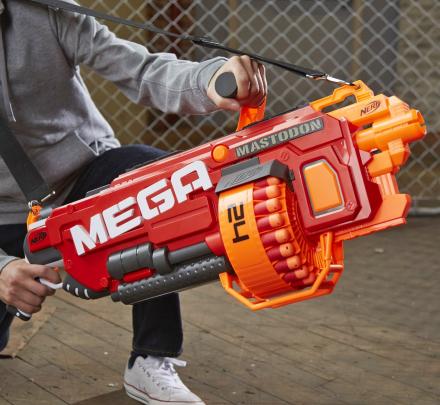 Nerf guns have certainly gotten better since I played with them as a child. The best thing I had was a Nerf bow-and-arrow that shoots this big silly arrow at like 3 mph. Now they have Nerf rifle guns that shoot Nerf balls at up to 70 MPH, and this giant Nerf machine gun that has a motorized rotating drum that spits out the bullets.
Aptly named the N-Strike Mega Mastodon, the giant Nerf machine gun is so big that you can't even hold it like a normal gun, as it has a shoulder strap that you drape over you body as if you're Rambo. Granted the gun is still not as big as this custom made Nerf gun that's powered by a 3,000 PSI paintball gun air canister and can shatter glass.
To use, just wrap the shoulder strap around your body, hold the handle on the top of the gun with one of your hands, and wrap your other hand around the trigger, and then proceed to destroy your enemies. The package includes the giant Nerf blaster gun, a 24 dart drum, a drum cage, 2 drum covers, a handle, a shoulder strap, 24 Nerf darts, and an instructions manual.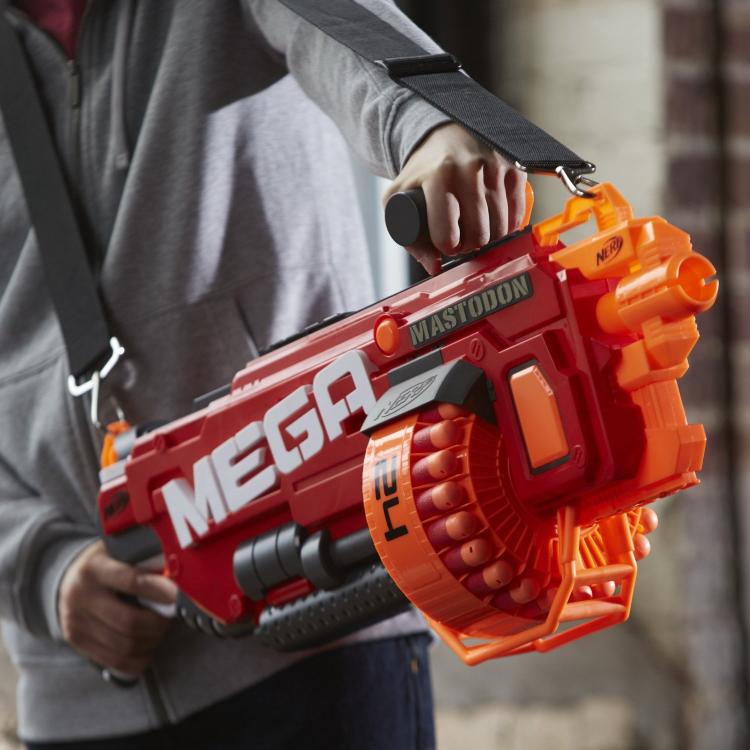 Brian Jablonski, the Design Director for Nerf says, "A lot of people wanted us to push the limit to make this thing as huge as possible... So we did".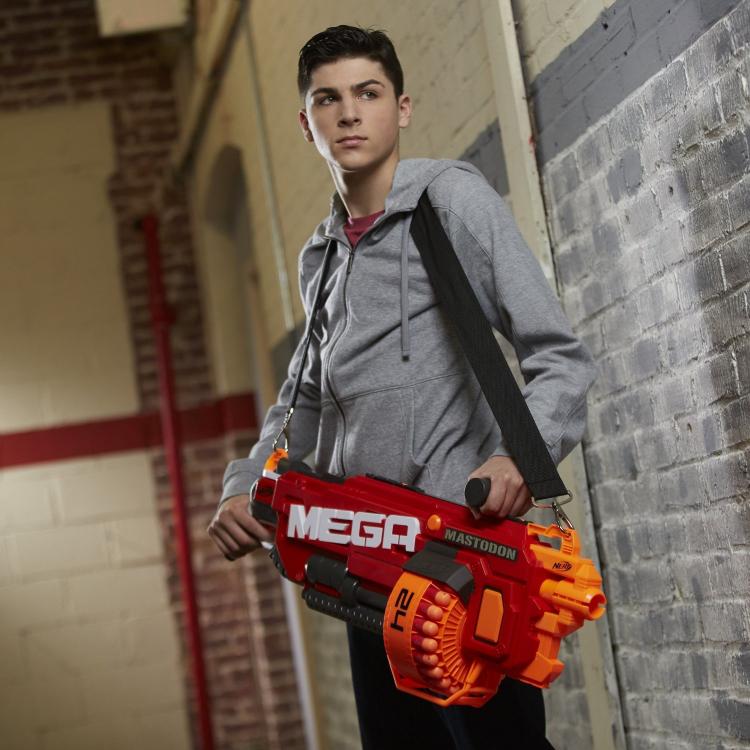 The giant Nerf machine gun is able to shoot out 24 darts in one reload, is able to shoot all of the Nerf darts from the gun in under 20 seconds, and each dart shoots up to 100 feet in distance. The gun is powered by 6 D batteries that are not included, weighs 7.7 lbs, and measures 33.7 inches long x 15.8 inches tall x 4.2 inches deep.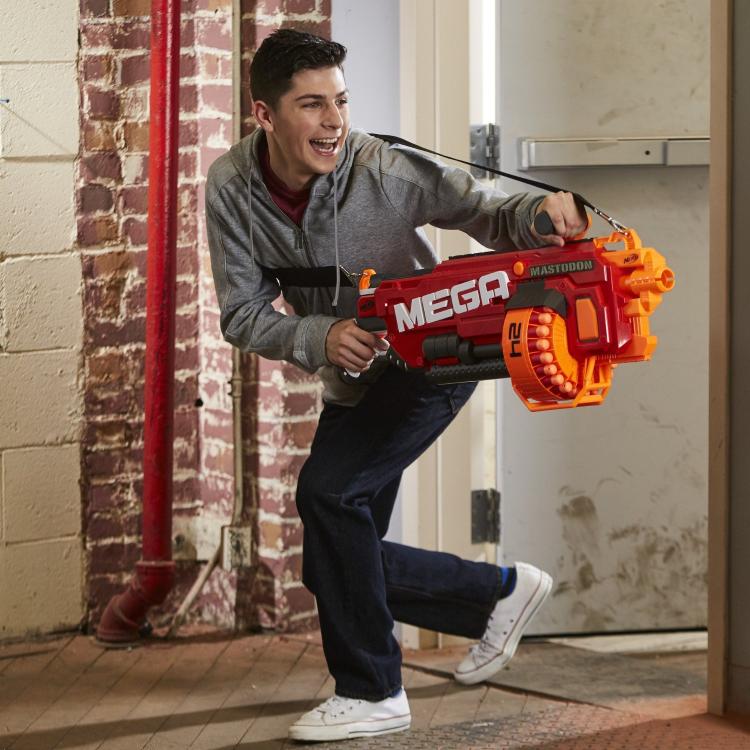 Check out the giant Nerf machine gun in action via the video below.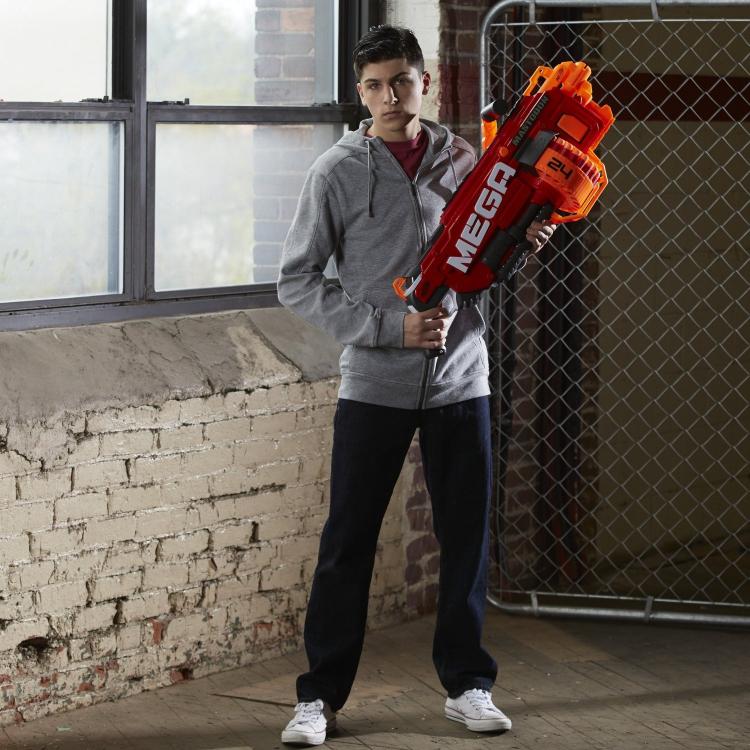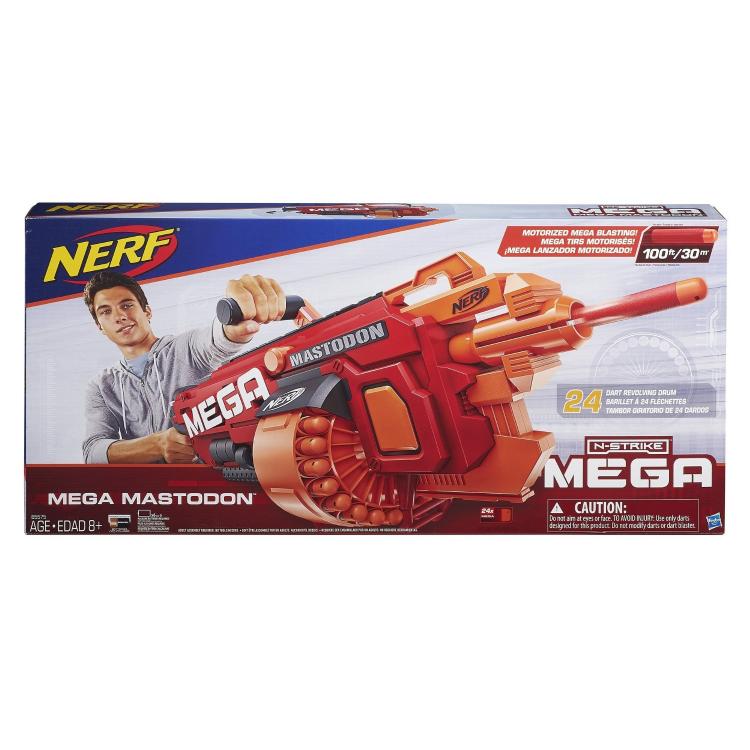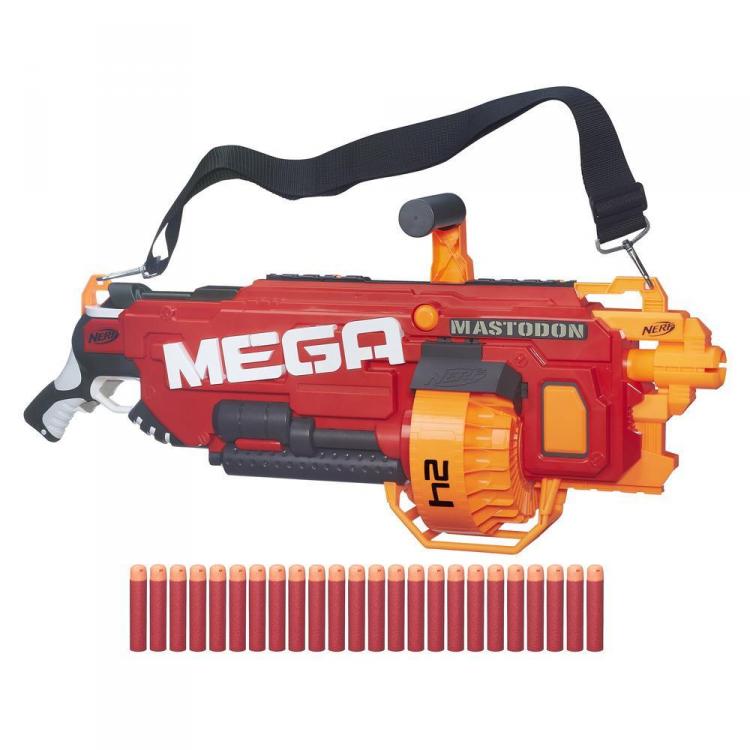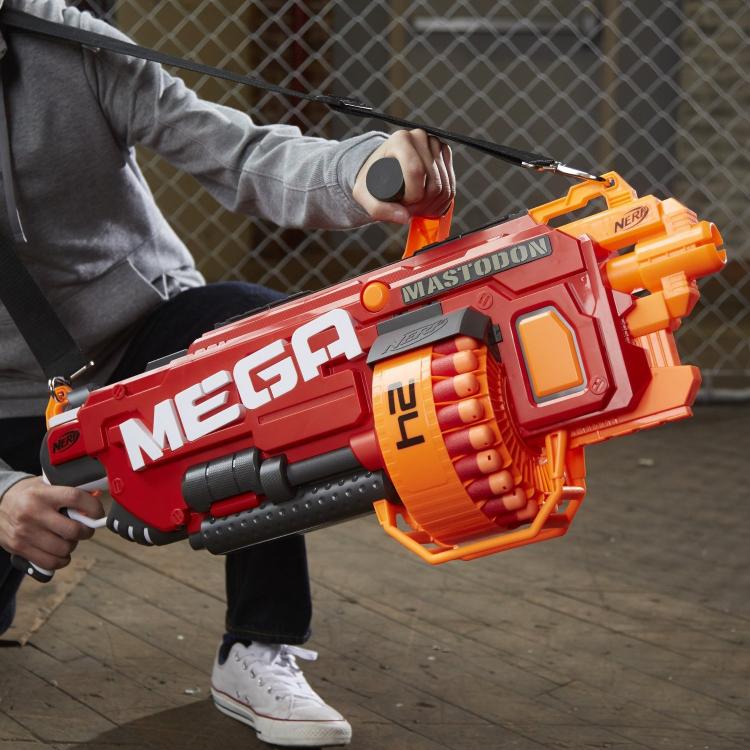 Subscribe To Our YouTube Channel