The Nerf Rival Zeus Gun Shoots Balls At 70 MPH
By Ryan on 08/24/2015 4:29 AM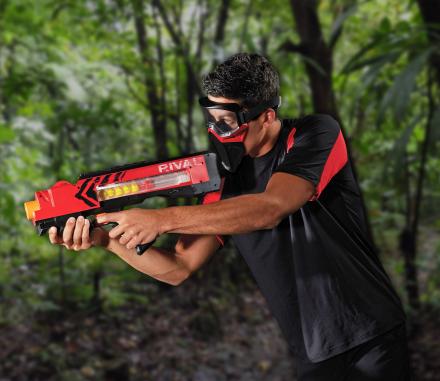 The Nerf Rival Zeus is a new Nerf gun that's able to shoot Nerf balls at up to 70 mph. Gone are the days of relying on your slow chubby arms to pump each bullet from the gun's chamber as this Nerf gun uses a battery operated motor to spit each ball out at 100 feet per second. If you think the speed at which the Nerf bullets will penetrate your friend's fat belly, think again. The way the Rival Zeus loads the ammo makes it so much easier than placing each ball in the chamber and shooting them individually like you normally had to do (at least in 90s which is the last time I used one), as the gun allows you to simply press the bottom of the magazine onto the top of each Nerf ball to load them into the gun, thus allowing you to load the entire magazine within seconds.
The Nerf Rival Zeus is able to hold 12 Nerf balls per magazine, has flip up sights for when you really need to the accuracy, a trigger lock for added security, a jam clearing door, and comes with 12 Nerf balls (although you might want to purchase refills as you'll probably go through them quick).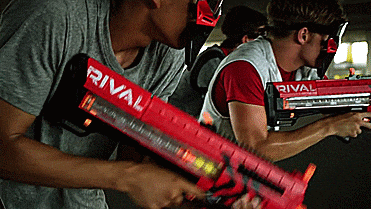 Check out the Nerf Rival Zeus in action via the video below.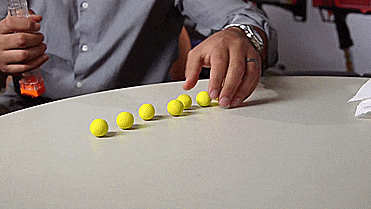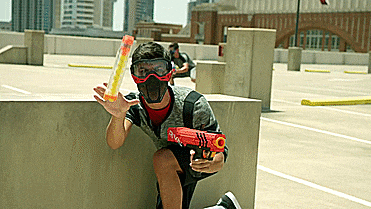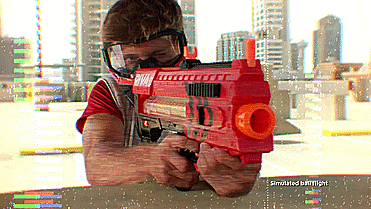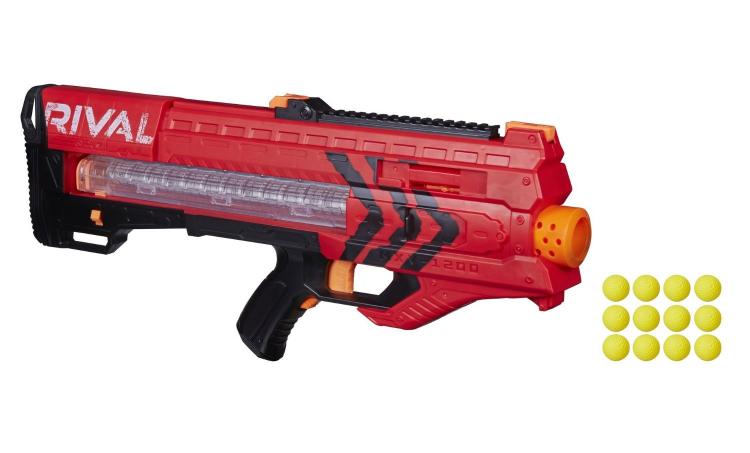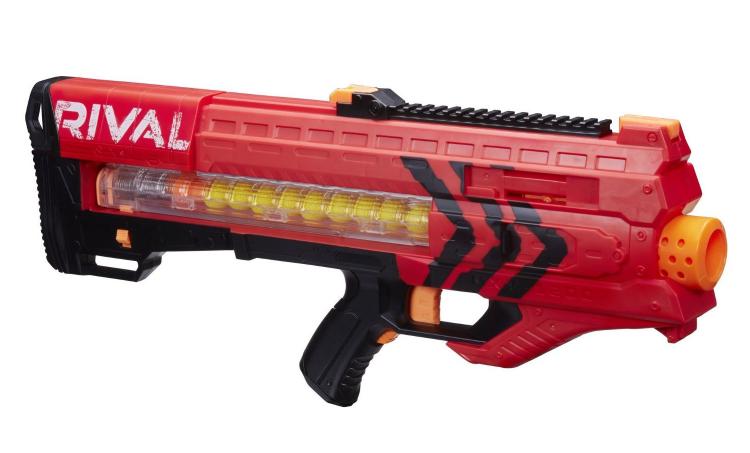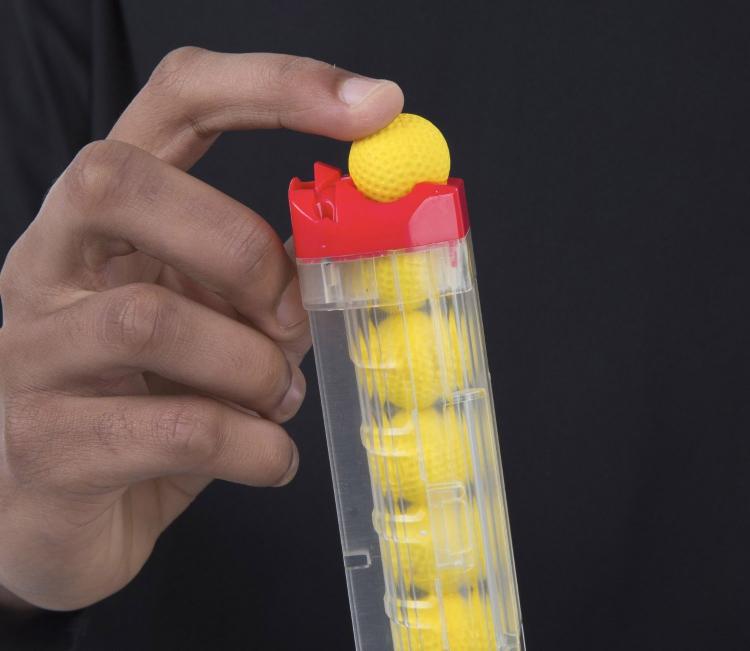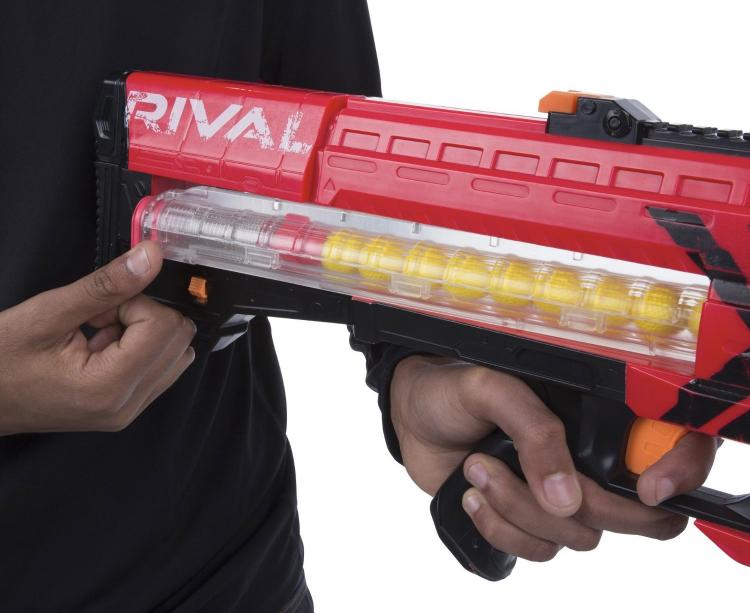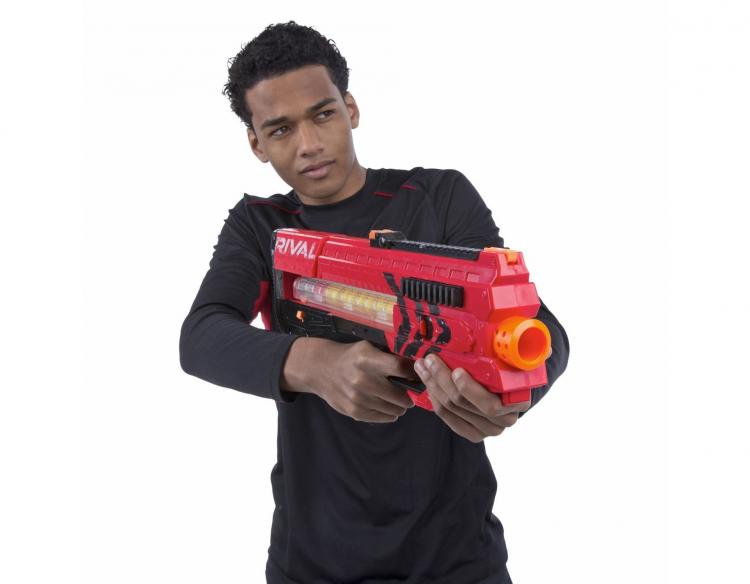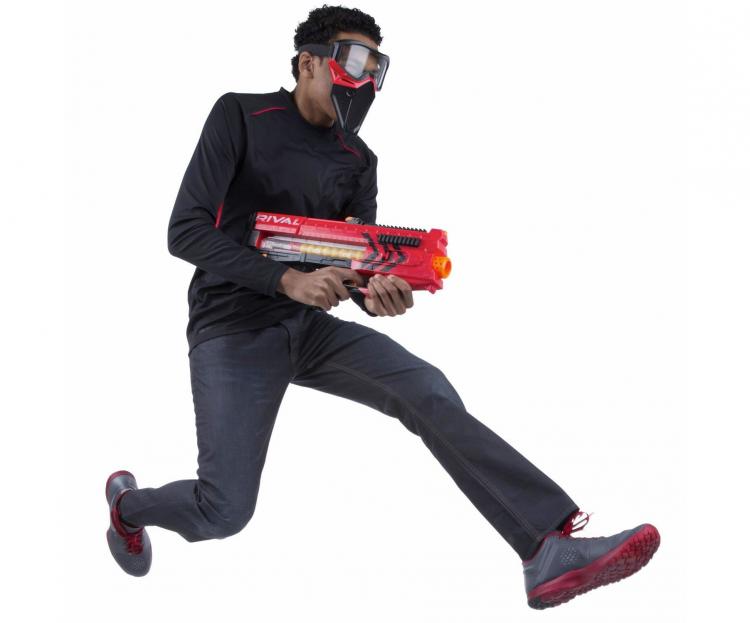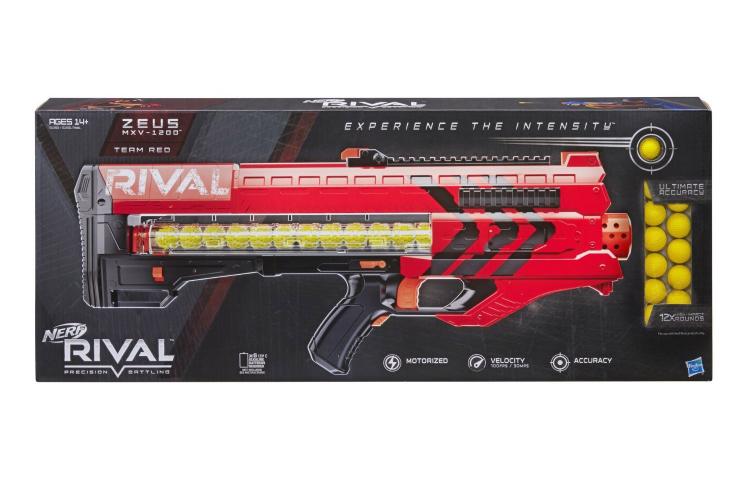 Subscribe To Our YouTube Channel