Wiener Dog Ice Cube Mold
By Ryan on 08/27/2021 7:20 AM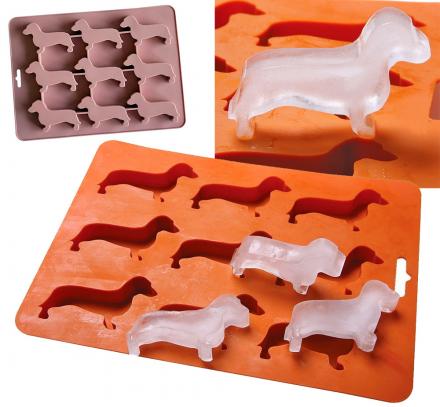 Dachshund dog owners are nothing but proud owners, that's why you're here, and that's why you hopefully already have the amazing wiener dog paper towel holder. If not, I'll wait and be here when you get back... Welcome back. Now why have you been drinking your beverages with normal boring ice cubes when you can fill each glass with mini wiener dog shaped ice cubes instead?

Not only great for chilling your beverages with mini Dachshund dog ice cubes, the unique wiener dog shaped ice mold also lets you use it in the oven to make wiener dog shaped chocolates, brownies, cookies, cakes, and more.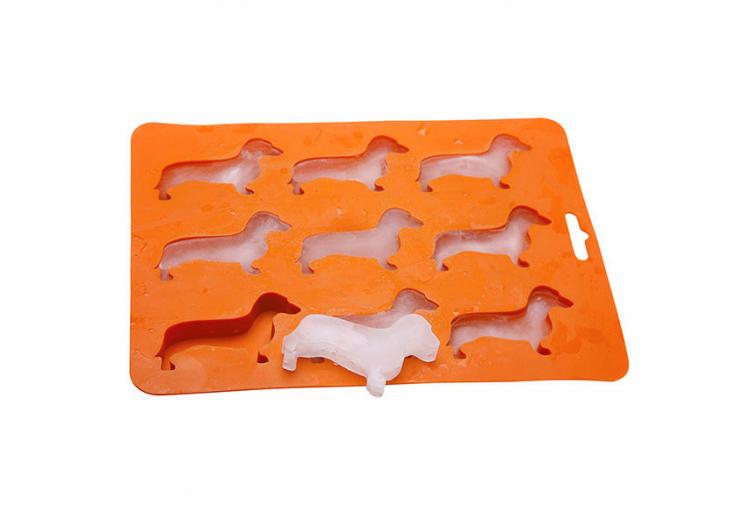 The wiener dog ice tray mold is made using sturdy high-grade FDA-approved silicone without fillers, which means no funky after-tastes. The Dachshund dog ice tray mold makes 9 total wiener dog ice cubes per freeze, and are easily moved when they're done freezing or baking (for cakes, cookies, and chocolates).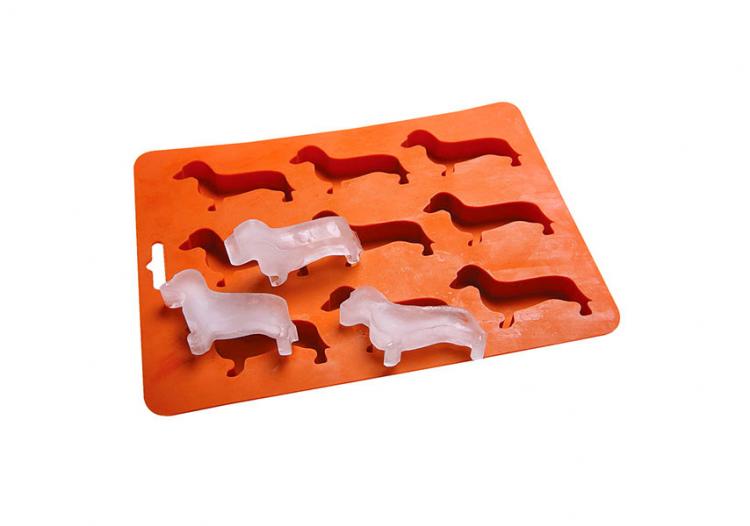 A perfect gift idea for wiener dog owners, or just a gift for your dog (assuming you're making them dog treats that look like themselves), the wiener dog ice tray mold dishwasher safe for easy cleanup, each ice cube measures 2.5 inches long x 1.5 inches tall x 0.5 inches deep. The wiener dog ice tray itself measures 6.25 inches long x 8.5 inches wide x 0.5 inches thick.