This Unique Spatial Communication Display Puts Your Face On A Robot During Video Calls
By Ryan on 02/27/2023 9:47 AM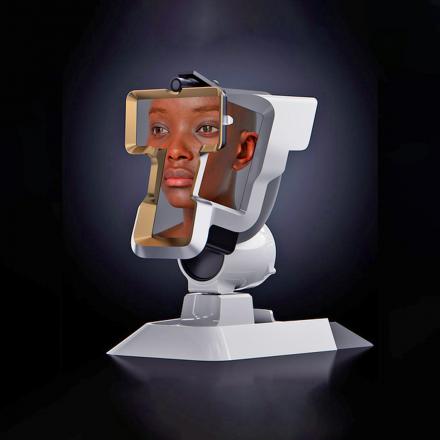 Many workers have shifted to working from home over the past several years, and Zoom calls, Facetime video and other video chat platforms have become more popular than ever. Still, video calls just don't quite scratch the itch when it comes to having a meeting in-person with your coworkers, since you can't quite get a grasp on other social cues like gestures, body language or eye contact.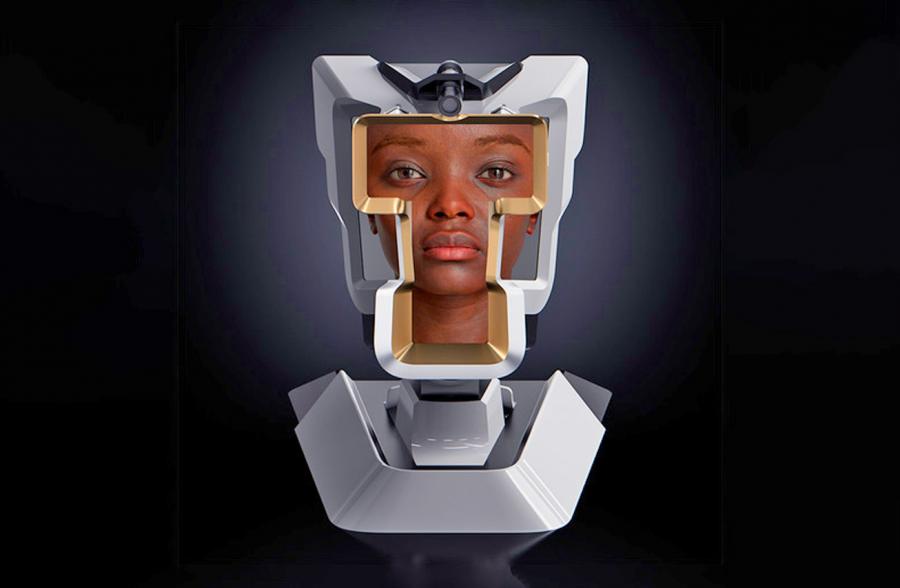 One company is attempting to recreate some of the social factors of being in an in-person meeting with its "spatial video communication device" called WeHead.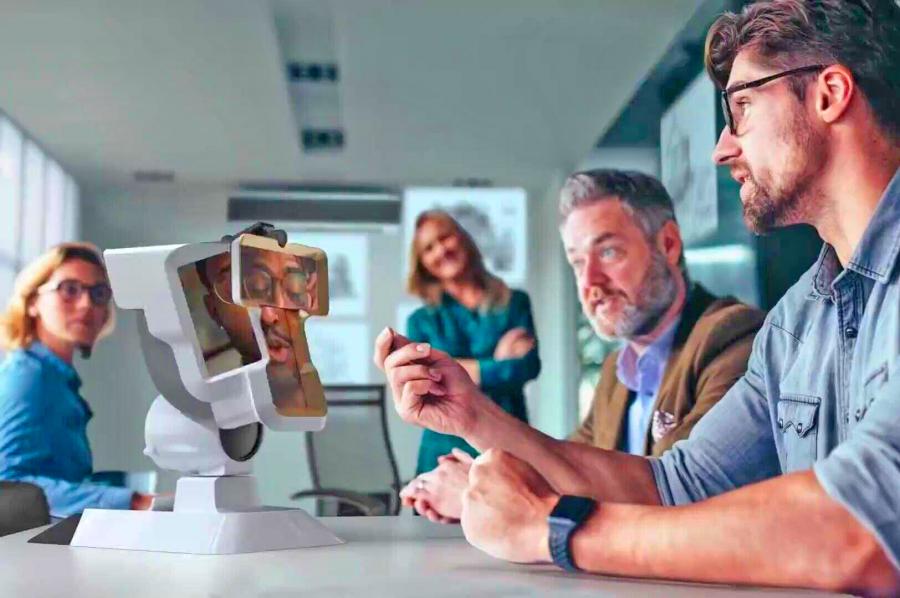 The tabletop video chat device is a standalone item that is meant to represent a single, remote person from the comfort of someone's home, office or otherwise. It features a 10-megapixel video camera embedded just above the display, so guests or hosts on the other end can also simulate direct eye contact. WeHead offers a video device that simulates real meeting space, featuring a physical, robotic-like bust that can move its head and neck to emulate gestures, along with displaying the face of the person you're interacting with in three dimensions. The WeHead spatial video chat device also includes spatial audio, which simulates the directionality of a person's voice using a microphone and speaker that moves with the user as they talk. Perfect for virtual meetings, the virtual meeting head is suitable for guest users to use, although they don't have to use anything more than a laptop or smartphone with a conventional camera. Guests can interact using the spatial video communication device via a face-tracking web app. The individual unit is currently being sold in two different variants: the more-affordable WeHead Founder's Edition and the higher-tier WeHead Pro. Both purchase levels include a WeHead device for spatial communication, offering the 3D avatar, bust and spatial audio. The Founder's Edition has a 4- by 5.8-inch dynamic AMOLED screen with multiple FHD+ displays. To move the bust, the 3D video communication device has a 2-axis motor, and it includes a directional mic with a 10-watt speaker. The Founder's Edition also comes with unique NFT tokens for the first 100 customers, and those who buy now are estimated to receive their deliveries around March 15 of this year. For an upgrade, users can buy the company's WeHead Pro edition, which includes enhanced sensory perception features for an even more realistic video chat experience. The Pro-level option includes a binaural mic for surroundings from the room, making it even better for group meetings with a remote host. This unique video communication device includes a 3-axis motor for even more realistic head gestures, and a stereo camera for integration with VR headsets. The Pro-Level WeHead video communication device will also soon be compatible with Google Meet, Zoom, Microsoft Teams, the Meta Quest pro, ChatGPT assistant and more, according to the company. It also includes up to 10 hours of battery life, and up to 3 hours of talking time per session. First deliveries of the Pro edition of these spatial video chat devices is estimated for April 2023. The WeHead spatial video communication device looks like a great way to meet with people virtually, without the unwelcoming interface of most video chat platforms, making it ideal for those who work from home but want to feel the presence of others while they do. Other great gadgets for working at home that you may want to add to the WeHead include this altwork robotic moving desk or this ultimate workstation with a reclining robotic desk. No matter what you plan to use the WeHead video chat device for, it looks like an incredible option for executives too busy traveling to meet in person, or for anyone hoping to improve virtual meetings. Here's how the WeHead robotic video call device will look on your table, and a look at the interface they will use on your laptop, tablet... You can snag the Founder's Edition of the WeHead spatial video communication device for $1,555 for a limited time (it will soon retail at $2,055), or you can purchase the upgraded WeHead Pro for $4,555. Check out the WeHead spatial video call robot in action via the video below!
Subscribe To Our YouTube Channel