This Automatic Reclining Robotic Desk Might Be The Ultimate Workstation
By Ryan on 09/28/2022 1:40 PM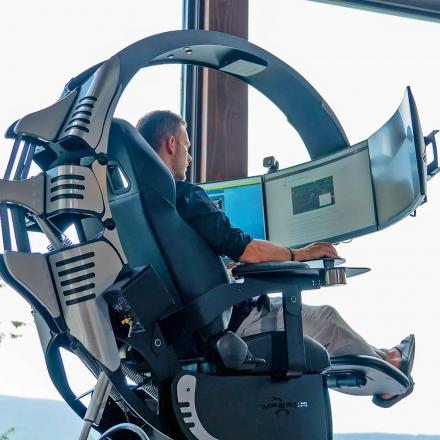 For those of us who work, play or perform other tasks on the computer, it's safe to say that one screen just isn't enough anymore. Even with our phones, tablets and various other-sized screens around us, nothing can replace the feeling of having several computer monitors for a seamless workflow and optimal productivity. Much like the Altwork robotic desk that we posted about a while back, this new futuristic desk takes it to a whole new level.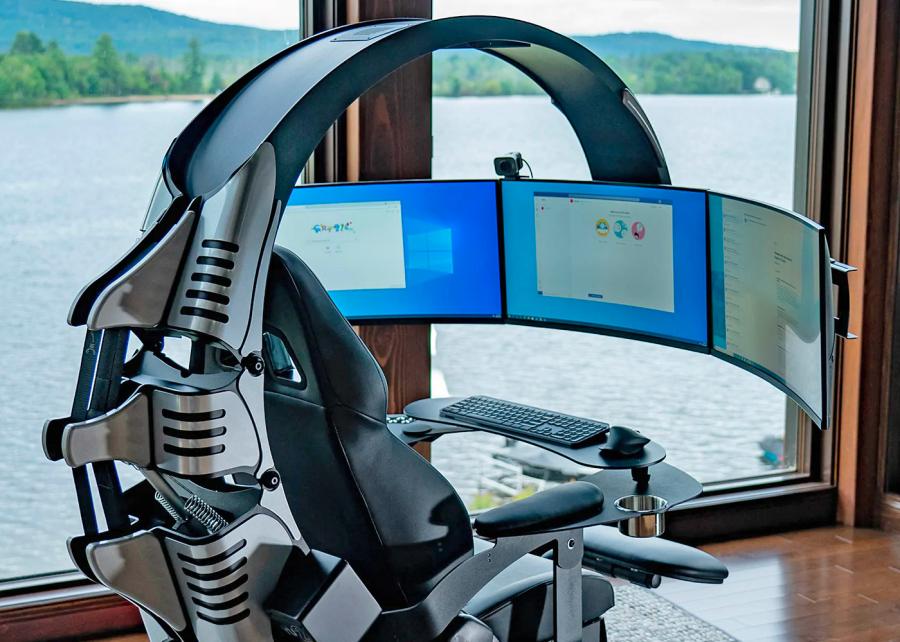 Introducing the Emperor XT Workpod from MWE Lab, a chair-desk-monitor-holding combo that's perfect for the modern employee, pro gamer, financial trader, or just for your run-of-the-mill computer nerd.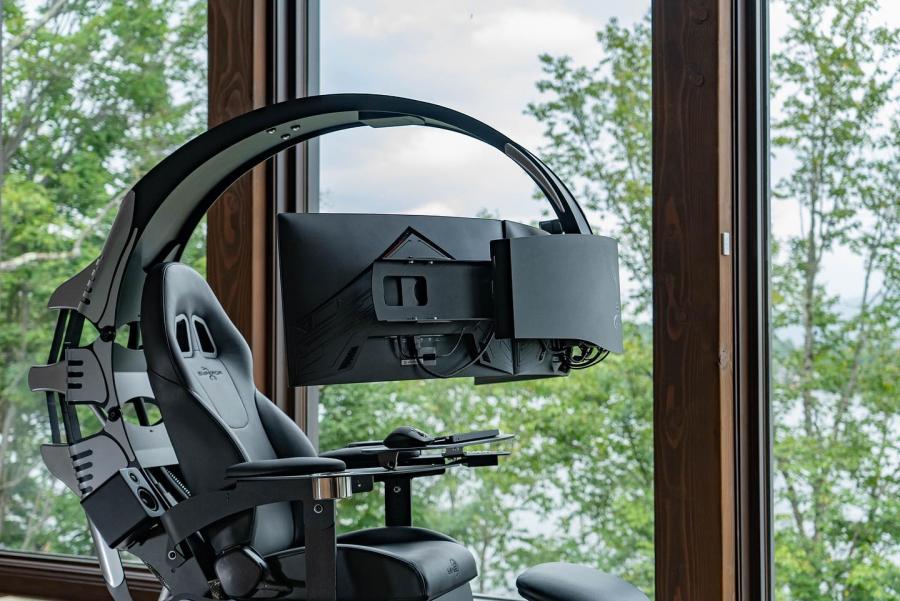 This incredible multi-monitor workstation can be used for a single monitor or up to six different monitors, according to the company. It also comes with a comfortable, reclining seat, a flat surface for a keyboard and mouse and a futuristic, sci-fi-esque "scorpion" configuration that just looks cool as heck.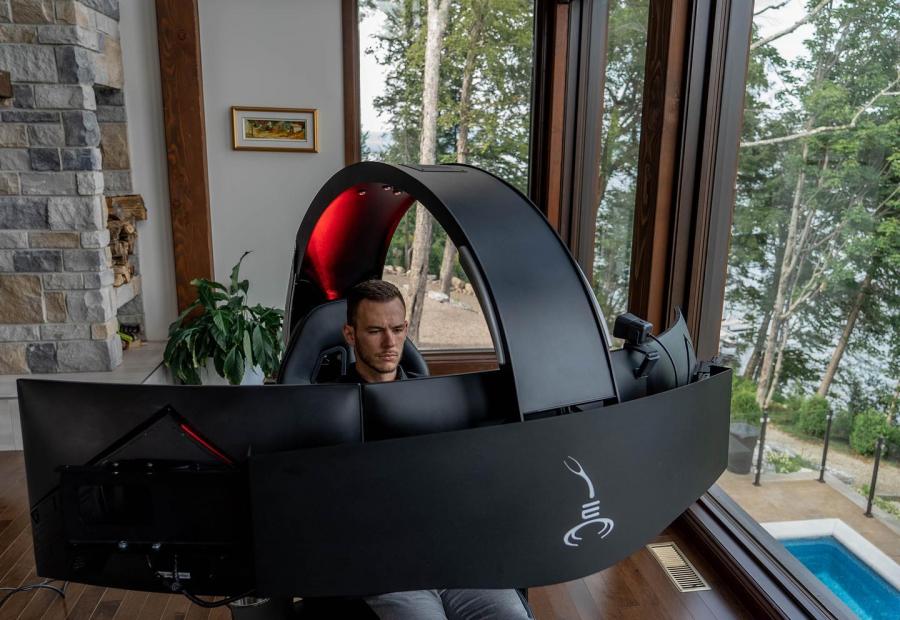 This reclining workstation pod comes in a wide range of configurations, and you can use the MWE Lab website to customize the amenities you want yours to come with.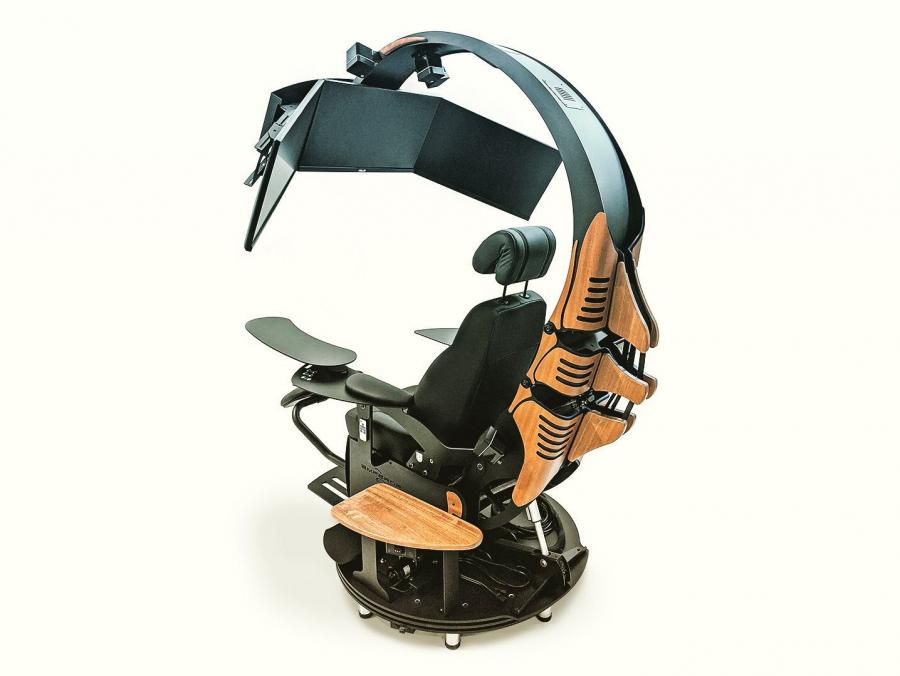 Simply select the number of monitors you want to use, between one and six, and choose between carbon black, alpine white or a custom color.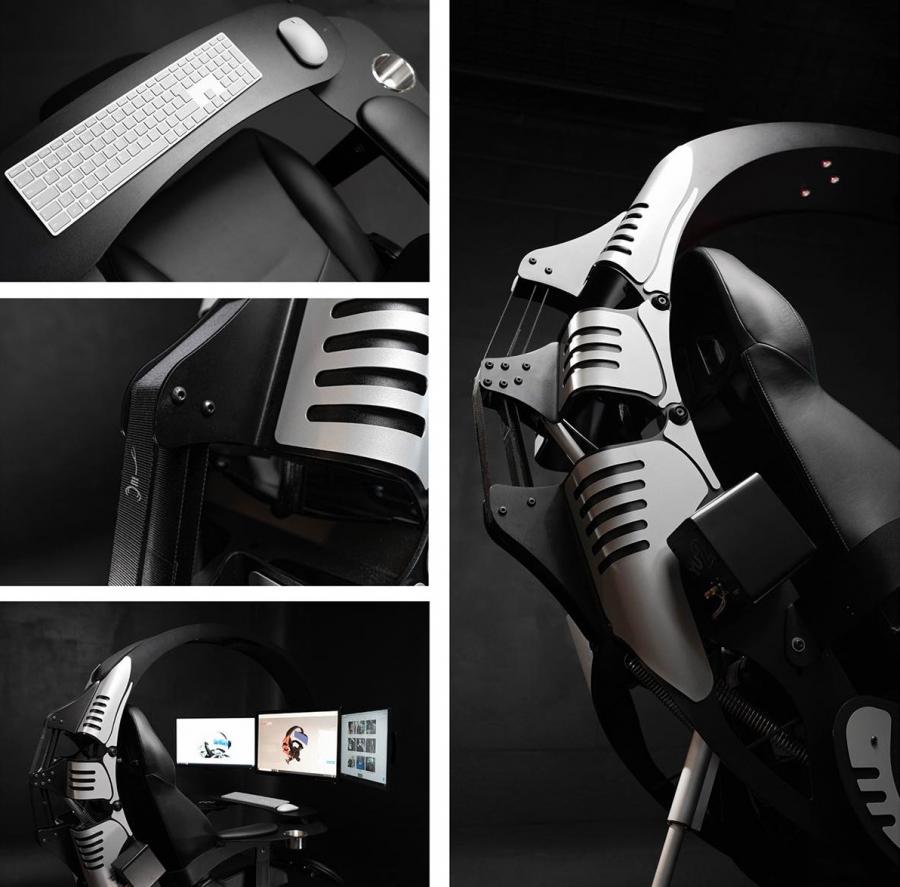 The standard Emperor XT model comes with a useful reclining seat, multiple flat surfaces for a keyboard and mouse, and a right-hand-side cup holder — for holding your coffee, Mountain Dew, tea or other drink.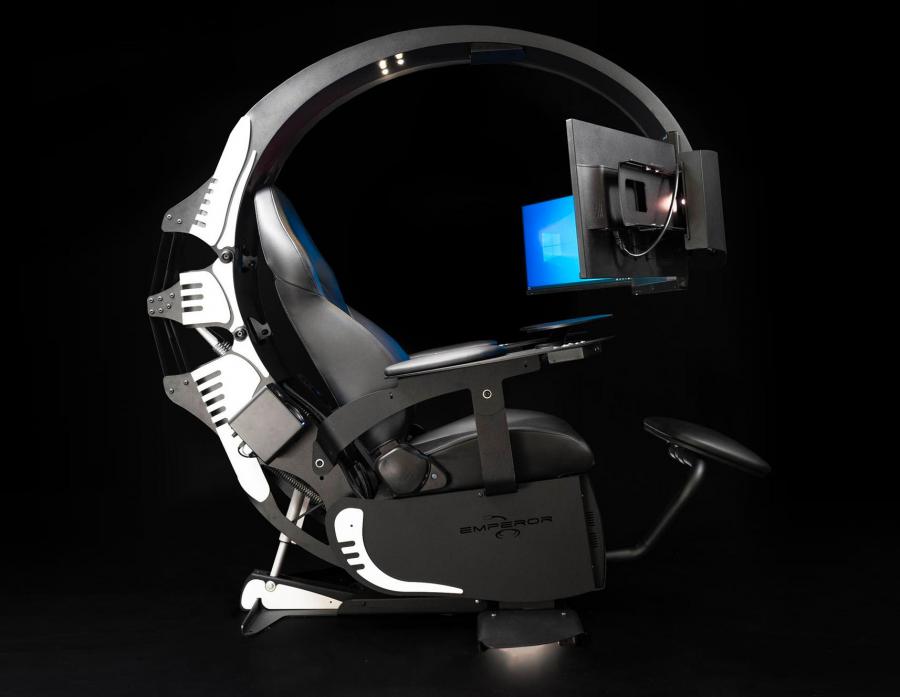 It also lets you customize the tilt angles held by your screens and seat for the ideal positioning.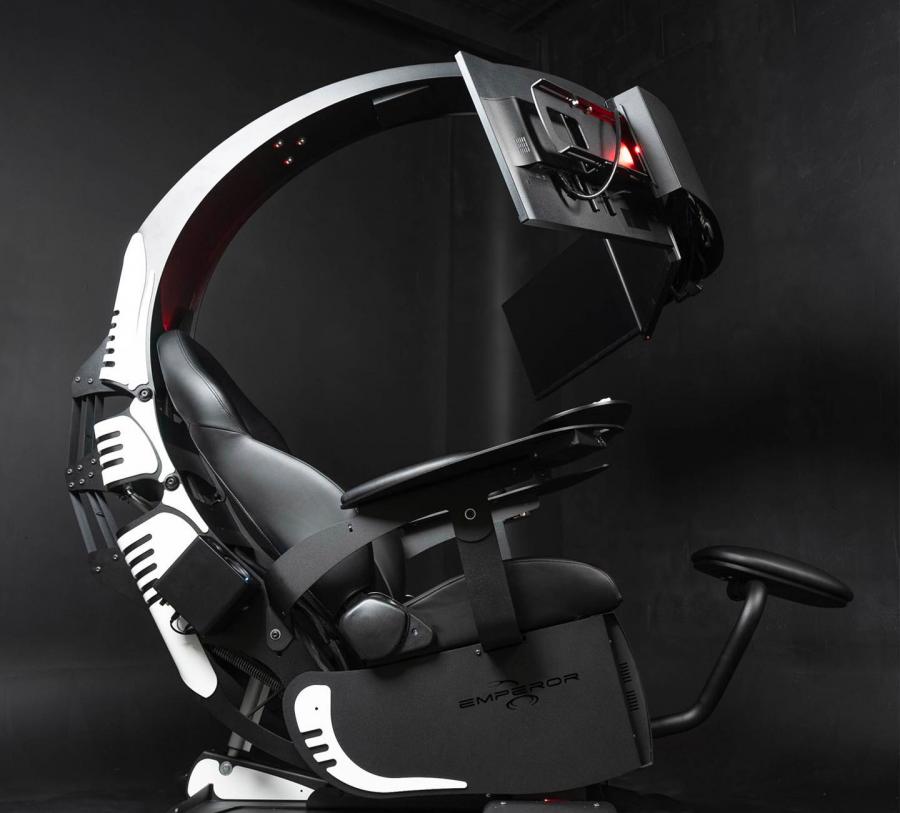 In addition to these base-level amenities, the company can accommodate special orders and requests to suit the needs of you or your company.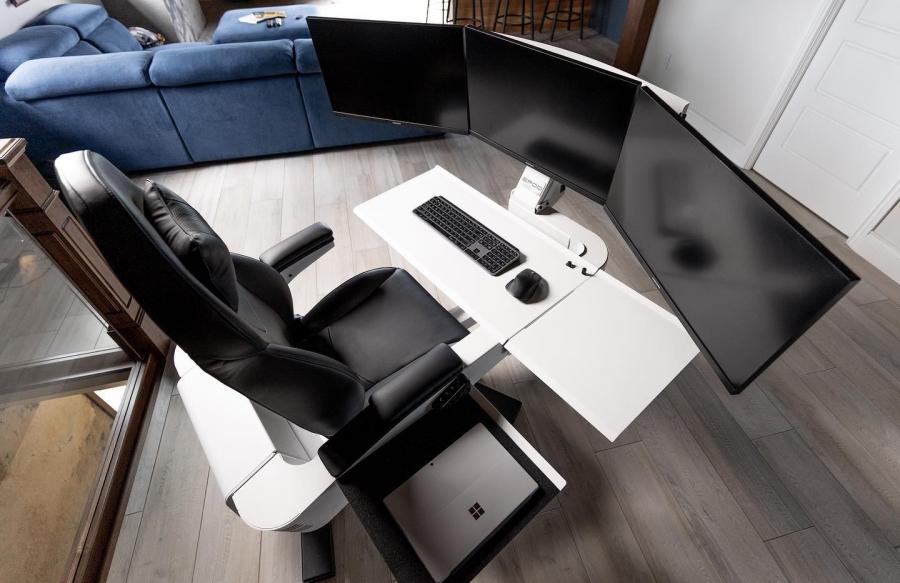 Buttons built into the armrest allow you to easily adjust every aspect of the futuristic desk, including the height of the monitors, the backrest title, as well as the height of the leg rest.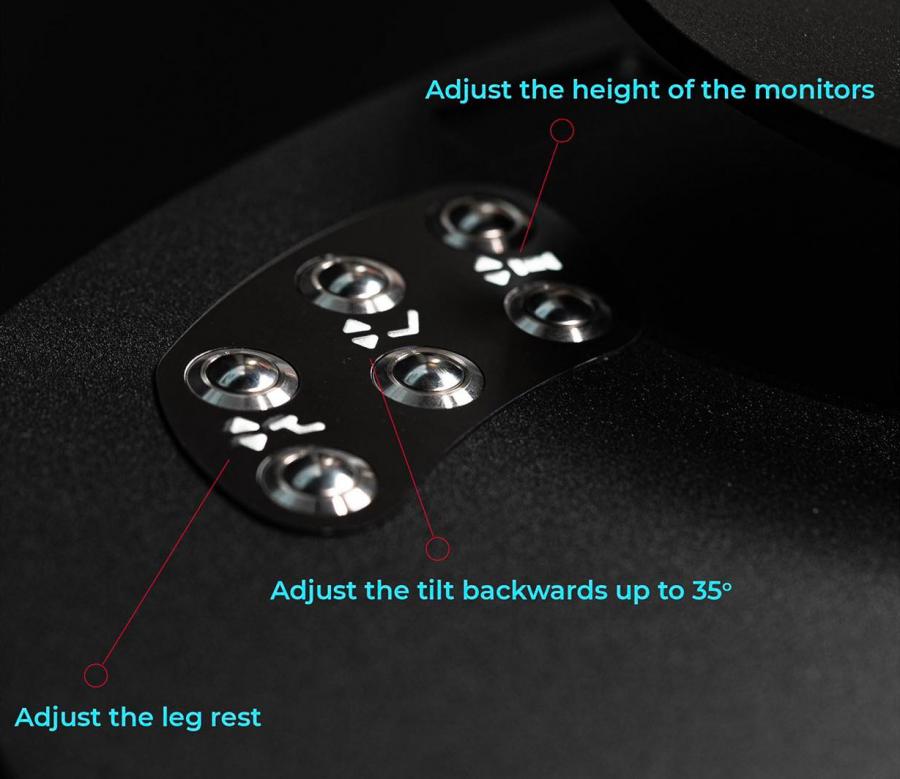 Other potential amenities include the potential for an integrated audio system, additional colors, added trims to make the scorpion shape look even cooler or more colorful, a detachable laptop tray and more.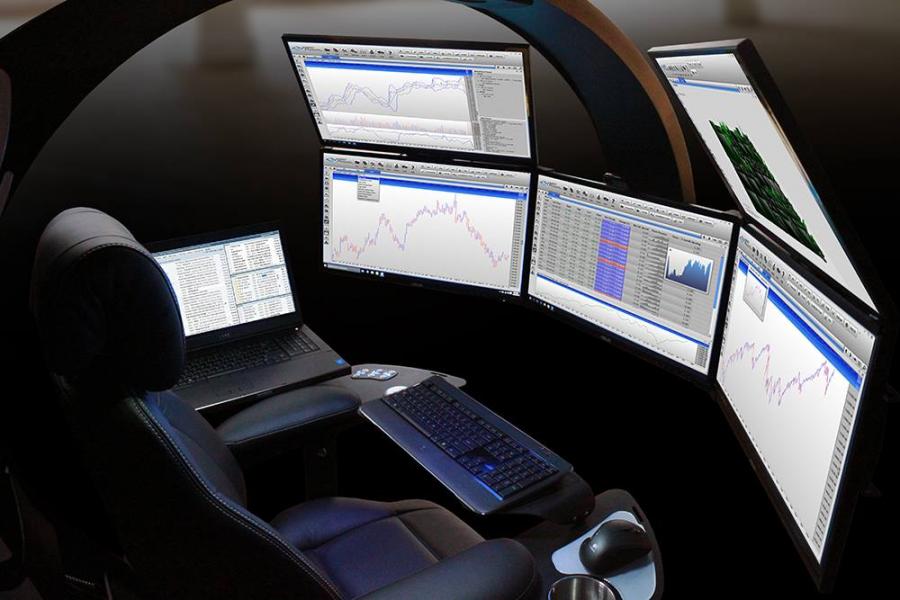 To create a fully-customized Emperor pod of your own, you can use the company's Emperor XT configurator to create the workstation of your dreams.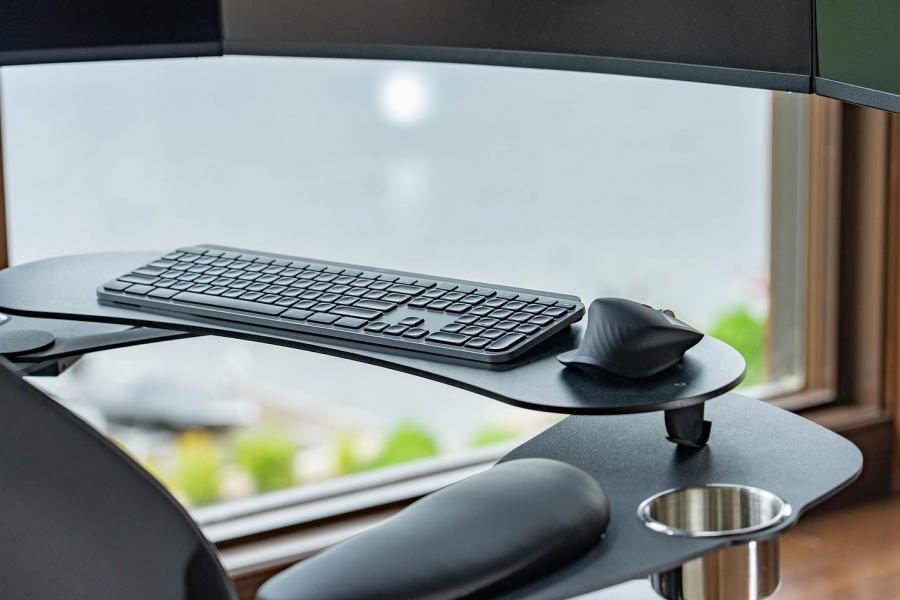 The Emperor XT customizable workstation also comes 85 pre-assembled, and the company says that final installation takes under 30 minutes.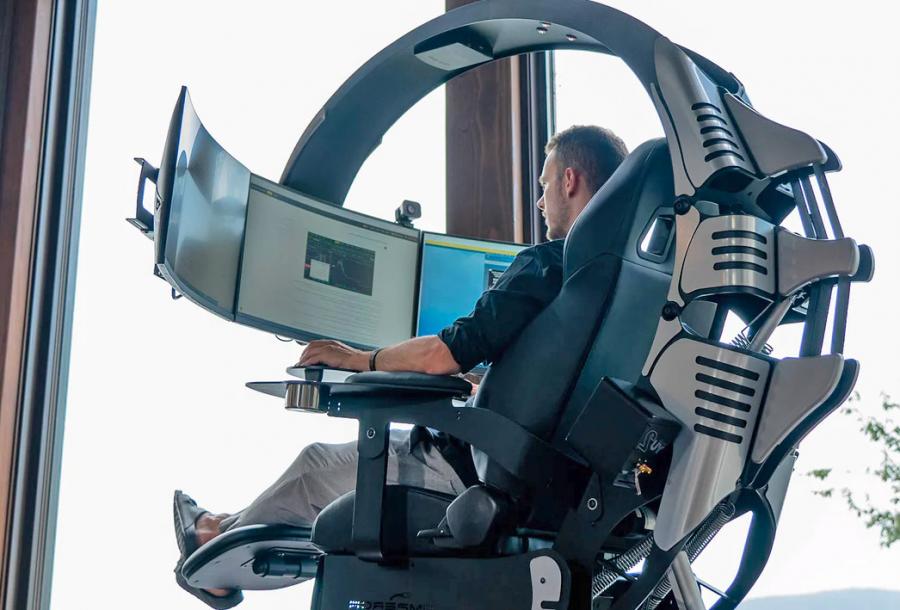 In one review listed on the company's website, Leerom from Klick Health said, "The Emperor makes living the 18-hours workday dream way more enjoyable and totally worth the investment." MWE Lab also lists a few of its more notable corporate customers, including Mosaic, Exelon, Lockheed Martin and the U.S. Air Force.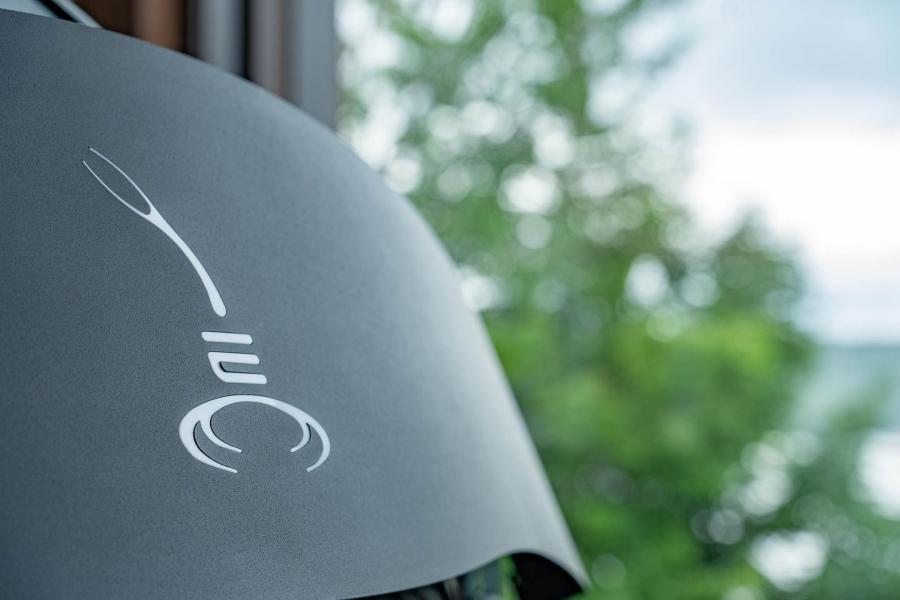 In addition to the Emperor XT, buyers on a budget can also buy the smaller, more affordable ePOD, featuring a similar concept with fewer bells and whistles.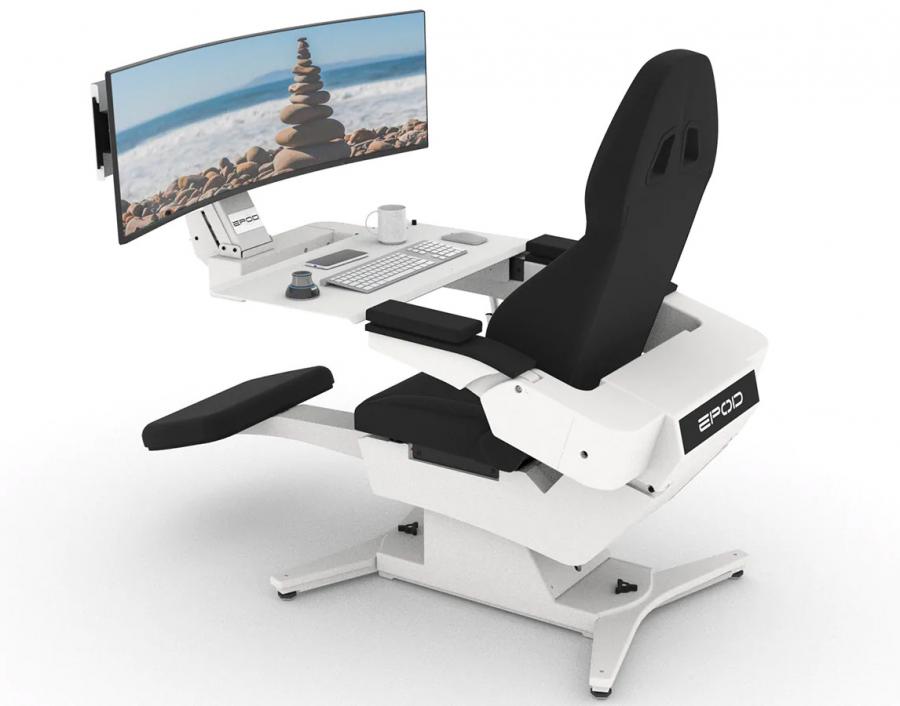 Like the Emperor XT customizable multi-monitor workstation, customers can customize their ePOD orders using the configurator or select from four pre-packaged options.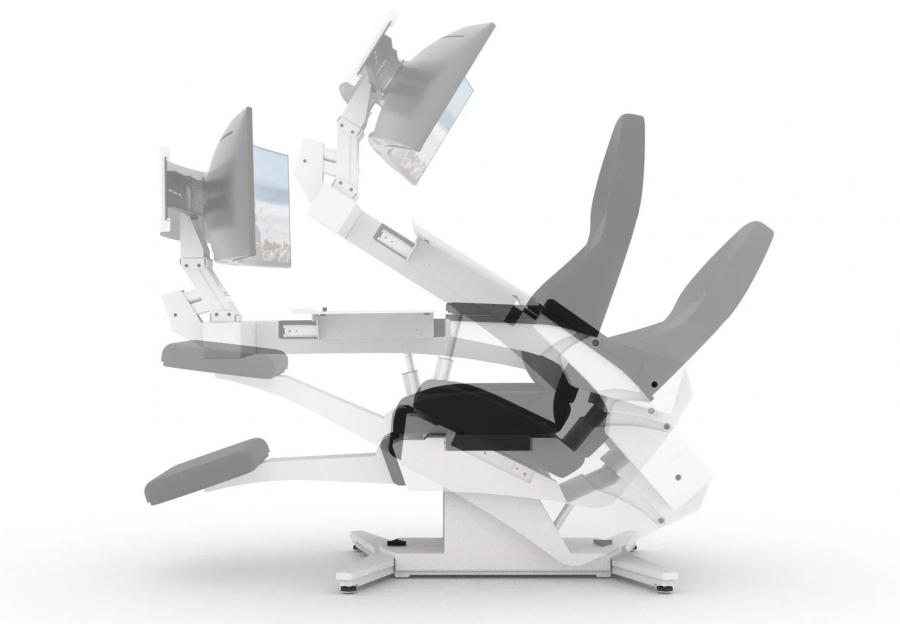 The company is based in Quebec, Canada, and it says standard orders will be shipped within four days after an order is approved. Custom items may take up to 35 days after approval, and whether custom or standard, air- and ground-shipped orders will take between five and seven days after shipping to arrive.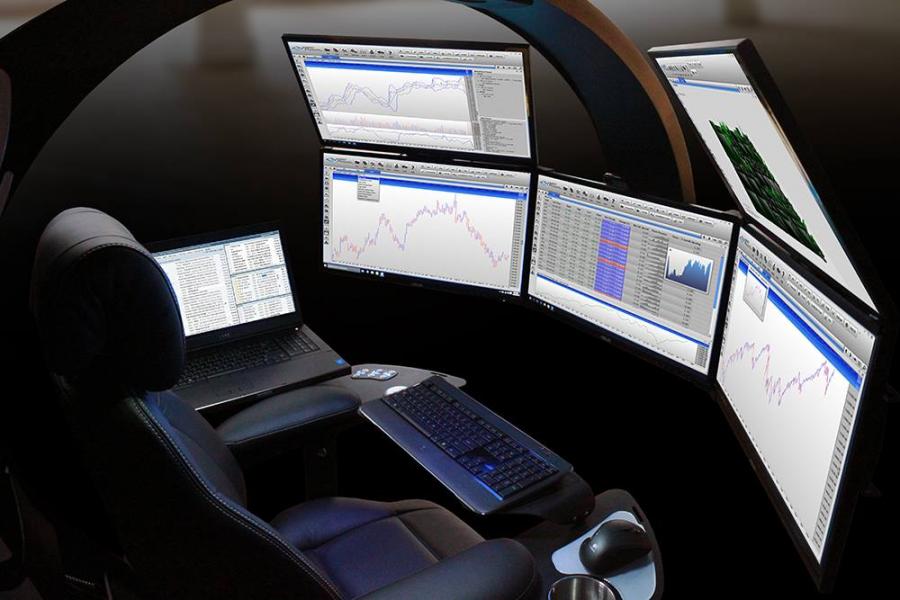 For orders shipped by sea, you can expect the reclining workstation to take between 35 and 45 days from the date it shipped to arrive.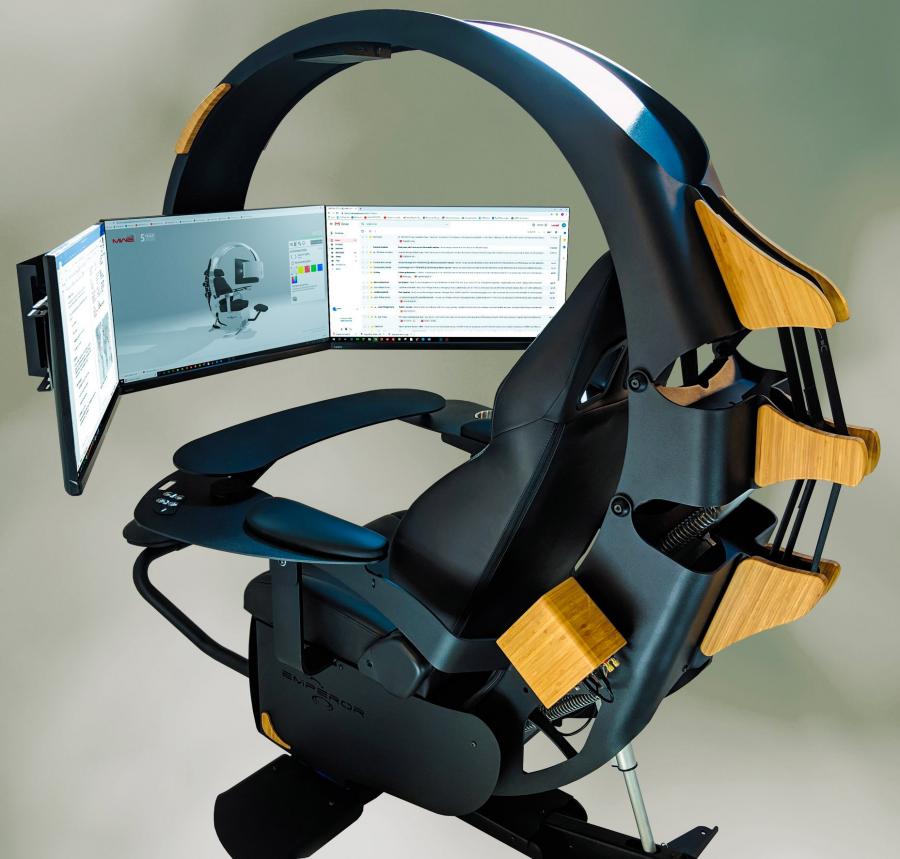 Orders are also covered under a five-year warranty on all the electronics and frame, so you don't have to worry if anything unexpected goes wrong in that time.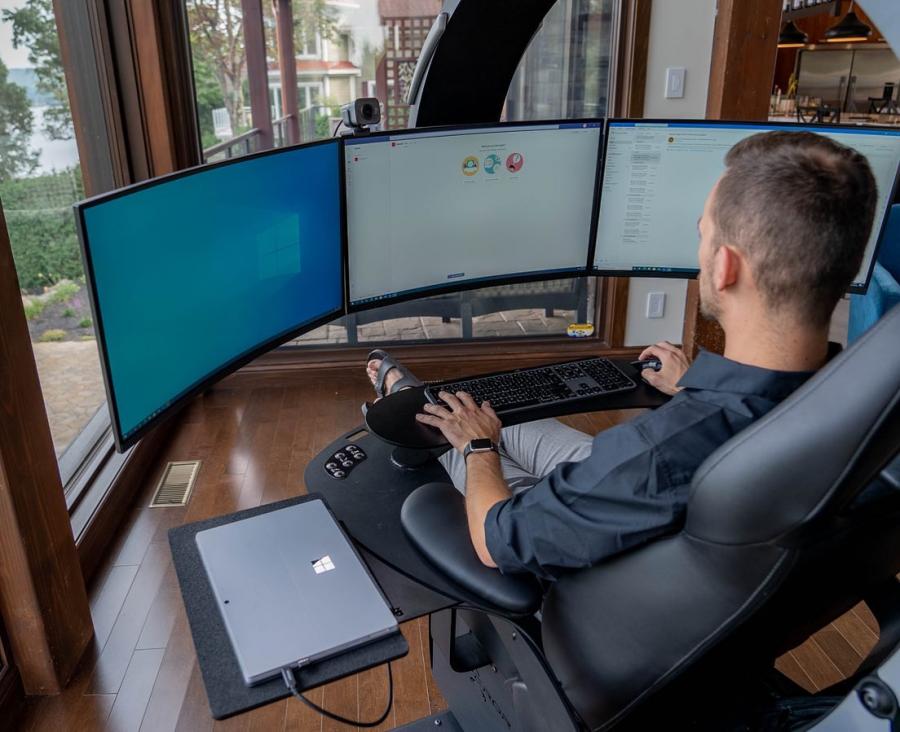 No matter what you need this reclining multi-monitor workstation for, it's sure to serve your purposes in style — and keep you comfortable while you're at it, even on the longest of work days.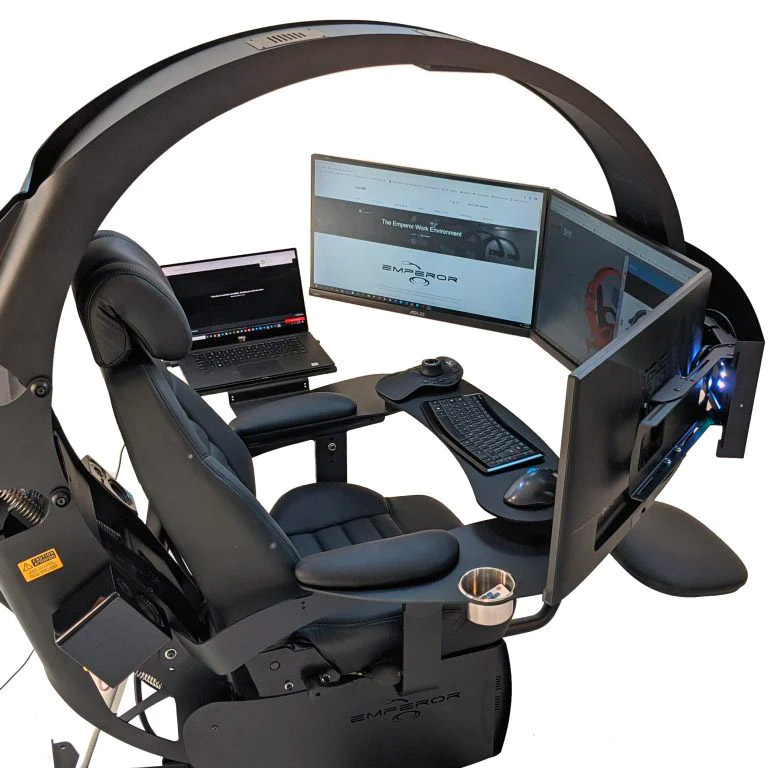 You snag the Emperor XT automatic reclining robotic desk from their website with prices started at around $5,000 bucks!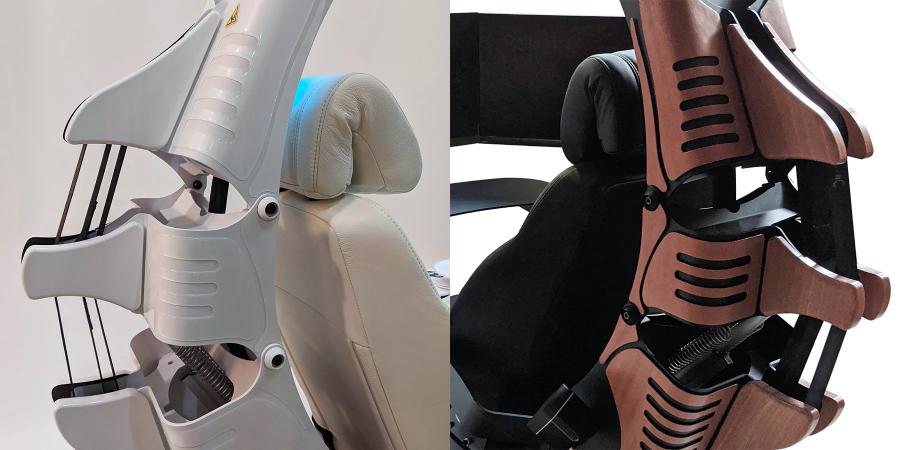 Check out the futuristic robotic multi-monitor desk in action via the video below!
Subscribe To Our YouTube Channel