This Truck Bed Camping Tent Gives You A Place To Sleep Wherever You Are
By Ryan on 05/18/2021 1:08 PM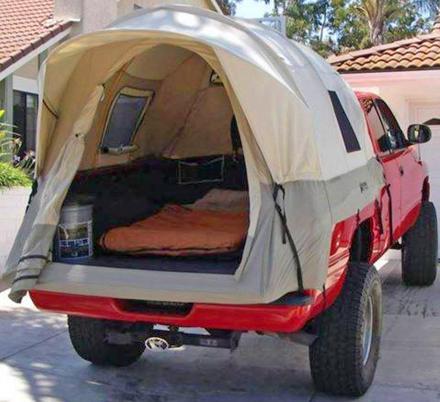 There's really nothing we love more than a good unique camping tent. If it's a normal boring camping tent, we're not interested, but if it's a camping tent combined with a cot, a tent that attaches to the back of your SUV, or one that comes with different bedroom compartments, we're all ears! Such is the case with this new camping tent we just came across! It's a tent that fits perfectly right in the back of your pickup truck! You may even be able to use it with one of these inflatable air-mattresses for pickup trucks!
It's called the Kodiak Canvas Truck Bed Tent, and it's a simple 2-person tent that perfectly fits right over the bed of your pickup truck! The unique tunnel shape design provides 5 feet of standing room inside the tent, and it even utilized the extra space of your truck bed when the tailgate is down.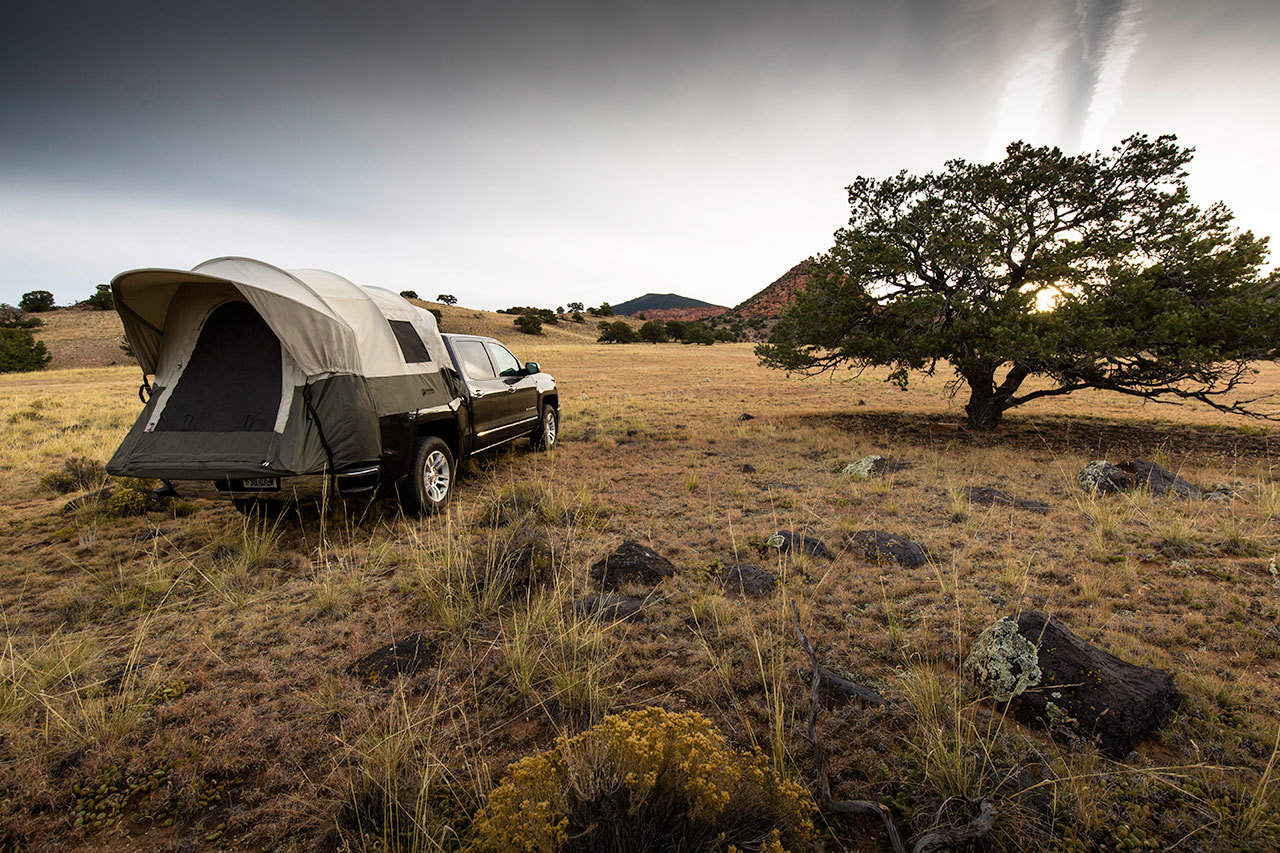 Much like the double tent cot, the truck bed camping tent keeps you high off the cold hard ground, and away from all the bugs, critters, and creepy crawlers that lurk on the ground.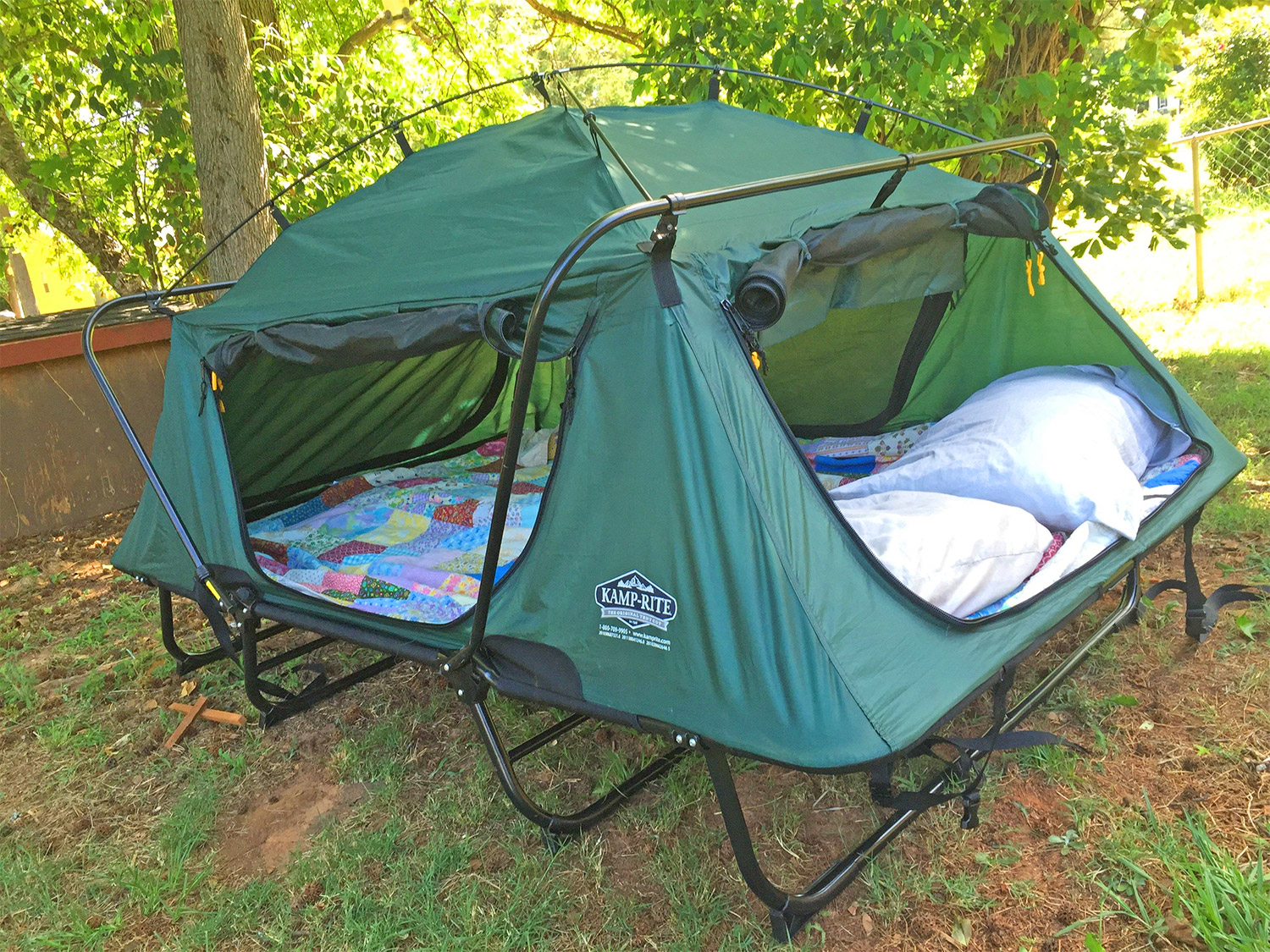 Get this one here
A window on the back of the tent gives you easy access to the rear window of your truck so you can quickly access things inside your truck!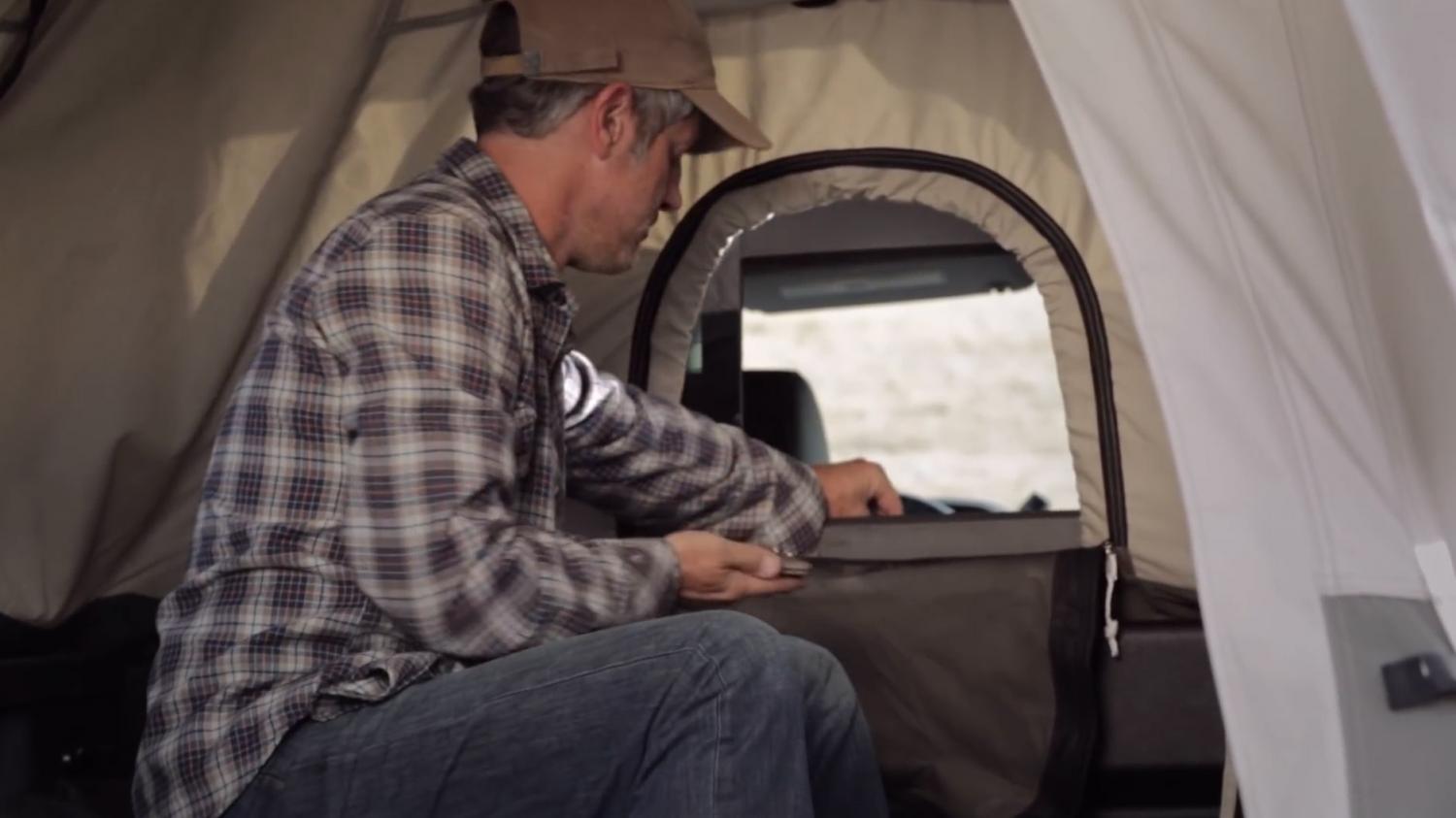 The clamp on rail design with an integrated steel tooth frame allows you to quickly setup the truck bed tent with ease, while making it super sturdy!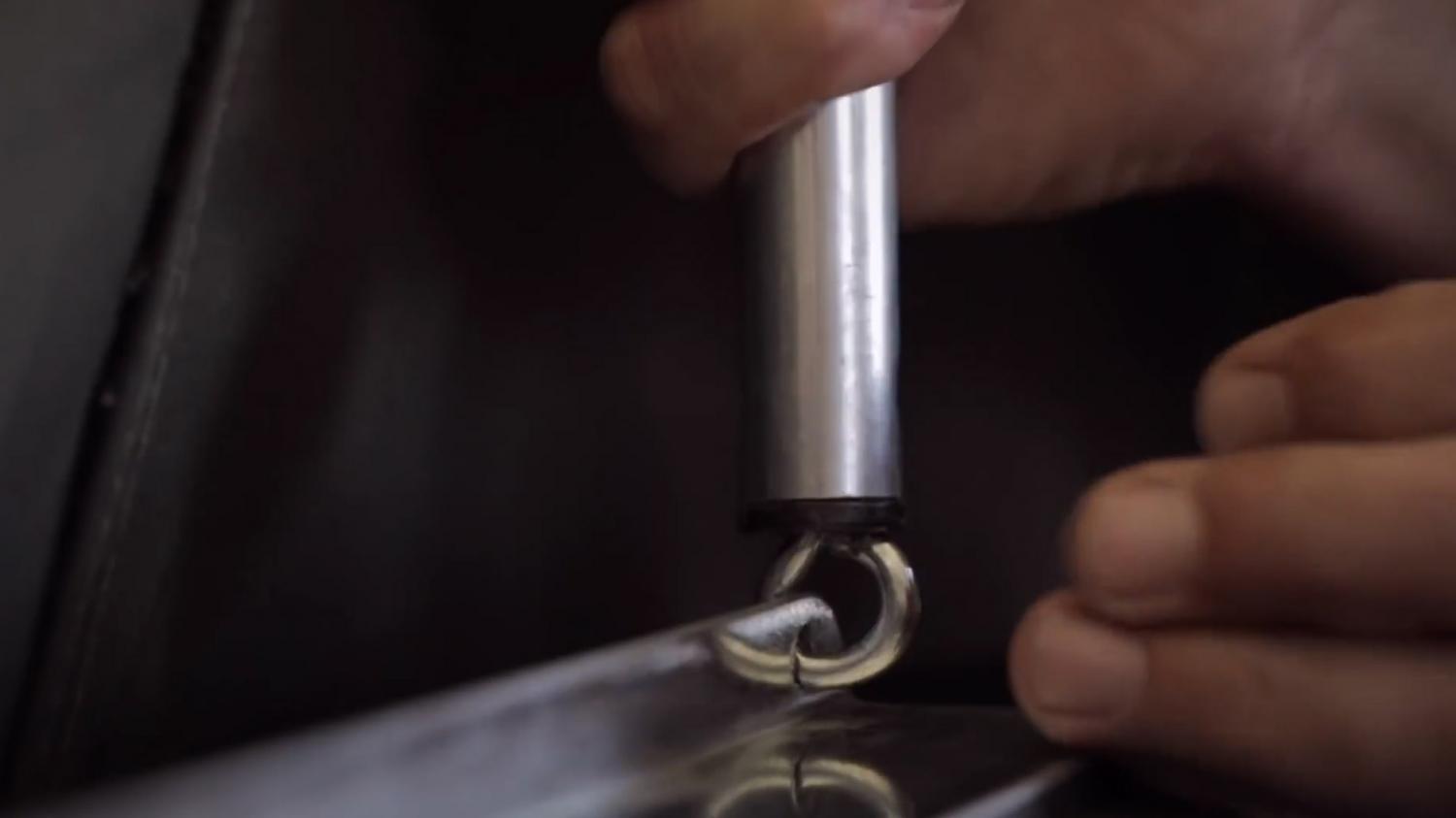 The truck bed camping tent is built to withstand strong winds and even snow-loads!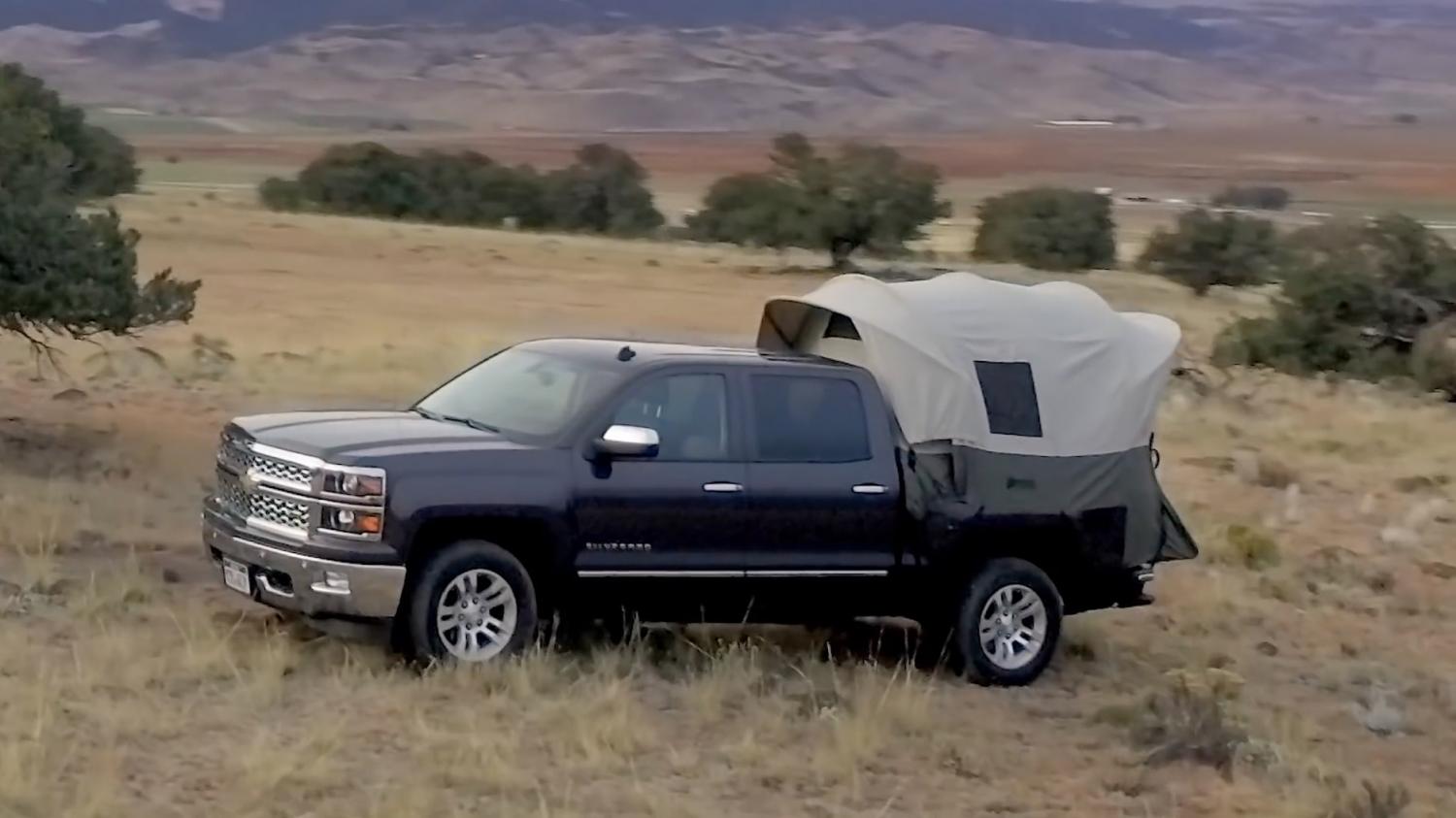 The truck bed tent contains a total of 5 windows with screens for excellent ventilation!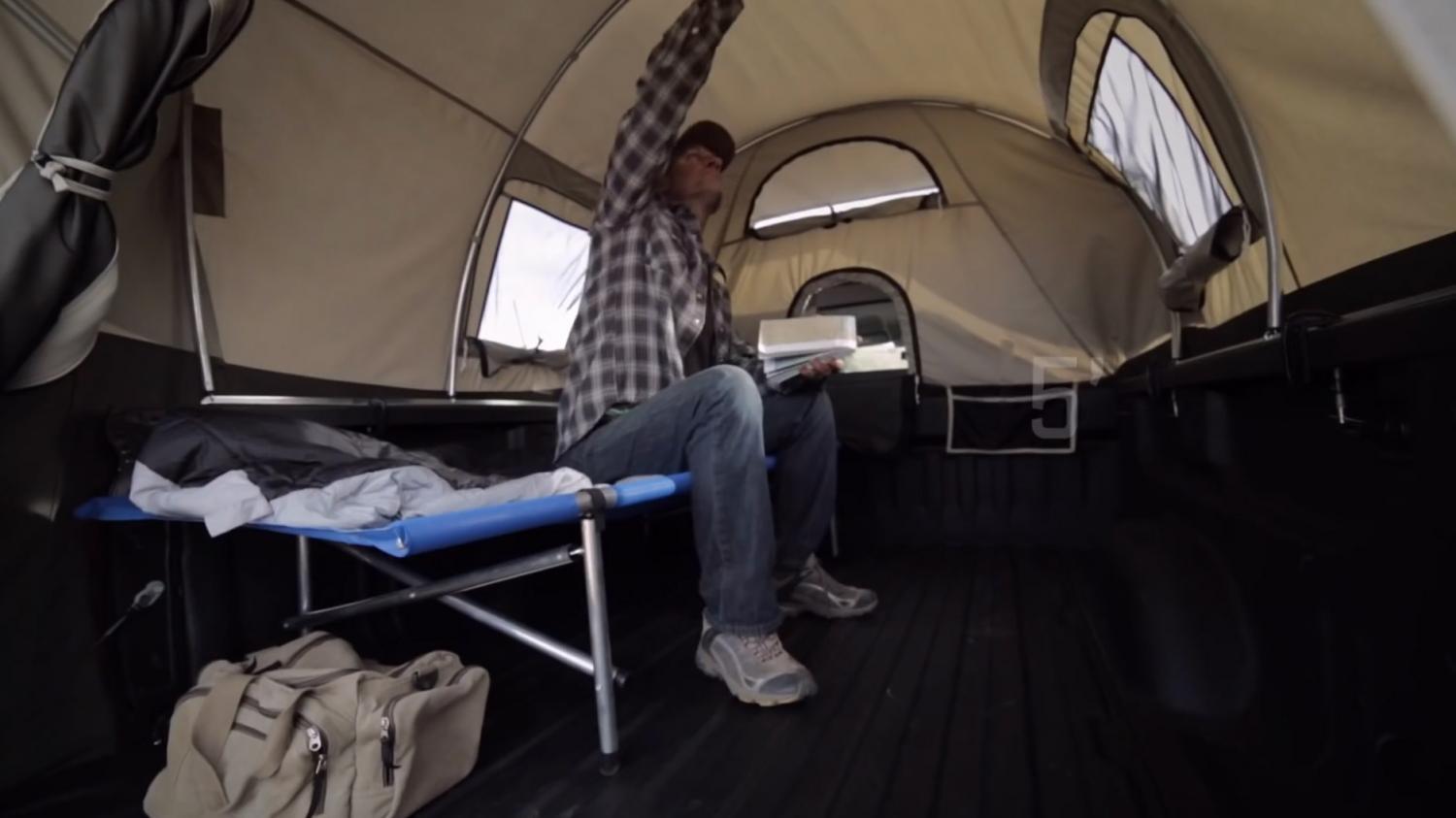 The tunnel design provides 5 feet of ceiling height inside of the truck bed tent!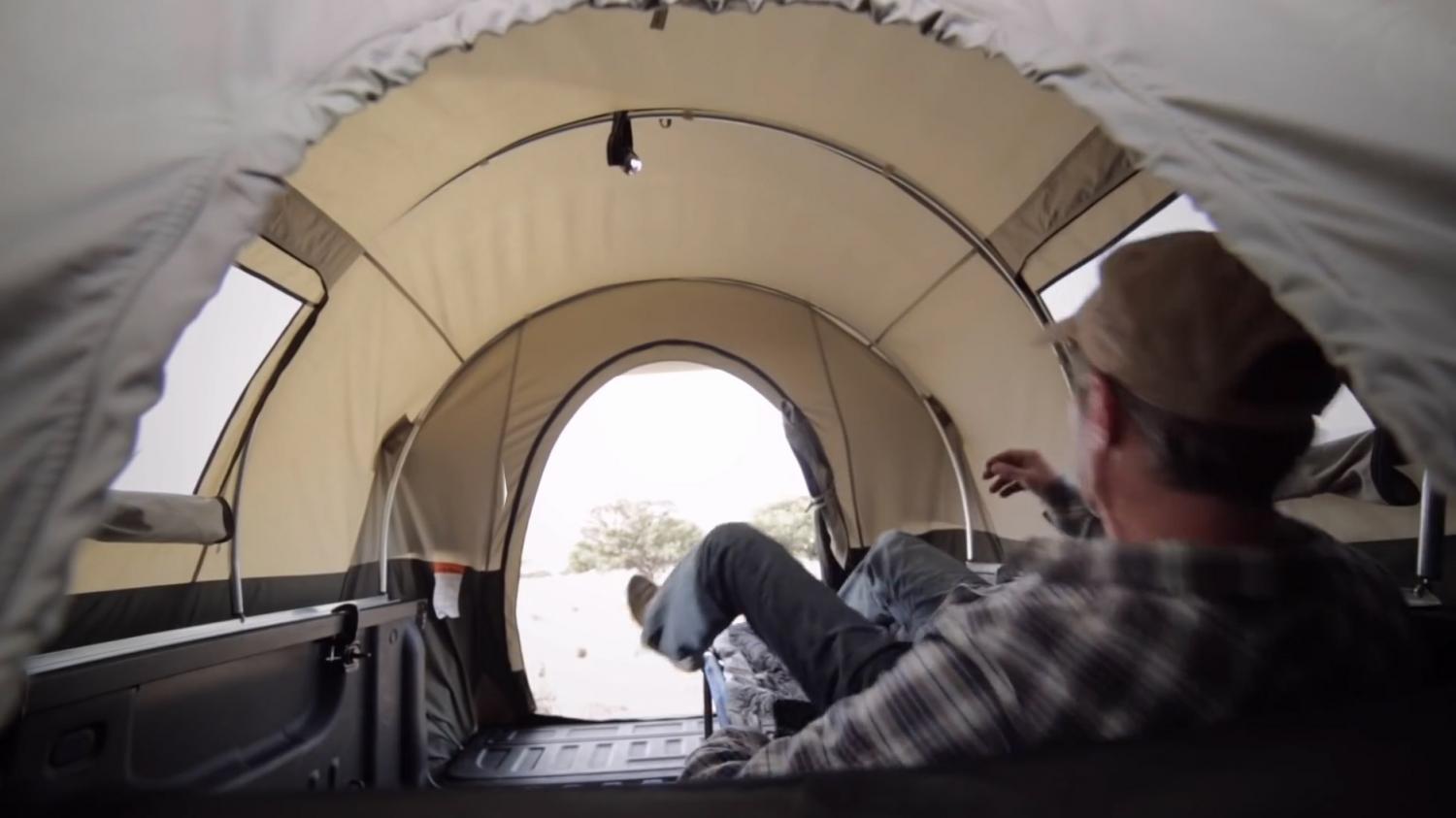 The truck bed tents come in three different sizes to accommodate almost any sized pickup truck!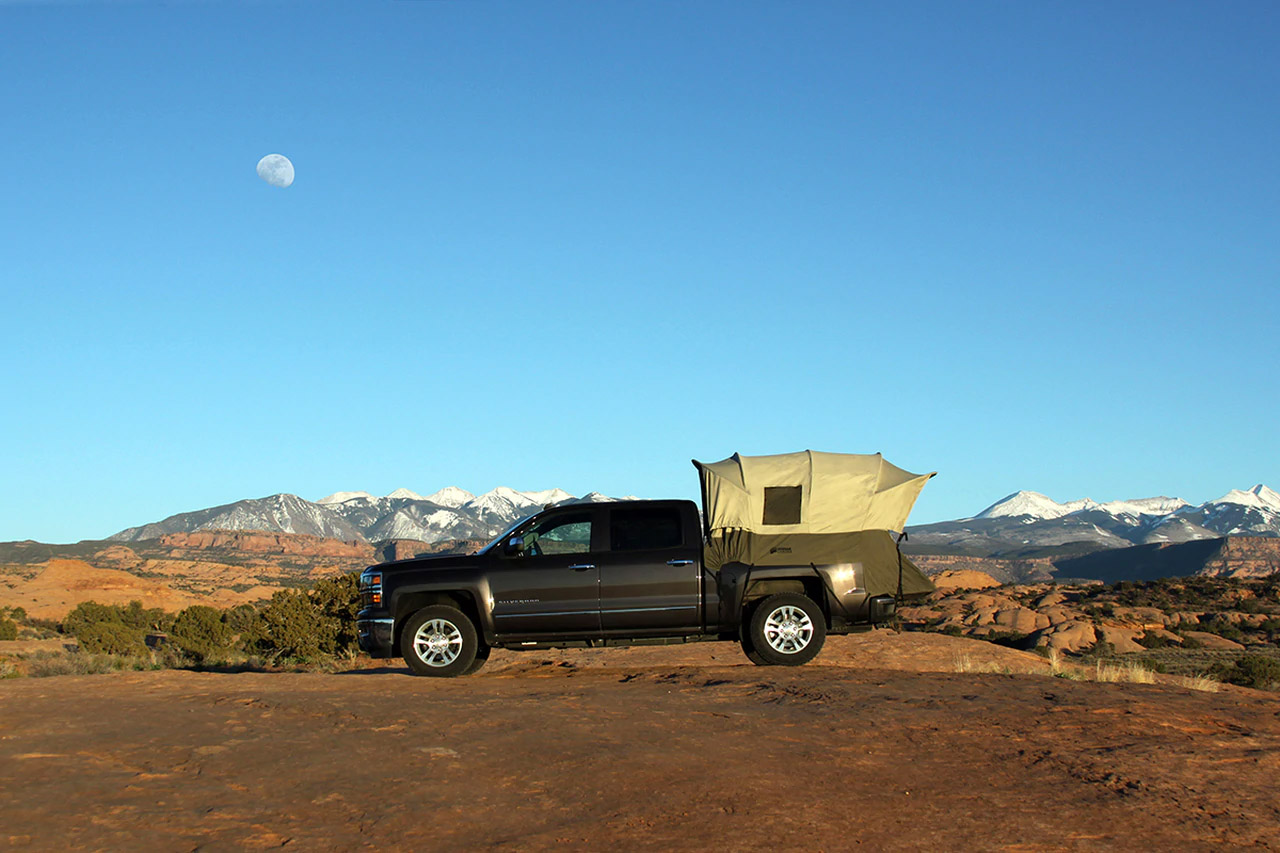 The smallest size truck bed tent fits short bed trucks, the medium size fits mid-size truck beds, and their largest version fits full-size truck beds!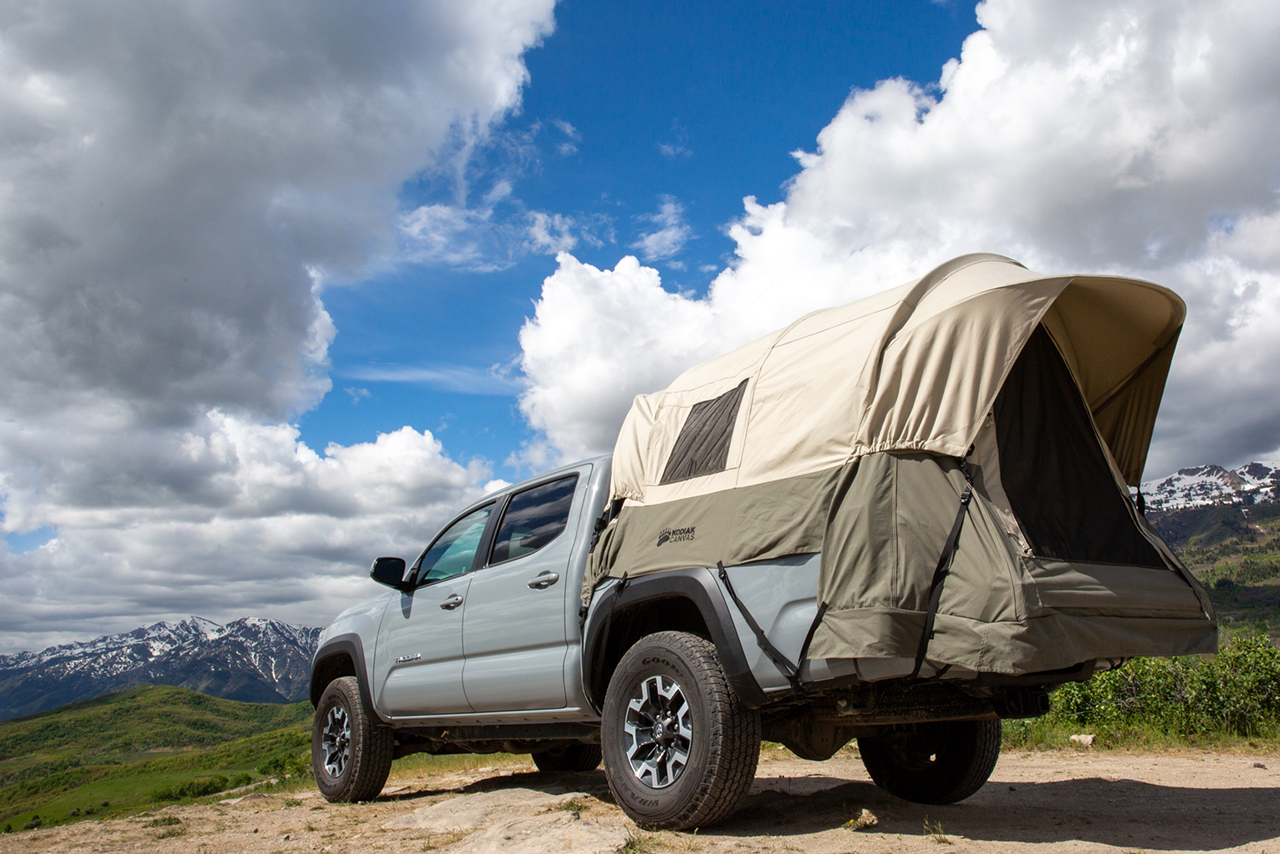 Two convenient pockets are located inside the tent for organizing your gear and essentials while you sleep!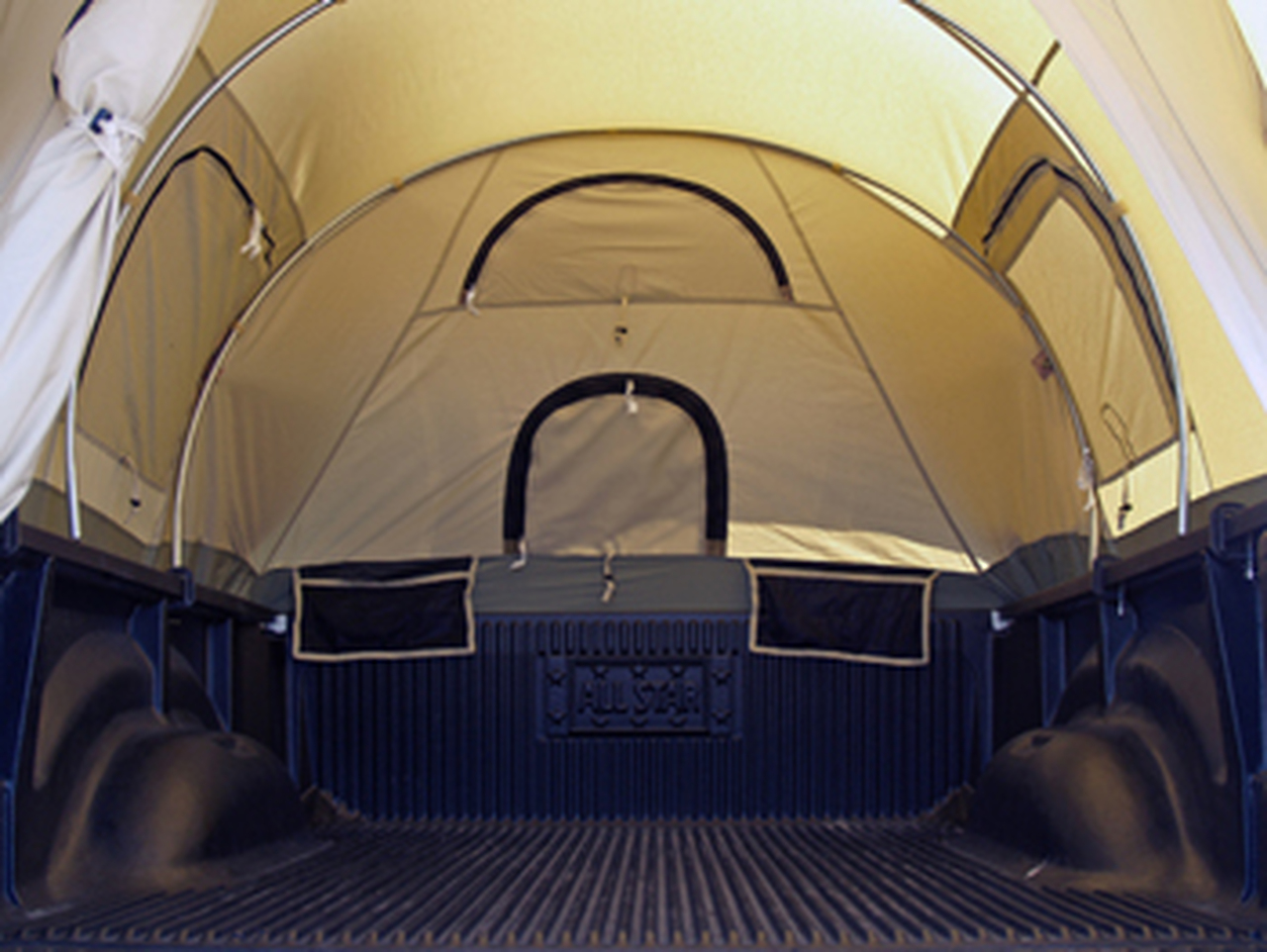 The 5 windows inside each have screens to keep the bugs out, and the unzipped canvas window rolls up neatly inside!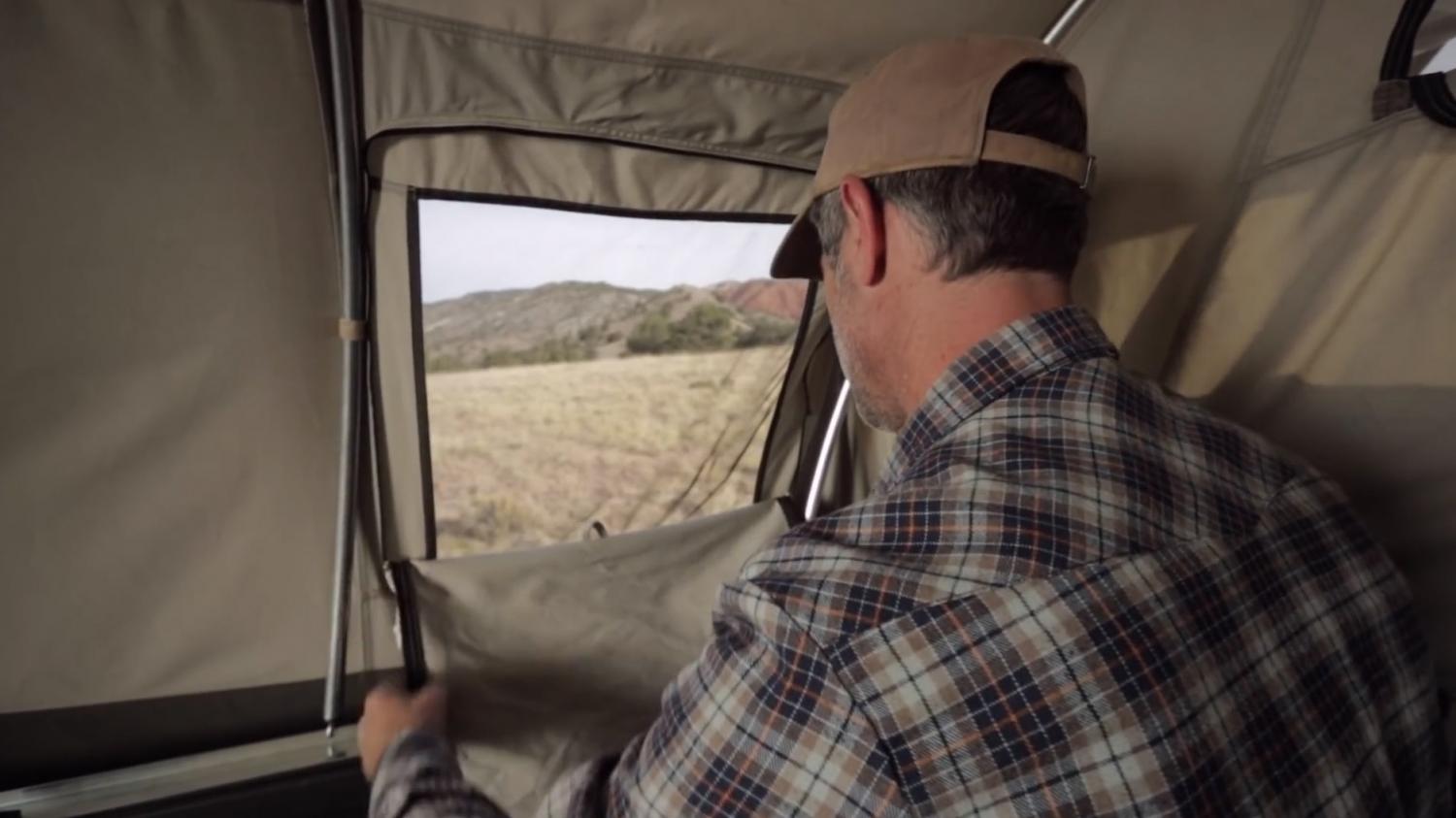 There's also small front and back awnings that allow you to keep your windows open even when it's raining!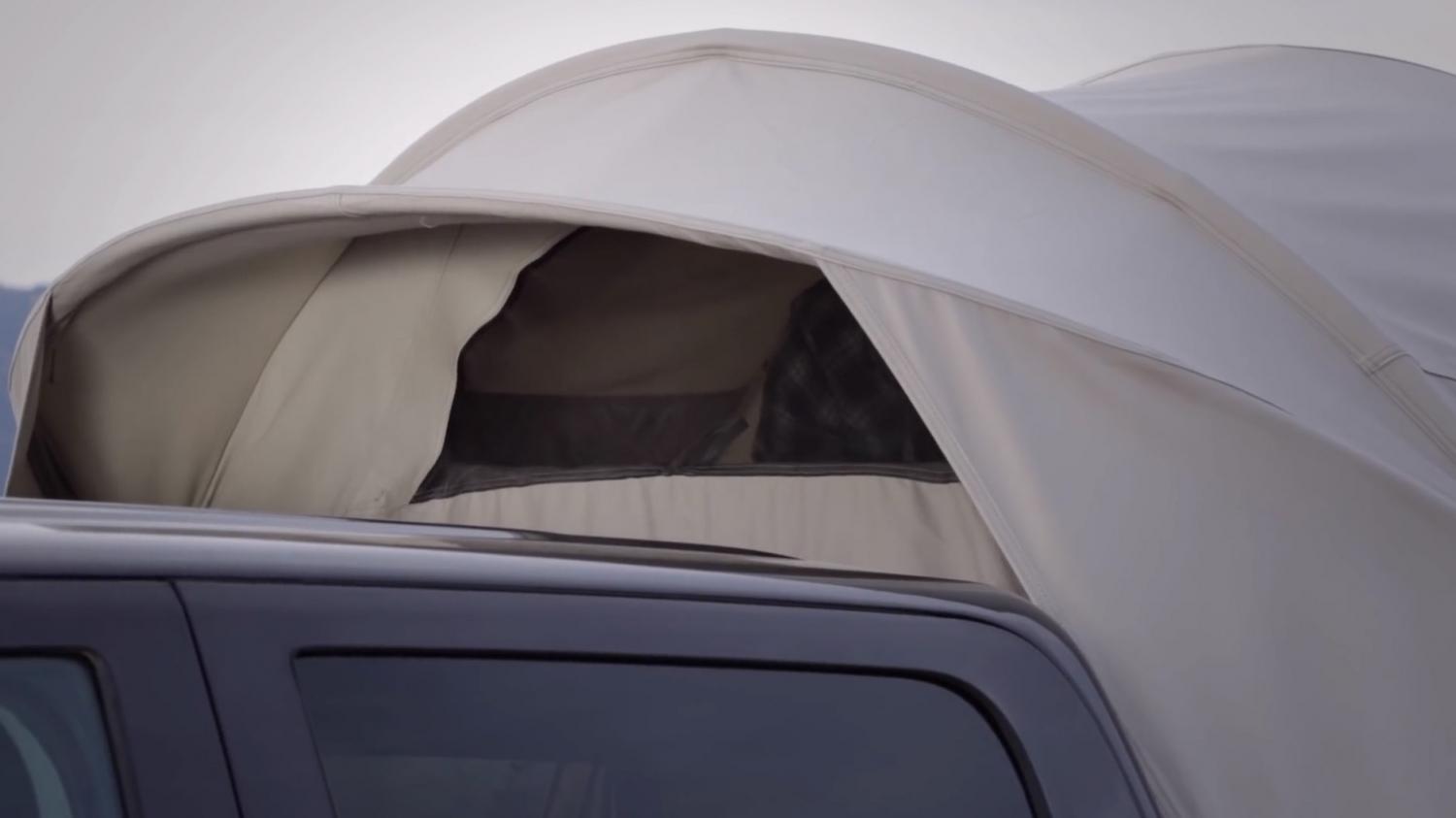 The truck bed camping tents are made from premium grade hydra-shield canvas that keeps them fully waterproof, yet breathable!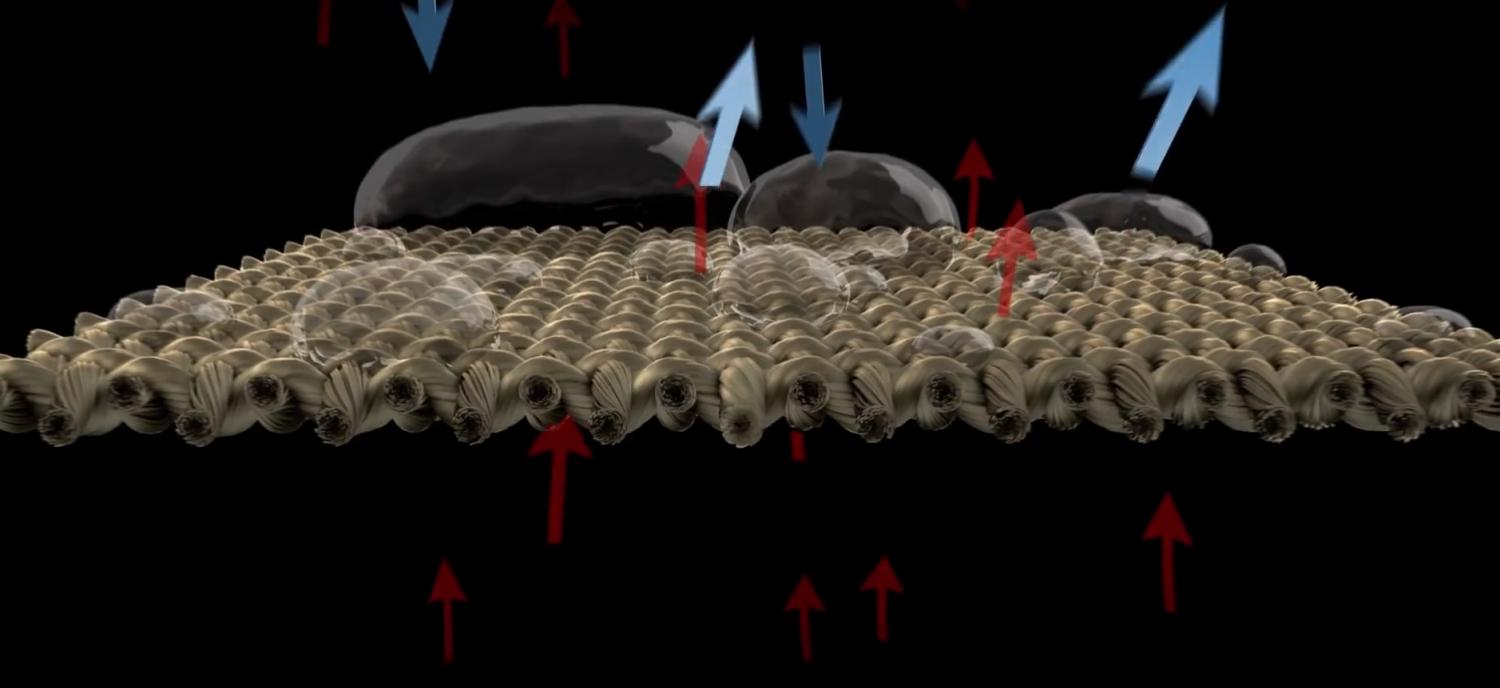 It works perfectly with this truck bed air mattress giving you a huge bed inside the tent!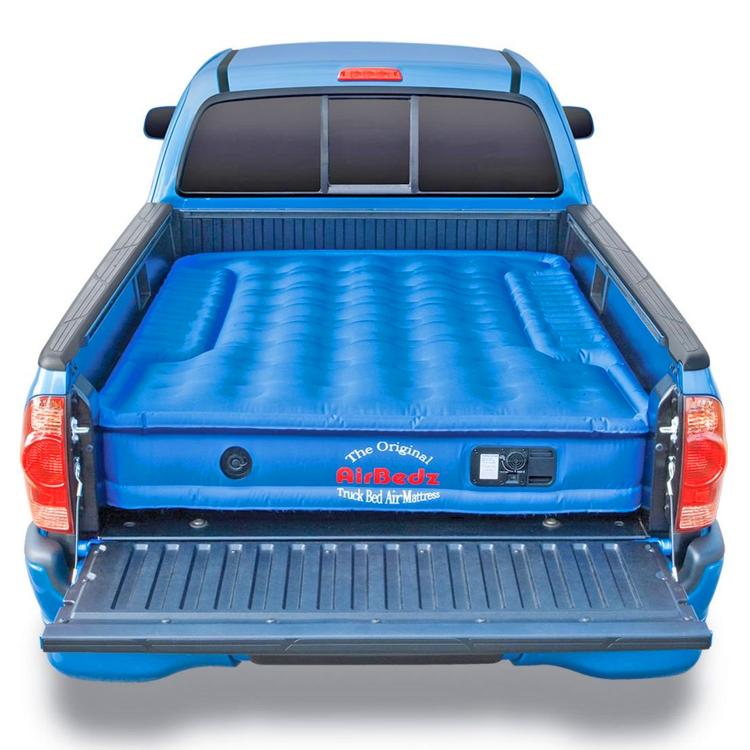 Get this one here
Each truck bed tent comes with its own carrying bag to make it super easy to haul around! Just throw it in the bed of your truck for when you need it!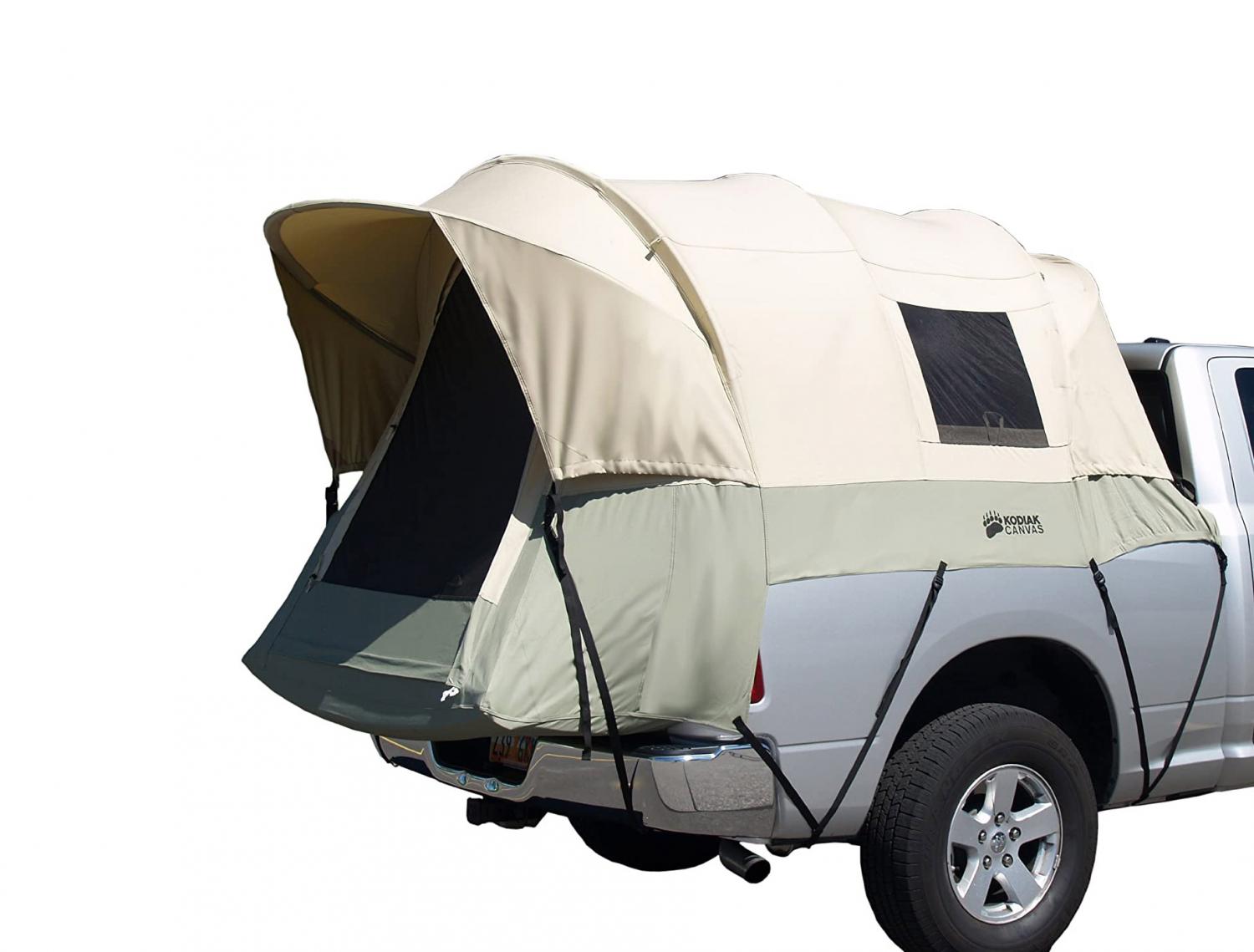 Check out the Kodiak truck bed camping tent in action via the video below.
Subscribe To Our YouTube Channel