This Giant Family Tent Has Private Bedroom Compartments and a Full Living Area
By Ryan on 11/05/2021 1:26 PM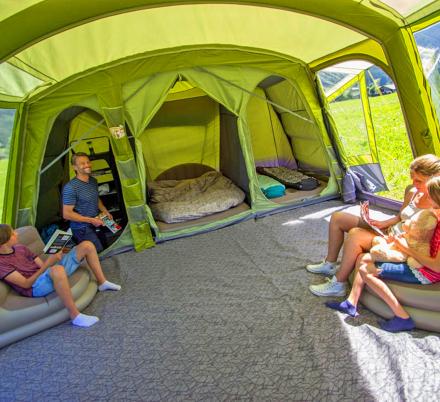 What's the worst thing about camping with your family? Depends on if you're asking a parent or the kids. But for both, it's probably having to be jam-packed next to everyone with no privacy, making it tough to get to sleep at times. Similar to the giant house tent we featured a while back, this unique tunnel tent provides blackout bedroom compartments for everyone to sleep in isolated areas of the tent, meanwhile having a large open area in the center to act as a living room right tin the tent. It's called the Vango Waterproof Odyssey 800 Tunnel Tent and it can sleep up to 8 adults or kids.
The great thing about these giant Vango family tents is that you can organize the bedrooms however you want. It's separated with bedroom slots on each end of the tent with the living room in the center. You can then customize the bedrooms as 3 bedrooms on each side, 2 bedrooms on each side, 1 large bedroom on each side, or customize further by making 1 larger bedroom with a smaller bedroom on each side, etc.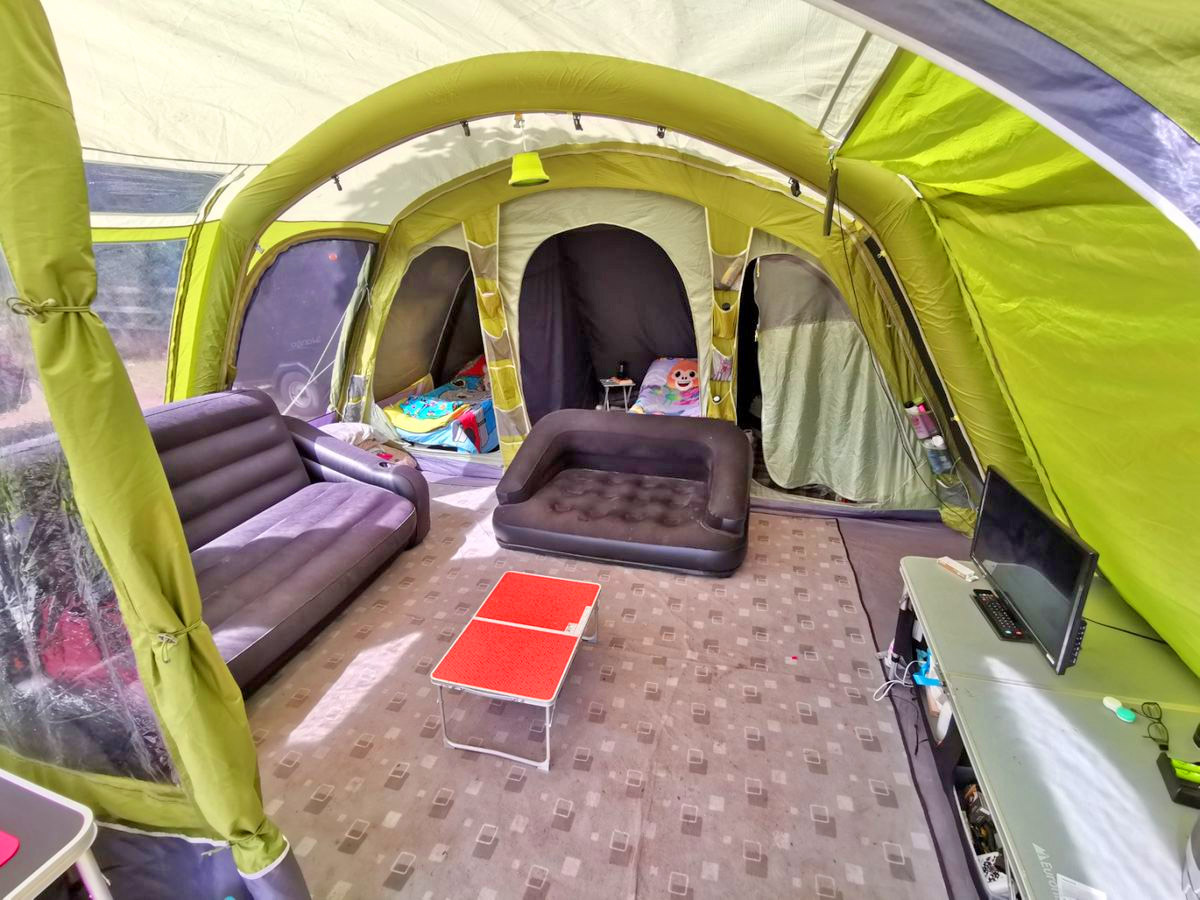 Vango makes a bunch of different models of family sized tunnel tents, so you'll want to do some research and find the best one that fits you and your family. In my opinion you'll want to get one that has a large living area in the middle, as it could really come in handy if you experience bad weather while camping, or just feel like getting away from the bugs or the heat/cold/wind for a while.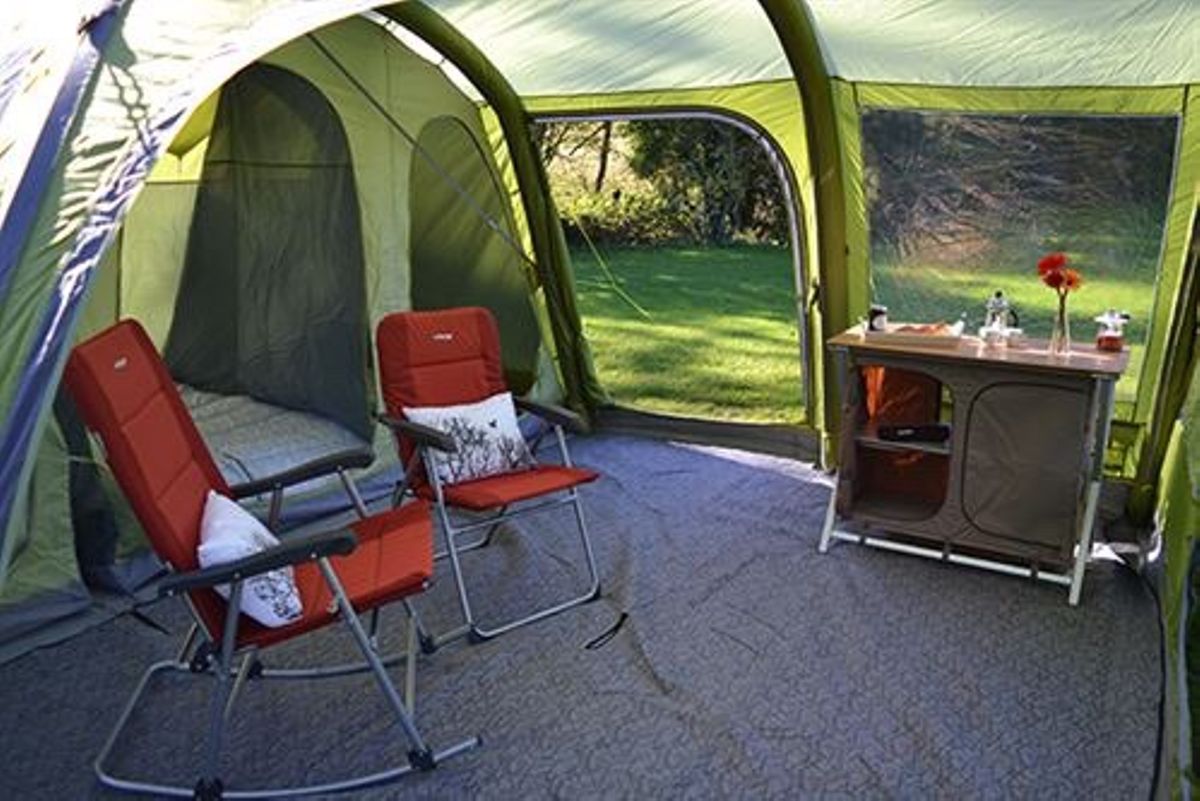 Check out the 8-person Vango tunnel tent in action via the video below.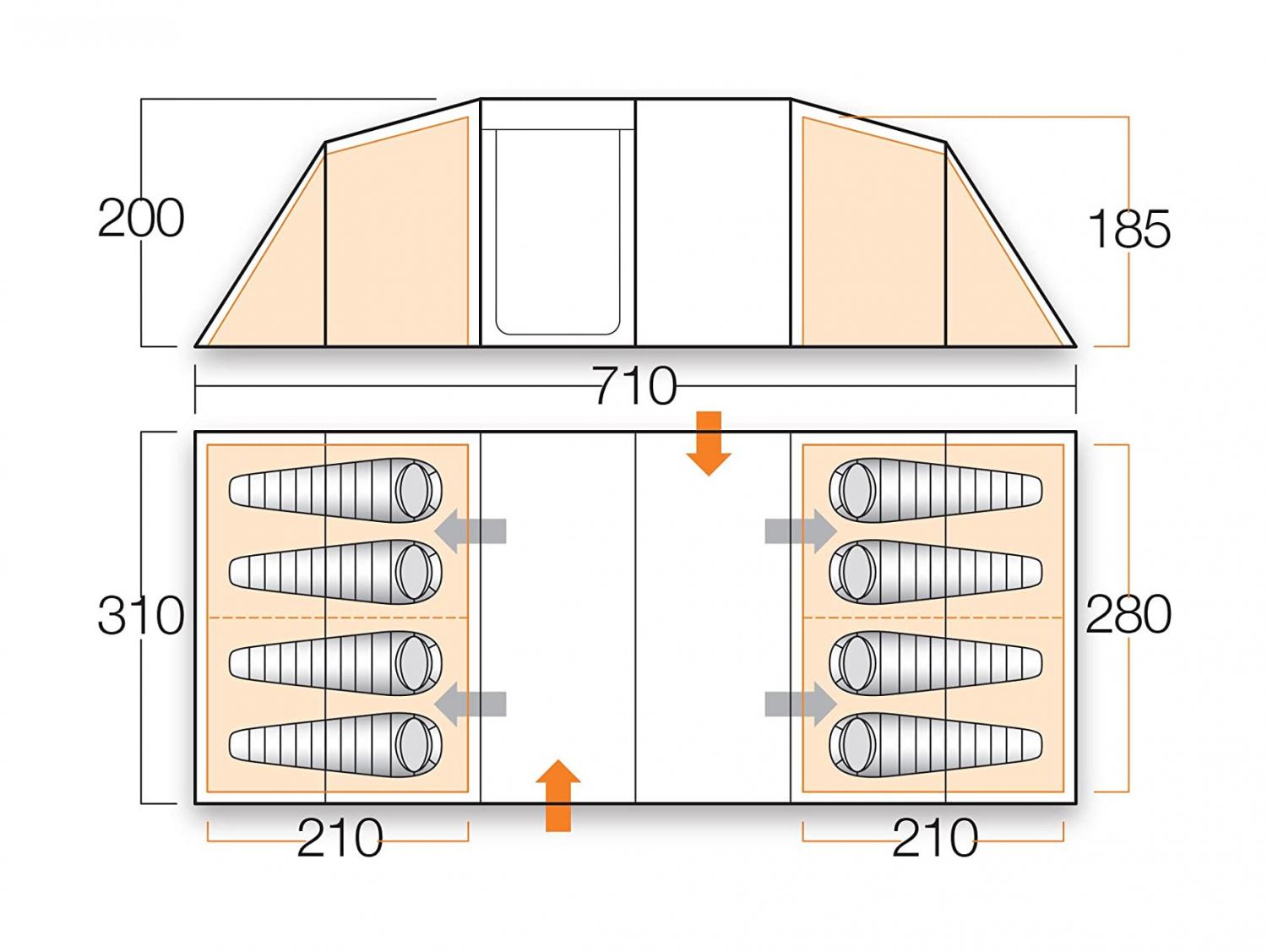 The Vango family tent comes in a handy duffel bag to easily haul the tent to and from your campsite.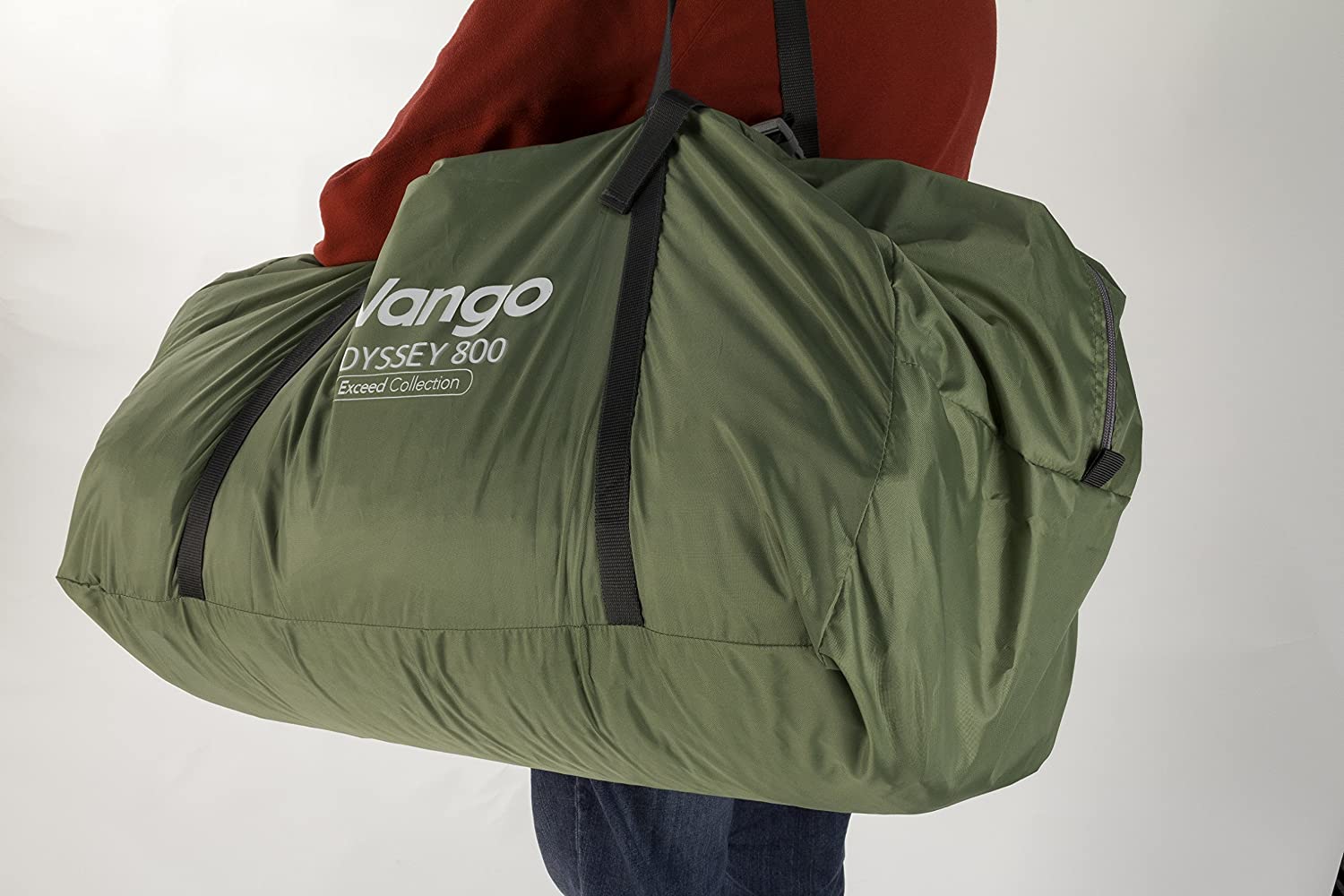 The giant tunnel tent with bedroom compartments is made from protex 70 denier polyester fire retardant flysheet along with a full mesh door on the front and a linked-in PE groundsheet in the living area.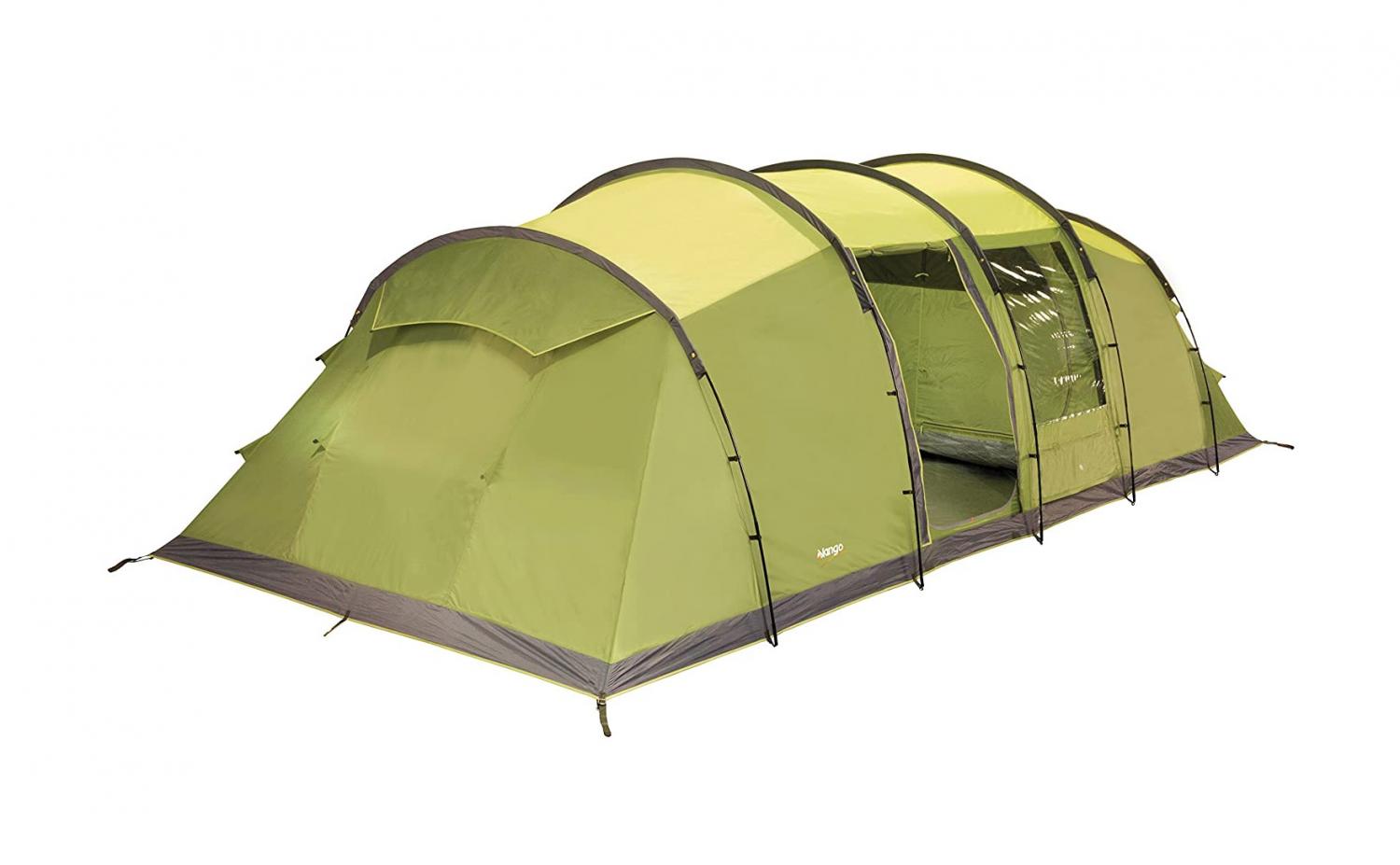 Customize the bedroom compartments however you like for one big master bedroom on one side, and 3 smaller bedroom compartments on the other side.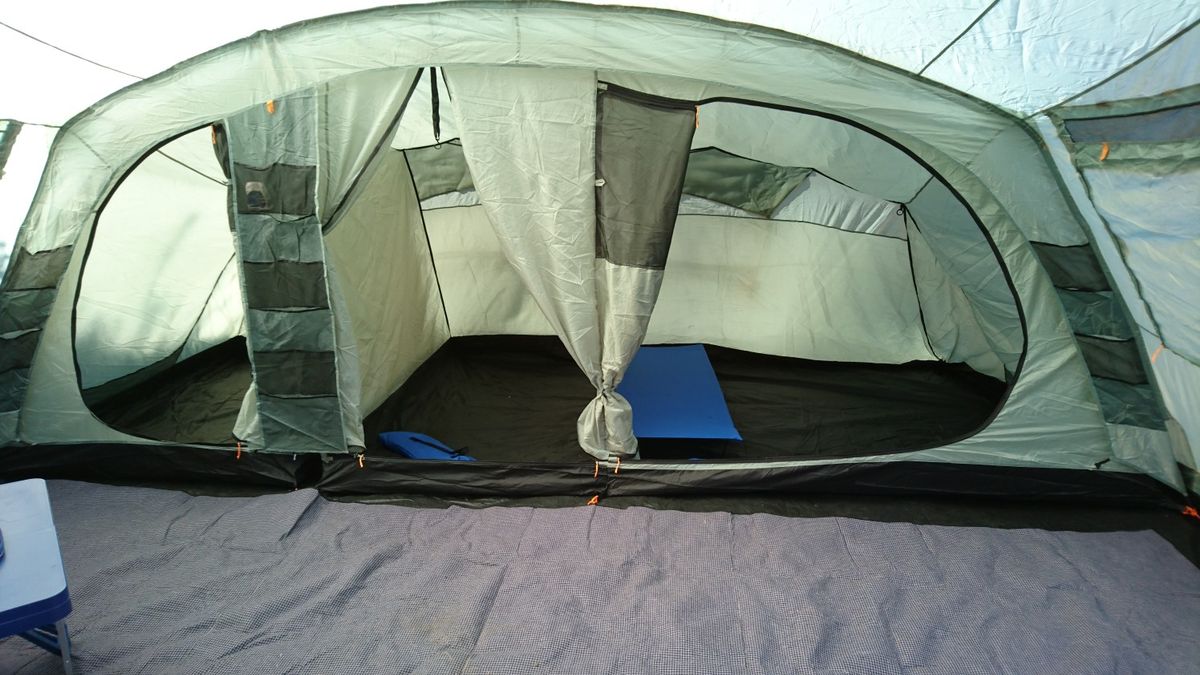 You'll have a large living area in the middle of the tent where you can setup inflatable camping chairs, couches, tables, and more for a great eating area away from the bugs.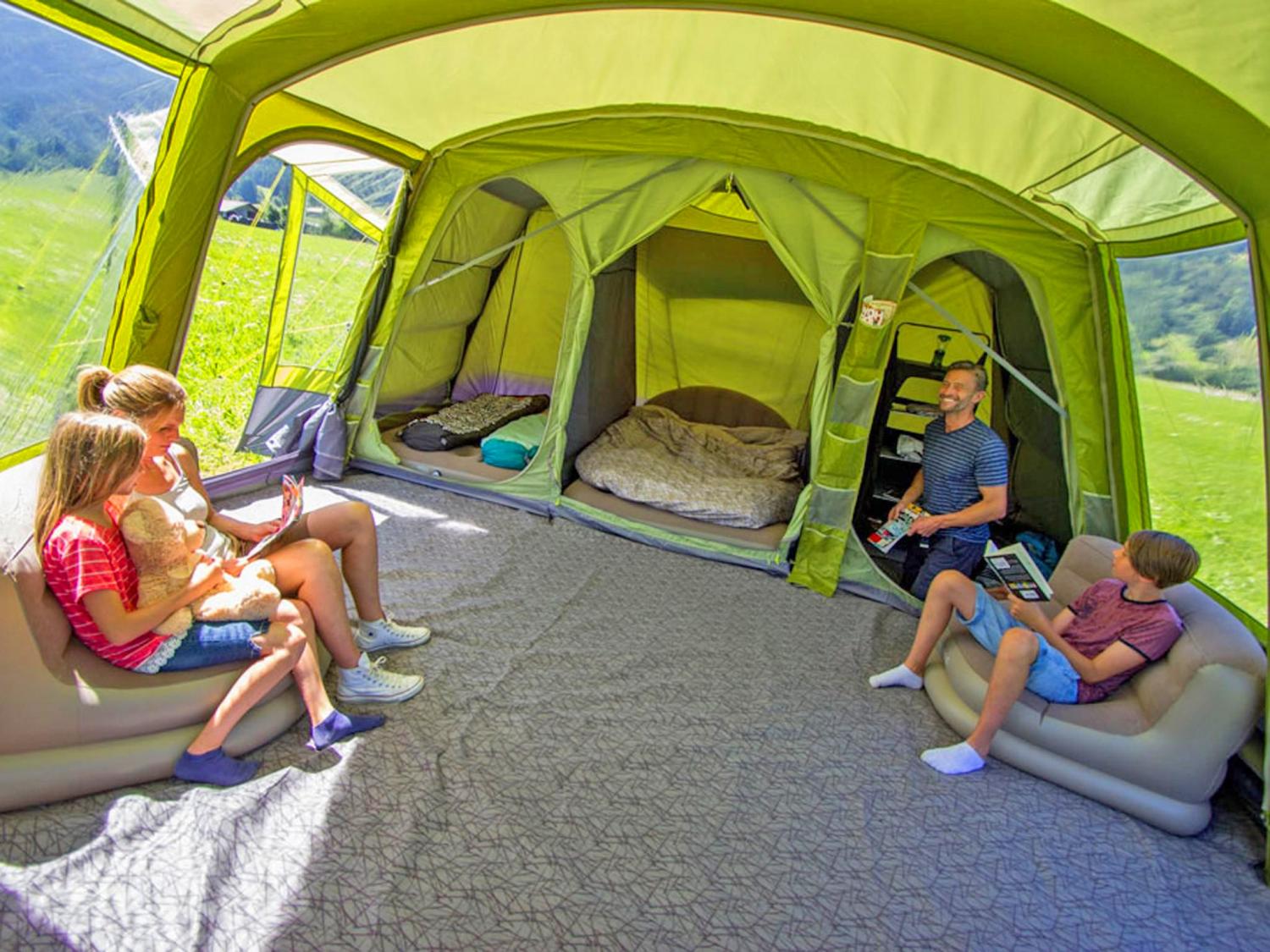 One of the bedroom compartments can even be used as a storage area so that your luggage and belongings aren't always in the way in the living area.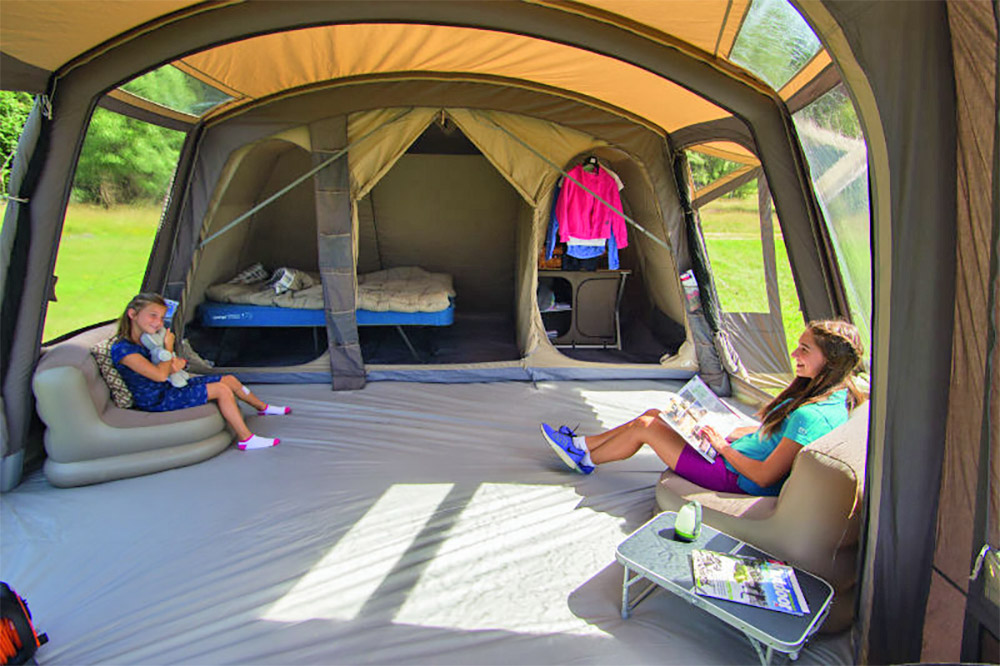 Large windows allow sunlight to come in and gives you a great view of the outdoors. But there's also blinds that fold down at night to give privacy when needed.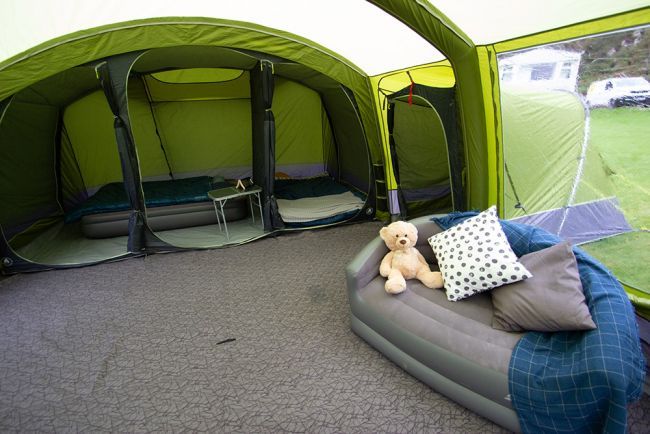 The separate bedroom compartments within the tent give optimal privacy for a good night sleep while camping with the whole family inside one tent.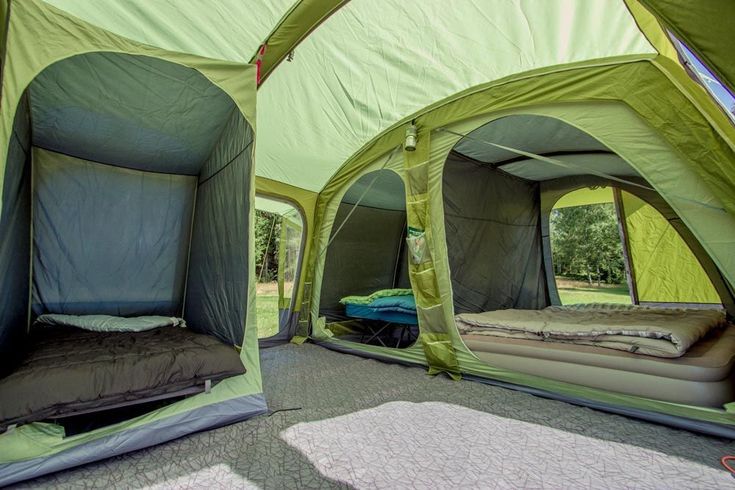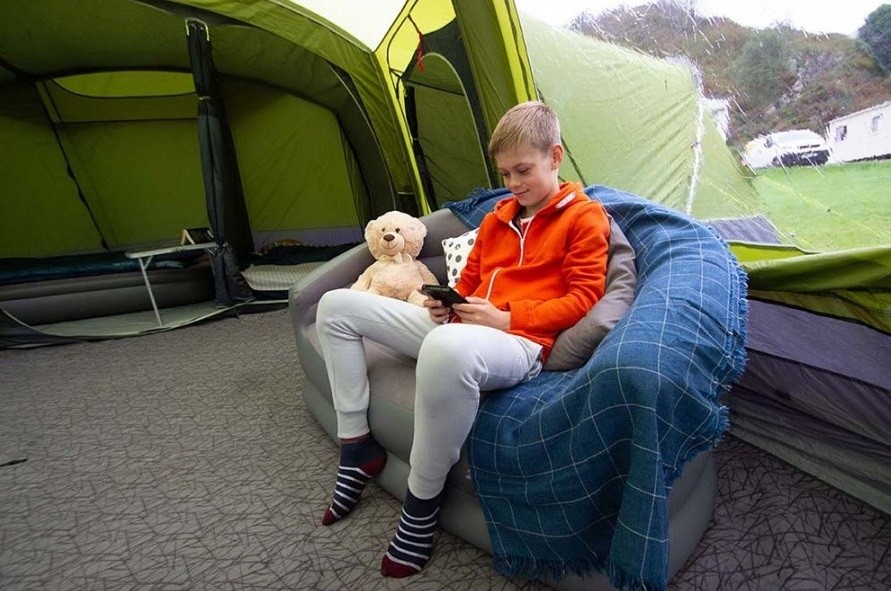 See the roll-up tent window blinds in action here: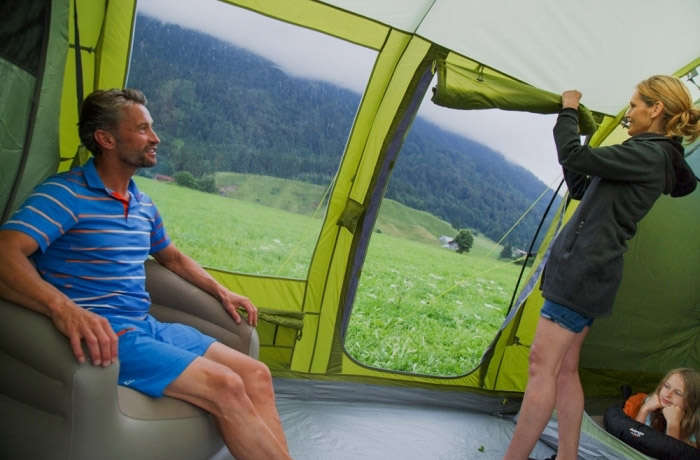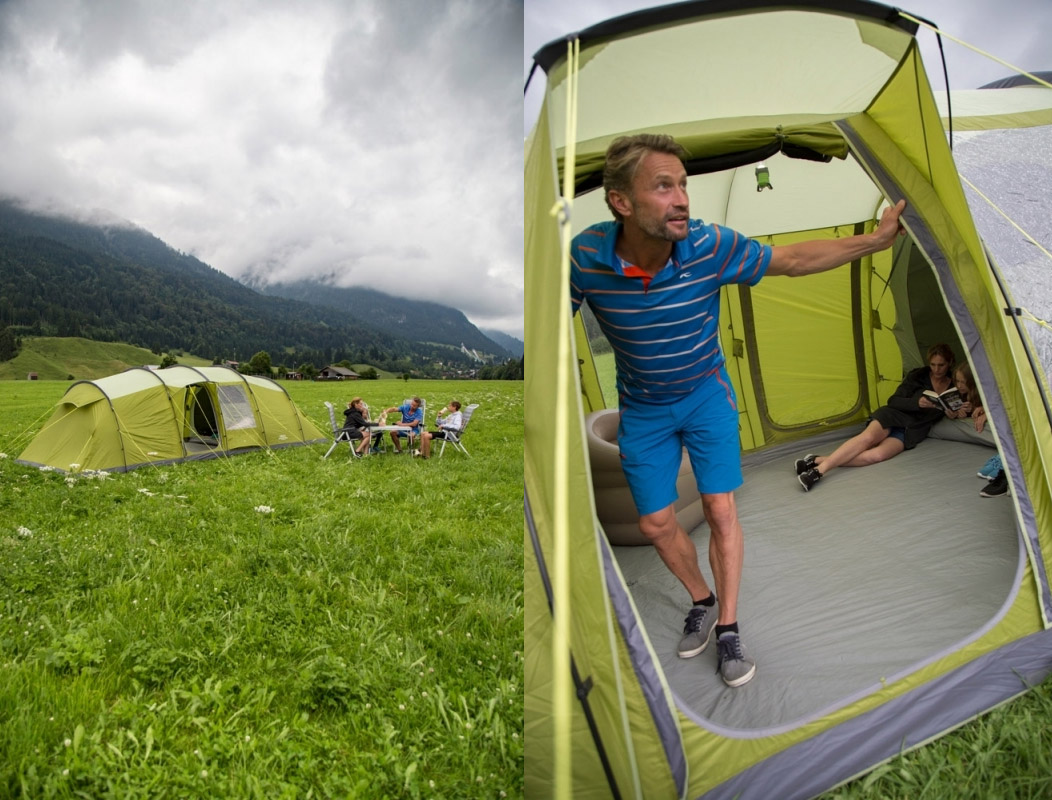 Subscribe To Our YouTube Channel