Thor's Hammer Meat Tenderizer
By Ryan on 01/18/2019 11:10 AM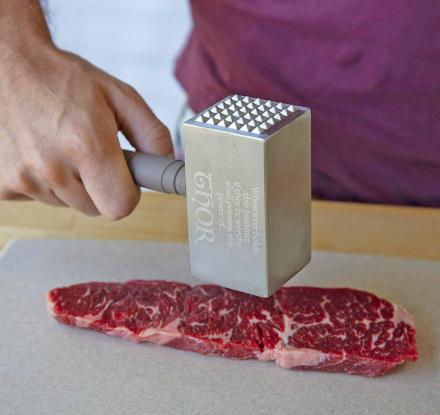 You've probably seen the Thor hammer bottle opener, the Thor hammer toilet paper holder, the Thor hammer nigh-light, the Thor hammer tool set, the Thor hammer Bluetooth speaker, and I'm sure there's more. Thor and Star Wars have become the Krusty the Klown of product endorsements, and there's no end in sight. Now you can add this Thor hammer meat tenderizer to the list. At least this one actually makes sense, since it's actually being used as a hammer/pounding tool.
Now you can tenderize that meat like a true God. This meat tenderizer is shaped just like Thor's hammer, and features a silicone grip handle for extra grippiness, metal spikes on each side of the hammer for extra tenderizing ability, and the hammer features the inscribed words "Whosoever holds this hammer, if they be worthy, shall possess the power of Thor" on the side of the hammer.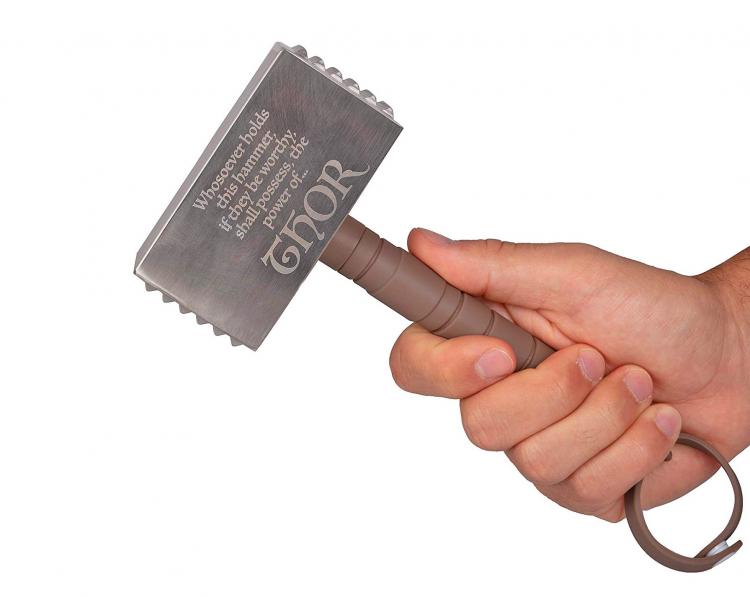 A perfect gift idea for geeks or Thor lovers who often tenderize their own meat, the Thor Hammer meat tenderizer is officially licensed from Marvel, is made from stainless steel, is recommended to hand-wash only, and measures 7.5 inches long x 3.5 inches wide x 2 inches thick.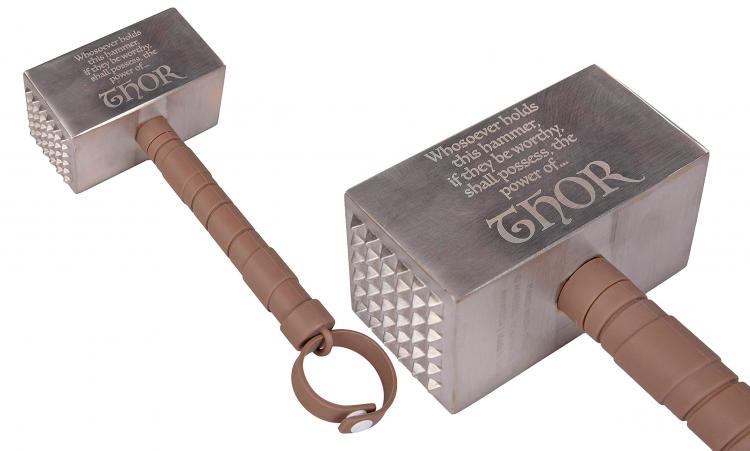 The Thor hammer meat tenderizing works great on steak, chicken, poultry, pork, and more, it weighs 12 oz, and also features a loop on the end of the hammer to easily hang it when not in use.